Tucked between Atlanta and Savannah, Milledgeville has a rich history, breathtaking natural scenery, and Southern hospitality that will have you clearing your calendar for a long weekend getaway.
As a college town and former 19th century capital of Georgia, Milledgeville is brimming with historic character, a vibrant downtown district, and outdoor adventure options from swimming in Lake Sinclair to hiking and roaming through an arboretum. Our charming small town welcomes you to linger, relax and explore the blooming beauty, cool weather, and historic beauty of Milledgeville.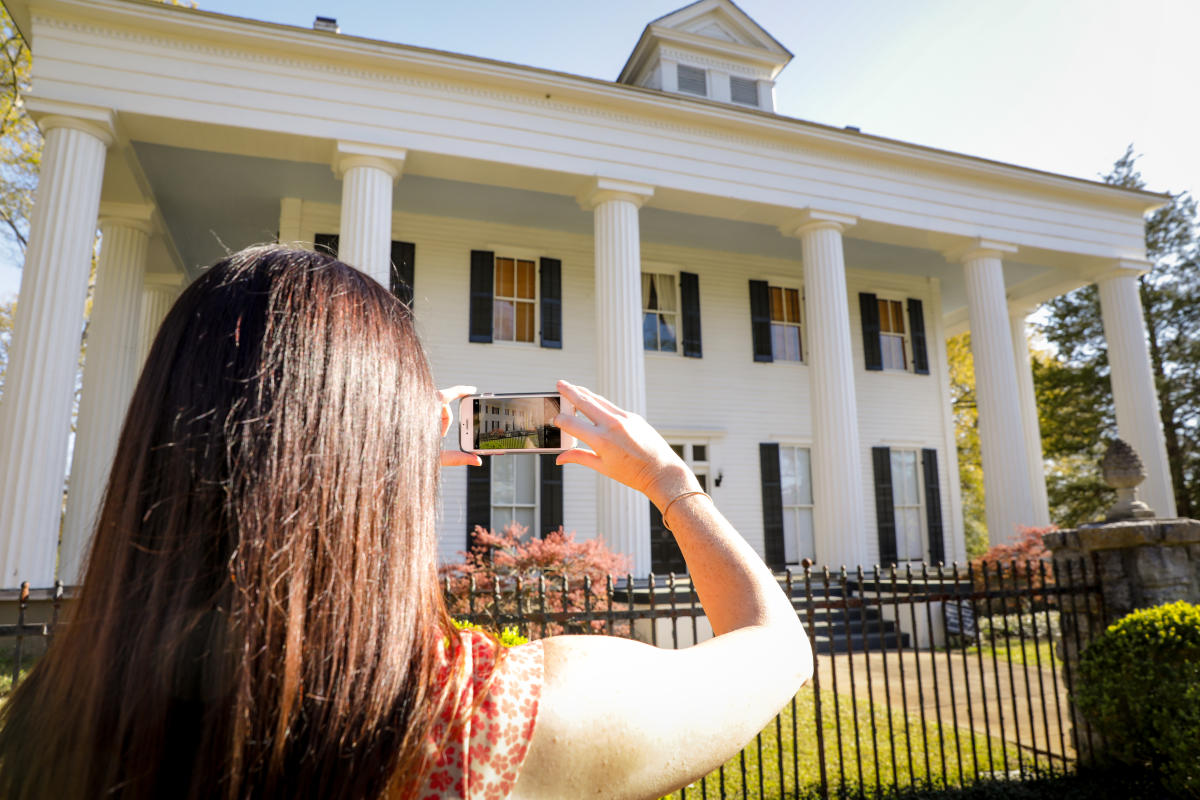 1. Walk through the history of the downtown district
Founded in 1803, Milledgeville was built as the capital of Georgia and remained the capital for more than 60 years. Go on a self guided historic walking tour and stroll past homes, churches and public buildings that celebrate various architecture styles refined over the last 200 years. Discover why Southern Living has listed Milledgeville as one of the prettiest small towns in Georgia as you walk the towering tree lined streets of Milledgeville and learn about the well preserved Federal-style architecture, enhanced by noteworthy Greek Revival, Victorian and Classic revival houses. Brochures are available at the Visitor's Center.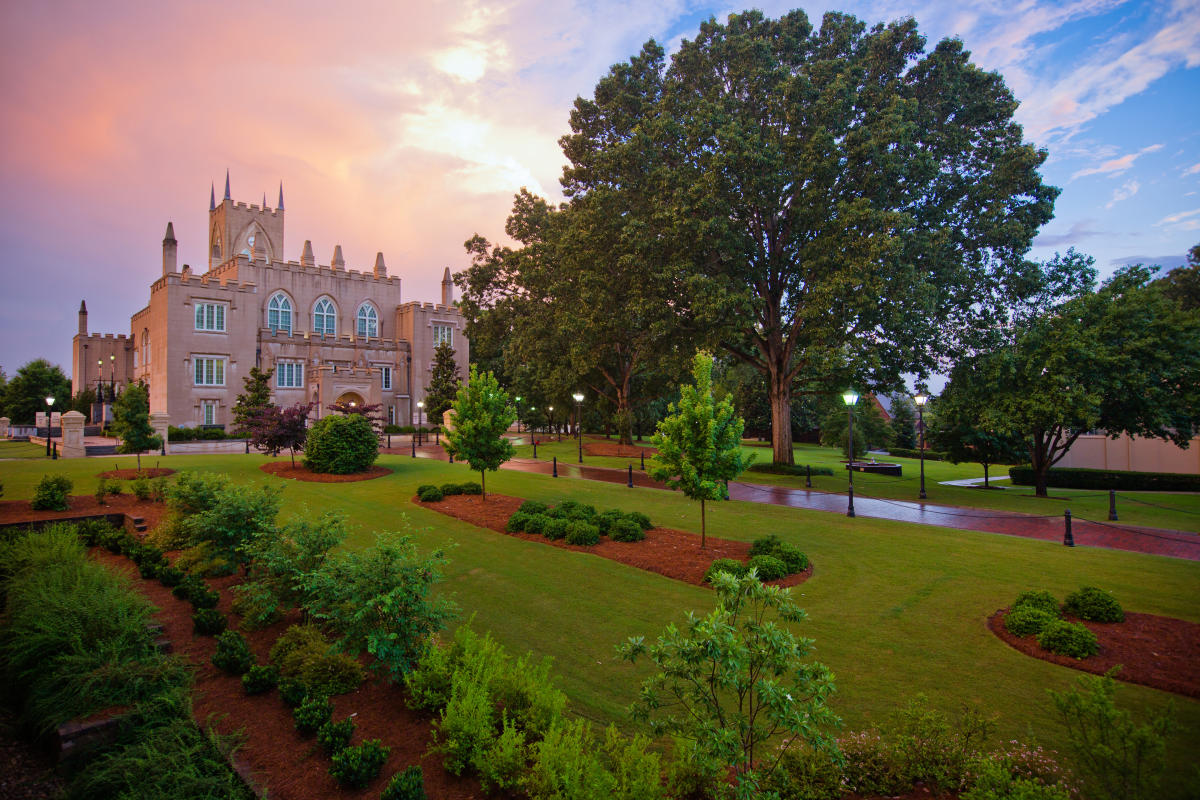 2. Stroll around our College Campuses
Anchoring either end of our historic downtown, Georgia College and Georgia Military College both have gorgeous historic campuses with stunning architectural features and history. Founded in 1889, Georgia College and State University is the state's public liberal arts university and has a beautiful main campus that houses grand neo-classical buildings and a scenic front campus. Enjoy a nice picnic under one of Georgia College's oak trees, while observing the beautiful flowers and architectural designs. Georgia Military College's campus is on the opposite end of downtown and is located on the former Statehouse Square. The college's most iconic building, Georgia's Old State Capitol building, is considered the first example of Gothic architecture in a public building in the United States and served as the seat of the Georgia government from 1807 to 1868. 
As iconic members of our downtown community, both college campuses keep our downtown fun, energetic and according to Budget Travel Magazine "One of the Coolest Small Towns in America." Take a look at the top things YOU can experience that will show you just how cool it is to be in Milledgeville.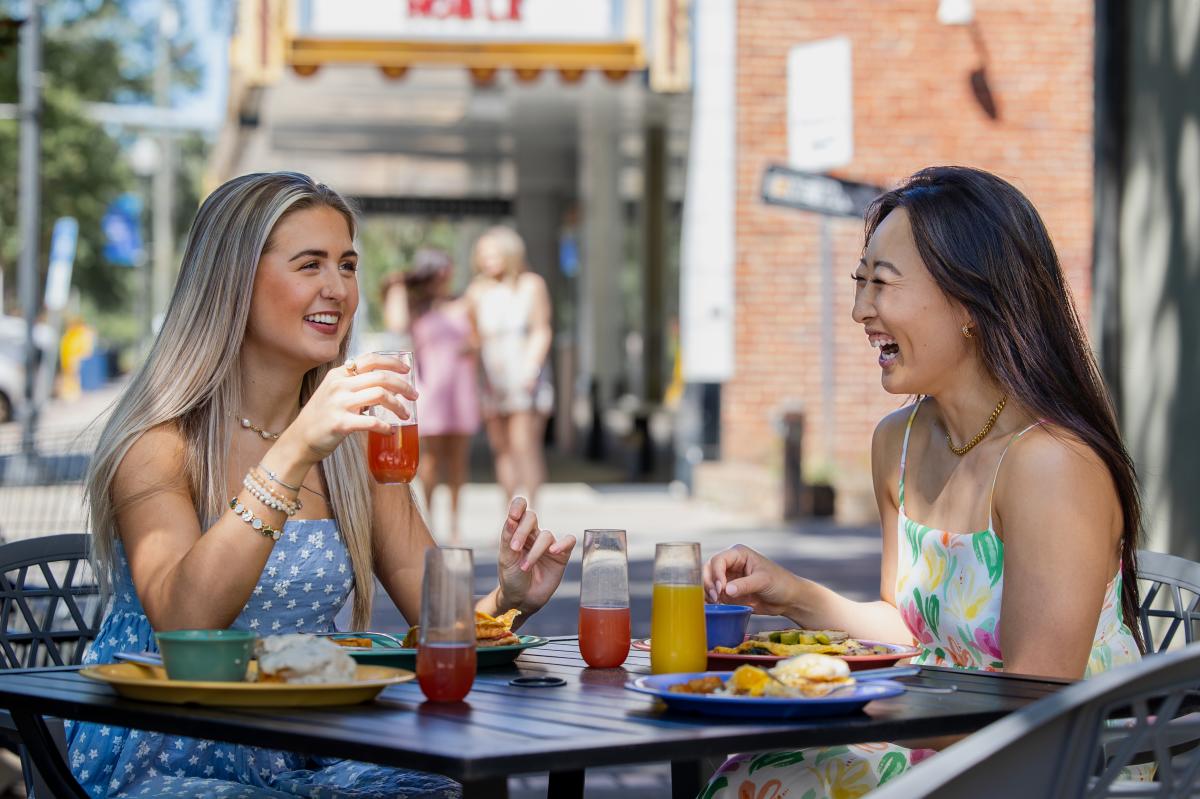 3. Eat your way through Milledgeville
Milledgeville has plenty of mouth-watering local restaurants that you can dine at during your stay. Indulge on award-winning dishes from Georgia's 100 Plates Locals Love including Aubri Lane's delicious Crispy Calamari and Sesame Seared Ahi Tuna, The Brick's Creamy Tomato Soup, and Local Yolkal's Eggs Benedict.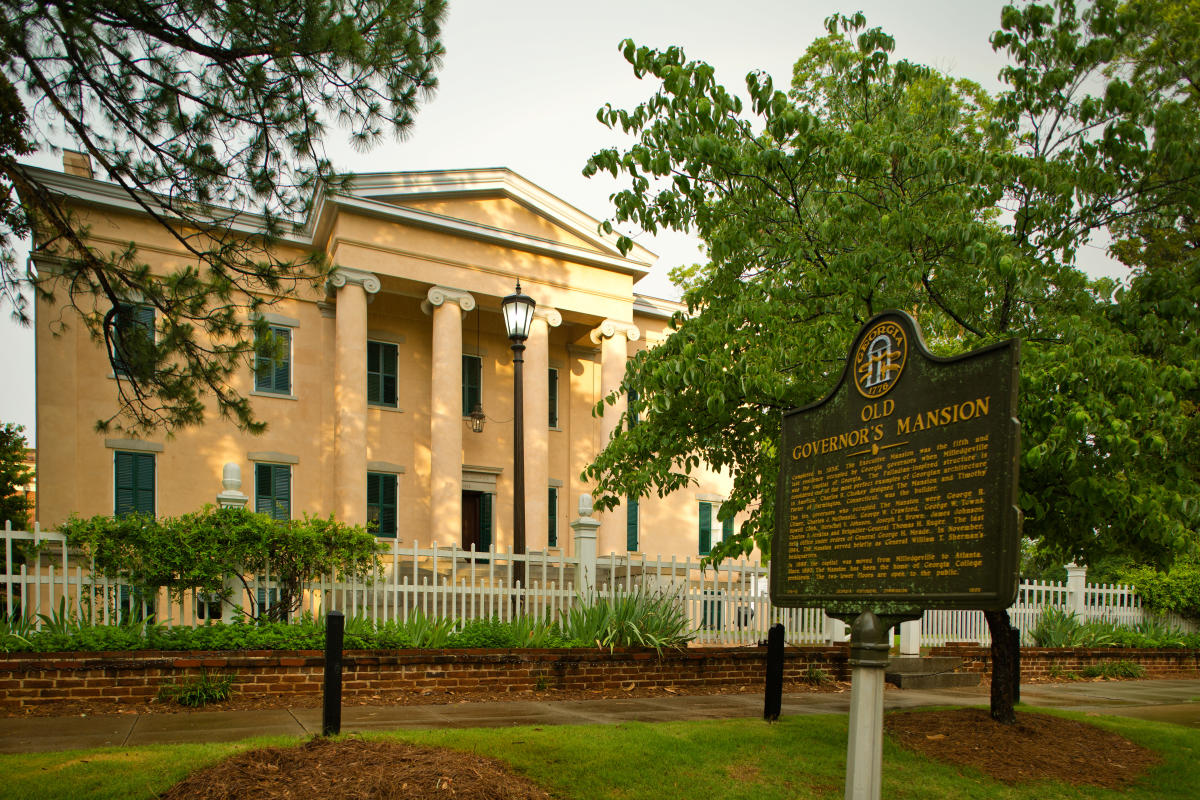 4. Tour Georgia's Old Governor's Mansion
Finished in 1839, Georgia's Old Governor's Mansion is one of the finest examples of High Greek Revival architecture in the nation. The Mansion survived through the antebellum period, the Civil War, and the state's reconstruction phases in history. Throughout its history, many leaders held meetings and discussed critical social issues including slavery and gender roles. It was also the headquarters for General William T. Sherman during the 'March of the Sea' on November 23, 1864. Take a tour and explore the beautiful architecture and fascinating history of this lovely historic building.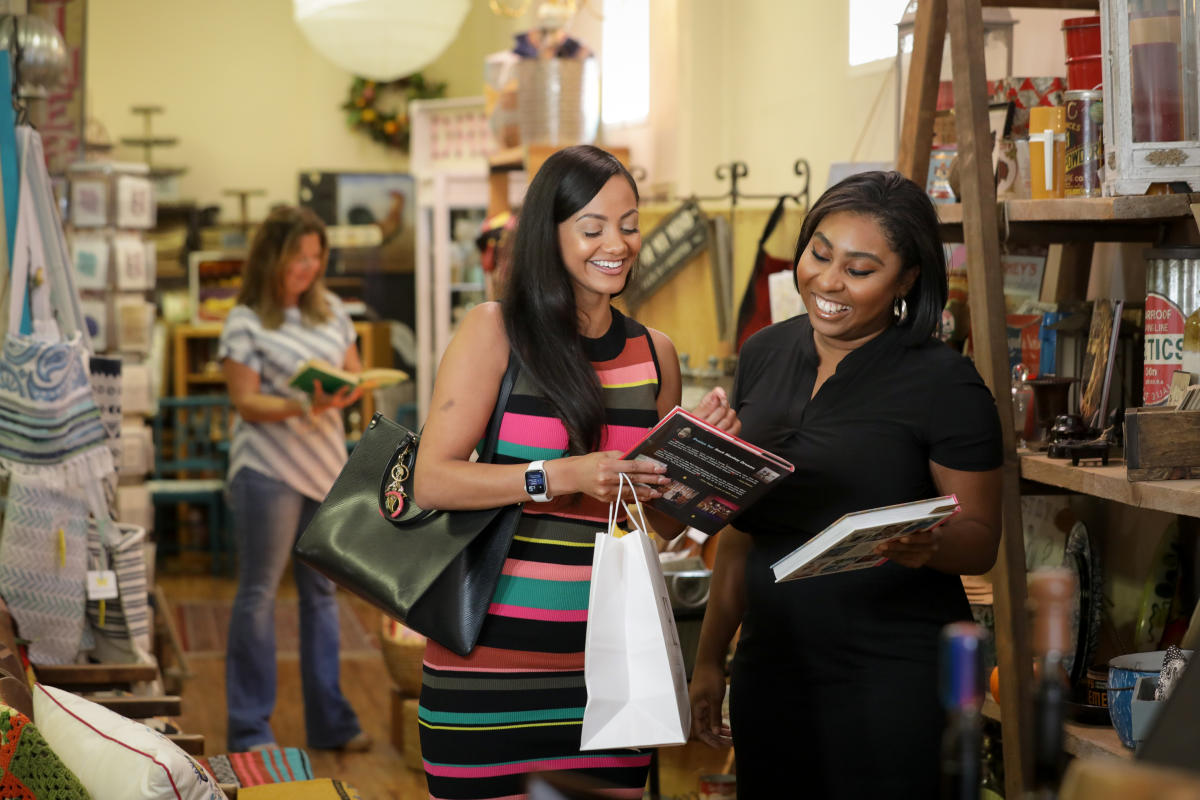 5. Shop local
Milledgeville has incredible local businesses that pride themselves on quality products and services. Shop at our charming boutiques for the latest fashion trends and southern decorations. Georgia Made and Georgia Grown products can be found at Market Collective as well as incredible decorations, accessories, and gourmet food items. If you are looking to go bargain hunting, there are plenty of antique shops with great finds.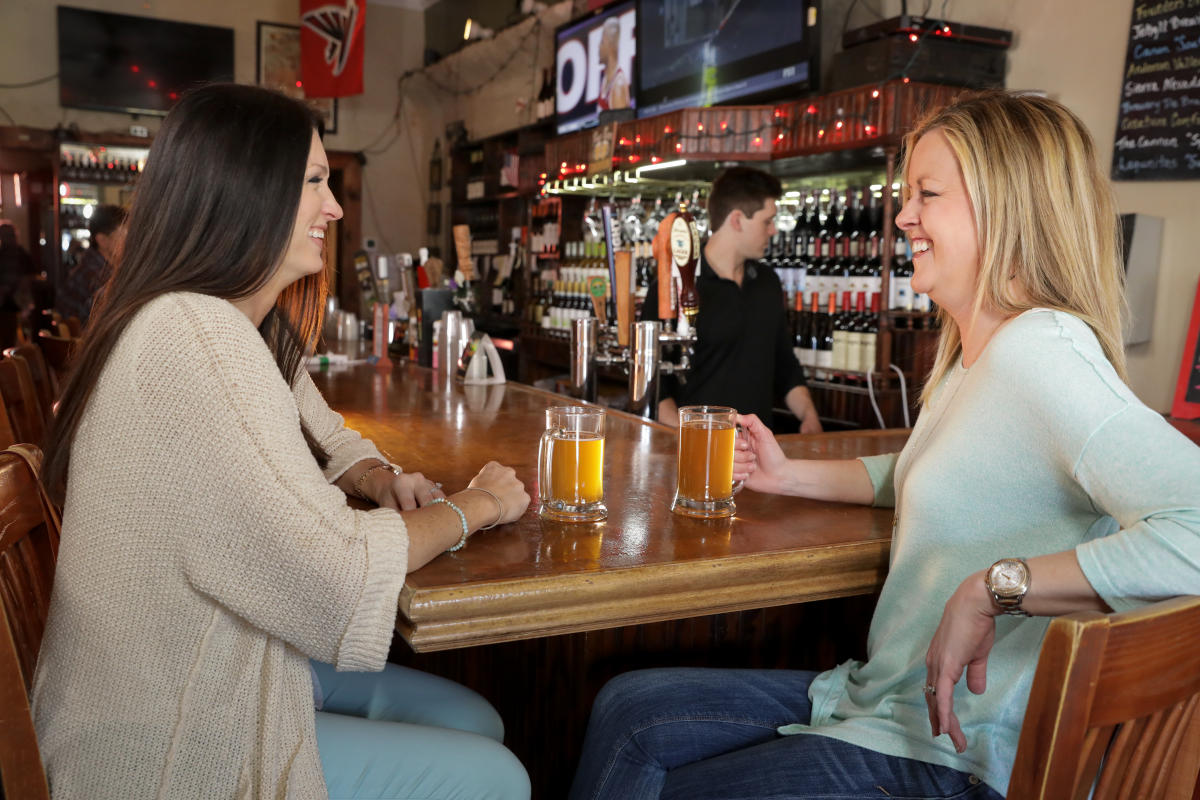 6. Grab a Georgia brew
Vacation is the perfect time to relax and decompress. Milledgeville offers a variety of bars and restaurants with locally sourced craft beers and other beverages. Cool off from Georgia's heat with a pint of beer and a delicious appetizer. Some of our local favorites include Amici, Buffingtons, and Metropolis.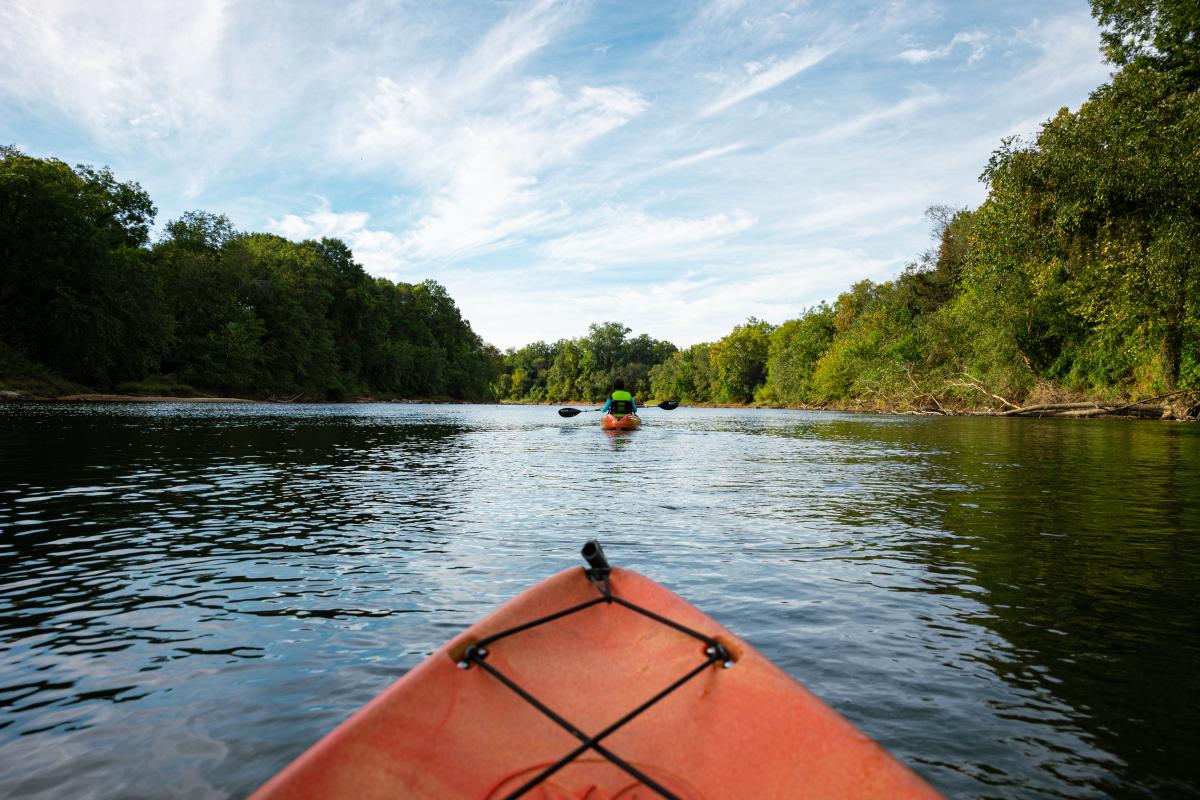 7. Paddle along the winding river
Kayaking down the quiet Oconee River and observing the beautiful scenery and undisturbed wildlife is a refreshing way to spend the afternoon. Layback and watch the clouds go by as you make your way along the river. The Oconee River Greenway provides a boat ramp with easy access to the river. If you do not have a kayak, check out Oconee Outfitters or Mac's Yak Kayak Rental to see their options. Don't want your peaceful journey to end there? The Greenway offers plenty of shaded trails for you to stroll through and enjoy the stillness of nature.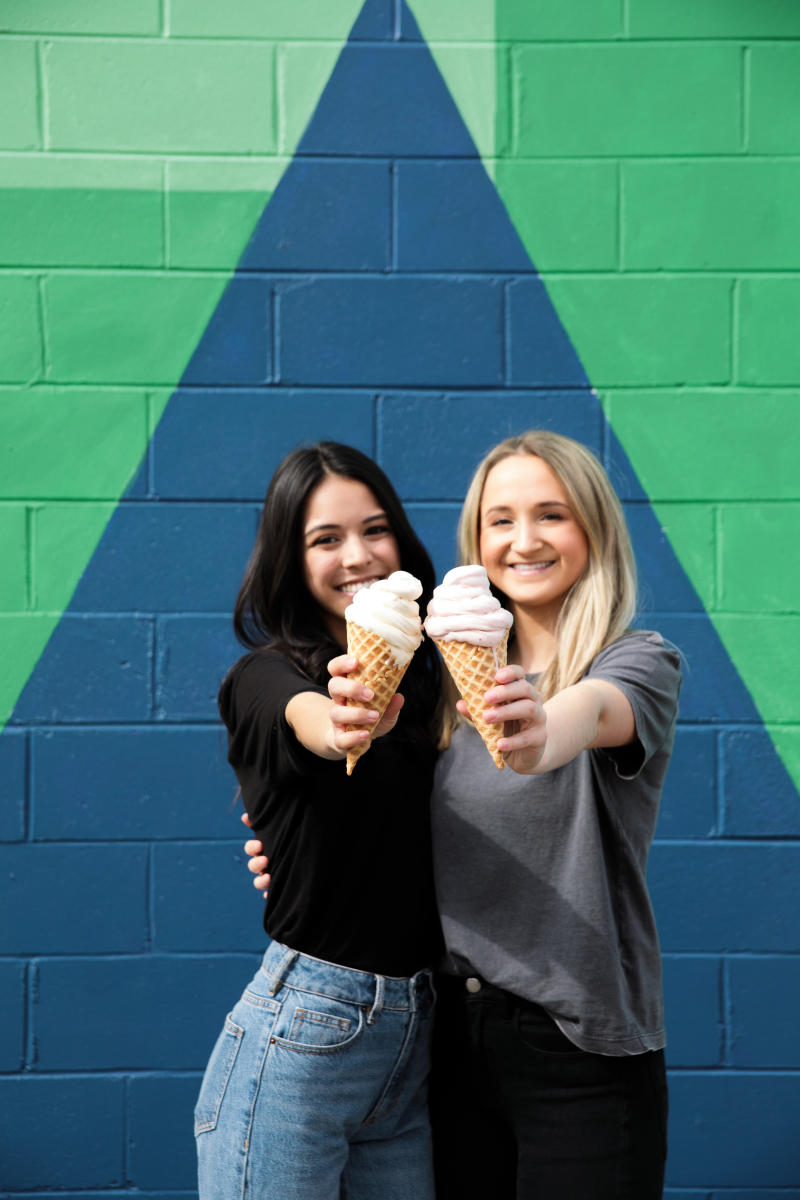 8. Indulge in a tasty treat
Satisfy your sweet tooth with a delicious goodie. If it is Tuesday you are in luck, Doodle's cupcakes are legendary. A staple since the 80s, Goodie Gallery is famous for its cheesecake, but also offers mouth watering cinnamon rolls, donuts, cookies, muffins, and more. For something cold, Blackbird Coffee has a great selection of drinks, ice cream and milkshakes that will not disappoint. Enjoy their mouth watering treats on their back patio or their comfy indoor seating.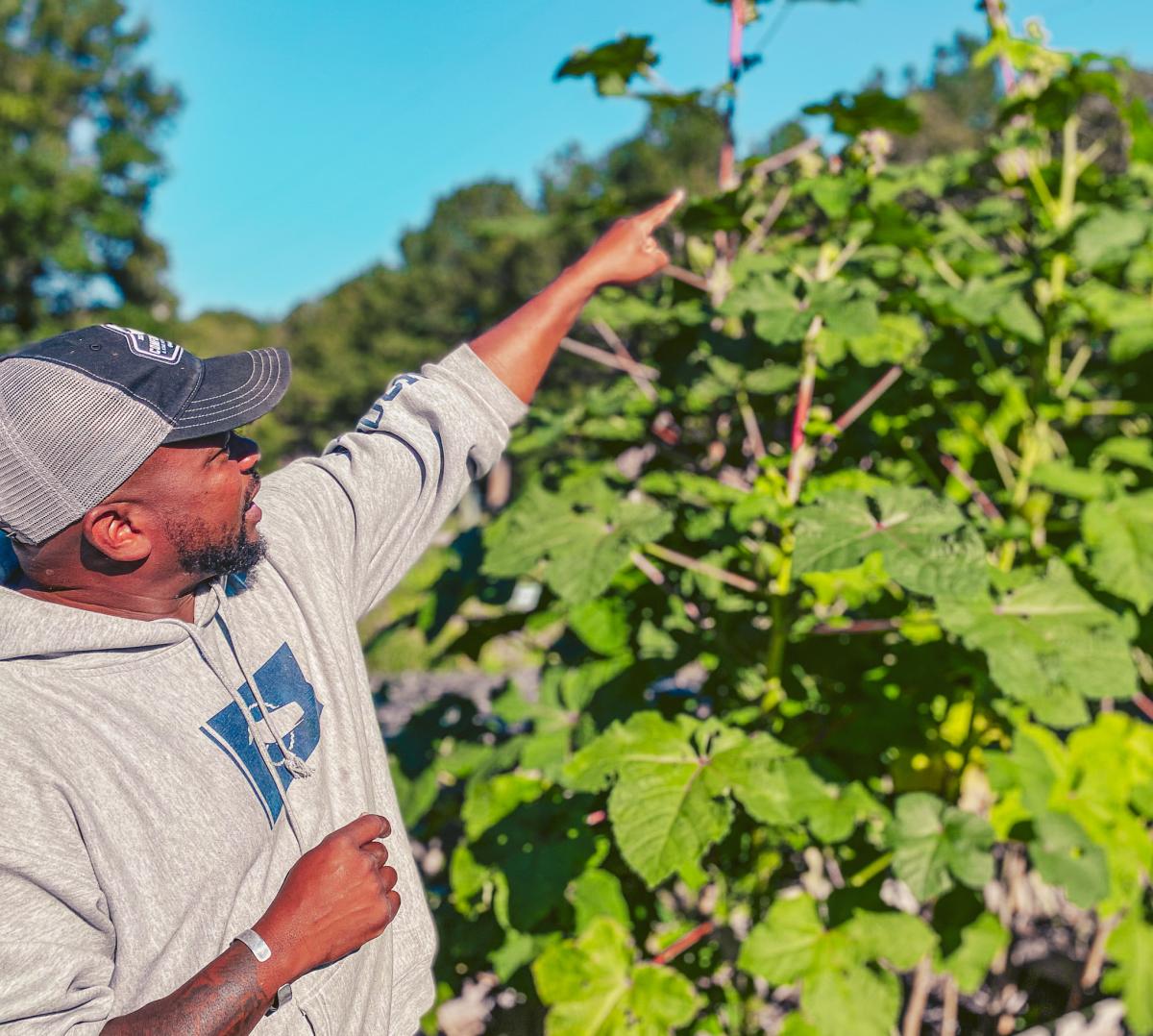 9. Meet local farmers
Every Saturday, visit Comfort Farms for delicious farm raised products including a variety of fruit, beans, greens, peppers, eggs, steak, poultry, and more. Place your order ahead of time online or scoot on by for in-person shopping. They also have professional chefs whip up mouthwatering meals using fresh produce from the farm. Featuring a rotating specialty chef on select Saturdays, this farm to table meal must be preordered online before pick up! Comfort Farm's gives you a chance to pick up and enjoy delicious fresh vegetables and meats.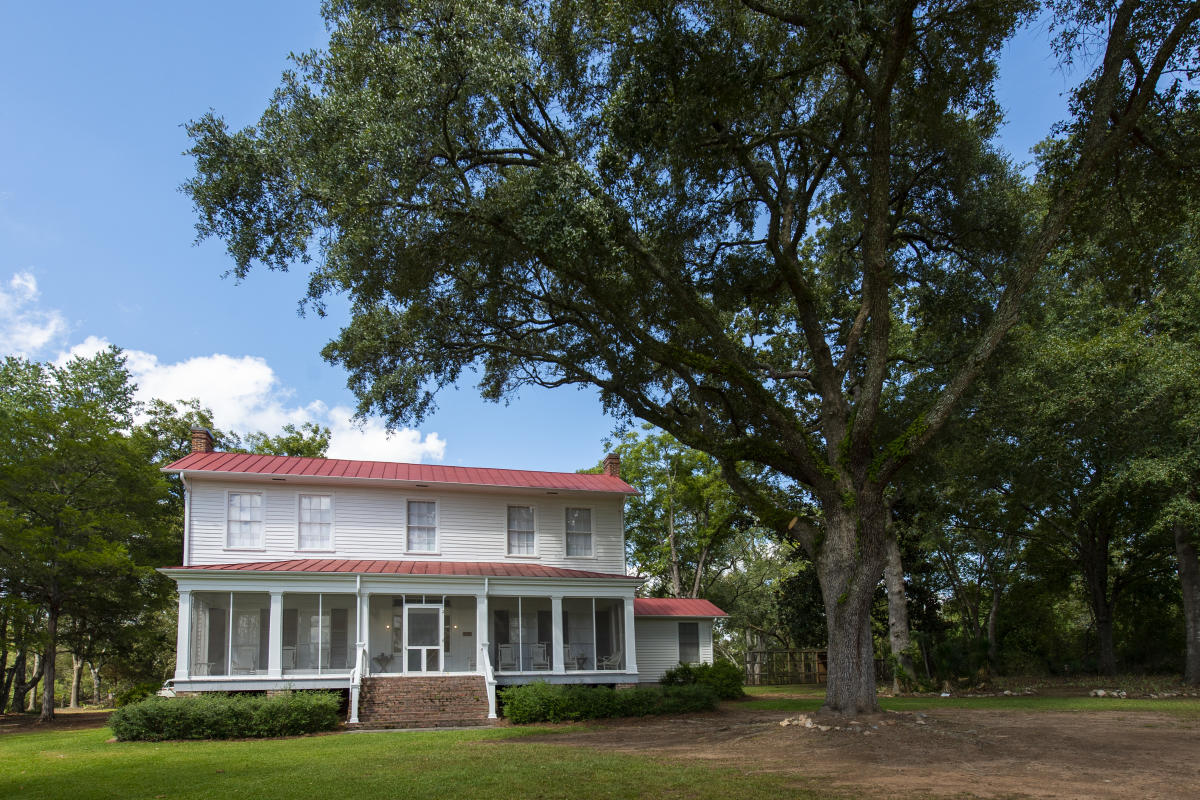 10. Immerse yourself in the life of Flannery O'Connor
If you are interested in learning the history of one of America's greatest short-story authors, there are five sites in Milledgeville that will take you through her life. Flannery O'Connor was a visionary in Southern gothic literature and did most of her work on Andalusia Farm. Marvel at the historic home her family moved to in her teenage years, visit Sacred Heart Catholic Church where she attended mass everyday, stroll the grounds of Georgia College where she attended and began her literary career, and tour Andalusia Farm where she lived for 13 years after becoming ill from lupus.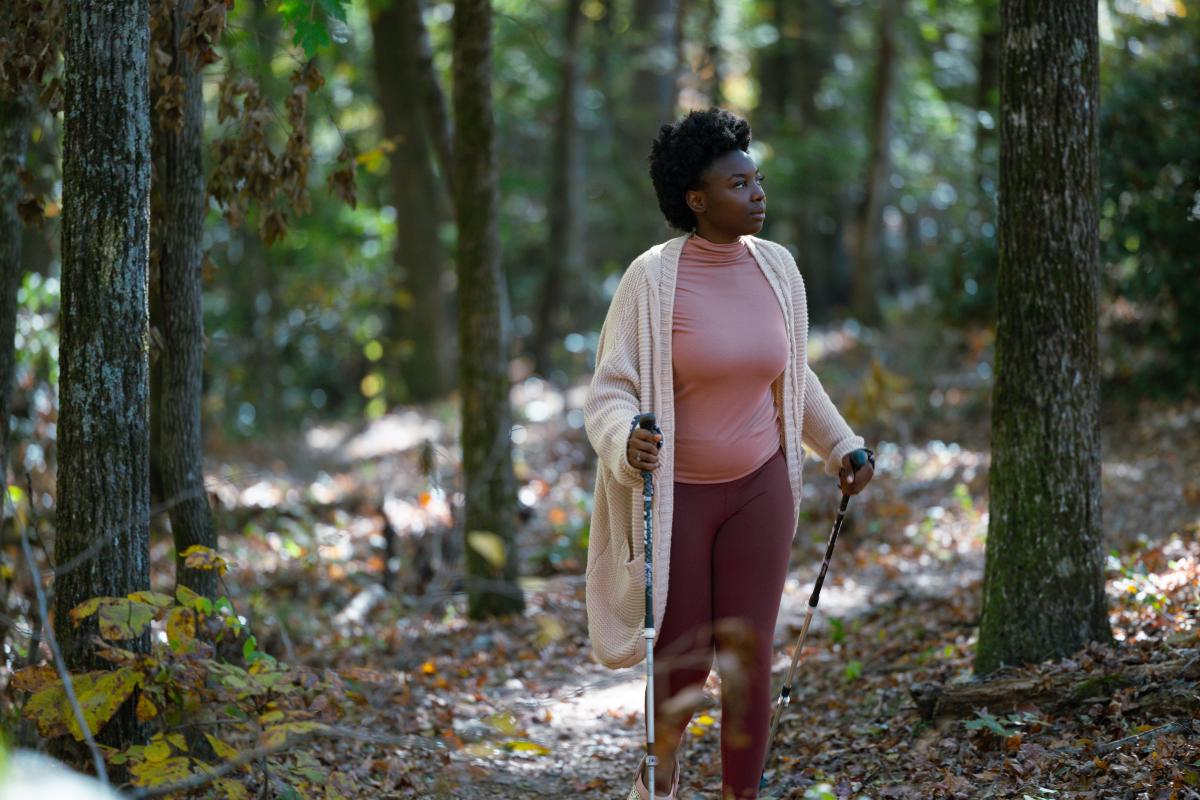 11. Explore the Bartram Forest
Hike or bike along the beautiful trails under a canopy of large trees protecting you from the sun. Bartram Forest has three trails based on your skill level ranging from 5.5 to 10.3 miles long. The trails will take you through pines, meadows, across a creek and alongside a pond. Immerse yourself in the beautiful scenery while casting your eyes on the different wildlife that lives in the forest.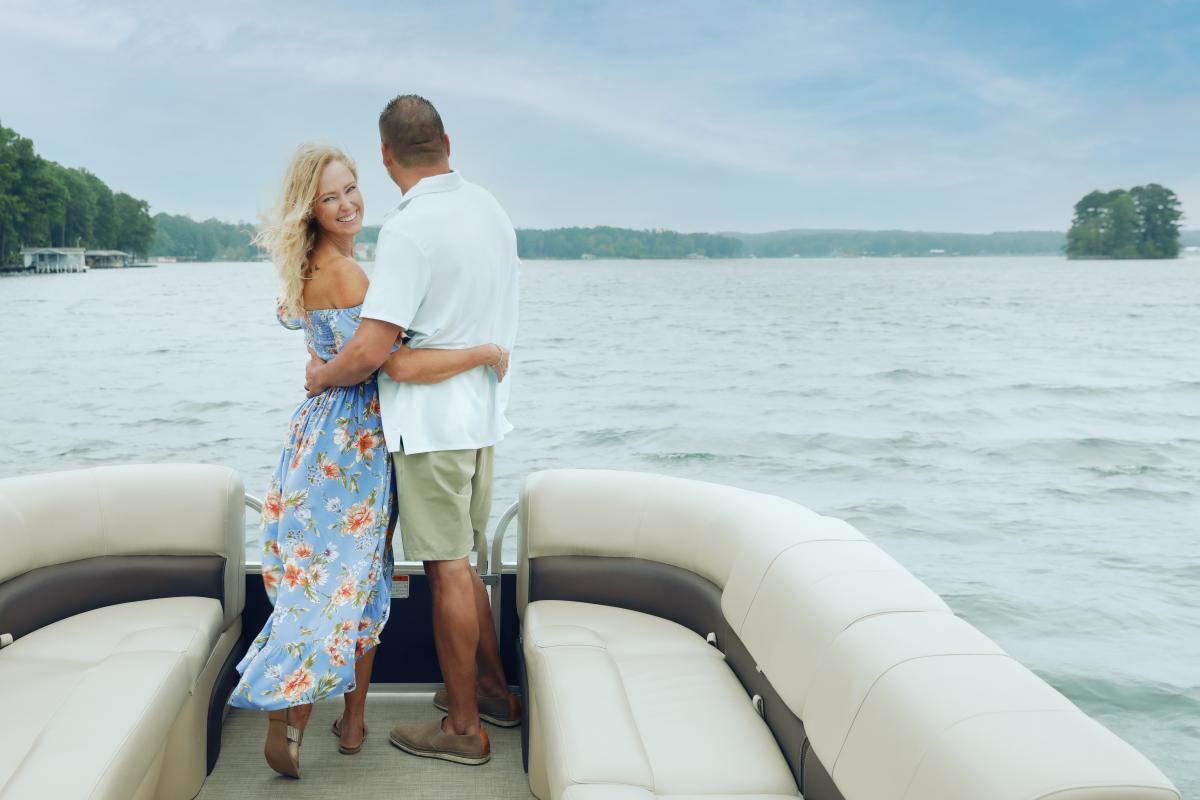 12. Sail the glistening waters
Lake Sinclair encompasses 15,300 acres of water for you to set sail on. Sinclair Marina, Twin Lakes Jet Ski and JereShai Lakeside have boat and jet ski rentals suited for all your fun adventures. Let the sun warm your skin and explore the winding coves and the long stretching water with the wind in your hair and a beer in your hand. Take your whole family out on the water for a day of tubing, fishing, and other bonding activities to make lasting memories.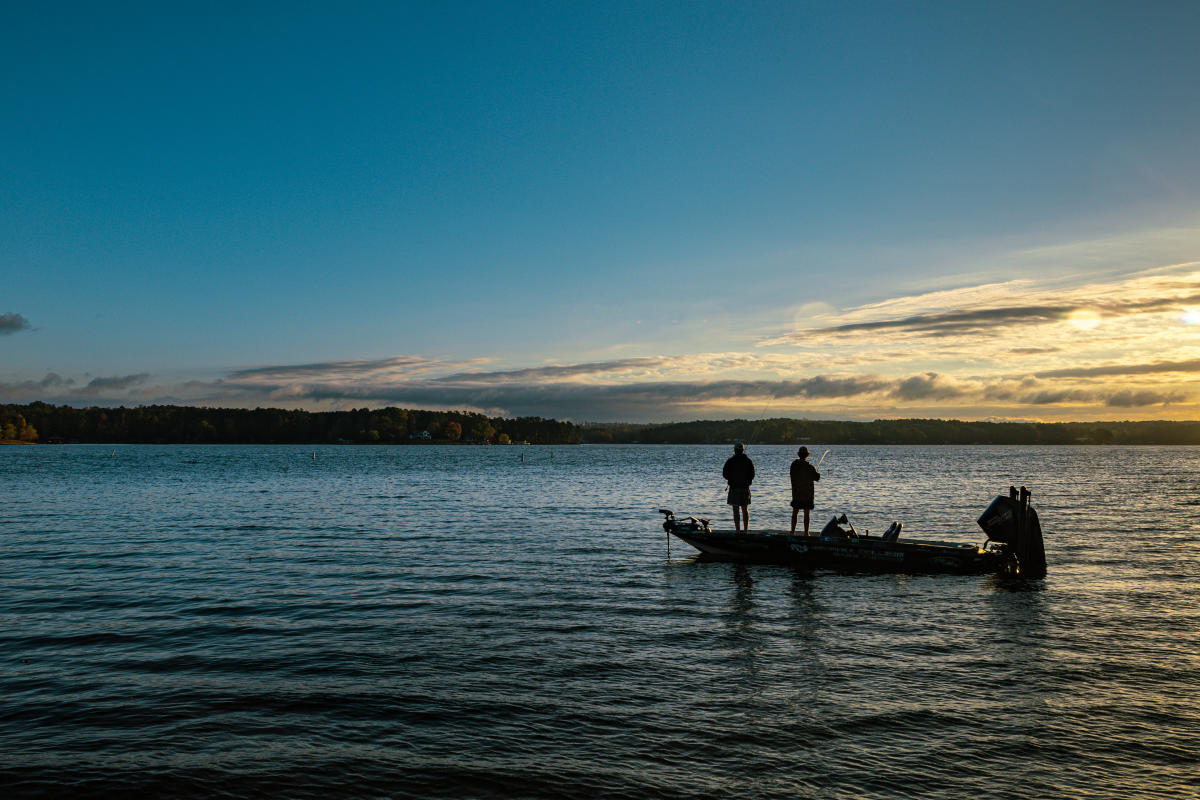 13. Cast your rod
The rush of excitement while reeling in a big one can be found on Lake Sinclair! Lake Sinclair is home to some of the best fishing in the state for largemouth bass, bluegill, crappie, and catfish. The lake also boasts the added convenience of several fishing piers and local marinas for area visitors looking for easy access to the water. If you plan to fish while visiting Milledgeville, check out our top picks to help you find the perfect place for you to cast your line.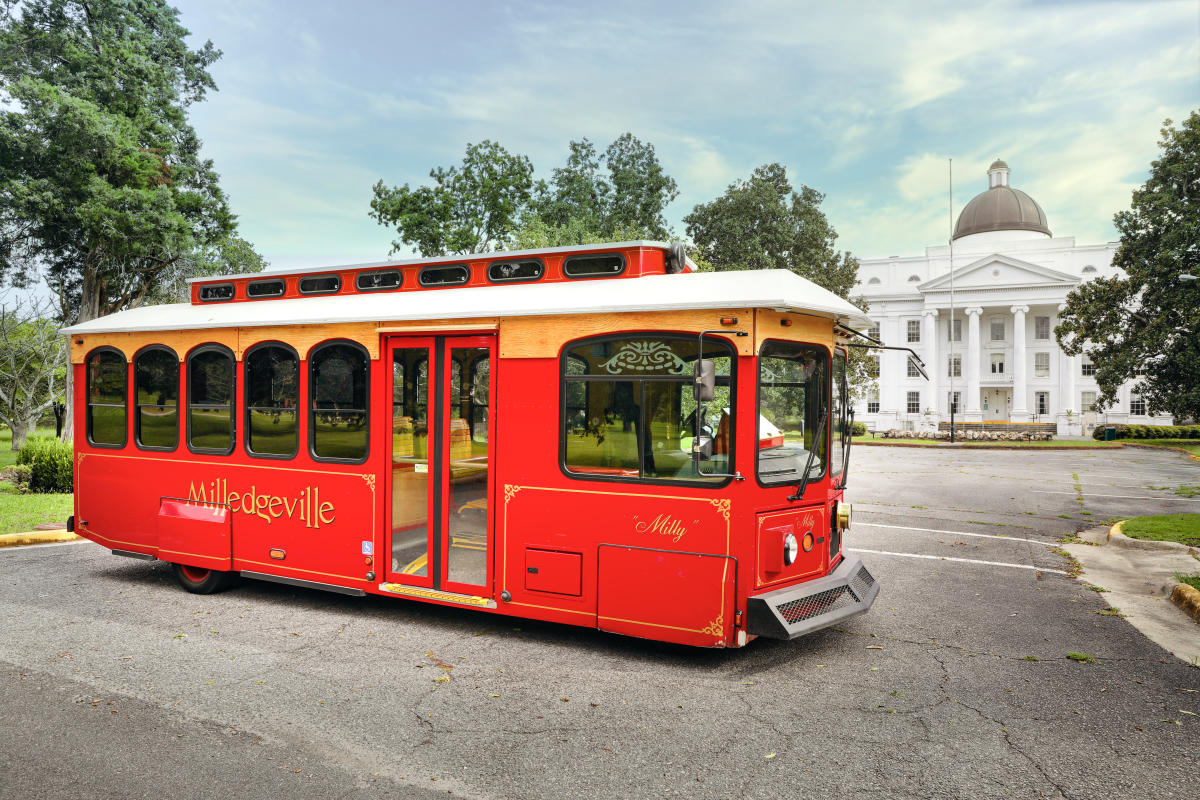 14. Take a trolley ride
Hop aboard the town's most iconic resident "Milly the Trolley" for a fully narrated tour of Milledgeville's historic district or Central State Hospital. The Historic Trolley Tour featuring grand architecture, beautiful squares and historic neighborhoods on a sixty minute overview of Milledgeville's history during its sixty-eight year period as the capital city of Georgia. During the course of the tour, guests will cruise the historic district via trolley and also be escorted on a guided walk through the former statehouse square and St. Stephens Episcopal Church, consecrated in 1843. Trolley tours are hosted on Fridays and Saturdays at 10 am, depart from the Milledgeville Visitor Information Center and are offered rain or shine.
Since its founding in 1842, the Central State Hospital Campus (originally known as the Georgia State Lunatic, Idiot, and Epileptic Asylum) has been one of MIlledgeville's most well known and intriguing sites. The site gained national recognition during the 1960s as the United States' largest mental institution with over 12,000 patients, 6,000 employees, and more than 8,000 acres of land. Today, Central State Hospital serves over 200 existing patients and has downsized to roughly 2,000 acres of land. For those interested in exploring more of the history of the former Central State Hospital campus, a guided trolley tour is your perfect chance. A ninety-minute guided driving tour takes you through the grounds of Central State Hospital, including a stop at Cedar Lane Cemetery and Chapel of All Faiths, while you hear about the history of the institution and the redevelopment of the grounds from a former Central State employee and tour guide. Tours are offered monthly. 
Reservations for either tour can be made at (478) 452-4687. 
15. Rest your eyes
After a long day packed with fun activities, relax in any of our great hotels. There are also two campground areas with beautiful views to enjoy if you are looking to stay outdoors. If you are interested in staying in a historic home, the Rockwell House was once the former governor's home and much of its original architectural features are still intact. Milledgeville also offers beautiful lake house rentals, so you can stay close to the water.