The rush of excitement while reeling in a big one can be found on Lake Sinclair! Encompassing 15,300 acres of winding coves and several vast stretches of open water, Lake Sinclair is home to some of the best fishing in the state for largemouth bass, bluegill, crappie, and catfish. 
Created by Georgia Power in 1953, Lake Sinclair is two hours southeast of Atlanta making it easy to access for fishing, tournaments, swimming, boating, and camping. The lake also boasts the added convenience of several fishing piers and local marinas for area visitors looking for easy access to the water. 
Lake Sinclair offers fishing from the bank, pier, or slips to put in your boat. If you don't have a boat, no problem. Anchors Marina, Sinclair Marina, Sinclair Wild Watersports, JereShai, and Twin Lakes Jet Ski will rent one to you by the day or half-day. If you are unfamiliar with the lake, use this simple map to locate the best fishing spots on the water.
Lake Sinclair stretches through the counties of Baldwin, Hancock, and Putnam. There are many access points conveniently located near Milledgeville, especially on the south side of Lake Sinclair.
If you plan to fish while visiting Milledgeville, here are our top picks to help you cast your line:
Central Lake Sinclair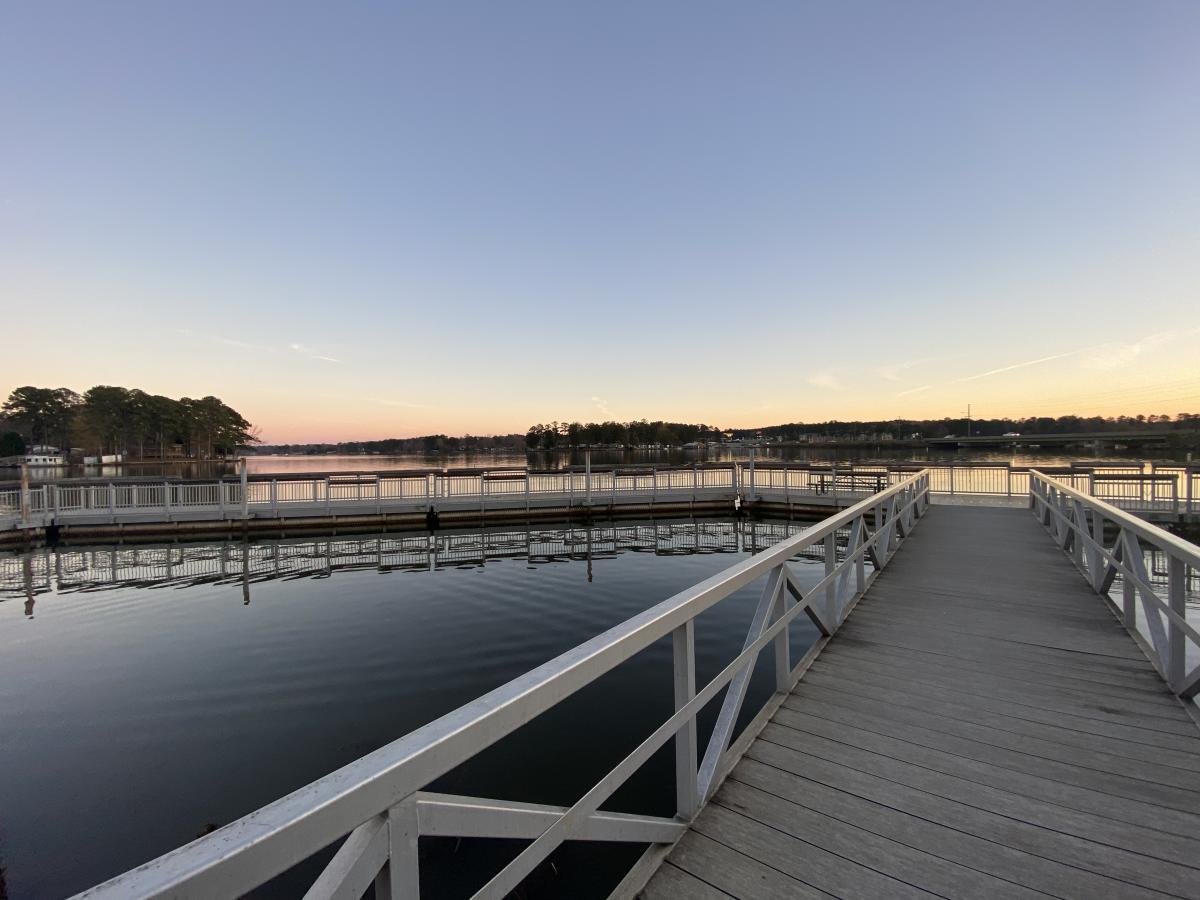 T. D. Cheek Fishing Pier is a great series of docks over the water of Lake Sinclair. This Georgia Power maintained public fishing pier is open year-round and free to the public. There is also shoreline fishing access, fish attractors, a parking area, and picnic tables that make this an ideal spot for the avid fisherman or a choice location to teach the kids to cast. 
Located directly on Hwy 441 between Eatonton and Milledgeville, Little River Park is a camping facility and marina. This is a common headquarters for Lake Sinclair's bass tournaments and amenities include docks, gas pumps, beer, ice, public restrooms & propane refill stations. There is a $5 parking fee for day-use access.  
Located along the shoreline of the open waters of Lake Sinclair, JereShai Lakeside RV Park offers multiple ways to spend your day of fun. If you have your boat in tow, there is a ramp available for visitors for a $5 parking fee. If you are looking to fish from a boat, there are pontoon boats available for rent. Renting and pricing are by the hour with a two-hour minimum requirement.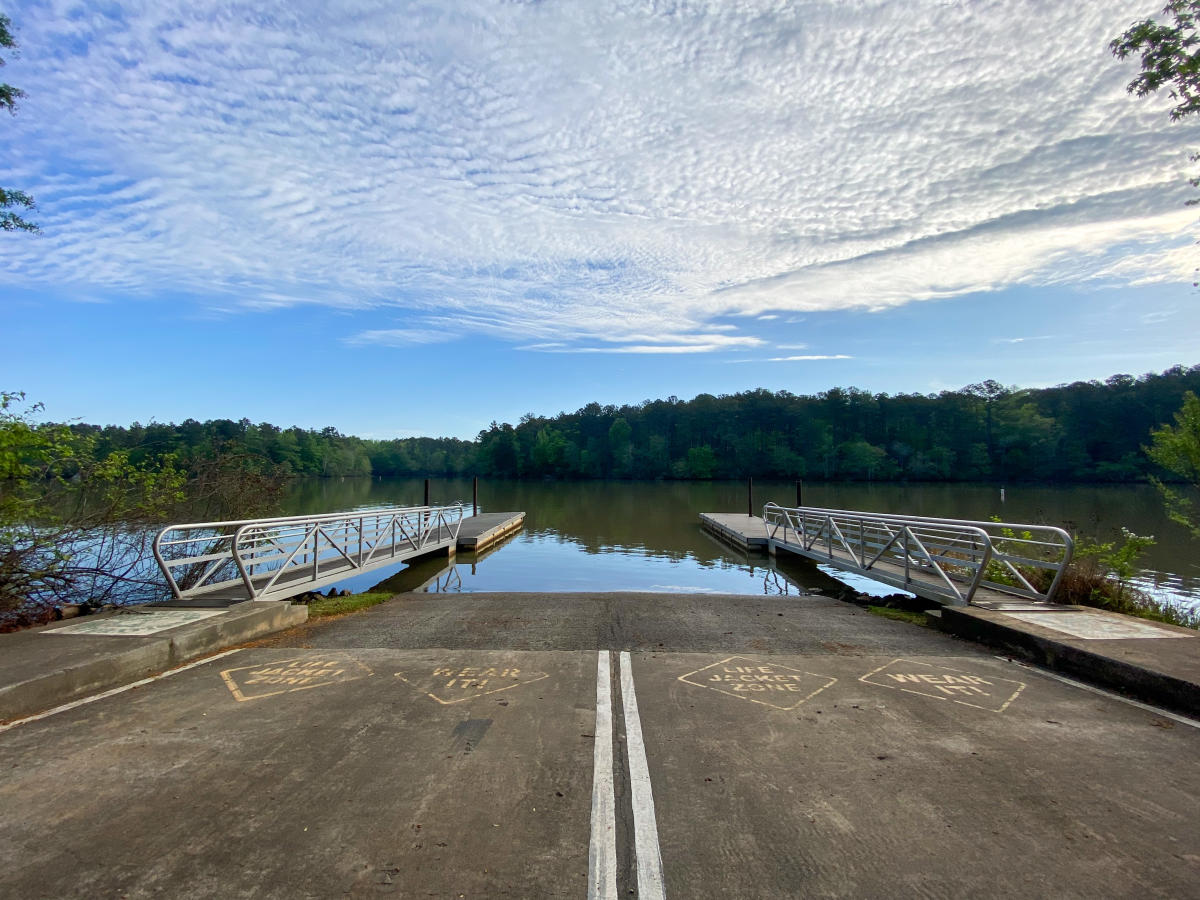 The Georgia Department of Natural Resources manages the Dennis Station Ramp. Here you will find a large parking lot with two ramps to launch your boat from on each end with docks from which you can fish as well. The piers are equipped with fish attractor lights to improve night fishing opportunities for anglers.
If you need on-the-water assistance, Sunset Marina has a full-service fuel station right on Lake Sinclair. Their staff will fuel your boat with 100% ethanol-free gas and take care of anything you may need. Visitors are welcome to put their boat in on their ramp as well for a $5 fee and pick up anything you might want at the nearby service station or at their Snack Shack.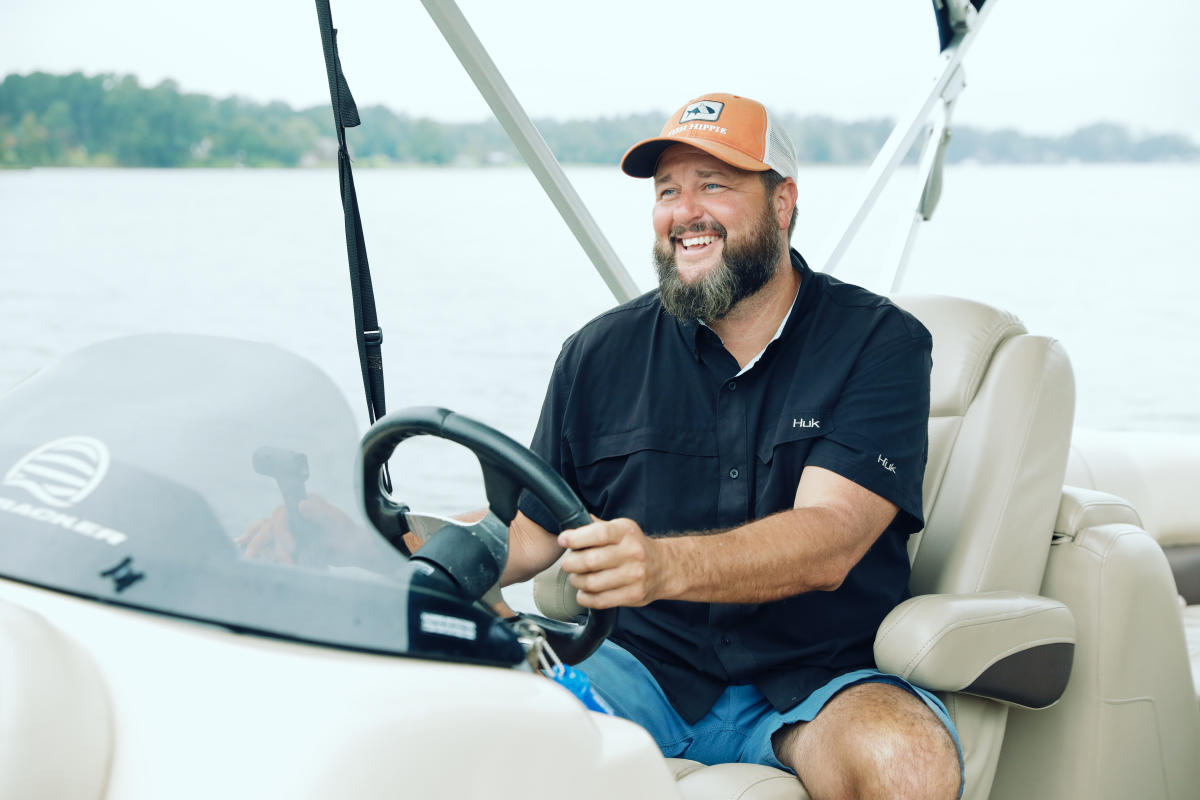 The oldest marina on the lake has undergone an enormous renovation and Sinclair Marina is ready to have you spending time on the water. They offer year-round boat rentals and a full-service fuel dock. Boat rentals are available Thursday - Monday from 9 AM - 5 PM. And if you have your own boat, you can use their ramp and leave your vehicle for a $5 fee. 
Southeastern Side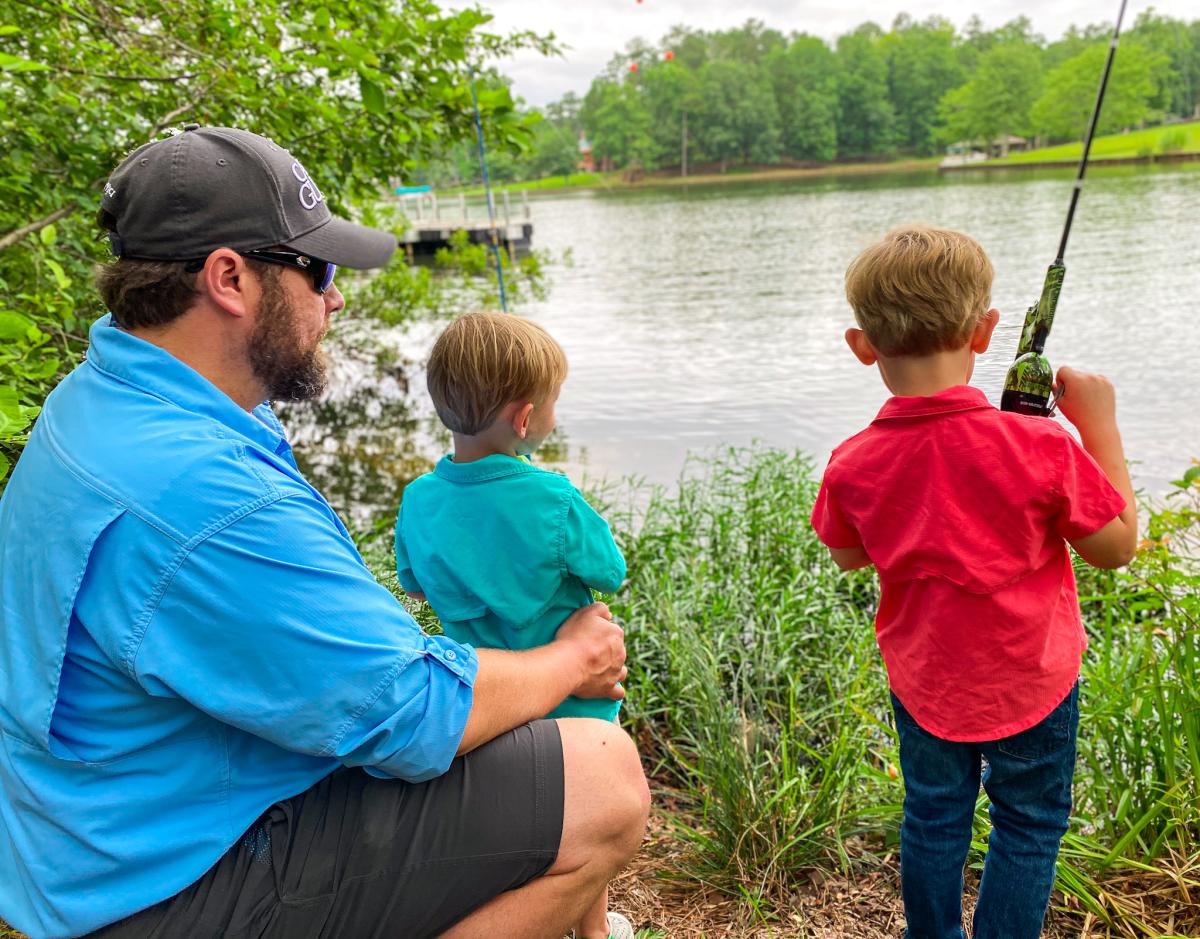 A Georgia Power Park, Rocky Creek is a popular day-use access to Lake Sinclair. A boat ramp, picnic area, walking trail, and banks to fish from ensure a great time whether you are an avid fisherman or teaching the kids how to fish. There is a $5 parking fee. Each year from Memorial Day through Labor Day, a larger section of the park opens including a shaded pavilion, vending machines, restrooms, grills, swimming beach, playground, and additional fishing pier. 
Anchors Marina at Lake Sinclair is a full-service marina servicing the fisherman of Lake Sinclair. For a $5 a day fee you can launch your boat from one of two launch ramps which are open 24-hours a day. The parking and public restrooms are also open 24-hours a day. Anchors Marina has gas available on the dock, offering both straight gas & 50/1 pre-mix gas in mid-grade (89 octane). 
In the Island Creek area in Hancock County, Cosby's Landing is located in a quiet cove of Lake Sinclair. This park offers fishing piers, a boat ramp, and a parking lot.
Southwest Side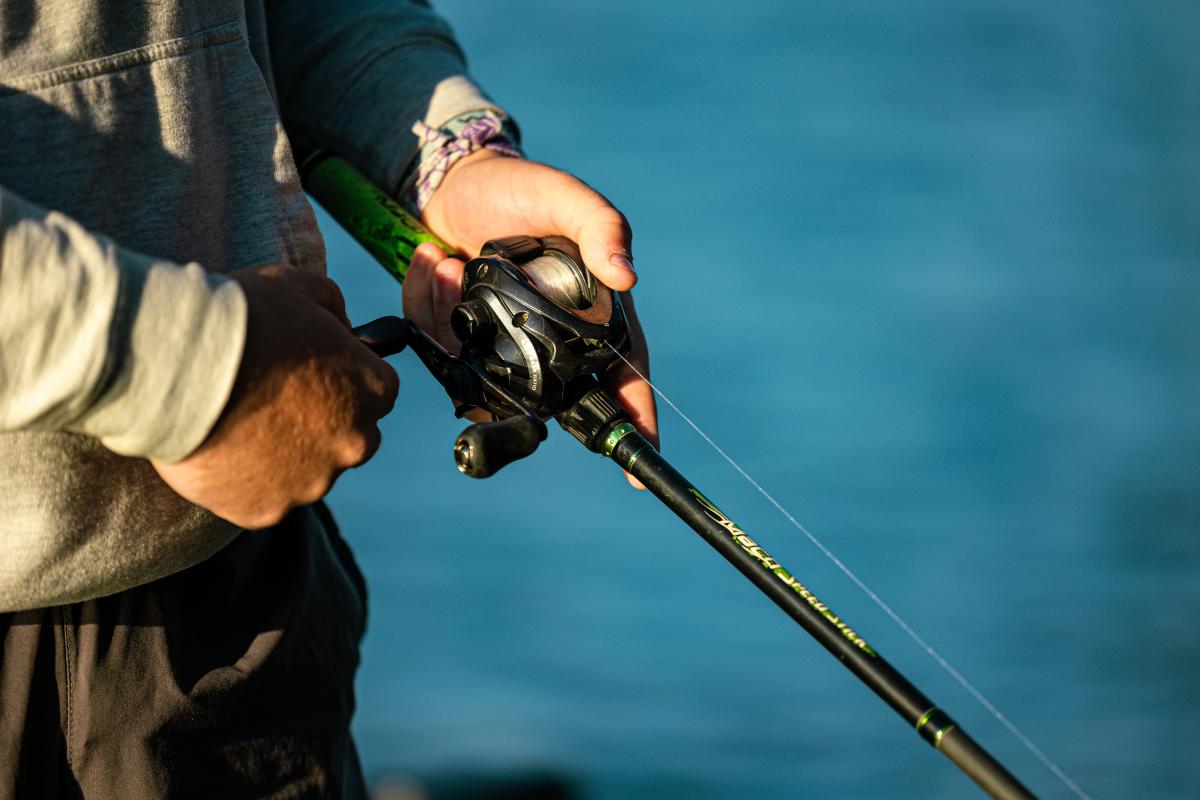 A family-operated marina on Lake Sinclair since 1961, Haslam's offers gas docks with regular and pre-mix (50:1) fuel, two deep self-serve boat ramps as well as plenty of boat storage options, repairs, service, and maintenance. It is as easy as a $5 launch fee to leave your vehicle and enjoy a day on the water. It is closed on Mondays.
If you have your boat in tow, Twin Bridges Landing is another full-service marina on Lake Sinclair. Twin Bridges is the place for gas on the southwest side of the lake. Put your boat in the water here and leave your vehicle for just a $5 launch fee.
Remember you will need to obtain a fishing license or permit from the Georgia Department of Natural Resources to fish legally. Licenses can be purchased locally at sporting goods stores, convenience stores, and marinas, or by visiting the Department of Natural Resources website.