Restaurants in Milledgeville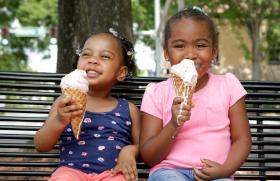 Milledgeville, Georgia is a charming Main Street city that features a variety of restaurants and dining options ranging from country rustic to southern elegance. Milledgeville visitors can enjoy a made-to-order brick oven pizza at one of our unique downtown restaurants, taste a bit of Italian Milledgeville-style or relish in a full afternoon tea!  For great barbeque, you may want to check out Old Clinton BBQ or maybe try the Japanese cuisine at Kuroshima. For the kids and adults alike, there is something for every taste. Be sure to check out local favorites Jackson's on Sinclair or The Brick.
Check out some of the great things to do while visiting Milledgeville or our great hotels.
Milly

Bites

There's a lot to eat in Milledgeville