A favorite among college students, neighborhood families, and area professionals, Morning Grind is a locally-owned coffee shop that joined the downtown Milledgeville scene in October 2022. Owned by Bridgette and Jared Smith, who both attended college in Milledgeville, the new coffee hotspot not only serves a fresh cup of joe but also offers a warm and welcoming atmosphere which has quickly made them a destination darling.
The quaint coffeehouse expertly crafts coffee drinks like cappuccinos, lattes, expresso, americanos, and blended coffees. Customers can create a specialty flavored drink, but can also pick from their specialty menu with drinks like Thunder Thirst, a best seller that has a mix of honey and hazelnut syrup with oat milk. The specialty sips do not end there, they blend fresh smoothies like the Mango Tango or Sunshine Surge, perfect for a refreshing drink loaded with nutrients.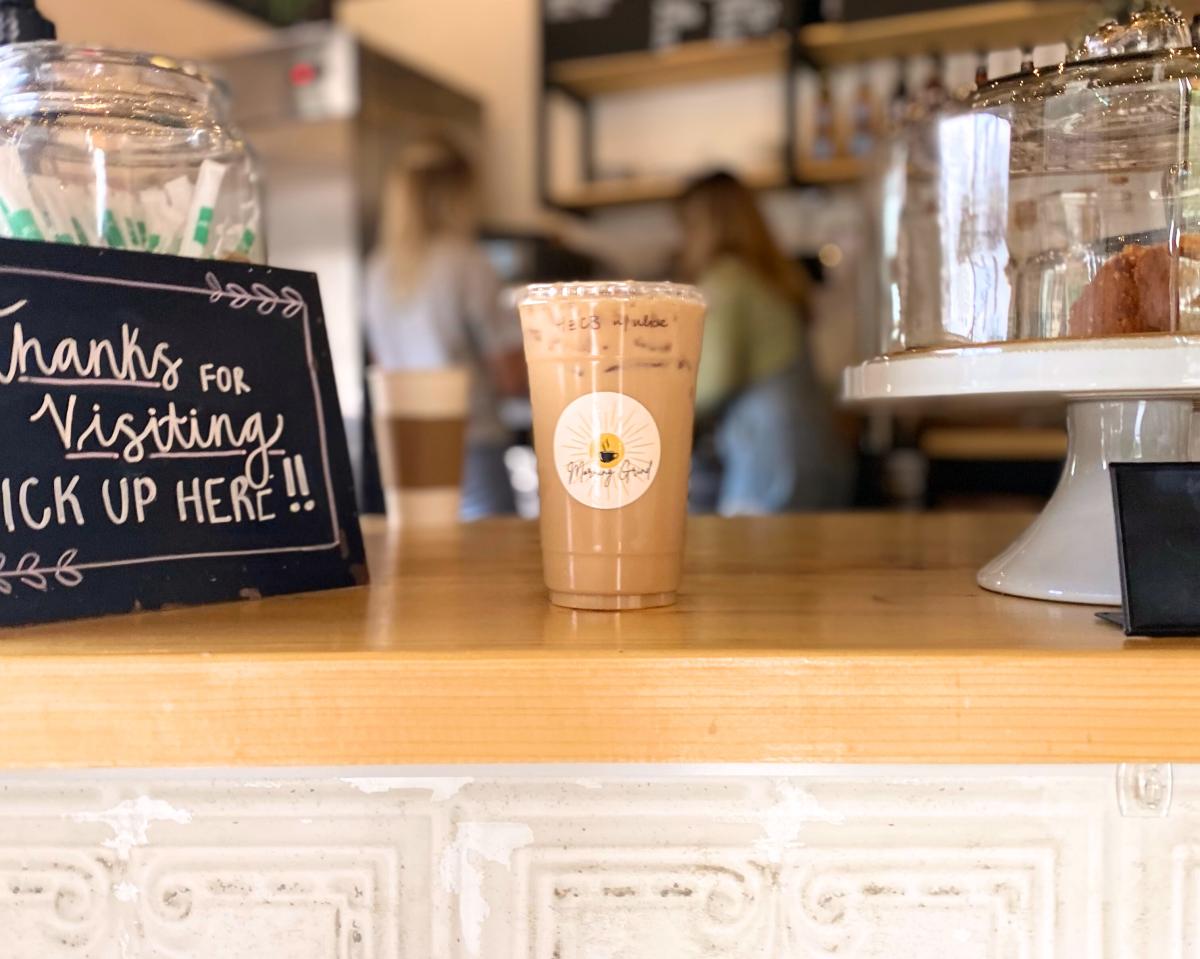 The coffee shop serves more than beverages and is a great spot to pick up breakfast or lunch sandwiches. As with the drinks, patrons may build their own sandwich with a choice of meat, cheese, and egg or pick one of their signature creations like the Pesto Egg sandwich; anything with pesto is their best-seller, breakfast or lunch, according to owner Smith. Lunch sandwiches are also popular, choose from classic favorites like chicken salad and pimento cheese, or another favorite featuring pesto, the Turkey Pesto Bake.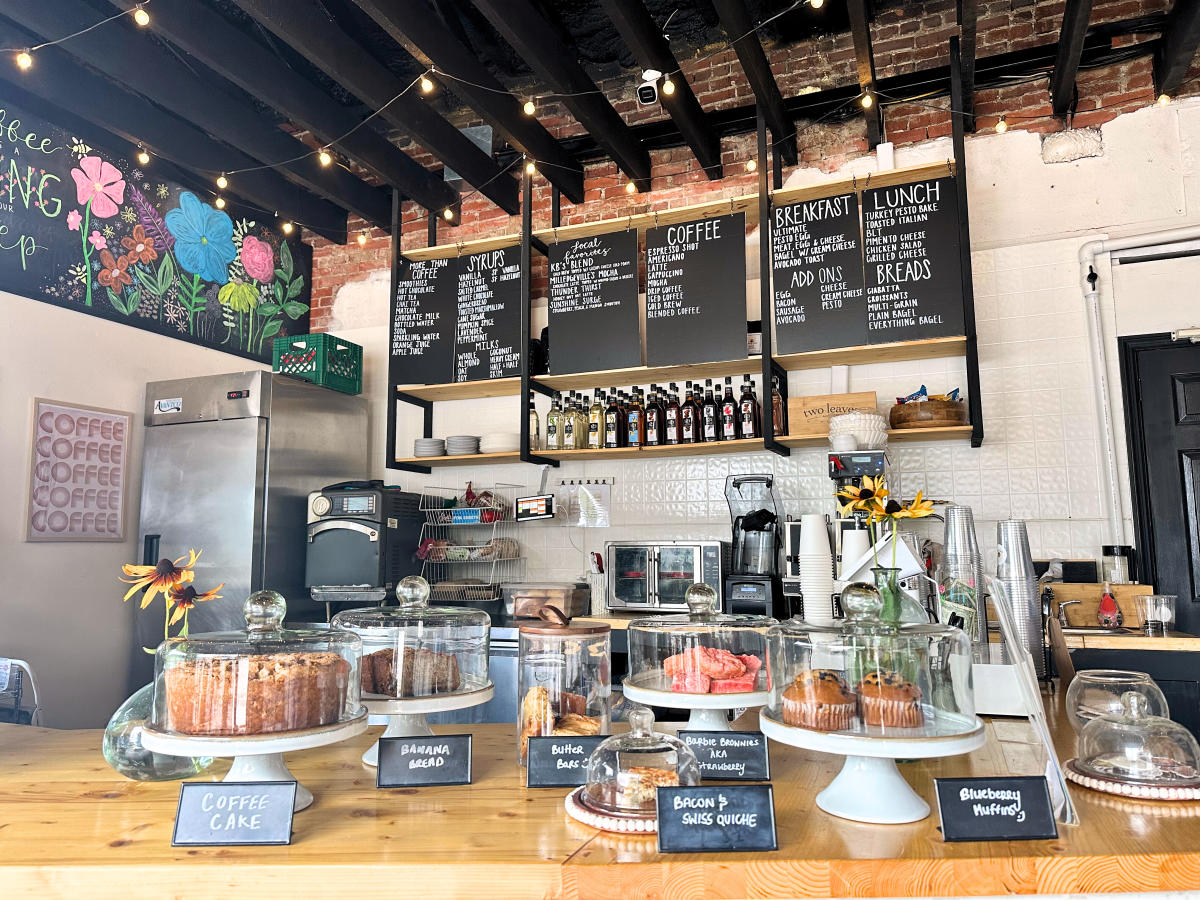 Passionate about supporting other small, locally owned businesses Smith collaborates with local bakers to offer rotating baked goods like Butter Bars, a gooey treat with a cake batter crust, or classic southern-style pound cake. Other goodies include rich cinnamon rolls with icing, decadent brownies, and delicious coffee cake perfect for pairing with a fresh cup of joe. 
Boasting a friendly, laid-back vibe, the spot is a choice locale of college students who walk or drive from the neighborhoods on the west side of town. Not only can students get a much-needed caffeine boost, but they have some space to work or hang out at the picnic tables outside of the restaurant. Inside the shop, there is bar seating along the walls and free wifi making it a perfect place to catch up on work. Customers can also order ahead and pick up their drinks and food in only a few minutes.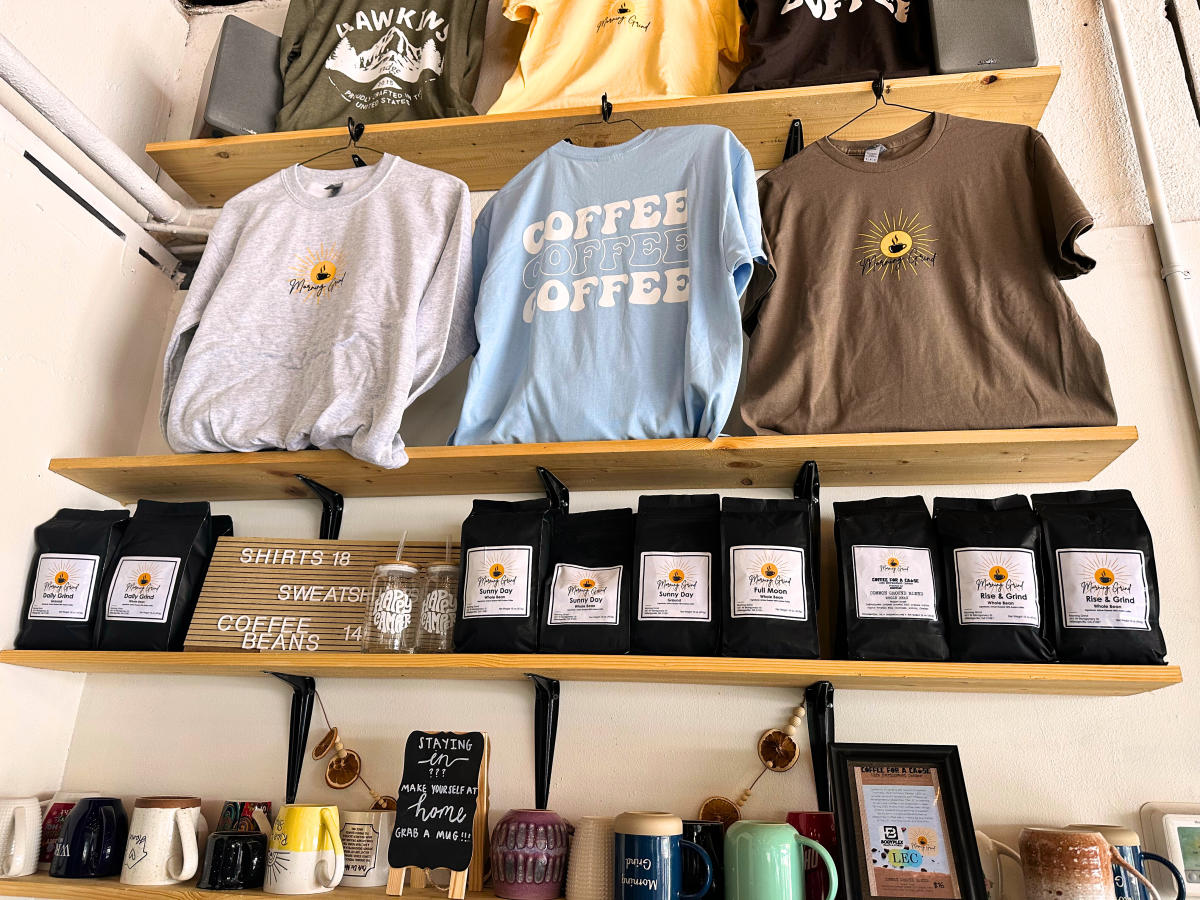 Earlier in 2023, Morning Grind opened a coffee truck in collaboration with the Life Enrichment Center, a local non-profit program that supports adults with intellectual disabilities. On Friday's they open the coffee truck at a secondary location, New City Church at The Mill on North Jefferson Street, from 8 am - noon. 
Morning Grind is open Monday - Friday from 7 am - 3 pm and Saturdays from 8 am - 3 pm. They are located at 451 W Montgomery St, Milledgeville. Follow Morning Grind on Instagram or Facebook to stay up to date on the locations of their coffee cart, seasonal specials, and more!