BURGER WEEK
SEVEN DAYS OF BURGERS ON THE BRAIN
Over 10 eateries in Milledgeville will each be offering an off-menu, mouthwatering special $7 burger à la carte during the week of April 15-22, 2022.
The restaurants will offer one flavor-packed, specialty burger during the week for only $7 hoping to earn the title of the Milledgeville People's Choice Award Winner! Burgers will be available during regular lunch and dinner hours during the week of April 15-22, 2022.
What is Milledgeville Burger Week?
Milledgeville Burger Week was created by Visit Milledgeville, the GA Beef Board and Milledgeville Main Street in partnership with locally owned restaurants to highlight the delicious culinary options we have in Milledgeville-Baldwin County.
When is it?
Milledgeville Burger Week will take place April 15-22, 2022
How does it work?
Each restaurant has hand selected a special burger served à la carte that week only for $7 (+ tax and gratuity). Patrons can order sides and extras separately. Many restaurants are offering special pricing that include a side and/or a drink, check individual listings for offers.
Simply show up- no passes, tickets or coupons are required and enjoy.
Burger Week Passport
Download your guide to 13 flavor-packed, specialty burgers! Each time you indulge in a mouthwatering burger have the restaurant stamp your passport. If you collect 5 or more stamps, enter to win burger swag!
Thank you to our sponsors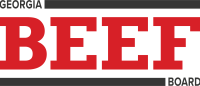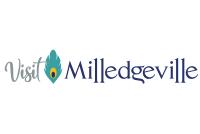 ---