Founded in 1803, our charming town is overflowing with rich history from years as the former capital of Georgia to the inspiration behind many of Flannery O'Connor's short stories. Historical landmarks line the streets of Milledgeville. Travel back into different time periods as you uncover Milledgeville's role in shaping America's history and the leaders behind it. Here are our top tours to help you unpack the town's fascinating history:
Guided:

Georgia's Old Governor's Mansion
A must-do during your time in Milledgeville is seeing Georgia's Old Governor's Mansion. Hidden from her exterior, be prepared to be awe-struck as you discover the massive golf-leaf rotunda. Completed in 1839, Georgia's Old Governor's Mansion is one of the finest examples of High Greek Revival architecture in the nation and served as the residence for Georgia's chief executives for over thirty years. This Georgia gem served as a political powerhouse where the complex social issues of the antebellum period including slavery and gender roles were played out and have since shaped our history. Its storied past also includes an overnight stay by General William T. Sherman as his troops entered Milledgeville during Sherman's March to Sea during the American Civil War.
The Mansion's tours are held Tuesday-Saturday, 10 am - 4 pm and Sunday, 2 am - 4 pm with tours at the top of the hour.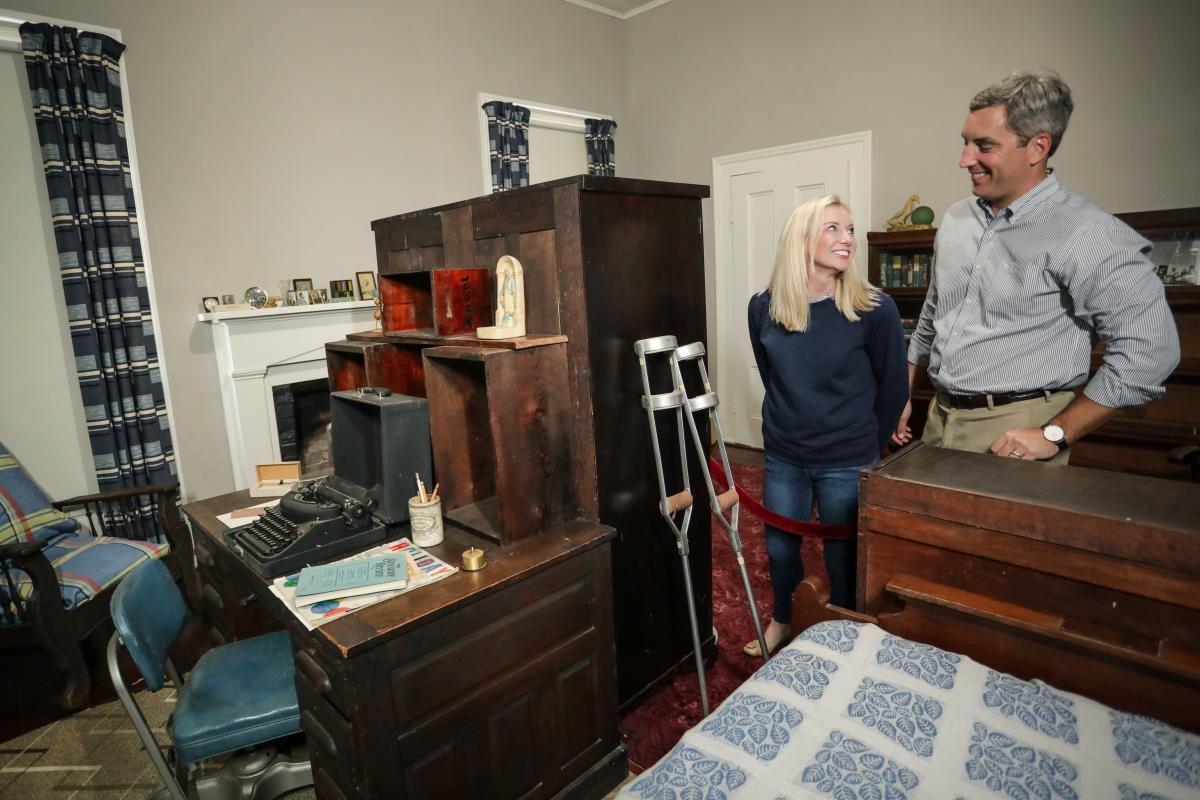 Andalusia Farm
Renowned as one of America's greatest short-story authors, Flannery O' Connor was a visionary in the field of Southern gothic literature. Deriving inspiration from the land and people around her, Flannery's most productive writing years were during her residence at Andalusia Farm in Milledgeville from 1951 - 1964. Andalusia was first settled in 1814 as a cotton plantation and farm until it was purchased in 1931 by Flannery's uncle, Dr. Bernard Cline. While living in the Cline House in downtown Milledgeville, the farm served as a retreat where Flannery and her relatives could go to spend their free time out in the countryside. During O'Connor's residency, the site contained 14 buildings with over 520 acres of land that were used for dairy and beef farming. Following a diagnosis of Lupus in 1951, Flannery moved to Andalusia to live under the care of her mother Regina Cline O'Connor. Following her death, the home remained in her family until 2003 when it was made into a museum and later gifted to her alma mater, Georgia College, in 2017. Opened in 2023, start your tour at the Interpretive Center at Andalusia, featuring a large museum space that displays meaningful artifacts  and the many families who lived on the property.  Also, be sure to check out the Peacock exhibit where Flannery's favorite birds reside! 
Andalusia is open for public tours Tuesday - Saturday, 10 am - 4 pm and Sunday, 2 am - 4 pm with tours at the top of the hour.  
Wanting to understand more about Flannery? While Andalusia Farm has guided tours six days a week, other locations around town are important to Flannery's legacy. The Flannery O'Connor Self-Guided Tour has five points of interest you can visit.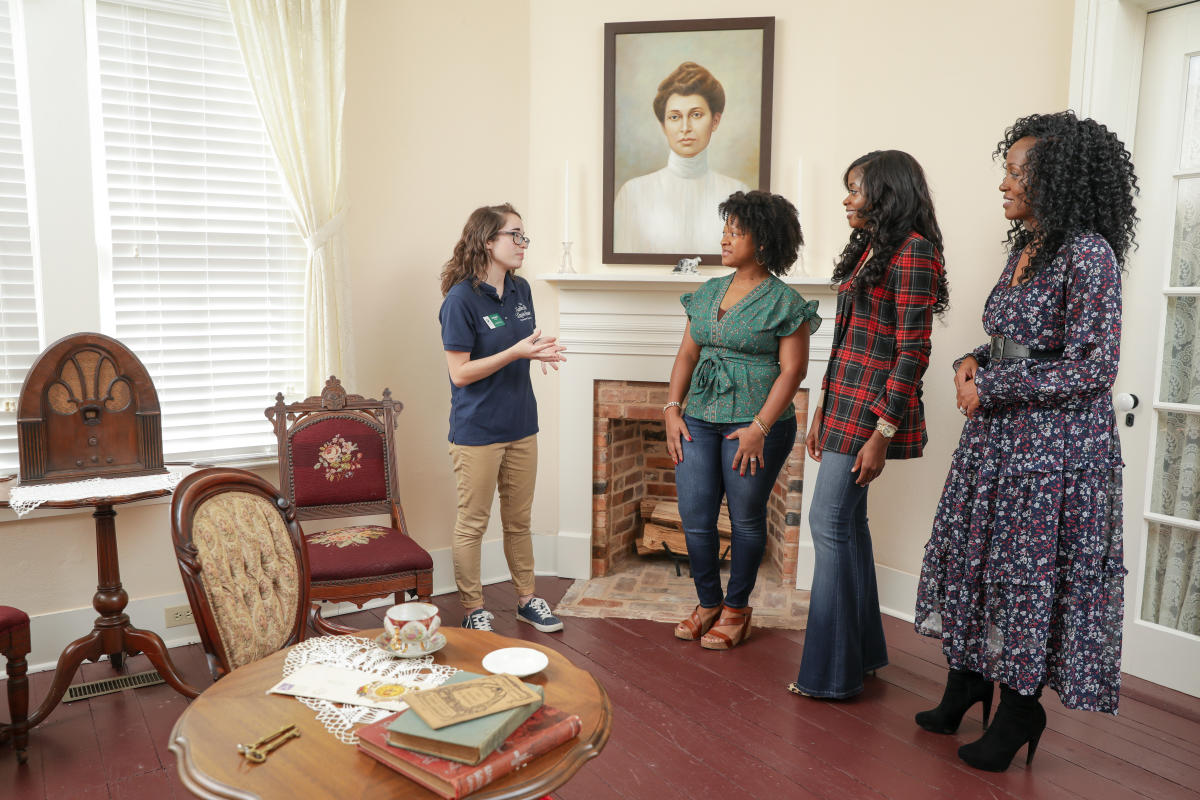 Sallie Ellis Davis House
One of Milledgeville's hidden treasures, just steps away from Georgia's Old Governor's Mansion along Clarke Street, is the Sallie Ellis Davis House. In a time of great inequality, it was the home of an African American Educator and community leader in the early 1900s who worked to create equal educational opportunities for the African American community. Sallie Ellis Davis was one of the most hard-working and inspirational women in Milledgeville during the turn of the century and she continues to inspire people to this day. Her home was originally built in 1890 and additions to the house along with census reports and personal accounts show that Mrs. Davis made half of her home a boarding house for students. 
The Sallie Ellis Davis House is open for tours Tuesday from 1pm - 4pm, Thursday from 1pm - 4pm, and Friday 1pm -4 pm or by appointment.  Please call 478-445-5889 for more information.​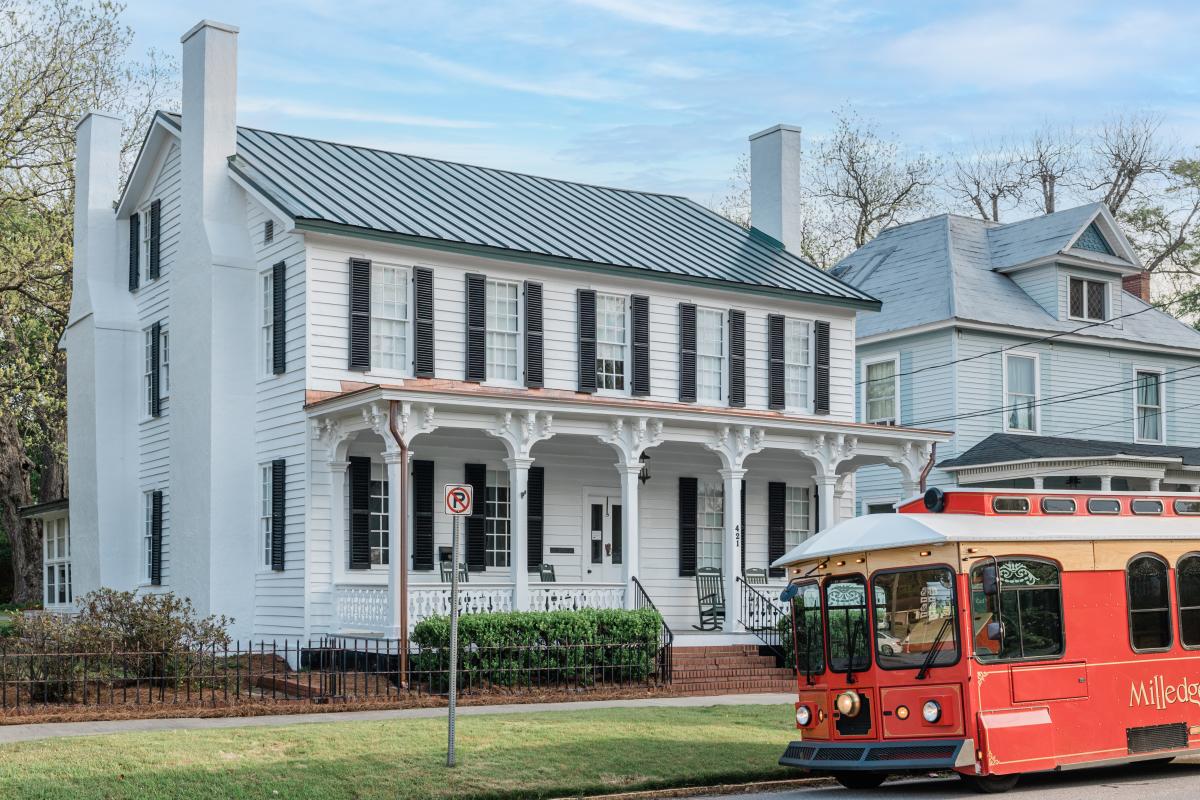 Historic Trolley Tour
Hop aboard the town's most iconic resident "Milly the Trolley" for a fully narrated tour of Milledgeville's historic district! Featuring grand architecture, beautiful squares and historic neighborhoods, the sixty minute tour provides an overview of Milledgeville's history during its sixty-eight year period as the capital city of Georgia. During the course of the tour, guests will cruise the historic district via trolley and also be escorted on a guided walk through the former statehouse square and St. Stephens Episcopal Church, consecrated in 1843.
Trolley tours are hosted on Fridays and Saturdays at 10 am, depart from the Milledgeville Visitor Information Center and are offered rain or shine.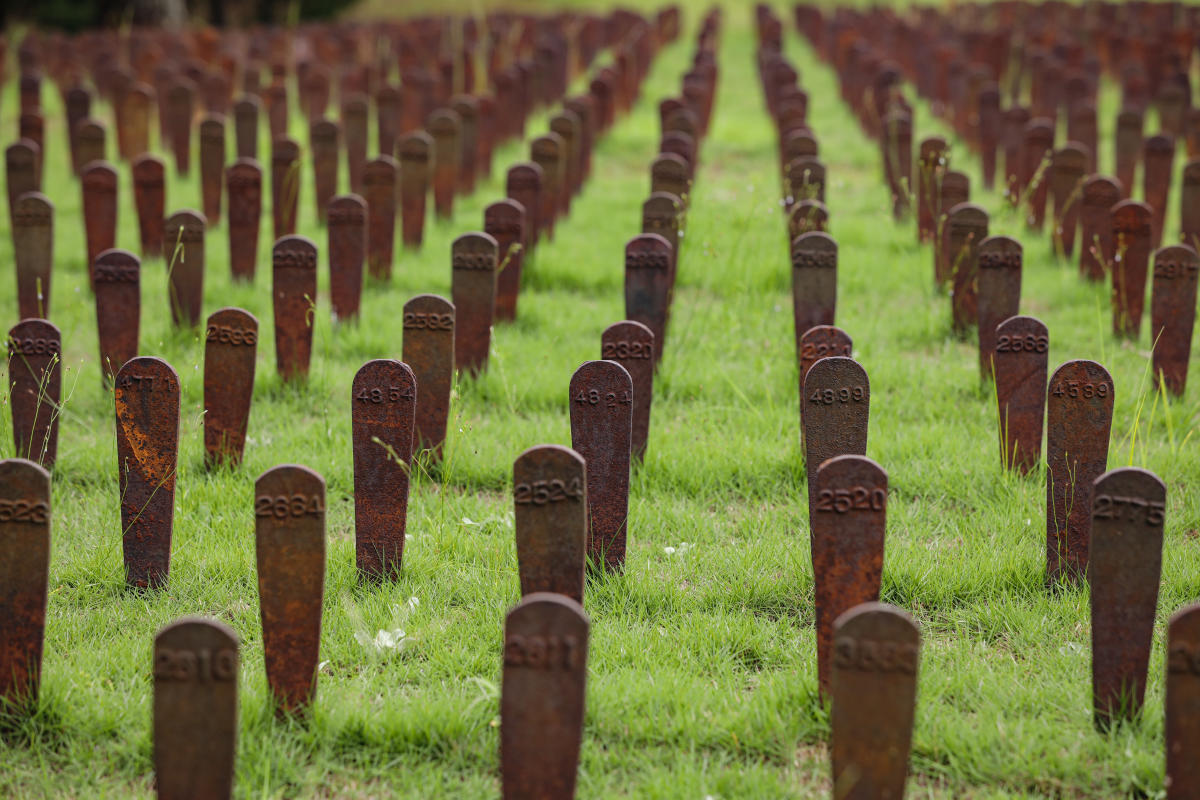 Central State Hospital
Since its founding in 1842, the Central State Hospital Campus (originally known as the Georgia State Lunatic, Idiot, and Epileptic Asylum) has been one of Milledgeville's most well-known and intriguing sites. The site gained national recognition during the 1960s as the United States' largest mental institution with over 12,000 patients, 6,000 employees, and more than 8,000 acres of land. Today, Central State Hospital serves over 200 existing patients and has downsized to roughly 2,000 acres of land. For those interested in exploring more of the history of the former Central State Hospital campus, a guided trolley tour is your perfect chance. Board 'Milly' the trolley and set out on a guided driving tour through the grounds of Central State Hospital. Learn about the history of the institution as well as the redevelopment of the grounds from a former Central State employee and tour guide. Tours occur on select Saturdays, check upcoming dates here.  
Not visiting on a Saturday? Take a self-guided driving tour that highlights the historic buildings of the campus and mentions important people from its past as well as the significance of certain periods in the Hospital's history. Be sure to park your car at Cedar Lane Cemetery, a restoration that began in 1997 to memorialize the patients. Unfortunately, over the years the original iron markers had been removed by groundskeepers and today 2,000 of the original iron markers have been placed side by side. An angel serves as a perpetual guardian over the unmarked graves.
Self-Guided: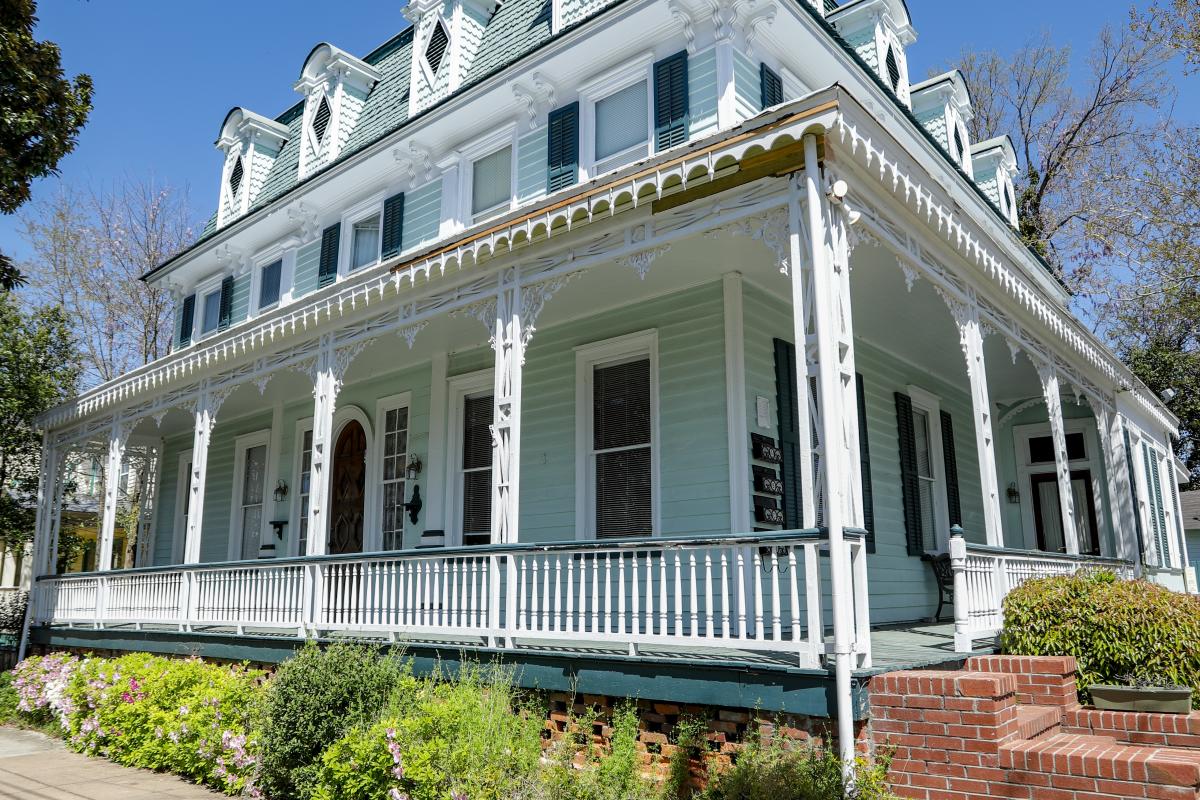 Milledgeville's Ghost Tour
Throughout your day while strolling our oak-lined streets and towering columned facades, you may just feel a touch or chill. Many of Milledgeville's homes have a spooky and sinister past. From the spirit of murderers buried at Memory Hill Cemetery to a Welsh spirit who followed an immigrant family across the Atlantic to the city's infamous Homestead House, Milledgeville has its fair share of haunted tales and local legends. Embark on the eerie Milledgeville Self-Guided Ghost Tour which has 8 points of interest and spans throughout downtown Milledgeville, it is best completed in the convenience of your car.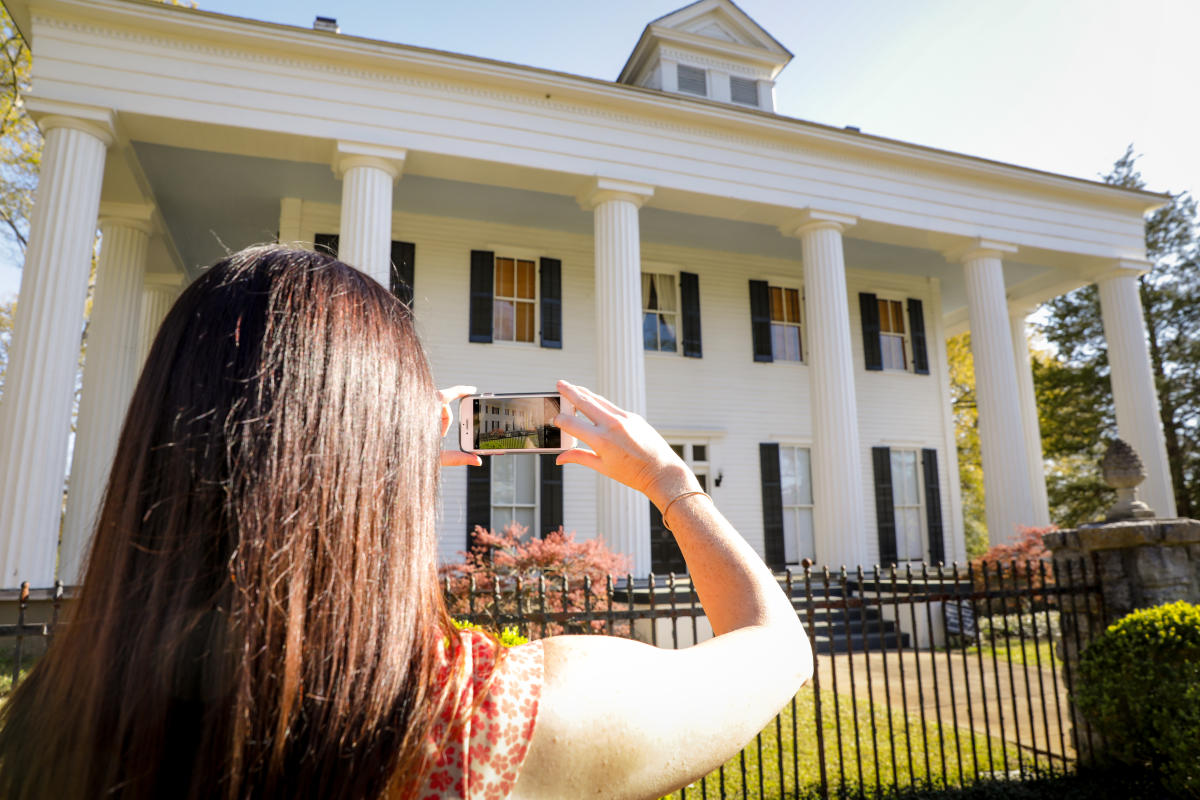 Historic Walking Tour
Many come to Milledgeville with one thing on their mind: rich Georgia history, as she served as the capital of Georgia from 1803 to 1868. Get lost in the architectural grandeur when you take a leisurely stroll down oak-lined streets in downtown Milledgeville's 10 blocks of the historic district. Founded in 1803 around a series of beautiful squares and wide streets, Milledgeville was designed to be a capital city. From homes to churches to college campuses, our Historic Walking Tour invites you into the past of over 40 well-preserved Federal-style buildings as well as other structures enhanced by noteworthy Greek Revival, Victorian and Classic Revival styles. Brochures are available for pick up 24/7 at the Visitor's Center located at 200 West Hancock Street.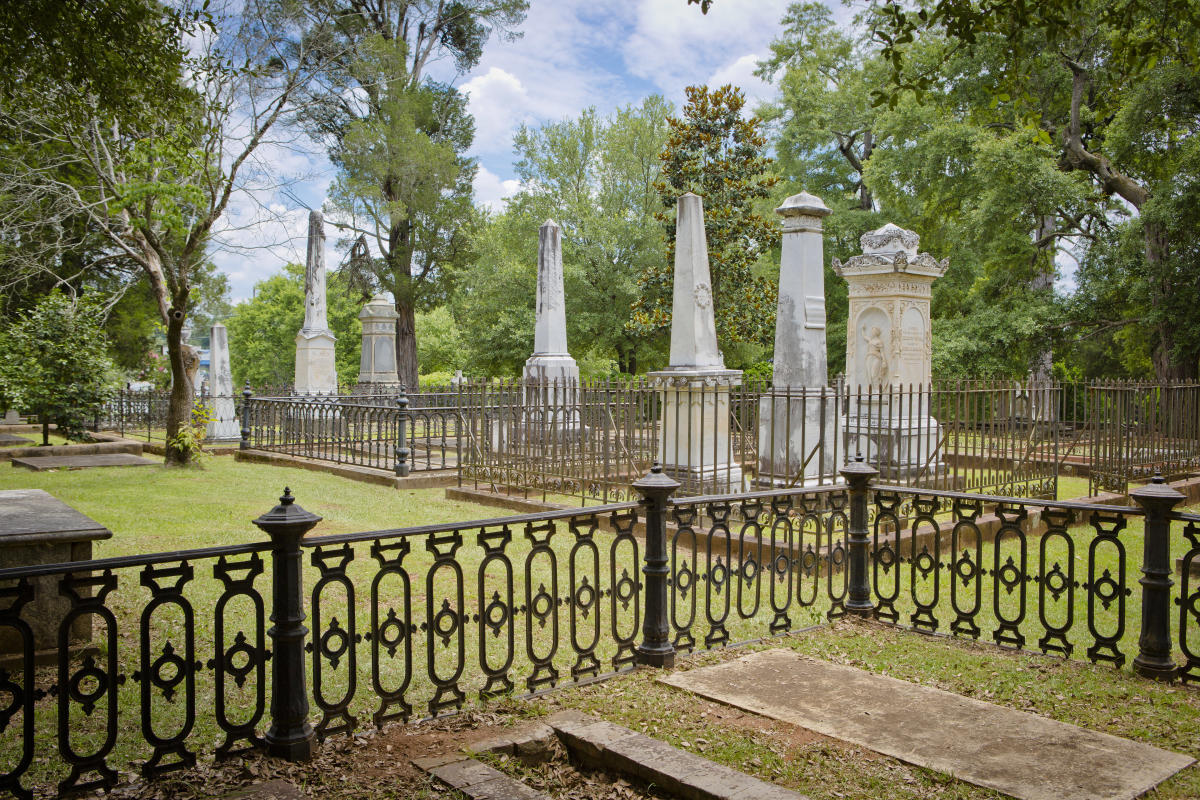 Memory Hill Walking Tour
Originally designated as one of the four public squares of twenty acres in the Milledgeville town plan of 1803, it later came to be known as Cemetery Square. Many people associated with Milledgeville and Georgia history, such as Annie Abbott "the Little Georgia Magnet", Congressman Carl Vinson, and author Flannery O'Connor, as well as early Georgia governors, legislators, college presidents, enslaved people and soldiers, are buried here. A Memory Hill self-guided walking tour begins at the gazebo at the front of the cemetery and follows numbered signs that correspond to the 47 points of interest in the brochure. The brochure is available for pick up at the gazebo to the left of the cemetery entrance.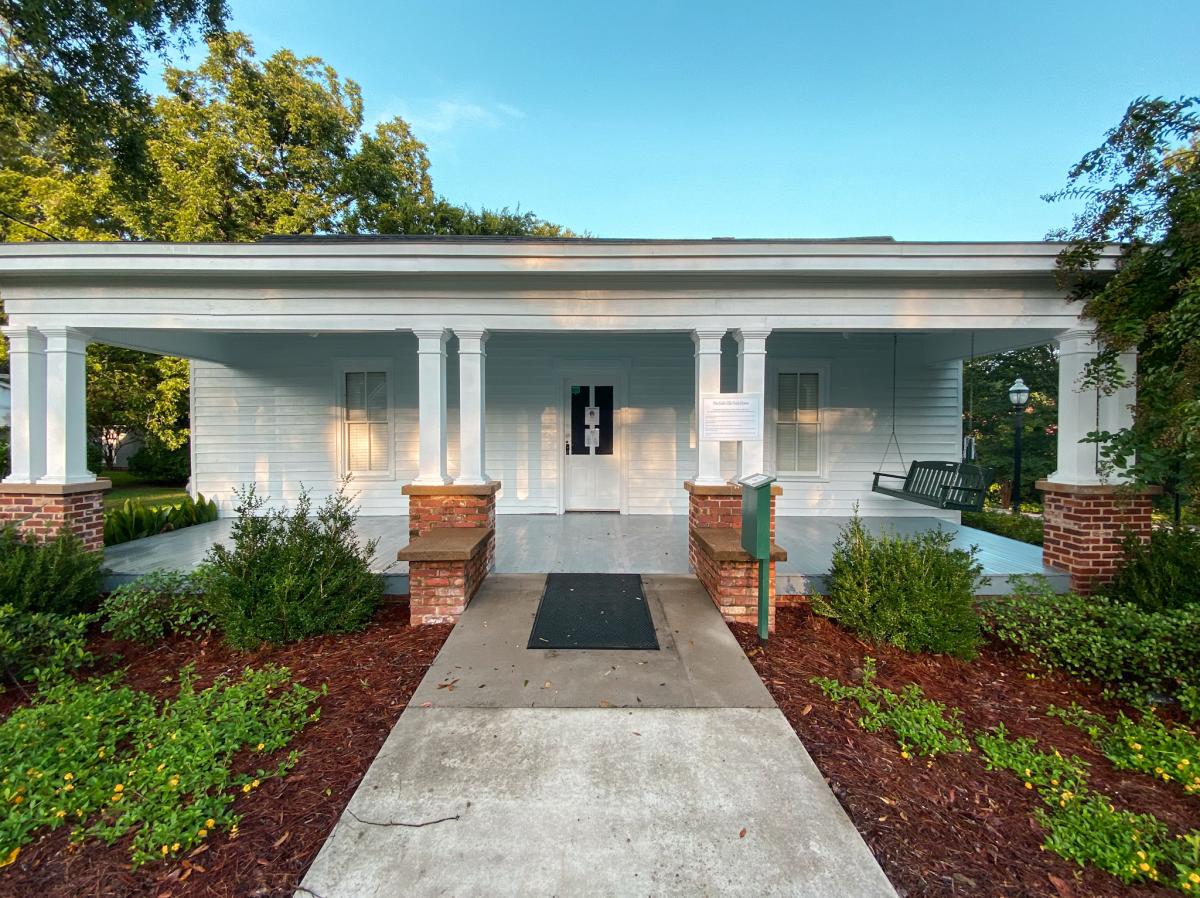 Eddy Neighborhood Walking Tour
Experience the stories and heritage of the historic Eddy Neighborhood which helped shape Milledgeville's African American history for over a century. The people who lived within the neighborhood and the events that took place within these blocks played an intricate role in building the city's diverse heritage. 
Pick up a self-guided walking brochure, which is available in the green box outside the Sallie Ellis Davis House or from the Visitor Information Center, to learn more about the churches, historic sites and individual histories that have shaped the landscape of both historic and modern Milledgeville.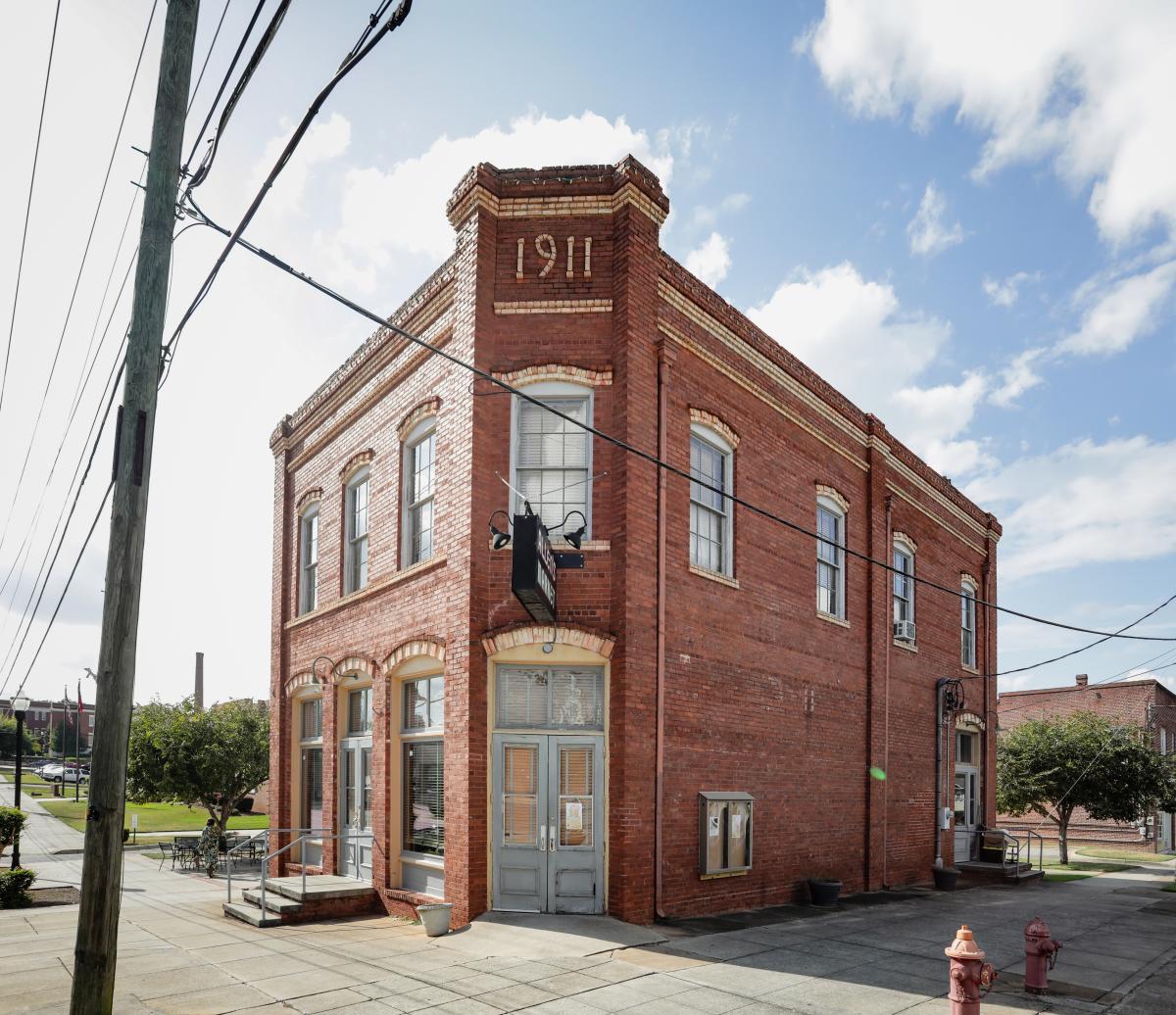 Sites Celebrating African-American Contributions
Over 200 years of African-American contributions and achievements have built the foundation of Milledgeville's past. This self-guided tour features six points of interest from historic neighborhoods to modern museums, all pivotal in the stories of African-Americans in Milledgeville.