Stroll along Milledgeville's oak lined streets and explore a variety of different historic landmarks, award winning restaurants, and local boutiques. Our charming downtown district is intertwined with a rich history and local life. To help with your trip, we have narrowed down our top 7 favorite spots in downtown Milledgeville to explore for the day.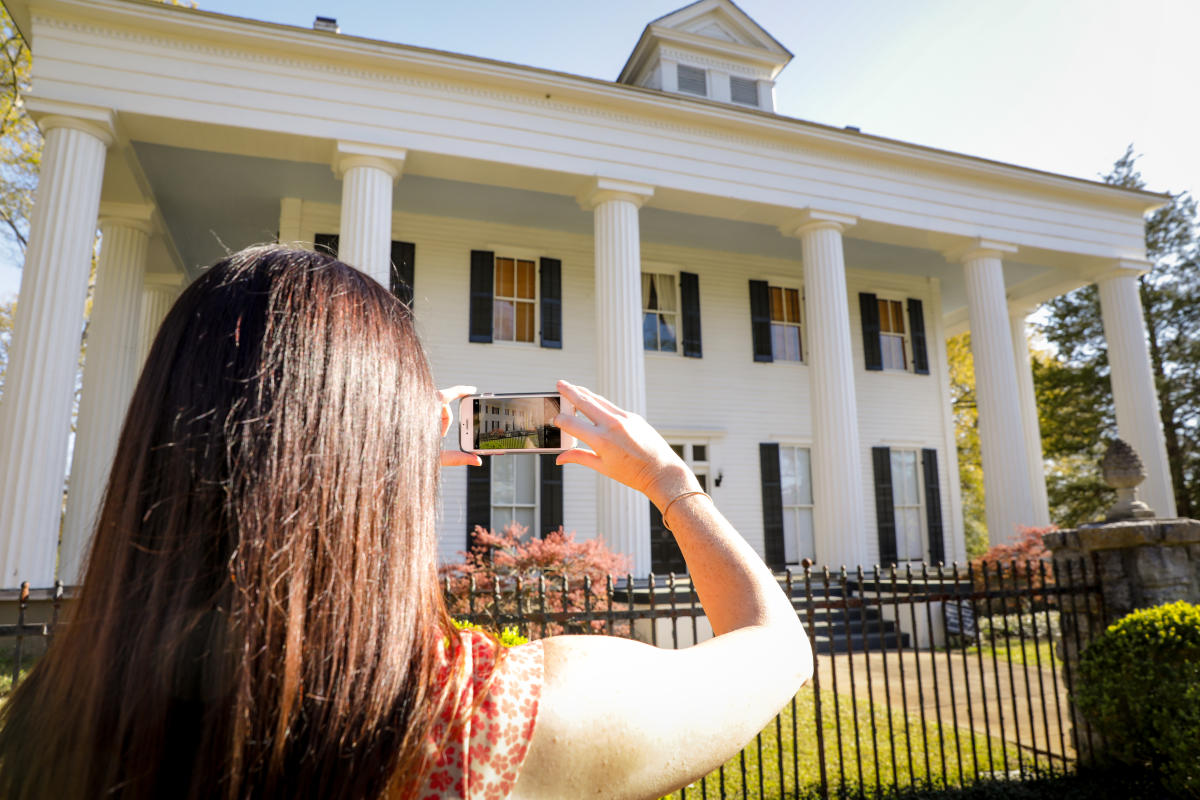 Tour the History of Milledgeville
Once you have arrived in Milledgeville, explore the fascinating history of the downtown district by taking a free self-guided Historic Walking Tour. Founded in 1803, the town was originally designed as the capital of Georgia and held that title for more than 60 years. Walk down the beautiful streets of Milledgeville and learn about its rich history and architectural features dating back to the 1800s. Be sure not to miss the impressive campus of Georgia Military College for scenic strolling and grand gothic architecture!
If you are interested in a guided tour, the Historic Trolley Tour takes you on a relaxing drive through the town's charming historic district. Operating on Fridays and Saturdays, the trolley allows visitors an exclusive look inside the The Old State Capitol Building as well as St. Stephen's Episcopal Church. Make sure you book tickets early because the trolley tours are only available once daily at 1:00 pm!
If you are interested in either tour, head to the Convention & Visitors Bureau for information and tickets.
Brunch at the Local Yolkal Cafe
As soon as you enter this quaint local diner, you are greeted by smiling faces and the smell of delicious food that will make your mouth water. Their eggs benedicts are a must try and if you don't want to take our word for it, Explore Georgia featured Local Yolkal Cafe's famous egg benedicts in the 2019 edition of 100 Plates Locals Love. They have a wide range to choose from including the Crab Cake EB, Pork Belly EB, and of course the Classic Eggs Benedict.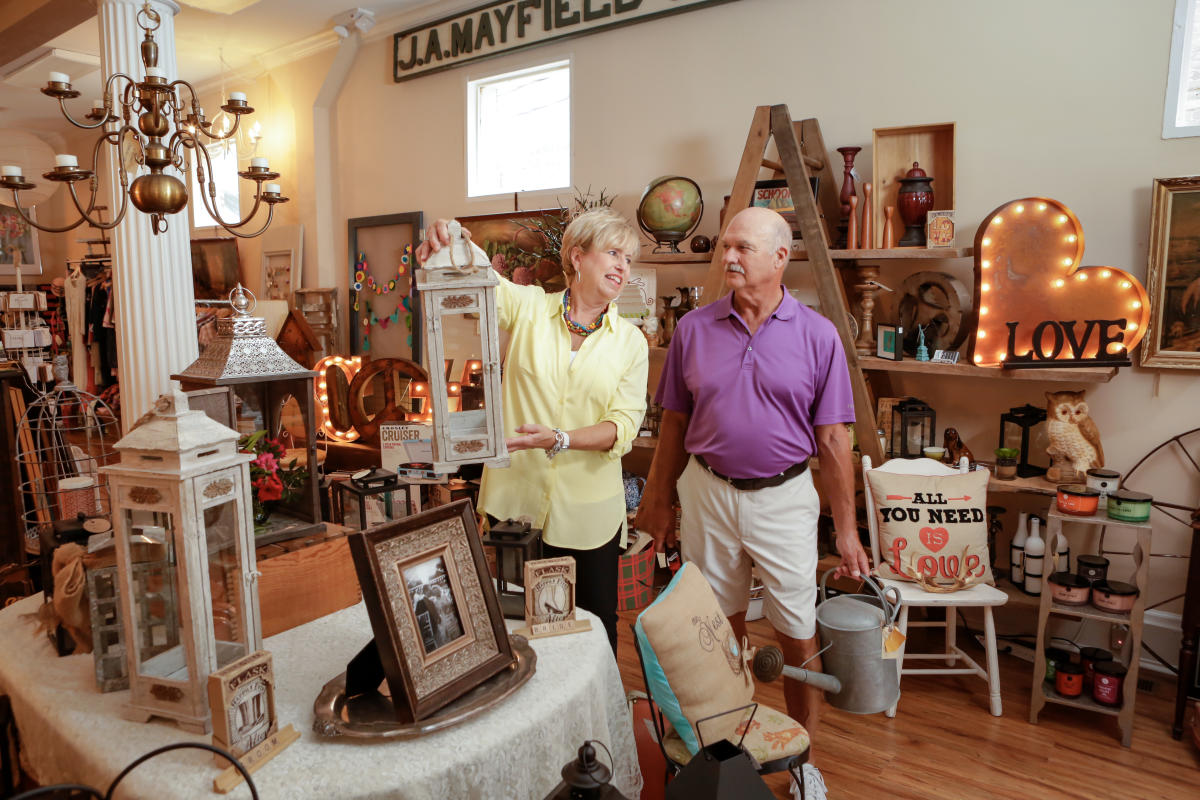 Shop Local
After brunch, head to the heart of the downtown area for a day of shopping. If you are looking for souvenirs or gifts, The Market Collective and Eclectic have you covered. They offer plenty of accessories, handmade goods, and beautiful decor pieces to choose from. If your family is in the mood to shop for fashion, Firefly, Miles of Style and Southern Roots offer stylish clothing at affordable prices.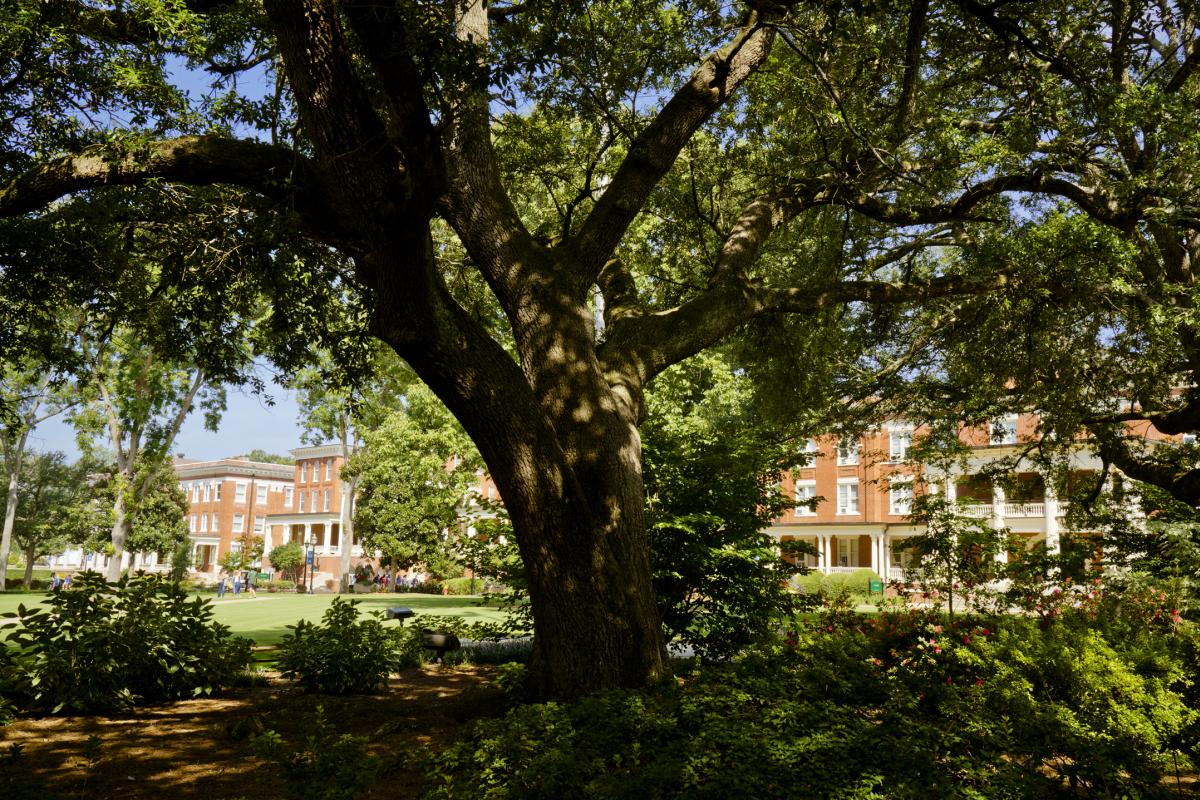 Explore Georgia College's Campus
When you are finished exploring the local boutiques, stroll through Georgia College and State University's campus with a beautiful front lawn, large oak trees, and stunning architectural designs. Founded in 1889 as the Georgia Normal & Industrial College, GCSU has a rich history that is integrated throughout its campus. Walk around 43 acres of land to learn more about the public liberal arts college of Georgia. The university also has a number of exhibits open to the public for educational purposes including Heritage Hall, Leland Gallery, and the Natural History Museum. We highly recommend the Natural History Museum, located in Herty Hall on Wilkinson Street, for anyone traveling with children. Visitors will be immersed in the Paleozoic, Mesozioc and Cenozoic Eras and examine fossils from Georgia and all around the world.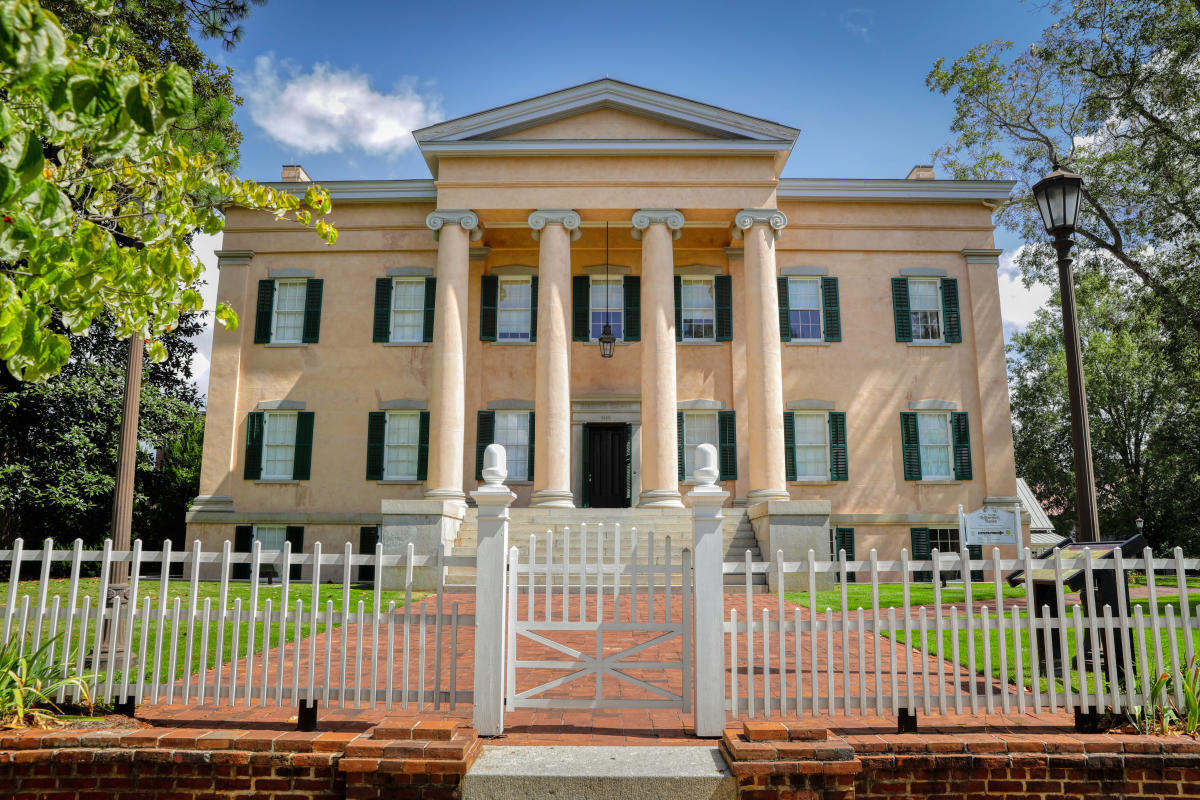 Georgia's Old Governor's Mansion Tour
Afterwards, take a tour of Georgia's Old Governor's Mansion built in 1839. It is the finest example of High Greek Revival architecture and served as the residence for Georgia's chief executives for over thirty years. The Mansion's history encompasses the antebellum, Civil War, and early Reconstruction phases of the state's history. During the Civil War, the Mansion was claimed as a "prize" in the "March to the Sea," when General William T. Sherman was headquartered in the building on November 23, 1864. Learn about Georgia's politics in the 1800s and the important meetings that were held in the mansion that helped shape history.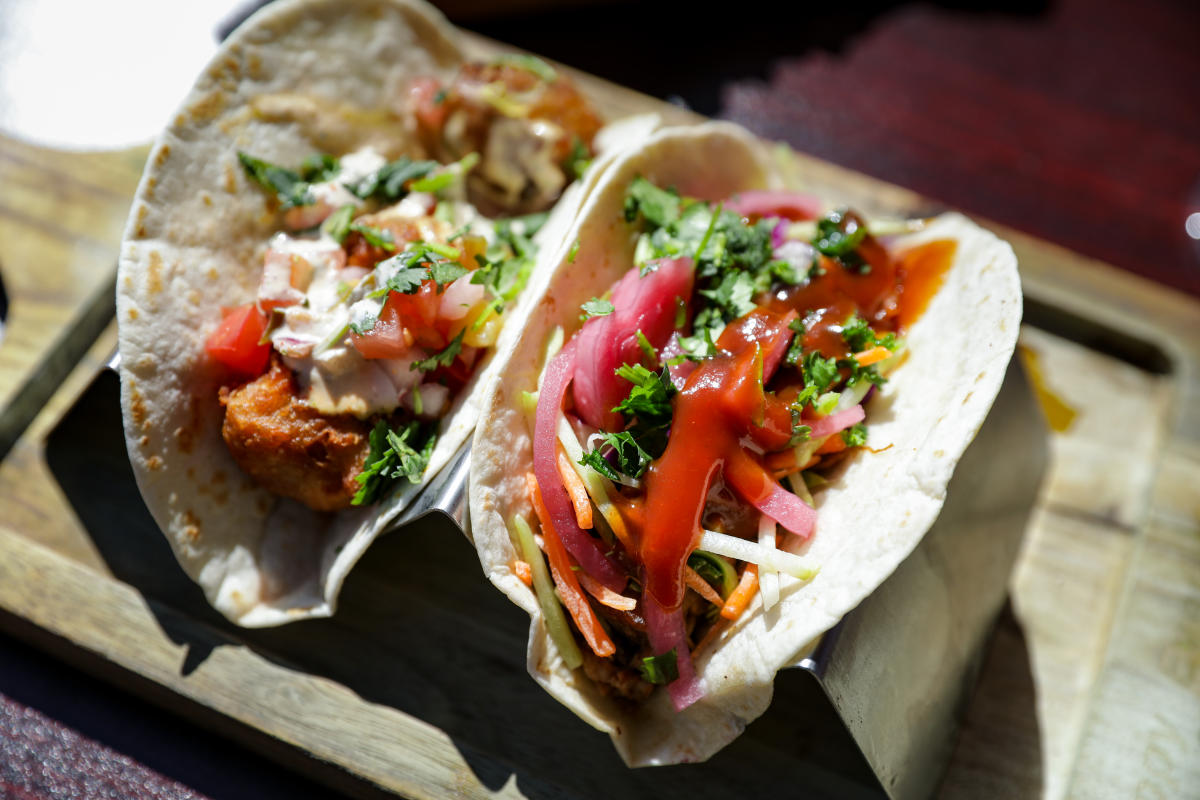 Dinner at Bollywood Tacos
Ready for dinner? Bollywood tacos is a local restaurant with an infusion of Mexican and Indian flavors. Choose from a wide selection of tacos, barritos, quesadillas and more that you will surely love. Locals rave about their Peach Country tacos with fried chicken breast, bacon, pimento cheese, and peach salsa and their Carne-Asada tacos with grilled steak, cilantro, sautéed onions and peppers, tomatoes and fresco cheese.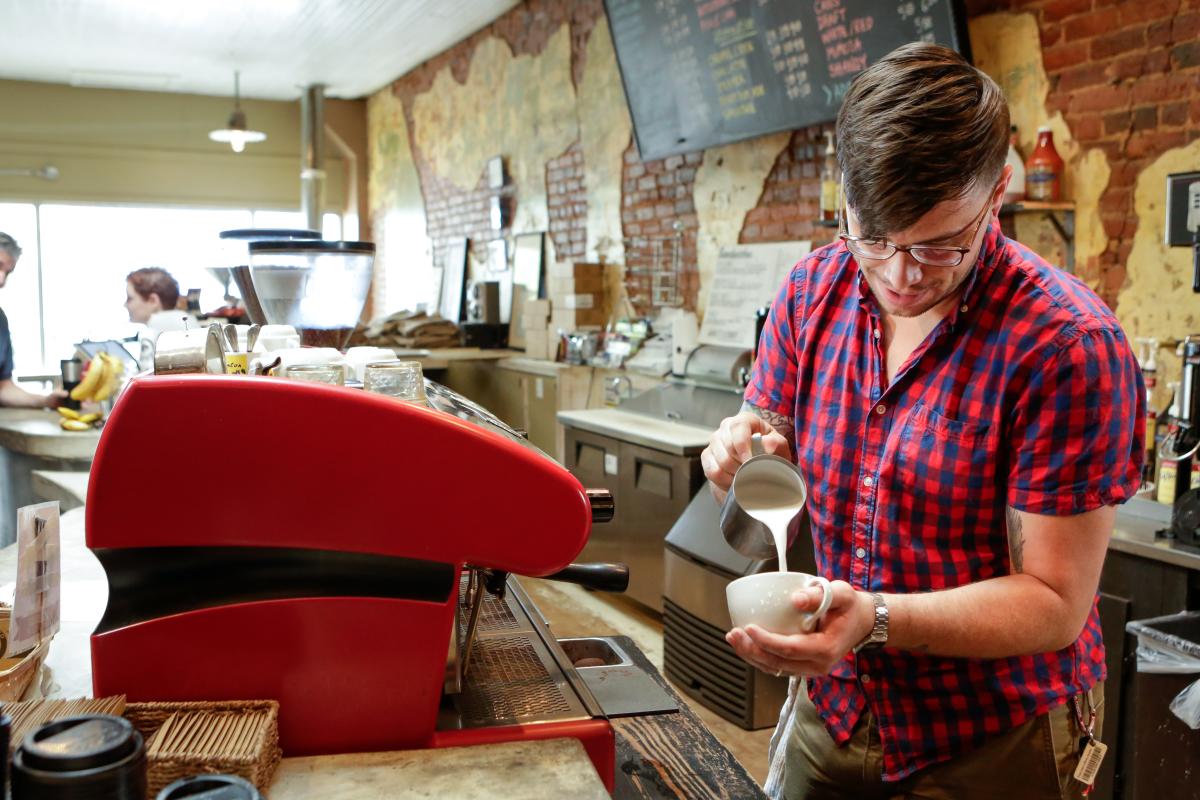 Treat yourself to Blackbird
This local coffee shop serves freshly roasted coffee, milkshakes, baked goods, smoothies, and other tasty treats. Blackbird Coffee provides plenty of cozy seating areas including couches, window seating and a back patio. Enjoy a warm pastry with a rich milkshake topped with whipped cream and a chocolate drizzle for dessert.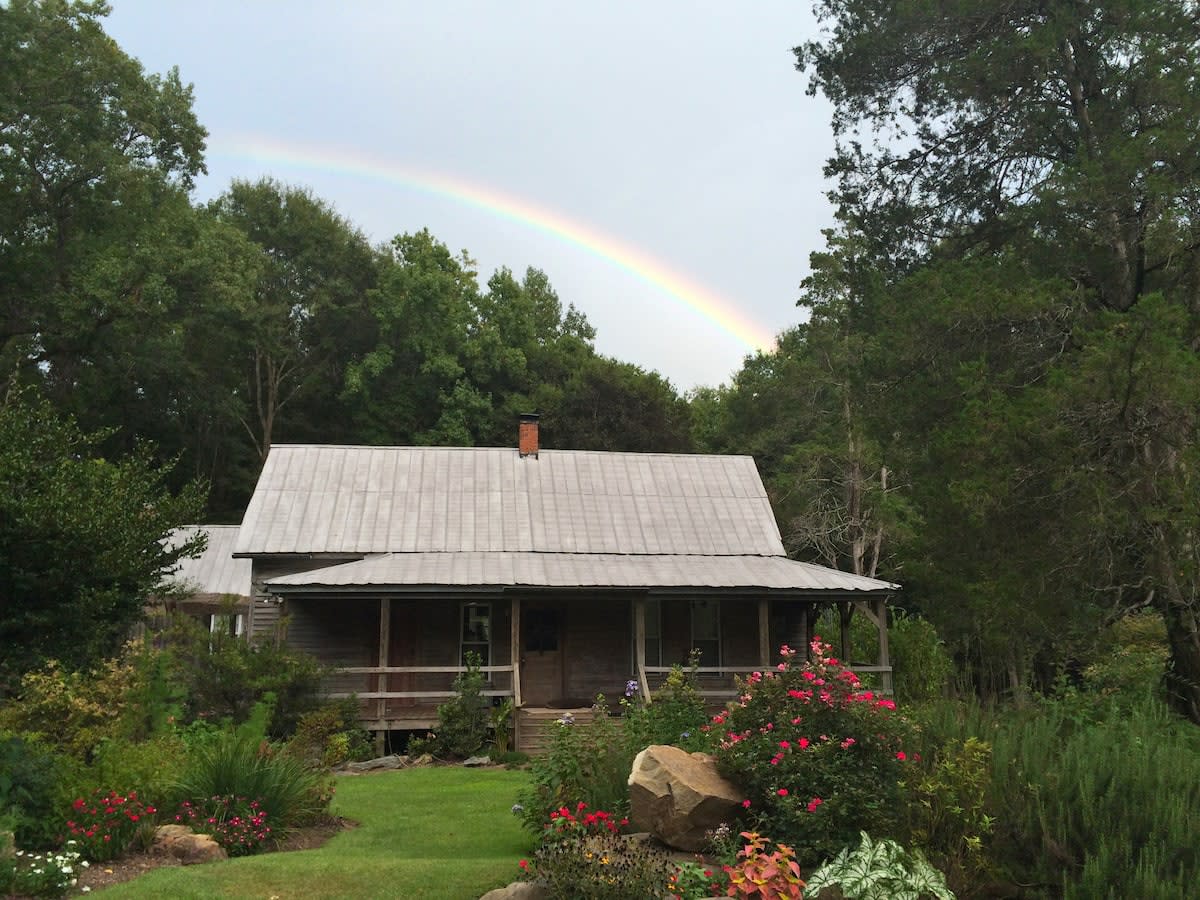 Stay the night
If you are interested in exploring more historical landmarks and fun activities in Milledgeville, we have a wonderful selection of hotels to choose from. The Hampton Inn located near the Milledgeville mall, is great for families. Some of their amenities include continental breakfast, an outdoor pool, and an exercise gym. Milledgeville also has seven historical homes you can rent for a more unique experience. The Nature's Nest is a 1837 remodeled cottage that holds two guests and is a 6-7 minute drive from downtown Milledgeville. The cottage sits on more than 100 acres with a private pond and a 2 mile rustic woodland walking trail.