If you want delectable cheesecakes, cookies, and brownies, your spot is Avanti's Sweet Treats and More! In a bustling shopping center on the north side of Milledgeville local baker, Shamada Hightower or "Avanti", takes classic sweets and adds her own personal twist to combine vibrant flavors with familiar favorites. This is not your typical bakery, the display cases are filled with funky cheesecakes, big soft cookies with unique flavors, decadent brownies, and more. 
When you enter the Avanti's shop is completely painted bright pink, almost as vibrant as the desserts Avanti's concocts in her kitchen. Cheesecake is the most popular item, and pre-cut and packaged slices fill half of the entire display. From traditional cheesecake with fruit topping to specialties like red velvet cheesecake topped with sweet potato pie (an actual pie on top), Avanti's is making cheesecakes that are unforgettable.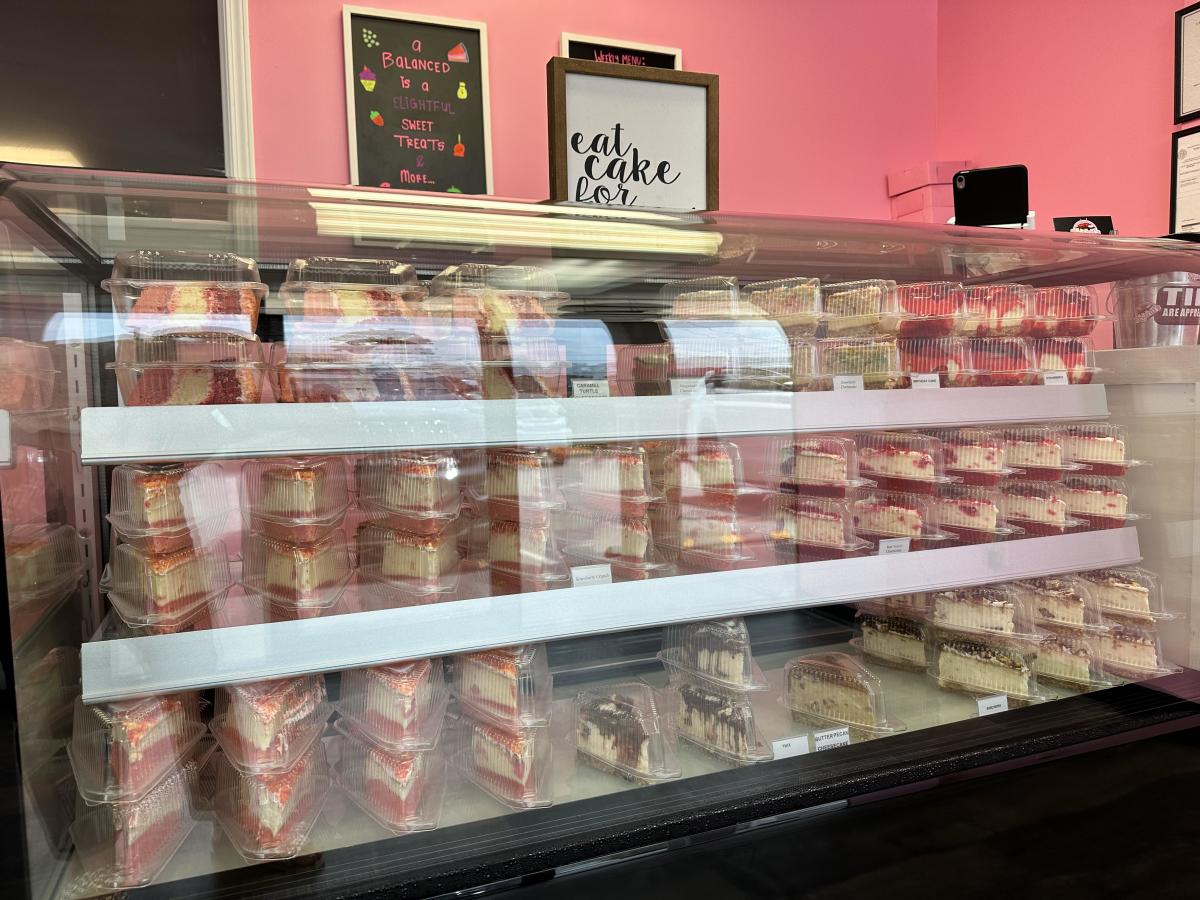 The best seller of the shop is the strawberry crunch cheesecake, with flavors from the traditional strawberry-crunch popsicle, and the tanginess of a freshly-baked cheesecake, it is something that is on the shelves every day. Another hit is the red velvet cheesecake, but Avanti took it a step further and added Oreos to that as well. Cheesecake flavors do rotate, as they are always experimenting and perfecting new flavors.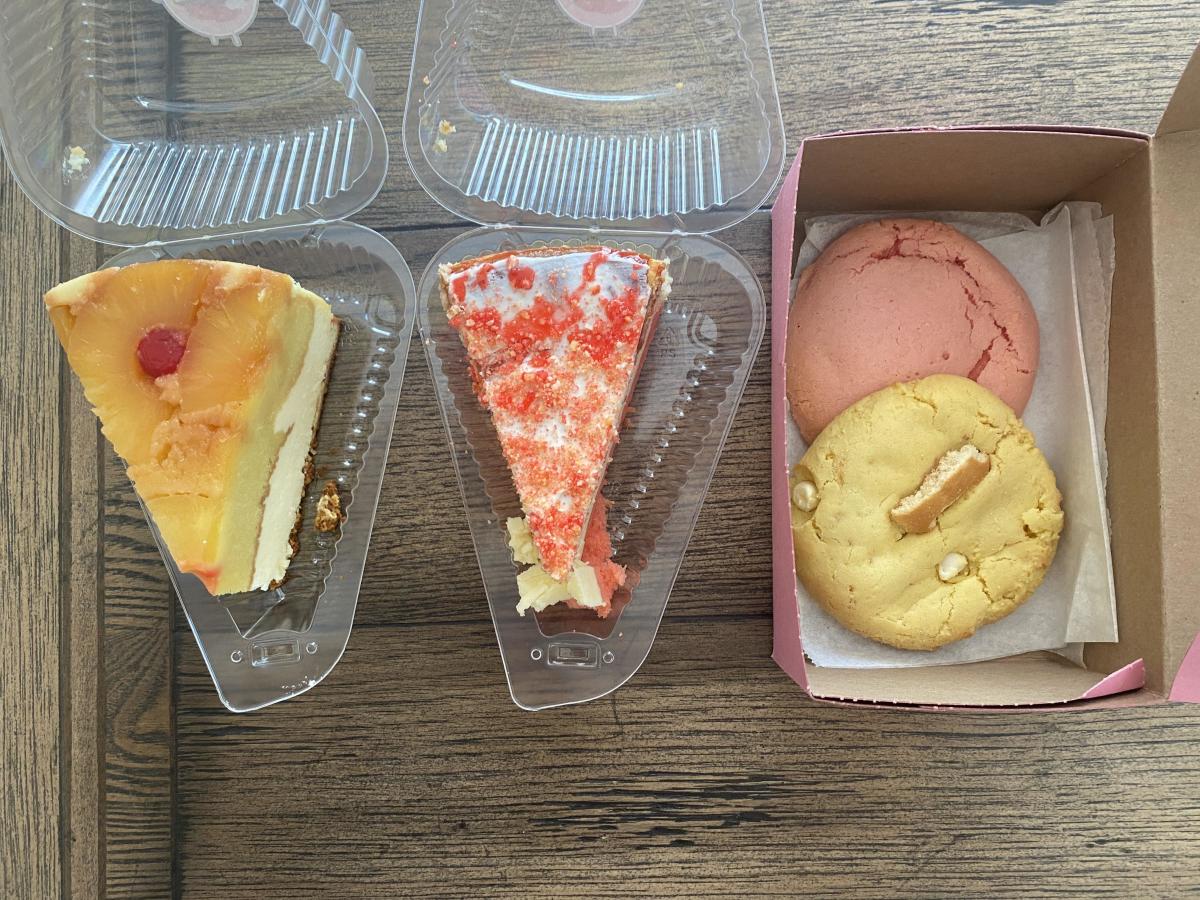 Cheesecakes are not the only thing that flies off of the shelves at Avanti's, candied fruit, specifically candied grapes, sell out quickly. Sold almost every day, grapes are dipped in a flavored hard-candy coating then rolled in crushed sour candy, and then served in a box with sour gummy candy. The flavors do change with every batch, you may be able to try grape, cherry, or something special that Avanti's comes up with. 
Other baked goods include large gooey cookies in unique flavors like banana pudding, strawberry, and traditional ones like chocolate chip and snickerdoodle. Brownies are also as rich as the other menu items and come in the traditional fudge flavor or with chocolate drizzle and nuts added. 
While sweets are the main attraction, Avanti's even has you covered for lunch. They serve a chicken salad plate with a large scoop of chicken salad with crackers and fruit. On select days they also have salads loaded with fresh toppings and even charcuterie boxes filled with meats and cheeses.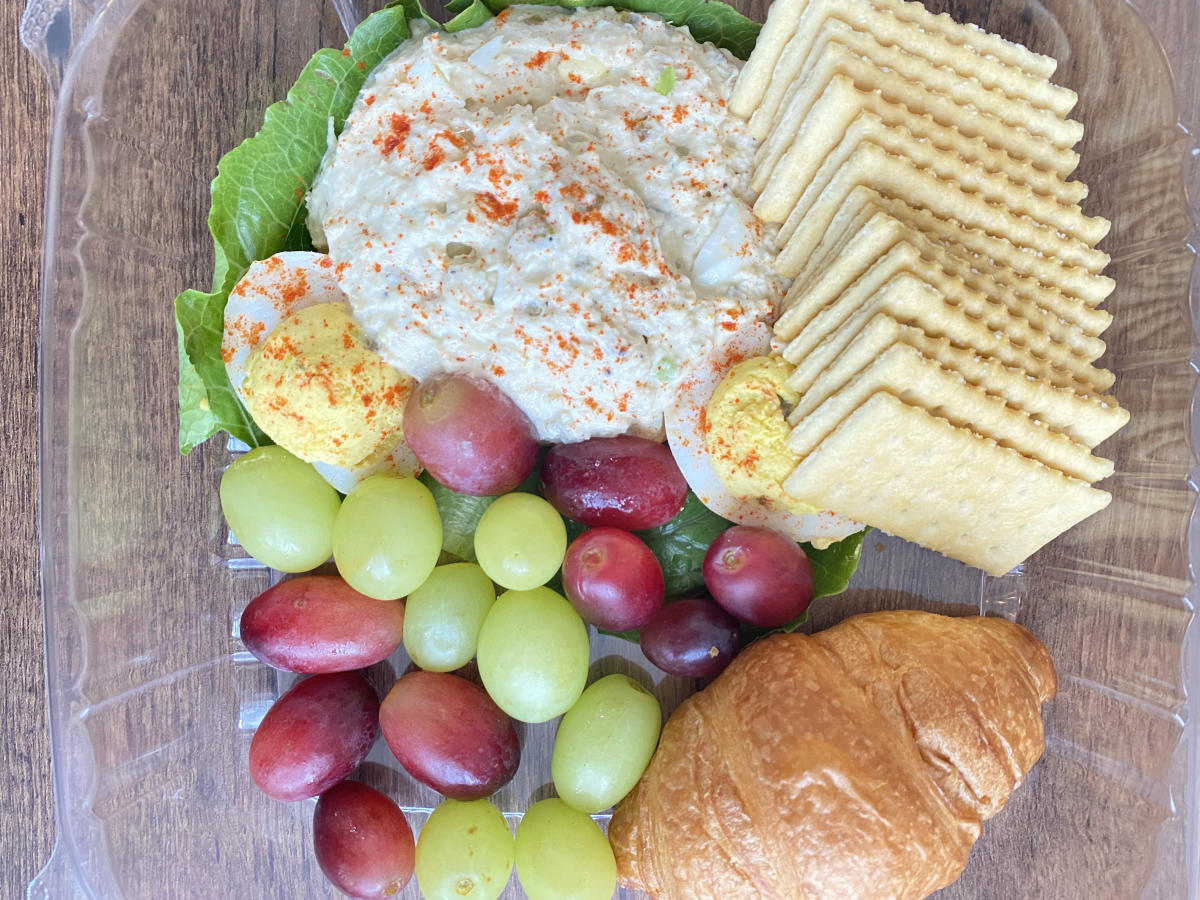 The mastermind behind all the baked goods, Shamada Hightower or "Avanti", has baked cheesecakes, specialty cakes, and personalized cookies out of her home for the last 10 years. During this time without a storefront, she was able to perfect her recipes and gain a supportive customer base. The current Avanti's location opened in March of 2023, and her customer base has continued to grow and support her business. 
Customers are always able to try something new with the changing menu. 
Avanti's is located at 2601 North Columbia St, Suite F, and open regularly 11:30AM - 7PM Tuesday - Friday, 11:30AM - 5PM on Saturdays. Avanti's is open for breakfast on select mornings, check out their Facebook for the most up to date hours.