Whether you are an experienced hiker, lover of nature, or a casual walker, you will find many places to explore, walk, bike, hike, and even canoe and kayak around our charming town. Located in Central Georgia, Milledgeville's warm temperatures and beautiful scenery allows for many outdoor activities. Here are some of our favorite outdoor adventures: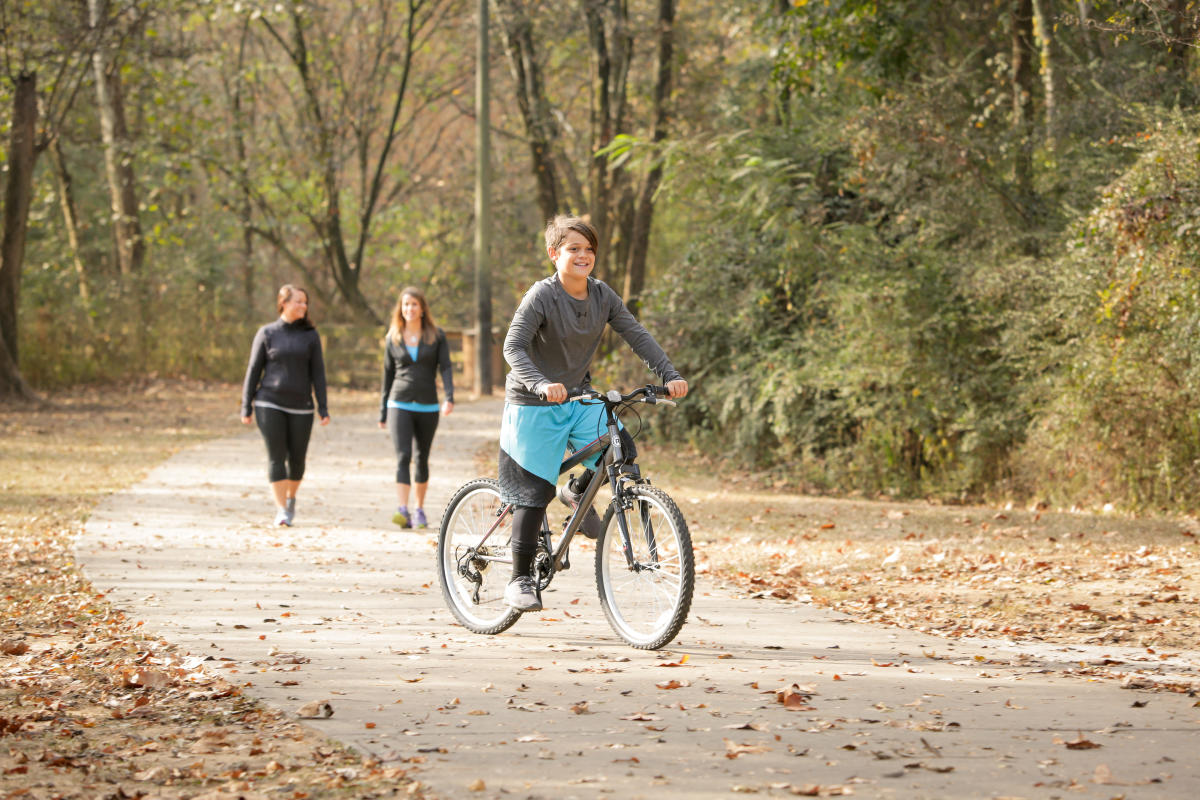 Bring the family to the Greenway
The Oconee River Greenway offers multiple individual fishing stations and a boat ramp as well as multi-use trails, a dog park, and stage for events. The Greenway's shaded trails are perfect for walking, jogging, biking, and enjoying the beauty and sounds of the Oconee River. After working up a sweat, take a splash and kayak along the peaceful river surrounded by natural vistas, trees and wildlife. Don't own a kayak? No worries, rent one from the Oconee Outfitters, Krazy Dave's or Mak's Yak Kayak and spend the day immersed in the breathtaking sceneries.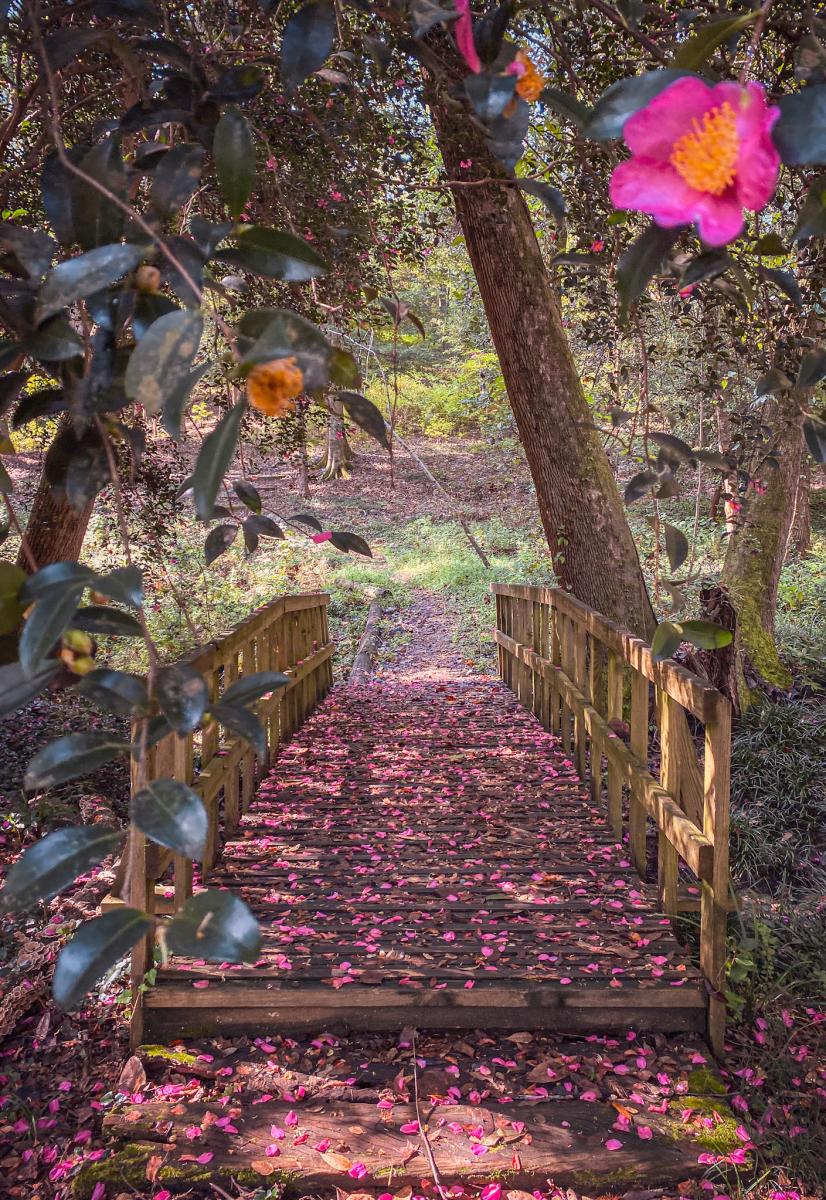 Smell the Flowers at Lockerly Arboretum
Step foot into this beautiful paradise with rows of blossoming flowers, a pond, and self-guided walking trails. Explore Lockerly Arboretum's 50 acres of land at your own pace and admire the different flowering shrubs such as camellias and azaleas, and a variety of trees including oaks, magnolias and a 301 year old section of a bald cypress, as well as perennials and annuals. Visitors can walk the trails, bring a picnic lunch to enjoy at the tables near the pond, or observe the different wildlife.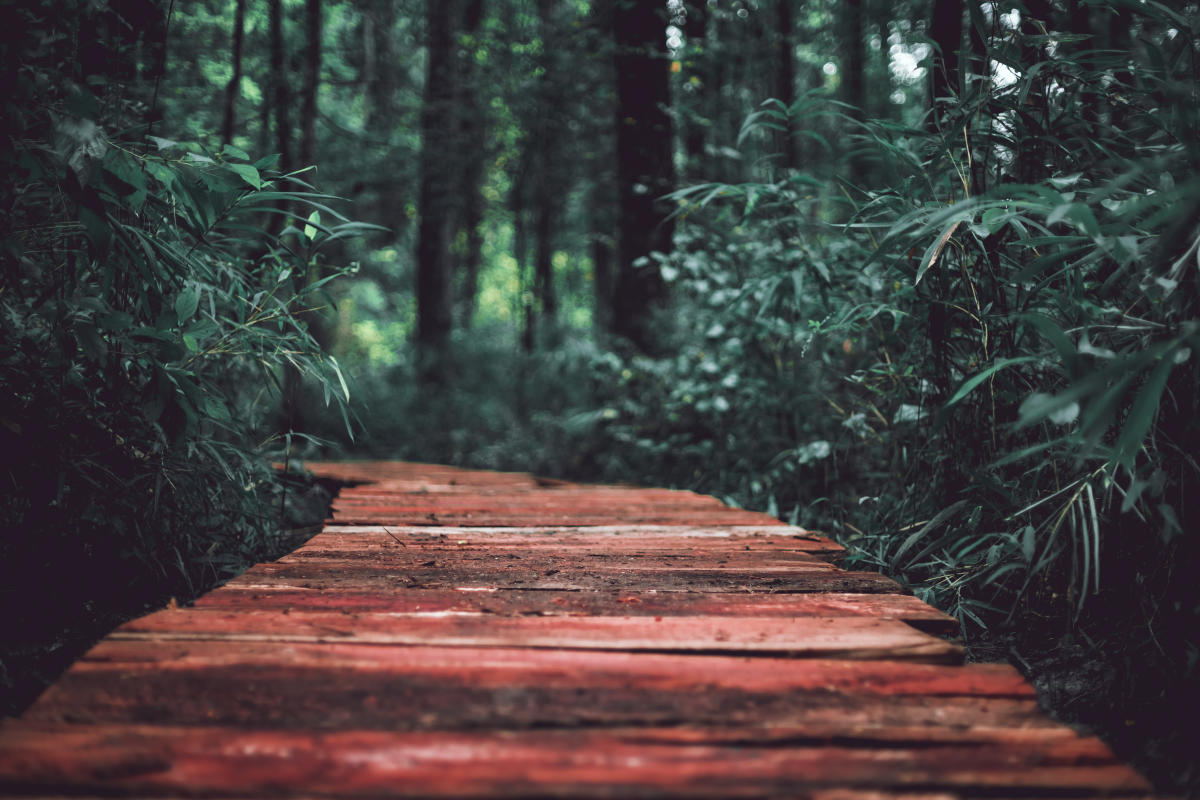 Roam Through Bartram Forest
Located just a few miles outside of Milledgeville, Bartram Forest offers outdoor enthusiasts three looping trails through pines, meadows, across a creek and alongside a pond. The three marked routes range from beginner trails to more changing tracks. All trails are perfect for walking, jogging and biking. Bartram allows visitors not only to explore on trails, but a pavilion and education kiosks allow for places to relax and take in the scenery, bird-watching, natural wildlife and wetlands. If you are interested in biking, rentals are available at the Oconee Outfitters. 
Up for a challenge? Just down the road from Bartram Forest, Selma Erwin Nature Preserve offers a singletrack trail that will keep you on the edge of your mountain bike seat for the whole 6.5 miles, about 1000' of climbing. Hiking the trail will allow you to appreciate the beauty of several bridged creek crossings, rolling hills, and a few steep climbs through hardwoods, spring and fall flowers and beautiful streams.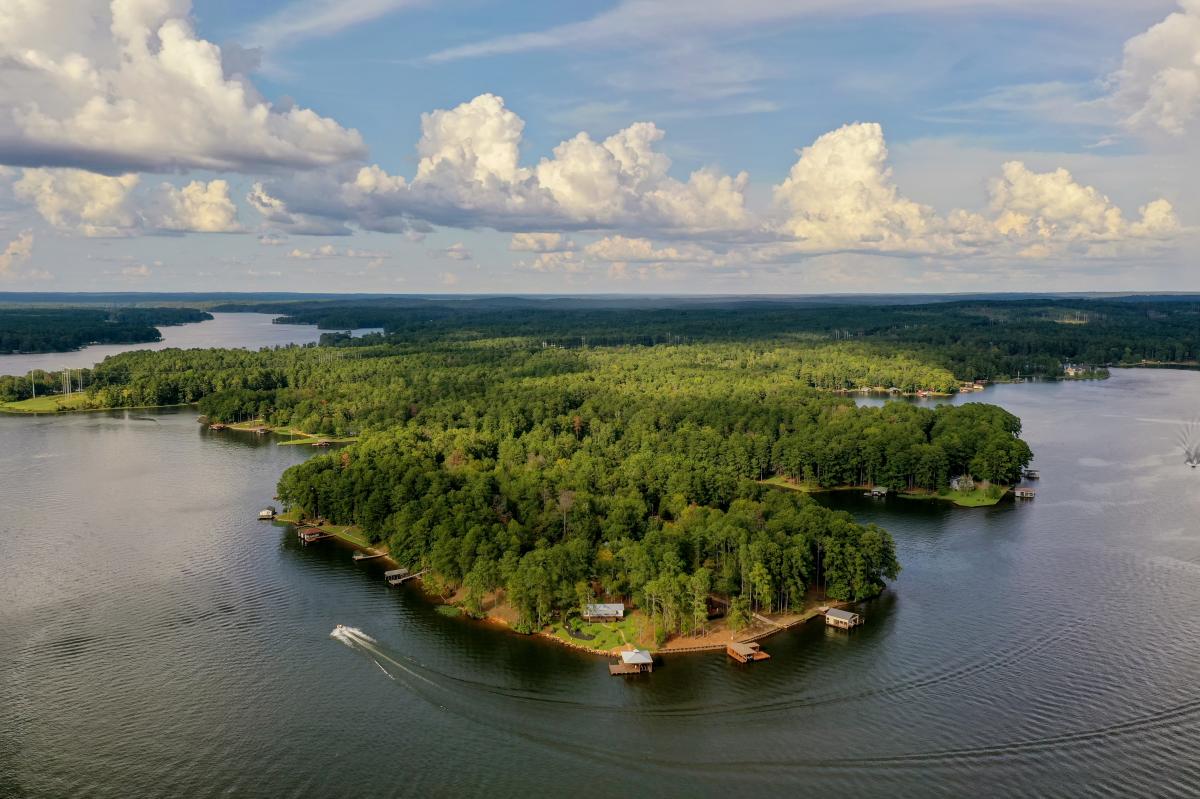 Sail Lake Sinclair 
Spend the day traveling over 15,300 acres of winding coves and several vast stretches of open water. Lake Sinclair offers easy access to fishing, tournaments, swimming, boating, camping, and has several marinas for the convenience of visitors. If you don't have a boat, no problem, many area marinas rent them by the half or full day. For boat rentals and fishing guides try Sinclair Marina. Boats and jet skis are available from Twin Lakes Jet Ski as well as Jere Shai Lakeside.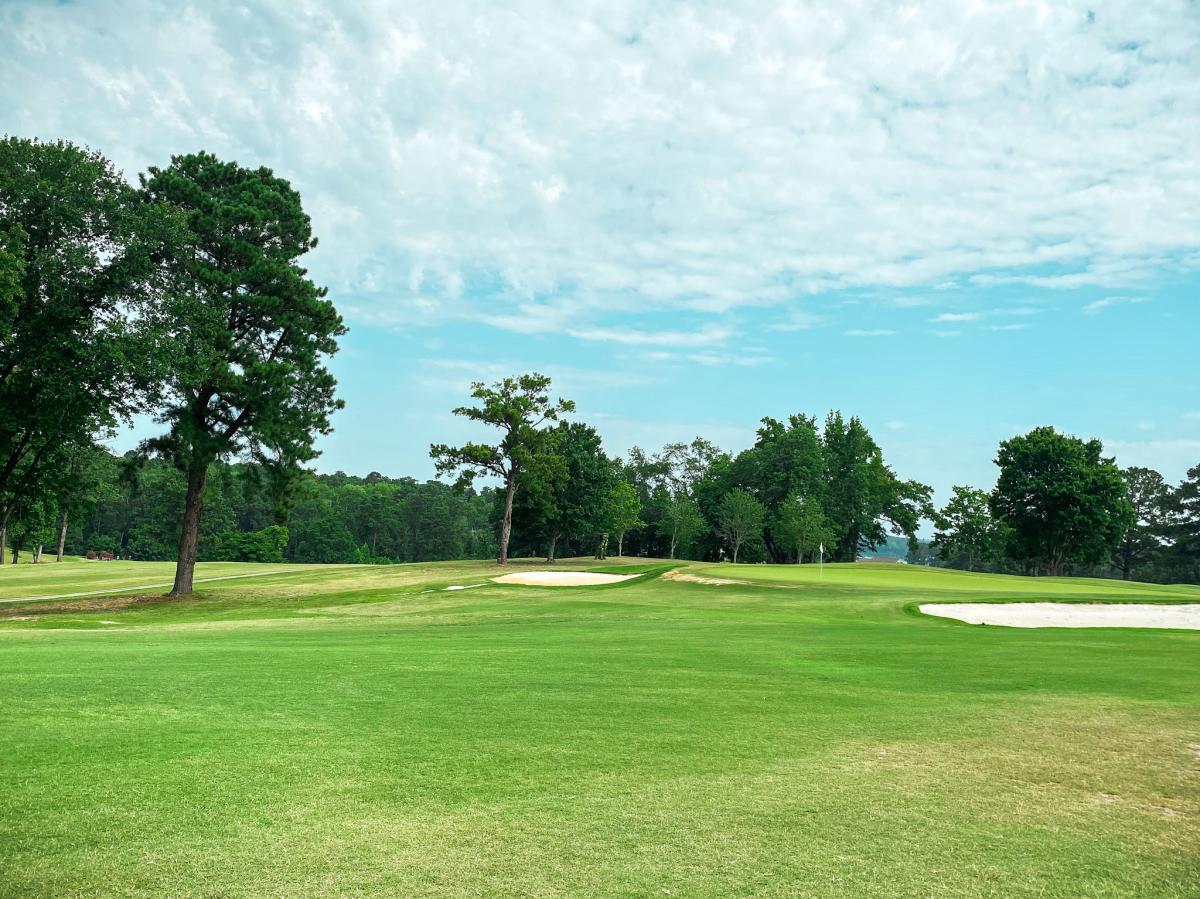 Play a Round of Golf
Enjoy a nice afternoon of golf with family or friends. The Little Fishing Creek Golf Course has an 18 hole course with a driving range and a practice putting/chipping green. The course offers a challenging layout with several blind shots and scenic views. If you are interested in a more exclusive experience, The Club at Lake Sinclair is situated on Lake Sinclair and offers an 18 hole course featuring 3 sets of tees for different skill levels.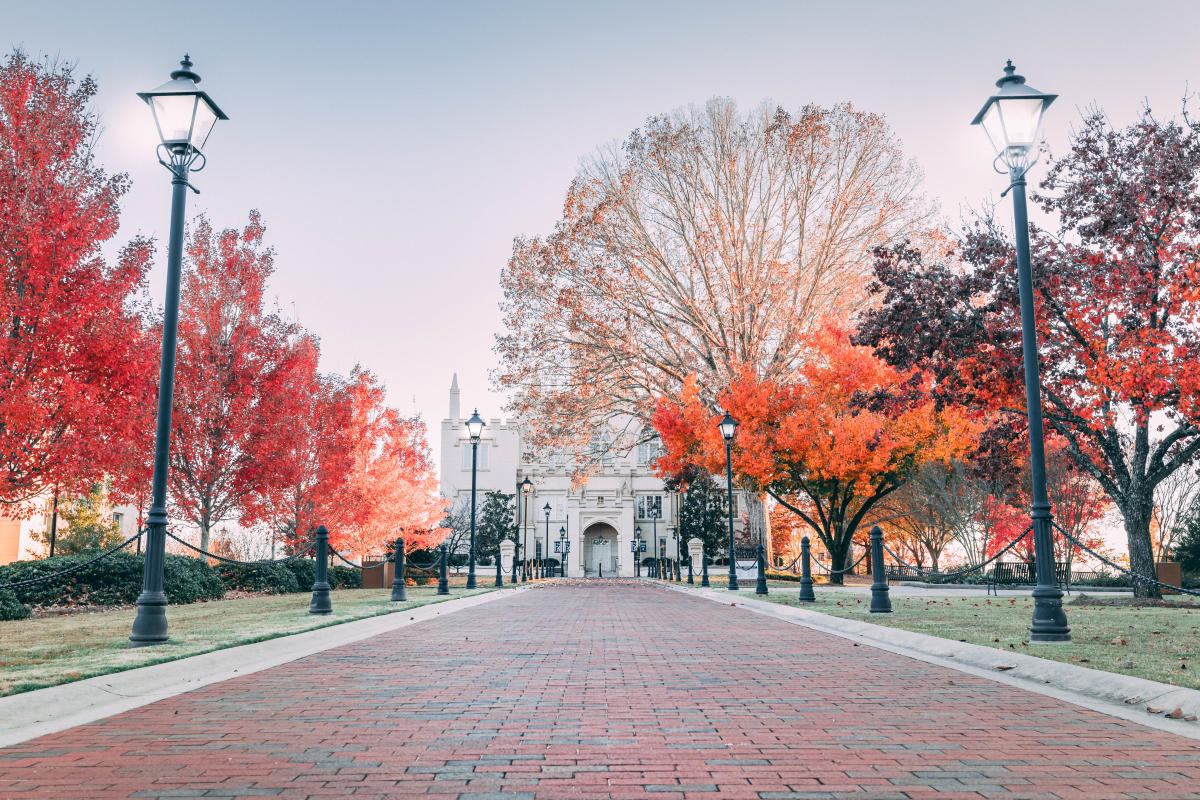 Explore the Downtown District
Learn about the fascinating history of Milledgeville's downtown district by taking a free self-guided Historic Walking Tour. Founded in 1803, the town was originally designed as the capital of Georgia and held that title for more than 60 years. The highest point was reserved for the Old State Capitol Building, the first public building designed in the Gothic Revival style. With its castle-like appearance you won't miss it as you walk down the beautiful streets of Milledgeville and learn about architectural features dating back to the 1800s. 
Stroll through Georgia College and State University's campus with a beautiful front lawn, large oak trees, and stunning architectural designs. Founded in 1889 as the Georgia Normal & Industrial College, GCSU has a rich history that is integrated throughout its campus. Walk around 43 acres of land to learn more about the public liberal arts college of Georgia.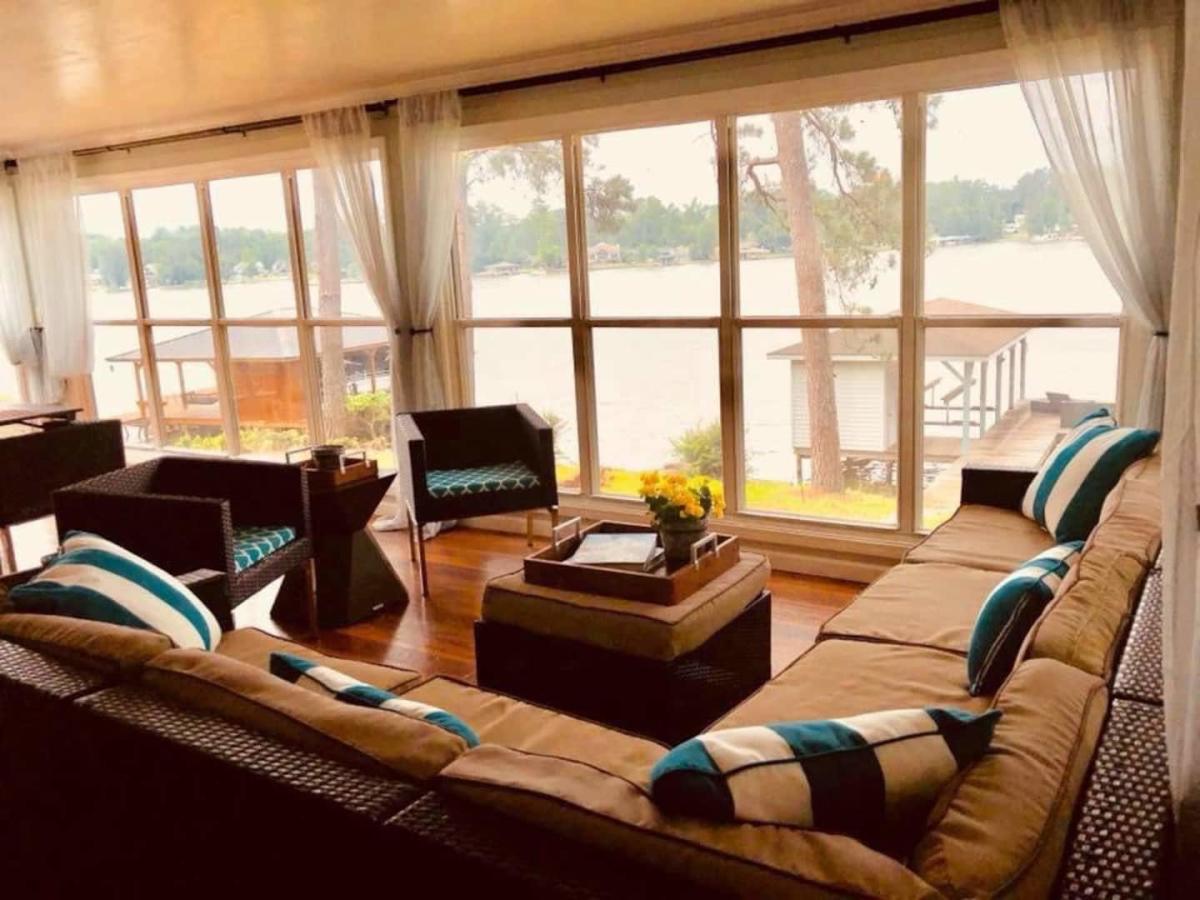 Stay the Night
Milledgeville offers a variety of vacation rentals, hotels, and campgrounds to fit your needs. If you enjoy being immersed in the outdoors, the Scenic Mountain and Little River Park allow for RV parks and Tent campgrounds.
For a relaxing weekend getaway with friends or family, rent a lake house and spend your days on the open water. We highly recommend the newly renovated Modern-Rustic Lake Retreat Get-Away for a luxury stay, with a fireplace, open porch, dock and beach/lake access, and more.