How cool is Milledgeville? Cool enough to be on Budget Travel's "Top 10 Coolest Small Towns in America"! The travel website has released its annual list of Top 10 Coolest Small Towns in America, and Milledgeville proudly sits at #5. Milledgeville is a great place to experience history, get in touch with natural, or indulge in some delicious treats. Now, let's take a look at the top things YOU can experience in Milledgeville that will show you just how cool it is to be in Milly.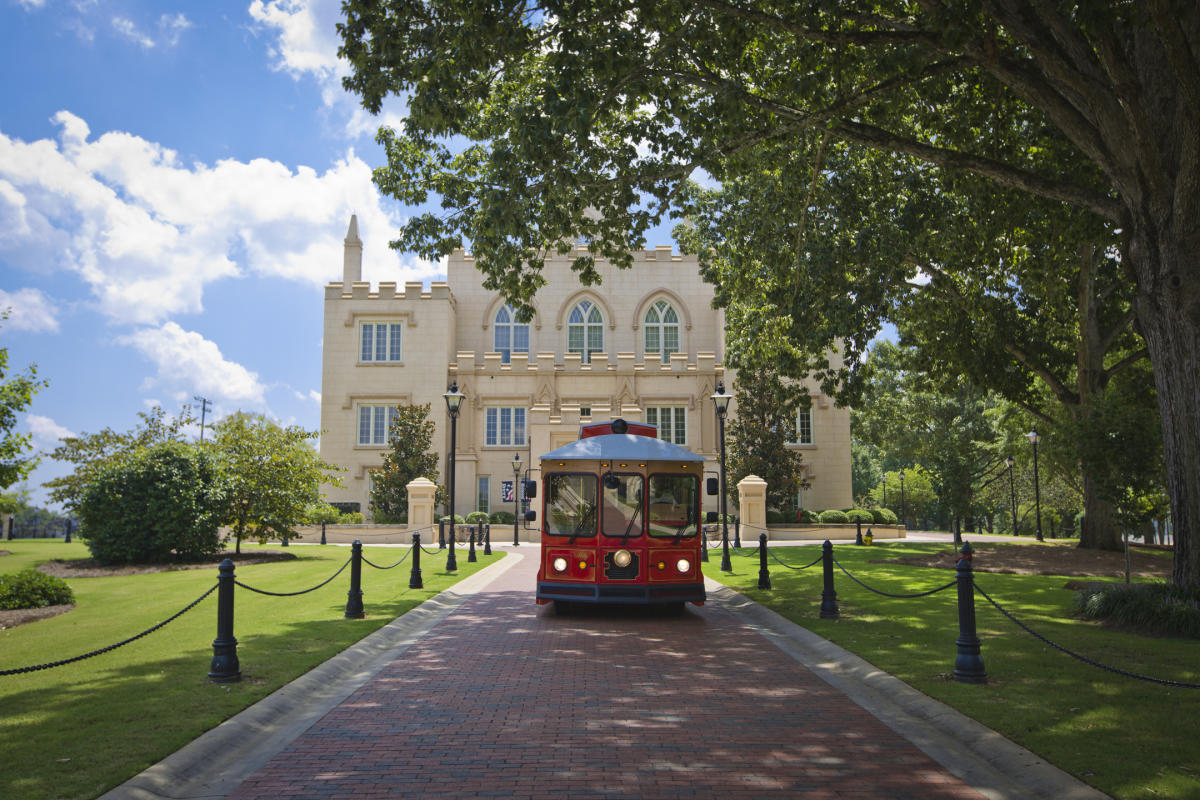 1. History 
Milledgeville is a city where the past and the present meet seamlessly. Once the state capitol of Georgia, Milledgeville abounds in pre-Civil War history, architecture and monuments. Here, you can experience everything from the c. 1839 Executive Mansion, Georgia's Old Governor's Mansion, to Andalusia Farm, the home of iconic southern author Flannery O'Connor. Take a self-guided tour of our historic homes or hop aboard the daily Trolley Tour to get a first-hand look at the town's most treasured sites. For a more somber experience, ride through the campus of Central State Hospital and marvel at what was once the world's largest institution for treatment of mental illnesses.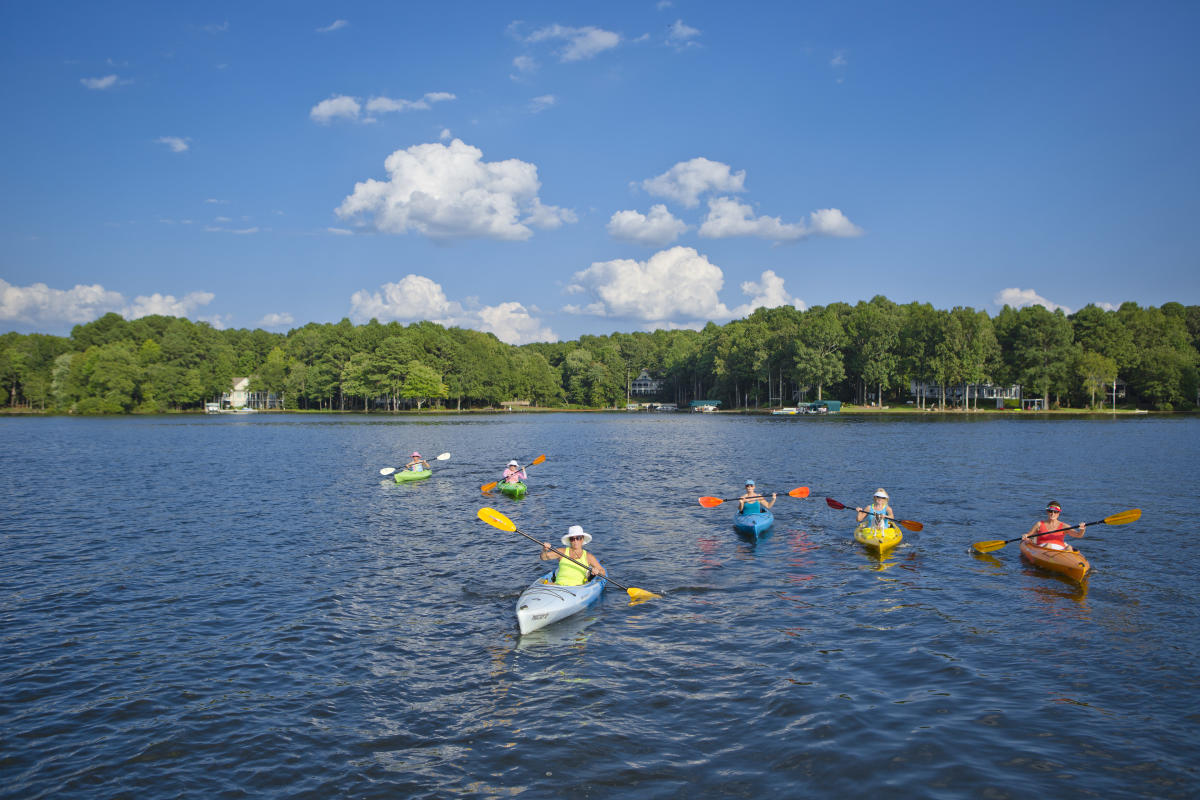 2. Natural Beauty
Milledgeville is the perfect place to get your nature fix with plenty of rivers, lakes, and nature trails for you to enjoy. Take a walk among the trees along the Oconee River at the Greenway or enjoy a scenic boat ride on the waves of Lake Sinclair. Lockerly Arboretum is a great place for a stroll, with beautiful flowers and Rose Hill, a stunning Antebellum home, serving as your background. Whether you're a fan of leisurely walking or like a little more adrenaline with your outings, Milledgeville is the place to be!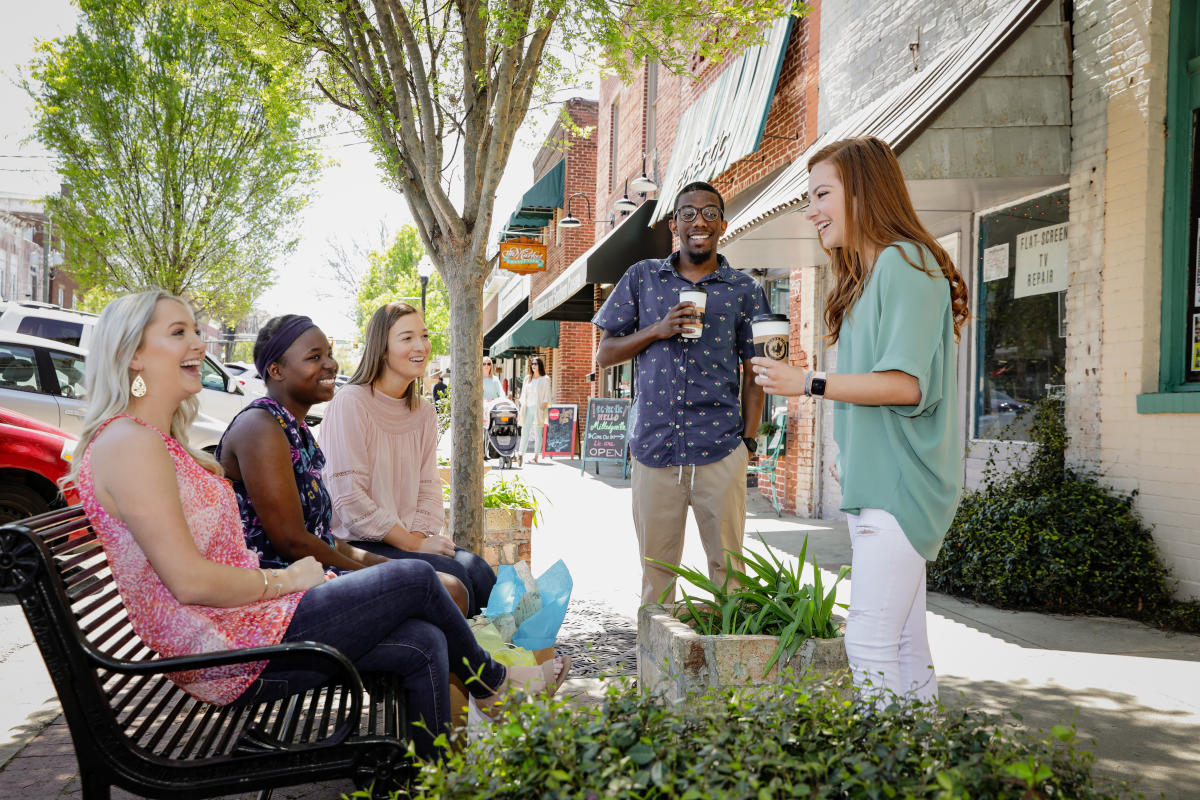 3. Downtown
Downtown Milledgeville is one of the most popular hang-out spots in the area and it's easy to see why. With southern boutiques, iconic antiques and delicious restaurants galore, it's a wonderful place to spend an afternoon. Pop into Blackbird Coffee for a locally roasted coffee or visit the staple establishment The Brick to satisfy your brick-oven pizza fix. If you have a sweet tooth, be sure to get a famous Smiley Face cookie from Ryal's Bakery (they're delicious!). No matter where you go in downtown, you're bound to find a treasure or two.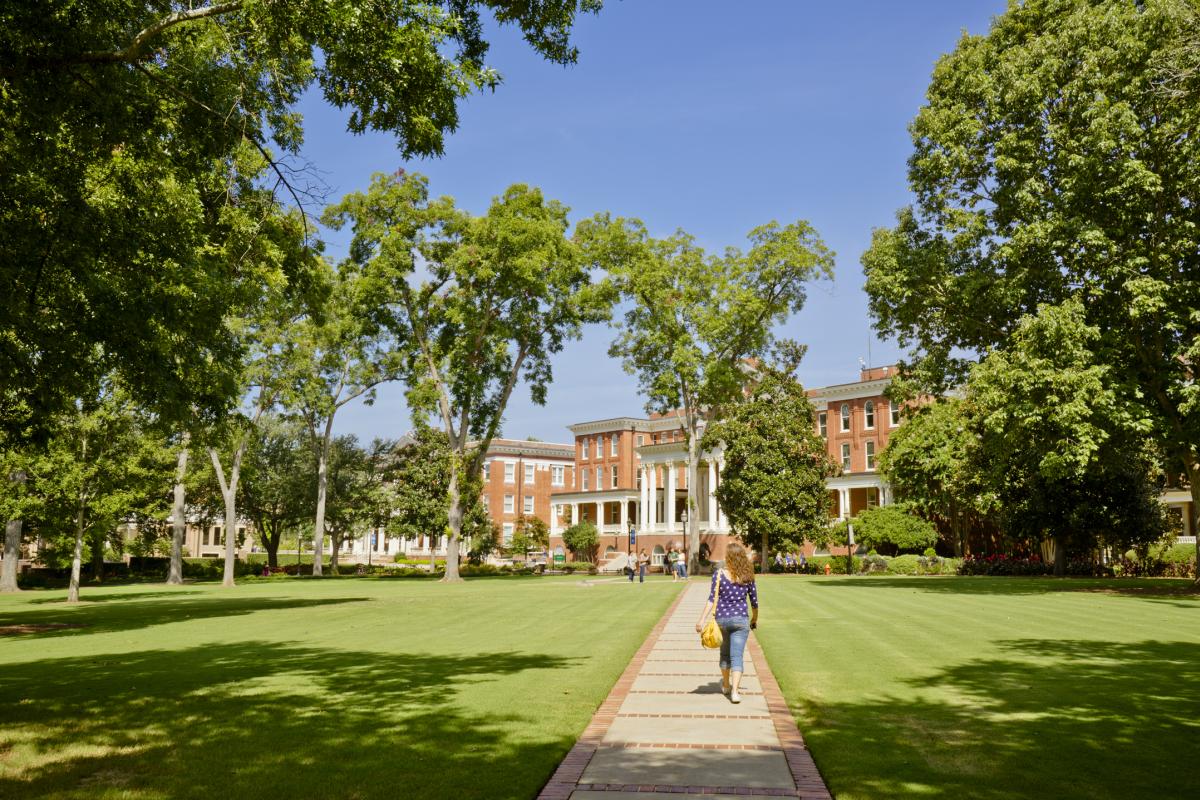 4. College Life
You can't talk about Milledgeville without mentioning our vibrant college communities! Our downtown is home to two great college programs, Georgia Military College and Georgia College and State University. Visit these campuses to revel in the beautiful architecture and even experience art and music from time to time! These two institutions have led to the creation of one of the best college towns in Georgia, and it's obvious why so many people who come to Milledgeville for their education never want to leave.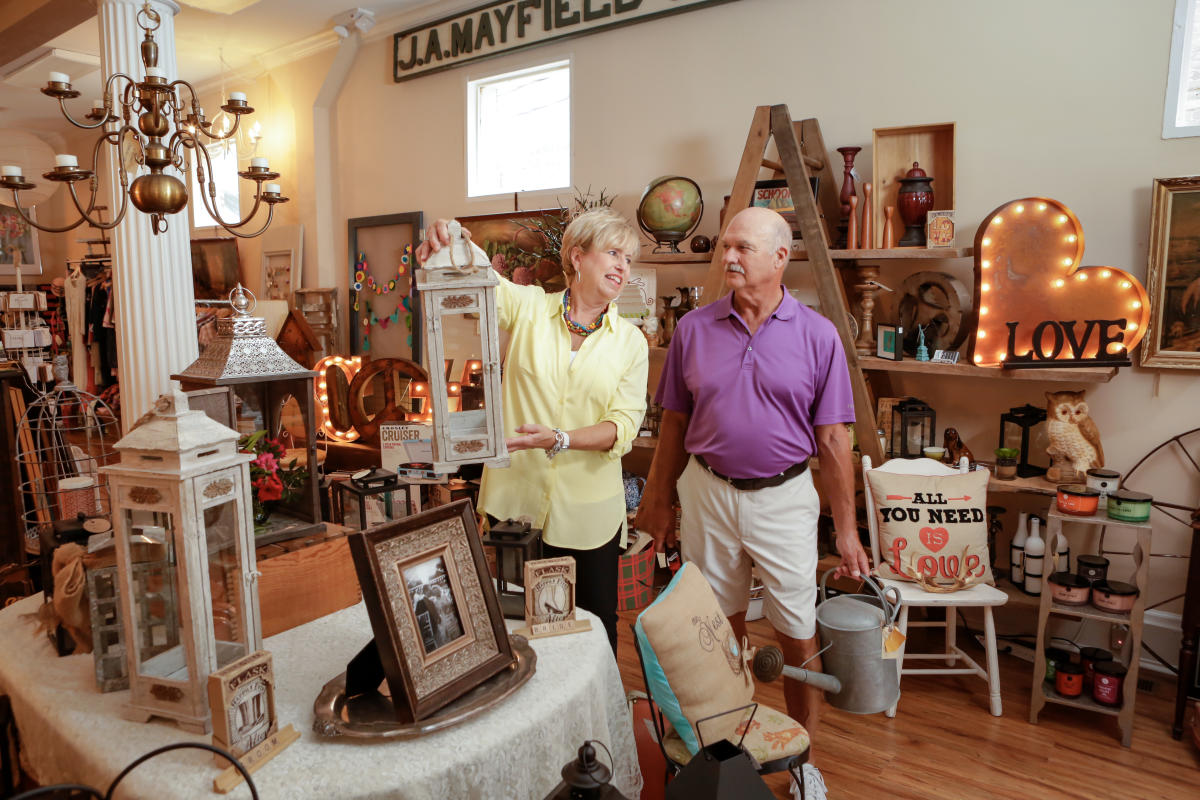 5. Locals Know Best
We always have a warm and friendly welcome waiting for you in Milledgeville. From life-long residents to college kids turned locals, Milledgeville provides a diverse culture that's inspired a passionate love for our community. Looking to learn more about our Milledgeville makers and grab an authentic souvenir? Pop over to Market Collective where owner Donna Collins can share the stories of local and regional artists that have contributed the bulk of hand-crafted merchandise to her shop. Are you an outdoor enthusiast? Make time to meet Adam Heagey, co-owner of Oconee Outfitters, for a bike or kayak rental, tips on the best biking trails or just a friendly welcome from his most popular staff member, his sweet dog Alice. Our people and their passion are guaranteed to make your time in Milledgeville memorable.
With so much to see and do, Milledgeville is one of the coolest small towns in the Nation. Anyone can have a great time here experiencing the past and the present of Antebellum South. Whether you're a college student, a resident of the town, or here for the weekend, you're guaranteed to have a cool time in Milledgeville.