Locally owned businesses are a vital piece of our community's economic make-up. They generate growth and bring fresh ideas into our town while also creating special and unique spots that mark the passing of each generation. In Milledgeville, our friends and neighbors come together to create spaces that make our community a unique place to visit and enjoy the rich bounty of entrepreneurship. In this round-up, we invite you to explore our recommendations on some of Milledgeville's most loved Black-owned food destinations.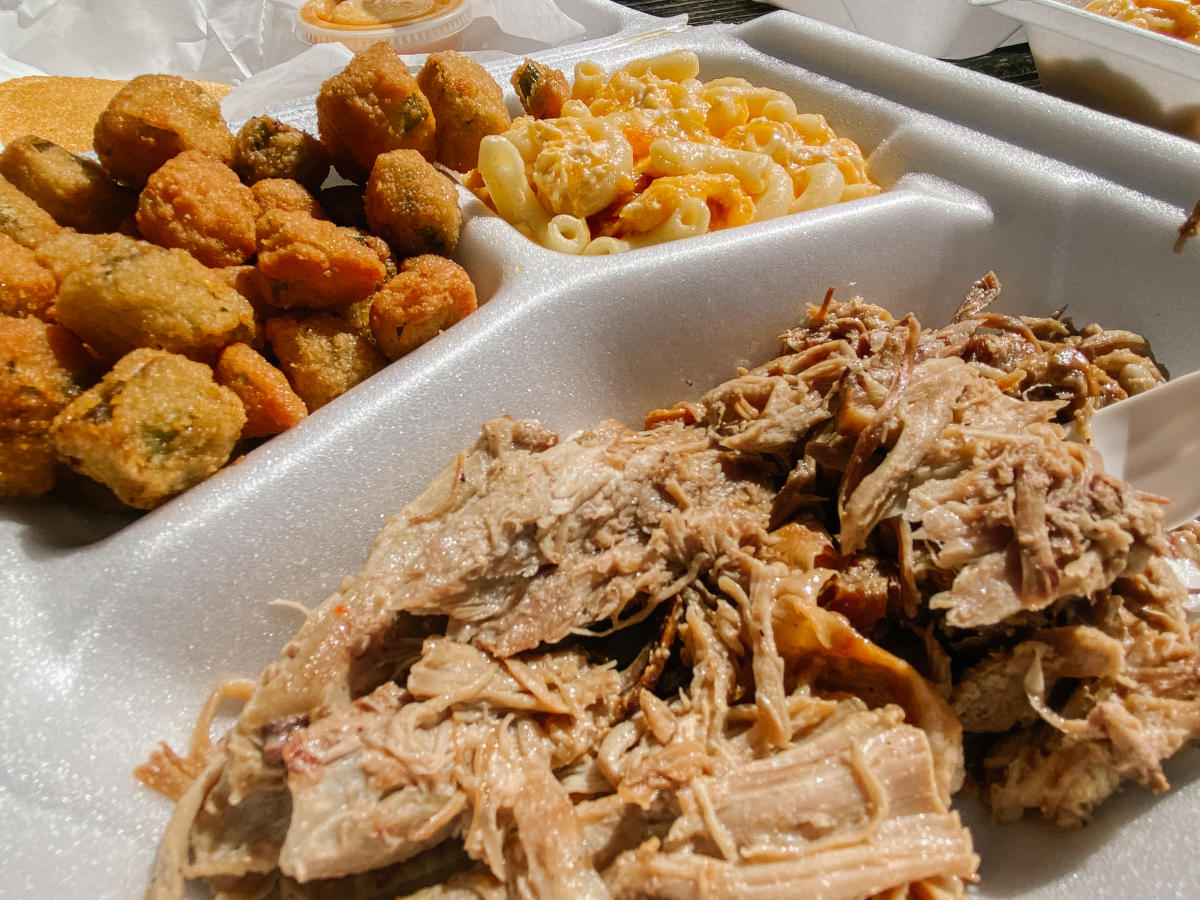 Ms. Stella's 
Owner Lucious Trawick brings classic southern comfort foods to life at Ms. Stella's - a restaurant named in honor of his grandmother, a neighborhood icon. The country cooking fare rotates daily and includes delicious favorites like smothered pork chops, fried chicken, sweet potato dumplings and cube steak. Menu items are a collection of recipes shared from family and friends and food items sell out fast because it's just plain good!
Discover where you can check out Ms. Stella's southern comfort classics here.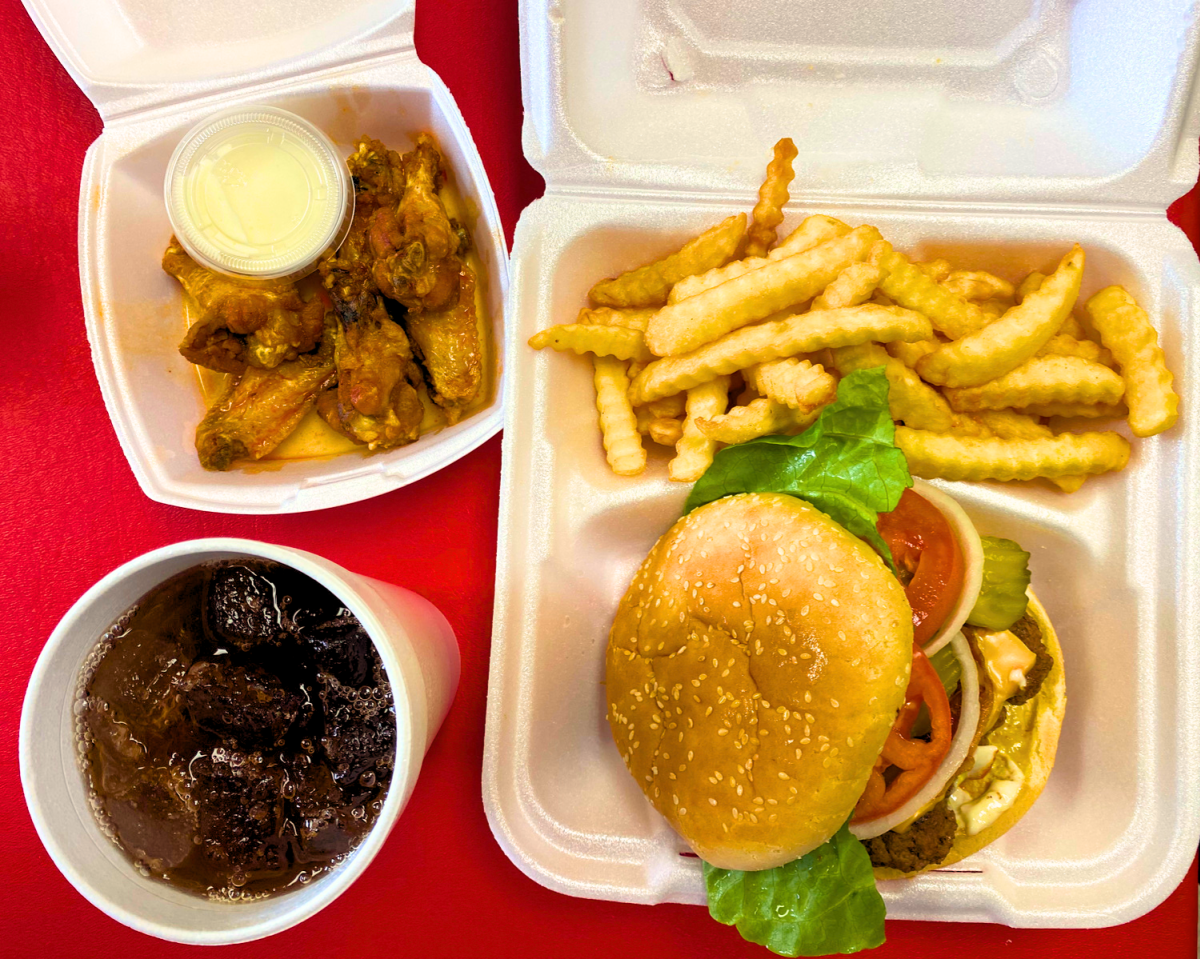 AJ's Hot Wings and More
AJ's Hot Wings and More has the well-deserved reputation of being the go-to spot for wings, burgers, chicken fingers, Philly cheesesteaks, and much more since opening in Milledgeville in 2009. Entrepreneur Antoine Wiley opened the restaurant after seeing his sister's success in the food industry. He currently owns three locations of AJ's, two of which are in Milledgeville. 
With a large dine-in location on the northside off of North Columbia, and a to-go location on the southside by Georgia Military College, AJ's is a favorite for locals, college students, and visitors alike. We recommend trying their fresh ground beef burger or their wings dipped in any one of their amazing sauces.
Indulge yourself on both burgers and wings while dining in at their northside location or grab some to take home at the southside hotspot.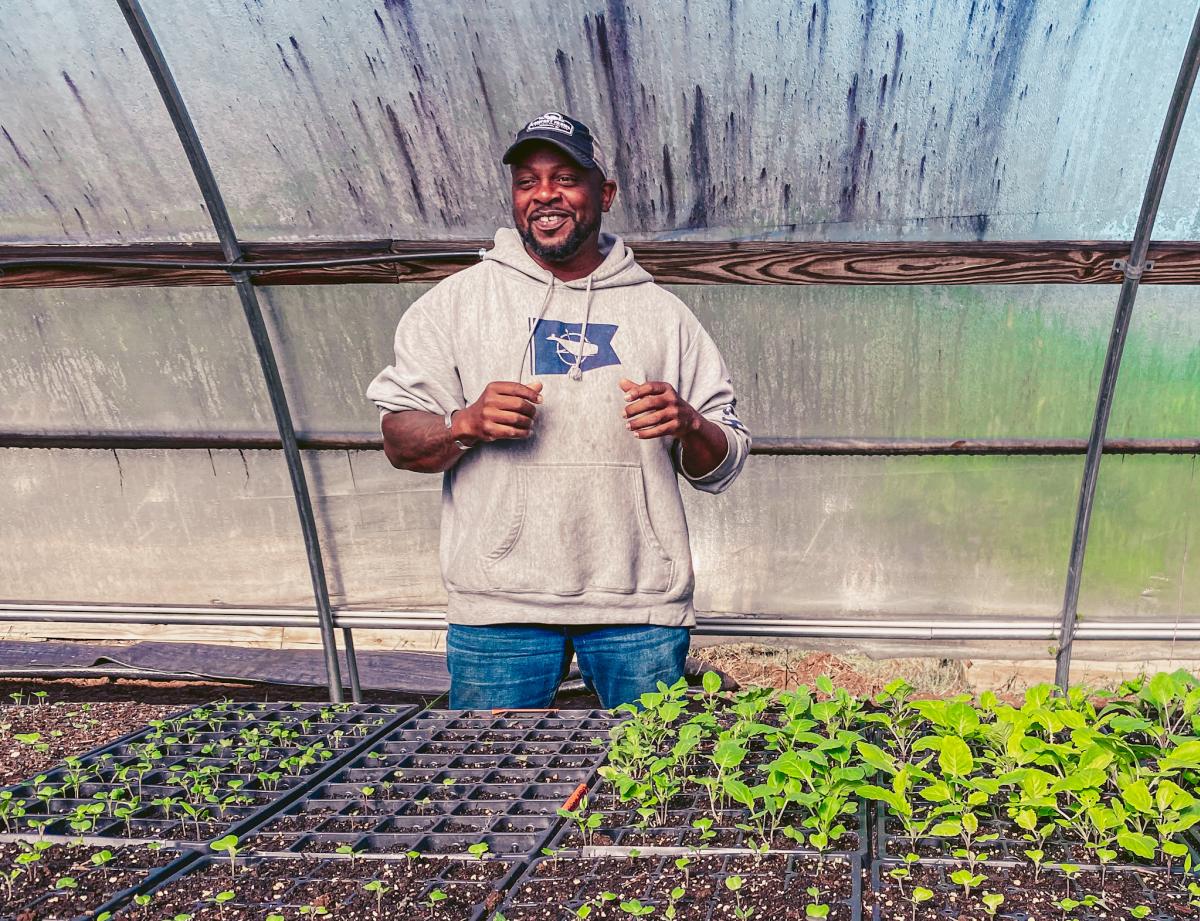 Comfort Farms
Former US Army Ranger and Founder, Jon Jackson, created Comfort Farms as the nation's first Acute Veterans Crisis Agriculture Center named in honor of friend and Army Ranger Captain Kyle A. Comfort, (KIA, May 8, 2010). Today, the 20 acre farm acts as a place of healing for war veterans as Jackson works alongside them to aid in PTSD recovery and fostering hands-on education for a career in sustainable food production.  As an increasingly popular food source for many of the South's trendiest restaurants, Comfort Farms is most accessible to Milledgeville residents and community visitors by visiting their onsite Saturday Farmers' Market to score access to high quality proteins, produce, dairy and more. 
Discover more about this amazing farm, their inspirational mission and how you can visit with our guide to "Meet Comfort Farms" here.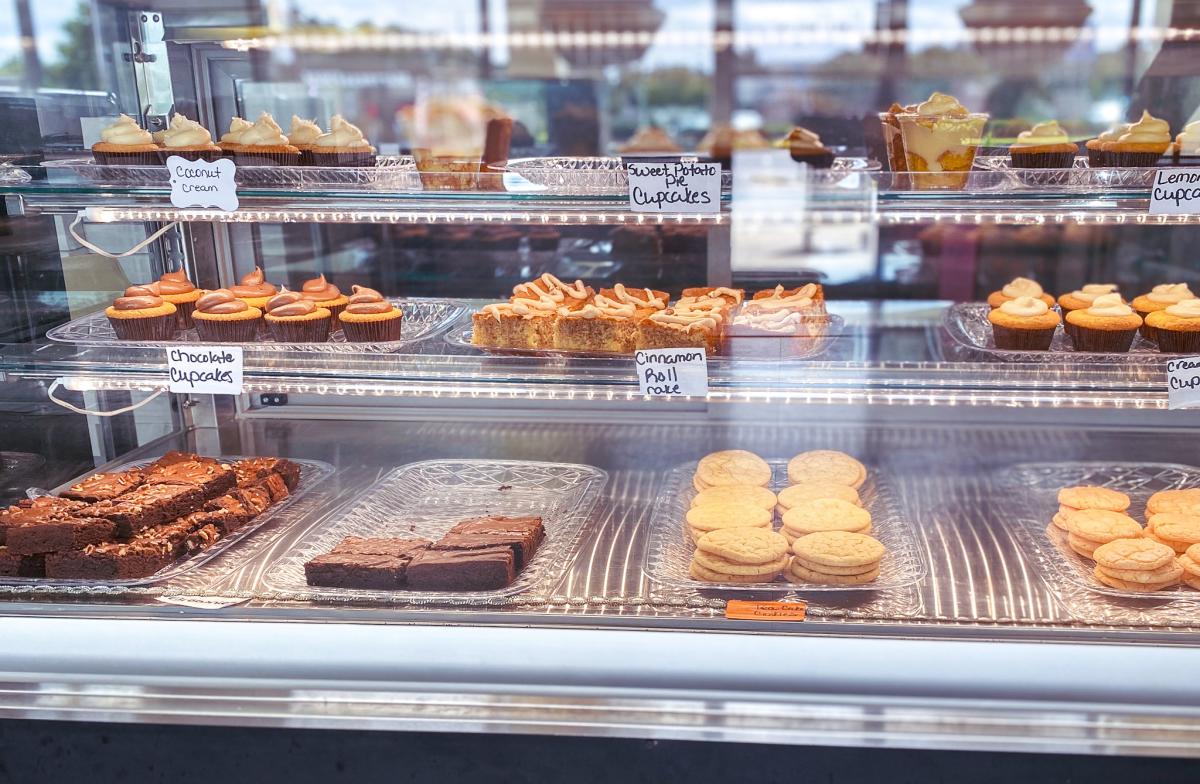 Sweet P's Cupcakes & More
Sweet lovers rejoice at the daily rotating menu of cupcakes, cookies, cobblers, pudding and slices of cake crafted by owner and baker, Nakeisha Jordon. Blessed with a love of baking that began with an Easy-Bake Oven, Jordan's recipes are specialty tweaks on closely-held family recipes gifted down through female family members. 
Start planning your mouth-watering visit today by checking out their location here.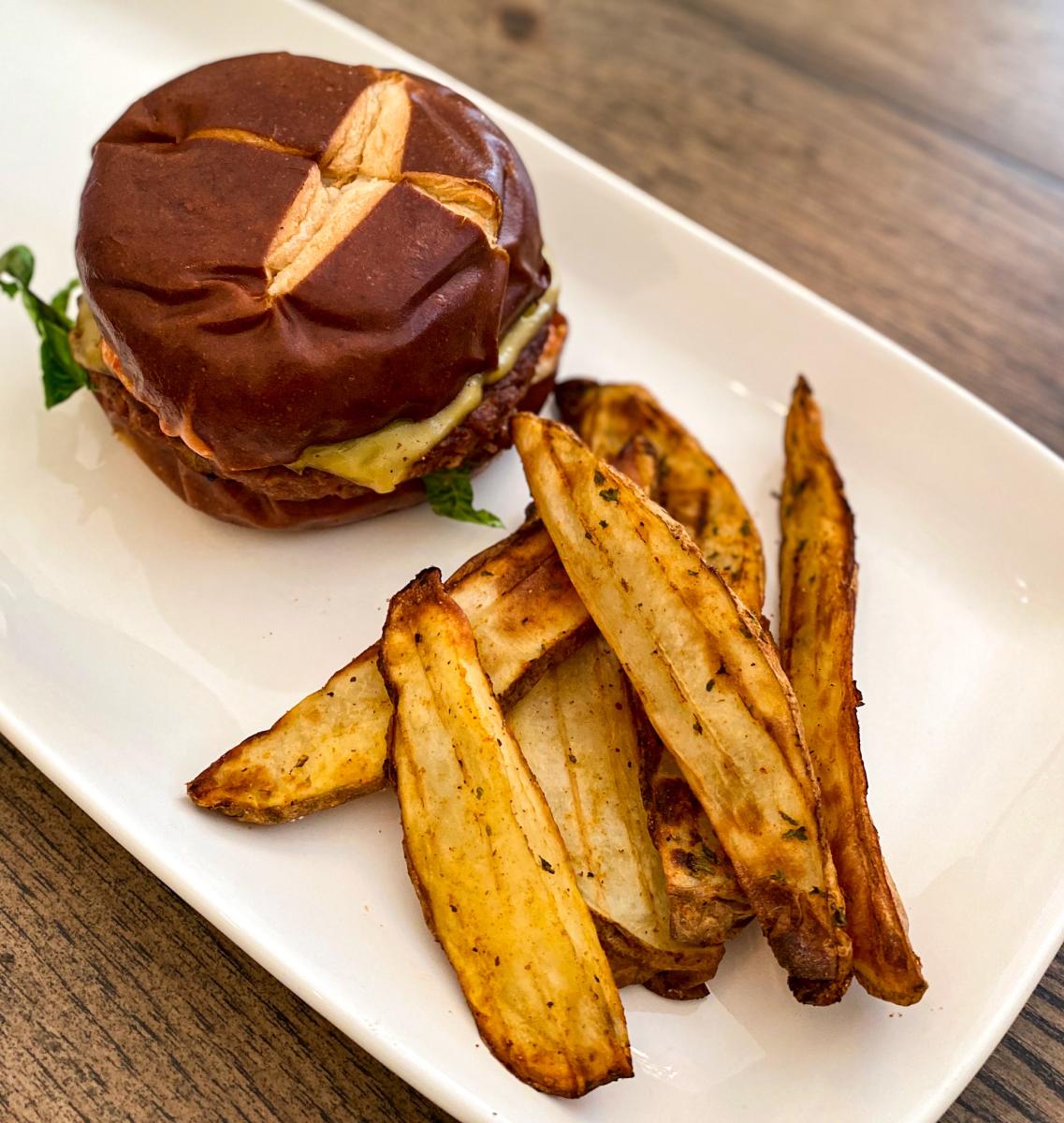 Taste and See
A favorite spot for vegetarian and vegan dining, Taste and See, offers customers a healthy alternative to classic favorites like burgers, wings and BBQ. Motivated by the health struggles of family members, restaurant-owner Harry Watkins made a transition to plant-based eating in the '90s and now shares the recipe of his success with customers pursuing a healthier lifestyle. Local favorites include the Taste & See Burger (a Beyond Beef burger), Cauliflower Wings, and the Jackfruit BBQ Sandwich.
Discover more about this vegetarian dining hub here.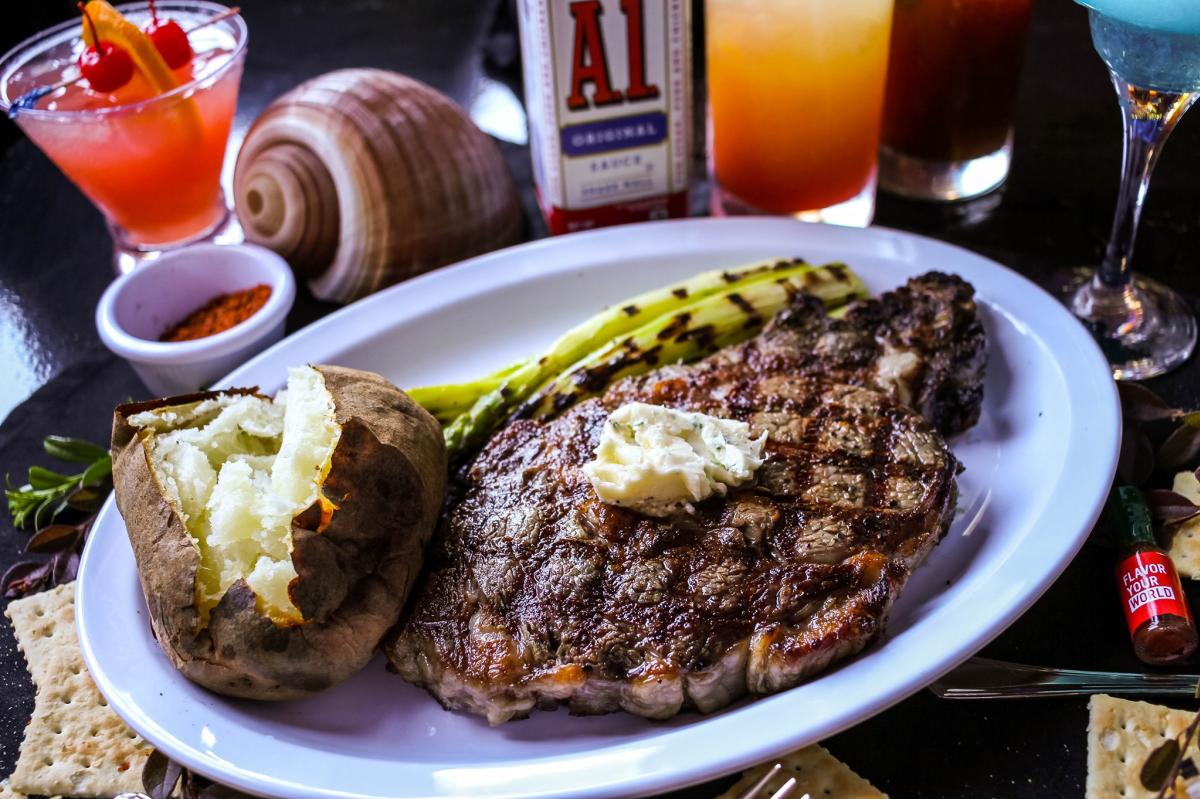 LEGEND'S SEAFOOD & GRILL
After three years of searching for the perfect space, Angela and Rance Williams opened Legend's Seafood & Grill in June of 2021. This family owned restaurant, located near Lake Sinclair, serves delicious seafood and other specialty items. They offer indoor and outdoor seating, along with a full bar, tv's for sports fans, and live entertainment on the weekends. The menu features items like shrimp and grits, seafood pasta, seafood platters, steak and grilled salmon. 
Head over to our website for more information on this delicious seafood restaurant.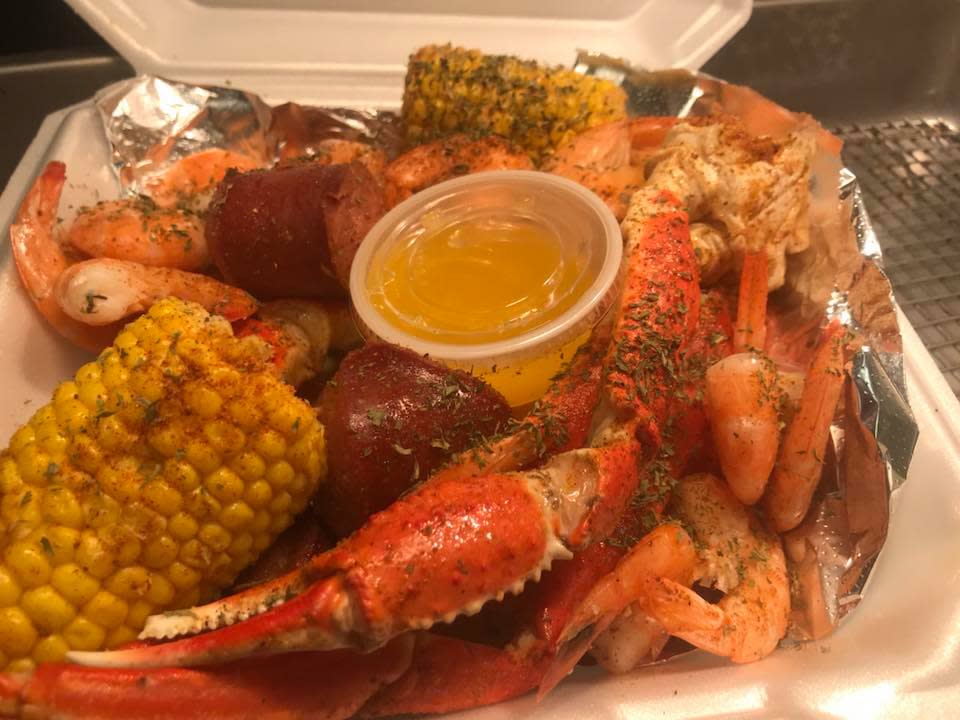 The Market Basket
Home to the best regionally sourced seafood in town, The Market Basket grocery has prided itself on selling fresh coastal seafood since August 2003. Owner Natacha Ansley has made it her mission to bring high-quality seafood to central Georgia and purchases the majority of her supply fresh from either Savannah or the Florida Gulf. A handful of favorite items include Apalachicola oysters, fresh-caught shrimp, fresh-caught salmon and mullet.
Find the address to head on over to this seafood mecca here.