Along an unassuming country road, just outside of downtown Milledgeville lies one of Milledgeville's best kept secrets--Comfort Farms. Comfort Farms aids in the therapy of veterans suffering from PTSD and other visible disabilities while recognizing butchers, farmers, and chefs who work together throughout the growing season to prepare seasonal and delicious meals from local, sustainable and organic sources.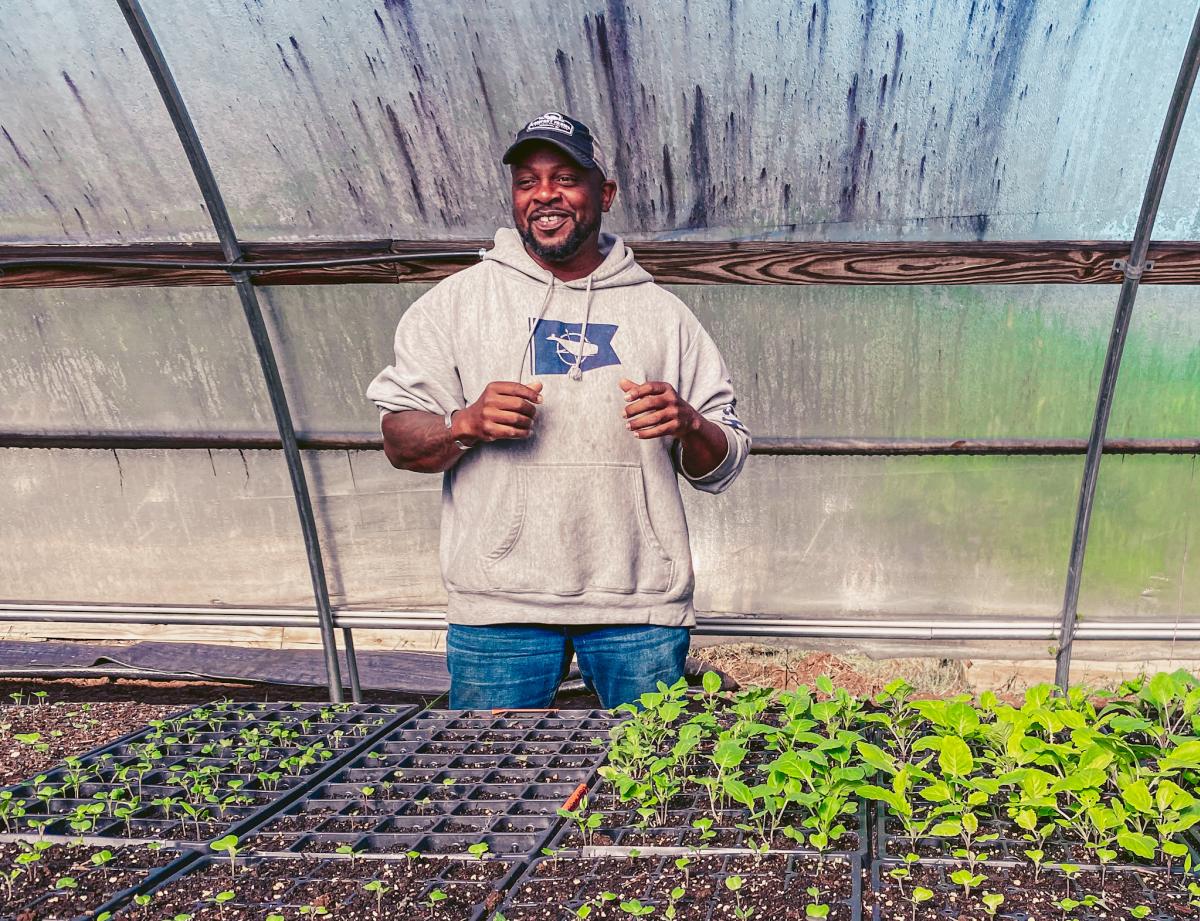 Jon Jackson, a veteran who served for 11 years, started the farm in honor of his dear friend, Kyle Comfort, who was killed in combat in 2010. Veterans from all over have found Comfort Farms to be a safe haven that helps them get back on their feet and reintegrate into family, society and economy. They learn skill sets in the farming industry that integrate economic profitability, environmental stewardship, and healing through the use of Agro-Cognitive Behavioral Therapy and time-tested natural approaches. 
How can YOU experience this farm? Great question!

LE PIED DU MONT BOUCHERIE FESTIVAL
Foodies unite for the 5th annual Le Pied Du Mont Boucherie Festival which gathers 30 renowned chefs from around the globe to cultivate delicious dishes to be enjoyed by all. Hosted January 15th and 16th, all the farmers are getting prepped and ready for this big day, developing new heirlooms for the chefs to use in their recipes. Guests will witness the butchers, farmers, and chefs mastering their craft as well as further educational portions such as Heritage day demonstrations, blacksmithing, butchering techniques, and of course numerous chef tastings. If you have a passion for good food, we promise you will not be disappointed!  
The event will take precautionary measures due to covid-19 and will be hosted outdoors on the farm. No need to dress up for the event, simply come as you are with the proper footwear--boots are encouraged (it's a farm, ya'll). Visit here to buy tickets - they go fast so be sure to get your spot soon!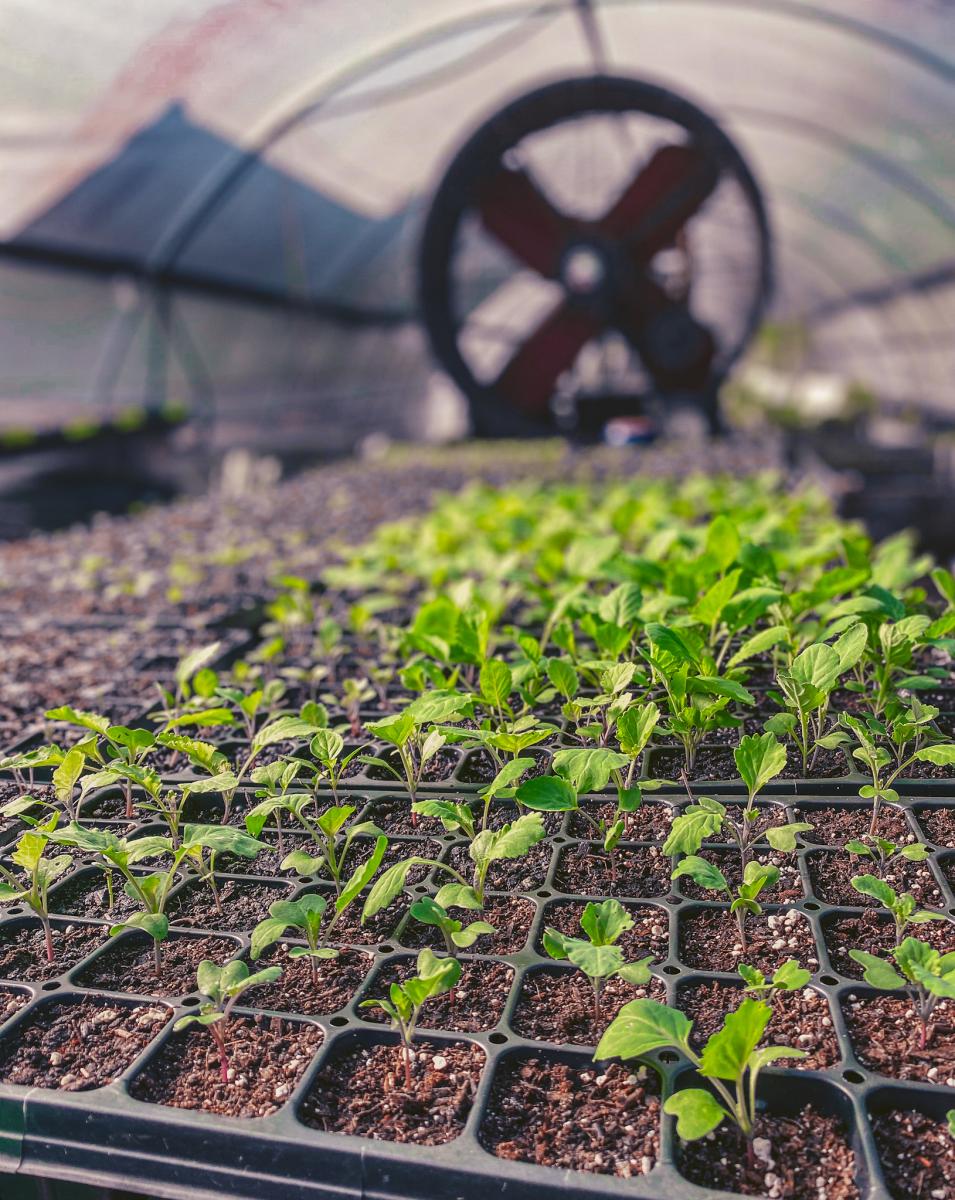 FARMERS MARKET
Tucked away on 25 acres of land off of Highway 22, Comfort Farms raises hogs, chickens, turkeys, and ducks while also cultivating heirloom seeds and seasonal vegetables grown in raised garden beds and greenhouses all for CSA (Community Supported Agriculture). 
Open every Saturday, the Farmer's Market is the best way for you to experience this incredible haven. Place your order ahead of time online or scoot on by for in-person shopping. Browse their products and stock up on some of Comfort Farms' fresh produce including: a variety of fruit, beans, greens, herbs, onions, peppers, potatoes, squash and tomatoes! There are also fresh eggs, goat milk, and a large assortment of poultry just for your liking! Looking for locally sourced meats? Check out the beef brisket, ribeye, sirloin steak, pork butt, bacon, lamb chops, rabbit, and much much more!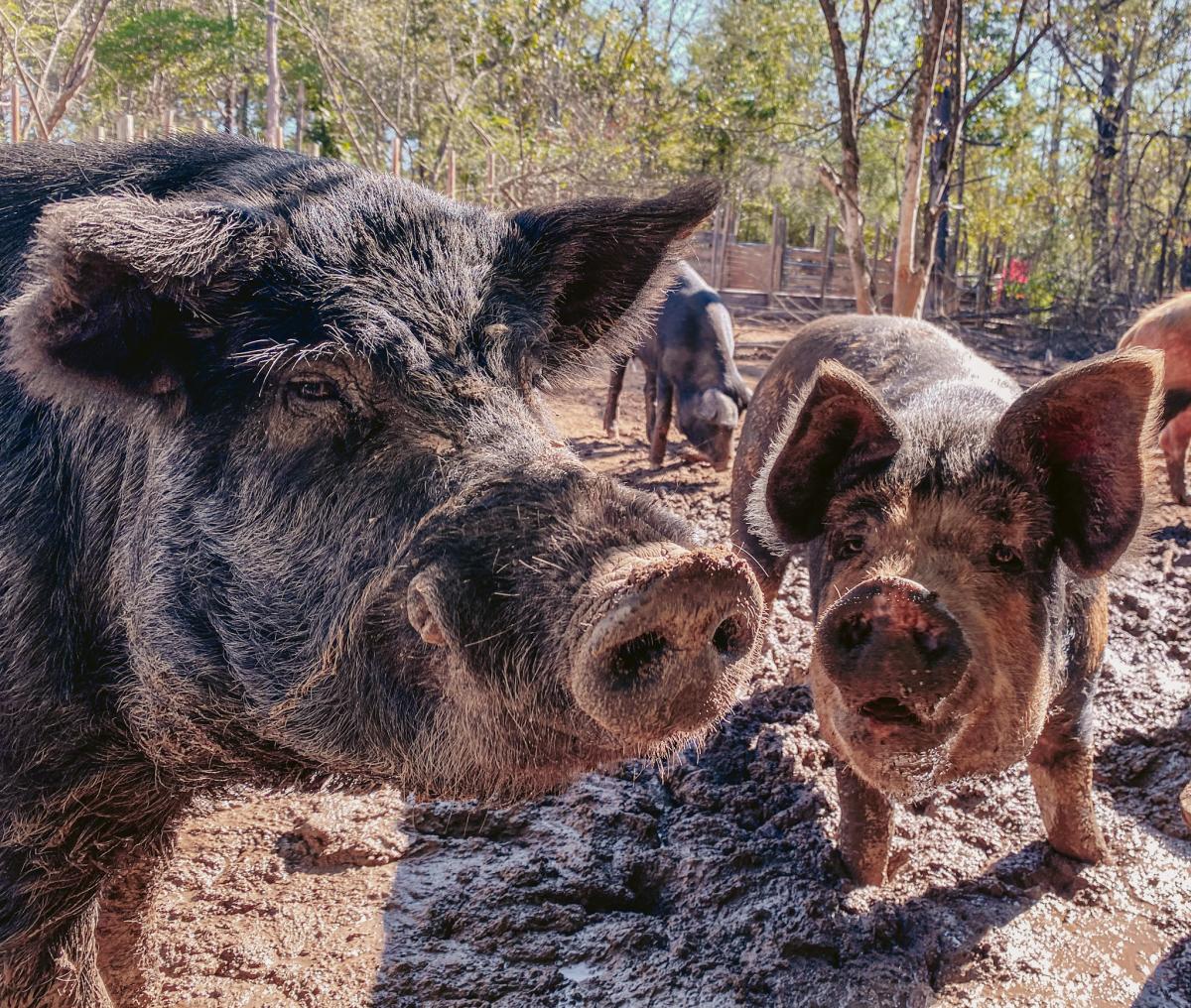 SATURDAY CHEF PLATES
Come hungry to the farm every Saturday for a tasty chef plate featuring farm-raised products and locally grown goodness! Featuring a rotating specialty chef on select Saturdays, this farm to table meal must be preordered online before pick up!  In the past they have had people like Chef David McClusky who is a part of the Mohawk Nation and specializes in indigenous foods from natives in the south come and prepare meals. His perfectly roasted pork shoulder basted in bourbon and sweet sorghum jus with corn mafia longhouse hominy grits, end of the season squash and greens was a huge hit! Be sure to keep up with the next fresh, farm to table specialty meal! 
DINE LOCAL
From NY strips to ribeyes, experience a bit of Comfort Farms with a cooked-to-perfection steak dinner at Buffington's in downtown Milledgeville! Comfort Farm partners with Seed Savers Exchange, local farmers, restaurants in Atlanta and our own local restaurant, Buffington's, to provide fresh produce and meat. There is something about knowing where and how your steak was processed that just makes it that much more enjoyable. Take in the ambiance of the restaurant and enjoy some live music too each Friday night while you are at it! The partnership specials rotate, be sure the check their Facebook page for the weekly dinner special.