It's an exciting time here in Milledgeville as we welcome our first vegan restaurant, Taste and See! This plant-based eatery serves delectable food for people seeking healthy living. You do not have to be vegan to enjoy this food--everyone is welcome! Two brothers, who have a passion for living a healthy lifestyle, own the vegan restaurant and provide great service and a tasty meal.
Get ready for mouth watering food like the fan favorite, the Taste and See Burger, which is a Beyond Meat patty served up on a pretzel bun complimented by creamy thousand island dressing, a fresh tomato, crisp lettuce, and onion. You can't go wrong with the yummy air fried potato wedges as a side!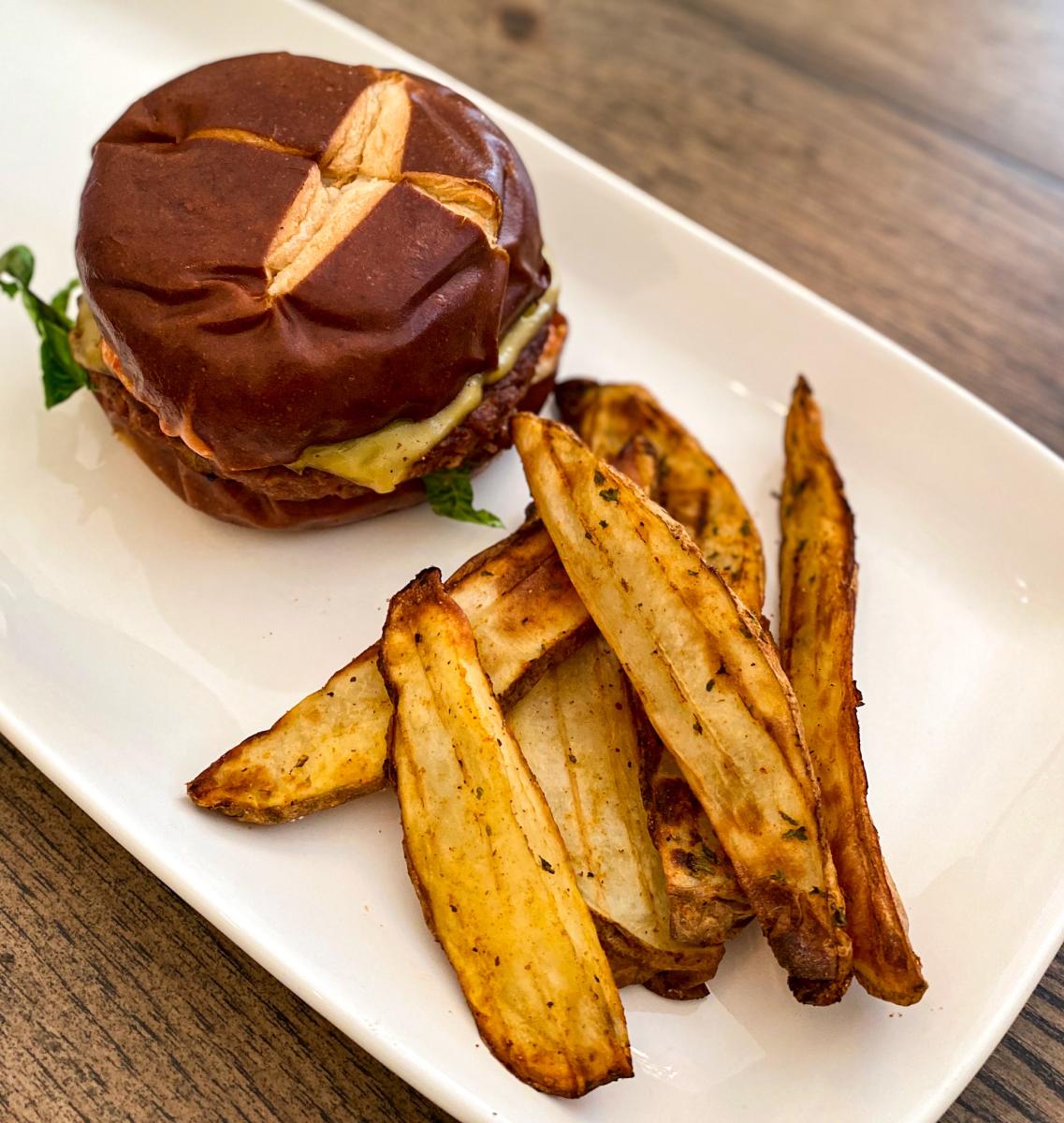 Another top recommendation are the cauliflower wings, a healthier take on the traditional chicken wing, which comes in a variety of sauce selections including buffalo, bbq or parmesan. Soups, salads and more are also ready and available for take-out until their official grand opening on June 13. Upon opening for dine-in, visitors will be able to enjoy their lunch in an intimate dine-in space or choose to soak up the sun on the vibrant outdoor patio. An added bonus, parking is a breeze with their restaurant only side parking lot perfect for a quick pull up for short lunches. 
You can be sure to be welcomed with a smile here at this quaint little eatery. Taste and See's name comes from the Bible verse in Psalm 34:8, "Taste and see that the LORD is good; blessed is the one who takes refuge in him." Give them a call at 478-234-0702 if you have any questions and want to hear more about their business. They are open Sunday to Wednesday every week and located at 151 N. Jefferson Street! In the words of Hippocrates the great Philosopher,  "Let food be thy medicine and let medicine be thy food."