The sweetest summertime traditions have arrived in Milledgeville. Spend your days with sun-kissed skin and an ice-cream cone grin.
Located in the middle of Georgia, your next favorite small town adventure is close to home. Once the capital of Georgia, Milledgeville is known for its historic architecture, charming downtown district, abundance of outdoor experiences and the sparkling waters of Lake Sinclair.
Local favorites include cooling off in the refreshing water of Lake Sinclair, kicking back with a margarita at Bollywood Tacos and roaming the pine forests of Bartram. Here are 15 fun things to do to fill your summer bucket list with a vacation in Milledgeville.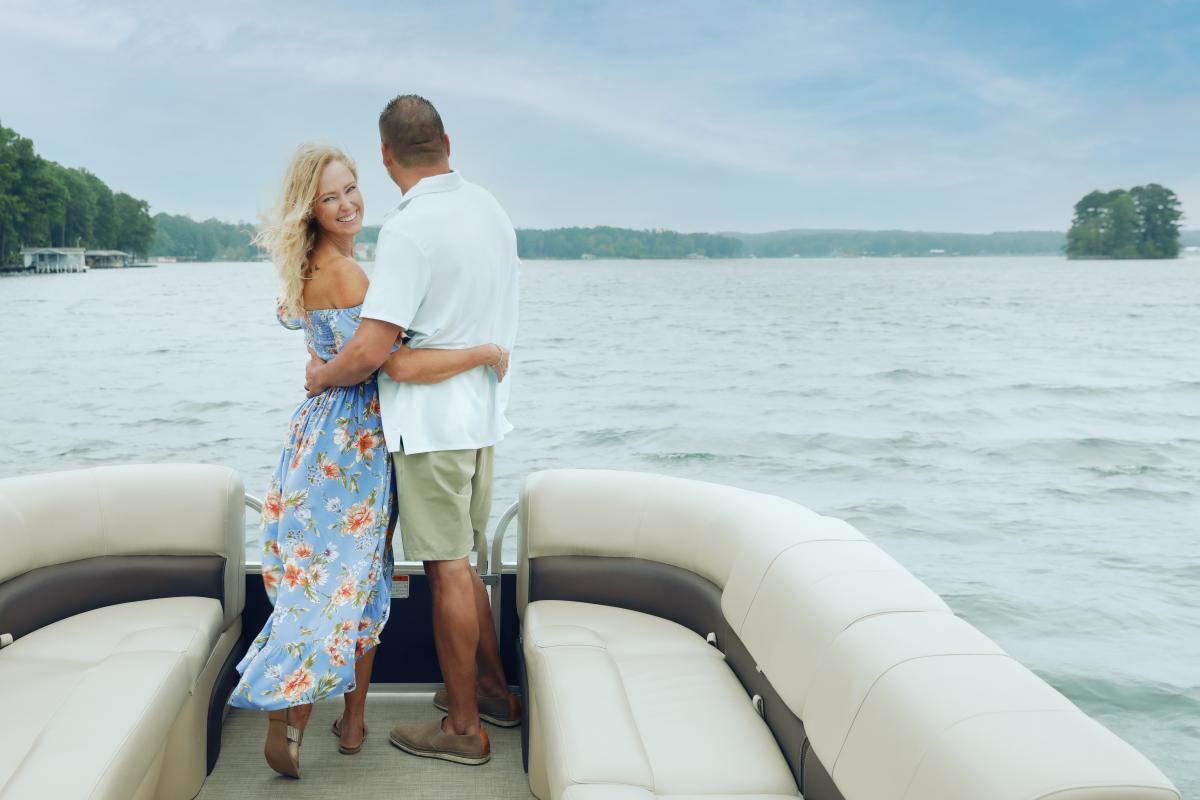 1. Sail around on the glistening waters
Summers are known to get a little warm in the South. The best cure for summer heat is the rushing breezes of Lake Sinclair as you're cruising across the water on a boat. Lake Sinclair is 15,300 acres of coves and open waters. It is a family-friendly lake with easy access to fishing spots, swimming beaches, scenic views, and places to camp. Looking for a place to rent a boat? Try out one of our area marinas.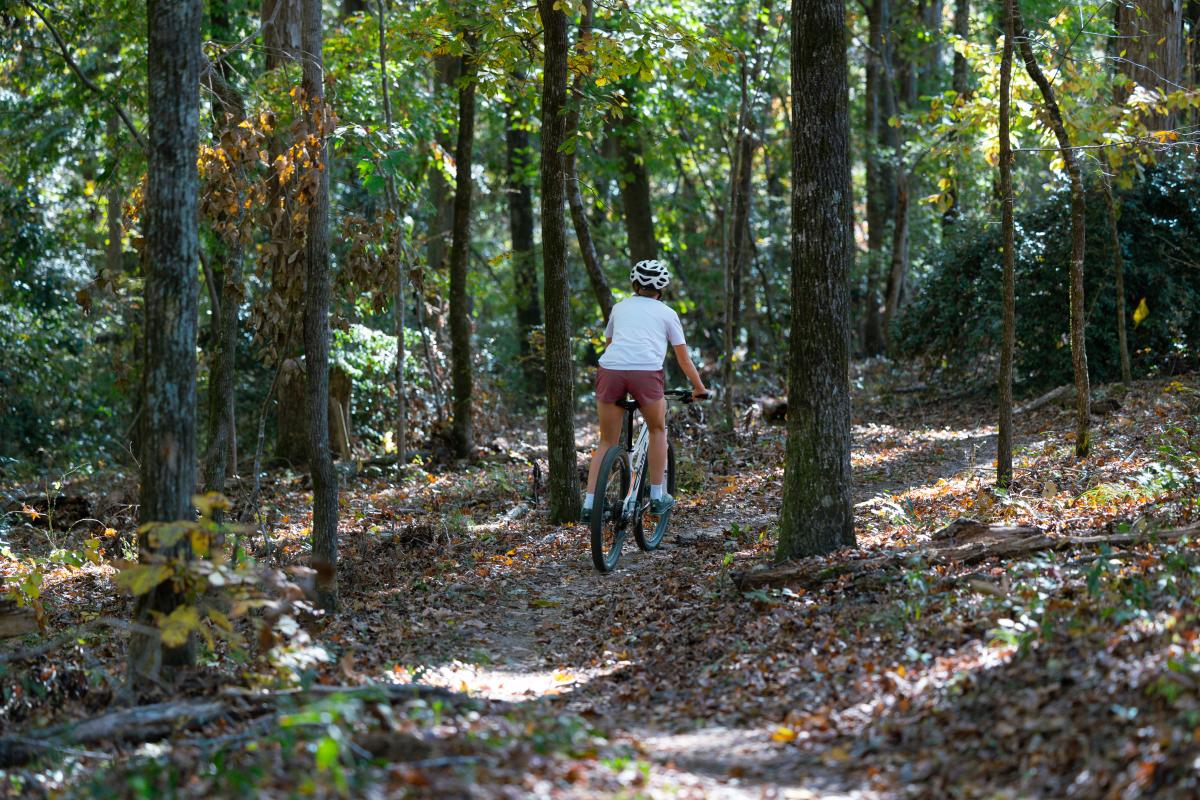 2. Bike through Bartram Forest
Queue up your favorite song, put your headphones in and get ready to let your pedals do the talking. Located only a few miles outside of Milledgeville, Bartram Forest is full of winding trails, pine trees that touch the sky, and trickling creeks. The trails are perfect for biking, jogging, or simply just taking a walk, but our favorite method of travel through Bartram is on a bike. Bike rentals are available from Oconee Outfitters.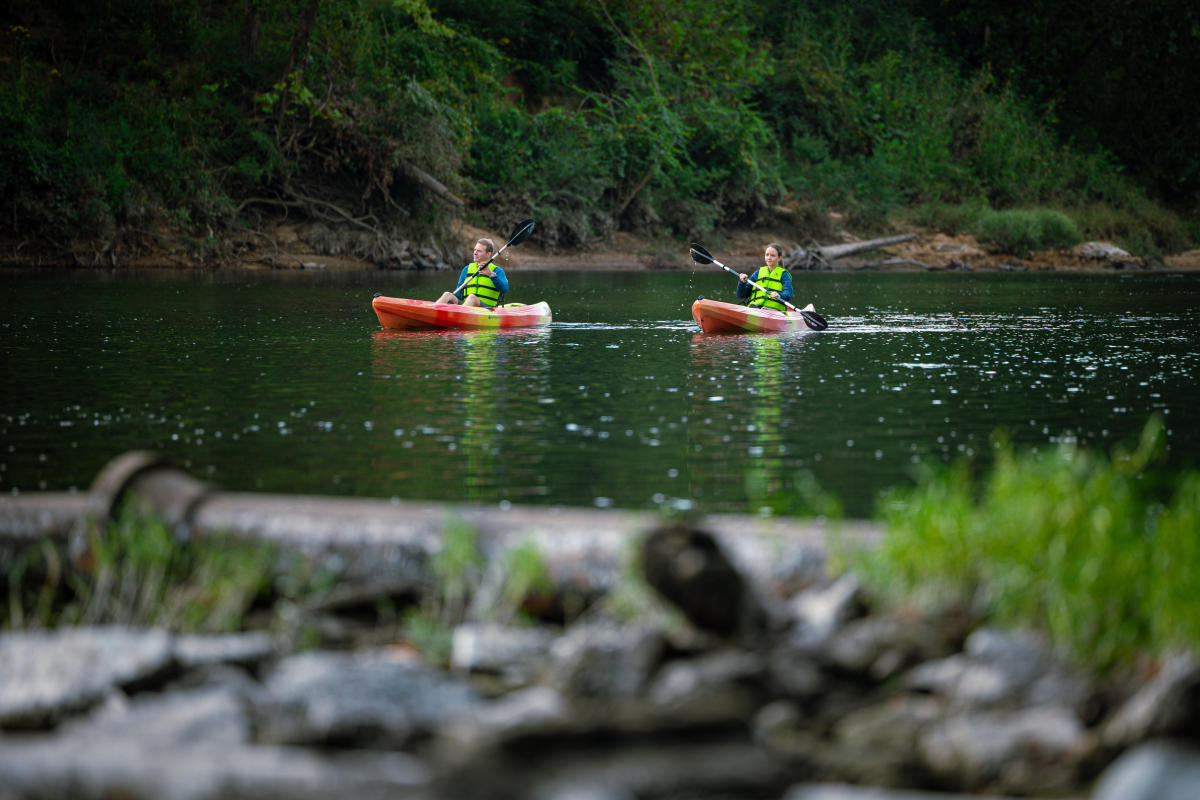 3. Paddle the Oconee River
The rushing waters of the Oconee River are beautiful, but they are even more beautiful when you're flowing in it. Kayaking down the Oconee River is one of those activities that is sure to bring peace to your inner soul. The Oconee River Greenway offers a boat ramp with easy access to the river. Don't have a kayak? No worries! Check out Oconee Outfitters, Krazy Dave's or Mac's Yak Kayak Rental. Trust us, your summer will not be complete until you've made it down the Oconee River. 
And if your family isn't looking to get wet, the Greenway offers miles of paved trails for bicycling, tricycling, walking and blowing bubbles!
4. Indulge on Finger-Licking Good BBQ
BBQ is a summertime, southern staple. Not to mention the mac and cheese, fried okra, collards, coleslaw and potato salad that come with. Explore the authentic flavors of Milledgeville's family-owned BBQ restaurants. (Insider Tip: Spend the day on Lake Sinclair and at the end of the day instead of firing up the grill and washing dishes, place a to-go order from either restaurant and call dinner done!) Smells of barbeque and home-grown goodness hit you as soon as you walk in the door at Old Clinton BBQ. One of the oldest places for BBQ in the Middle Georgia area, with another location in Gray (since 1958!), their specialty is the BBQ sandwich topped with cole-slaw and pickles. 
5. Savor Unbeatable Eggs Benedict
You might think you've had the best eggs benedict… that is until you taste the eggs benedict at The Local Yolkal. You'll thank us for the recommendation as you sample this tasty breakfast which comes in seven different varieties and was named one of the best plates "Locals Love" in Georgia! Located in Downtown Milledgeville, Local Yolkal offers all the breakfast and brunch options that your heart could desire. We'll raise our mimosa to that!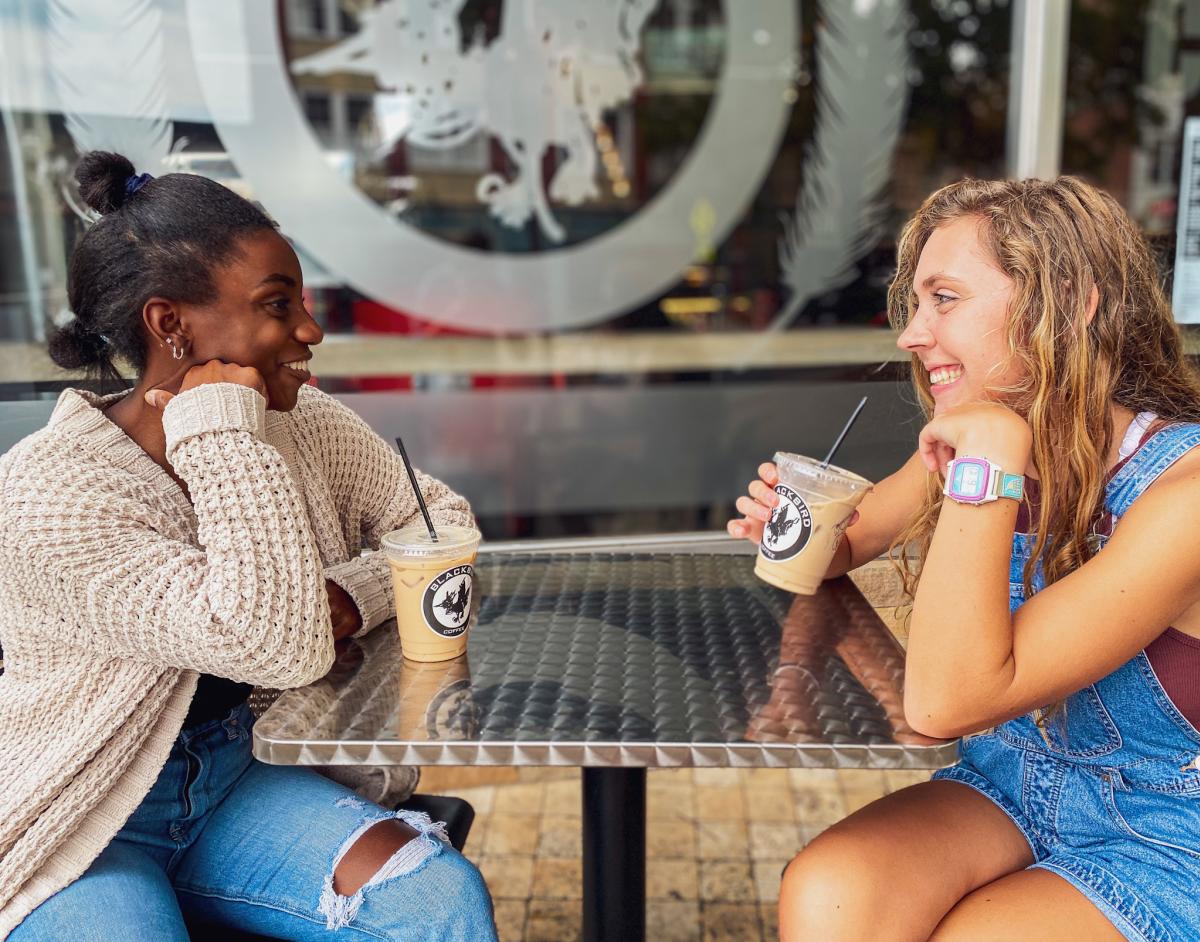 6. Get a Caffeine Boost
Located in downtown Milledgeville, Blackbird Coffee roasts their coffee in-house and has a menu sure to satisfy even the pickiest of coffee lovers. Nothing beats an iced vanilla latte or a berry pom'ade (for non-coffee lovers) from this rustic little coffee shop. New in 2022, Morning Grind is located adjacent to Georgia College's Main Campus. Their cozy, relaxing space offers indoor and outdoor dining to enjoy their specialty creations like Thunder Thirst, KP's Blend, and more. They also have a variety of baked goods and sandwiches that periodically cycle into the menu.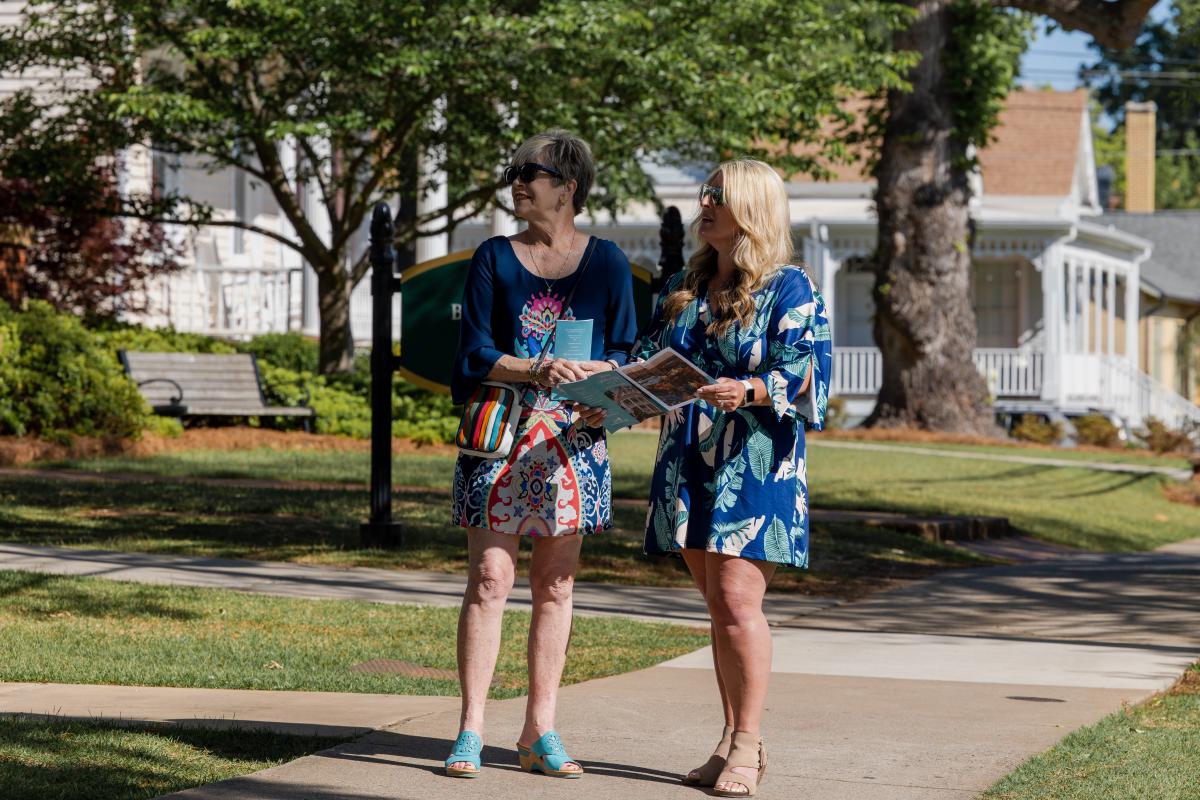 7. Stroll the Historic District
Throw on your comfiest walking shoes, because the best way to experience Milledgeville is on foot. There are sights you simply would not be able to soak up if you were in the car. Be sure to snap a selfie with one of Milledgeville's greatest architectural gems, Georgia's Old Governor's Mansion. The towering columns will make you feel so small. Grab a self-guided historic walking brochure at the Milledgeville Visitor's Center and get ready to engulf the breathtaking beauty of over 40 historic homes.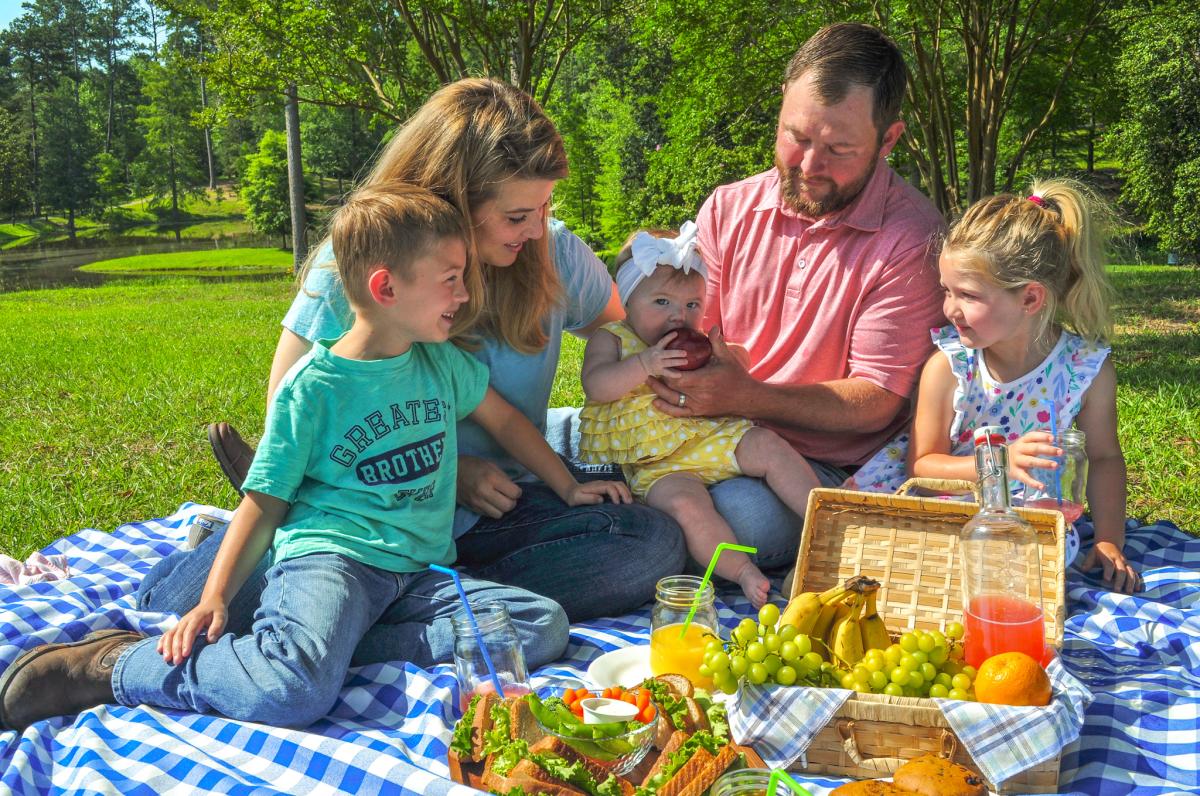 8. Picnic by the Pond
Want to switch up your usual lunch routine? Here's an idea… pack your favorites or pick up take-out from one of Downtown Milledgeville's mouth-watering restaurants and bring it for a picnic at Lockerly Arboretum. Lockerly is the perfect place for you to sit back and relax in a shady picnic spot on over 50 beautiful acres. If your kids are in tow, Lockerly has room to roam. Check out our kid-reviewed Mini-Adventure of Lockerly Arboretum.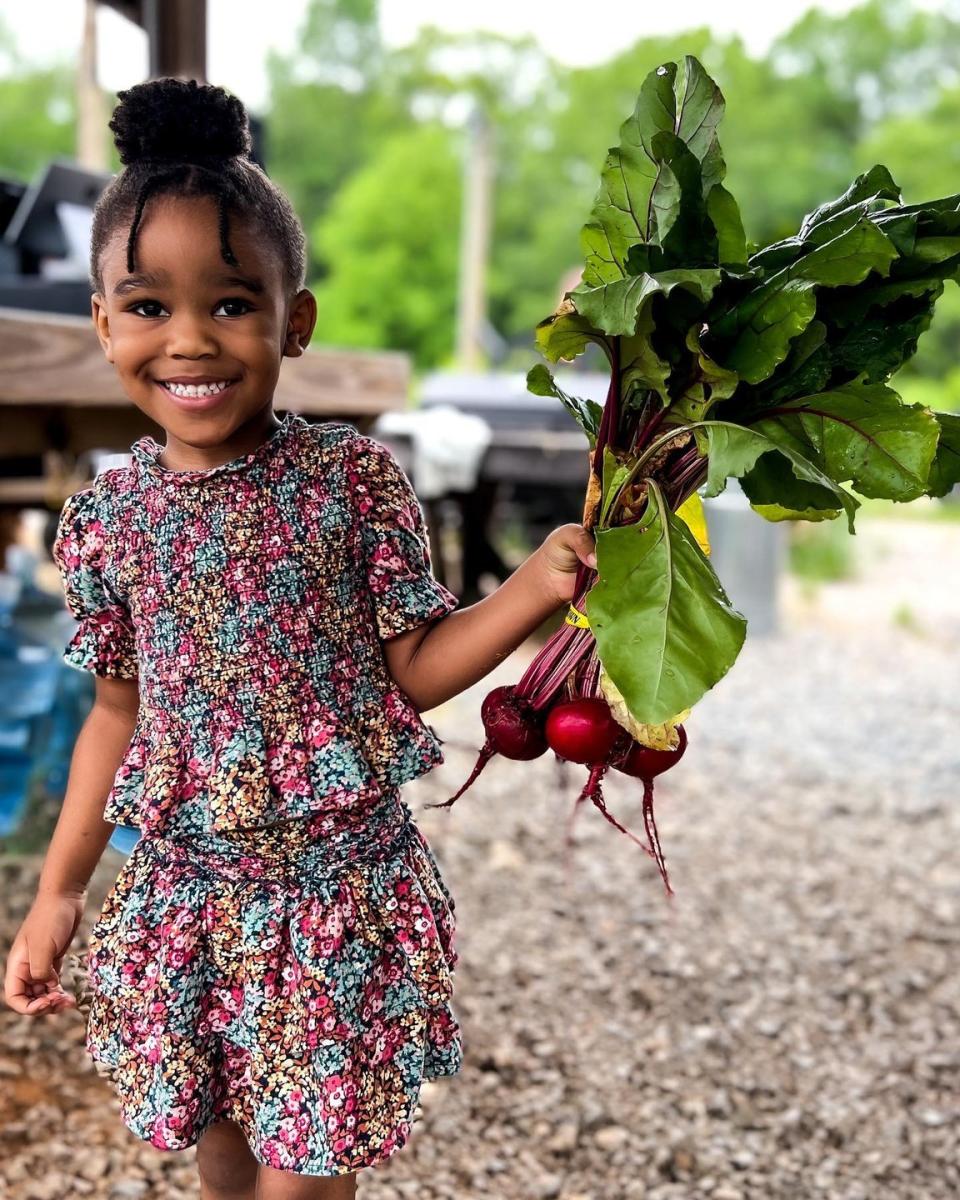 9. Visit a Farmer's Market
A vine ripe tomato, fresh berries and crispy greens are the tastes of summer. With an abundance of beautiful weather, our gardens are booming with produce. Plan to pick up locally grown, farm-fresh vegetables at the Comfort Farms Farmers Market held every Saturday. Want to pick yourself? Featuring five acres of varying types of blueberry bushes, Potluck Blueberry Farm offers visitors a chance to u-pick blueberries from mid-June through mid-August.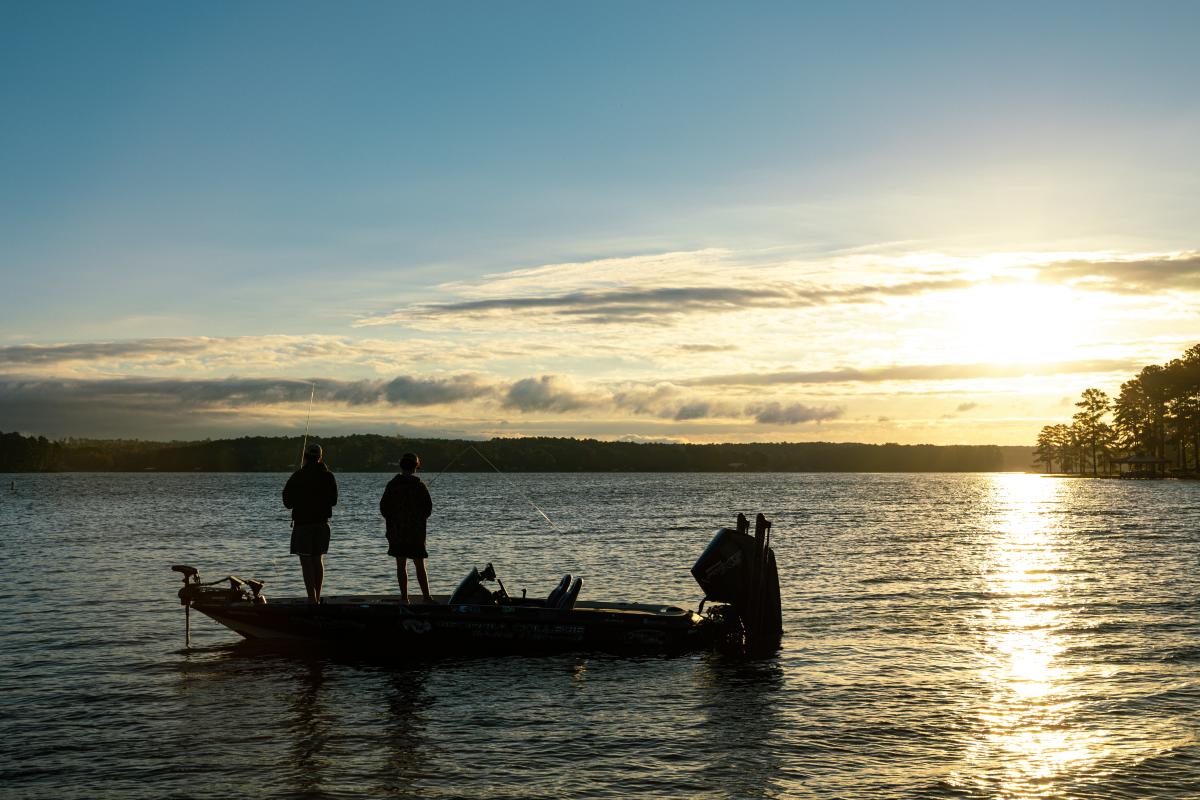 10. Cast Your Rod
Satisfy your fisher's soul by reeling in a big one at Rocky Creek Park. Rocky Creek Park is located on Lake Sinclair and has so much to offer.  A boat ramp, picnic area, a walking trail and banks to fish from are available to the public from the second entrance - all you need to catch a big one! From the main entrance, the entire park offers a shaded pavilion, vending machines, restrooms, grills, a swimming beach and playground, as well as a fishing pier. If you're fishing for largemouth bass, channel catfish, black crappie, bluegill, redbreast sunfish, and so much more then Rocky Creek Park is exactly the place where you want to be. Rocky Creek Park is open daily to the public from Memorial Day to Labor Day from 10:00 a.m. to 7:00 p.m. There is a $5 parking fee.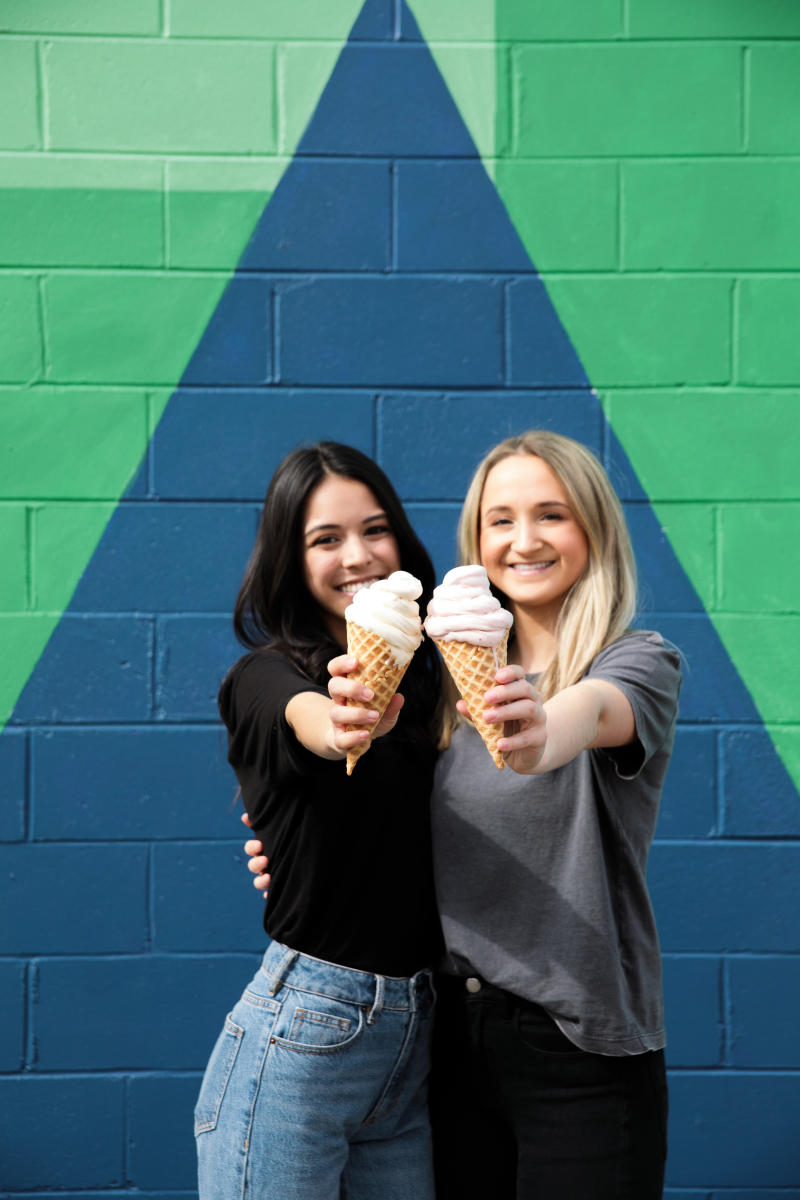 13. Satisfy Your Sweet Tooth
It's not summer without a hand-scooped cone. Blackbird Coffee and Cravings in Downtown Milledgeville have an amazing selection of rich ice cream with fun flavors. Blackbird also has incredible milkshakes topped with whipped cream and chocolate syrup. 
14. Shop for Local Goodies
Pick up souvenirs, stylish clothing items, unique decor pieces and great antique finds all within walking distance from each other in the heart of Milledgeville's Downtown District. Looking for clothing and accessories? Firefly Boutique, Miles of Styles and Crazy Town Threads offer fashionable pieces at great prices. If you want to go hunting for antiques, Auntie Bellum Antiques has an incredible selection of unique items. Need a souvenir or a gift for someone special? Eclectic and Market Collective offer a wide selection of decorations, accessories, and other amazing finds.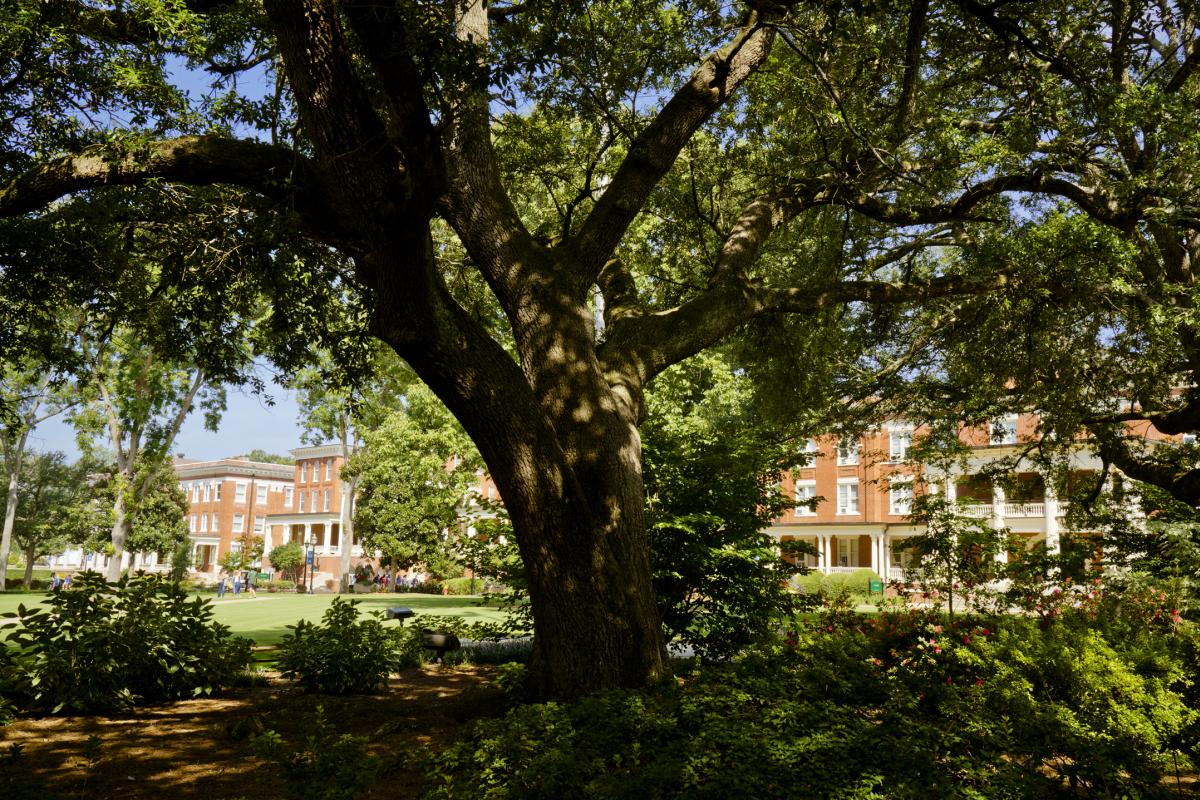 13. Explore the Georgia College Campus
Founded in 1889, Georgia College and State University's campus has 43 acres of beautiful architecture and land. Stretch out on their front campus with plenty of shade and gorgeous greenery, explore their buildings history and architectural design. Also on Campus, stop by the Natural History Museum at Georgia College and explore the Paleozoic, Mesozoic, and Cenozoic Eras.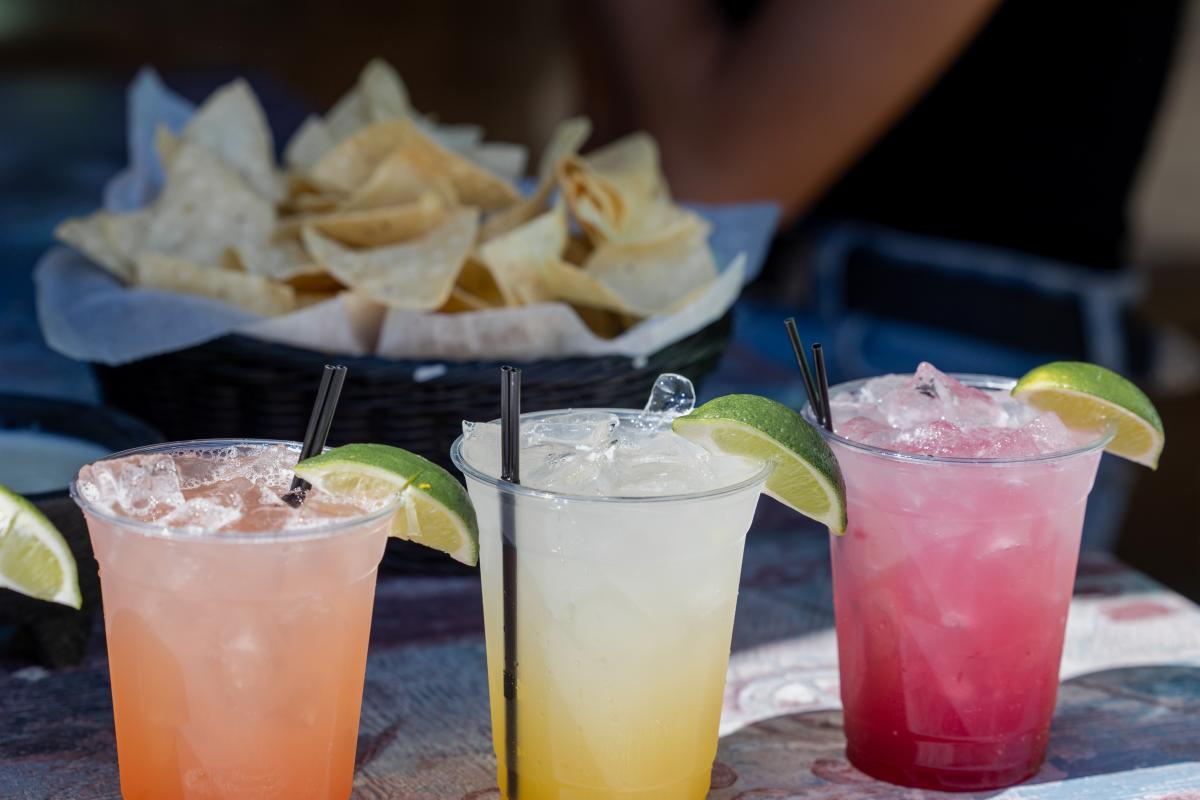 14. Try a Summer Sips Exclusive Drink
Local mixologists and baristas have partnered to offer a variety of specialty beverages only through the summer. Starting June 1st, restaurants will offer a refreshing, exclusive beverage for no more than $10 during Summer Sips. Customers are also encouraged to vote for their favorite drink that they have tried throughout the promotion.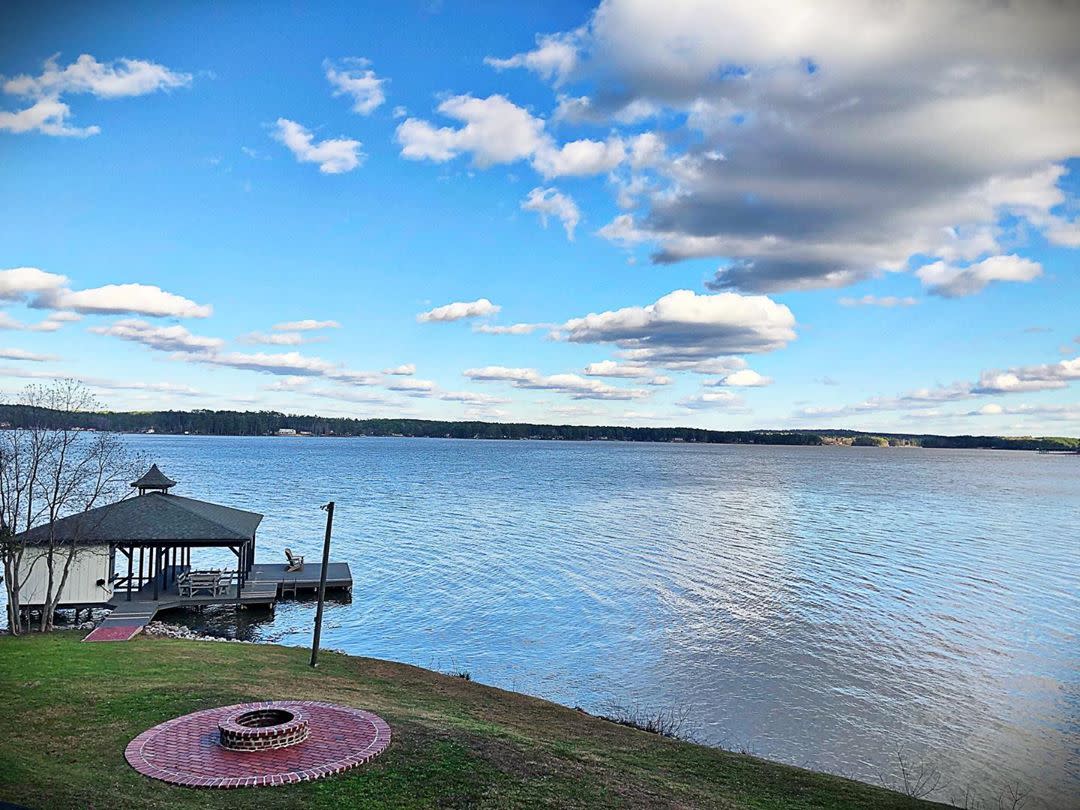 15. Rest Your Head
Remember the joy of long, lazy summer days as a kid? Make this summer just as memorable by taking the time to wind down with family and close friends with a leisurely retreat. Choose from our selection of Hotels, spacious Campgrounds and RV Parks or one of our spacious vacation rentals to make lasting memories. Whether you enjoy lakeside sunsets, charming historic homes, or scenic country views, Milledgeville has the perfect accommodations all suited to your own travel style and situated to help you explore. Get ready to take in a new view!