An adventure at Lockerly Arboretum is the perfect place for your mini-mes to let out some steam. Located a few miles outside downtown Milledgeville, Lockerly Arboretum has shady spots to enjoy picnics with your family, nature trails meant for budding explorers, and if the kids are really quiet, you'll even come across some native wildlife. 
So whether you grab your favorite picnic basket and comfy sneakers or some binoculars and bug nets, Lockerly Arboretum is a lovely way for you and your family to spend an afternoon while in Milledgeville.  
Trip Run-Down: 
Need Reservations? No
What to bring: Picnic blanket, picnic lunch, sunscreen, comfy walking shoes
Offers: Picnic areas, nature trails, reptile museum, bird and wildlife watching 
Price: Free 
Hours: 8:30am to 4:30pm, Monday - Saturday. *Closed on Sundays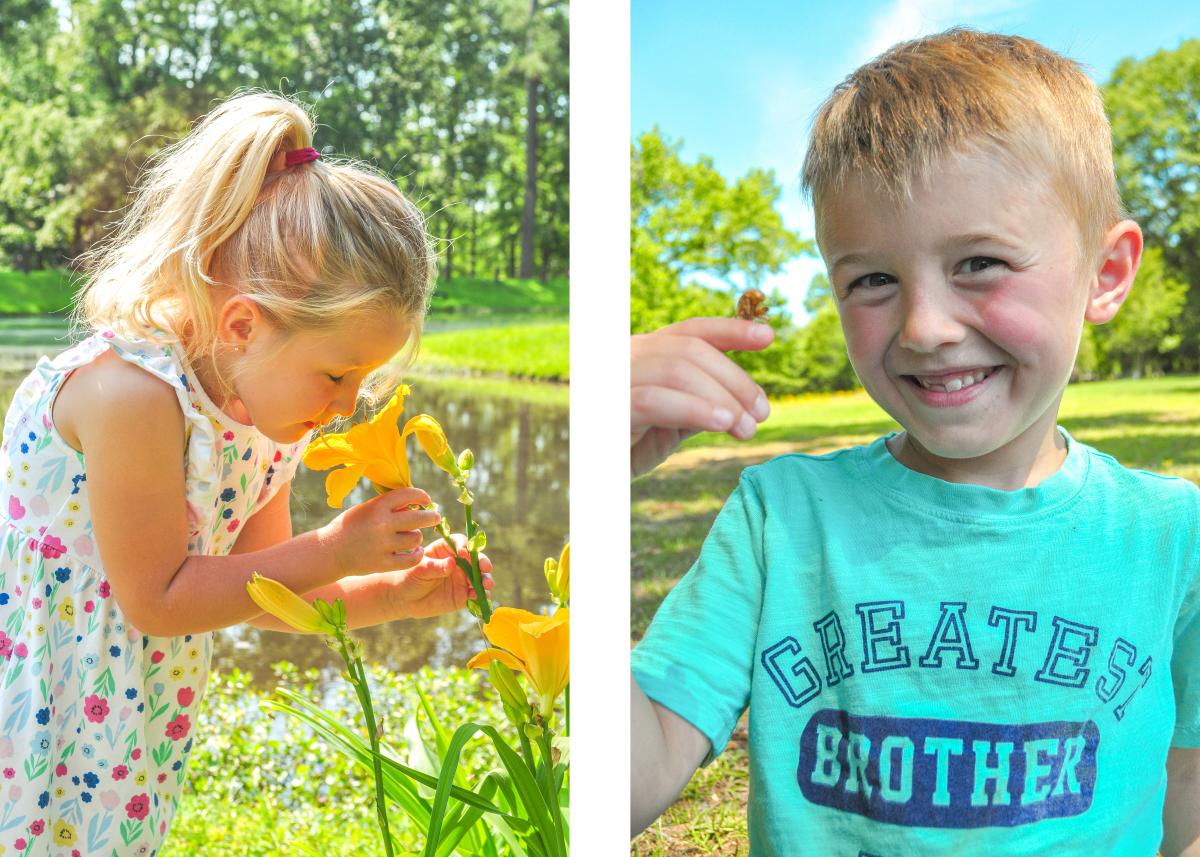 Parent Tip: Lockerly is a beautiful spot with over 50 acres of grounds for your tiny travelers to explore. We recommend comfy walking shoes and a collapsible wagon or backpack to make toting items much easier!
Kid-Approved Tip: If you have a budding insect enthusiast, be sure to check around the base of pine trees on property to find cicada shells. They were a real hit with our tiny travelers!