As a parent you are excited to see the growth and maturity of your child as they go off to college. You've eagerly answered their phone calls, heard all about their classes and new friends, and seen the credit card bill for 'wing night'. So why not plan a trip to Milledgeville to meet your child's new hometown, and maybe soak in a long hug too.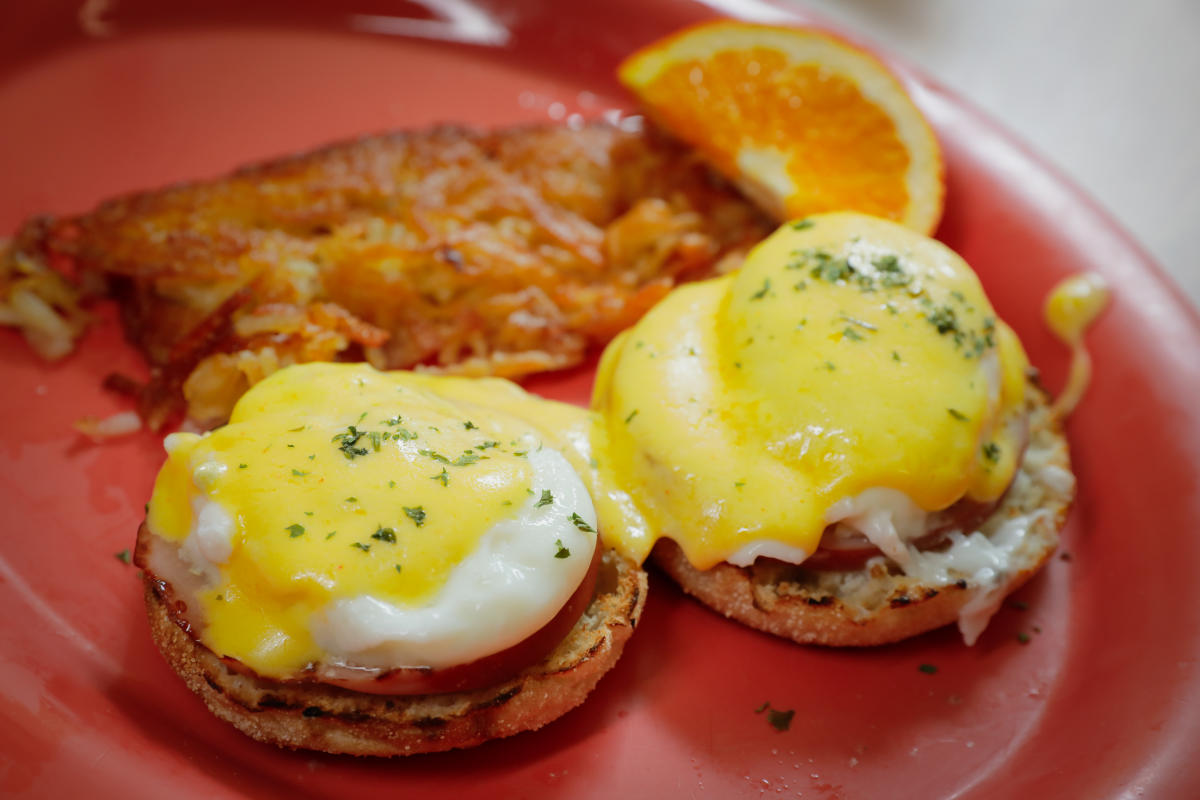 Start the day with brunch at the favorite Local Yolkal Cafe, placed in the heart of downtown Milledgeville. No pop tart or cold cereal here, it's the perfect place for all of your breakfast, brunch, and lunch needs! They are famous for their eggs benedict, but have more to offer like cinnamon bun french toast and even mimosas. This little cafe is the perfect spot to catch up and eat delicious food.
After brunch, take some time exploring our local shops and boutiques in downtown Milledgeville. You'll be amazed to find antique treasures, Georgia-made products, and unique clothing. Pick up a souvenir to send back to Grandma or a new outfit for your student's upcoming presentation. Everything is within walking distance, so it makes it easy to visit all the places you want while soaking up the sun and getting a little exercise along the way!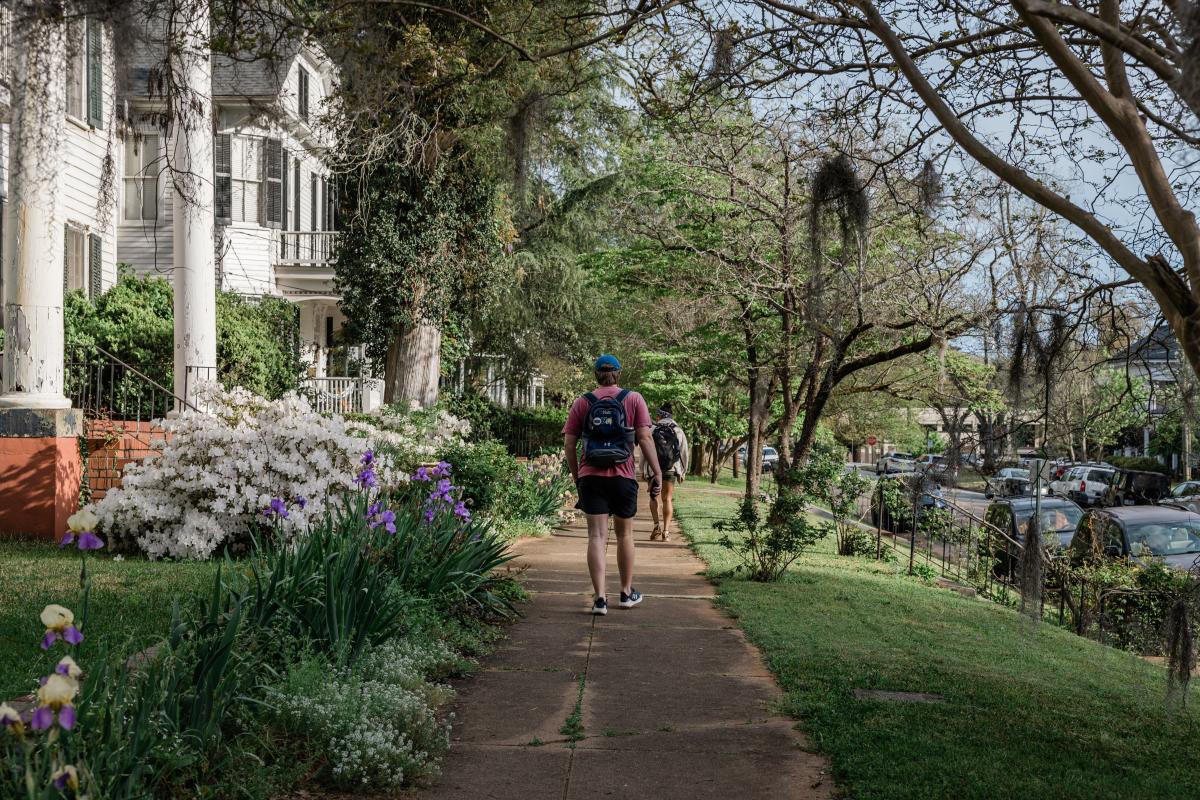 As you stroll downtown you may notice Milledgeville is laid out in a grid series of beautiful squares and wide streets. Milledgeville was designed to be a capital city and the town plan drew inspiration from Savannah, Georgia and Washington, D.C. Chances are your Generation Z offspring hasn't noticed Milledgeville's colorful architectural legacy. Take time to explore Milledgeville's history and incredible architectural features by walking the historic district, you'll pass well preserved Federal-style architecture, enhanced by noteworthy Greek Revival, Victorian and Classic revival houses. The highest point was chosen for the capitol building and in 1805 construction began on the first public building ever designed in the United States in the Gothic Revival style. Georgia's Old Capitol building served as the seat of government from 1807 - 1868 and is now part of the Georgia Military College campus. Georgia College students walk past Georgia's Old Governor's Mansion on their way to and from the dorms. The c. 1839 Mansion housed Georgia's chief executives for 30 years and is recognized as one of America's finest examples of High Greek Revival architecture. Tours of the Mansion are free for Georgia College students. 
The town offers seven different tours with an in depth look at Milledgeville's vast history dating back to when it was first founded in 1803. Take a drive to Andalusia Farm, one of the most popular tours, where Flannery O'Connor completed most of her literary work while fighting her battle with lupus. Flannery graduated from Georgia College in 1945, then called Georgia State College for Women where she began her literary career and published her earlier works. Bring your child along for the journey to learn about the famous alumni and her inspirational story.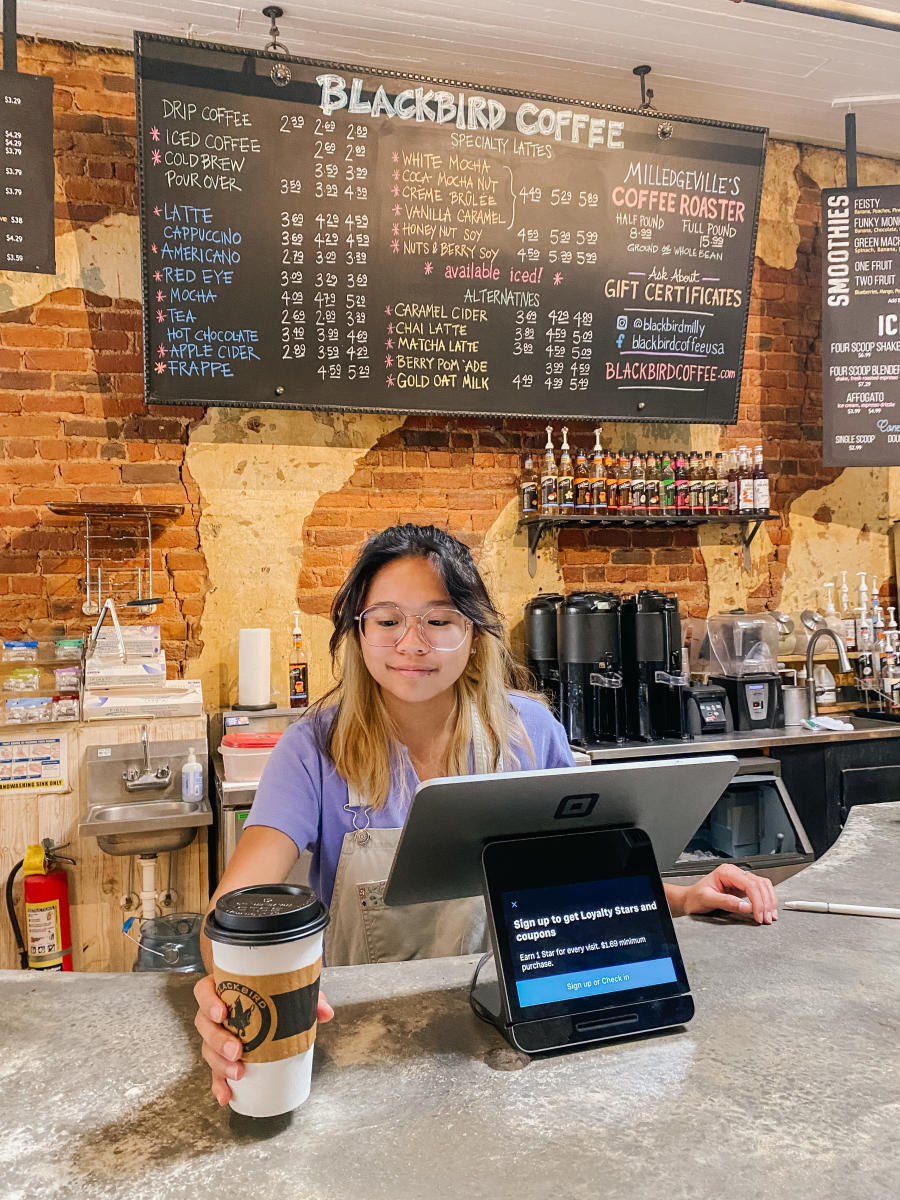 Do you want to catch up and learn about what your child has been up to in college? Blackbird Coffee is a perfect spot to chat over a cup of freshly brewed coffee and baked goods. This local hotspot is every student's favorite place to study and hangout with friends. Treat your kid to their favorite beverage as you snuggle into any of Blackbird's cozy seating areas. Sit back and relax as your child pours out funny stories and amazing memories they have garnered since stepping foot into this charming town.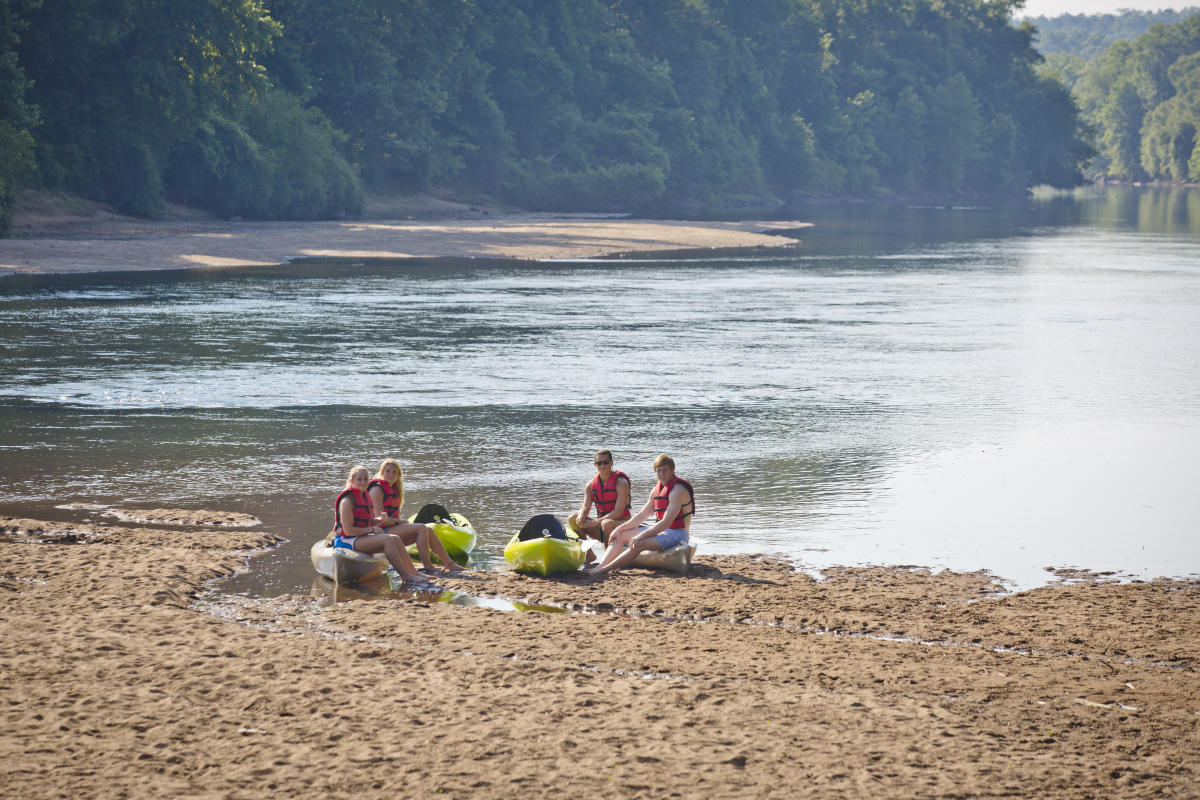 If you're looking for the natural beauty of Milledgeville, and a little adventure, the Oconee River Greenway is the perfect place. While walking the trails you will be surrounded by towering trees alongside a winding river. If your child hasn't experienced the river yet, suggest a family kayaking trip! Our local outfitters Oconee Outfitters, Krazy Dave's or Mac's Yak Kayak Rental rent kayaks by half and full day. The upper Oconee trip (Sinclair Dam to Oconee River Greenway) takes about 2 - 2 ½ hours and while you don't need to be an expert, there are some rapids as you get close to the Greenway. The lower Oconee trip (Oconee River Greenway to Central State Boat ramp) is the most common trip, the float takes about 2 ½ - 3 hours and is recommended for a relaxing river day.
Pull your child away from their studies for a day in the sun. Treat them to a relaxing outing at the lake and take turns jumping into the cool water to escape the summer heat. If you are looking to rent a boat Twin Lakes Jet Ski, Sinclair Marina and JereShai offers rentals to take out on the water. Sail the 15,300 acres of winding coves and several vast stretches of open water on Lake Sinclair. This is a perfect opportunity to bond and make new memories with your child.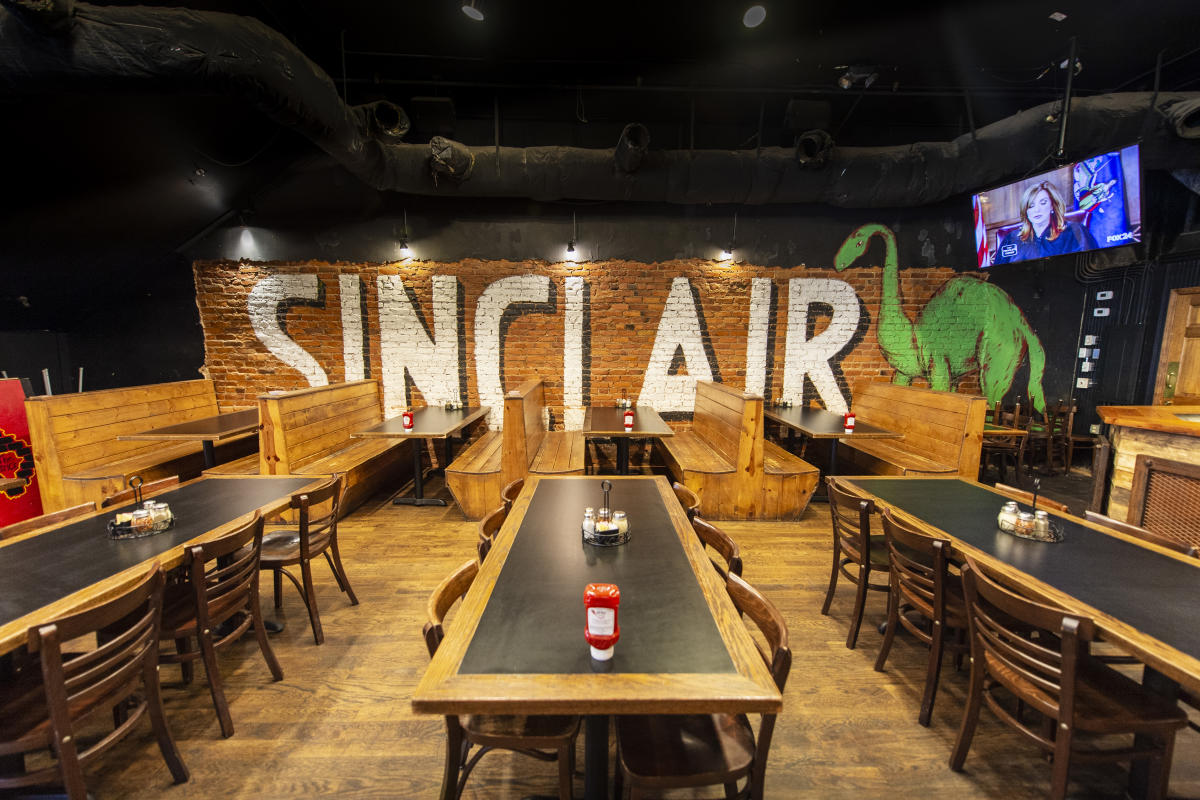 After all that exploration you will have worked up an appetite. If you ask your student where they want to eat for dinner, they are most likely going to say The Brick. It's the go to spot when parents come to town. From pizza to pasta to wings, we'd have to agree it's a perfect way to end the day. However, there are familiar favorites from home along Highway 441 as well as a few other popular choices students may say, like Kai Thai a go to place for sushi lovers and Thai cuisine or Biba's, an Italian restaurant that fulfills your pasta needs with big portions and garlic knots. All are good recommendations. 
With the wide variety of fun activities to do in Milledgeville, take time exploring this historical and charming town while spending quality time with your child. If you aren't quiet ready to head home or if college living isn't your cup of tea to rest your head, Milledgeville offers plenty of places to rest up and refuel for the remainder of your trip. Whether you're looking for a national hotel brand, a vacation rental home or a pet-friendly RV campground, we've got it all and we're here to help with all of that. 
For more suggestions on things to do and where to eat, stop by the Visitors Center for recommendations!