Whether you are a college student looking for a good place to eat or popping onto campus for a quick meeting or a parent wanting to treat your child to a delicious meal, our walkable downtown district has an incredible selection of restaurants to choose from. Yelp reviewers have helped make your decision easy, with the top 10 restaurants to eat in downtown Milledgeville. 
These rankings were compiled in July 2021.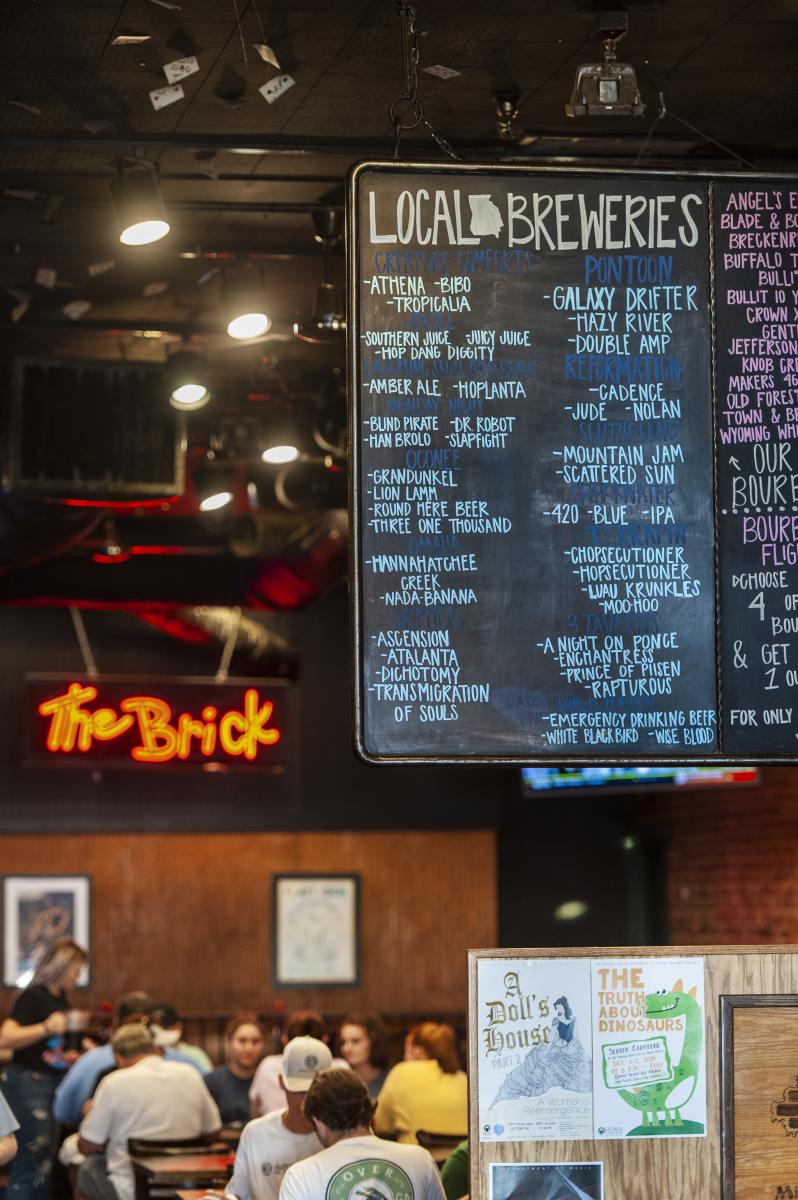 1. The Brick
If you are interested in having a family night in Milledgeville or going out with friends, The Brick is a great place for pizza night. They have a wide selection of brick oven baked pizza and a make your own pizza option that your group will surely enjoy. Pair your meal with any of their Georgia brewed beers. Oh and don't forget about Tuesday's Wing Night featuring 65 cent wings from 4:30 - 10 p.m.

"My wife and I came to Milledgeville on an impromptu day trip and stumbled upon this gem in downtown. Great location and atmosphere, fantastic staff (thanks, Christina!) and this Calzone! A work of art!.."
Review from Yelp reviewer on 2 January 2021.
2. The Reel Grill of Milledgeville
Enjoy upscale food with a casual atmosphere. The Reel Grill offers mouth watering steak and seafood that will leave your taste buds craving more. This restaurant is perfect for a special treat or a date night. Some of the fan favorites include their Bourbon Salmon glazed with brown sugar, the 16oz Bone-In Pork Chop with fire roasted apples, and the Seafood Platter with large shrimp, scallops and a catfish filet. 

"The filet was cooked to perfection, and the shrimp scampi was delicious! Highly recommend this place for dinner. Great atmosphere!'
Review from Yelp reviewer on 15 April 2021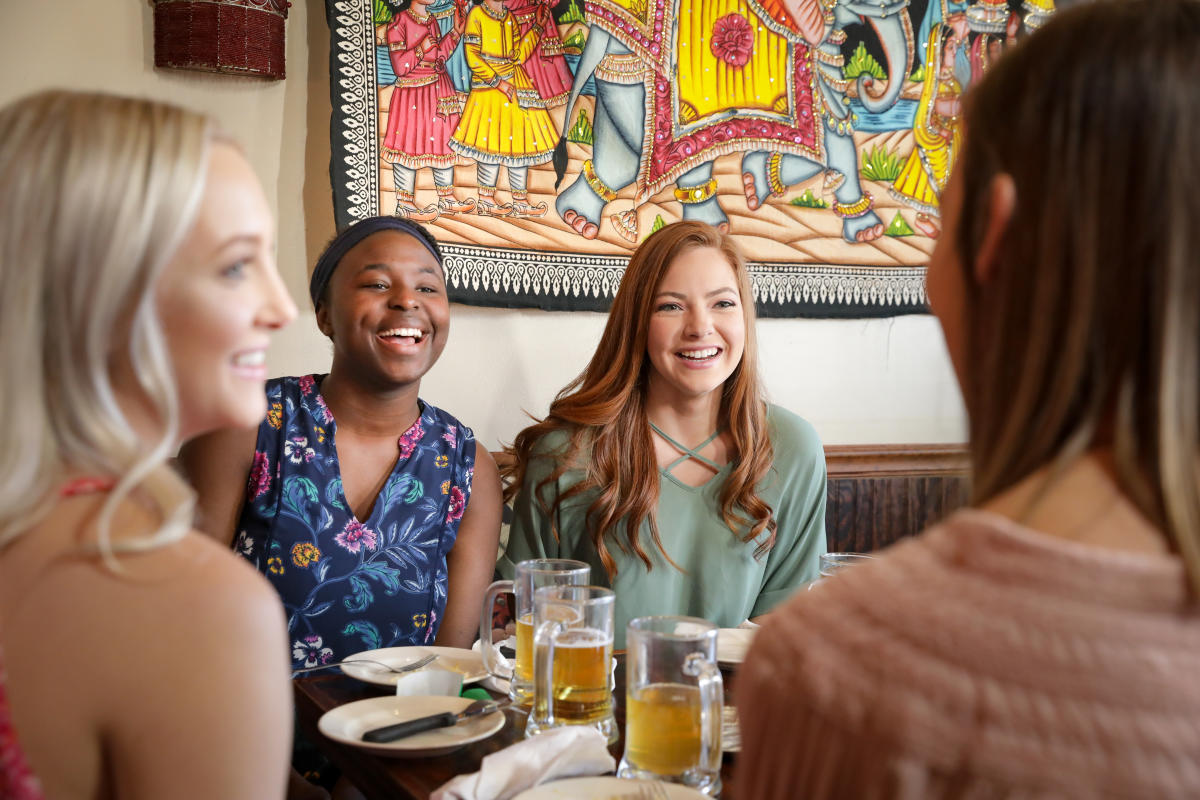 3. Metropolis Cafe
Indulge in flavorful Mediterranean food on Metropolis Cafe's back patio. Opened in 2009, this cozy restaurant has plenty of healthy options at affordable prices like their Greek Gyros and Shrimp Kabobs. If you are in the mood for Indian food, come to Metropolis on Thursdays and try their homemade curry and naan. 

"Best restaurant in all of Milledgeville. The food is fresh, the service is great, and the environment is a friendly, fun space. Also the only restaurant downtown with a back porch, so they are pet friendly! Definitely recommend."
Review from Yelp reviewer on 31 March 2021.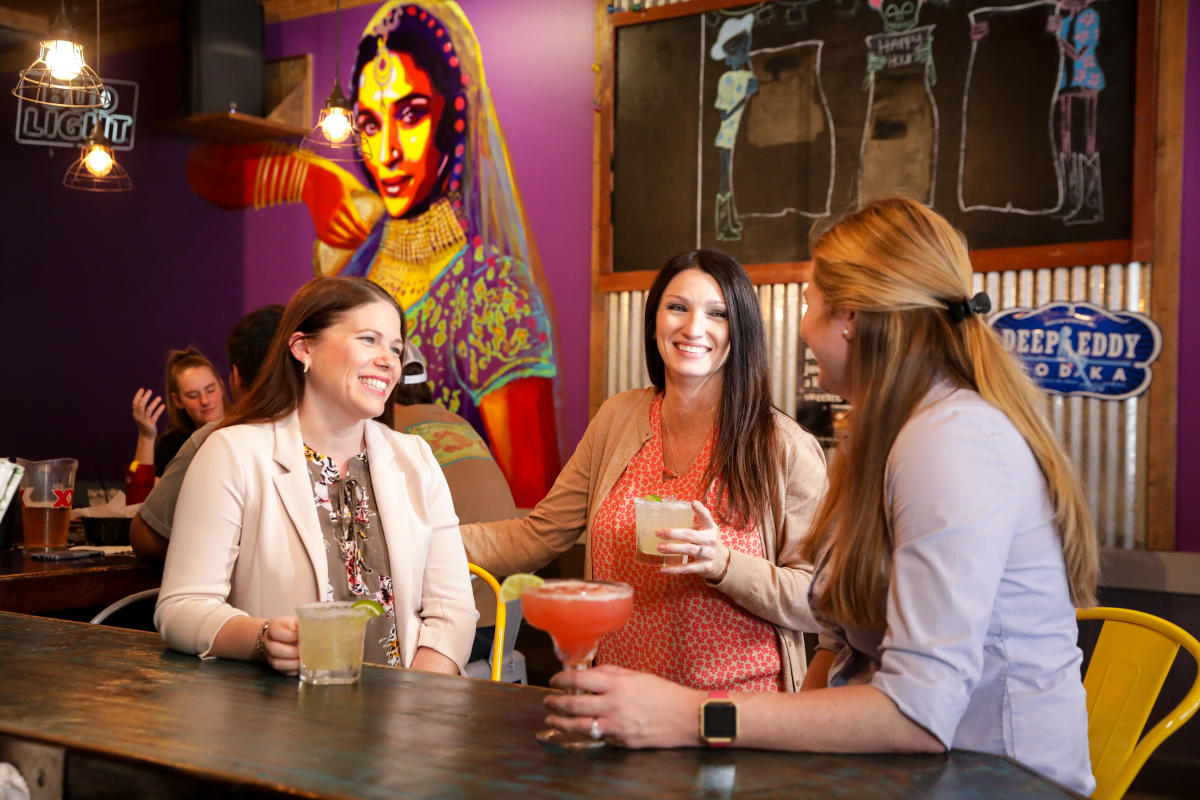 4. Bollywood Tacos
Bollywood Tacos offers a unique blend of Mexican and Indian cuisine. They have a friendly atmosphere, great service, and tasty tacos, burritos, and quesadillas that will leave you wanting more. We highly recommend trying their Peach Country tacos with fried chicken breast, bacon, pimento cheese, and peach salsa and their Honey Chipotle Shrimp Tacos with fried or grilled shrimp tossed in honey chipotle sauce with peach salsa and crunchy coleslaw. 

"Great taco spot in Milledgeville GA. If these were in ATL there would always be a line..."
Review from Yelp reviewer on 01 June 2021.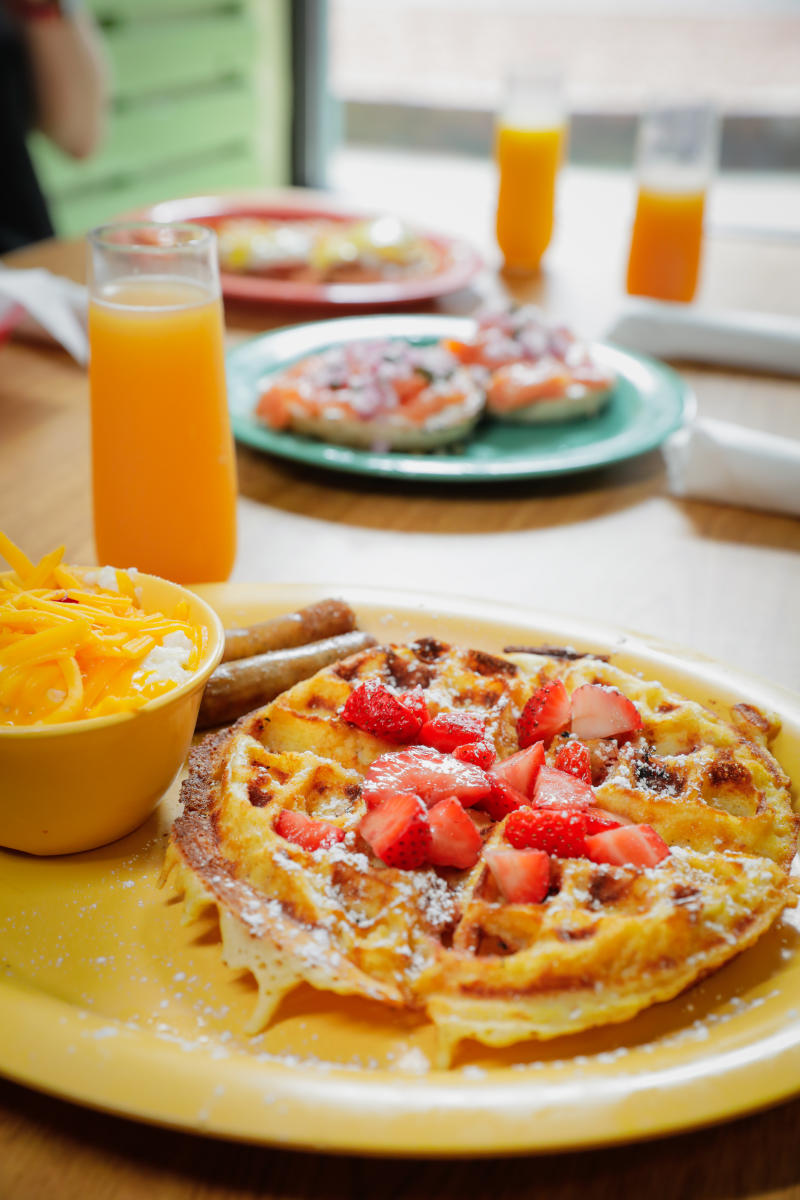 5. Local Yolkal Cafe
Students immediately feel at home when they walk into the Local Yolkal Cafe with incredible service and delicious comfort food. The menu has a wide variety of mouthwatering options including their award winning eggs benedict and buttermilk pancakes. Enjoy a fresh cup of coffee or a mimosa with your order of breakfast. It is no wonder why this diner is so highly praised by locals and travelers visiting Milledgeville.

"Service and food are wonderful!! Highly recommend the French toast. I wanted to take a few pix of our meal but everyone dug in so fast I missed the moment."
Review from Yelp reviewer on 22 May 2021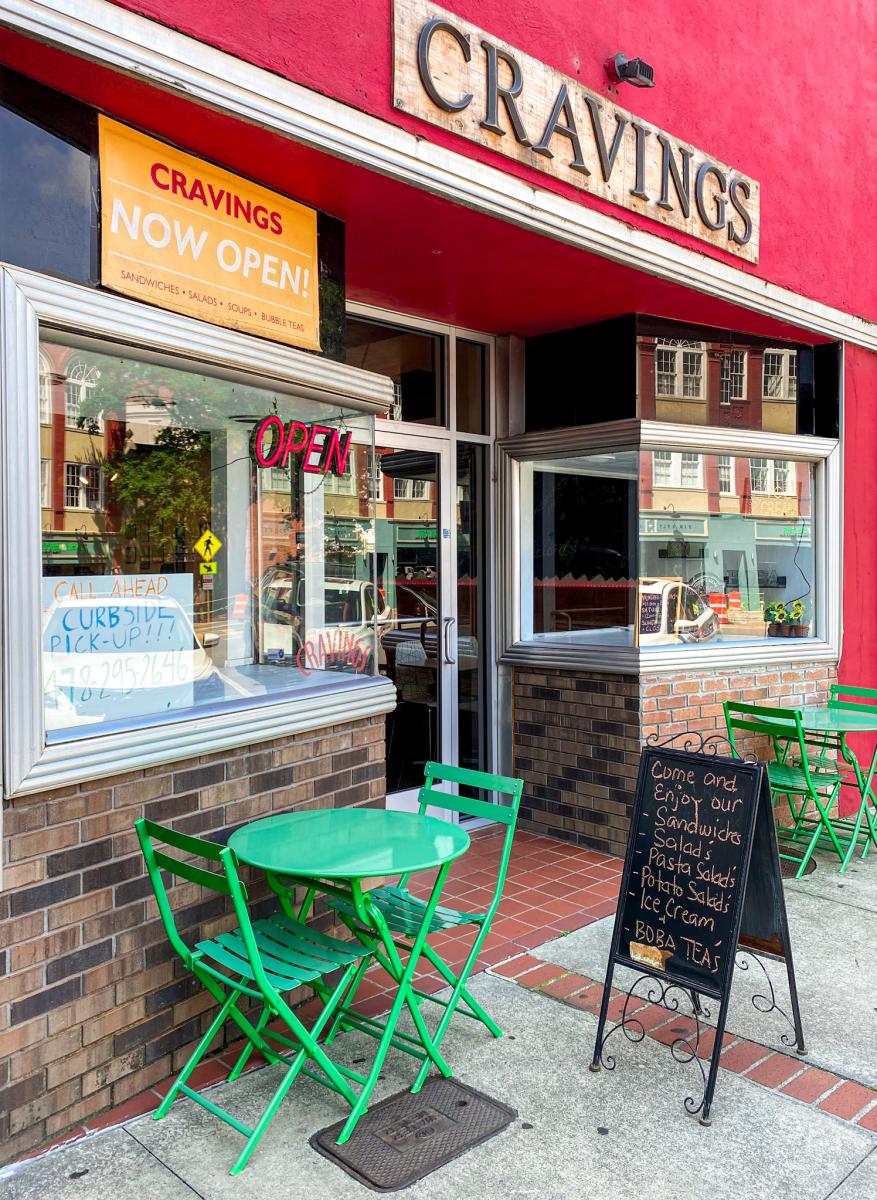 6. Cravings
This small family-run sandwich shop offers tasty food with a Tiawanese twist. Cravings's menu consists of traditional soups, salads, sandwiches, and a selection of bubble teas to choose from. We highly recommend their Gobbler Sandwich with roasted turkey, lettuce, tomatoes, mayo, cream cheese, cranberry jelly paired with their mango strawberry boba tea.

"I just love this place. Friendly faces, fresh salads, great bubble tea. The sandwiches are also GREAT. My husband likes the buffalo chicken the best. And if you're getting bubble tea, go Taro or Thai spice for sure."
Review from Yelp reviewer on 20 January 2020
7. Olde Tyme Delicious Hotdogs
Olde Tyme Delicious Hotdogs is a favorite among college students. Located near the Russell Library, Olde Tyme serves fresh off the grill hot dogs and hamburgers. They also serve other amazing dishes including chicken salad and their delicious soups that rotate weekly. Some of their most popular dogs include the Wicked Pimento Dog with pimento cheese, Chili, Fresh Sliced Jalapeno & Bacon Bits and their Chicago Dog with relish, onion, tomato, dill pickle spear, pepperoncini & celery salt.

"...I have to say they were delicious hot dogs! I had the "pickleback" which had 2 perfectly fried pickles pears, those French fried onion straws you put on green bean casserole (it said fried onions, so this caught me off guard) and ranch dressing. My husband had a naked dog with pimento cheese which he said was tasty with a little zip..."
Review from Yelp reviewer on 9 September 2021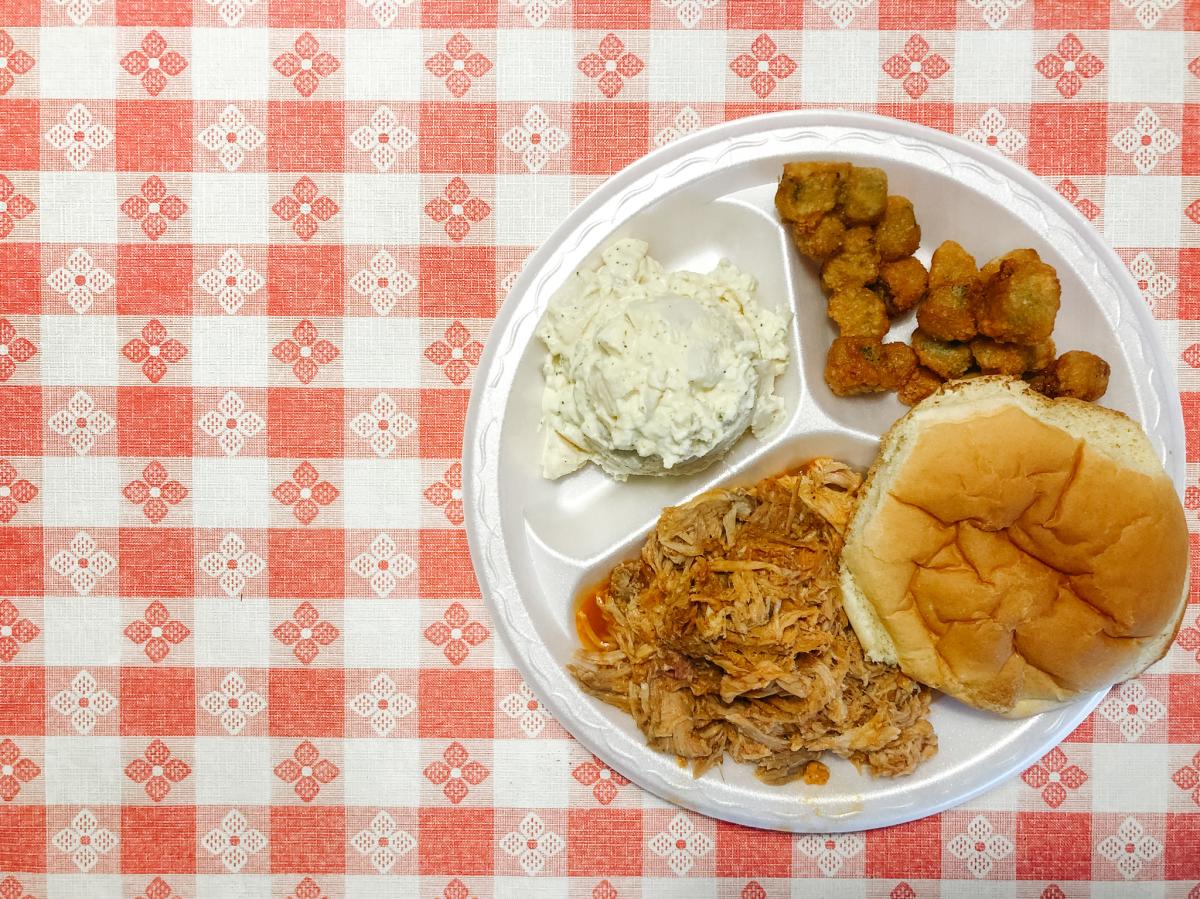 8. Georgia Bob's Barbecue
Every southern town needs a designated BBQ hub and Georgia Bob's is Milledgeville's finest. This authentic restaurant will not disappoint with delicious made-from-scratch food like their pulled pork BBQ sandwiches and chicken salad. All of their dinner items pair perfectly with their delectable peach cobbler and banana pudding.

"Best BBQ in Milledgeville! Everything they have is well prepared and will leave you satisfied & full. 100% recommend eating here on barbecue night!"
Review from Yelp reviewer on 29 May 2021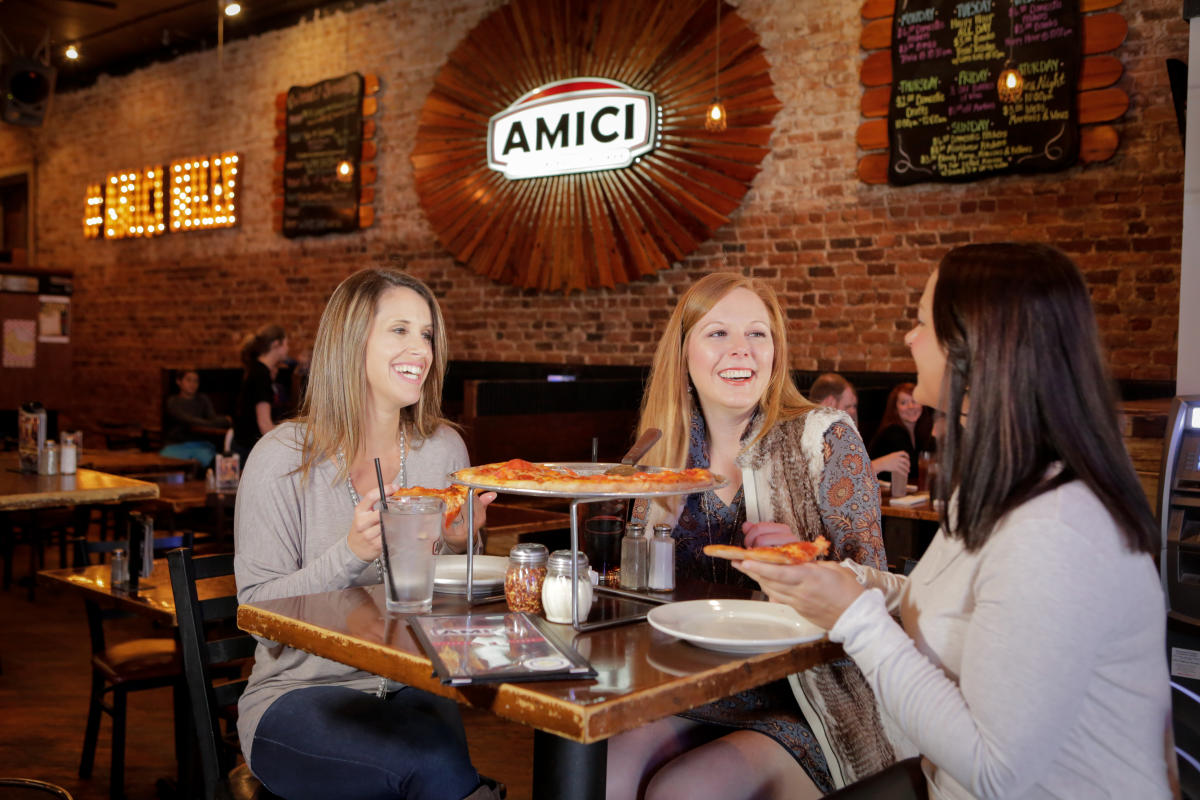 9. Amici
Enjoy Amici's Italian inspired fare made with the freshest ingredients and served with love since 1993. Slide into any of their booths and relax with a pint of refreshing beer and a slice of sizzling pizza. Some of their fan favorite items include their Jumbo Wings with a variety of savory sauces, their Blonde Greek Pizza with fresh spinach, mushrooms, feta and garlic, and their Philly Cheese Sub. 

"Service was great and fast. Pricing is also good. I always come for their wings. They are called jumbo for a reason and I always get the honey hot. It's a perfect sauce of sweet and heat and the ranch that comes with it is house made..."
Review from Yelp reviewer on 25 January 2021.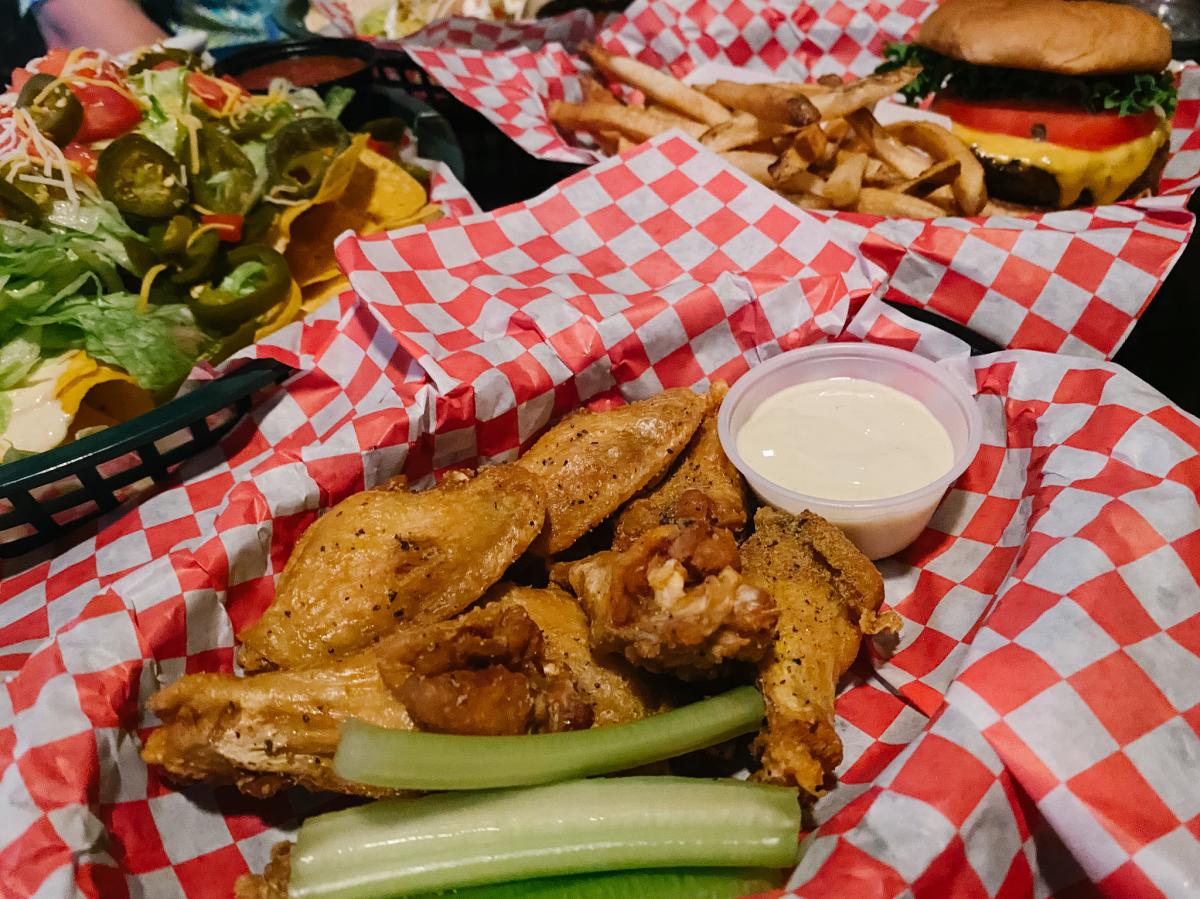 10. Velvet Elvis 
Last but not least, Velvet Elvis is a bar restaurant with a wide selection of food and drinks. They were established in 2006 and their overall goal is to consistently exceed their guests' expectations in product, service and overall dining experience. Locals rave about their delicious wings and burgers. 

"Clean and cozy. Great menu for a bar menu. Ordered a ton of food and everything was amazing. The beer was almost frozen!!!!! Incredible!!! The outside of the glass frosted up immediately. Also! Best onion rings in the country so far. Fun little RockNRoll style bar dedicated to Elvis. The service was perfect and the cooks did great as well..."
Review from Yelp reviewer on 21 December 2020.