As you meander down the charming streets of Milly, you will certainly be presented with an eclectic variety of small businesses such as, restaurants, cafes, boutiques, bakeries and yoga studios. Each of these establishments unique to Milledgeville have generated a rapport within the community which results in a pleasant experience for both the customer, and the business.
Here in Milledgeville, we celebrate the small businesses that help create the unique atmosphere of our community we experience in our day to day lives.  Although we celebrate our small businesses daily, April 29- May 5 is the official Small Business Week and a great time to recognize them.
Today, let's take some time to discover some of these wonderful businesses and what they have to offer both visitors and residents of Milledgeville, and over the next week go visit a local small business. 
Doodle's Cupcake Bakery

If you have a sweet tooth, Doodle's Cupcake Bakery can satisfy it- guaranteed. Open from Tuesday - Thursday, Doodle's offers a variety of decadent cupcakes from Red Velvet to Vanilla Caramel Cream and Twinkie Doodle to Chocolate Chip Cookie Dough. The treats don't begin and end with cupcakes, they also offer Fresh Apple Cake, Banana Bread and even Casseroles and Chicken Salad. Make sure to follow their Facebook page for a chance to be entered into their daily drawing to win 4 of their delicious cupcakes… for FREE.  
Good Karma: Center for Yoga & the Healing Arts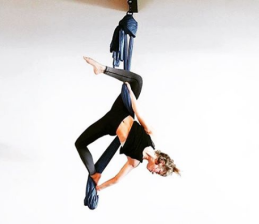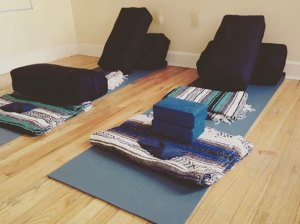 After indulging in some of Doodle's cupcakes and entering into that languid state of the infamous food coma, it may be of best interest to get your body moving again. So let's head down S. Wayne St, and enter a space of serenity, Good Karma: Center for Yoga & the Healing Arts. Good Karma offers classes for the yoga novice and the yoga expert.Choose from a variety of classes such as Beginner/ Intermediate Flow, Vinyasa Flow, Restorative Yoga, and Aerial Yoga. Visit their website to uncover the full selection of classes that is offered on a daily basis or follow them on Facebook and Instagram for pop-up events and inspiration.   
The Market Collective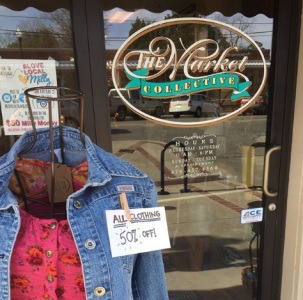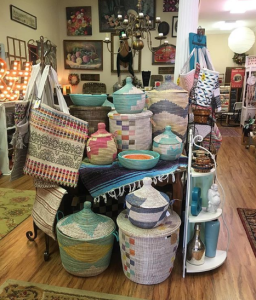 After your refreshing session at Good Karma, you may be ready to treat yourself some more. This time let's browse The Market Collective for a little piece of Milly you can take home with you to remember the wonderful time you had. It's here you will find an assemblage of unique vintage treasures and handmade items by local Milledgeville artists.
Owner of The Market Collective, Donna Collins, stresses the importance of having locally sourced items in her store. "I'm passionate about supporting local artisans and making sure they have a local outlet for their work. I've also found that people enjoy knowing where items have been made and being able to buy something unique that they can't find anywhere else."
Collins and The Market Collective have been in business in the Downtown area for over 4 years. "I am proud to be a part of this community. It's almost like a family, you get to know the other merchants and all of your customers. Our visitors love to shop in the Downtown area because of the personal atmosphere, it's the individualized attention that sets our local businesses apart."
For more information about local artists and vintage items available at The Market Collective, stop by their store on N. Wayne st, or visit them on Facebook or Instagram.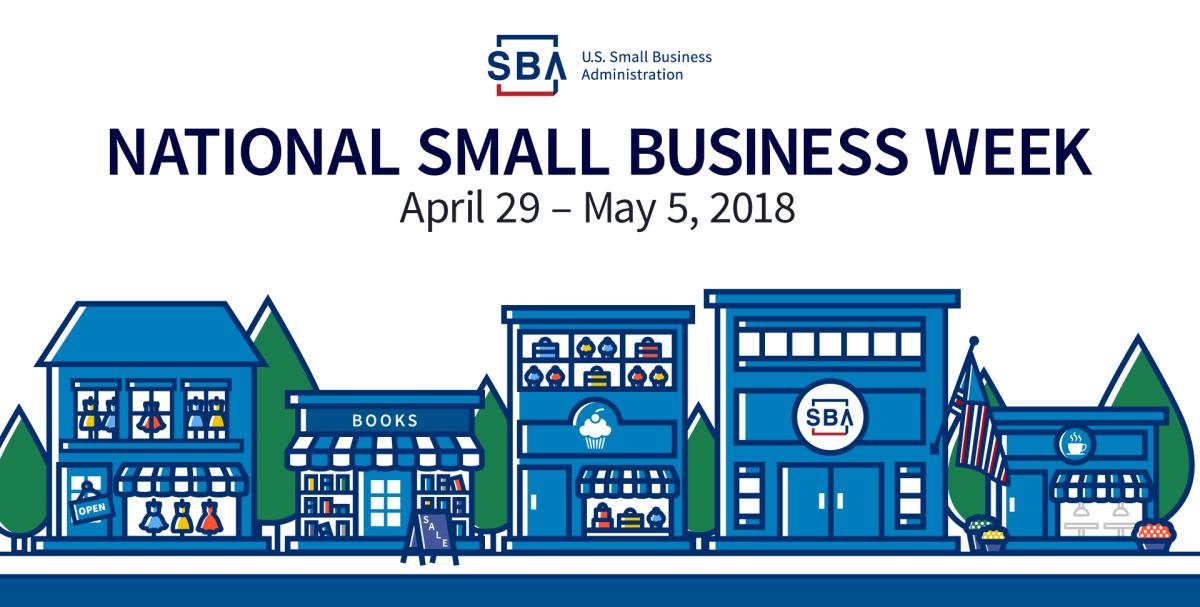 So next week, or anytime, visit one of our local small businesses. We think they do a great job making Milledgeville the special place it is.