As the summer transitions into fall, enjoy this incredible weather with a fun trip to the lake. Labor Day weekend is a great time to get outside with family and friends and soak up the summer sun. Here are 8 ways you can make the most of your Labor Day weekend by visiting Lake Sinclair.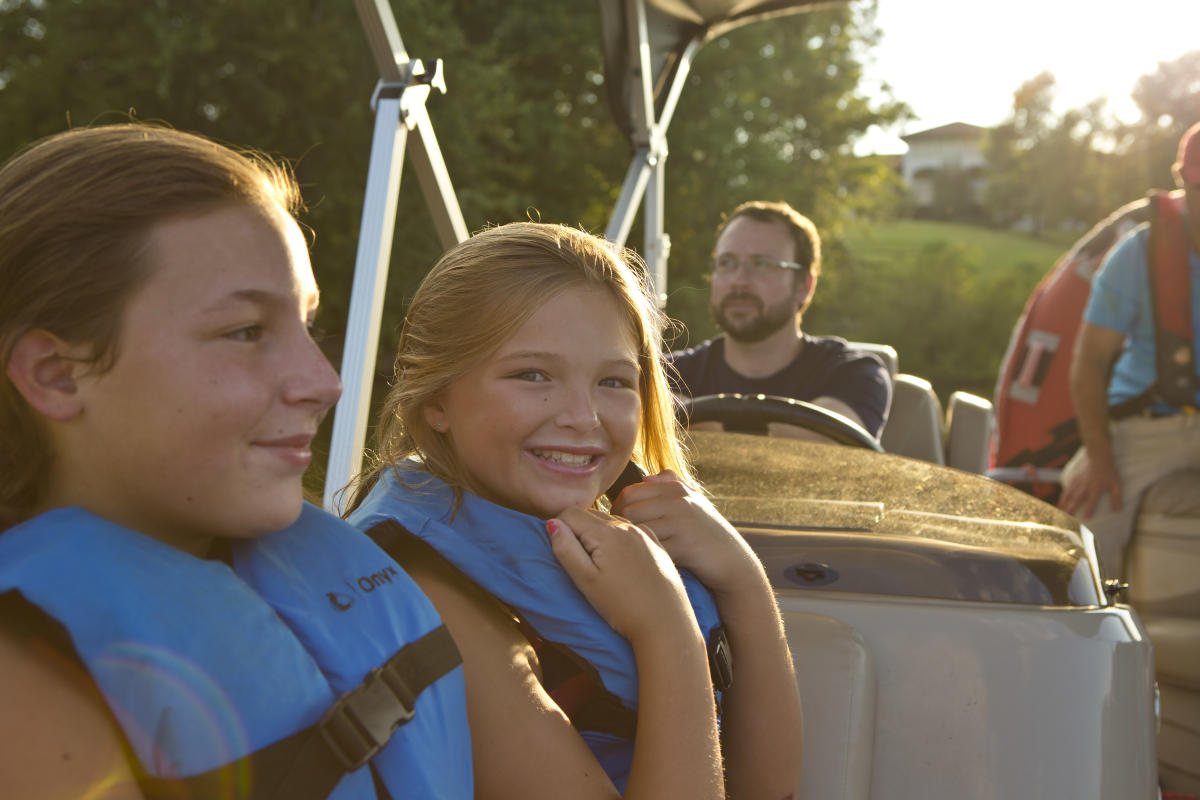 Rent a boat and get out on the water
Once you make it to the lake, there's only one thing left to do. Get out on the water, of course! There's no better way to celebrate the weekend than by jumping into the lake. Go for a swim, ride a jet ski, or maybe even do some water skiing. Get your heart pumping and soak up the last of the summer sun all in one go.
Local marina's rent them by the half or full day. For boat rentals and fishing guides try Sinclair Marina. Boats and jet skis are available from Twin Lakes Jet Ski as well as Jere Shai Lakeside. Looking for more, check out all our local outfitters.
DINE AT TAYLORS COVE
Taylor's Cove, the newest addition to Milledgeville, opened last year with an incredible seafood and southern cuisine selection. Pull up to any dock located near the restaurant and enjoy mouth-watering oysters, brisket mac-n-cheese, bourbon salmon, and so much more. They also have live music on the patio on Friday or Saturday nights if you are looking to enjoy local talent.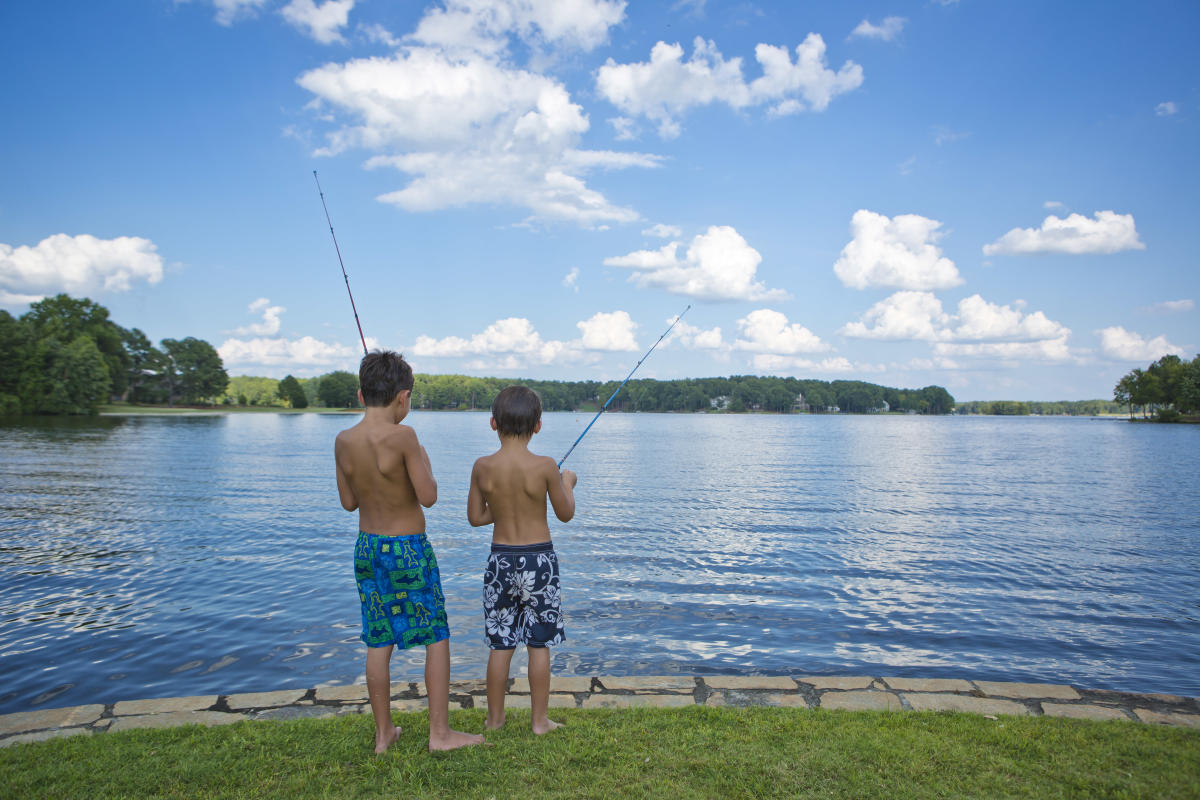 Try your hand at fishing
If getting out on a boat isn't your style, but you don't want to sit idle, try your hand at fishing in the lake. The lake is full of bass, catfish, and other species to catch. Take off your shoes, sit on the docks, and let your line sink into the clear waters of the lake to pass the time. It almost feels like you could belong in the opening credits of The Andy Griffith Show.
Need to know where to fish, check out our guide!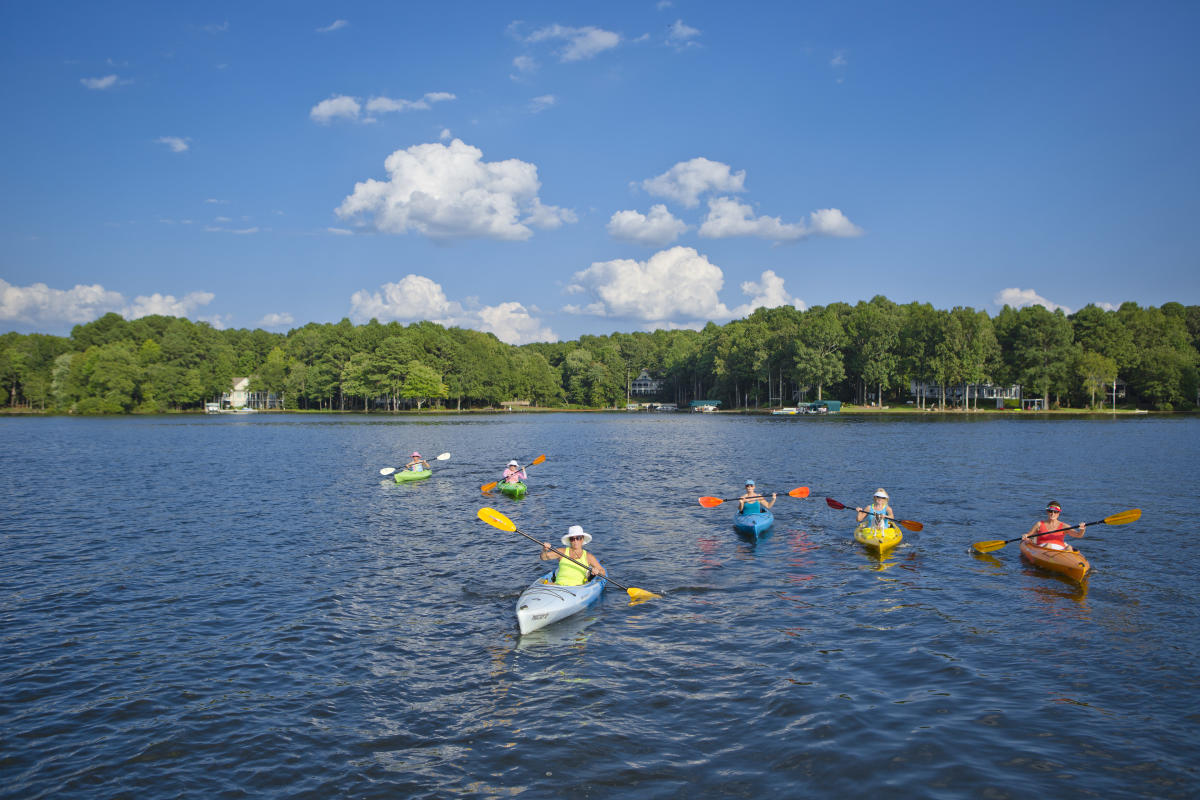 EXPLORE WITH YOUR PADDLE
Whether you are with family or friends, kayaking is always a fun bonding activity to do together. Rent Kayaks at Mak's Yak Kayak's or Oconee Outfitters and take them out on the water. All three offer pickup and drop-off rentals for your convenience. Paddle around the glistening open waters and winding coves while making new memories with family or friends.
ENJOY LOCAL BBQ
A three-day weekend is synonymous with a backyard barbecue, fire up the grill and enjoy the satisfying taste of a hard earned meal at any of our local campgrounds. For tent camping check out Little River Park Campground and Rocky Creek Park or pull the RV up at Scenic Mountain Campground (off the lake) as well as Little River Park Campground. 
If you are not interested in grilling your own BBQ, Milledgeville has you covered. Old Clinton BBQ is a local favorite and it will not disappoint. You can get everything from a classic BBQ sandwich to ribs to turkey and everything in between.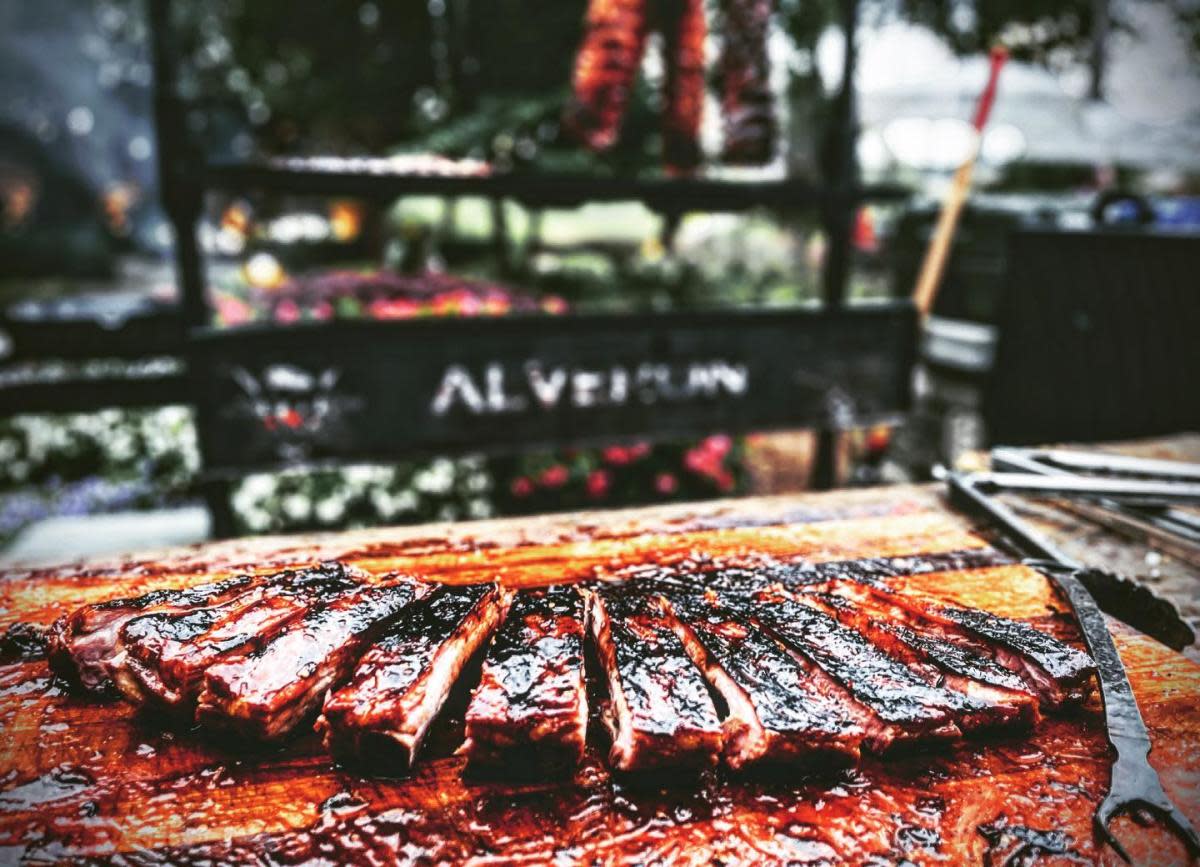 Comfort Farms is hosting their second "Q for the Few Backyard BBQ Competition". Fifty partner teams will compete in ribs, chicken thighs, and a special side item. All food must be cooked on a smoker with only wood or charcoal. This event is authentic as it gets to experience local Milledgeville hospitality and delicious bbq. Spectator tickets are $30, including dinner on Saturday and live music throughout the event.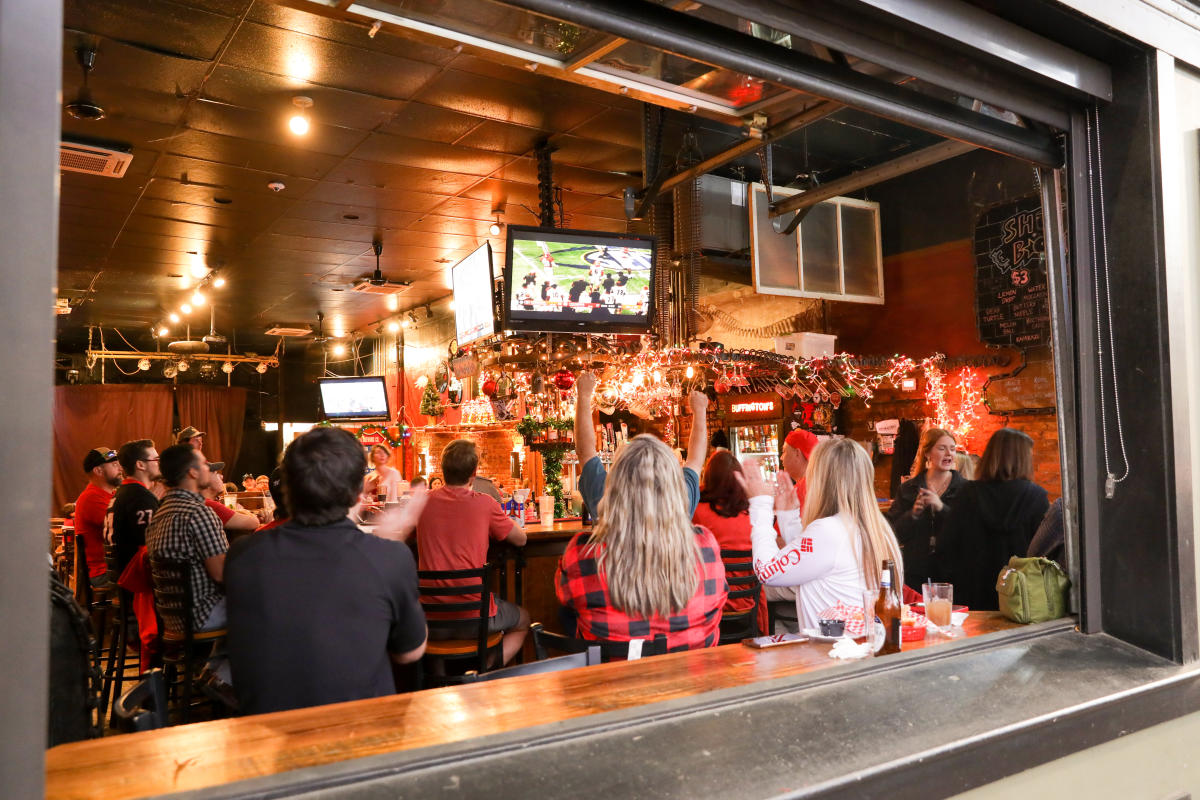 Catch the Game
If you're a sports enthusiast looking for the perfect spot to catch an exhilarating football game, look no further than Milledgeville's fantastic game day restaurants. Discover the large-screen restaurants in Milledgeville that not only serve up delicious, finger-licking wings but also provide the ultimate game-watching experience. Go Dawgs!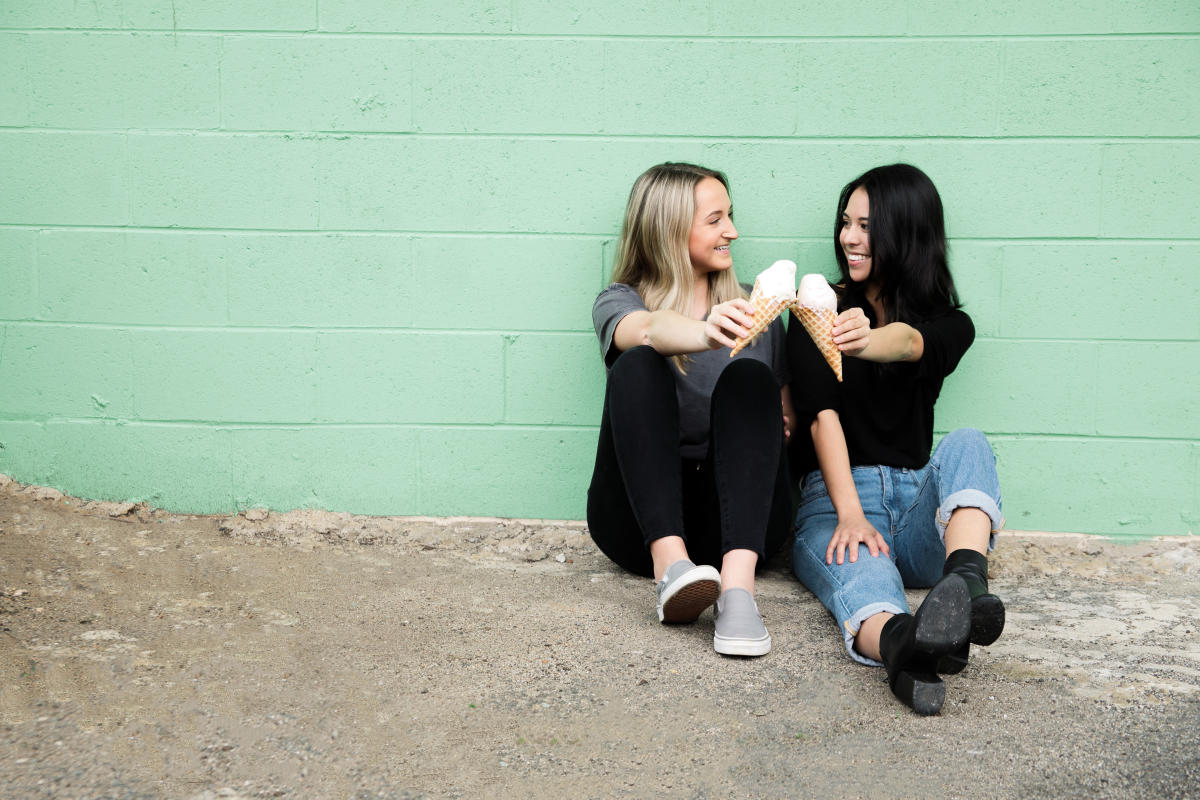 TREAT YOURSELF
Once you're done with all of your activities, head to downtown Milledgeville and reward yourself at Blackbird Coffee. They have a variety of delicious milkshakes, smoothies and pastries to indulge in. Enjoy your sweets on their cozy couch or back patio. 
In the mood for some ice cream? Cravings has a variety of classic flavors with plenty of toppings to choose from.  They also have a wide selection of boba tea, with fan favorites including Thai spiced boba and strawberry and mango boba.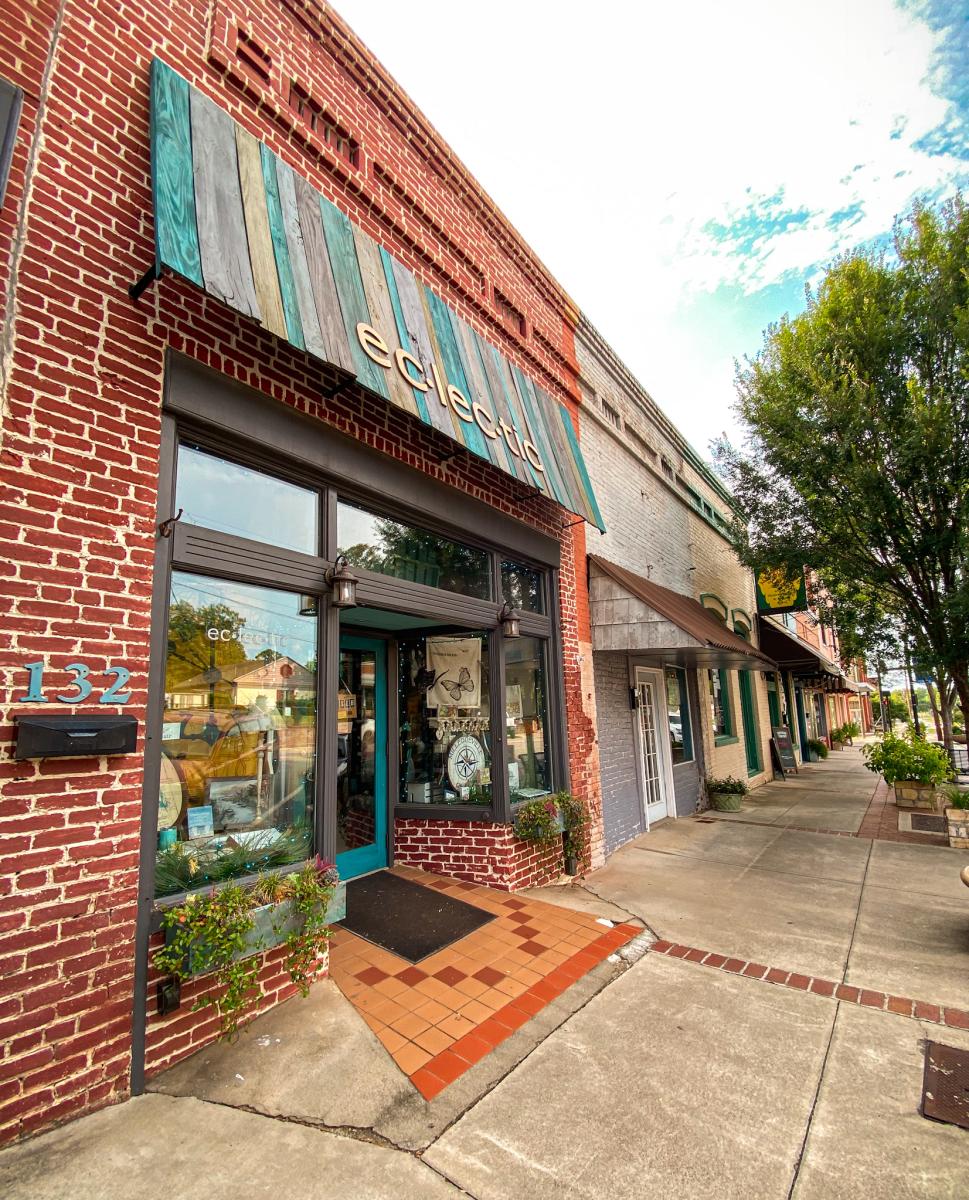 BUY A SOUVENIR 
While you are downtown, stroll through our local boutiques and pick up some cute items. There are plenty of shops to explore whether you are looking for stylish clothes, antique finds, or beautiful decorations, Milledgeville has it all. Eclectic has a fantastic selection of Lake Sinclair decorations and goodies. Buy a fun poster, a decorative pillow or a pretty Lake Sinclair mug to solidify this memorable trip.
REST YOUR HEAD
After a long day packed with fun activities, spend the night at any of our hotels, lake house rentals or campgrounds. Many of our lake house rentals come with private docks and other amenities to make your stay more enjoyable.
The Lakefront Peace home on Lake Sinclair can sleep up to 8 guests and is close to grocery stores, shopping, and restaurants. Some amenities include a large dock (covered and uncovered), patio, fire pit, and grill. The dock is also a perfect place for fishing if you are looking to try your luck.  
Looking to stay closer to downtown Milledgeville? This newly-renovated rental is conveniently located near both GCSU and GMC as well as the shopping and restaurants that make downtown Milledgeville wonderful.