We like to say that Milledgeville has a relatively mild climate all year round, but in the winter it can get pretty cool out. While there is not much snow or frost to be worried about, temperatures steadily dip for a few months, but have no fear as Milledgeville has plenty of things to see and do to make the most out of our winter season. Check out some of the Coolest Ways to Stay Warm below! 
Trolley Tours
"Milly the Trolley" is fully equipped for all-season travel around Milledgeville. This winter, step aboard the warmest trolley in town and enjoy a tour of Milledgeville.
Downtown Shopping
Downtown stores have wonderful seasonal selections and all storefronts offer a toasty reprieve from the chilly weather. Stop into your favorite boutique, restaurant, or mercantile this winter.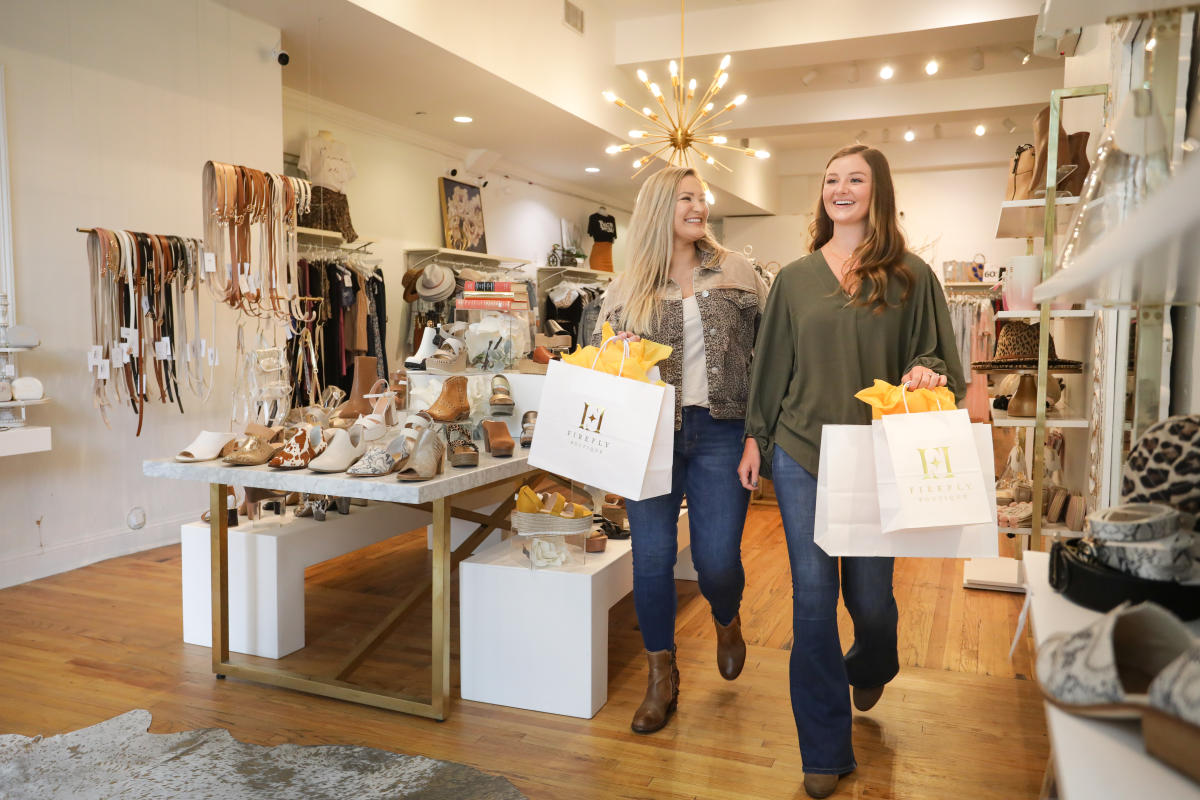 Listed as #5 on Budget Travel's 2019 list of "Top 10 Coolest Small Towns in America," downtown Milledgeville is a great place to spend some time exploring. Making your way through our local shops and restaurants makes for a fun outing with your best pals! Boutiques and antiques are scattered about with little treasures waiting to be discovered inside. Treat yourself with a new scarf or little souvenir as you wander about the quaint city of Milledgeville. To warm your hands up throughout your day, grab a cup of joe and or hot cocoa and take it to-go when you visit Blackbird Coffee, it's a local favorite. 
Hiking
Yes, taking a winter walk does involve getting outside, but with a some layers and a few minutes of walking or jogging you will be all warm in no time. There are so many places to get that workout in around town, here are just a few!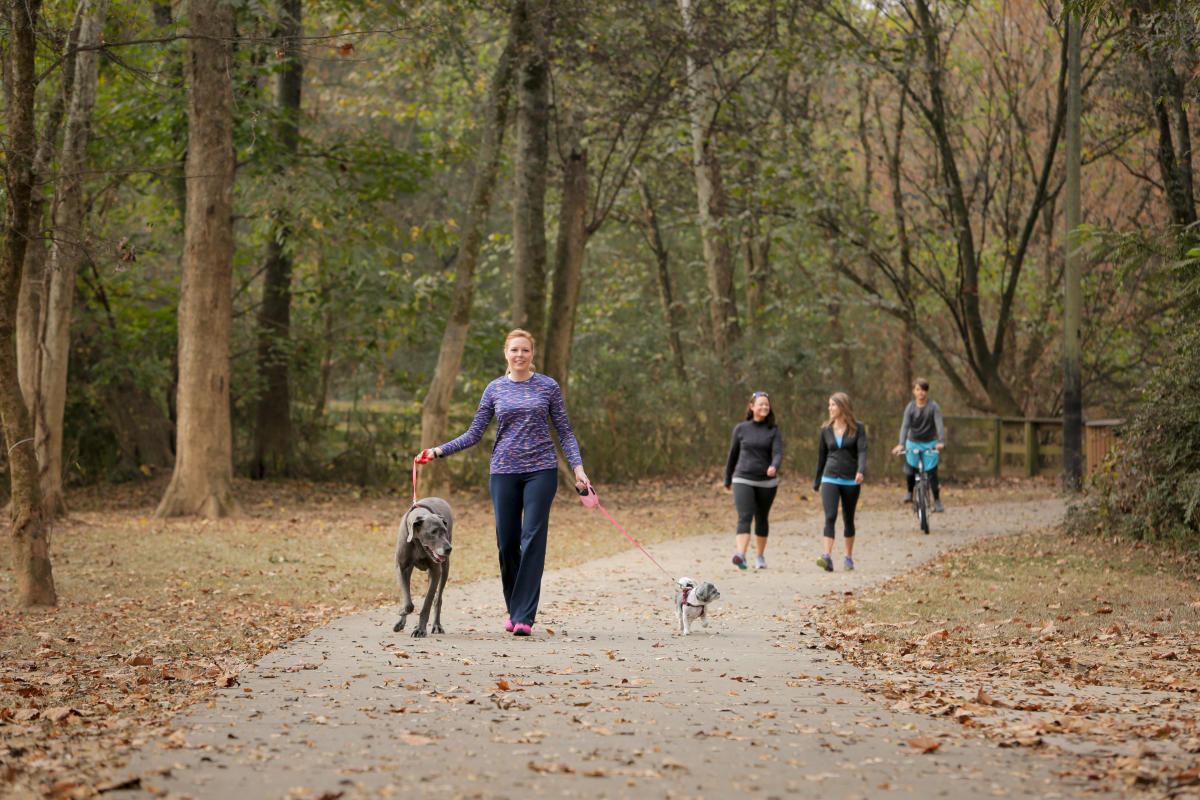 Oconee River Greenway
Looking to enjoy winter's chilly weather and gentle breezes? Check out the local outdoor hotspot, the Oconee River Greenway. Complete with a dog park, walking trails, and picnic spots, this grassy scene is excellent for a midday stroll alongside the river or a jog with your furry friend. Access to the park is free and dogs are welcome outside the dog park if leashed. 
The Greenway is open daily from sunrise to sunset.
Lockerly Arboretum
With camellias in full force, come enjoy the horticulture of Lockerly Arboretum's gardens and their outdoor walking trails, including the newly paved one-mile loop. Lockerly Arboretum embraces the natural beauty and cultural atmosphere of Milledgeville while intertwining a collection of foreign trees and plants, including Blue China Firs and Lacebark Elms. Spend your day relaxing on a picnic blanket or stroll through their 50-acre lot full of Cherokee Cherry's. 
The grounds are free and open to the public Monday - Friday from 8:30 a.m. - 4:30 p.m.
Historic Home Tours
If you need a break from the cold, head inside for a guided tour of a restored and preserved historic home in Milledgeville this winter! While the large fireplaces may not be providing toasty warmth, these historic properties are heated and will get you out of the elements. 
If you are wanting more history, bundle up and stroll the streets of Milledgeville to observe some of the gorgeous houses that lend our town its charm. Established in 1803, we showcase over 200 years of history in Milledgeville! Our famous self-guided walking tour will immerse you in the beautiful architecture of over 40 of our well-preserved Federal-style architecture, enhanced by noteworthy Greek Revival, Victorian and Classic revival houses. Brochures are available for pick-up at the Visitor's Center, open Monday - Friday 9 a.m. - 5 p.m. and Saturday from 9 a.m. - 4 p.m.
Did you know that we have an entire style of architecture named after our city? That's right. We're famous in the architecture world for 'Milledgeville Federal' characterized by side-gabled roofs, spiral staircases, and fanlight front entrances. It's all thanks to one man: John Marlor. John Marlor created some of the most beautiful buildings in town, five of our favorites are the Masonic Hall, the Stovall-Conn-Gardner House, the Newell-Watts House, the John Marlor Arts Center and the Brown-Stetson-Sanford House. For more information about locations of the walking tour, pick up a brochure in the Visitor's Center, . 
Sip Some Soup
What is cozier than a big bowl of delicious soup? We don't know either. Milledgeville restaurants make soup all year round, but during the winter, they really show out. 
 
Warmth &

Delicious

From Bob Marley soup to ramen bowls, Milledgeville has so many options to warm up with, and we have put together a convenient list of some of the yummy soups you have to choose from!
Our advice is to embrace the cool winter air of the season because before you know it we will be sharing the Hottest Ways to Stay Cool (no, really, that exists).