A new season brings an array of endless possibilities. A fresh, cool breeze sweeping through the air, vibrant leaves rolling along the sidewalks, and the mixture of spices filling the air are the perfect ingredients to make an exquisite Bucket List this fall. There are so many ways to fill your weekend with fall fun! With a little help, you can make this fall a great one to remember. Check them off as you go!
____ GO ON A HAYRIDE
Come join the Lockerly staff and volunteers for a day of interactive activities for the whole family. Family Fun Day will take place at the arboretum on Saturday, October 30 from 9 a.m. to 1 p.m. This event is free and open to all ages! Some of the activities include hayrides, fun with microscopes, guided hikes, and animal tracks.

____ Get a Pumpkin Ale 
October Fest at Amici's makes for a fun, fall experience with flavorful beers like their Pumpkin Ale. Experience new taps that come from all over Georgia, including Athens, Macon, Atlanta and more! 
____ WATCH FOOTBALL
In the south, the fall season equals Football season! Enjoy the game with a pint of beer, delicious appetizers, and great company at any of our local sports bars. If you are in the mood for wings, The Brick, Amici, Velvet Elvis, and Pickle Barrel have an incredible selection of mouth-watering wings, cold beers on tap and a big screen tv in sight from any seat in the house.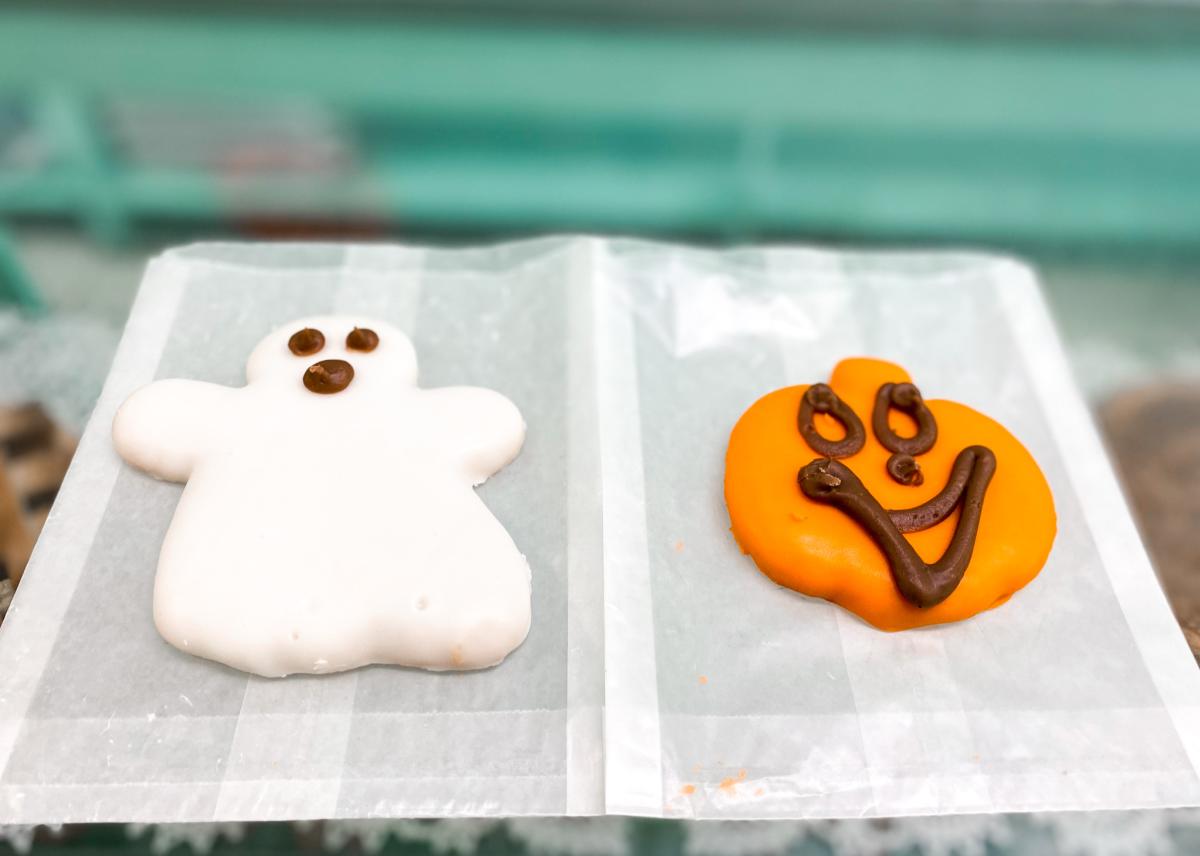 ____ Get a Cookie 
Add something sweet to your day with a pumpkin or ghost cookie from Ryals Bakery. Y'all know how delicious the smiley face cookie is, so how about a little October twist? We promise your taste buds will thank you. 
Doodle's Bakery is another local favorite, where you will find an assortment of fall recipes including pecan pie bars with caramel glazed, pecan pies, pumpkin cupcakes and homemade soups and chilies for you to enjoy!
____ GET COZY AROUND A CAMPFIRE
Georgia's fall weather is perfect for camping. Grab a couple of friends for a night of smores, ghost stories, and star gazing. Milledgeville offers two RV Parks and Campgrounds with beautiful views and a variety of accommodations. If you are interested in renting a lake house, there are plenty of options to choose from. The Charming Lakefront Cottage and the Big Blue offer a luxury stay with an outdoor fire pit, along with other amenities for a fun weekend getaway.
____ GET YOUR FRESH PRODUCE 
Paired with local farmers around Milledgeville, Comfort Farms offers fresh produce, poultry and more at their farmers market. Come out every Saturday and pick up delicious fresh food! This hidden gem in Milledgeville is an agri-therapy farm that helps veterans who suffer from PTSD, and we are all blessed from the farm as a result! See their Facebook to learn more about their fall events!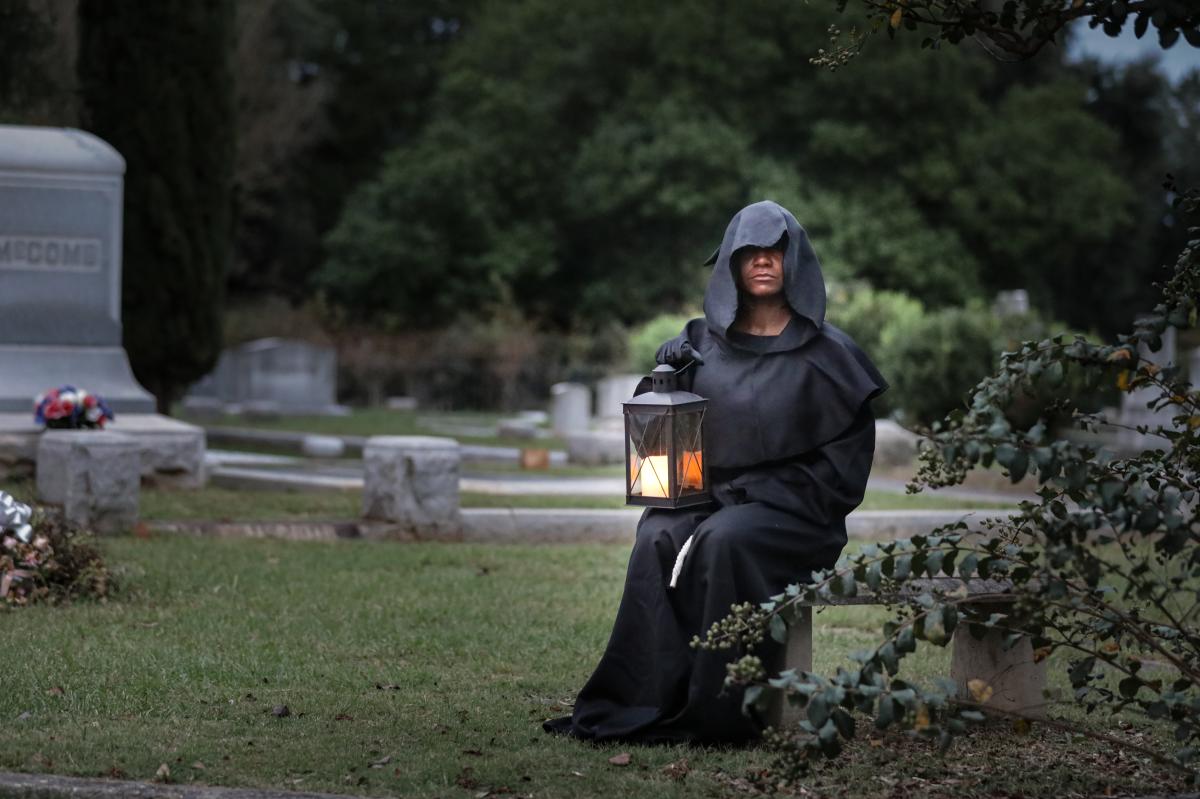 ___ Get Spooked
Get in the fall spirit with a haunted Ghost Tour. Hear about Milledgeville's spooky and sinister past during the Ghosts of Milledgeville Walking Tour. Join us every Saturday morning, for a guided walking tour of some of Milledgeville's hauntings throughout downtown.
If you are looking for something more scary, brave the eerie Cemetery Tour where haunting stories from the past are told and the Grim Reaper leads you on a sinister tour through Memory Hill Cemetery. Beware of the ghosts that roam the graveyard and lurk behind the stones. The tour takes place on the evenings of October 26-29th. Come out and get spooked, if you so dare!
____ Enjoy a Picnic
Grab a blanket, a basket, camera and some snacks and have a picnic beside the shimmering pond at Bartram Forest. Be surrounded by trees towering all around you and breathe in the fresh pine. Bartram is the place to go to get lost in the beauty of nature and hear birds chirping and see wildlife as you munch away on your picnic--and just remember, no trash left behind!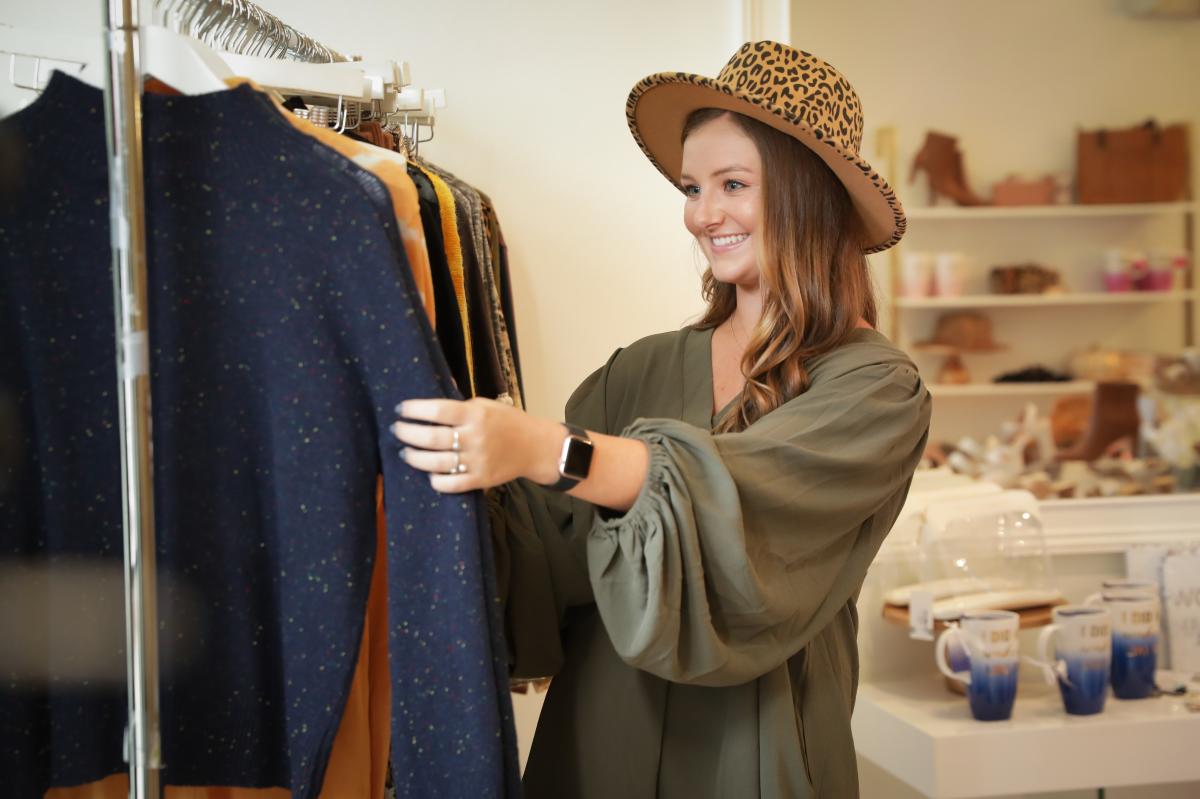 ____ Update your Wardrobe
With summer coming to an end, it's time to revamp your fall wardrobe! Check out Firefly's adorable and trendy new hats--it's the perfect thing to pair with boots and a sweater for a night on the town with the girls!
____ Take a nature walk 
Milledgeville has a variety of stunning trails for visitors to bike, walk or jog along. Get out and enjoy the nature trails that run alongside the rushing river. Soak in the warm sun as you breathe in the crisp air and see the gentle leaves dance through the air and fall to your feet. The Oconee River Greenway is a great place for a morning jog or to throw a frisbee with friends in the evening hours.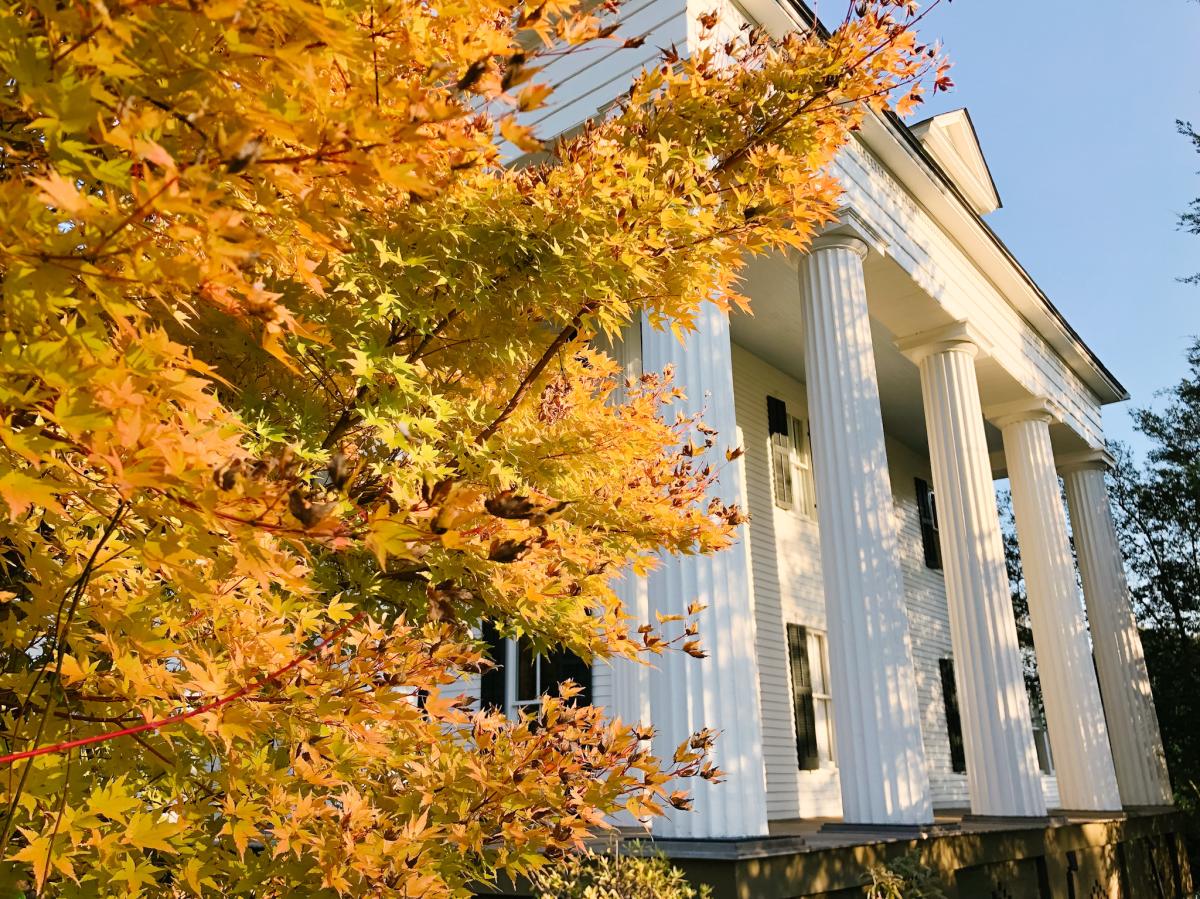 ____ Take pictures of the foliage
On your walk through Milledgeville's Historic District, snap a few selfies or a new profile pic for the gram! The blend of stunning architecture and fall colors are just too pretty to pass by. Georgia's Old Governor's Mansion, the Old State Capitol Building and historic homes located on and around Liberty Street, create the perfect artsy shot! 
____ Sip some soup 
Fall is the best time for a warm cup of soup, and where better to go then Stacked, a favorite local sandwich shop! Tomato Basil, Loaded Baked Potato, Chicken Enchilada with beans and Roasted Red Pepper with smoked gouda will warm your tummy and your heart, be sure to give on a slurp!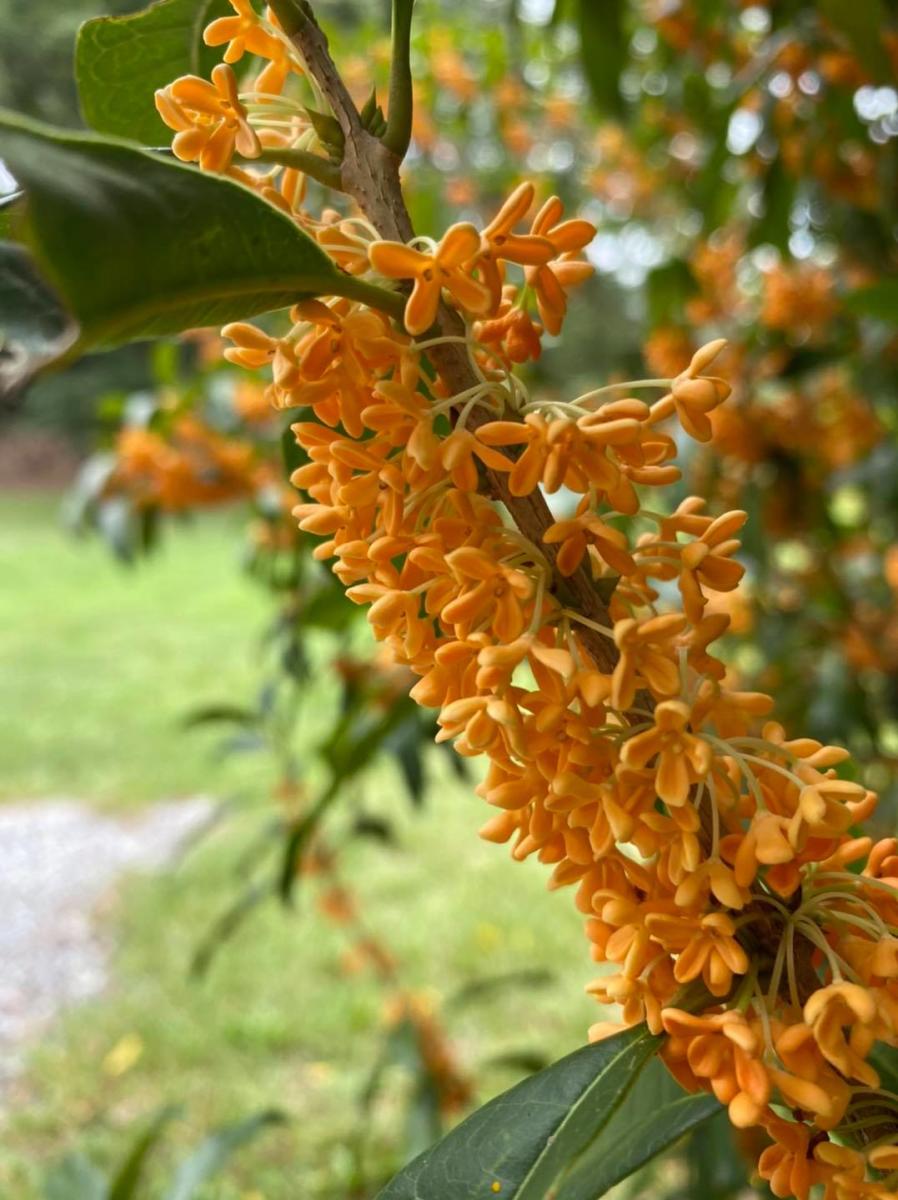 ____ Take in the blooms
As autumn sets in and many trees and plants begin their winter siesta, Lockerly Arboretum comes alive! The tea olives are blooming and the grounds smell delicious. Stroll among the large camellia plants whose buds are blossoming in pinks, whites and reds. 
____ Colorful Sunset Boat Rides
Take in the abundance of color offered in fall while watching the sunset on Lake Sinclair. Zip past trees with shades of deep yellow, burnt orange and rustic reds and kick back and relax. Rent a boat from Sinclair Marina and bring along a blanket if you think you will get chilly aboard your sunset expedition!
____ Decorate for the season 
Need any new pumpkin front door decor, fall hand towels or place mats to spice up your home? Grab something seasonal from Market Collective or Eclectic to give you that warm and cozy vibe!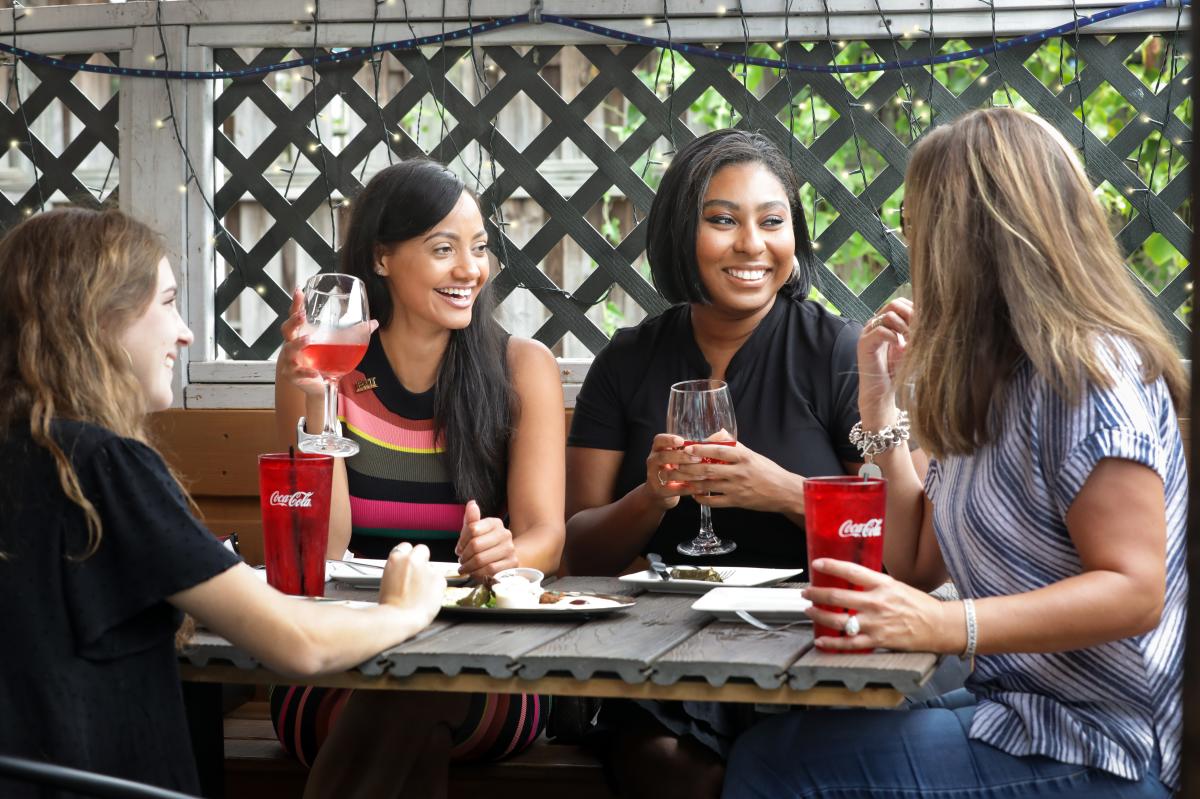 ____ Dine Al Fresco 
Metropolis is the place to go to enjoy tasty international cuisine while eating outside. The service and Mediterranean food is spectacular. Pair it with a glass of wine and you will be set for a nice evening dinner on the town.
____ WATCH A PLAY
Get dressed up and attend the theater with friends or family. Georgia College has two productions occurring this fall. The Revolutionist is a hilarious play about four beautiful, badass women who lose their heads in this irreverent, girl-powered comedy set during the French Revolution's Reign of Terror. Shows are on September 28 - October 2 at 7:30 p.m. and Sunday, October 3 at 2 p.m.
The Puff's is another greatly anticipated play that is occurring at the Black Box Theater, on November 10 - 13 at 7:30 p.m. and November 13 & 14 at 2 p.m. For seven years a certain boy wizard went to a certain wizard school and conquered evil. This however, is not his story. This is the story of the Puffs... who just happened to be there too. A tale for anyone who has never been destined to save the world.