As Milledgeville begins to cool and her leaves change from one shade to the next, be sure to grab your jacket and take a stroll through her stunning autumn views. It is the perfect time to step out into nature, as the weather is not too hot and not too cold, but just right! Experience the harmonious fall atmosphere at some of our favorite locations around Milledgeville--it will leaf you wanting to see more!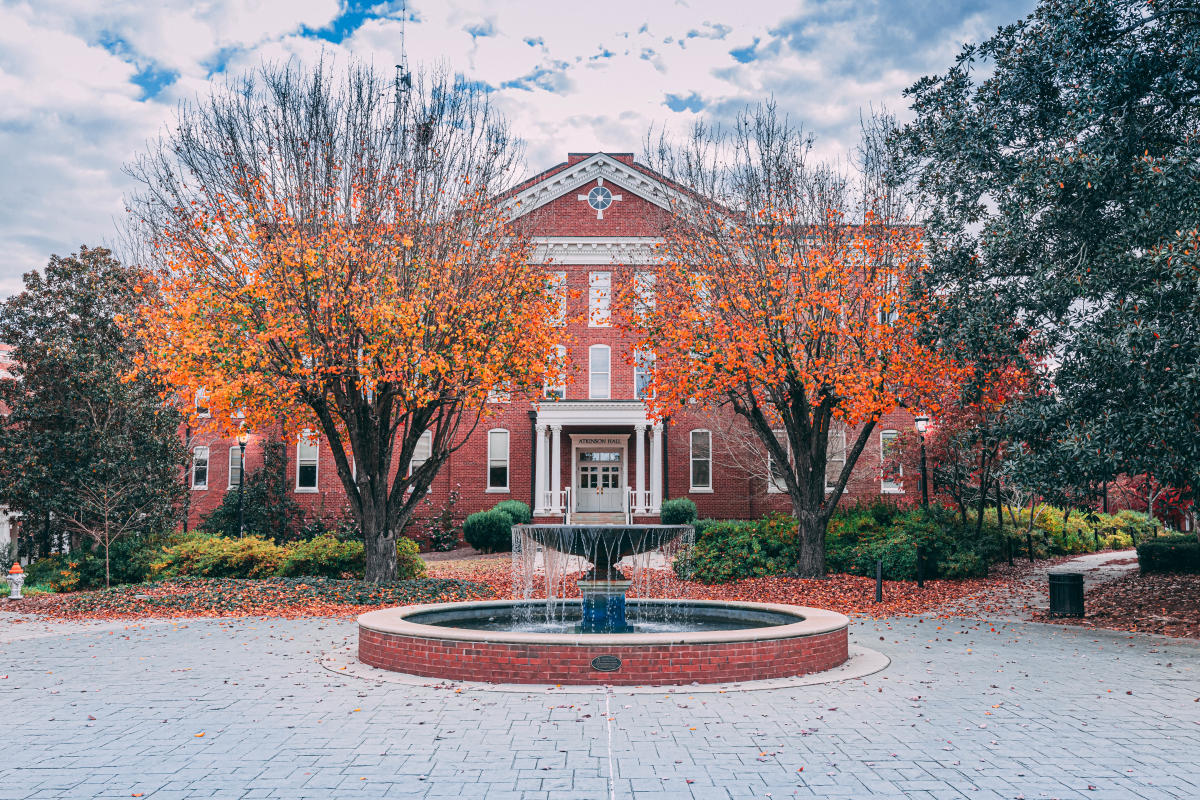 Head to Georgia College's campus this fall to see stunning architecture amidst a canopy of tall oaks trees. Follow paths that lead you through historic red brick buildings with white Corinthian columns and beautiful red-leafed trees in an array on the property. 
Memory Hill Cemetery has been around for 200 years, telling the tales of old through rows and rows of stone. The cemetery has people from Georgia's history such as L.Q.C. Lamar, Congressman Carl Vinson, and Flannery O'Connor, early Georgia governors, legislators, college presidents, slaves, and soldiers all buried in this tranquil resting place. The cool autumn wind blowing through the tombstones that shine in gold in the sun, coincide to create a serene place for an evening stroll.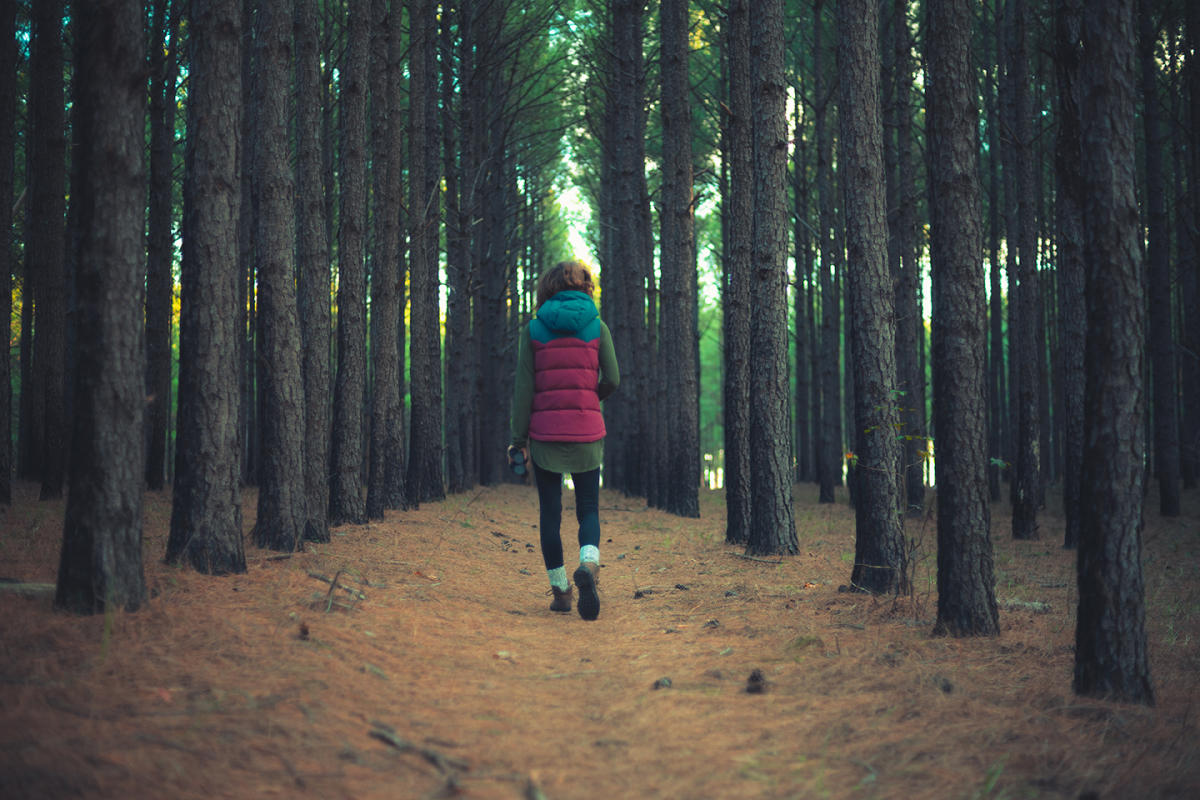 Lace up your boots for a world full of life and nature for you to go enjoy in the crispy air. Hear the crunch of the leaves beneath your feet as you walk alongside the glistening pond at Bartram Forest. Birds can be heard singing from the multitude of trees whose branches shade the trails. If you are an outdoor enthusiast, Bartram offers an enchanting stroll for your friends to come out and enjoy this fall!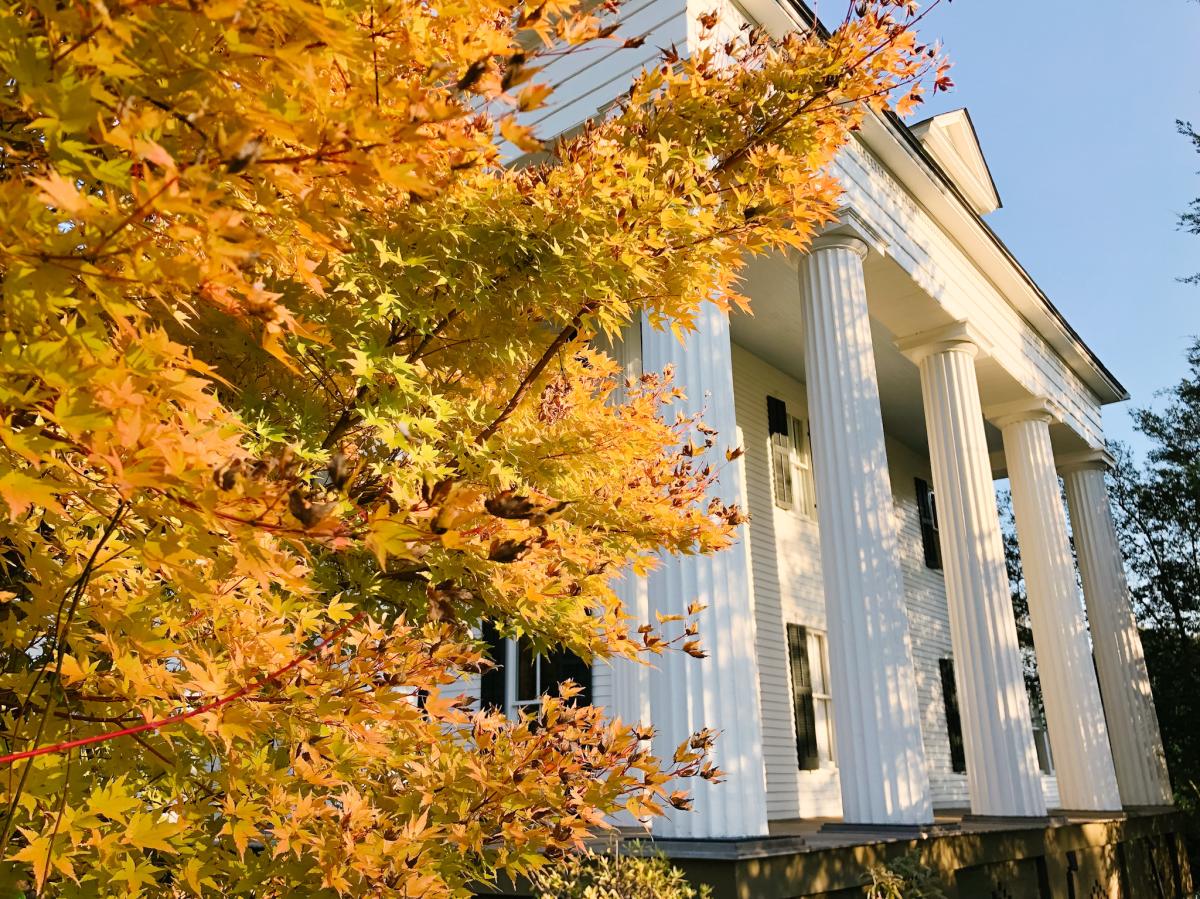 A popular walk for history lovers is the Historic Walking Tour that takes you through homes established in the late 1800s and early 1900s. Take a step back in history to see what Georgia's Antebellum capital looked like during the Civil War era. Homes inspired by Greek architecture and the Victorian period line the streets of Milledgeville, allowing passersby the chance to marvel at its history on this self guided tour. Choose whatever you'd like to see, just make sure to dress for the adventure!
Take a stroll through The Eddy Neighborhood, a historic location where many African American's used to live in the early 1900s when segregation was still a social norm in the South. Experience the stories and heritage of people who lived here and the events that took place in these blocks which play an intricate role in the city's heritage and served as the foundation of Milledgeville. Season it with a sprinkle of fall and your fall day will be well spent!
Adjacent to the Oconee River lies the Oconee River Greenway full of trails, paths and boardwalks. With the river ever flowing beside you, beautiful trees encompassing you, colorful leaves gliding through the air, this is a dreamy spot for you and your family to enjoy this fall. After a nice walk through nature, stop to throw around a football in the open fields or have a picnic on one of the picnic tables in the park!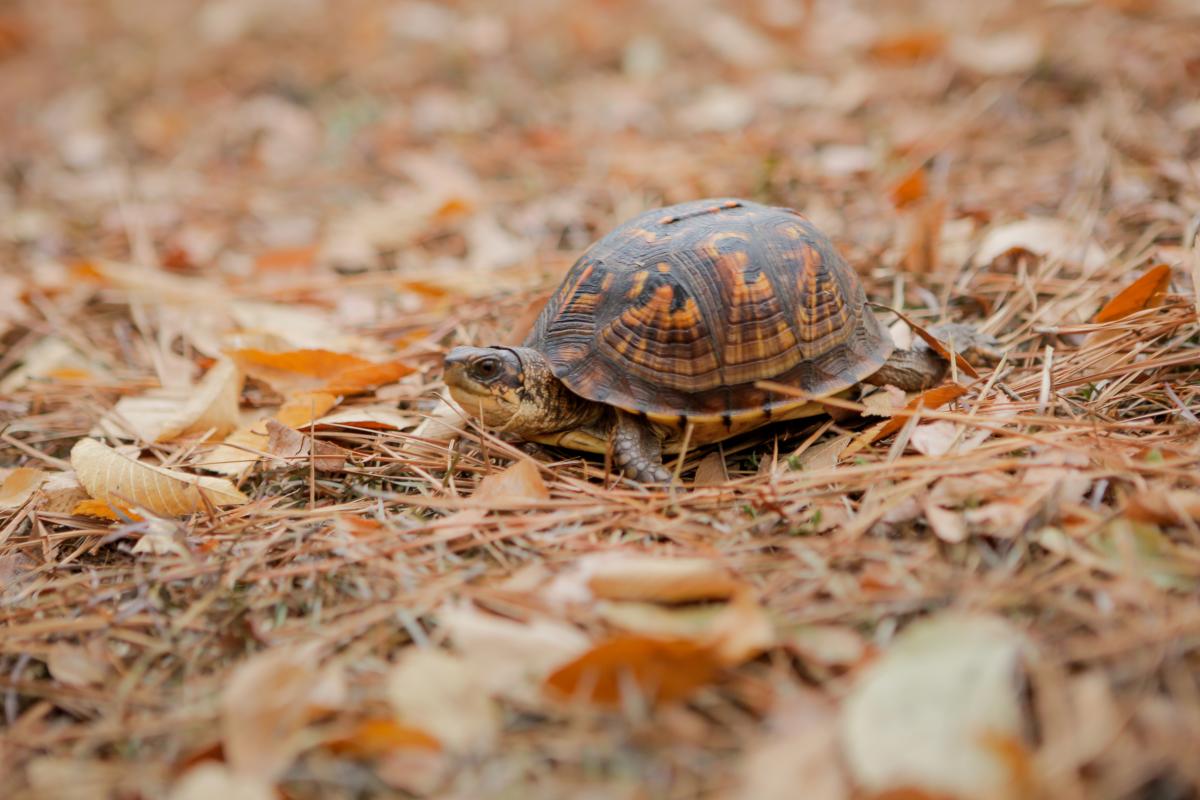 Follow paths through 50 acres of our lovely Lockerly Arboretum, including around a charming pond that's connected by a quaint wooden bridge. Wildlife can be spotted throughout the grounds amidst the brilliant array of trees! Take the leaf-strewn path around Rose Hill and gaze up at the gorgeous historic mansion.  

Let your feet take you someplace special this season--we promise it will leave you falling for Milledgeville all over again...