While your college years may be a thing of the past, it doesn't mean you can't celebrate the splendor of spring with a relaxing, fun, and hospitable getaway. From lakeside retreats to spa services to bottomless mimosas, make Milledgeville your spring break destination. We've picked 9 of our favorite spring break activities for grown-ups where you can kick-off spring amid a low-key vibe. 
Relaxing
RENT A LAKE HOUSE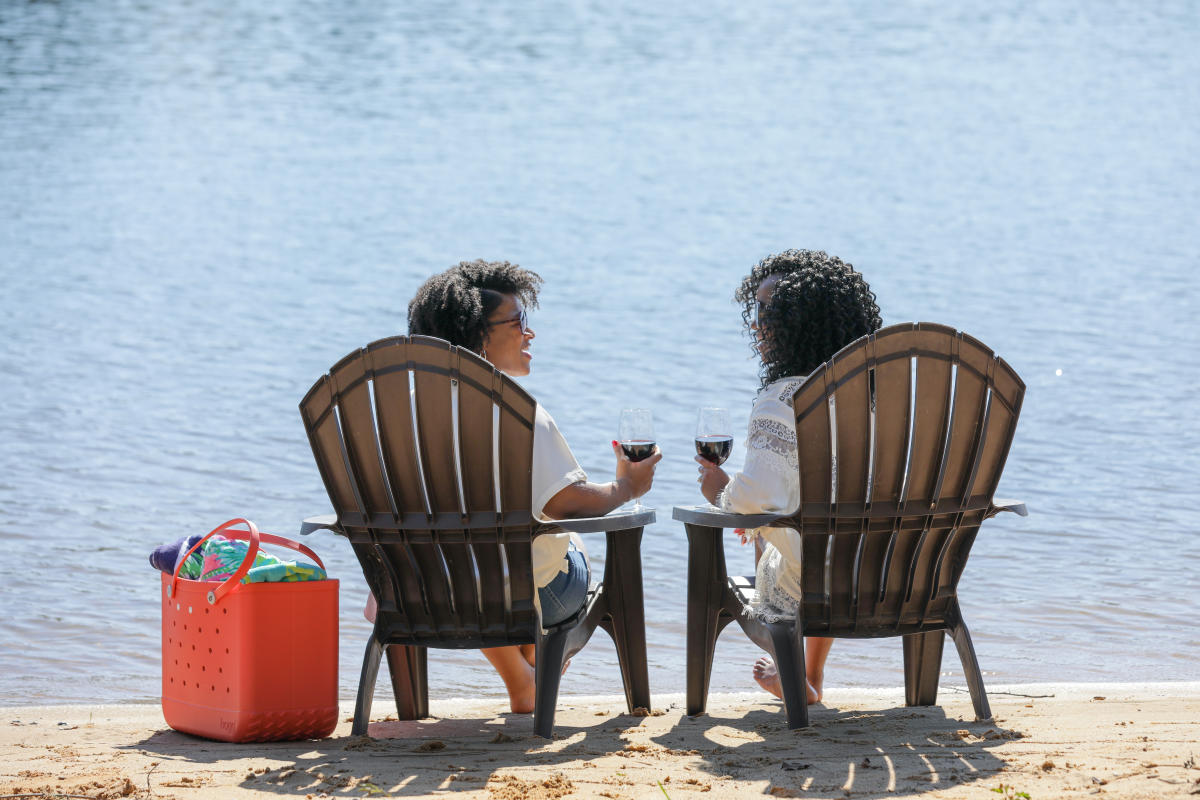 Whether your fondest spring break memories are relaxing with a book on the beach or joining a charter fishing trip excursion, a home rental on Lake Sinclair is the perfect spot for a waterside getaway. Relax in a hammock along the shore, do a little night fishing for your next big catch or enjoy a glass of wine lakeside to begin a long weekend of rejuvenation. 
RECHARGE YOURSELF
Unwind from your daily activities and spoil yourself - that what vacations are for. Whether it's a relaxing massage to leave your worries behind or a facial treatment that leaves you revitalized, a trip to the spa should be a required part of any vacation. Milledgeville is home to Serenity Wellness Spa and Charmed to help alleviate your stress.
Fun
CRUISE THE SHORE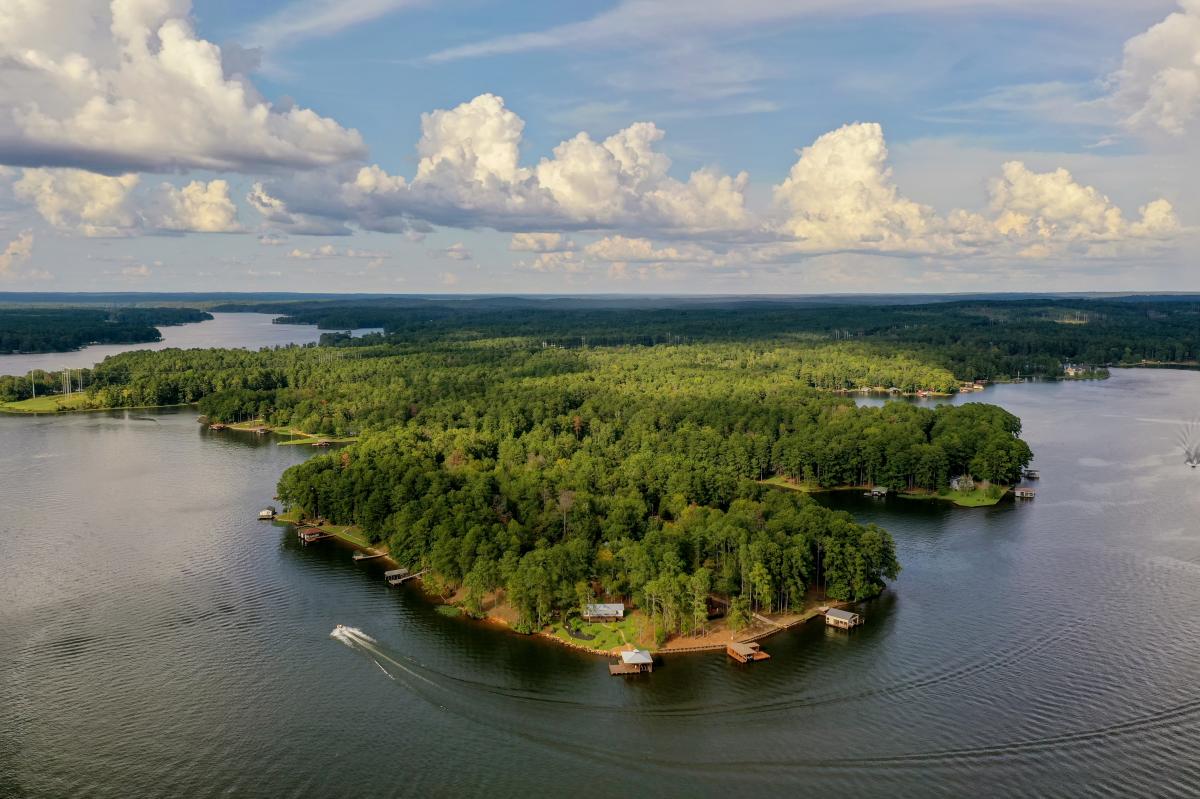 Spring break destinations are a preview of summer fun to be had and lend themselves to a day of memories made out on the water. In Milledgeville, take a refreshing dip in the waters of Lake Sinclair. Spend the day with the breeze rushing through your hair, jumping in the cooler, deeper water or play a friendly game of tossing your family member off a tube. If you don't have a boat, no problem, many area marinas rent them by the half or full day. For boat rentals and fishing guides try Sinclair Marina or Anchors Marina. Boats and jet skis are available from Twin Lakes Jet Ski, JereShai Lakeside and Sinclair Wild Watersports.
PADDLE OUR WATERS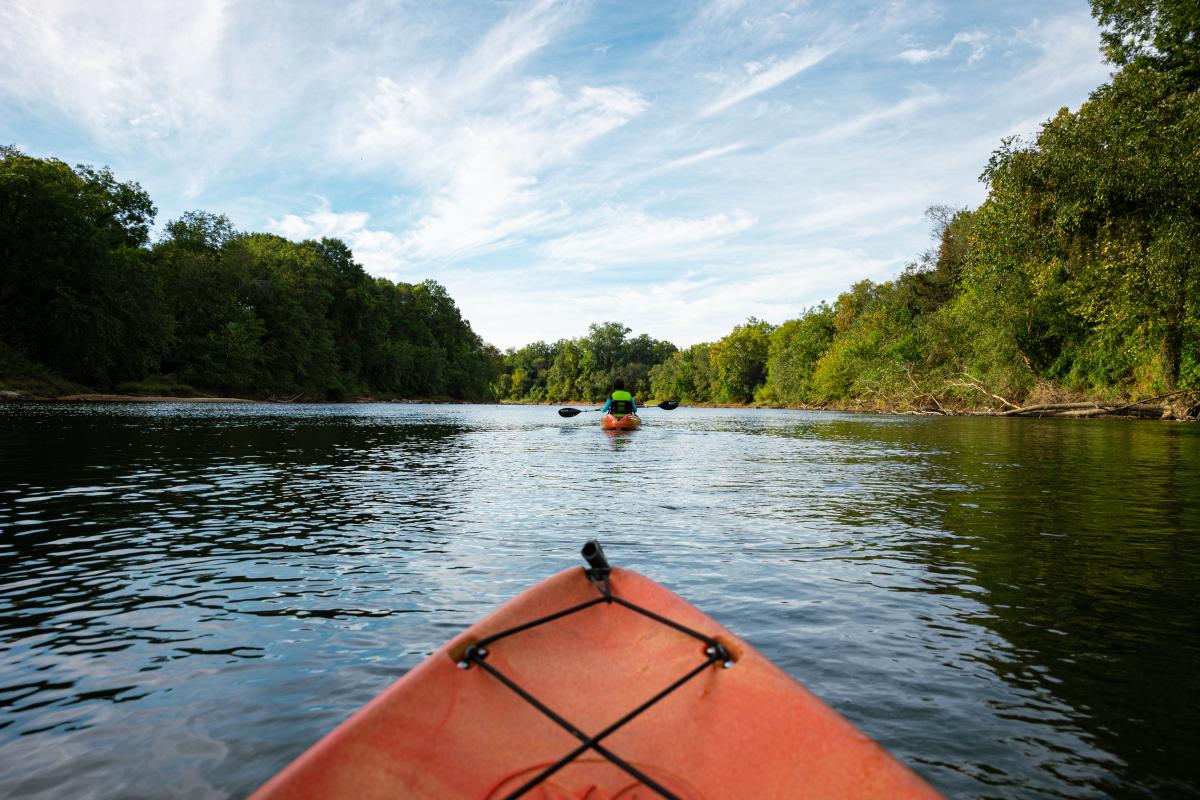 If a slower pace of water-top activities is more your speed, rent a kayak. Lake Sinclair is home to numerous inlets and quiet coves and feeds into the Oconee River which can be enjoyed by paddlers of all experience levels. Local outfitters will rent you a kayak for the half or full day as well as provide transportation to drop off and pick up sites. If you aren't feeling up for an epic solo trip, there are small group floats available down the Oconee River as well. Plan your trip to get on the water with our locals Mac's Yaks or Oconee Outfitters.
PUB CRAWL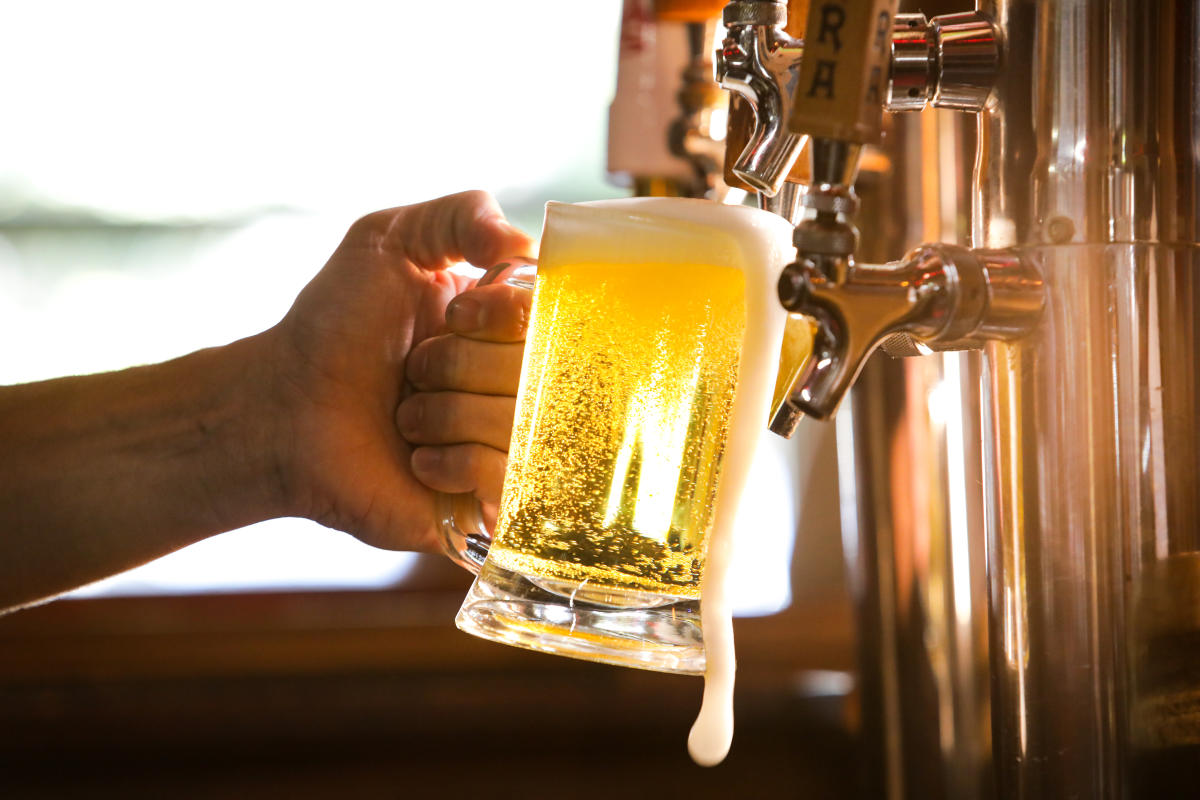 Your preference for dining establishments may have grown up as the necessity for cheap wings and beers dissolved. Of course, this doesn't mean you don't still love a mountain of hot wings or a locally brewed draft from Amici. Downtown Milledgeville's revitalized historic buildings offer a walkable plethora of choices. Visitors can enjoy a made-to-order brick oven pizza at one of our unique downtown restaurants including a fan fav, The Brick. Experience Southern-style BBQ at Georgia Bob's or take your taste buds on a journey with Milledgeville's international cuisine at Bollywood Tacos, an Indian and Mexican fusion restaurant, and Metropolis Cafe which offers Mediterranean cuisine. The upscale Reel Grill serves steak and seafood with casual, southern elegance.
Though the energy in Milledgeville never truly dies, it certainly takes on a new form of life as the sun goes down. Many downtown restaurants and bars are open for "late night" from 10 pm – 2 am, offering live music, karaoke, trivia, dancing and more.  
Hospitable 
EXPLORE OUR HISTORIC DISTRICT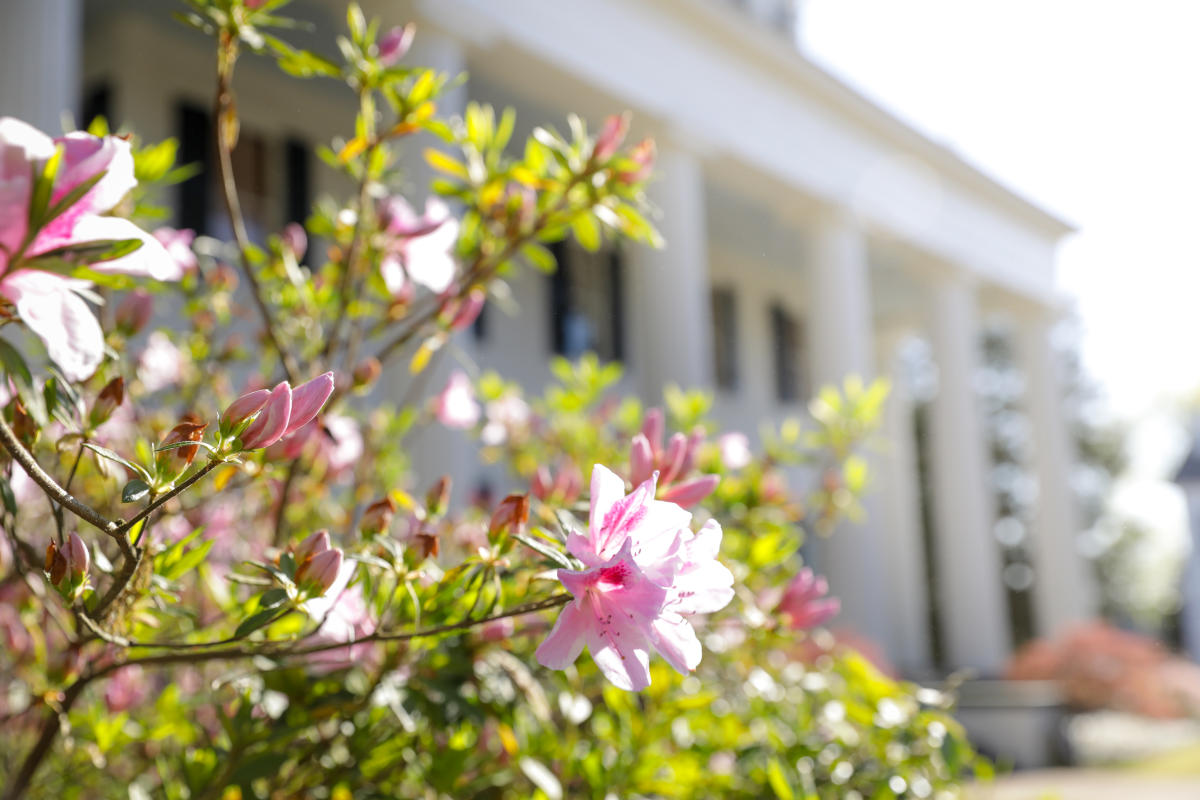 Many come to Milledgeville with one thing on their mind: rich Georgia history, as she served as the capital of Georgia from 1803 to 1868. Our warm spring season is blossoming to life, offering the perfect strolling weather. Get lost in the architectural grandeur when you take a leisurely walk down oak-lined streets in downtown Milledgeville's 10-block historic district. From homes to churches to college campuses, our Historic Walking Tour invites you into the past of well-preserved Federal-style architecture, enhanced by noteworthy Greek Revival, Victorian and Classic revival styles.
As you get immersed in the beautiful architecture, you may just feel a touch or chill. Many of Milledgeville's homes have a spooky and sinister past. Embark on the eerie ghost tour through downtown Milledgeville, hearing ghoulish stories about the ghosts that occupy the area.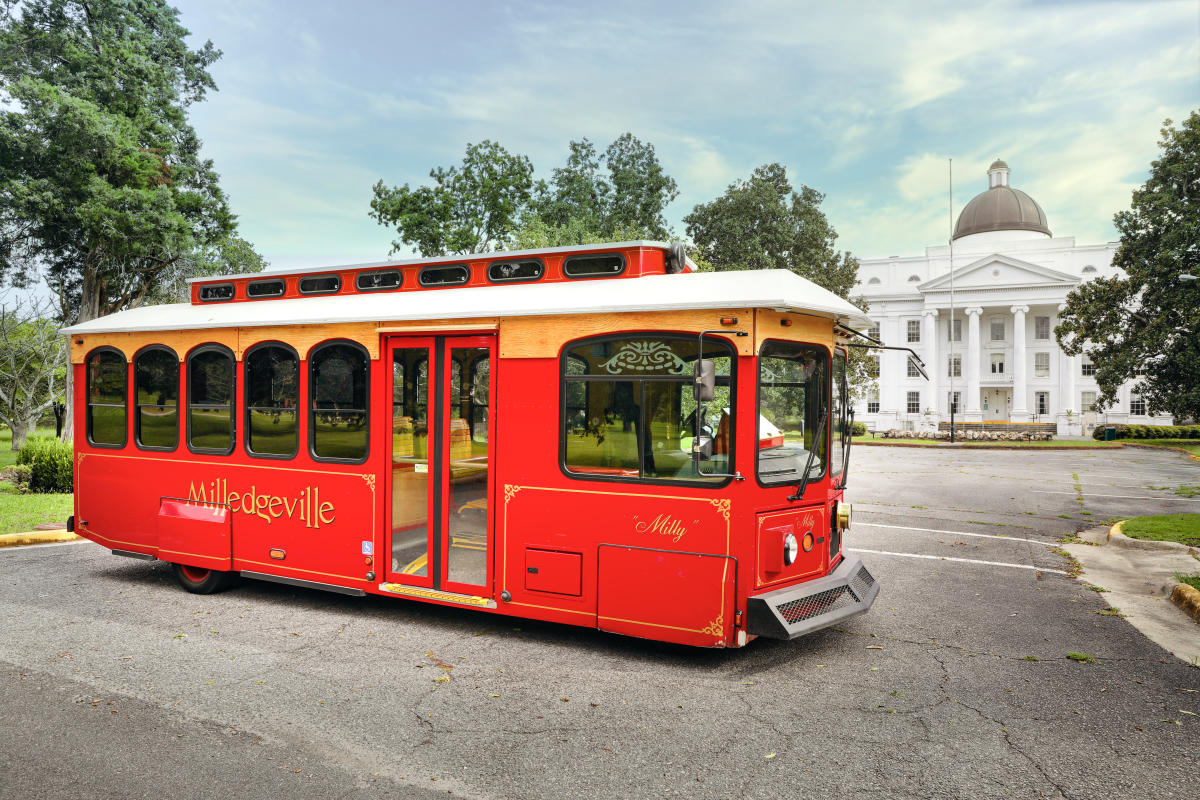 DISCOVER CENTRAL STATE HOSPITAL'S STORY
One of Milledgeville's most well-known and intriguing sites was founded in 1842, the Central State Hospital Campus (originally known as the Georgia State Lunatic, Idiot, and Epileptic Asylum). The site gained national recognition during the 1960s as the United States' largest mental institution with over 12,000 patients, 6,000 employees, and more than 8,000 acres of land. Today, Central State Hospital serves over 200 existing patients and has downsized to roughly 2,000 acres of land. Take a self-guided driving tour that highlights the historic buildings of the campus and mentions important people from CSH's past as well as the significance of certain periods in the Hospital's history. 
For those interested in exploring more of the history of the former Central State Hospital campus, a guided trolley tour is your perfect chance. Board 'Milly' the trolley and set out on a guided driving tour through the grounds of Central State Hospital, including a stop at Cedar Lane Cemetery and as available Chapel of All Faiths. Hear about the history of the institution as well as the redevelopment of the grounds from a former Central State employee and tour guide.  Tours are offered monthly. 
SMALL TOWN VIBES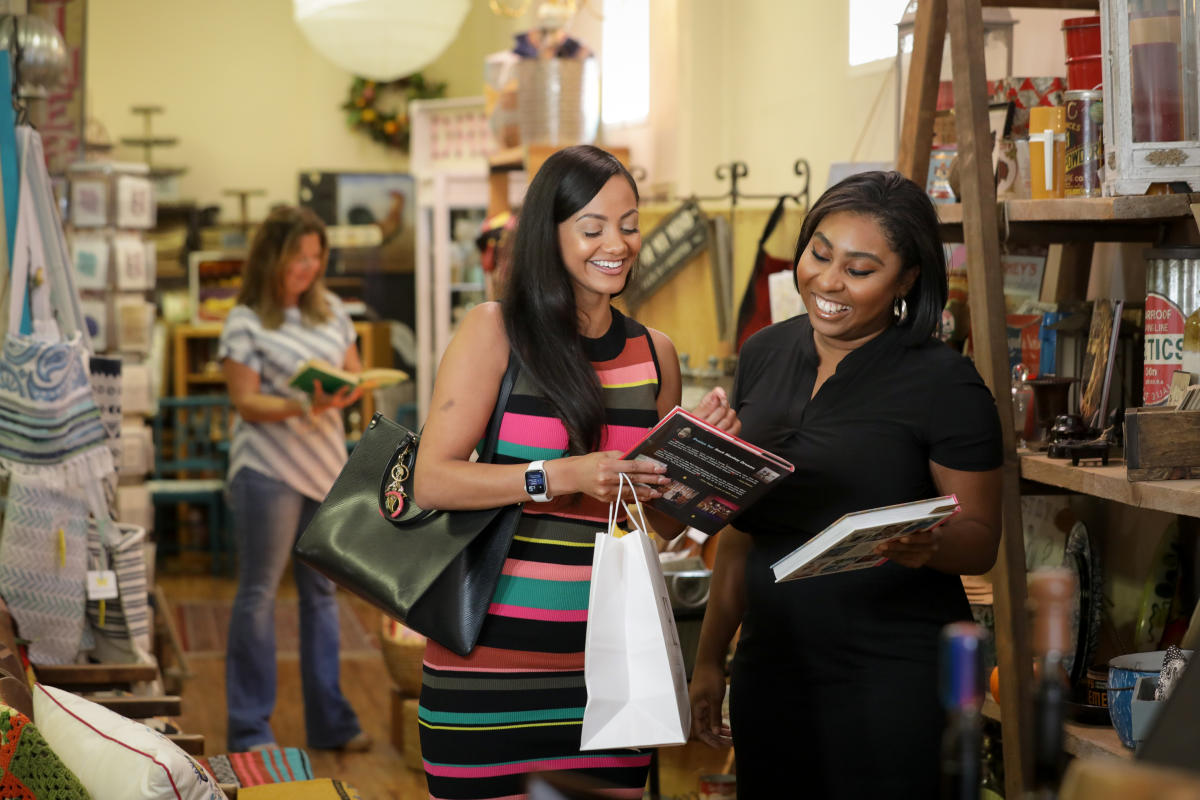 We always have a warm and friendly welcome waiting for you in Milledgeville. From life-long residents to college kids turned locals, Milledgeville provides a diverse culture that's inspired a passionate love for our community. 
Start your day off right with award-winning eggs benedict from Local Yolkal (don't forget a mimosa) or grab an in-house roasted coffee and baked goodies from our local coffee shop, Blackbird. If you work up an appetite, downtown is full of mouthwatering meals from brick oven pizza, wings, and burgers to gyro's, sushi and buttermilk pancakes.  
Boutiques and antiques are scattered throughout the quaint downtown of Milledgeville. With little treasures waiting to be discovered inside our local shops, from vintage bottles to French-inspired clothing to Georgia-made products, you will most certainly find that perfect item! Looking to learn more about our Milledgeville makers and grab an authentic souvenir? Pop over to Market Collective where owner Donna Collins can share the stories of local and regional artists that have contributed the bulk of hand-crafted merchandise to her shop. Are you an outdoor enthusiast? Make time to meet Adam Heagey, co-owner of Oconee Outfitters, for a bike or kayak rental, tips on the best biking trails or just a friendly welcome from his most popular staff member, his sweet dog Alice. Our people and their passion are guaranteed to make your time in Milledgeville memorable.