" Things look promising for Deep Roots Festival XVII on Saturday, October 23, 2021. "
This year's festival to be held in the streets of historic downtown Milledgeville will be headlined by Tennessee band Drew Holcomb & The Neighbors, blues singer/songwriter Joanna Connor, Mt. Pilot and father-daughter duo Georgia Rae.
Details Coming Soon
The Countdown to the Deep Roots Festival
Our favorite festival of the year, Deep Roots happens each October beckoning travelers from all over with an antique car show, live entertainment ranging from magicians to rock-and-roll, an artist market, and a "LittleRoots" KidZone. This festival blocks off Hancock, Wayne, Greene and Jefferson Street and turns our downtown into a mecca for music, food and shopping. Whether you're looking for a BBQ connoisseur attending for the MBN sanctioned BBQ cook-off or looking to grab a plate from the food trucks, everyone can find their favorite festival activity.
Deep Roots never disappoints with its concerts. Deep Roots 2020 is boasting a doozie of a lineup. These shows are usually the highlight of the festival and this year will likely be no different. On Friday, October 16 the main stage will welcome Drew Holcomb & The Neighbors, Vanessa Collier, and Georgia Rae. On Saturday, October 17 welcome Colony House, Funk You, Joanna Connor, and Kyshona.
Arts & Shops
Over 100 vendors set up their shops for Deeps Roots featuring art, jewelry, soaps and skin care, and much more. It's a perfect time to grab your gifts for the upcoming holiday season. The Arts & Shopping area will be open until 6 pm.
Just for the Kids
Kid Zone is the kid-friendly play area of the Deep Roots Festival. This playland features the best collection of rides and inflatables. Kids 10 and under play free with paid Deep Roots Festival admission. The Kid Zone area will be open until 6 pm.
Community Stage
Round up the family and head to the Community Stage! From magicians to local dance performances, this stage delivers all day entertainment designed for all ages and family fun. If there is one thing that is certain about Deep Roots, it's that the day is full of non-stop entertainment.A different act will perform each hour from 10 a.m. to 4 p.m.  (Insider tip: you may bring in your own chair to watch the performances!)

BBQ Cook-Off
Did you know that Deep Roots BBQ Cook Off is an official Georgia Barbeque Association sanctioned event and host to the Official 2019 GBA State Championship! For a small fee, you can try samples of Georgia's best BBQ right here in Milledgeville. Stick around for the awards ceremony at 4 p.m. where you can cheer for your favorite BBQ chefs.  
We don't know about you, but one of our favorite parts of any festival is the food. In addition to downtown dining favorites, food trucks will be here, so taste something new in Milly to make your day even sweeter!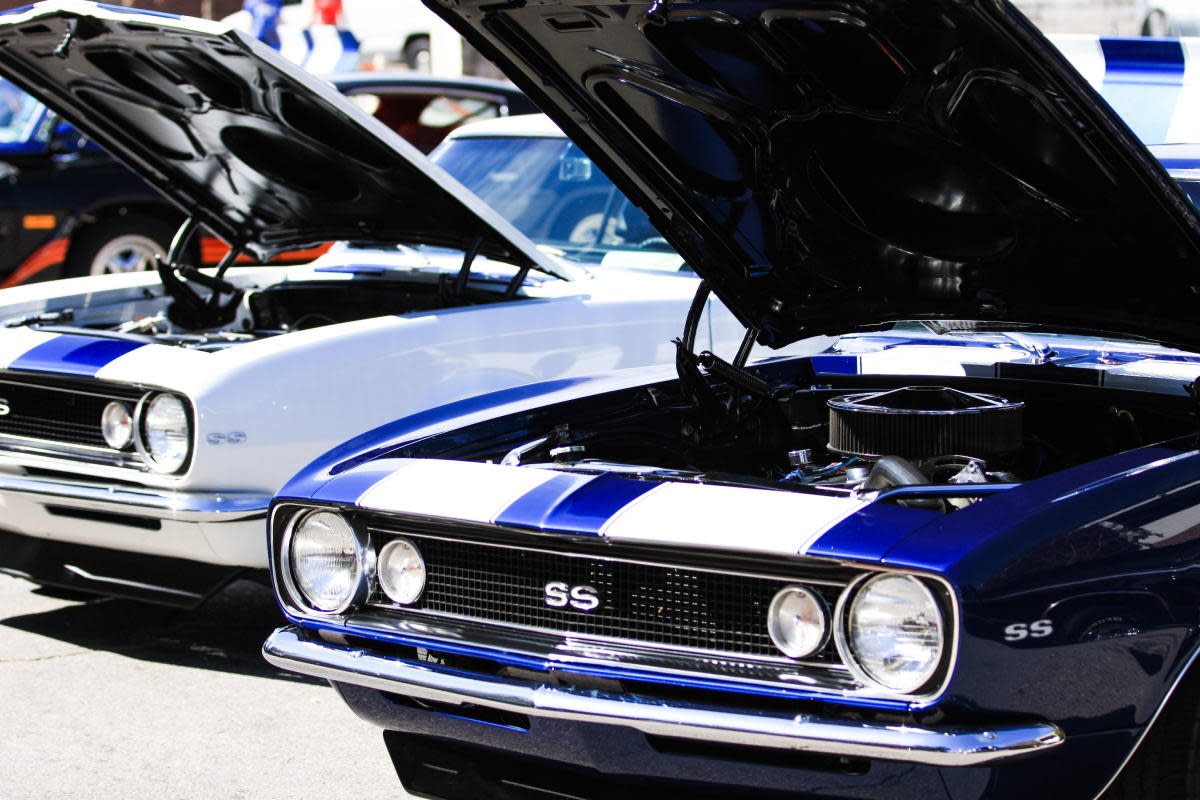 Car Show
Vintage Cadillacs, old motorbikes, it's all here at Deep Root's Car Show! The Old Capital Car Club hosts its open car show, with judging from 12:00 pm to 3 pm. Old Capital Car Club has been showcasing some of the coolest vintage cars you will lay eyes on. Be sure to come by and look at the cars before the awards are given out at 3:00 p.m. Awards include Best of Show, Best Engine Pre-War, Best Motorcycle, President's Pick and Best Paint and more. Stop by to see the likes of some seriously priceless cars.
Admission to the festival is an all-day pass, festival attendees may come and go throughout the day. Ticket pricing is a two day pass for $20 or a Saturday only, one day pass for $7. All children under 3 are free. Tickets go on sale June 1. 
Deep Roots began in 2003 and is organized by the Milledgeville Main Street Organization, they can be reached at (478) 414-4014 or visit  their website.