One of Milledgeville's hidden treasures, just steps away from Georgia's Old Governor's Mansion along Clarke Street, is the Sallie Ellis Davis House. In a time of great inequality, it was the home of an African American Educator and community leader in the early 1900's who worked to create equal educational opportunities for the African American community. Sallie Ellis Davis was one of the most hard-working and inspirational women in Milledgeville during the turn of the century and she continues to inspire people to this day. Here are our top reasons to visit the Sallie Ellis Davis House.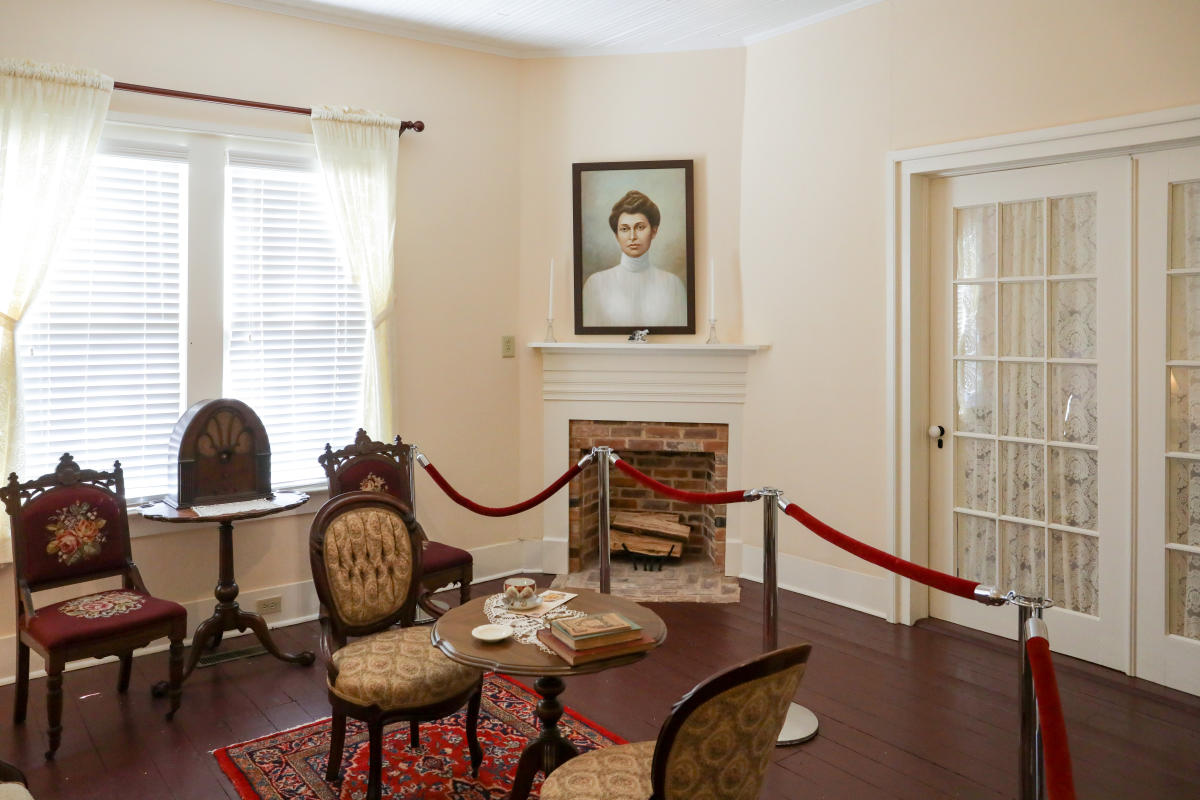 Inspiration
Sallie Ellis Davis was an inspiration in Milledgeville's African American community as someone who believed that with the right education, students could accomplish anything. Sallie Ellis Davis was born in 1877 to Josh Ellis and Elizabeth Brunswick, a white Irishman and an African American woman. She was raised mostly by her father's parents after her mother died when Sallie was young. She grew up in Baldwin County, attended Eddy High School and went on to be enrolled as a student at Atlanta University (now Clark University) and completed her master's degree in 1899. Sallie studied in Atlanta under W.E.B. Dubois and George Washington Carver, two of the most prominent men in educational history. After graduation Sallie returned to Milledgeville and in 1911, she met and married John (Jack) Davis, a local businessman. Together they took up residence in the home named after her today. The couple adopted two daughters, Rosa and Louise, students of hers from different families. Sadly, Mr. Davis died in 1920 but Sallie remained in the house until her death in 1950. Sallie is buried in Bone Cemetery (Row H, Lot 8 Grave 1) which began in the 1940's when it was determined that Milledgeville needed an African American cemetery.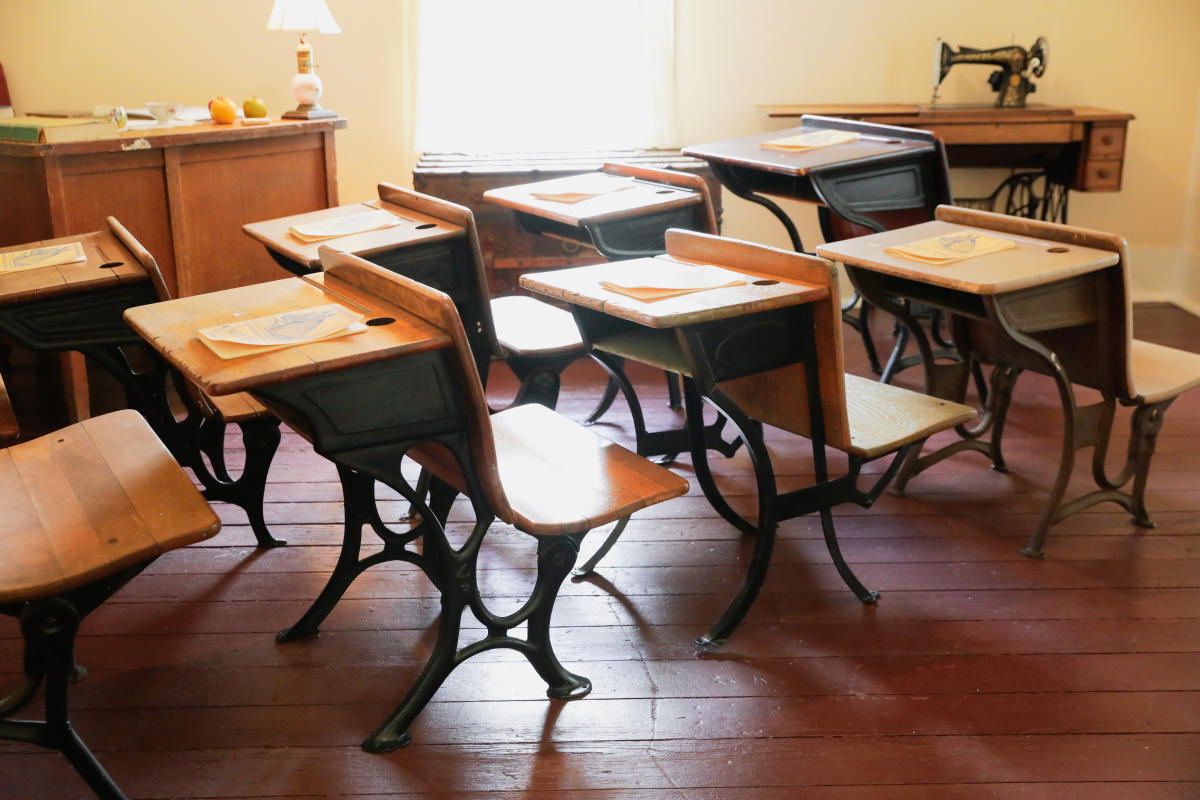 Education
Sallie Ellis Davis was responsible for educating hundreds of African American children despite the odds in a segregated South. Eddy High School was established in the 1860's within Flagg Chapel and was the only African American school in Milledgeville at that time. The school was built in 1869 when it opened officially as Eddy High School. Students of all ages came to be educated in the two classrooms within the school which later expanded to six classrooms. The school tragically burned down in 1925 and the community pulled their resources to rebuild the center of education for the African American community. Another fire started in 1946 which burned the building to the ground forcing the students to transfer to Carver High School where they remained until a second African American high school, Boddie, was built. Ms. Davis worked her entire career as a teacher and principal at the Eddy School from 1899 until 1948 impacting the lives of many Baldwin County children. Since Eddy School is no longer standing, the Sallie Ellis Davis house recreated Ms. Davis' classroom in what used to be her bedroom.
Sallie Ellis Davis believed that through a combination of hard work and education one could accomplish greatness. Her legacy, preserved in her home, is one of excellence. She encouraged her students to excel in all they did and to "hitch your wagon to a star" no matter what obstacles lay before them.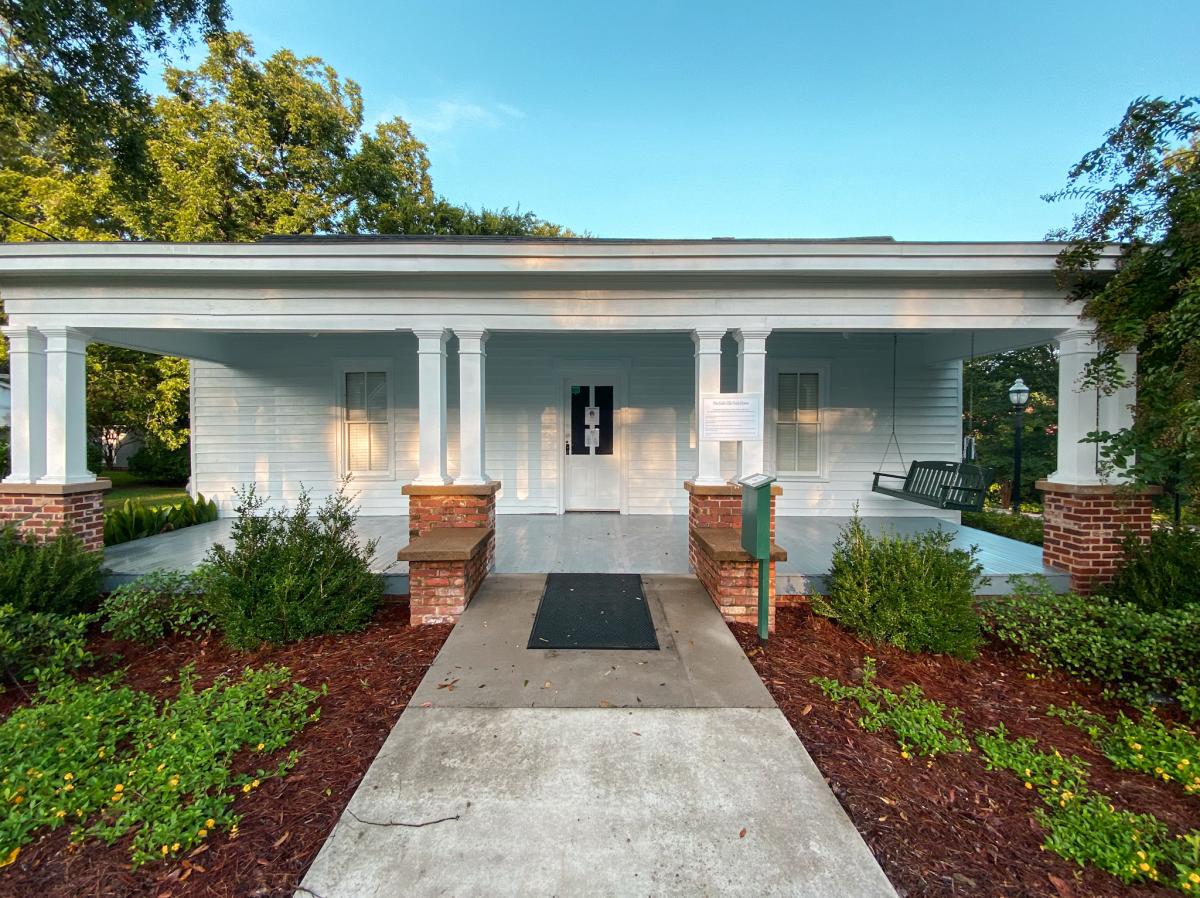 Home
Sallie's house was built in 1890. Additions to the house along with census reports and personal accounts show that Mrs. Davis made half of her home a boarding house for students. Because Eddy High was the only school in the area that was available to African American students, it served an exceptionally large area. Some students were forced to travel from great distances in order to go to school. There was no school bus for African American children to ride. While Sallie was an educator first, she ensured that if students were not able to get to Eddy High, they had the opportunity to live with her as a boarder. She often provided meals and clothing to children whose families found it difficult to provide basic needs. Sallie wanted to give every child the chance at an education.
After being named on Georgia Trust's 2009 Places in Peril list, the Sallie Ellis Davis house was fully restored in 2013 by Georgia College and former students of Mrs. Davis dedicated to Sallie Ellis Davis' legacy. The house now also includes a modern classroom and a conference room, and offers tours and events. A portrait of Sallie hangs in the parlor of her house. Take special notice of the radio, representing the radio Sallie had in her parlor. Sallie, her students, and community members would gather around a radio in her front room to hear the news. The radio was especially important for keeping Sallie and her neighbors informed about both World Wars and was also how Sallie was able to listen to her favorite boxer, Joe Lewis aka the Brown Bomber.
The Sallie Ellis Davis House is located within the Eddy Neighborhood, a historically African American neighborhood that helped shape Milledgeville's African American history for over a century. The people who lived within the neighborhood and the events that took place within these blocks played an intricate role in building the city's diverse heritage. Self-guided walking brochures are available in the green box outside the Sallie Ellis Davis House or from the Visitor Information Center, to learn more about the churches, historic sites and individual histories that have shaped the landscape of both historic and modern Milledgeville.
The Sallie Ellis Davis House is open for tours Tuesday, Thursday and Friday from 1 - 4 pm and by appointment by calling the office at 478-445-5889​. Admission is $3 for adults; $2 seniors, pre-booked groups and students; and Georgia College faculty, staff, students and children under 6 are free.