Whether you are a Georgia College student or a Georgia Military College student, there are plenty of beautiful spots on campus to hang out with friends and study for classes. Both campuses have stunning views and architectural features that add to the character of the college. Here are some of our favorite spots on campus:
Georgia College Campus 

Front Campus
Whether you are hanging out with friends or studying for an exam, front campus is the perfect spot to enjoy the outdoors. GCSU's front campus has a beautiful grassy field, large oak trees providing plenty of shade, benches lining the walk ways, and picnic tables scattered around the grass. On sunny days, the front campus is full of students studying in the shade, playing frisbee on the grass, eating with friends, and biking and walking to class.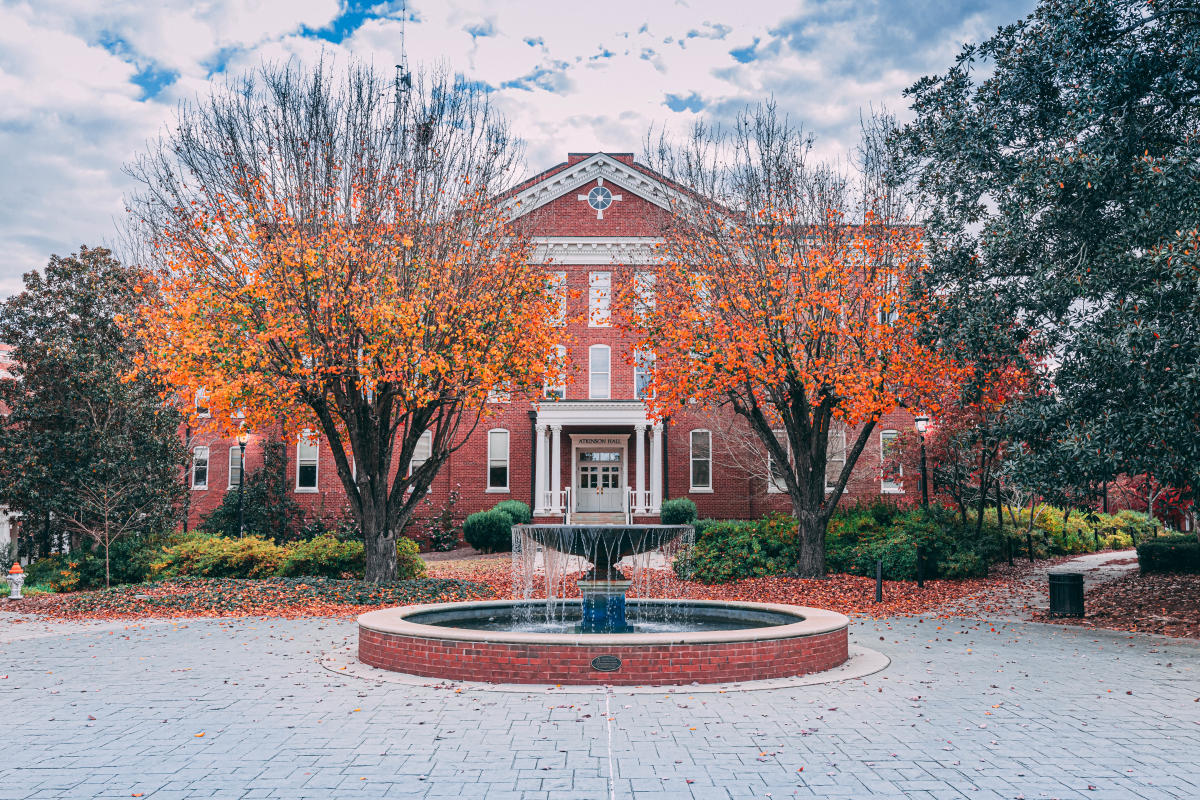 Make-a-Wish Fountain 
Located outside of the Arts & Science building, the fountain serves as a gathering spot for many student organizations to table at in order to share information with one another. The fountain also serves as a great place to take photographs and make wishes. People can make a wish by throwing coins into the fountain and all money collected is donated to the Make-a-Wish Foundation.
Ina Dillard Russell Library
Georgia College's library is three stories tall and has large windows looking out onto campus. Students enjoy studying at the library with its incredible views and quiet study areas. Head to the third floor of the library for the best views of campus and comfy chairs facing the windows.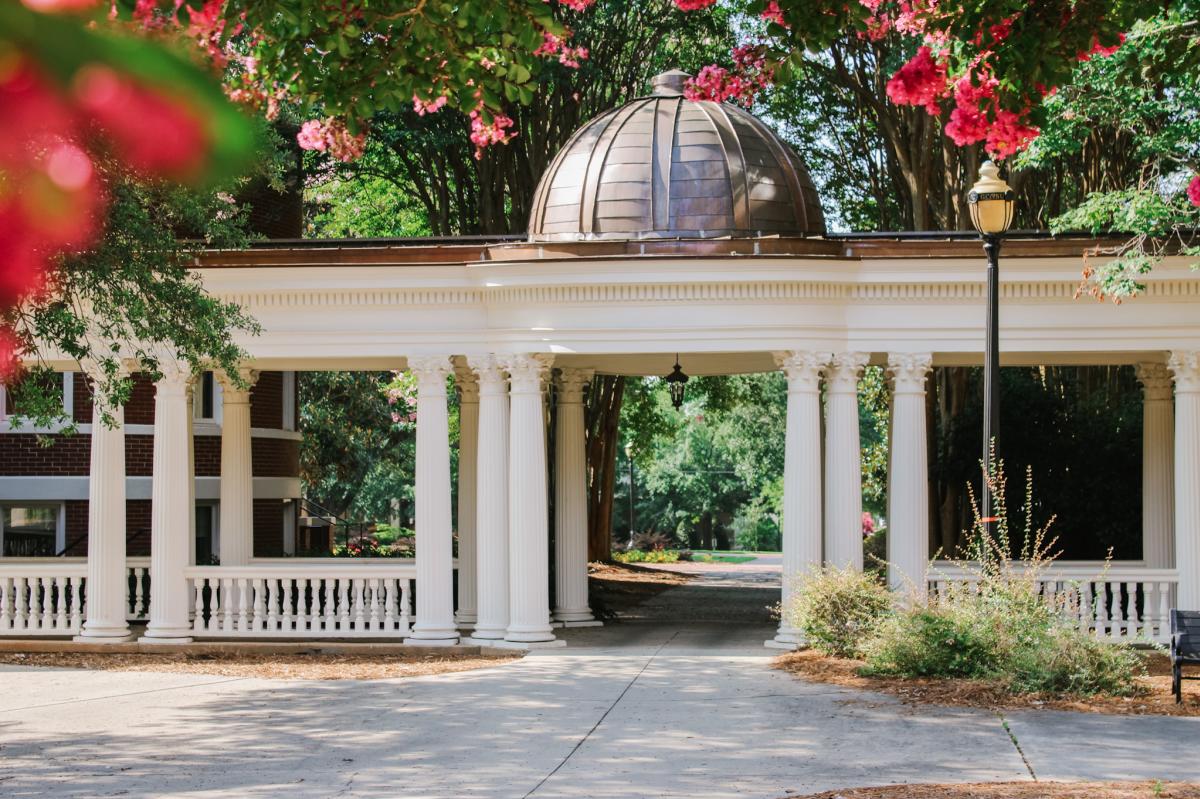 The Pergola
The pergola is a dome structure located between Atkinson and Terrell Halls. When you see the structure, you will immediately recognize it as the logo for GCSU. It is a pretty linear structure over a pathway with columns forming a "colonnade." Before freshman convocation, new students walk through the pergola as a symbol for entering university. Students will also use the pergola to take photographs especially during graduation.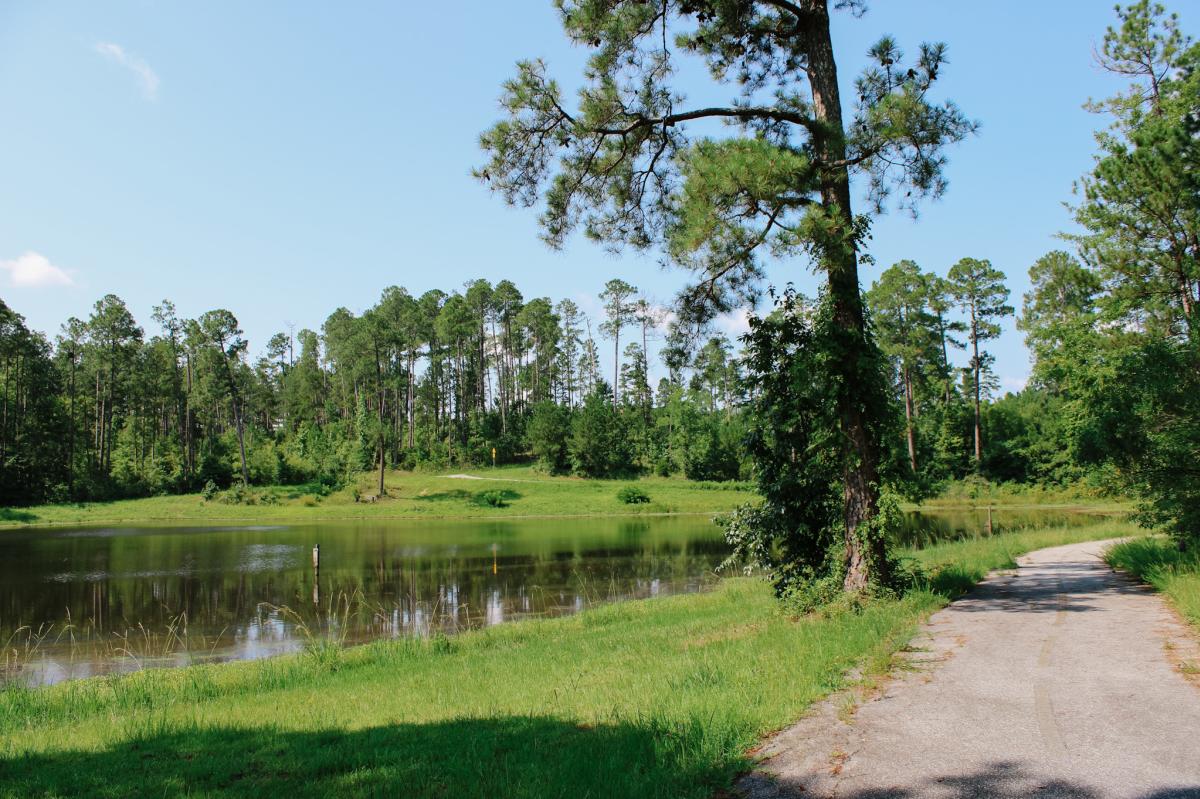 West Campus Trails
Hike the trails around West Campus and enjoy the beautiful scenery. If you are a GCSU student, the Outdoor Center will guide you through the hike and show you the best spots. They have multiple tours happening every semester that you can register for. You can hike the trails at any time for free and West Campus is accessible by car or by taking the bus from front campus.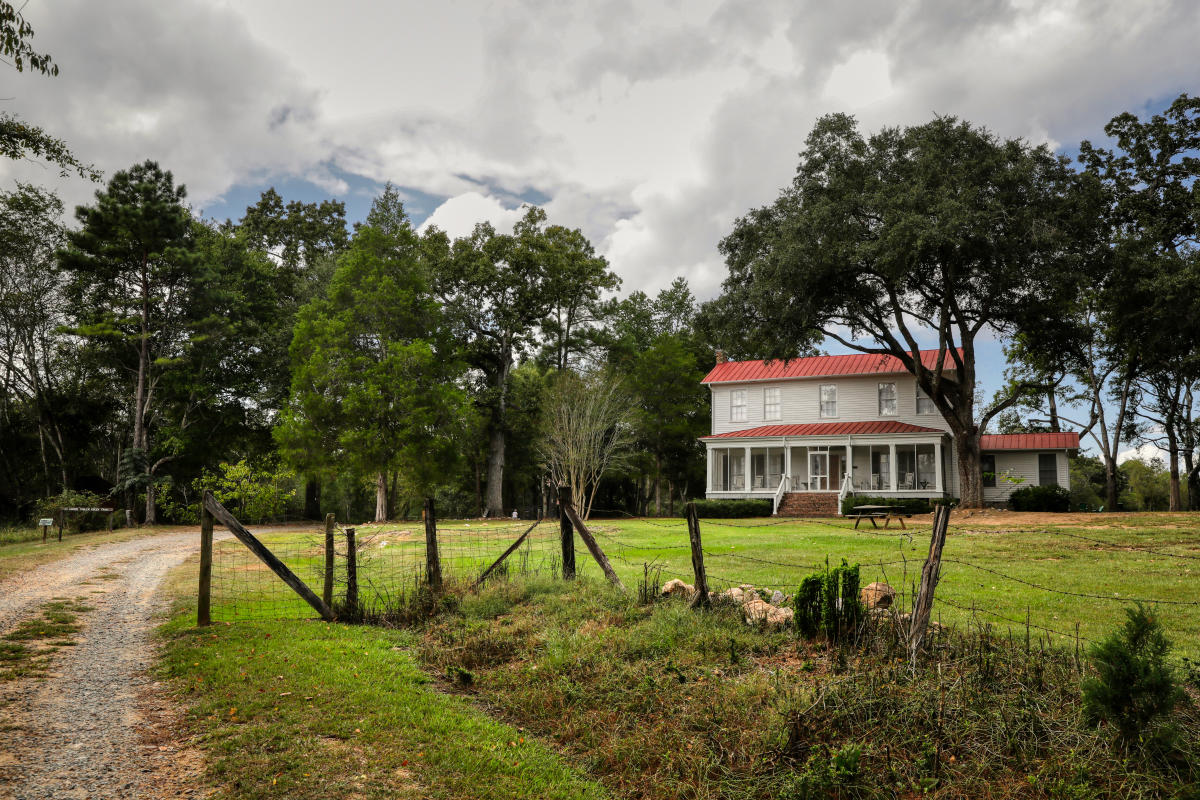 Andalusia Farm
Andalusia is a picturesque farm where the highly acclaimed American author and Georgia College alumni, Flannery O'Connor lived from 1951 until her death in 1964. She graduated from GCSU in 1945, then called Georgia State College for Women with a bachelors in social science. Andalusia was first built in 1814 as a cotton plantation and farm, until Flannery's uncle purchased it in 1931 and converted it into a beef and dairy farm. The site contained 14 buildings and 520 acres of land. Following a diagnosis of lupus in 1951, Flannery moved to Andalusia to live under the care of her mother. During the 13 years she lived there, she completed most of her literary work. The site is now owned by GCSU and serves as a Flannery O'Connor museum. This pastoral farm is open for tours on Tuesday- through Saturday from 10 a.m. to 4 p.m. and Sunday from 2 p.m. to 4 p.m., with free access for GCSU students. Learn about this inspiring GCSU alumni while touring her historic home and farm land.
Georgia Military College Campus

Gateways 
When you walk through GMC's historic campus, you are greeted with large beautifully designed gates at the north and south entrances that compliment the Gothic architecture seen throughout the campus. The gates were built after the Civil War using bricks from an arsenal that was blown up by Sherman's Troops during their infamous visit to Milledgeville.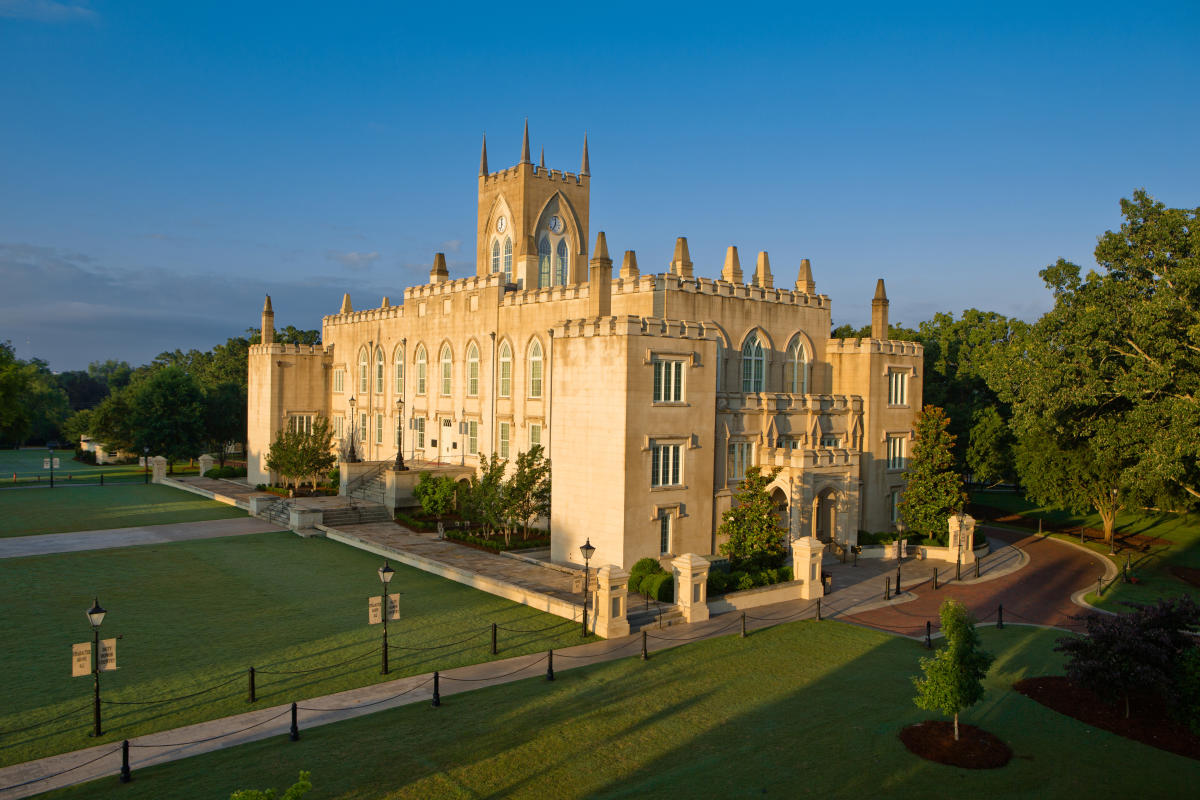 Old State Capitol Building
From 1807 to 1868, this building served as the seat of government for the state of Georgia. Now located on the campus of Georgia Military College, it serves as the location for many classrooms and the Old Capitol Museum. This building was one of the first examples of Gothic architecture in a public building and is located at the highest point in the town. Stand on the Old State Capitol steps and look out onto the beautiful Grant Parade lawn.
If you are interested in learning more about the building's history, the Historic Trolley Tour takes visitors into the building to go inside of the room where the Secession Convention was held in 1861, where it was decided that the state of Georgia would secede from the Union.
The Kidd Center
Opened in June 2014, The Kiss Health and Wellness Center is a 56,000 square foot facility with large windows looking out onto GMC's campus and football field. The building contains classrooms, court space, weight room, cardio fitness areas, indoor track, and more. Enjoy a good workout while looking at incredible views of your college's campus.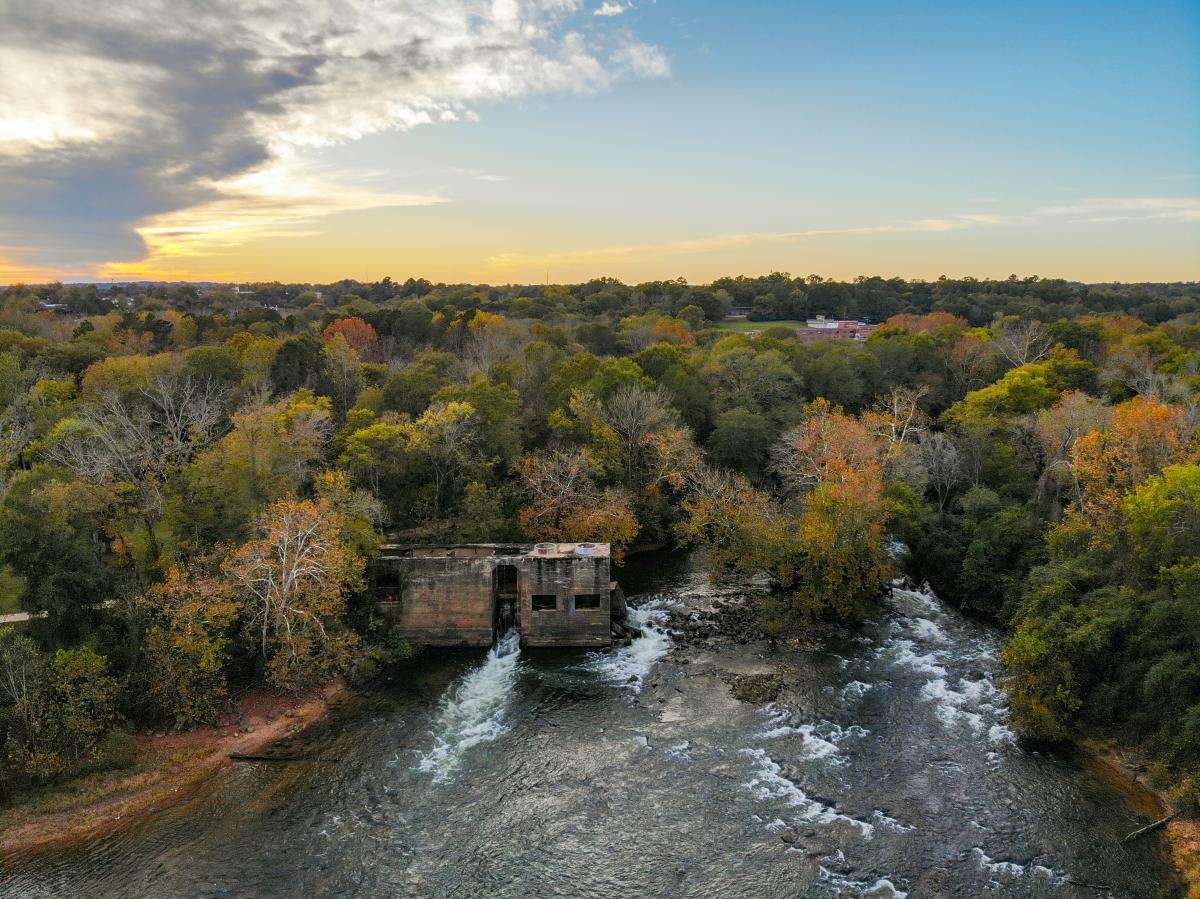 The Oconee River Greenway
Enjoy the beautiful nature while walking, biking or jogging through the scenic paved trails along the Oconee River. The Greenway is a popular multi-use recreational area that includes 83 acres of riverside property owned by GMC and is leased by the Oconee River Greenway Authority. The Greenway provides a boat ramp for boating, kayaking, and canoeing, as well as a historic site, dog park, elevated stage, and fishing stations. If you are looking for a fun activity to do with friends, rent a kayak from Oconee Outfitters, Krazy Dave's or Mac's Yak Kayak Rental and paddle down the peaceful river.