Milledgeville is home to enchanting trails, refreshing waters and giant scoops of sweet ice cream. If your little ones need playtime on the playground or to relax and watch the latest blockbuster movie, Milledgeville can be an unexpected family-friendly destination! Here are 21 kid-approved things to do with the family in Milledgeville. Check individual listings for updates.
Play in the Park
Need to know where to slide, climb, swing, and just have fun? Check out our local playgrounds.  

1. Central City Park is conveniently located near downtown Milledgeville. With its gently sloping hills, mature trees and expansive green space, Central City Park is the perfect venue for enjoying leisure activities or kicking a soccer ball. The park is equipped with a covered picnic pavilion, grills, two playground areas, volleyball courts, basketball courts, a baseball field, skateboard park, weight training station and a dog walk. 
2. Huley Park is located just north of downtown Milledgeville. Huley Park offers a covered pavilion, grills, two playground areas, a baseball field, basketball courts and lots of open greenspace.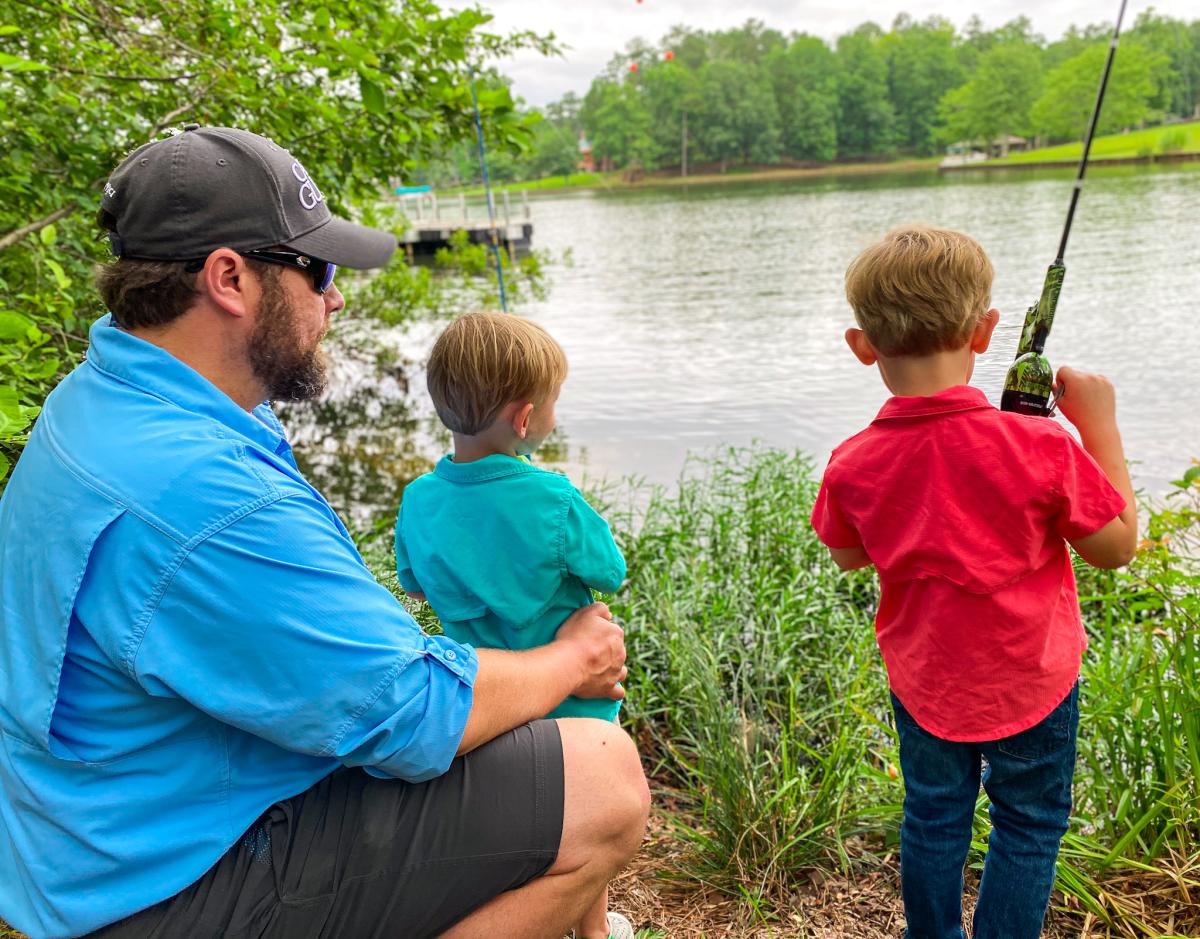 3. Located on the southeast side of Lake Sinclair near Sinclair Dam, Rocky Creek Park provides popular day-use access to the lake. The park is loaded with amenities guaranteeing a day of fun including a picnic area, walking trail, banks to fish from, a shaded pavilion, vending machines, restrooms, grills, a swimming beach, a playground, and a fishing pier. This park is open seasonally. 
4. A new splash pad opened in the summer of 2021 at Harrisburg Park and allows children to play with water featuring spray nozzles coming out of the ground and shower attachments that release water from above. Close to 1,300 feet in size, it is a safe way to introduce young children to water before learning how to swim in a pool or a larger body of water.
5. The Walter B. Williams Park features a walking and running track, softball fields, a playground, and basketball courts. 
Outdoor Enthusiasts
For casual family outings and nature lovers.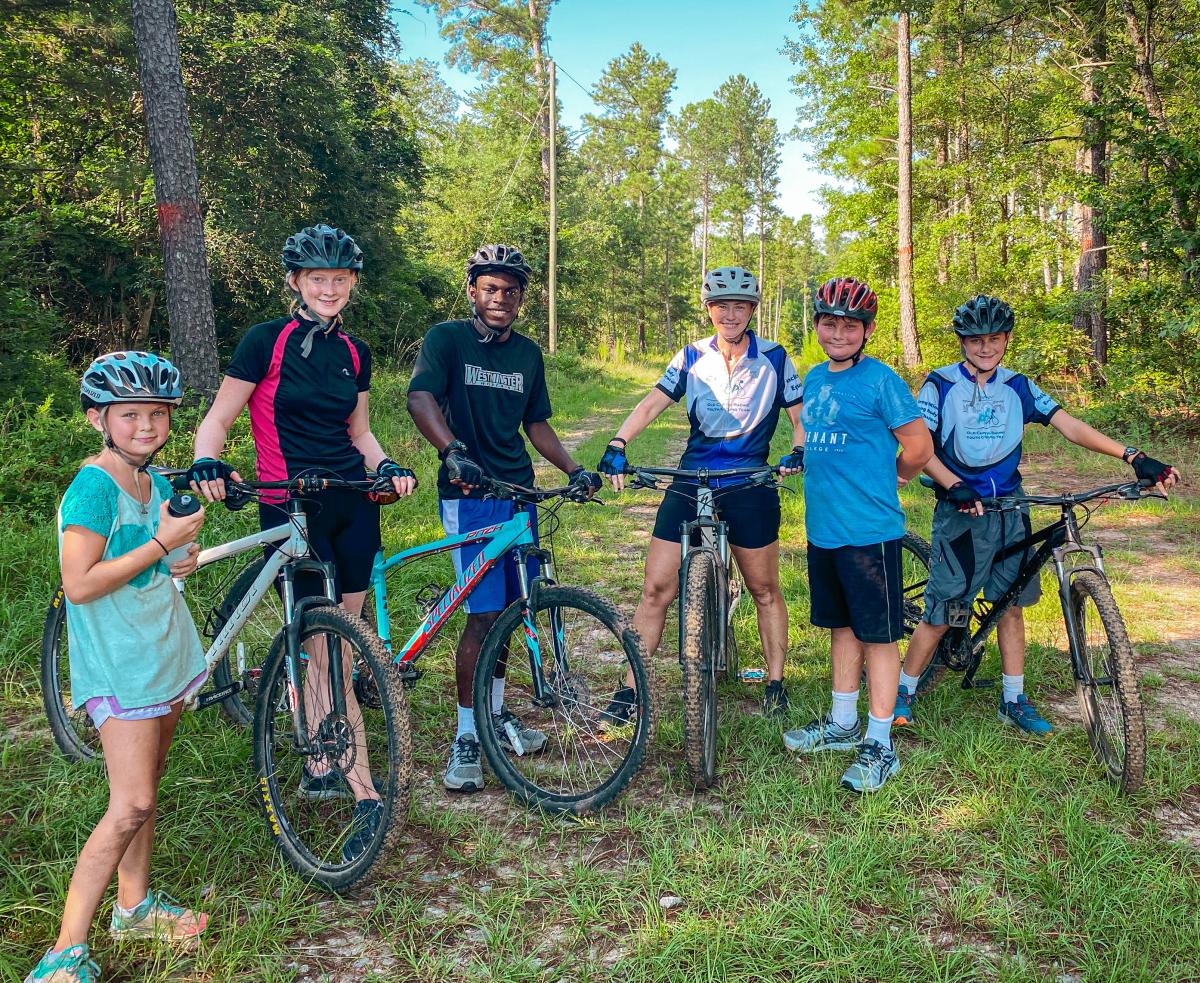 6. If your family enjoys getting out in nature by exploring, check out the peaceful Bartram Forest trails. Located just a few miles outside Milledgeville, Bartram Forest offers outdoor enthusiasts three looping trails through pines, meadows, across a creek and alongside a pond.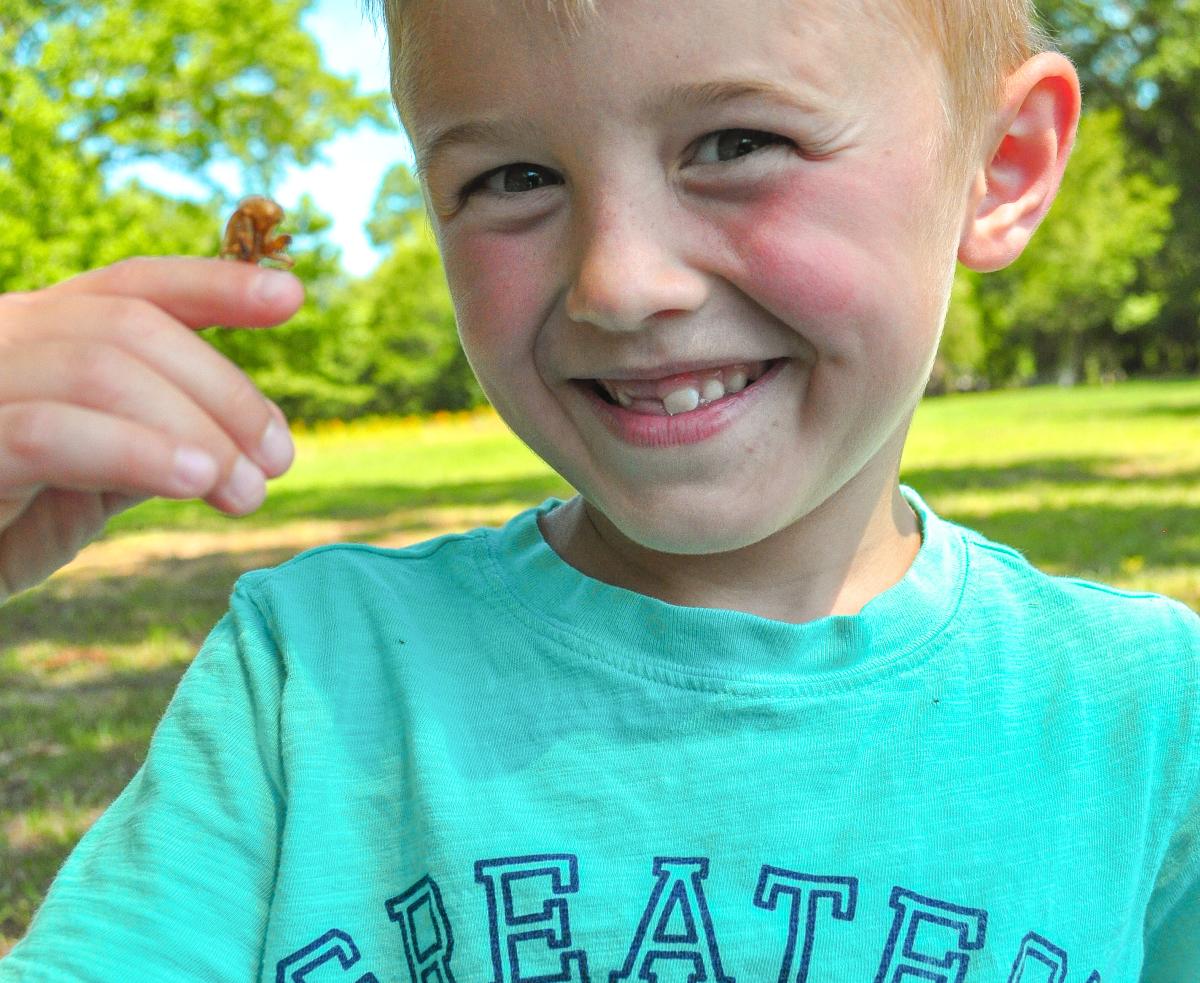 7. An adventure at Lockerly Arboretum is the perfect place for your mini-mes to let out some steam. Located a few miles south of Milledgeville, Lockerly Arboretum has shady spots to enjoy picnics with your family, nature trails meant for budding explorers, and in the Woods Museum, you'll even come across some native wildlife.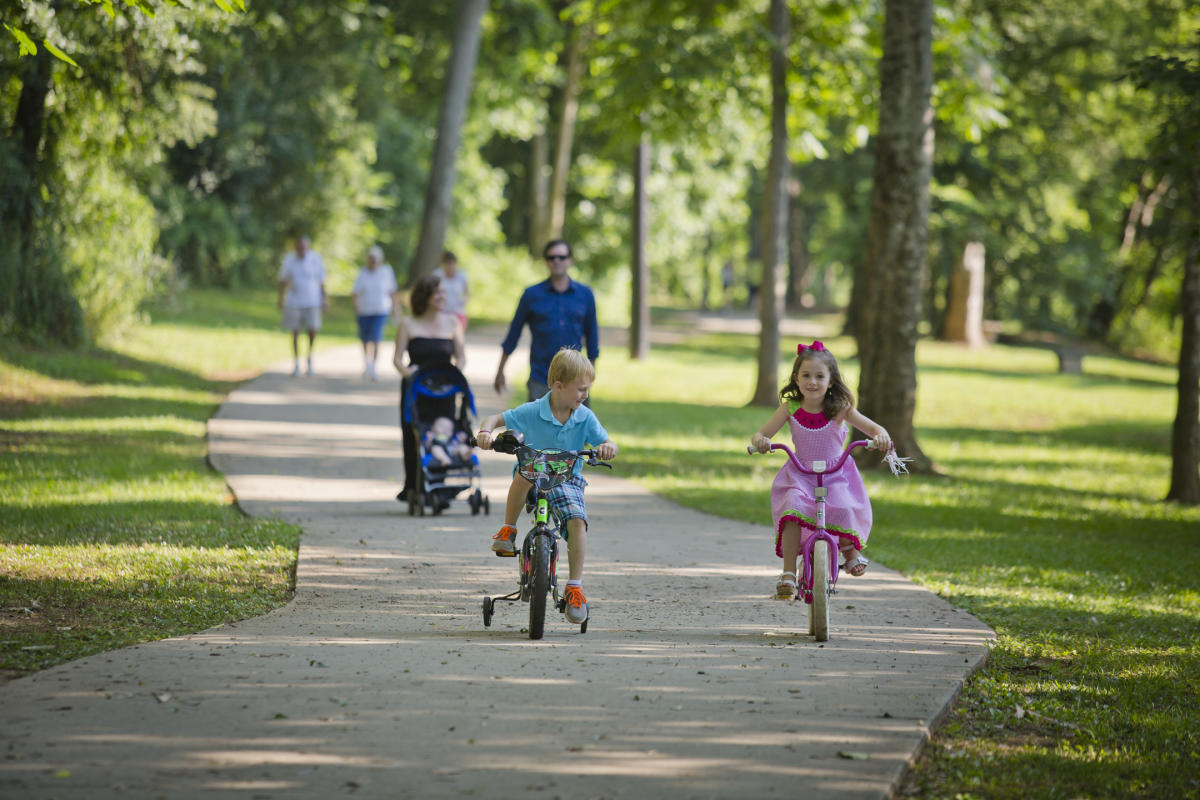 8. Your kids will give a 5-star review of the fun they will have at the Oconee River Greenway! The Riverwalk offers almost 3 miles of trails, paths and boardwalks to walk, bicycle, relax and enjoy the beauty and sounds of the Oconee River. Be sure to bring your bike too! Your kids will be zipping down the trails and you'll want to keep up. 
9. Up for a challenge? Selma Erwin Nature Preserve offers a singletrack trail that will keep you on the edge of your mountain bike seat for the whole 6.5 miles, about 1000' of climbing. Hiking the trail will allow you to slow your speed and appreciate the beauty of several bridged creek crossings, rolling hills, and a few steep climbs through hardwoods.
10. Are you a golf fanatic or looking to introduce your kids to the game? Little Fishing Creek Golf Course has 18 holes with a driving range and a practice putting green.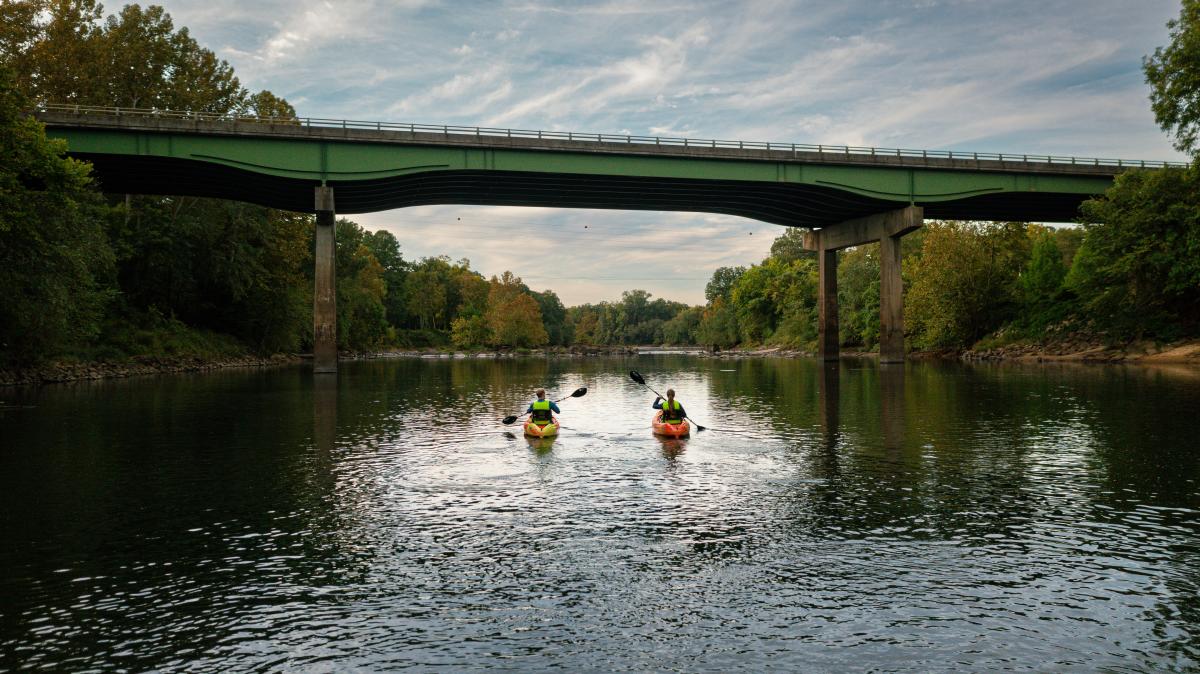 11. Enjoy the sun-shining, water-splashing, wind-blowing day right here in Milledgeville by kayaking the Oconee River. If your kids have never kayaked, a popular trip and great for beginners is floating from the Oconee Greenway to the Central State Boat Ramp for a relaxing 3-hour tour without any rapids. Local outfitters will rent you single and double kayaks as well as provide transportation. 
Be Entertained
Fun indoor activities for both kids and kids at heart!
12. It's showtime! AMC Classic in Milledgeville is here to serve up movie memories with friends & family. Come enjoy Coca-Cola Freestyle and delicious menu items like pretzel bites, movie nachos, and annual refillable popcorn buckets, all at a great value.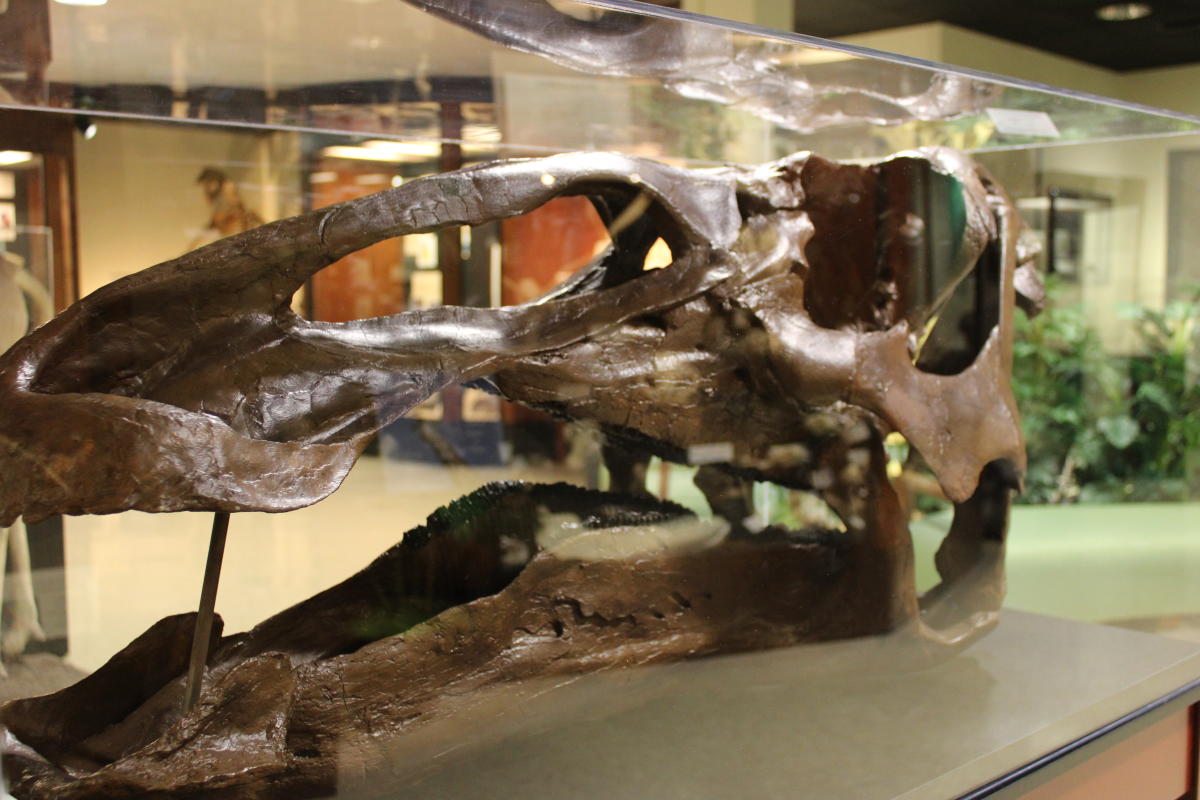 13. Visit the Paleozoic, Mesozoic and Cenozoic Eras and see fossils from Georgia and all around the world!  Located in Herty Hall, the Natural History Museum at Georgia College offers an explanation of the history of life through geological time. 
14. For a family-friendly game of competition, visit Lake Country Bowling Lanes. The kids will love hitting the lanes just as much as you do! 
15. Roller skating is timeless fun. Rollcall features skating, inflatables and arcades!  
Grab a Treat
Top picks for locally-owned tasty treats!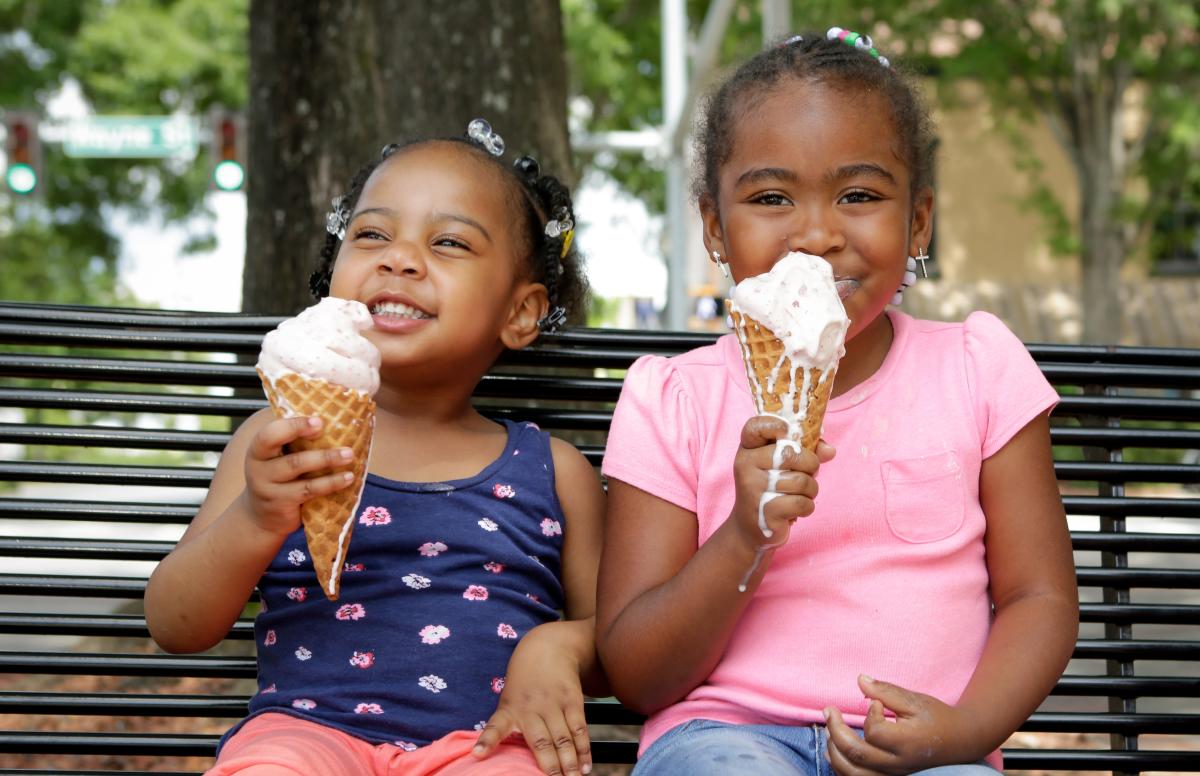 16. Blackbird Coffee pleases coffee connoisseurs and a sweet tooth. Their in-house small batch roaster guarantees the freshest premium coffee crafted by skilled baristas while their expanding food and dessert menu has quickly become a destination location for hand-dipped ice cream selections and giant chocolate chip cookies.
17. Local & family-owned, Cravings is your one-stop shop to satisfy your cravings! They offer fresh salads, unique sandwiches & soups, as well as boba teas and hand-dipped ice cream and desserts.
18. Doodles is one of Milly's sweetest hidden gems. Located on North Jefferson Street in the most adorable pink house, Doodles offers a variety of delicious cupcake flavors. The flavors change every day which means the cupcakes are the freshest you will find. 
19. Goodie Gallery is located on North Columbia Street and has been a Milledgeville staple since the 80s. The bakery is famous for its cheesecake and offers mouth watering cinnamon rolls, donuts, cookies, muffins, and more.
20. The menu changes daily at Sweet P's Cupcakes and More with various flavors of cupcakes, cobblers, cookies, pudding, and slices of cakes. Two local favorite menu items are the tea cakes and the strawberry cookies. The bakery's inventory tends to sell out daily because of the high demand for its yummy treats.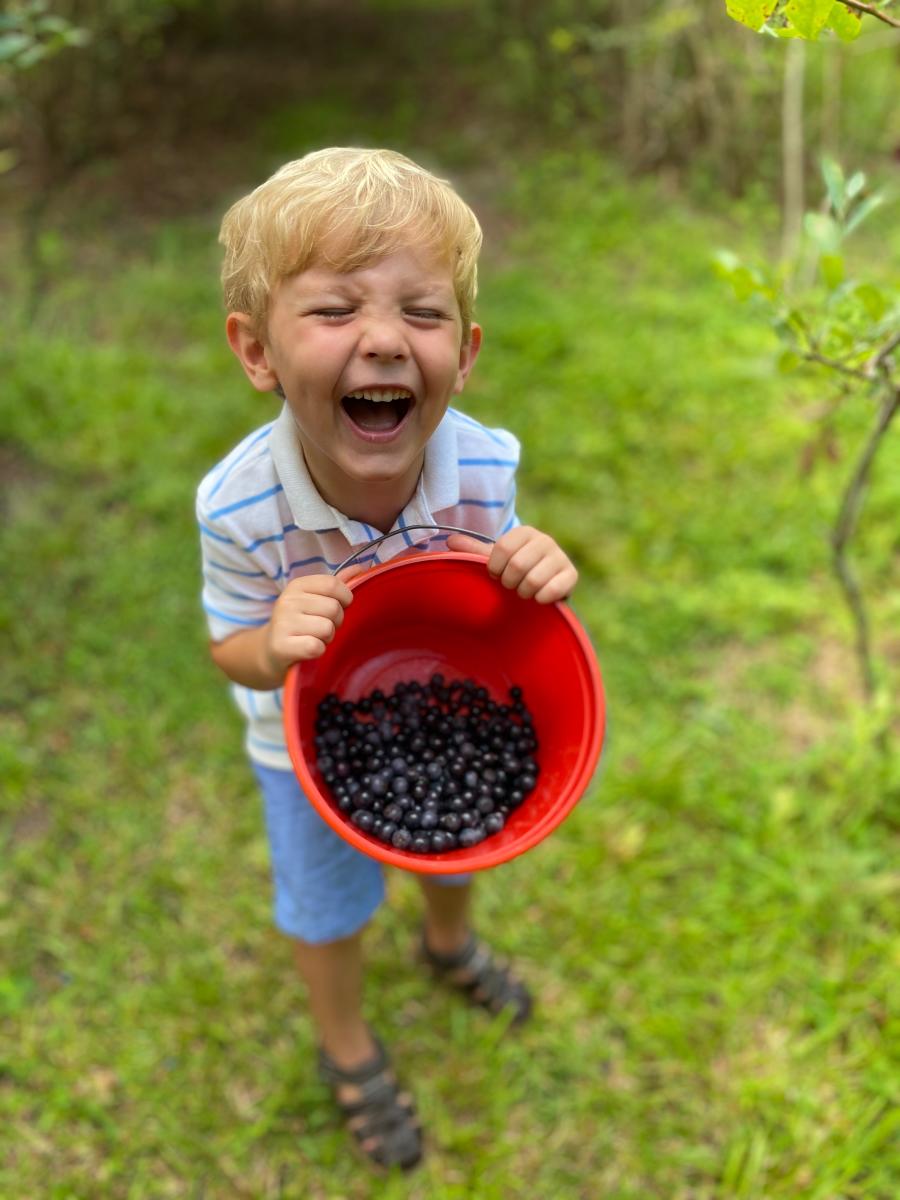 21. Tucked away from the hustle and bustle of town, Potluck Blueberry Farm offers visitors a chance to u-pick the sweetest blueberries. The farm features five acres of varying types of blueberry bushes that keep berries ripe and ready from mid-June through mid-August.