Get ready to embark on a festive journey that's bound to ignite your holiday spirit! Lockerly in Lights is back, and it's brighter and more breathtaking than ever before. On Fridays and Saturdays from November 17th to December 23rd, you can dive headfirst into a world of enchanting holiday lights that will fill your heart with seasonal joy and leave your kiddos in pure wonder.
The 2023 edition of Lockerly in Lights features thousands of sparkling lights, all-new displays, expanded property access, and more parking than ever before. To make navigation easier than ever, the main trail loop is now completely paved and is easily accessible by car, foot or wheelchair. To enter the light display, guests may drive through a newly expanded parking lot entrance, which is one of the merriest gifts of all!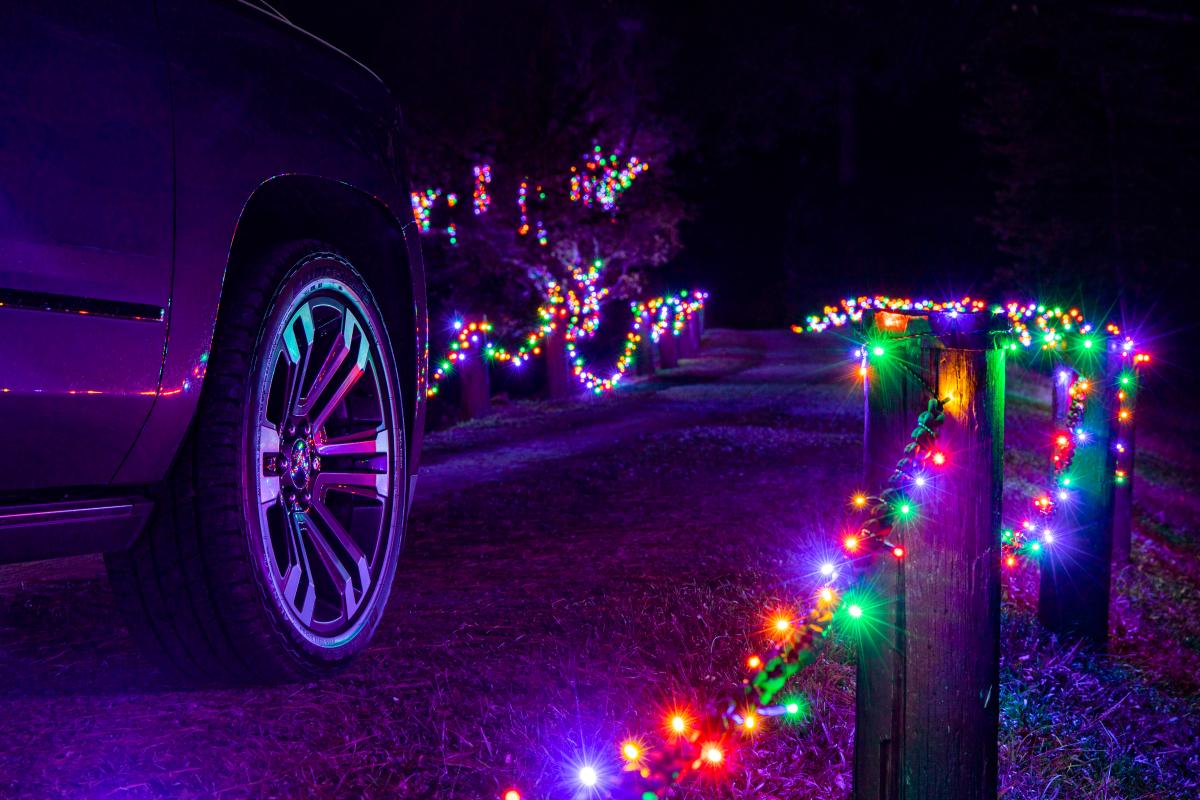 Friday Night Drive-Through Magic
Friday nights are all about the magic of a drive-through adventure! From 6:00 p.m. to 9:00 p.m., you and your loved ones can pile into the car and experience the dazzling spectacle that is Lockerly in Lights. The best part? It's only $15 per car in cash, and there's no need to fret about advance tickets. Just show up, pay at the gate, and let the festivities begin!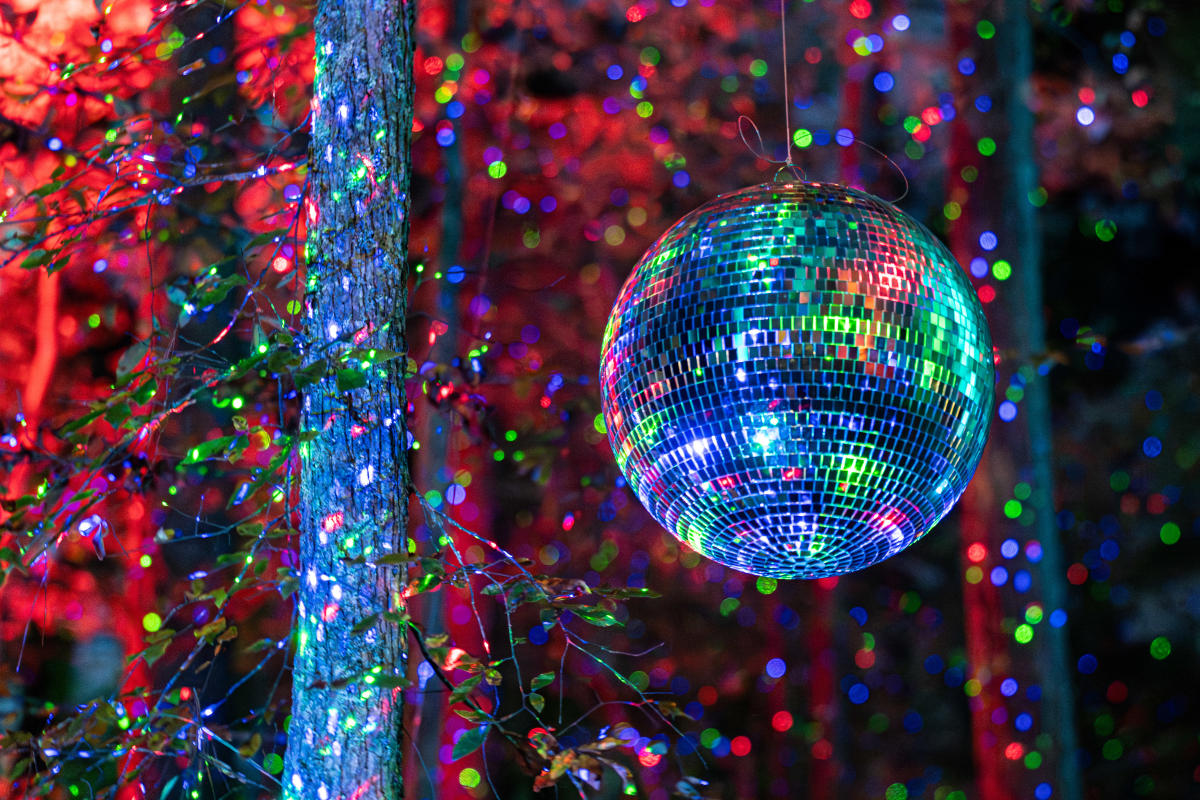 Saturday Stroll Through a Winter Wonderland
Saturdays at Lockerly in Lights are a whole different kind of delight. Picture this: a walk-through winter wonderland that's perfect for creating cherished memories with your friends and family. Exclusive to Saturdays, there will be additional displays, holiday beverages, and live music for just $10 for adults and $5 for children under 12, it's an affordable adventure that everyone can enjoy. The only catch is that you'll need to secure advance tickets for specific entrance times at 6:00 p.m. or 7:30 p.m. on Saturday evenings.
On the night of your walk-through, you will check in with staff at the beginning of the display. There will also be a coupon table near the entrance where you can purchase tickets that can be redeemed for beer, wine, water, s'mores, and souvenir items.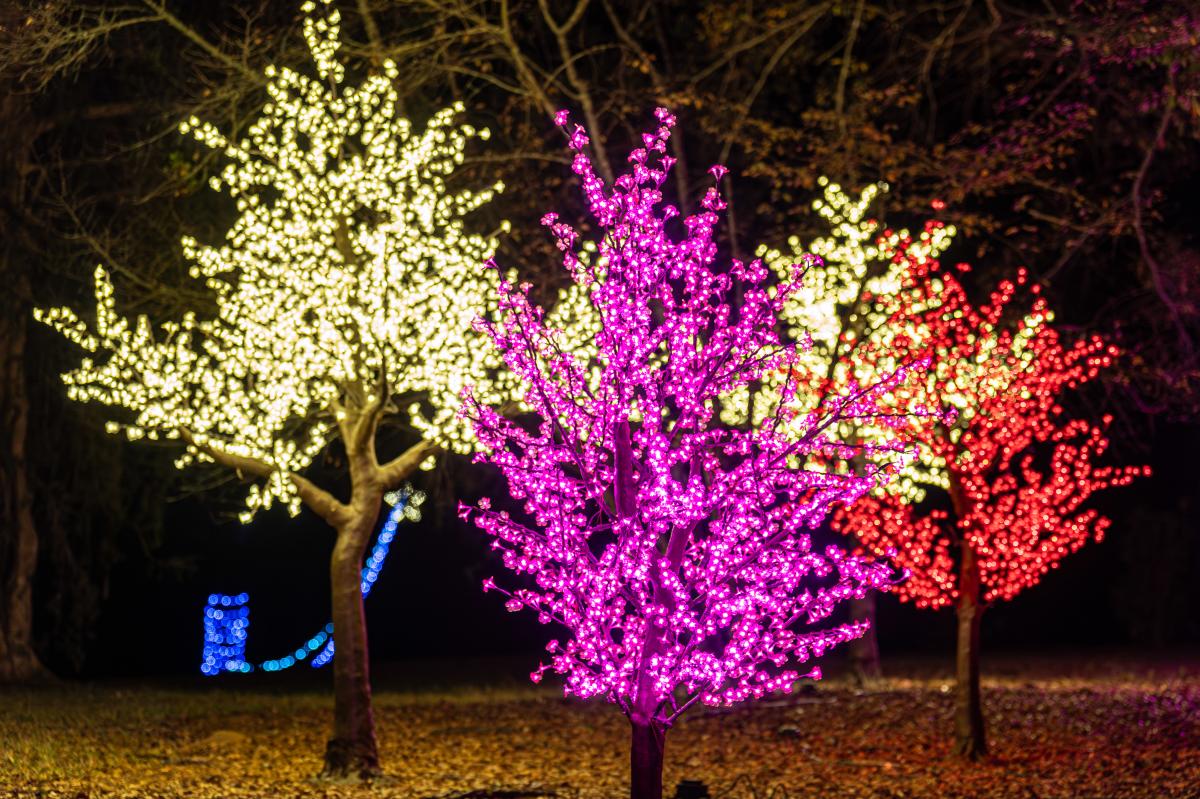 Reserve Your Saturday Tickets for Unforgettable Memories
Ready to make your Saturday night extra special? Reserve your Saturday tickets in advance, guaranteeing you a spot in the heartwarming glow of Lockerly in Lights. This magical holiday display isn't just about captivating lights and festive decorations; it's also an opportunity to support a fantastic non-profit and spread the holiday spirit.
Step into a world aglow with dazzling holiday lights, feel the warmth of the season and create unforgettable memories with those who matter most. So mark your calendars, get your tickets, and prepare for a journey that will light up your holidays like never before!

FAQs
Can I bring my dog to walk the trail with me? No dogs are allowed on the trail during Lockerly in Lights. 
What is parking like for the walk-through nights? There is a newly- paved parking lot for visitors to park in. If you are traveling from downtown Milledgeville, the new gates will be just past the old entrance on the left, if you are traveling from an area south of Lockerly, the entrance will be before the property on the right. If you are able to, please consider carpooling as space is limited. 
I purchased a ticket for the 7:30 p.m. walk-through time slot, when should I arrive? Please arrive no earlier than 7:15 p.m. to give enough time for the 6:00 p.m. attendees to move through the exhibit. 
May I use a wheelchair or electric scooter on the trail? Yes! The main trail is completely paved. 
How rigorous is the trail if I want to walk it? The trail is one mile, with a few uphill climbs. 
Can my toddler walk the trail? Little legs may get tired for the full trail, but strollers are allowed. 
Do the coupons cover drinks at the Morning Grind coffee truck? No, you must purchase those with cash or card directly with them. 
How can I make a s'more at Lockerly in Lights? On the walk-through evenings, you can purchase a coupon at the table at the beginning of the path. The fire pit is near the pond area, and you will redeem your coupon for a prepared s'more kit which includes everything you will need.  
What happens if it rains on the evening of my pre-purchased ticket? If inclement weather occurs and affects your pre-purchased ticket, Lockerly in Lights will email you with a rain date, either December 3rd or December 17th.