Milledgeville has a lot of fun activities to do and you don't even have to be 21 to do them! Milly offers more than you think for those who have yet to reach the milestone birthday, from outdoor recreation to indoor entertainment, there's plenty to do around town that doesn't require you to be of drinking age.
1. Go Roller Skating
Grab your friends and roll the night away to your favorite tunes. RollCall features skating, inflatables and arcades! Originally opened in 1970, the rink continues to provide fun activities for all ages. Bring a large group of friends and rent out a VIP room that comes with a flat screen and a private bathroom.
2. Go Bowling 
Have a competitive side? See who the best bowler is out of your friends at Lake Country Lanes. They have specials everyday, cosmic bowling three times a week, and serve Hunt Brothers Pizza and Wings with other snacks and treats.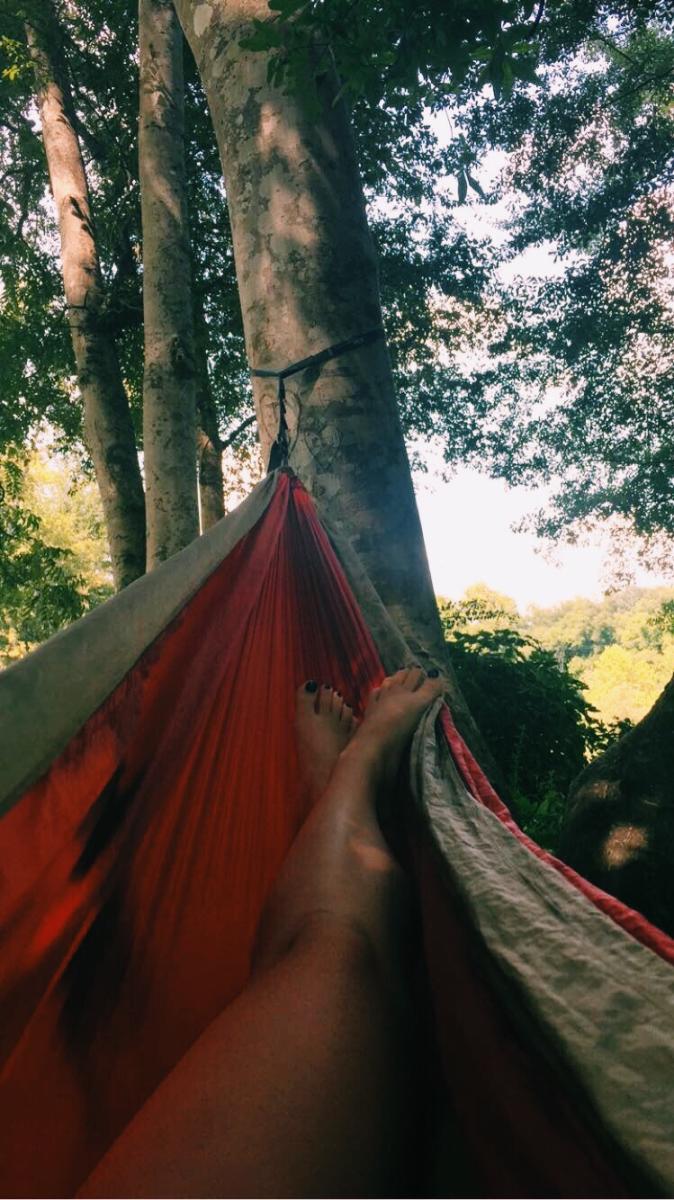 3. Relax at the Greenway
The Oconee River Greenway Park and Riverwalk offers scenic trails to walk or bike along with large oak trees providing protection from the sun. The grassy openings are a perfect spot to study and hangout out with friends. If you have an ENO layout by the river and appreciate the calm water and beautiful wildlife surrounding you. 
4. Take in a Sunset
Nothing compares to a Milledgeville sunset, so enjoy the beauty overlooking a pasture full of cows in a quiet little park. Dress up with friends and take pictures with a sunset backdrop right behind you. Walter B. Williams Park is a great spot to decompress after a long day with friends or by yourself. Did you miss the sunset? Don't worry, grab some blankets and friends and you can still head to Walter B. Williams Park after dusk to gaze upon the stars. Away from big city lights, the night sky is a sight to behold amid a peaceful surrounding having unforgettable conversations with your friends.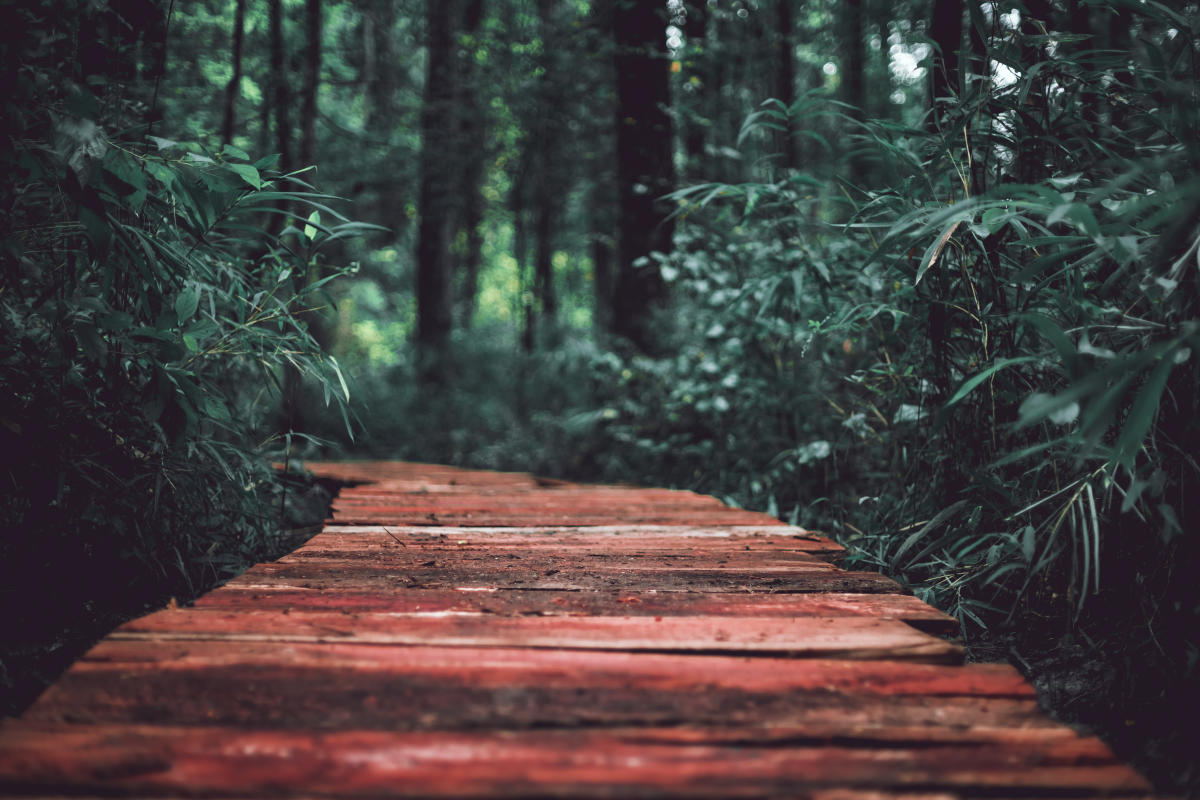 5. Explore the Bartram Forest
Roam through nature on foot or on bike! Located just a few miles outside Milledgeville, Bartram Forest offers outdoor enthusiasts three looping trails through pines, meadows, across a creek and alongside a pond. It's the perfect place to explore on a hike with friends, relax with a picnic, mountain bike or snag some nature loving pictures.
6. Try Boba Tea from Cravings
Boba tea is a Taiwanese drink consisting of tea and chewy tapioca balls. This delicious beverage can be found at the heart of our Downtown District. Cravings has a variety of tasty flavors including everyone's favorite, mango strawberry. If you are looking for something sweeter, Cravings also has an incredible assortment of ice cream flavors and fun toppings for decoration.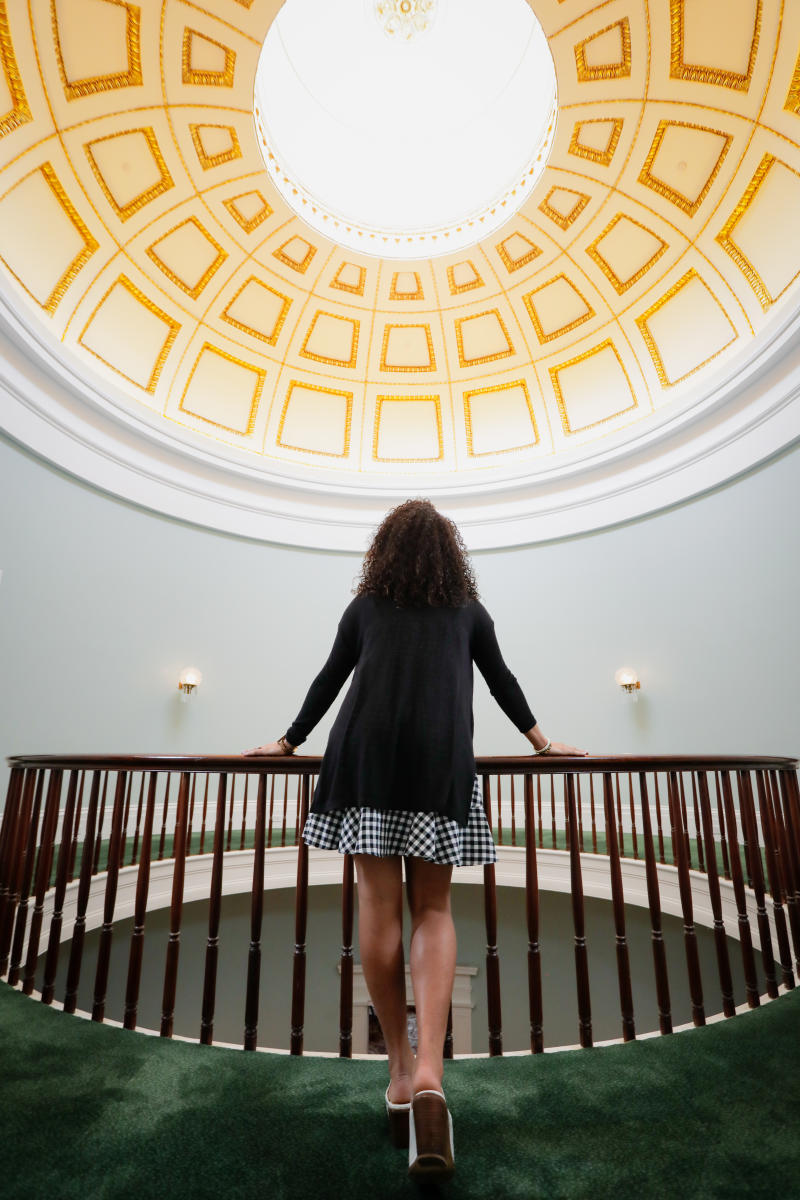 7. Tour the Old Governor's Mansion
Completed in 1839, Georgia's Old Governor's Mansion is one of the finest examples of High Greek Revival architecture in the nation. Georgia's Old Governor's Mansion was designated a National Historic Landmark in 1973 and is an accredited museum of the American Alliance of Museums. Admission for Georgia College students is free while GMC students are only $2, so grab a friend and explore history.
8. Watch a movie at the AMC Theater
Grab your friends and catch a movie at the AMC Classic 6 Milledgeville. With ticket prices being around $8, you'll want to splurge on their annual refillable popcorn buckets so you can keep coming back for more. Don't forget to grab a drink from the Coca-Cola Freestyle and indulge in delicious pretzel bites or movie nachos!
9. Cast your rod at T. D. Cheek Fishing Pier
T. D. Cheek Fishing Pier has a great series of docks over the water of Lake Sinclair. This Georgia Power maintained public fishing pier is open year-round and free to the public. There is also shoreline fishing access, fish attractors, a parking area, and picnic tables that make this an ideal spot for the avid fisherman or a choice location to learn how to cast.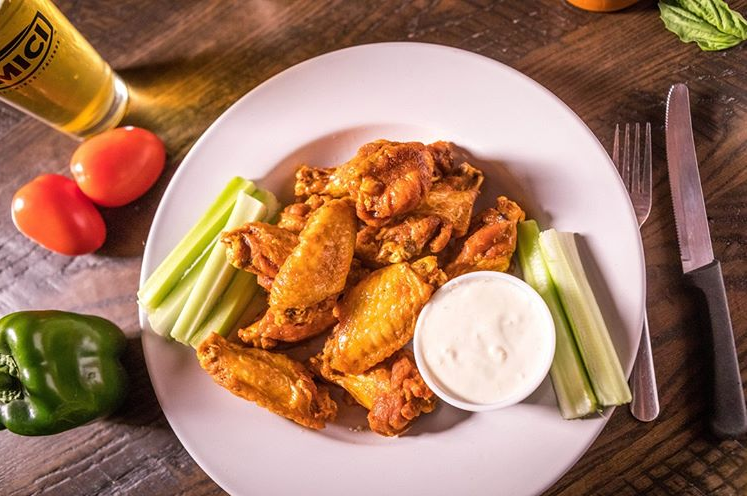 10. Celebrate Wing Nights
Find the perfect wings by going to wing nights! Restaurants will do a special for  $0.50 - 0.75 per wing. The Brick's Wing Night runs every Tuesday and Amici, Pickle Barrel, and Velvet are usually running this special on Wednesdays. Aj's Hot Wings To Go by the Oconee River Greenway was voted Best Hamburger, French Fries and Wings from the Union Recorder. To medium, hot, lemon pepper, bbq, and more, you'll find the perfect flavor here in Milledgeville.
11. Grab a treat at Blackbird
Blackbird Coffee is a local staple in the heart of downtown Milledgeville. It's not hard to miss with the smell of the beans roasting in the air, enticing you to come in. With coffee that is roasted on-site, smoothies, tea, baked goods, sandwiches and salads, Blackbird is the place to get everything you need for your study sessions and breaks. They offer plenty of seating with tables, couches, and an outdoor patio for the perfect study spot.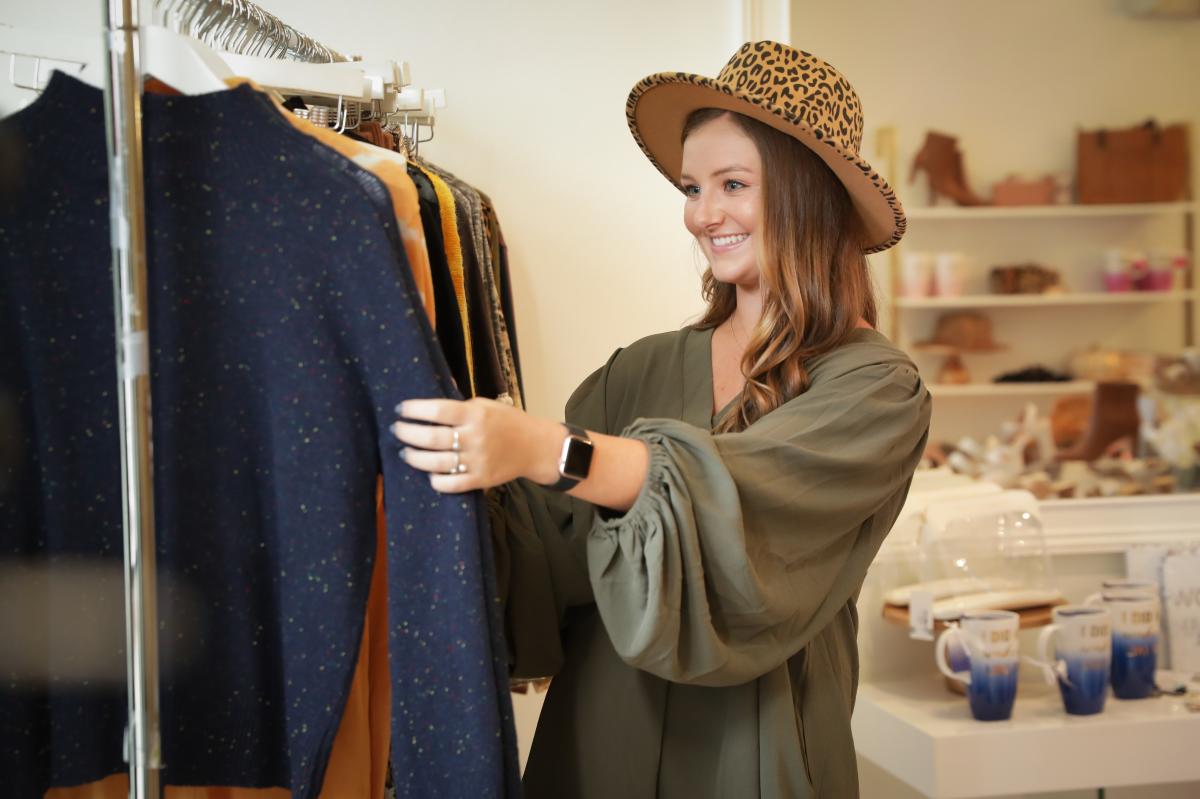 12. Shop with friends
Explore our local shops and boutiques in downtown Milledgeville. You'll be amazed to find antique treasures, Georgia-made products, and unique clothing. Everything is within walking distance, so it makes it easy to visit all the places you want while soaking up the sun and getting a little exercise along the way!
Also check out the Milledgeville Mall, it might be small but has a lot to offer. With stores like Belks, TJMaxx, Claire's, Maurice's, Office Max, Bath and Body Works and so much more, you won't leave empty handed. 
13. Explore Central State
The Central State Hospital Campus Driving Tour is a self-guided driving tour that highlights the historic buildings of the campus and mentions important people from CSH past as well as the significance of certain periods in the Hospital's history. To take the tour, follow the maps contained in the brochure and scan the QR codes with your phone to receive narration about each stop. Brochures are available for pick up at the Visitor's Information Center. You can walk the tour and stop and take pictures, just remember to stay on the sidewalks. Entering the buildings is considered trespassing on private property and officers do patrol the grounds. 
14. Test your Knowledge at Trivia Nights 
Do you have the power of knowledge? Test your brain power at Trivia held weekly at some of our favorite local restaurants. Brush up on your weird knowledge, and join in for some friendly competition. Head over to Metropolis on Mondays at 7:30p.m, The Brick on Tuesdays at 10:30p.m, Buffington's on Wednesdays at 8:30 p.m, Amici on Thursdays at 9:00 p.m, and Pickle Barrel on Thursdays at 8:30pm. You could attend a trivia night four days out of the week and try to win big!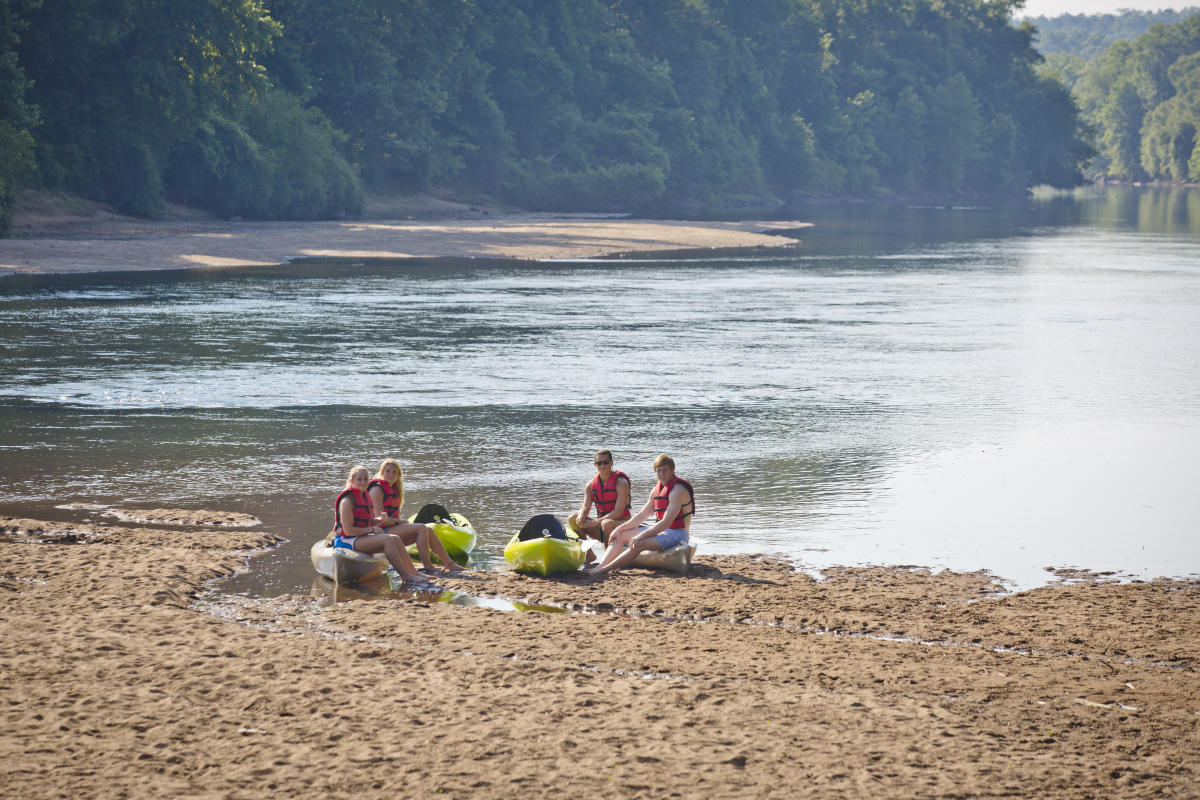 15. Paddle the Oconee River
If you're feeling adventurous, rent a kayak from any of our local vendors. Oconee Outfitters, Krazy Dave's and Mac's Yaks, all rent kayaks for half or full day. Choose between two route options, the upper Oconee (Sinclair Dam to Oconee River Greenway) or the lower Oconee (Oconee River Greenway to Central State Boat ramp). One route is equal to a half day rental and both routes combine equal to a full day rental.
16. Catch some sun on Lake Sinclair
Head over to Rocky Creek Park to enjoy Lake Sinclair without the need of a boat. Bring your books and a towel to lay out on the beach while studying for an exam. There are also picnic tables and a pavilion perfect for a snack break! 
17. Hit the Greens (golf)
Swing your club at Little Fishing Creek Golf Course. The course is 18 holes with a driving range and a practice putting/chipping green. It's the perfect place to hang out with friends as the course offers a challenging layout with several blind shots and scenic views.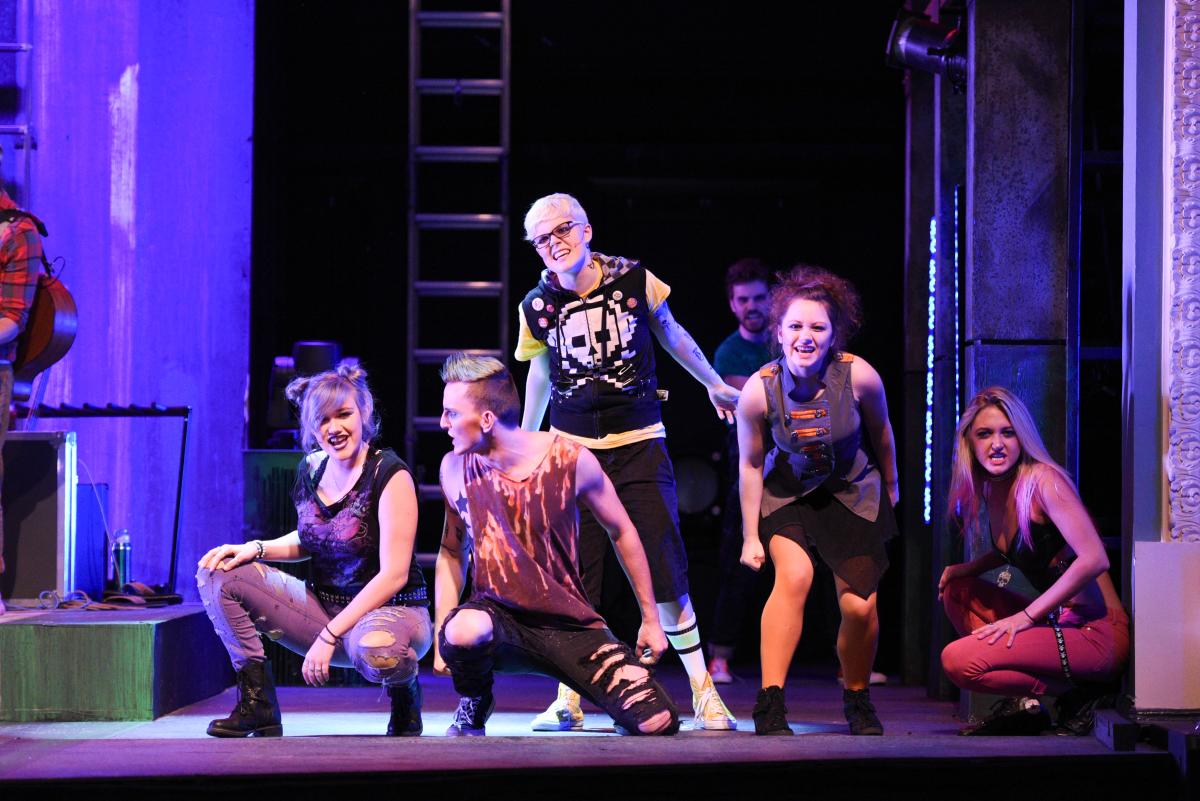 18. Georgia College Theater
The Georgia College Theater and Dance program offers an array of performances throughout the school year. Shows are performed in Russell Auditorium and the Campus Black Box Theatre. Each season they bring a variety of performances to the stage to evoke emotion, create laughter, and inspire a deeper understanding of the human experience. Grab tickets to see their annual Nutcracker or their next aspiring play at gcsutickets.com. 
19. Devour a Smiley Face cookie from Ryals' Bakery
Ryals' is one of Milly's most beloved establishments. It opened its doors in 1971 and has been fulfilling the local sugar fix ever since! Ryals' has it all: cakes, doughnuts, cookies, petit fours, cupcakes and so much more. When you visit, make sure to save room for one of Milly's signature treats, the famous smiley face sugar cookies. You'll thank us!
20. Karaoke at Buffington's 
From Carrie Underwood to Journey and Miley Cyrus, there is a song for you to release your inner star! Nothing beats a Tuesday night than signing with your friends at Karaoke night from 10pm - 2am. You might want to come a little early to snag a seat so you don't have to stand all night.
21. A 2am Golden Pantry Trip
Whether you're grabbing food after a night downtown or in need of a late night study snack, you're not a true Milledgeville student until you have had a 2am Golden Pantry run. If you're downtown, you can walk to Golden Pantry, just follow the glow of the neon sign. There is usually a line around this time so be prepared to wait a few minutes. From crispy fried chicken to buttery biscuits to mac & cheese or potato wedges, a stop at this iconic convenience store will have you filling up your late night cravings.