Take a spin around Milledgeville and embrace the pre-Civil War homes, charming downtown and nature preserves all from the comfort of your saddle. Identified as a bicycle friendly community in 2014 by The League of American Bicyclists, Milledgeville welcomes all their two wheeled guests to take on the trails of the town. Whether for recreation, exercise or transportation, come soak up the Vitamin D--we all know we need it! Here's a guide to the best places to bike around Milly. Enjoy the ride!
Oconee River Greenway

Photo credit to Instagram user @blstrain
Picture yourself cycling under a canopy of trees, listening to the rush of the Oconee River and passing people enjoying an afternoon stroll. That's what the 3 mile trails and boardwalks offer you at The Oconee River Greenway. Located near downtown Milledgeville, The Oconee River Greenway serves as nature's doorstep. Hear barking while taking on the trails? You probably stumbled upon the dog park and have some furry friends wanting to play! 
---
Bartram Forest
Photo credit to Instagram user @diannatuininga
Want something a bit more challenging? Bring your mountain bike to Bartram Forest! Only a few miles outside downtown Milledgeville, this rustic park is the perfect antidote for all you nature fanatics! Follow 3 trails through towering pines, meadows of wildflowers, creeks and around a glimmering pond. The park has split its trails up into 3 different routes: beginner green-level is a gentle 5.5 mile singletrack, beginner/intermediate blue- level is a 7.5 mile singletrack that loops back around, and lastly the single and double track 10.3 mile loop at the red-level. 
---
Selma Erwin Nature Preserve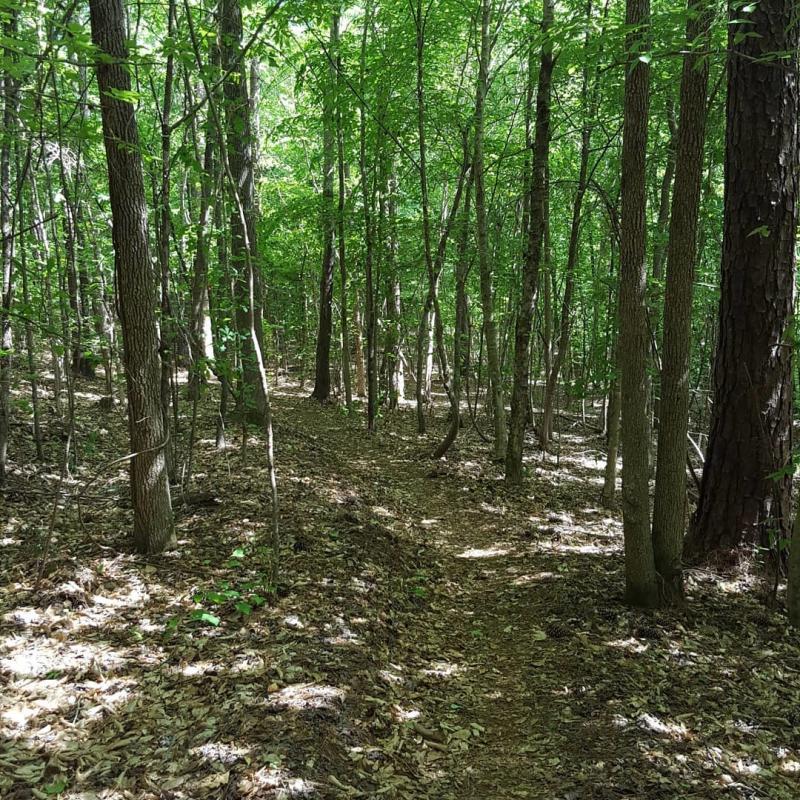 Photo credit to Instagram user @theliteraryenby
Open year round, Selma Erwin Nature Preserve immerses experienced cyclists into a terrain of 6.5 miles trails. Hang onto your handlebars for a wild ride over creek beds, flowery hills, and 1000' of terrain. Located off Vinson HWY, the 488' elevation makes for an exciting trail full of ups and downs-- quite literally! Loop clockwise around the trail for an easier route, putting the steeper parts at the beginning of the trail--your legs might just thank you later! 
---
Lockerly Arboretum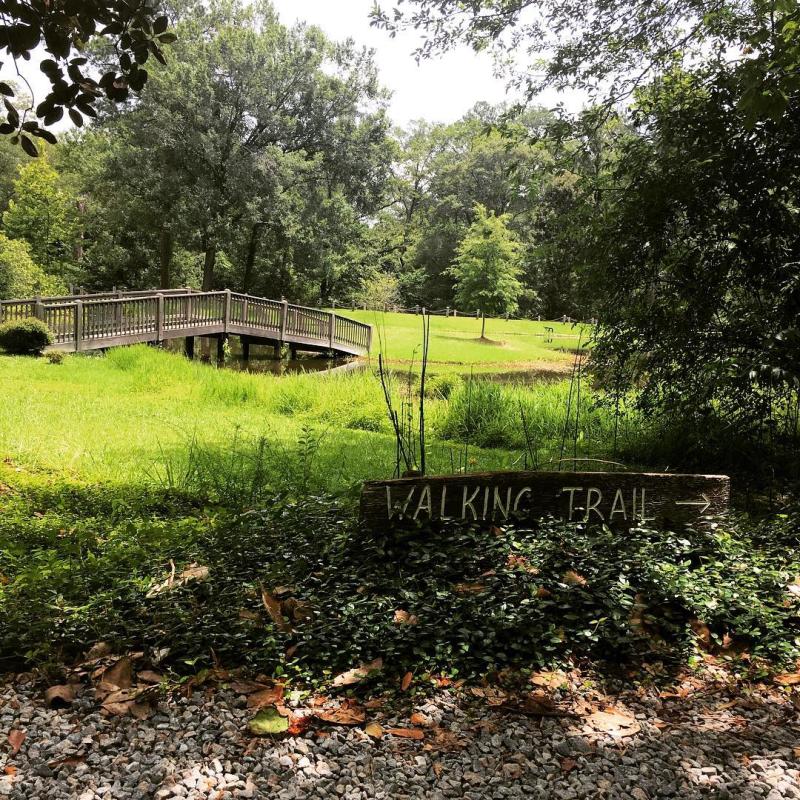 Photo credit to Instagram user @iamdsimone
Home to 3,000 different species from all over the world, Lockerly Arboretum is a delightful place to cycle through. Roam across fifty acres of gardens and breath in the many flowers that permeate the Georgia air such as camellias, azaleas, magnolias and more! A one-mile nature trail cuts through the grounds and passes alongside a lovely pond, and a glorious 300 year old bald cypress. Rose Hill, a 6 column historic mansion built by Richard Nichols in 1839, sits on the grounds. It received its name from the alluring Cherokee Roses that once blossomed throughout the grounds.
---
Historic District

Photo credit to Instagram user @antebelluminnbb
Going for more of a leisurely pedal? Our historic district takes you past several blocks of Historic Homes from the 1800s, including Georgia's Old Governor's Mansion one of the finest examples of High Greek Revival architecture in the nation. Memory Hill Cemetery, another historic site, takes you along a peaceful trail amidst many diverse tombstones. Because Milledgeville used to be the capital of Milledgeville, the cemetery contains many noteworthy individuals-- one being the infamous author, Flannery O'Connor. As many as 40 historic homes are scattered throughout Downtown Milledgeville---each with its own story waiting to be explored. 
---
After your day of pedaling is complete, park your bike at one of the bike racks around downtown and grab a bite to eat. Settle for some Bollywood Tacos where Mexican and Indian meet to create the tastiest tacos--you won't be disappointed! 
If you run into any trouble during your exploration, there is a bike repair station behind the Welcome Center.
Just around the corner is Oconee Outfitters where you can rent bikes or other gear you might need on your journey. Rent for the day or half a day with provided transportation available to take you to your destination! If your bike is giving you trouble on your two wheel excursion, Oconee Outfitters will help with any repairs. As outdoor enthusiasts, they offer friendly service to anyone looking for an adventure through Milly's favorite bike routes!