Tucked between Atlanta and Savannah, Milledgeville transforms into a winter wonderland outfitted in twinkling lights. Whether you fancy a slow day cozied up in our historic Mansion dressed in Christmas finery or you and your family are ready to settle down for a small-town Christmas, we have endless ways to experience the magic of the Holidays. Milledgeville will have you clearing your calendar for a long weekend getaway.
As a college town and former 19th century capital of Georgia, Milledgeville is brimming with historic character dressed in garland and a vibrant downtown district offering seasonal menu options and local gifts guaranteed to earn a smile. Enjoy winter at its finest - linger, relax and explore the beauty of Milledgeville.
Immerse yourself in the spirit of the season, here are our top Holiday picks for a perfect weekend getaway: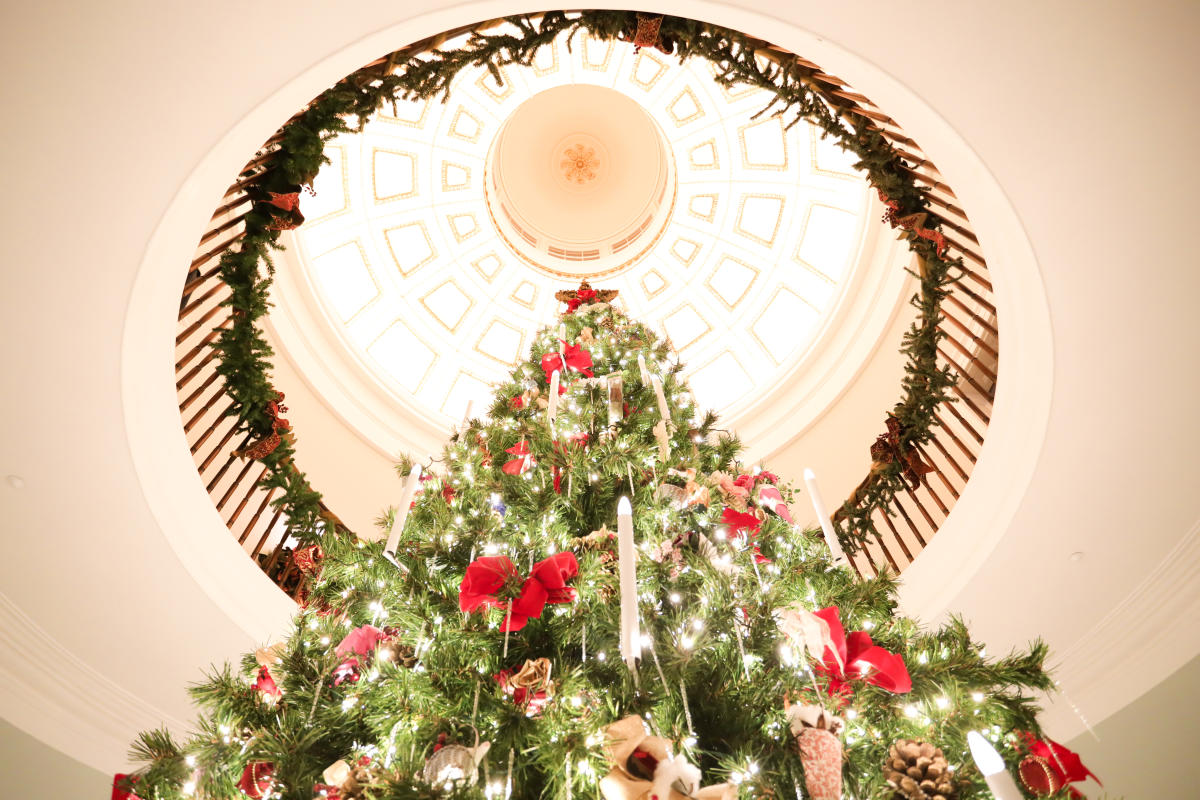 1. TOUR GEORGIA'S OLD GOVERNOR'S MANSION
An iconic favorite, Georgia's Old Governor's Mansion is a visit that must be added to your Holiday Bucket List. During the holiday season, the mansion is transformed into a magical 19th-century Christmas celebration. Jump back in time to 1851-1853, when Governor Howell Cobb and his family occupied the home, and learn from history enthusiasts about Milledgeville's time as the capital city of Georgia and the Mansion's Christmas traditions. 
Starting November 20 through 22 and November 29 through December 21, the mansion will be fully decorated for the holidays. With over 1,500 candles and 1,600 lights, the Christmas tree at Georgia's Old Governor's Mansion is sure to delight! During Christmas at the Mansion, guests are invited to return to the 19th-century era and witness how the elite of Georgia celebrated the Christmas holiday. For an extra special experience, be sure to enjoy the beautiful glow of their candlelight tours and choirs singing in the rotunda. Candlelight tours are at 6 p.m., 7 p.m., and 8 p.m. on December 3rd and 17th, 2022. Candlelight tickets must be purchased prior to the tour. Regular admission rates apply: $10 adults, $7 seniors, $2 students/kids.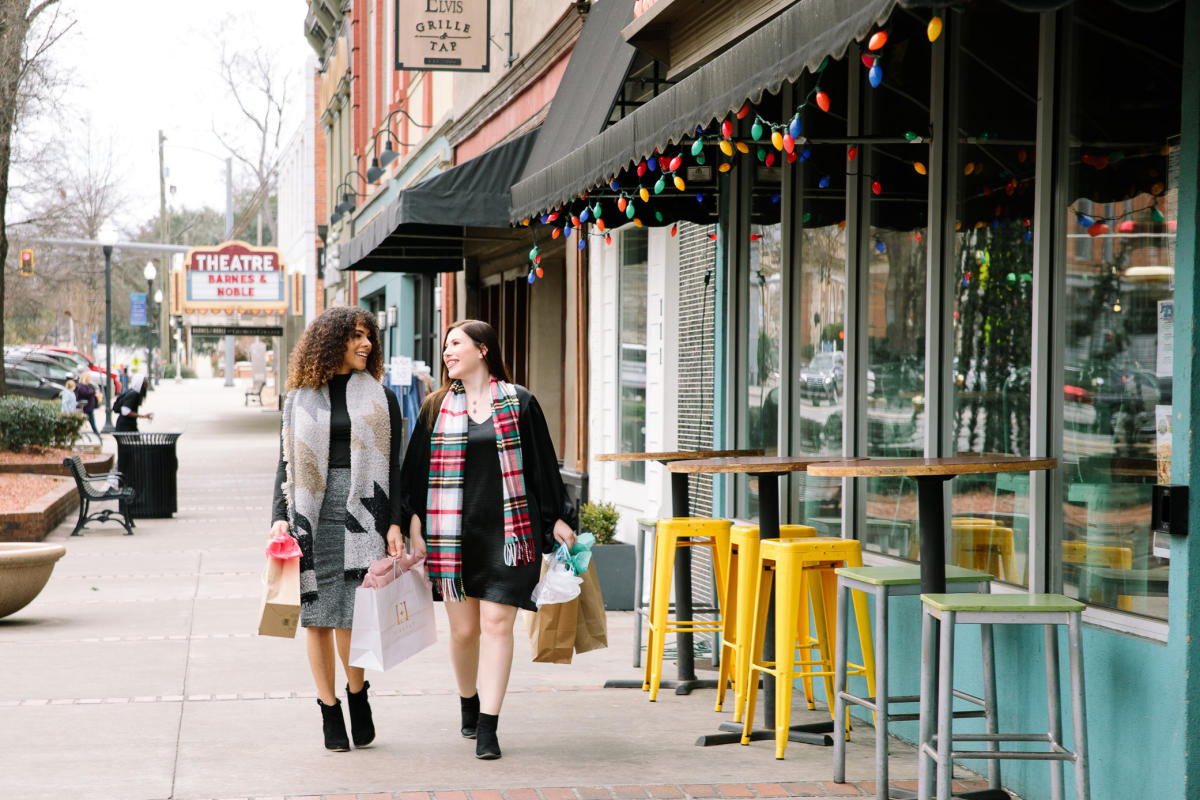 2. SHOP LOCAL
Milledgeville has incredible local businesses that pride themselves on quality products and services. Shop for holiday gifts at our charming boutiques for the latest fashion trends and southern decorations. Local business owners are usually on hand to offer shopping advice and recommendations all with a side of genuine southern hospitality. Georgia Made and Georgia Grown products can be found at Market Collective as well as incredible decorations, accessories, and gourmet food items. If you are looking to go bargain hunting, there are plenty of antique shops with great finds. 
3. WALK THROUGH THE HISTORY OF THE DOWNTOWN DISTRICT
Founded in 1803, Milledgeville was built as the capital of Georgia and remained the capital for more than 60 years. Go on a self guided historic walking tour and stroll past homes, churches and public buildings that celebrate various architecture styles refined over the last 200 years. Discover why Southern Living has listed Milledgeville as one of the prettiest small towns in Georgia as you walk the towering tree lined streets of Milledgeville and learn about the well preserved Federal-style architecture, enhanced by noteworthy Greek Revival, Victorian and Classic revival houses. Keep your eyes peeled for architecture galore dressed in ribbons and bows, including fan favorites like Georgia's Old Capitol Building and the campus of Georgia College & State University. Plus, the added bonus of the season's cooler temperatures mean that walking the district won't have you breaking a sweat!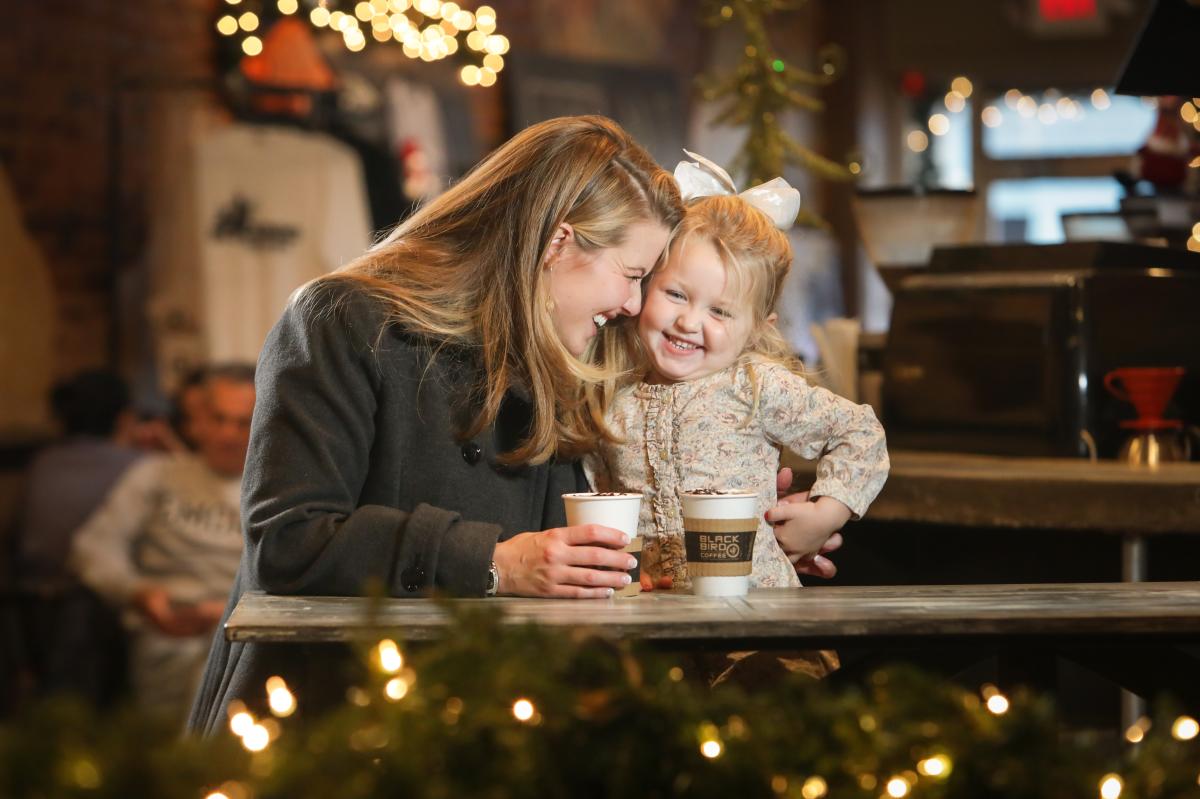 4. SEASONAL SIPS
Milledgeville has plenty of mouth-watering local restaurants that can warm you up during your stay. As you reach for your coat to keep warm this holiday season, why not settle on a delectable hot drink or a savory bowl of soup! There's no better place to go than Blackbird Coffee for a cup of freshly roasted coffee, hot chocolate, tea, a peppermint latte or whatever your heart--or taste buds-- so desire! If you are looking for a hardy meal, try Buffington's famous Bob Marley soup with chicken, rice, and some spice. To warm yourself up, pair a cup of soup with one of their mouthwatering sandwiches or burgers. After enjoying your delicious coffee or soup, stroll through downtown Milledgeville and observe the festive decor, a grand Christmas tree dressed in colorful lights and a dazzling menorah. 
Our dining scene has an incredible selection of classic Southern dishes and an expanding influence of choices from around the world. Indulge on award-winning dishes from Georgia's 100 Plates Locals Love including Aubri Lane's delicious Crispy Calamari and Sesame Seared Ahi Tuna, The Brick's Creamy Tomato Soup, and Local Yolkal's Eggs Benedict. There are also plenty of other restaurants with incredible flavors that locals rave about including Bollywood Tacos, Cravings, and Kai Thai. 
5. SAIL THE GLISTENING WATERS
Winter ushers in a season of quiet reflection along the shores of Milledgeville's Lake Sinclair. Pack a jacket and cruise along the waters via boat for a day spent soaking up nature's winter glory or bring along your bait and tackle for some time fishing our waters. Even Southern Living featured Lake Sinclair's "Christmas Cove" as a sight to behold! Sinclair Marina, Twin Lakes Jet Ski, JereShai Lakeside and Sinclair Wild Watersports have boat rentals suited for all your fun adventures. If you head to the lake during Christmas time, the homes are decorated with colorful lights that shimmer across the lake's surface.
If you are looking to spot the big man himself, H20 Adventures and Santa have teamed up to offer Cruises with Santa this holiday season! Each cruise can fit up to 10 people and can be led individually or with a charter. Groups are welcome to bring their own refreshments for the cruise. Reserve your group today at (706) 800- 8420!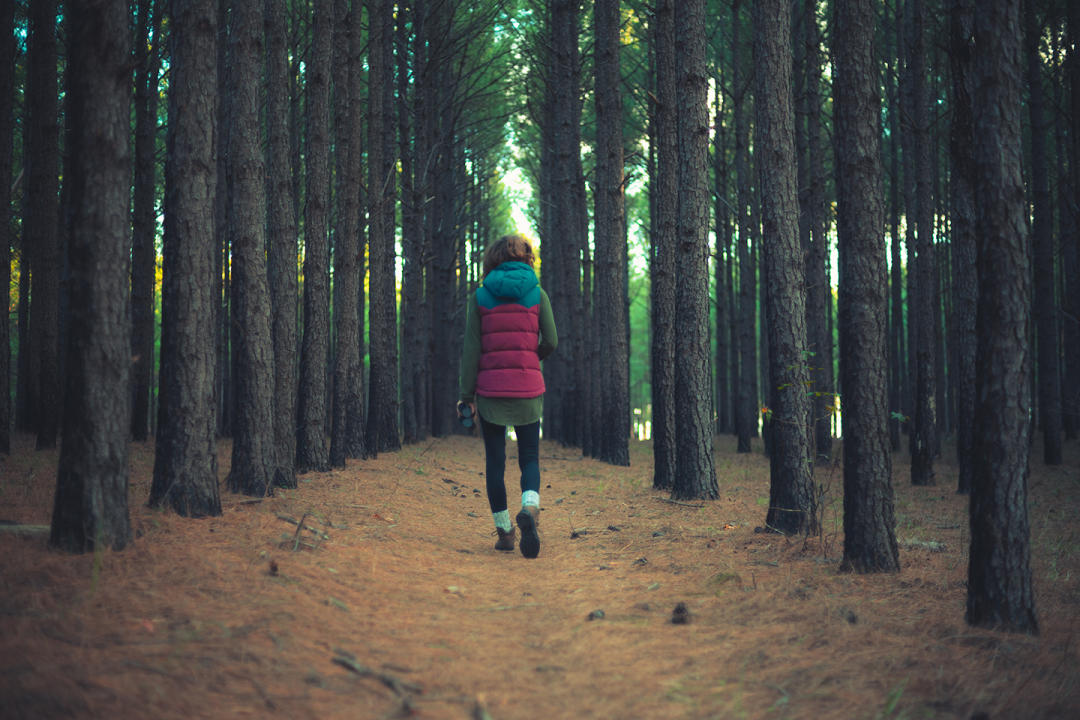 6. EXPLORE BARTRAM FOREST
Hiking and biking enthusiasts will love the crispy fresh air at Bartram Forest. Venture along small ponds, over bridges and through the pines for an elevated terrain that will reconnect you with the quiet joy of mother nature's most peaceful season. For cyclists, just note that the trails are natural terrain and are best suited to mountain biking.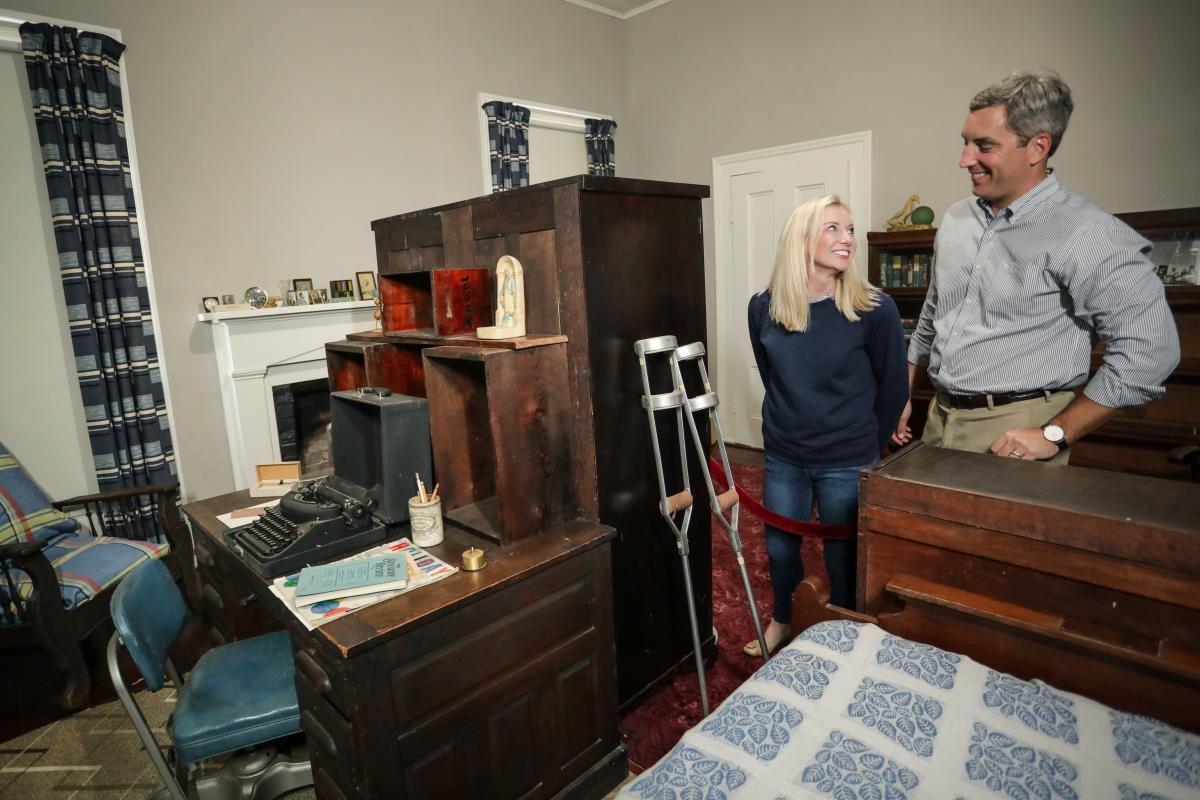 7. IMMERSE YOURSELF IN THE LIFE OF FLANNERY O'CONNOR
Nestled on 500 acres of stunning forest and pasture lands, Andalusia is the celebrated home of one of America's greatest short-story authors, Flannery O'Connor. Today, you can take a guided tour of the house to learn more about O'Connor's life and works, stroll walking trails while admiring the beautiful foliage or peruse the farm's outbuildings while visiting the site's well-known peacocks! As an added bonus, the front porch boasts rocking chairs designed for a quiet moment of reflection and relaxation among the land that inspired O'Connor. Want to learn more? There are five sites in Milledgeville that will take you through her life.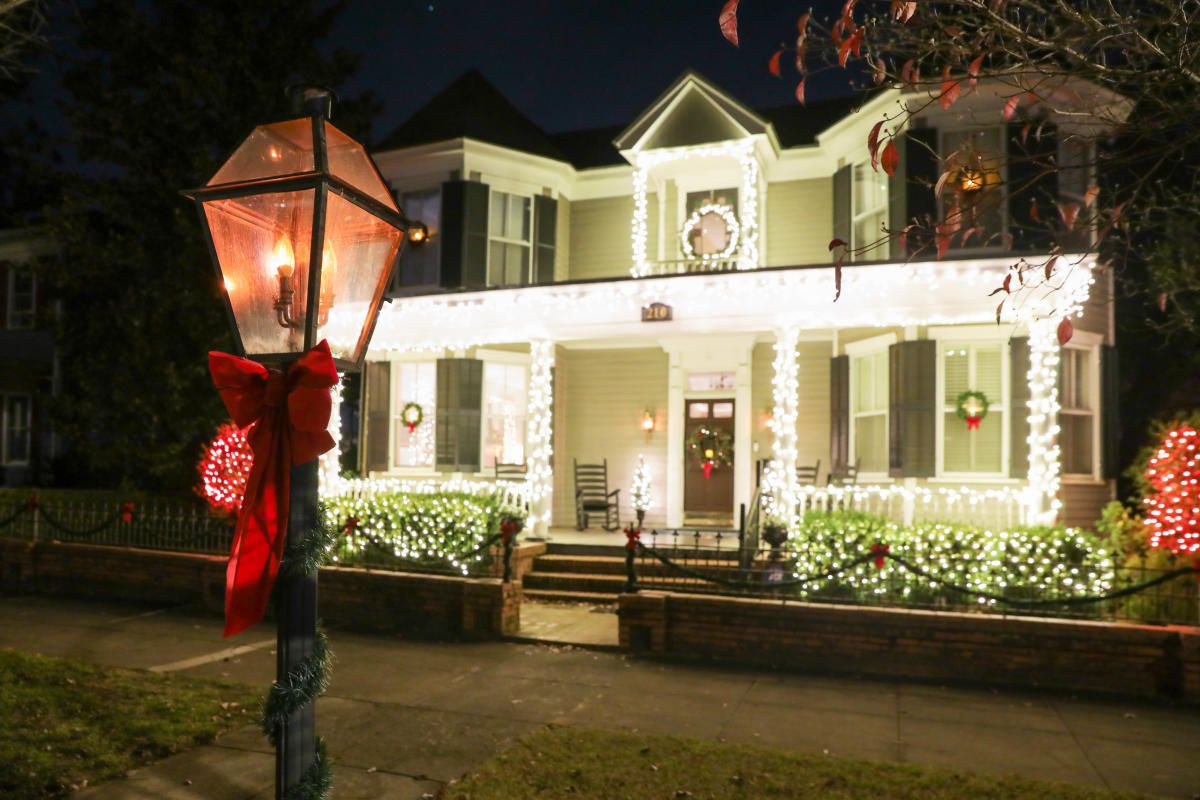 8. REST YOUR EYES
After a long day packed with fun activities, relax in any of our great hotels. There are also two campground areas with beautiful views to enjoy if you are looking to stay outdoors. If you are interested in staying in a historic home, the newly renovated historic beauty, Inn on North Jefferson was originally built in 1820. Milledgeville also offers beautiful lake house rentals, so the entire family can gather around a campfire by the lake and roast a marshmallow.