Milledgeville showcases its structural beauty through detailed architectural wonders across the city inspired by Washington D.C. and Savannah. Using structural styles like Gothic and Greek Revival, Milledgeville shows a diverse range of architectural artistry. Designed as a square with parallel streets, the easiest way to get the best grasp of the city is to take a self-guided, historic walking tour.
1. Gothic Revival: The Old Capitol Building
The Old Capitol Building is considered to be the first-ever public building in the United States to be designed in Gothic Revival style. As the seat of Georgia government from 1807 to 1868, this building was home to the Secession Convention in 1861. Today, the buildings are home to Georgia Military College. Guests of the Historic Trolley Tour go inside of the room where the Secession Convention was held in 1861, where it was decided that the state of Georgia would secede from the Union.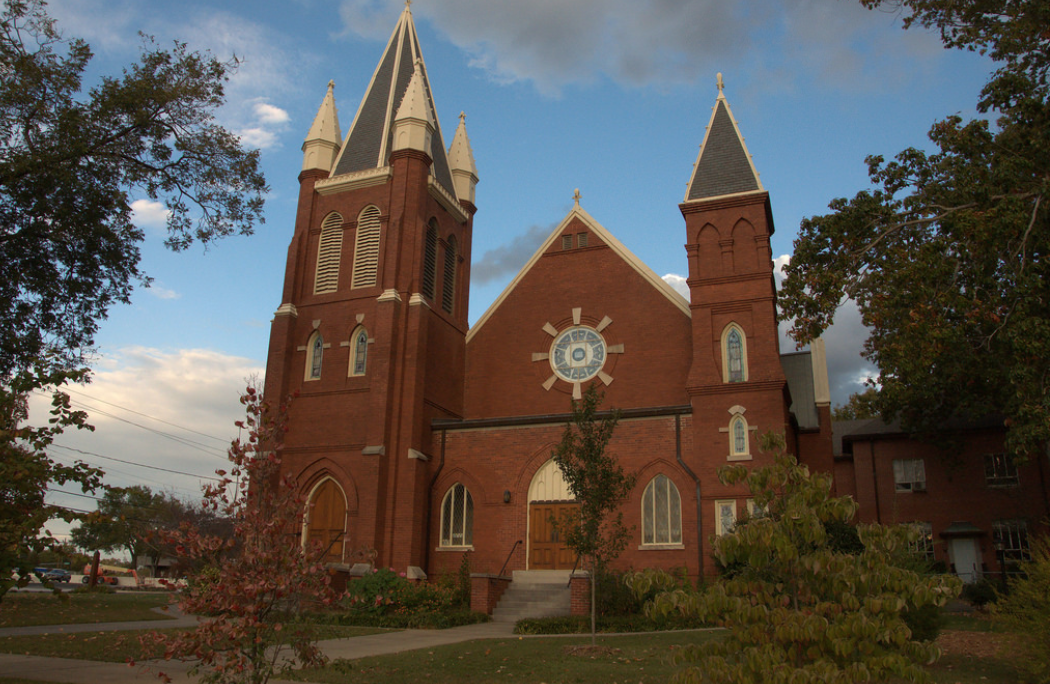 Other Gothic Revival buildings of interest: Sacred Heart Catholic Church, St. Stephen's Episcopal Church (Carpenter Gothic)
2. Greek Revival: Georgia's Old Governor's Mansion
Who knew you could find Greek-inspired architecture in the heart of middle Georgia? Think Gone With the Wind! Popular tourist tour destination, Georgia's Old Governor's Mansion, showcases the beautiful Greek Revival architecture style. This Mansion was home to Georgia governors from 1839 to 1868 and was occupied by General Sherman at one point. Stop by to take a guided tour of the inside of the Mansion!

Other Greek Revival buildings of interest: "The Old Parsonage," the Antebellum Inn, "Thirteen Columns" (Federal Transitional with later elements of Greek Revival), Newell-Watts House, Gobert-Baston-Syndery Cottage
3. Neoclassical: Atkinson Hall
Named for Governor William Y. Atkinson, Atkinson Hall majestically sits front and center of Georgia College's tranquil campus. This building previously housed teachers' apartments, the library, and dining hall; now, Atkinson is the prime classroom and office area for the school of business at Georgia College.
Other Neoclassical buildings of interest: Bell-Martin House, Cline-O'Connor-Florencourt House
4. Milledgeville Federal: John Marlor Arts Center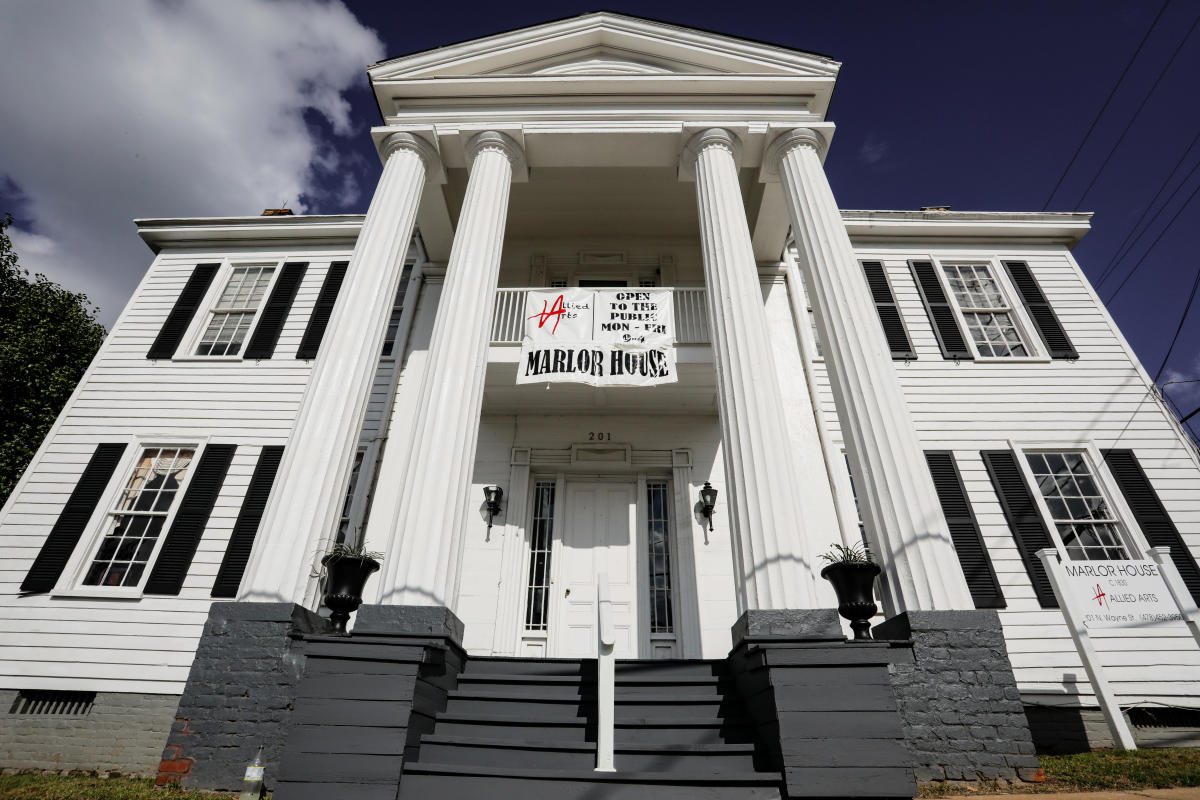 The architectural style of Milledgeville Federal was created by Milledgeville resident John Marlor who took several styles and meshed them together to create a uniquely "Milledgeville" aesthetic. The John Marlor Arts Center, built in 1830, now houses the Allied Arts office and the Elizabeth Marlor Bethune Art Gallery.
One of John Marlor's more popular buildings, The Masonic Hall, rests in Downtown Milledgeville. Some are lucky to have seen the 87-foot supported circular stairway inside. 
Other Neoclassical buildings of interest: Paine-Jones House, Brown-Stetson-Sanford House, Howard-Jarratt-Garrard-Baker House "The Cedars," Orme-Sallee House, Williams-Ferguson-Lewis-Olivier House "The Homestead," Blount-Parks-Mara-Williams House
5. Victorian: McComb-Hollomon-Waddell House
Another common architectural style found among historical Milledgeville homes is Victorian or High Victorian. The McComb-Hollomon-Waddell House is a prime example of a High Victorian-style home with an asymmetrical, stone-like feel. This home is now adopted as a law office.
Other Victorian buildings of interest: Bearden-Montgomery-Gormly House, Alling-Bethune-Combs House, Myrick-Jenkins-Harris House, Alton House "Buena Vista," Franley-Sessions-Lawrence-Harrington-Sheppard House, Beeson-Andrews-Stewart House, Flannery O'Connor Room (furnishings inside). 
All of these sites are identified on our self-guided, historic walking tour. Brochures are available for pick up in the Visitor Center, 200 West Hancock Street.