You may know Milledgeville as the Antebellum Capital of Georgia, or perhaps your high school senior expressed an interest in attending Georgia's liberal arts university, Georgia College. However, it may be time to revisit this city with a new purpose!
Milledgeville is also a destination filled with scenic waterways, literary legends, award-winning historic sites, and a vibrant downtown. Here are 10 reasons why you should take the scenic pilgrimage to visit Milledgeville.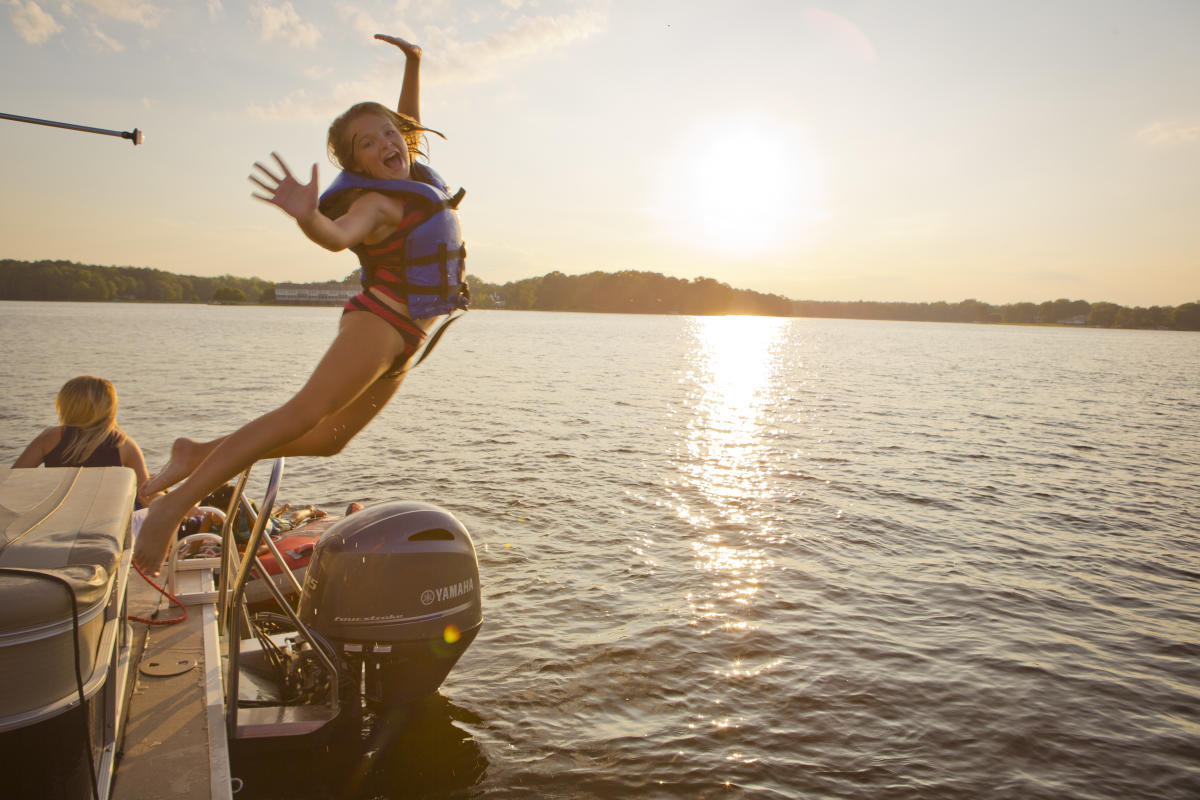 1. Make a Splash
Spend a day on the refreshing water of Lake Sinclair, and if you need to cool off, just jump in! Milledgeville is home to Lake Sinclair which encompasses 15,330 acres, about half the size of Lake Lanier and with a lot less boats. And the best part? The lake level is always full! Electricity is generated by Georgia Power pumping water from Lake Oconee into Sinclair during the day and in the opposite direction at night.
The kids and kids-at-heart will love bouncing the waves on a jet ski or casting a rod to catch the big one! If you don't have a boat, no problem, many area marinas rent them by the half or full day. For boat rentals and fishing guides try Sinclair Marina. Boats and jet skis are available from Twin Lakes Jet Ski as well as Jere Shai Lakeside.

2. March in Sherman's footsteps
Completed in 1839, Georgia's Old Governor's Mansion is one of the finest examples of High Greek Revival architecture in the nation. During the Civil War, the Mansion was claimed as a "prize" in the "March to the Sea," when General William T. Sherman headquartered in the building on November 23, 1864. Following the war, Georgia's seat of government was relocated to Atlanta, and the Mansion was abandoned. Today it is open for public tours Tuesday-Saturday from 10-4 and Sunday from 2-4, with all tours on the hour and the last tour beginning at 4PM.

3. Shop til you Drop
Downtown Milledgeville is one of the most popular hang-out spots in the area and it's easy to see why. With over 10 blocks of historic architecture filled with southern boutiques and memorable antiques. Shopping enthusiasts will find trendy styles, classic southern brands, a jewelry store celebrating over 125 years in business and many hidden gems while treasure hunting.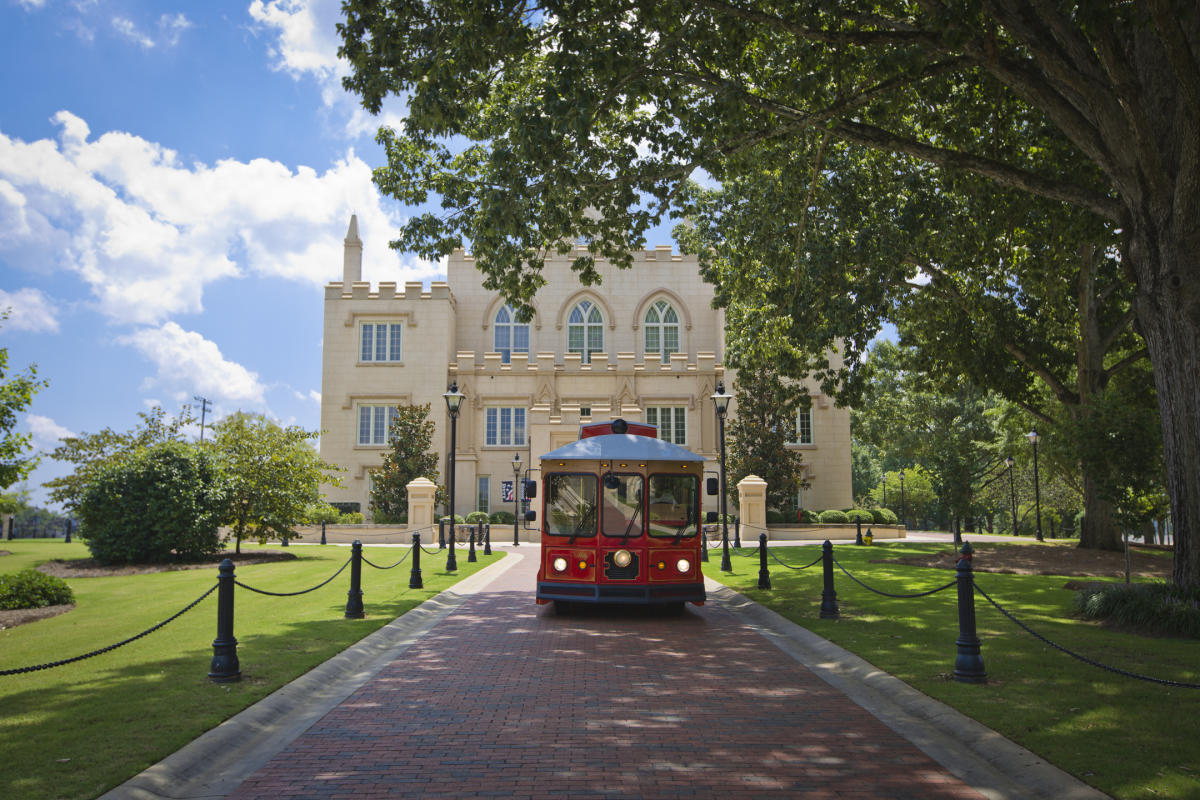 4. Explore the once Capital City
Founded in 1803 around a series of beautiful squares and wide streets, history buffs will spend hours absorbed in the historical sites and enlightening museums of Milledgeville, as it served as the capital of Georgia from 1804-1868. Hop aboard the daily Historic Trolley Tour for a drive through the landmark historic district which includes rotating visits to the Old State Capitol, St. Stephen's Episcopal Church, Rose Hill and the Brown-Stetson-Sanford House. The trolley tour departs once daily, Monday - Friday at 10 AM and on Saturday at 11 AM. 
While some of our historic homes are open as museums, many others may be seen along the way as you travel through Milledgeville. Be sure to pick up a walking tour brochure in the Visitor Information Center to learn the history behind the houses.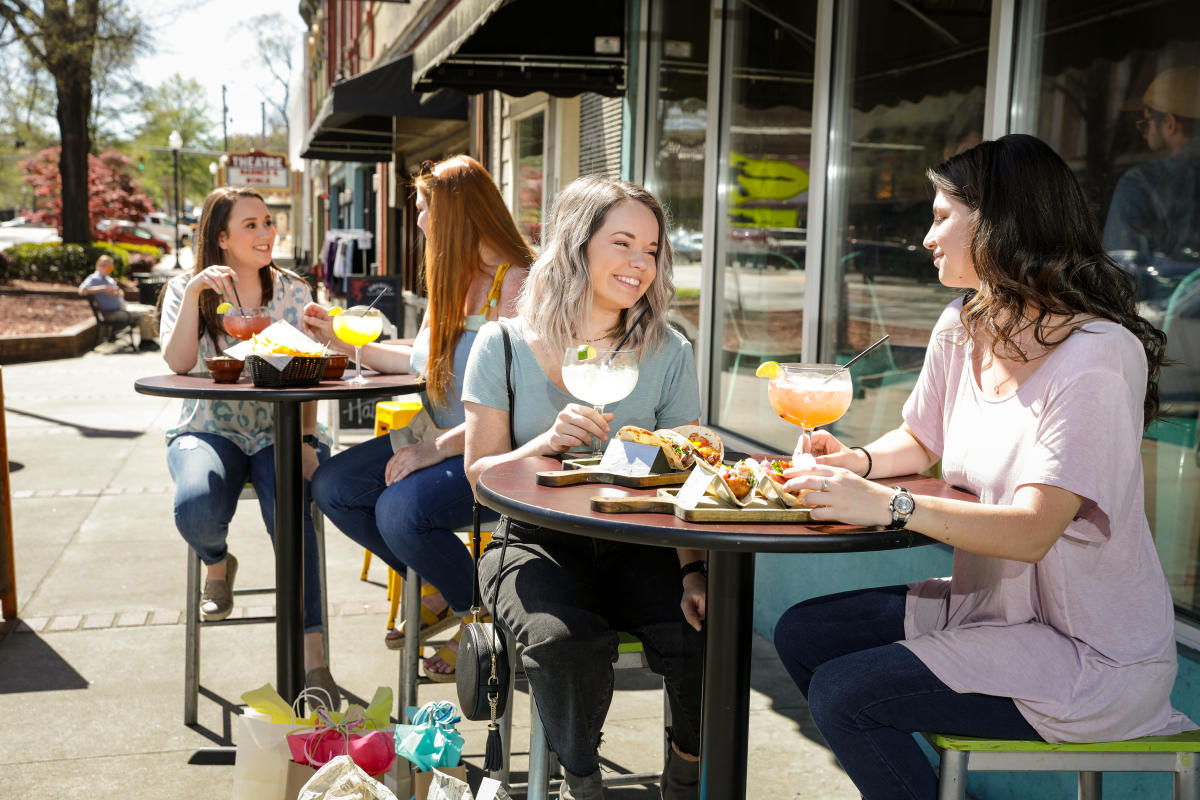 5. Dine in style
Foodies will indulge in downtown Milledgeville's crave-worthy establishments. Long standing favorites such as The Brick and Amici battle for the best wings and pizza in middle Georgia. This is the south after all, so if you are looking for finger-licking good, Georgia Bob's offers casual BBQ and The Reel Grill dishes up elegant southern staples. Newcomers to downtown bring a bit of spice to the scene, Bollywood Tacos is a new Indian and Mexican fusion restaurant while Metropolis Cafe offers Mediterranean cuisine. Blackbird Coffee pleases coffee connoisseurs and novices looking for great coffee, and their in-house small batch roaster guarantees the freshest premium coffee crafted by skilled baristas.
If your evening is ending lakeside, Aubri Lanes at The Club offers sunset views and Jackson's on Lake Sinclair features dock parking.

6. Be Inspired
Famed American author Flannery O'Connor called Andalusia Farm home and lived on the property with her mother from 1951-1964.  During the 13 years she lived at Andalusia, she completed the bulk of her literary work, and the farm's environment influenced the setting of many of her writings. Andalusia is open for public tours Tuesday-Saturday from 10-4 and Sunday from 2-4, with all tours on the hour and the last tour beginning at 4PM.

7. Connect with Nature
The Oconee River Greenway park and riverwalk provides a safe and beautiful area to walk, jog, bicycle, kayak, relax, and enjoy the beauty and sounds of the Oconee River. The Greenway offers multiple individual fishing stations and a boat ramp, as well as multi-use trails, a dog park, and stage for events.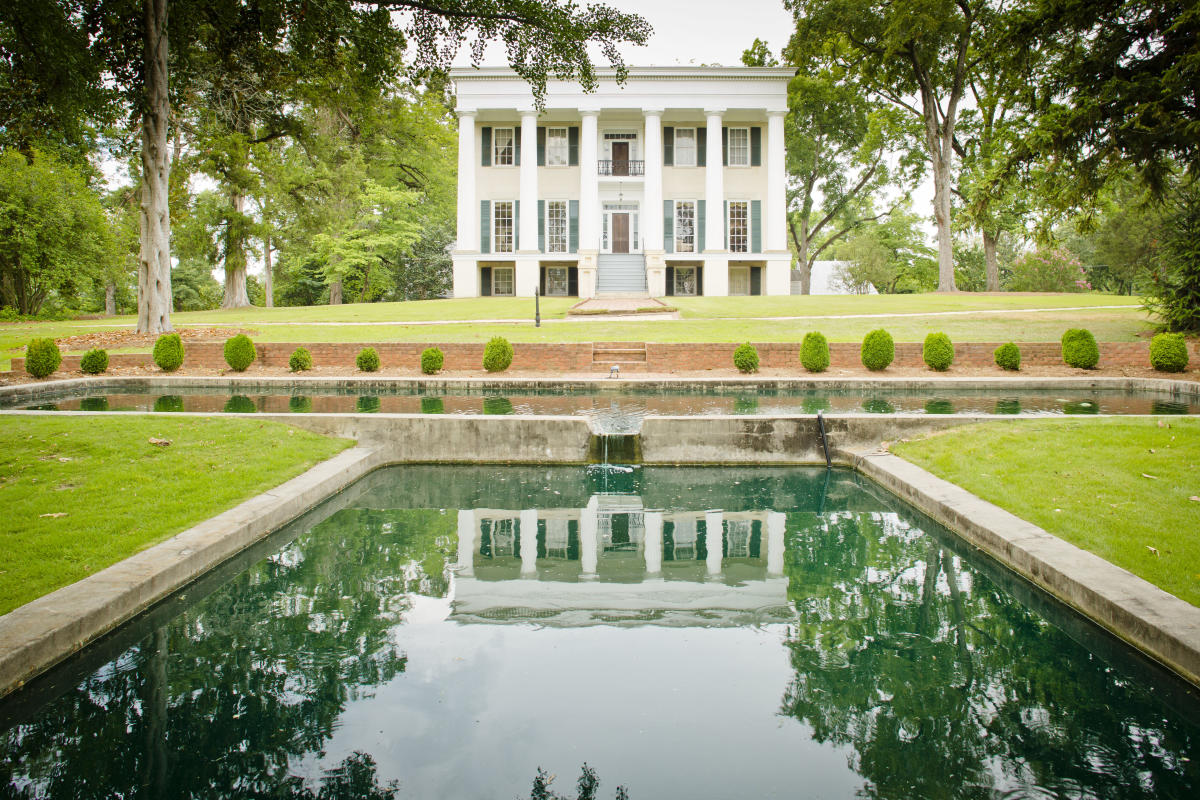 8. Stroll an Arboretum
With approximately 50 acres of gardens, trails and forest, visitors to Lockerly Arboretum can explore the trails, bring a picnic lunch to enjoy beside the pond, and watch birds and wildlife. Be sure not to miss the centerpiece of Lockerly Arboretum, Rose Hill,  an 1852 Greek Revival style home open for tour. Lockerly Arboretum & Rose Hill are open for public tours Monday-Friday from 8:30 a.m.- 4:30 p.m. and Saturday from 10-4.

9.  Roam through the woods
Located just a few miles outside Milledgeville, Bartram Forest offers outdoor enthusiasts three looping trails which adventure through pines, meadows, a creek and alongside a pond. Bartram allows visitors not only to explore the trails on foot or on bike, but pavilions and education kiosks allow for places to relax and take in the scenery, bird-watching, natural wildlife and wetlands.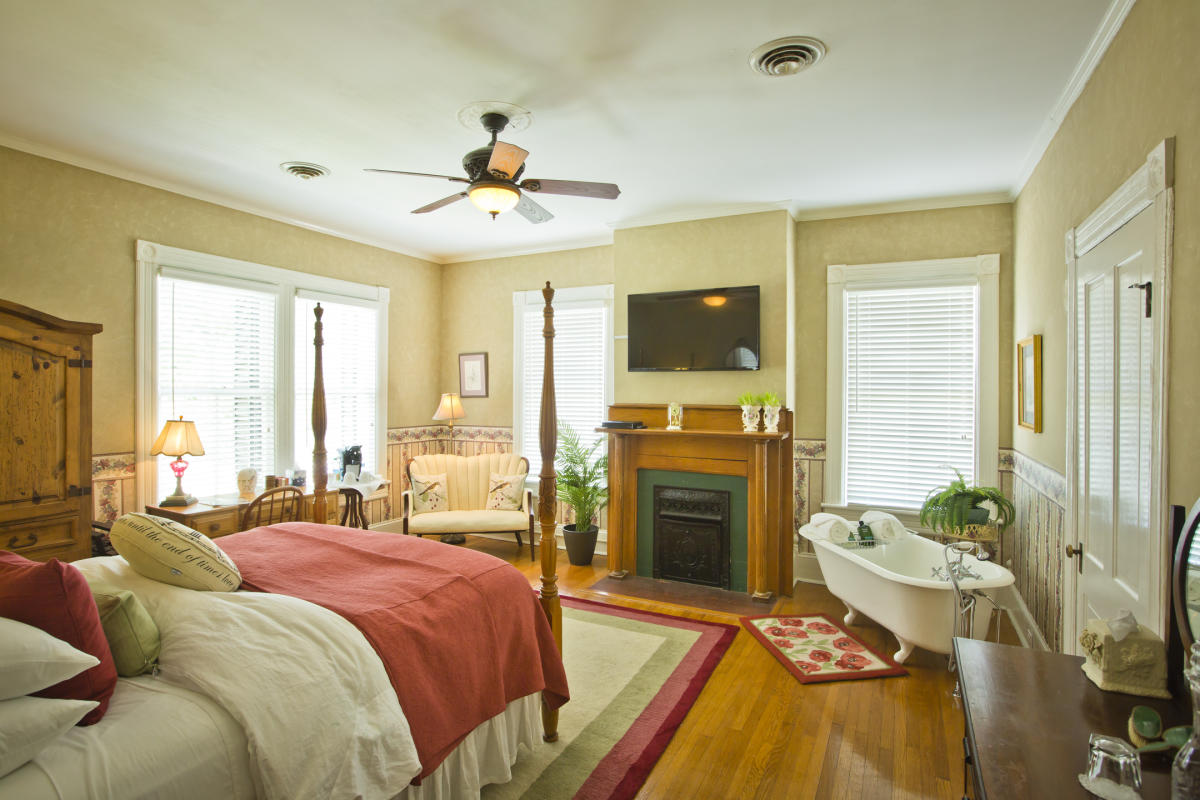 10. Stay the Night
Hospitality and southern style can be found in Milledgeville.  Choose from a wide selection of brand name hotel chains or spacious campgrounds and RV Parks. You may feel like it is a home away from home, with a delicious breakfast prepared for you at our iconic Bed and Breakfast, Antebellum Inn.