Milledgeville has an incredible selection of appetizing restaurants that will leave travelers wanting more! If you do not believe us, here are the top 10 ranked restaurants in town according to reviews on Yelp. Customers cannot stop praising these local restaurants for their amazing service and delicious food.
These rankings were compiled in July 2021.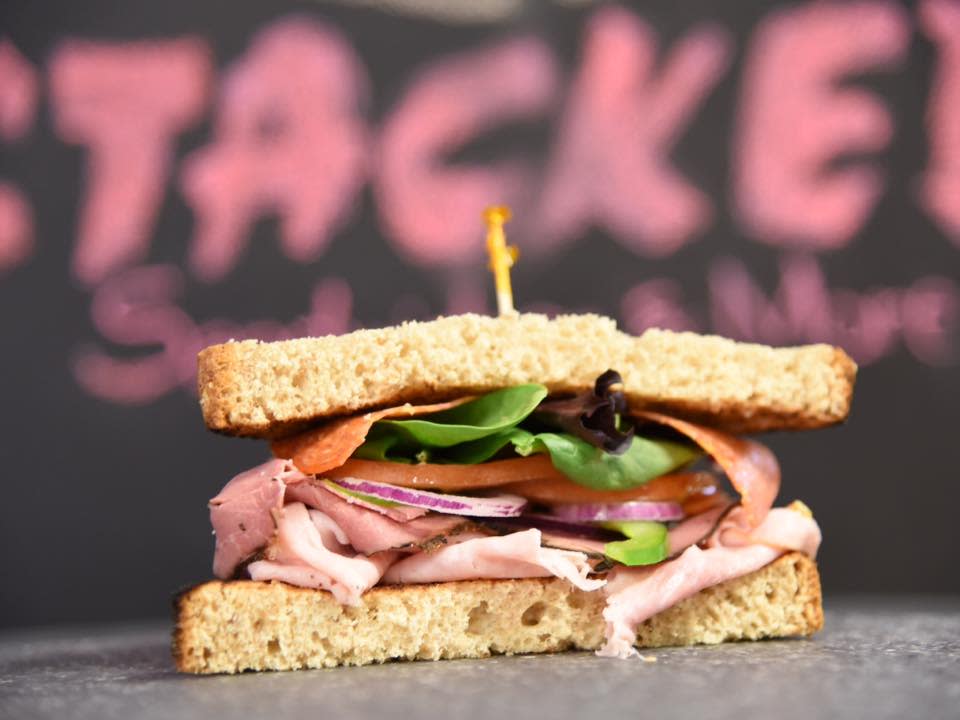 1. Stacked Sandwiches & more
This locally owned hotspot will not disappoint. Stacked Sandwiches & more opened up in 2014 and they pride themselves on high quality food and service. Enjoy any of their mouth watering sandwiches, soups and salad to see why they are rated number one on Yelp. Their most talked about menu item is their signature Stacked Club with turkey, ham, bacon, cheddar, spring mix, tomato, onion, pickles, jalapeno ranch on wheat bread. 

"My favorite lunch spot in Milledgeville! I love the Stacked Grill Cheese with the Tomato Bisque soup. It's the perfect warm meal during winter. They have great sandwiches and you can get them pressed and on flat bread for a different twist."
Review from Yelp reviewer on 17 May 2021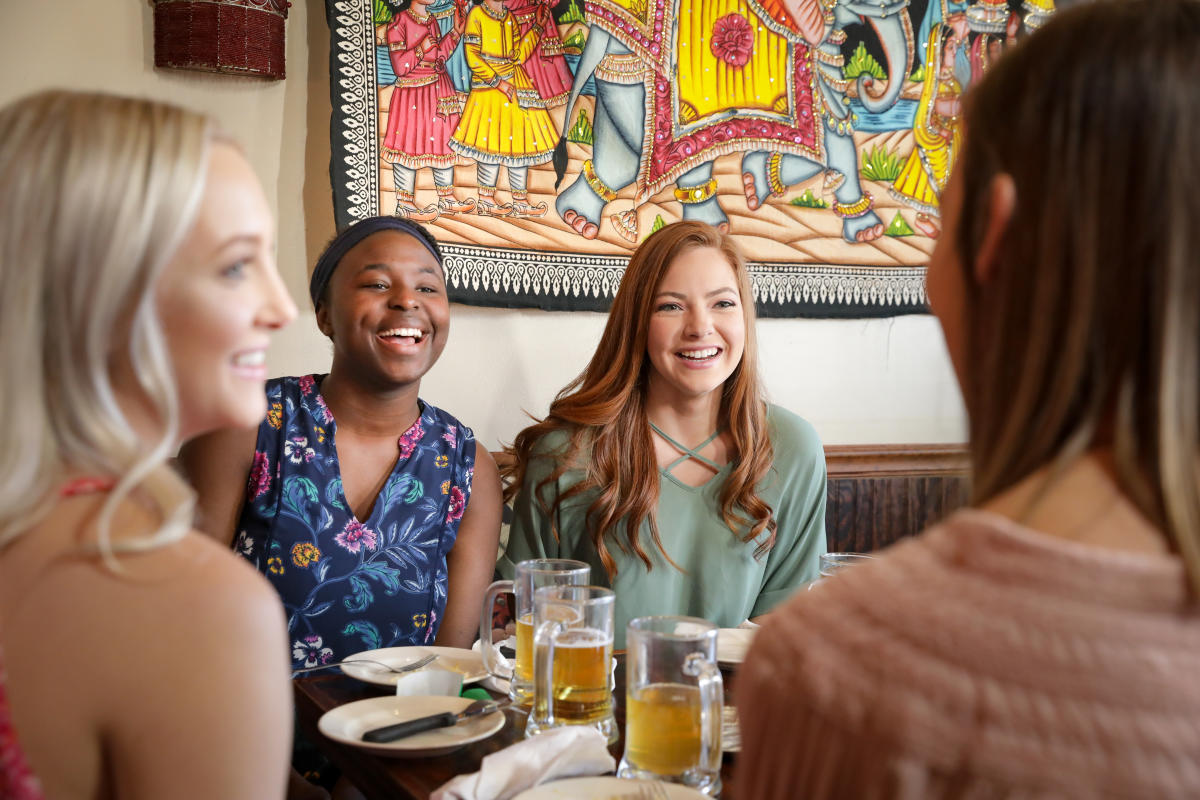 2. Metropolis Cafe
Indulge in flavorful Mediterranean food on Metropolis Cafe's back patio. Opened in 2009, this cozy restaurant has plenty of healthy options at affordable prices like their Greek Gyros and Shrimp Kabobs. If you are in the mood for Indian food, come to Metropolis on Thursdays and try their homemade curry and naan. 

"Best restaurant in all of Milledgeville. The food is fresh, the service is great, and the environment is a friendly, fun space. Also the only restaurant downtown with a back porch, so they are pet friendly! Definitely recommend."
Review from Yelp reviewer on 31 March 2021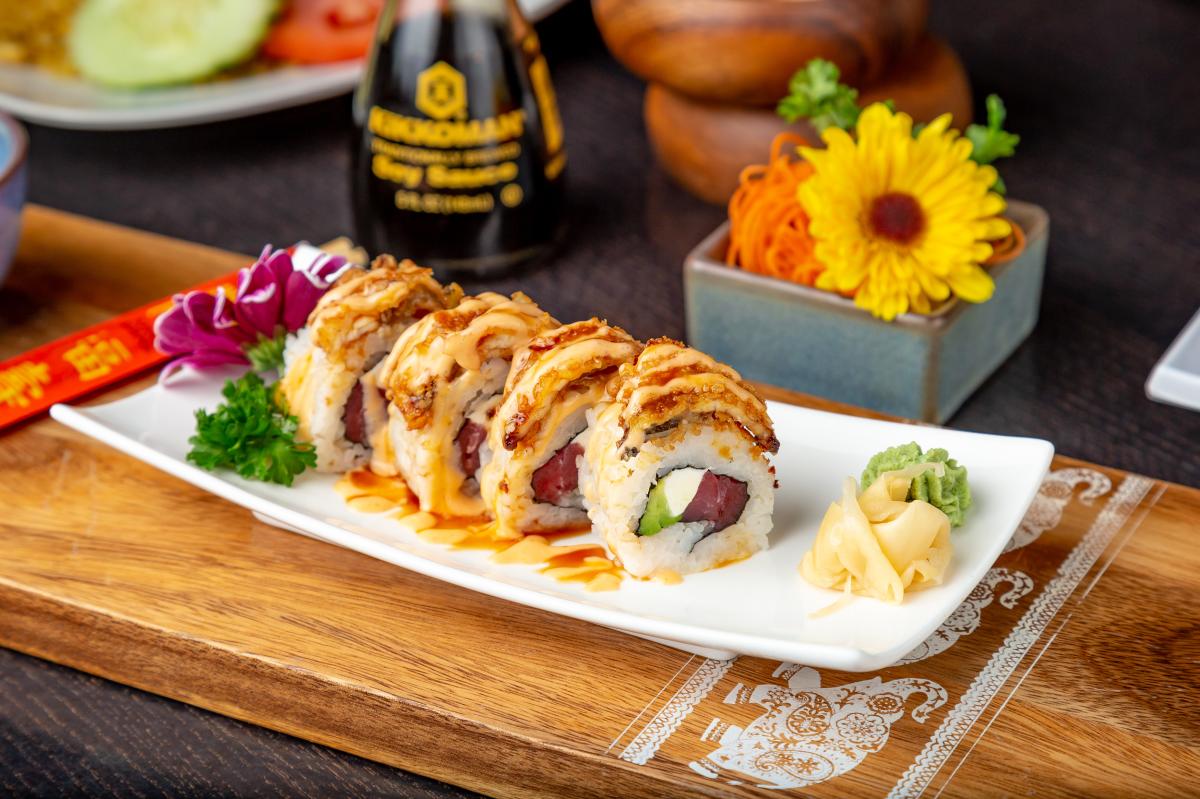 3. Kai Thai
This popular Thai restaurant is known for its authentic Asian-inspired menu items and incredible service. Kai Thai is always busy with local visitors and frequent travelers. Enjoy a wide selection of delicious delicately rolled sushi and their famous Traditional Thai noodles dish with egg, tofu, scallion, bean sprouts and ground peanuts. 

"Kai Thai is a hidden gem here in Milledgeville. Hidden within a Walmart shopping center strip mall, the outside of Kai Thai leads one to believe that it may not be worth the stop but let me tell you, you'd be wrong. While the restaurant itself is small, Kai Thai's flavors pack a big punch. The food is fresh and the service is good, even though they're usually pretty busy. I'd suggest ordering take out if you're in a hurry…"
Review from Yelp reviewer on 5 January 2021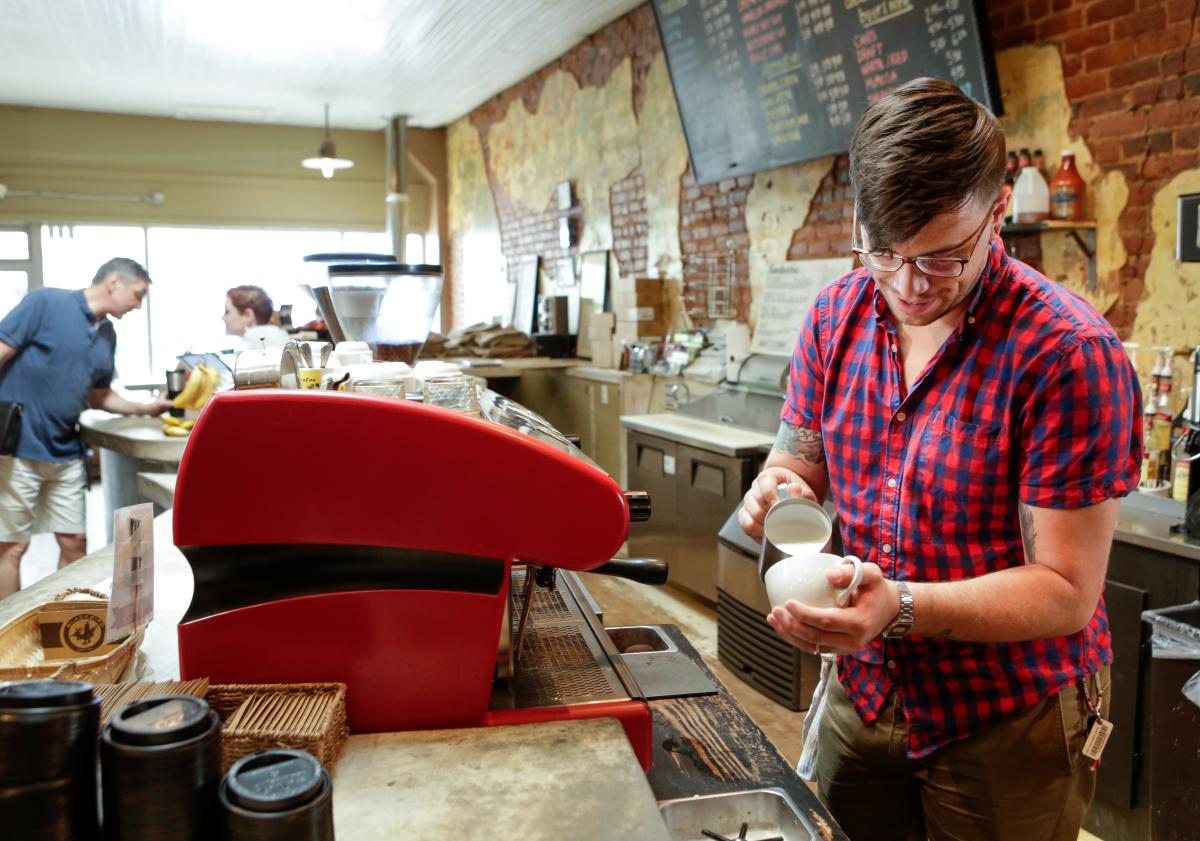 4. Blackbird Coffee
Wakeup with freshly brewed coffee and savory baked goods at Milledgeville's local coffee shop located in the heart of our Downtown District. Customers are immediately greeted with welcoming smiles and a cozy atmosphere destined to make you feel like family. Blackbird Coffee is a perfect environment for catching up with friends, getting work done, or immersing yourself in a good book. 

"Words cannot express how much I adore this place. I went to university here years ago but every time I'm back in town I drop by. There was once a time I knew almost everyone, but these days I'm old yet the sentiment remains. This cafe will forever be a cozy and welcoming place for all..."
Review from Yelp reviewer on 8 March 2021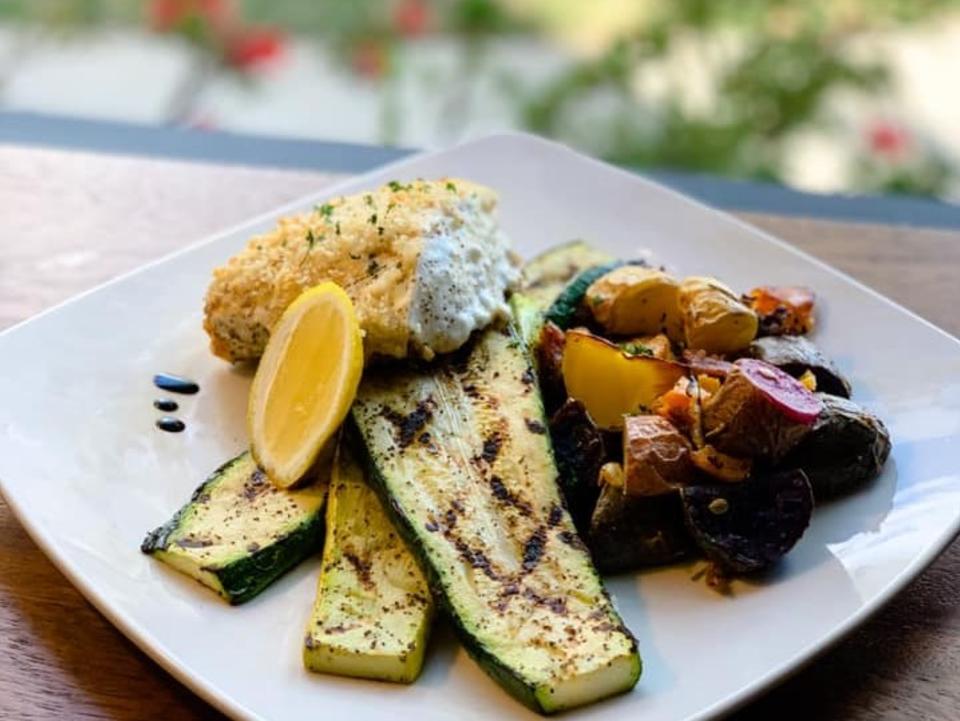 5. Aubri Lane's at the Club
After participating in a round of golf, enjoy a nice dinner at Aubri Lanes. This restaurant featuring Contemporary Southern Cuisine is located at the Milledgeville Country Club with incredible views, food, and butcher shop. Fan favorites include Shrimp and Grits with gulf shrimp, smoked pork, sherry cream sauce, cherry tomatoes, and collard greens and Filet Mignon with golden whipped potatoes, oven roasted asparagus, and cabernet veal demi glaze. 

"Best meal and service I had while visiting Milledgeville. Peyton was our server. Great service and very kind personality. Made good recommendations and was very accommodating. Would definitely come back for the food and the service. I had the brisket sandwich and a couple drinks, old fashioned and a whiskey sour. Both solid cocktails."
Review from Yelp reviewer on 4 May 2021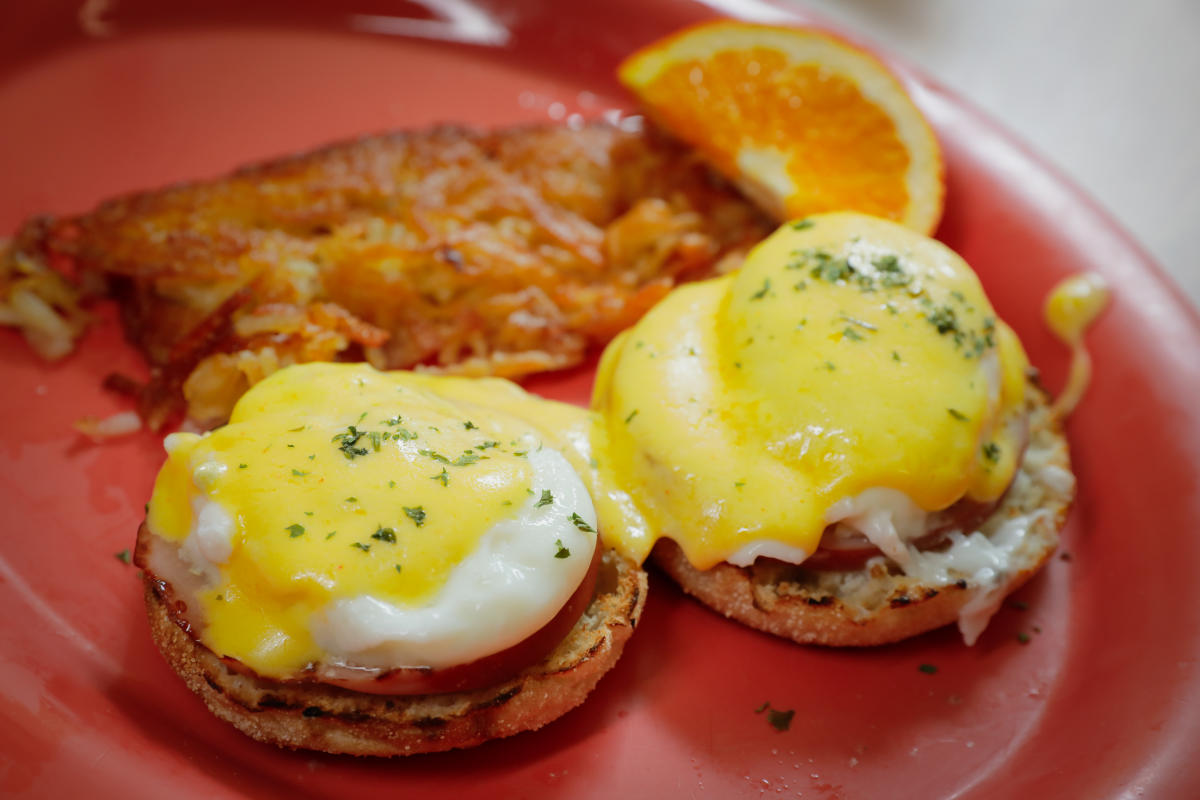 6. Local Yolkal Cafe
Customers immediately feel at home when they walk into the Local Yolkal Cafe with incredible service and delicious comfort food. The menu has a wide variety of mouthwatering options including their award winning eggs benedict and buttermilk pancakes. Enjoy a fresh cup of coffee or a mimosa with your order of breakfast. It is no wonder why this diner is so highly praised by locals and travelers visiting Milledgeville.

"The food service and decor is great. It's the best place to eat within 30 miles. The food here is all good. The coffee is hot. Definitely a place to try if you're in the area. I'll definitely be back!"
Review from Yelp reviewer on 21 March 2021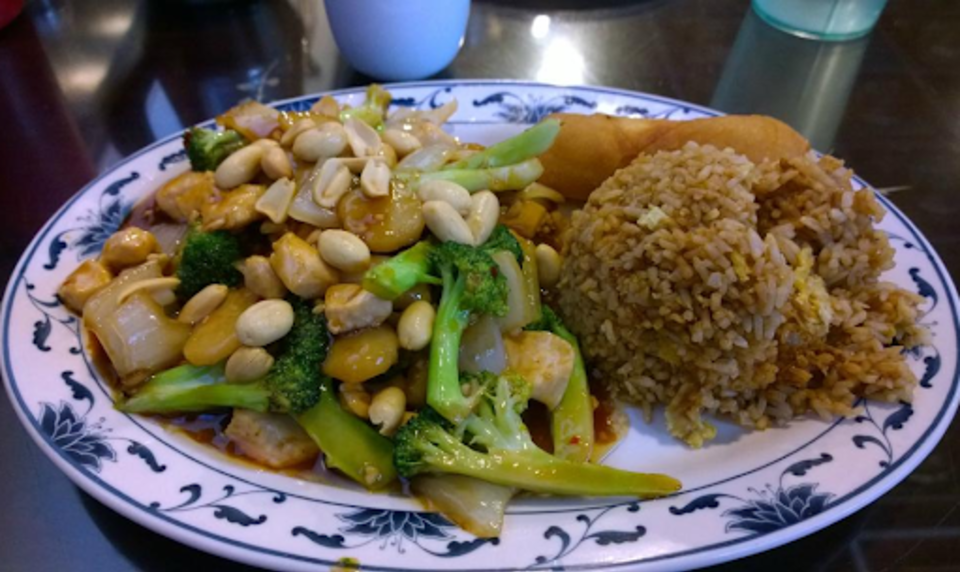 7. Lieu's Peking
Lieu's Peking is rated the best spot in Milledgeville for Chinese cuisine. Their high quality customer service and authentic food makes this restaurant a must try. Customers leave glowing reviews about their Mongolian Beef dish with sliced tender flank steak sauteed with green onions, garnished with rice noodles and their General Tsu's Chicken with white meat chicken deep fried with hot pepper and ginger spicy garlic sauce.

"Always very good for me. Staff is friendly and I'd rate Lieus as the best Chinese food in Milledgeville! I've tried a lot of the beef, chicken, and pork meals and have always been pleased!"
Review from Yelp reviewer on 5 January 2021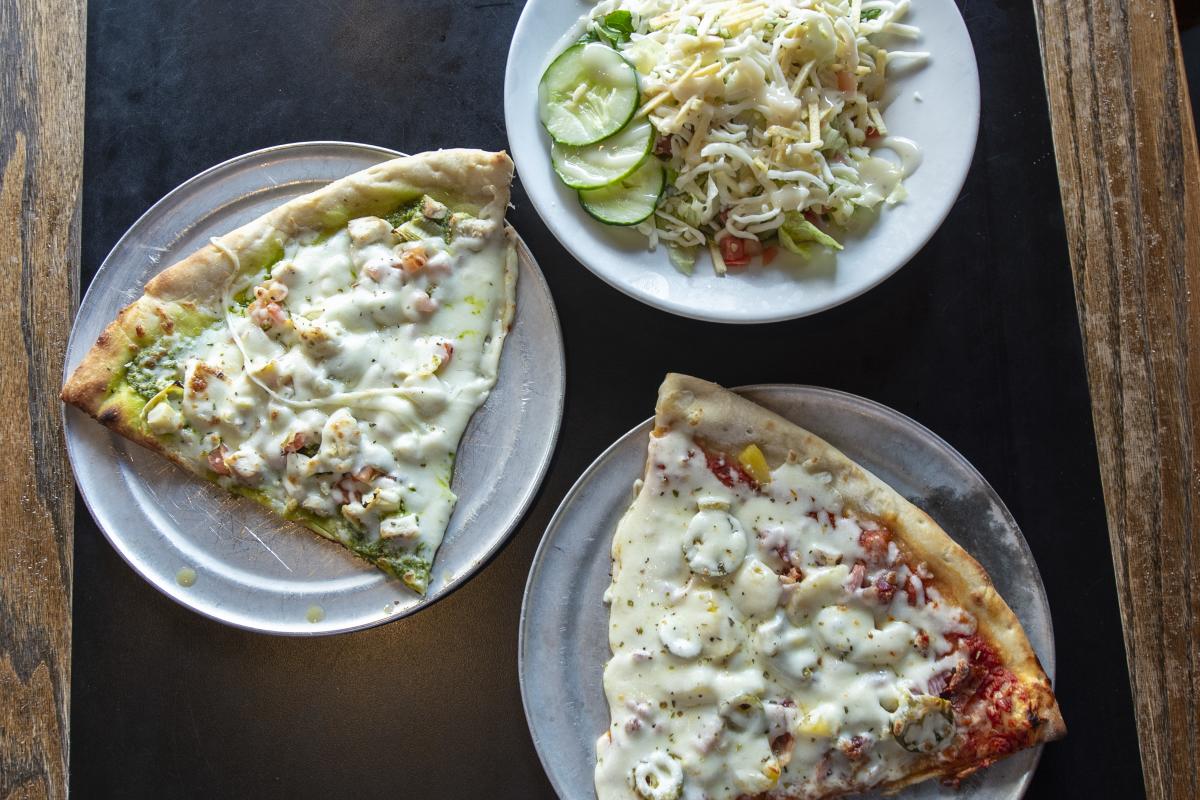 8. The Brick
If you are interested in having a family night in Milledgeville, The Brick is a great place for pizza night. They have a wide selection of oven baked pizza and a make your own pizza option that your family will surely enjoy. Pair your meal with any of their locally brewed beer. Oh and don't forget about Tuesday's Wing Night featuring 65 cent wings from 4:30 - 10 p.m.

"My wife and I came to Milledgeville on an impromptu day trip and stumbled upon this gem in downtown. Great location and atmosphere, fantastic staff (thanks, Christina!) and this Calzone! A work of art!.."
Review from Yelp reviewer on 2 January 2021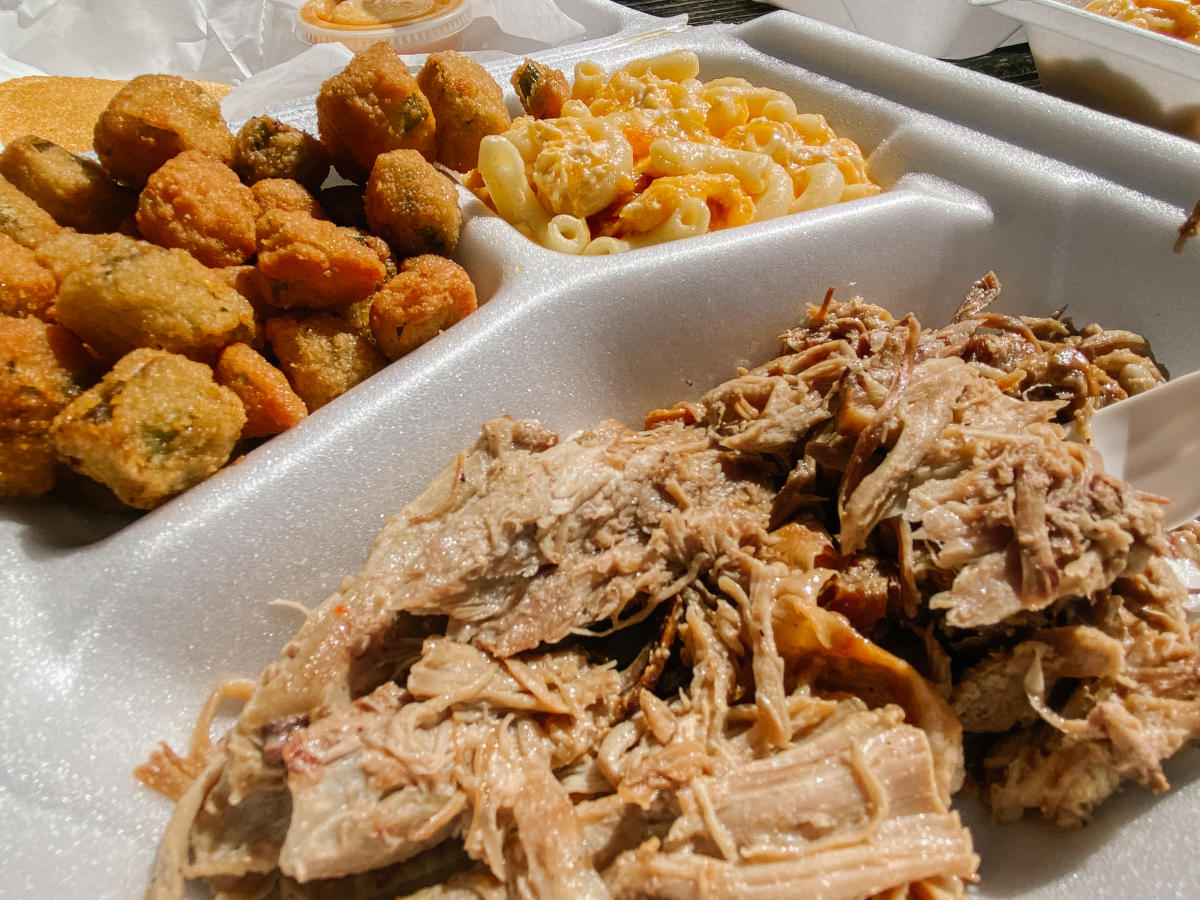 9. Ms. Stella's
If you are in the mood for southern soul food, Ms. Stella's is the place for you. This family run restaurant serves incredible southern cuisine at an affordable price. The country cooking fare rotates daily and includes delicious favorites like smothered pork chops, fried chicken, sweet potato dumplings and cube steak. 

"OMG Sooo Goood!!   We had fried pork chops, Mac and cheese, collard greens, black eyed peas, fried okra, and banana pudding.  Is definitely on my must have list of places when I come to visit my granddaughter going to college. Ate it all before I could take pictures."
Review from Yelp reviewer on 8 August 2021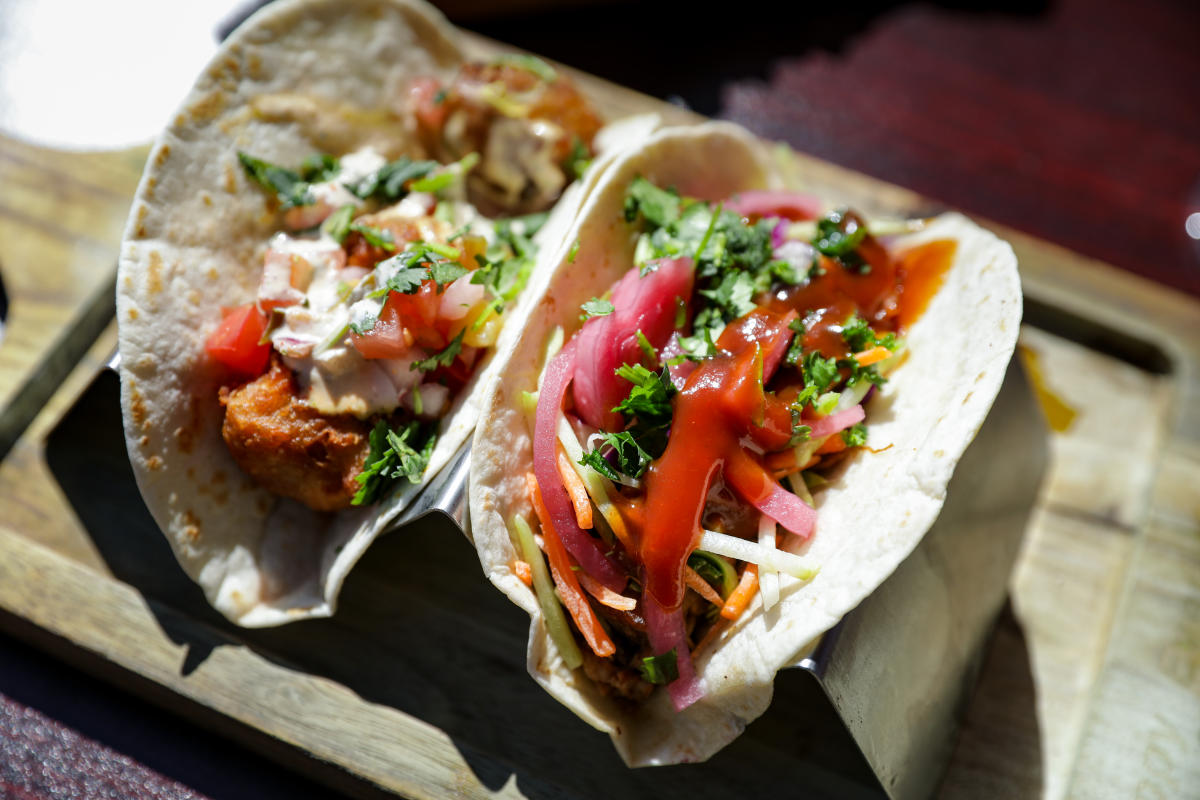 10. Bollywood Tacos
Last but not least, try Bollywood Tacos for an amazing blend of Mexican and Indian cuisine. Their mouth watering tacos, burritos, and quesadillas have an incredible twist of unique flavors that will leave you wanting more. We highly recommend trying their Peach Country tacos with fried chicken breast, bacon, pimento cheese, and peach salsa and their Honey Chipotle Shrimp Tacos with fried or grilled shrimp tossed in honey chipotle sauce with peach salsa and crunchy coleslaw. 

"This place is incredible! The food was amazing as well. Perfect. Couldn't of expected better. I'm floored over the mix of art and culture here. All Mexican food but mixed with Beautiful Indian art. The service was speedy and friendly. The place is clean and vibrant. Our waitress was sweet and did a fantastic job."
Review from Yelp reviewer on 16 December 2020