As Thanksgiving approaches, friends and family gather to celebrate the holiday season with festive events, activities, and more. Spend the week indulging in delicious food, bonding with your loved ones, and getting a head start on Christmas adventures. Milledgeville has plenty in store for this Thanksgiving week with exciting events including a holiday light show, Christmas at the Mansion, local Black Friday shopping, and more! Here is a list of things to do this Thanksgiving week:
Thanksgiving Week 

Christmas at the Mansion
It's never too early to start celebrating Christmas. Take a step back in time and discover holiday traditions passed down from our city's earliest families as Georgia's Old Governor's Mansion is transformed with 19th-century era Holiday decor. The Mansion will be fully decorated for the holidays and begin tours Thanksgiving week on Sunday, November 20 and again on Tuesday, November 22. 
Pro tip: Take your Christmas card family photo around the beautiful 30 foot Christmas tree with 2,000 lights illuminating the tree and 500 ornaments.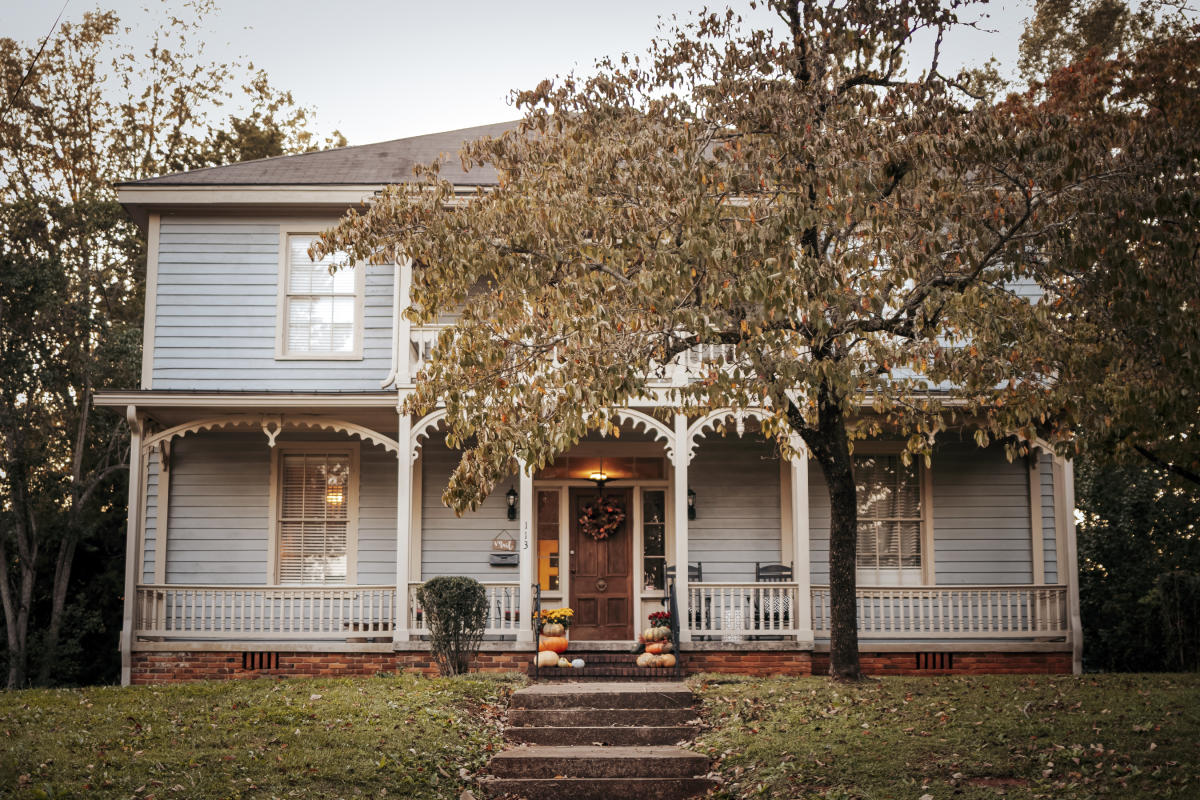 Take a Tour
Looking for a leisurely stroll? Pick up a Historic Walking Tour Guide Brochure from the self-serve box on the exterior of the Milledgeville Visitors Center. The guide features 46 properties that are significant to the history and architecture of Milledgeville. Founded in 1803 around a series of beautiful squares and wide streets, Milledgeville was designed to be a capital city. For more than 60 years, she remained the capital. Well preserved Federal-style architecture, enhanced by noteworthy Greek Revival, Victorian and Classic revival houses await you.
New this season, we also offer a Self-Guided Ghost Tour online. Find out more about the spirits that still roam throughout Milledgeville. The best way to take this tour is in the comfort of your own car! 
Have a Feast 
Treat yourself to an early Thanksgiving meal. Cravings, located in Downtown Milledgeville, makes incredible sandwiches that will keep you craving more. Try their mouth-watering Gobbler sandwich with freshly sliced turkey, lettuce, tomatoes, mayo, cream cheese, sliced cranberry jelly, on soft buttermilk bread. 
Place your order now for a freshly baked pie from the Goodie Gallery. They have an array of different options including chocolate, lemon, coconut, sweet potato, apple, and pecan. You can also order their famous cheesecake. It is the perfect treat to indulge in after a delicious Thanksgiving meal.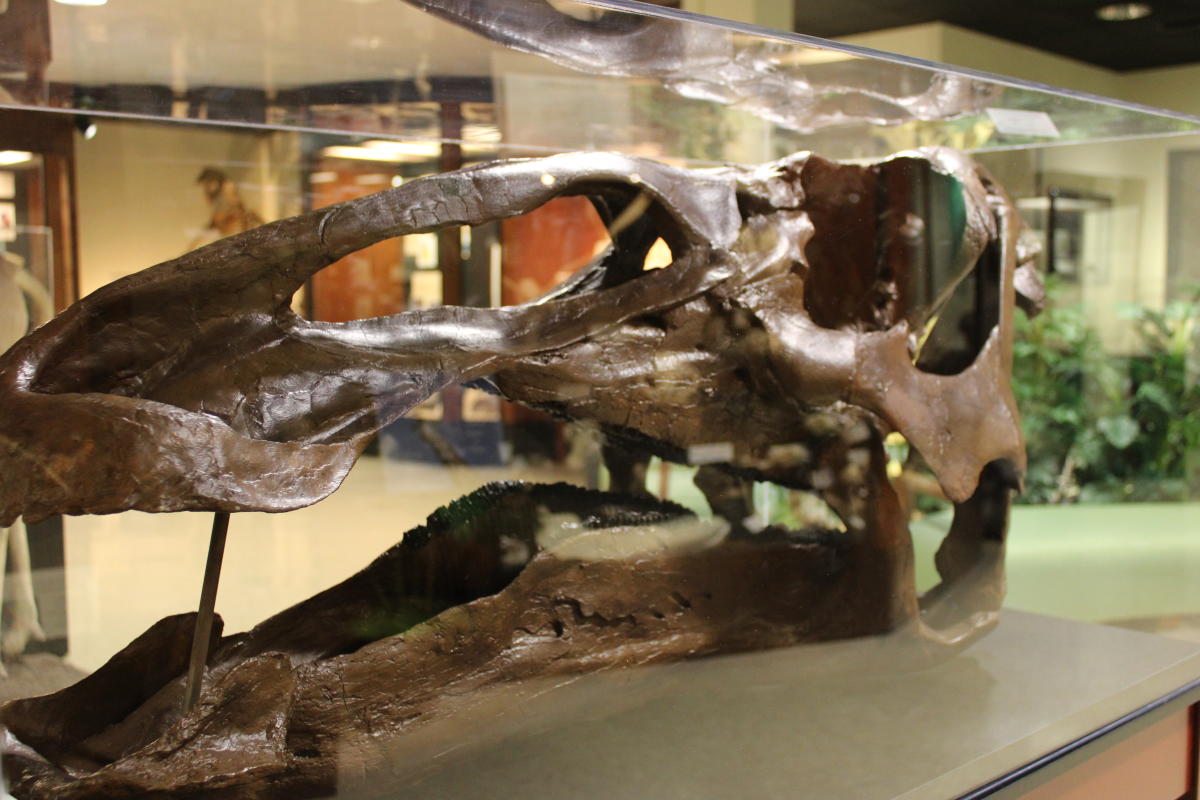 Natural History Museum
Visit the Paleozoic, Mesozoic and Cenozoic Eras and see fossils from Georgia and all around the world! The Georgia College William P. Wall Museum of Natural History is a 2,500-square-foot museum dedicated to earth sciences, emphasizing paleontology – the study of fossils and ancient life forms. Located in Herty Hall, this interactive exhibit is perfect for anyone traveling with children this holiday season. The museum will be open Thanksgiving week, from 8:30 am - 4:30 pm on November 21-23, 2022. 
Holiday Sips
Need to unwind after a Thanksgiving feast? Grab a couple beers at Amici to round out the amazing holiday. Amici's bar will be open Thanksgiving night starting at 9 p.m.. Sip on something festive like their Fall Line Brewing - Oktoberfest, Bucking Goat - Cedarest Cream Ale, Southern Tier - Pumking, Akademia - Blood Orange Hoprodisiac, or Autumn Sangria.
For the holidays, the Brick is getting extra-festive and featuring three new festive drinks: a Sparking Aperol Spritz, a Maple Old Fashioned, and a Black Rose which has Ketel One, muddled blackberries, and fresh rosemary. The Brick bar will open beginning at 8 p.m. 
Thanksgiving Weekend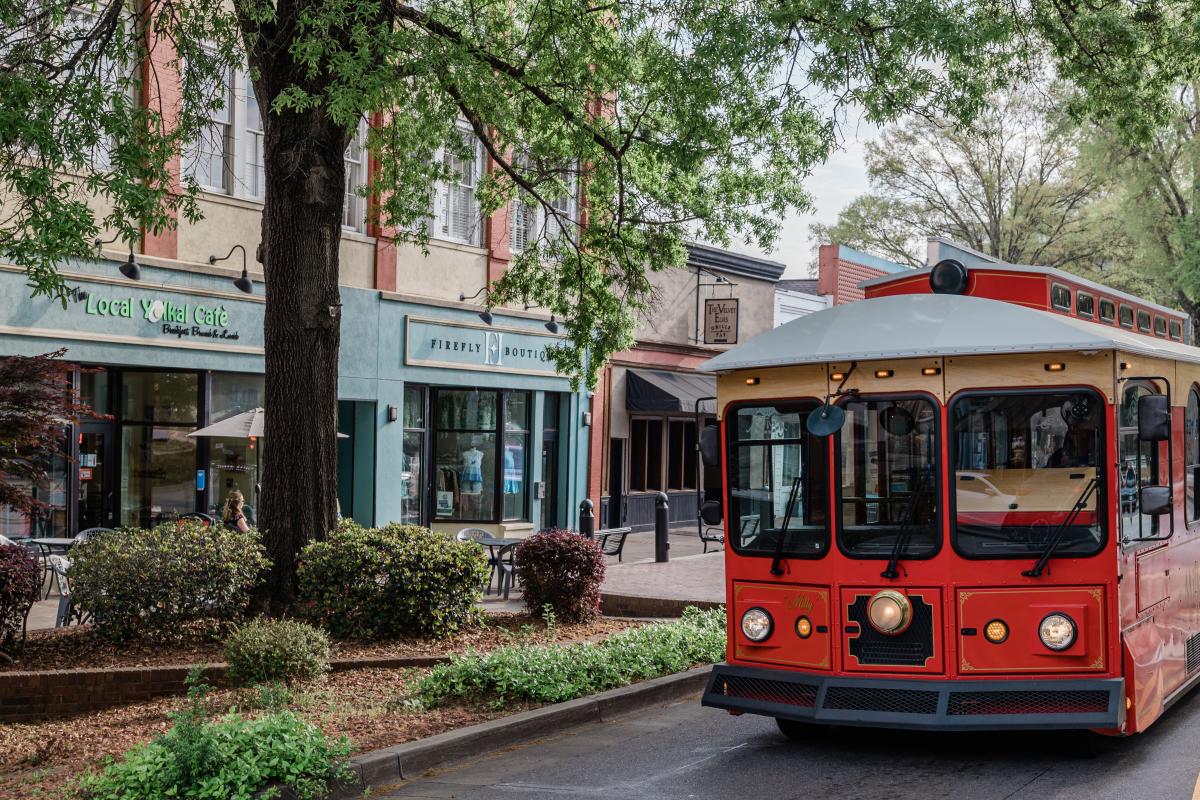 Take A Trolley Tour
The Historic Trolley Tour will run at 10:00 am on Saturday, November 26th. The tour is an hour overview of Milledgeville's past and features a stop at St. Stephens Episcopal Church where attendees get an inside look at the historic church. Tickets can be purchased before the tour for $12.00 by calling the Milledgeville Visitors Center. 
The Central State Trolley Tour will run at 11:30 am and is a two-hour tour of the Central State Hospital Campus led by a former hospital employee. The tour includes the history of the property as well as individual stories about significant buildings and landmarks. There are two stops on the tour, an interior tour of the Chapel of All Faiths and the opportunity to walk the historic Cedar Lane Cemetery. Tickets are $30.00 and can also be purchased prior to the tour by calling the Milledgeville Visitors Center. 

Stroll Through Nature
After you've filled your belly with turkey, dressing, and all the pies, take a nature walk along the Oconee River. The Oconee River Greenway Park and Riverwalk offer trails, paths and boardwalks to walk, jog, bicycle, relax and enjoy the beauty and sounds of the river. The Greenway is picturesque this time of year with beautiful autumn leaves covering the walkways. 
Another beautiful place to walk off all of the holiday treats is Lockerly Arborteum, the property will be open to the public on Friday, November 25th from 8:30 a.m. to 4:30 p.m. and again on Saturday the 26 from 10:00 a.m. to 4:00 p.m. The newly-paved trail is perfect for all ages to take an easy stroll through the curated gardens. 
Bowling & Movies
Enjoy a relaxing weekend with the whole family. Head to the AMC Theatre and watch an entertaining movie while indulging in delicious menu items like pretzel bites, movie nachos, and annual refillable popcorn buckets, all at a great value. Located on 2400 N Columbia Street, the theatre will be showing exciting new releases this Thanksgiving weekend including Ghostbusters: Afterlife and Disney's Encanto.
Partake in some friendly competition at Lake Country Bowling Lanes. The newly renovated bowling alley has a sports bar, pool tables, pizza, and more! Located on 184 Roberson Mill Road, this local joint is a perfect opportunity to bond with friends and family. 
Shop Local
November 26 is National Small Business Saturday. Support our local businesses and find a personalized gift for those near and dear to you. Whether you are looking for local artwork or a cozy sweater, you can find the perfect gift for the holidays among our locally owned shops. After you are done shopping, rest your feet and indulge in delicious food and drinks from our wide selection of local restaurants (mid-day cocktails, anyone?). If you are in downtown Milledgeville, grab a slice of pizza and wings at the Brick. Opened since 1993, this local favorite continues to provide high quality food and service.