This craftsman style historic home offers a simplistic, peaceful retreat complete with charming architectural details. Originally built in the 1920's, the bungalow is fully renovated and offers three bedrooms comfortably sleeping 5 guests. It is located on the corner of a large pecan grove, across from the Central State Hospital infirmary.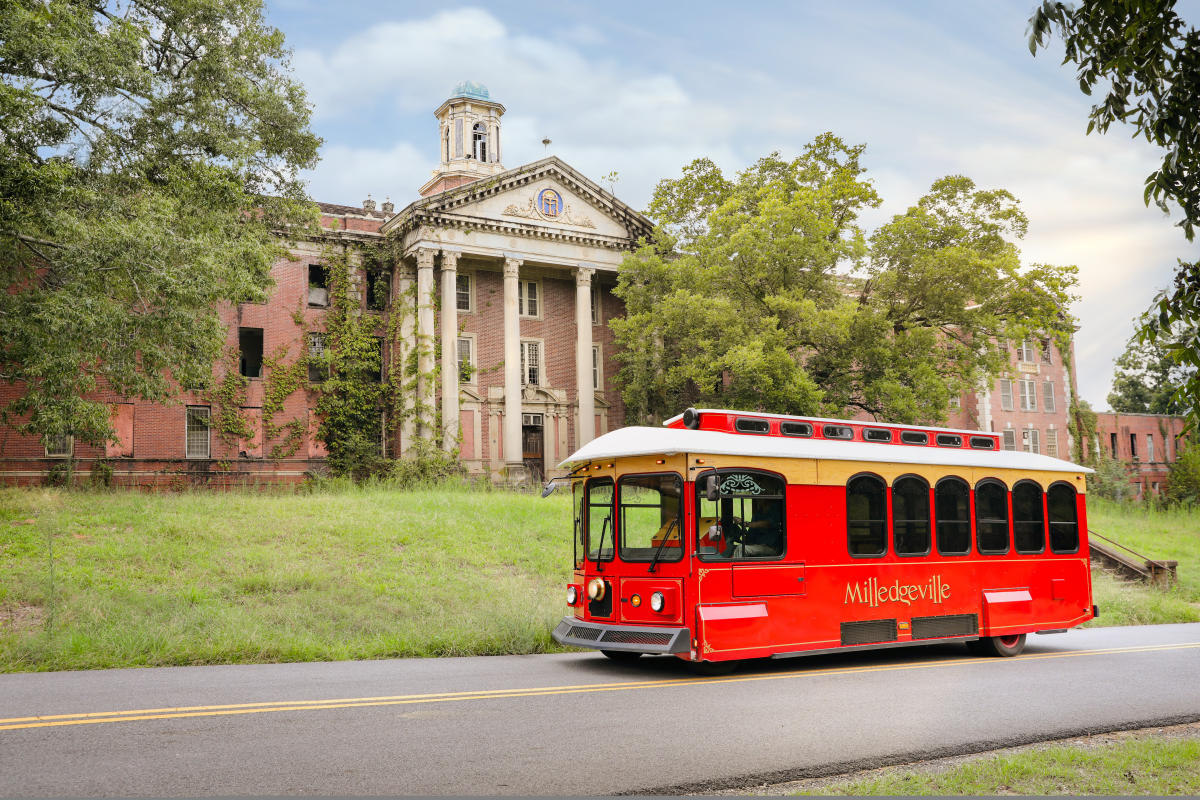 Originally known as "Georgia State Lunatic, Idiot and Epileptic Asylum," the Central State Hospital opened in 1842 as Georgia's first public psychiatric hospital. The hospital gained national recognition during the 1960s as the worlds' largest mental institution with over 12,000 patients, 6,000 employees, and more than 8,000 acres of land. Today, Central State Hospital serves over 200 existing patients and has downsized to roughly 2,000 acres of land. Stay on the only rental property on the entire 2,000 acre campus and explore the hospital's complex history. 
Though the buildings are closed off for safety reasons, Visit Milledgeville offers trolley tours that will take you around the campus and give you an in depth look at the hospital's history. The bungalow also provides a self-guided driving tour that highlights the historic buildings of the campus and mentions important people from Central State Hospital's past as well as the significance of certain periods in the Hospital's history. To take the tour, follow the map contained within the brochure and scan the QR codes with your phone to receive narration about each stop.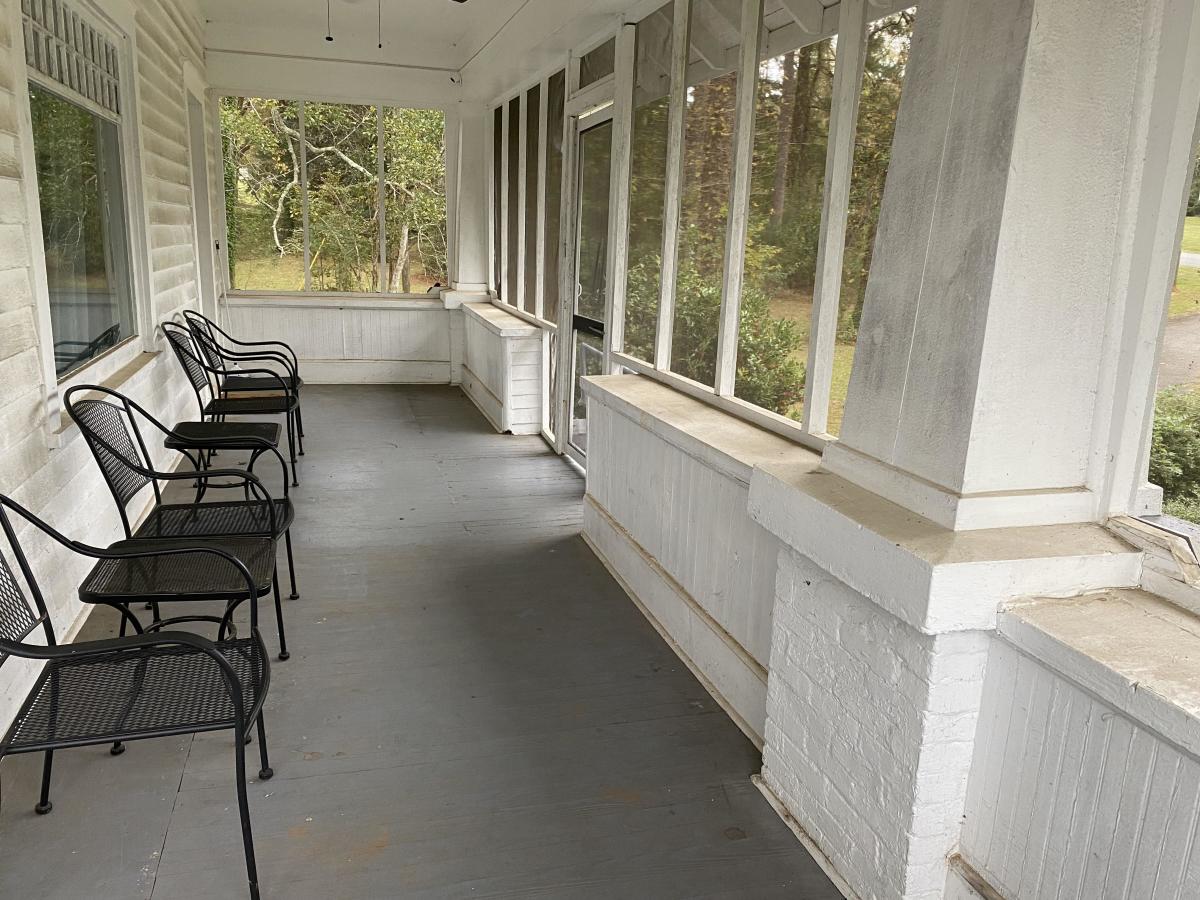 SCREENED-IN PORCH
Appreciate a peaceful and quiet morning on a charming screened-in porch, overlooking Central State's greenery. The porch has a ceiling fan and lights so guests can enjoy the blissful solitude at any time of the day. The bungalow also has a fenced in backyard for pets to run around.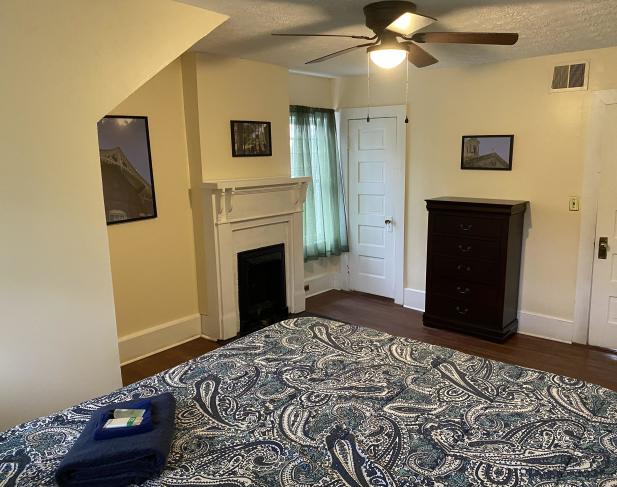 Bedroom 1: Queen Bed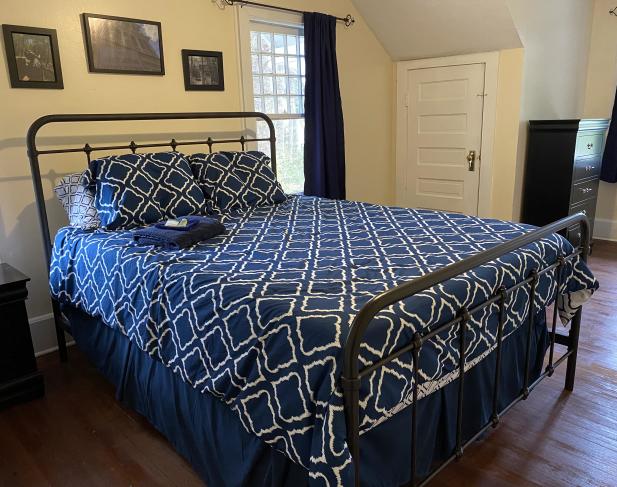 Bedroom 2: Queen Bed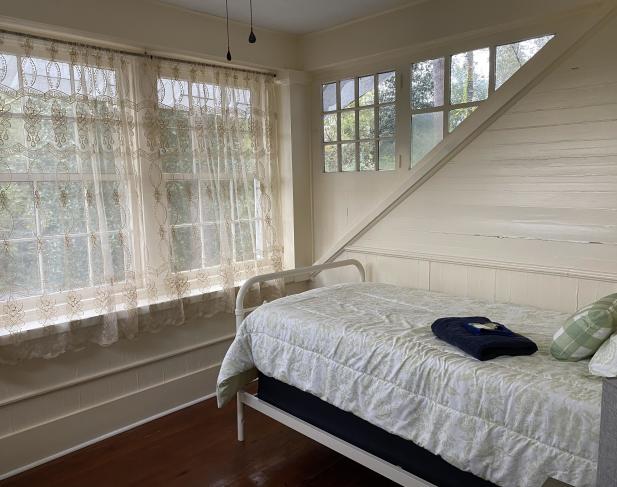 Bedroom 3: Twin Bed
COZY BEDROOMS
The renovated bungalow can accommodate up to five guests and features three bedrooms and two and a half baths. The bedrooms are cozy with plenty of window light and storage. Many of the architectural features from the original home are still standing like the built in fireplaces (no longer in use) and half Georgian window design.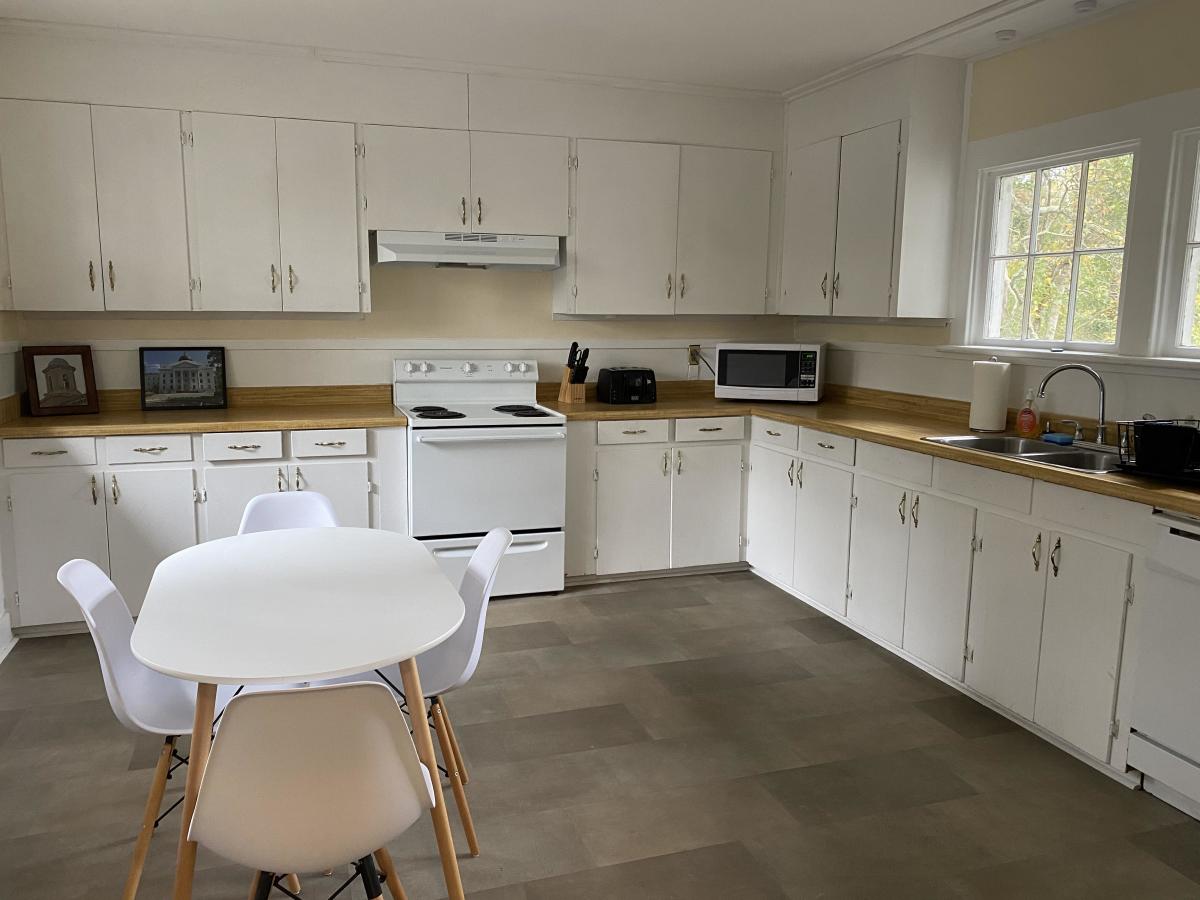 SPACIOUS KITCHEN
The bungalow has a beautiful open floor plan with lots of cabinet space and nice wood flooring.  They provide all of the basic amenities including pots and pans, dishes, silverware, a coffee maker, microwave, stove, and oven. The home also has a couple of large tables for eating and enjoying company.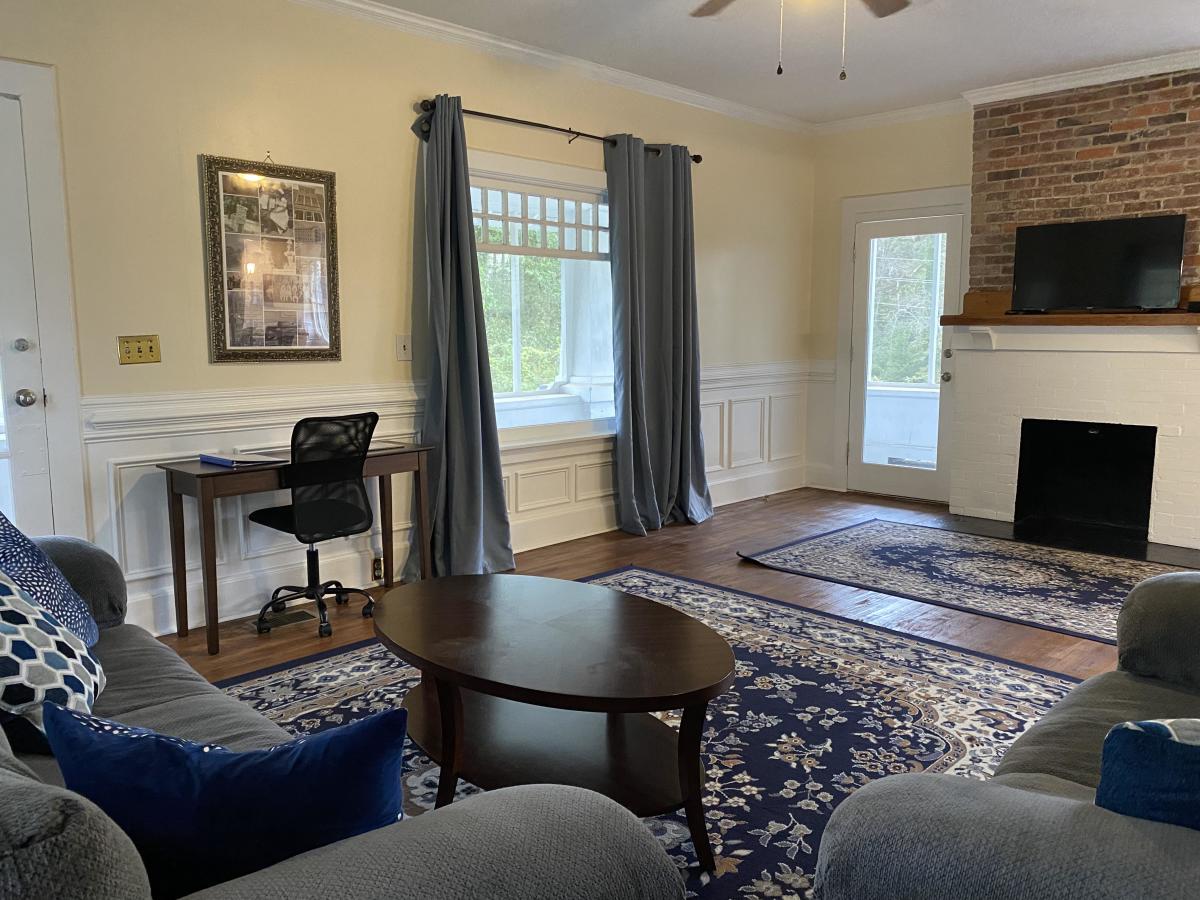 BOOK YOUR STAY
Looking to visit overnight? The renovated 1928 bungalow can hold up to five guests and has 4.9 stars out of 5 on Airbnb. The home is perfect for people interested in exploring the grounds of the Central State Hospital. Don't believe us? Here is a five-star review from a recent guest:
"This Airbnb was an amazing, very beautiful 1928 home. We had a great time staying there and a great time touring the town. We pretty much had the whole area to ourselves other than a few other people touring and the security guards that ride by once in a while. But everyone that we met was extremely nice. The history of the buildings are amazing in that town. I would suggest anyone go check it out if you like history."
- AirBnB review on May 2021