In 1804, Milledgeville was declared the new capitol of Georgia and modeled after Savannah and Washington D.C. Since then, Milledgeville has seen everything from the Civil War to the construction of Georgia Military College, and more recently, the restorations of several Antebellum homes. Thanks in part to the Facebook page "Milledgeville Memories" we have been able to compare the past and present landmarks of Milly, and understand pieces of our town's history even better.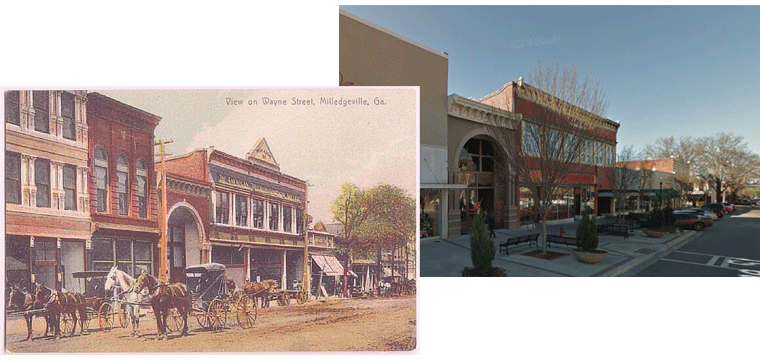 South Wayne Street
This picture on the left is a postcard from back in the horse and buggy days of Milledgeville. Now known as South Wayne Street, where several of our favorite shops are located, like Ryals Bakery, you can still see the same archway on the postcard.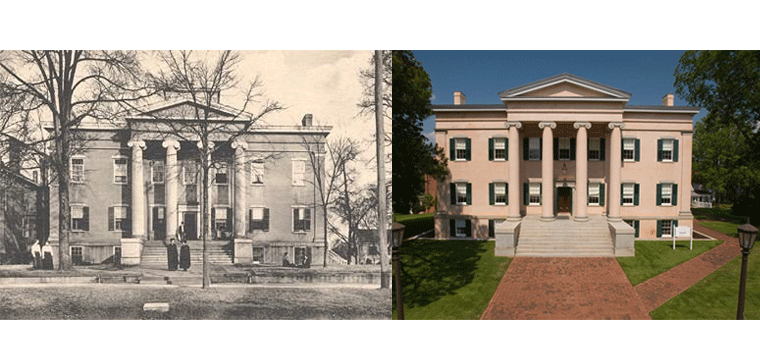 Old Governor's Mansion
This National Historic Landmark was built in 1838 when Milledgeville was the capital of Georgia. In the left photo, you can see students walking on the grounds of the mansion around 1900. In this time, the mansion was a red brick color.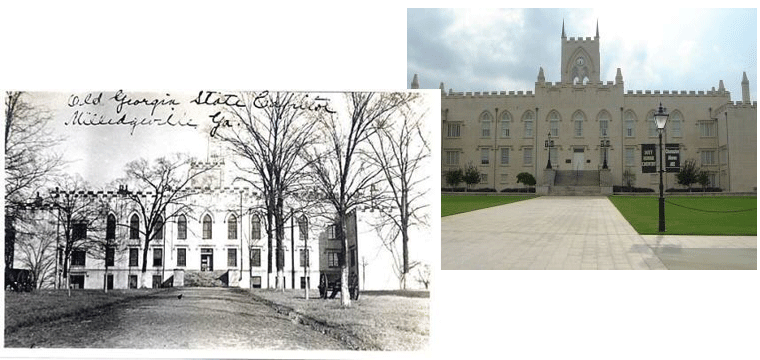 Old State Capitol
From 1807 to 1868, this building served as the seat of government for the state of Georgia. Now located on the campus of Georgia Military College, it serves as the location for the Old Capitol Museum. This building was one of the first examples of Gothic architecture in a public building.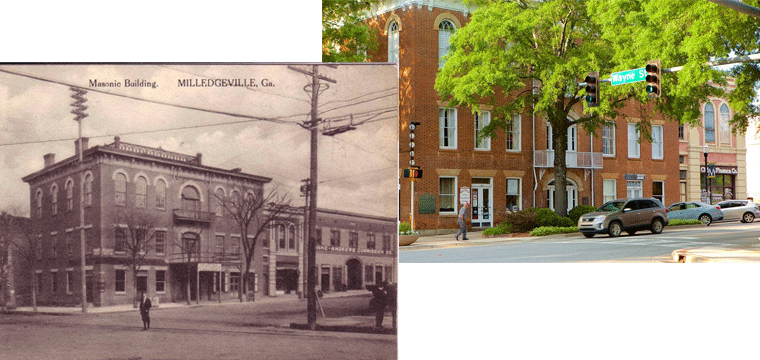 Masonic Hall
Built in 1832 by architect John Marlor, the Masonic Hall is the oldest of its kind still in use. It is well known for its occupation by the Union Troops during the Civil War, and also served as the Freedman's Bureau during reconstruction.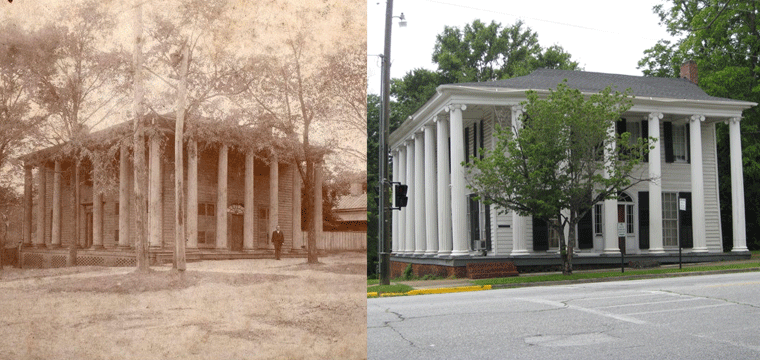 13 Columns House
Known by locals as the "13 Columns House," the Stovall/ Conn/ Gardner House is a beautiful eye-catcher in Milledgeville. This home used to be a hotel, it is said to have thirteen columns to represent America's first 13 colonies.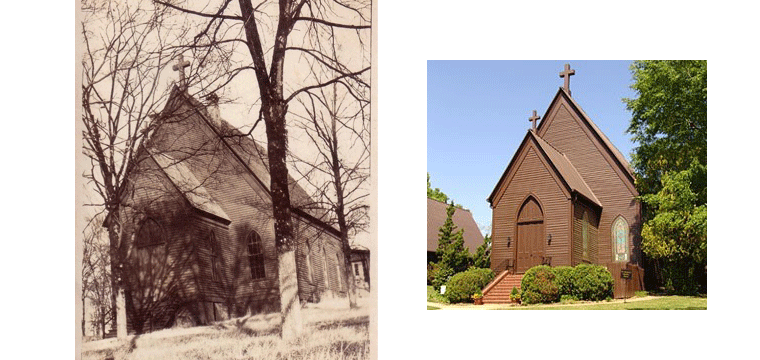 St. Stephens Episcopal Church
St Stephen's is the 8th oldest Episcopal church in the state of Georgia, founded by two priests from Christ Church in Savannah. The stained glass window over the alter is a gift from Christ Church as a thank you for the extended hospitality after the Civil War.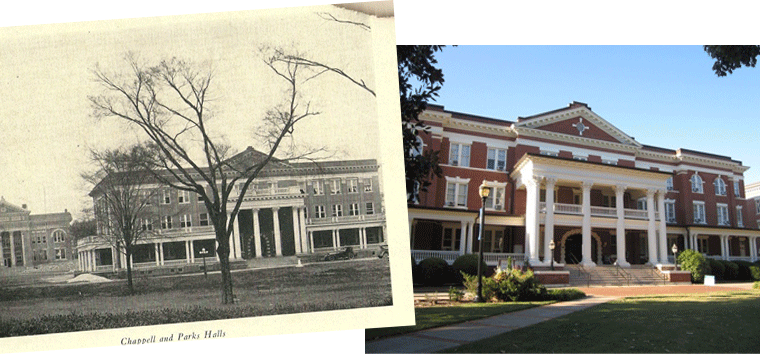 Parks Hall at Georgia College
This building on Georgia College's campus was named after the then President of Georgia College, Marvin McTyeire Parks, in 1913. He changed the college from a teacher's school into a four-year degree institution, Georgia State College for Women.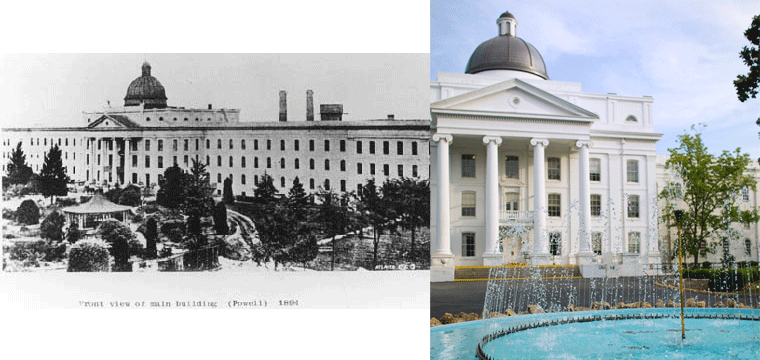 Central State Hospital (Powell Building)
Central State Hospital is one of the most widely known places in Milledgeville. Once the largest mental hospital in the world, the hospital accepted it's first patient in 1842. It quickly grew, and had 200 buildings in it's prime, it's main building being the Powell Building.