Cinco de Mayo (or any day you're craving chips and queso) is around the corner and it's time to celebrate by indulging in some of Mexico's finest food and drink. 
We have compiled the most delicious Mexican dishes in Milledgeville where you can celebrate with all the tasty tacos, tortillas, guacamole and margaritas your heart desires.
El Tequila
A Milledgeville favorite, El Tequila or El T as it's affectionately known, is a popular place for a filling Mexican meal. Our menu pick is the El Tequila Carnitas, it comes with warm tortillas so you can make your own tacos, and it is absolutely amazing. If you have never had carnitas, expect slow-cooked fall-off-the-bone pork with rice and beans on the side, wrapped in a soft taco with shredded lettuce and chopped tomatoes. Complete it with a peach frozen margarita, and you will never want to leave!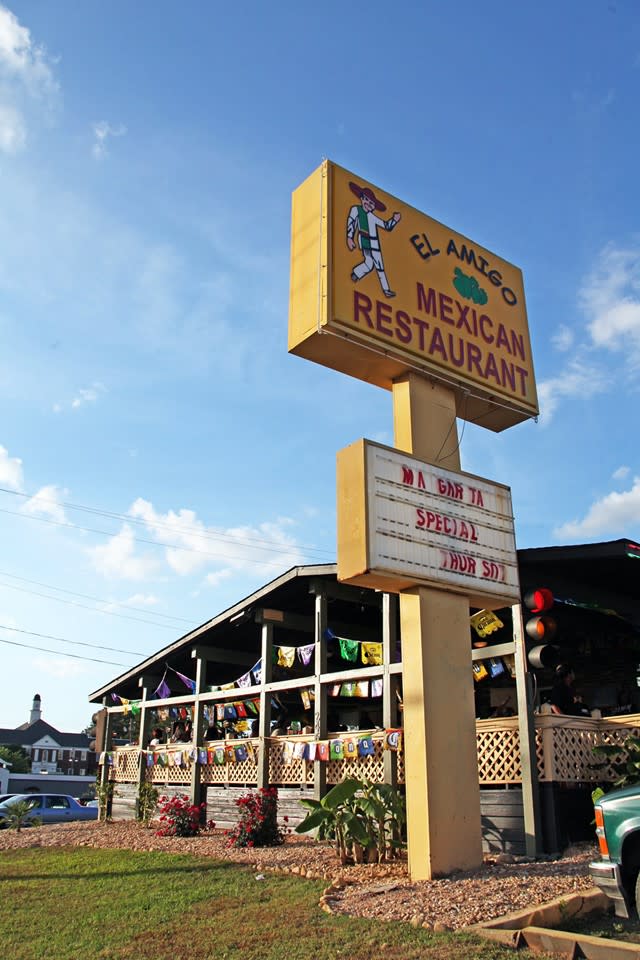 El Amigo
Milledgeville's oldest Mexican restaurant, El Amigo, is our favorite spot for traditional Mexican food. While it offers the common meals found in all Mexican restaurants, it also offers dishes inspired by traditional Mexican street food. Try the delicious Taco's al Carbon, it comes with two rolled tortillas filled with the fajita steak or chicken, and served with rice, beans, pico de gallo, lettuce and guacamole. After this meal, you will be a regular customer. 
Los Magueyes
Los Maqueyes is the go-to place for Lake Sinclair locals. For anyone looking for a variety of food on one plate, we would suggest the Fiesta Taco Salad. It has steak, grilled chicken and shrimp with lettuce, sour cream an avocado, all topped with the delicious queso.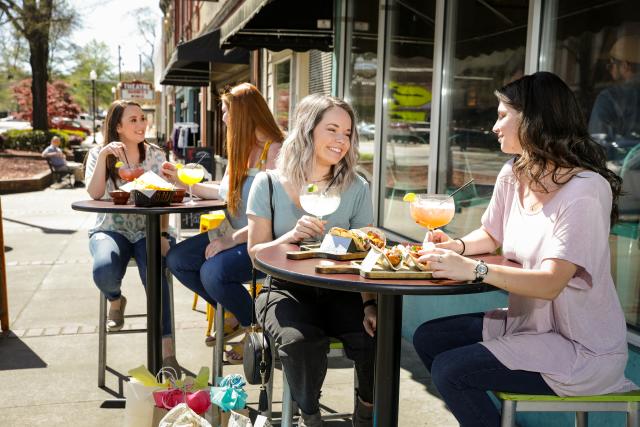 Bollywood Tacos
The intriguing and unique mix of flavors that pour from the menu of Bollywood Tacos draw customers in again and again. The menu items revolve around traditional Indian and Mexican staples with hints of southern comfort food thrown in. Although their menu ranges from tacos to burrito bowls to Mexican corn bites, the average Bollywood lover will tell you that the tacos are simply to die for. A local-favorite is the Peach Country taco. This yummy bite is made of fried chicken breast, bacon, pimento cheese and peach salsa -- a must-eat, for sure! We cannot skip mentioning their Carne-Asada taco filled with grilled steak and topped with cilantro, sautéed onions and peppers, tomatoes and fresco cheese, and winner of our Instagram audience poll for Tastiest Taco in Milly! 
Velvet Elvis
Well known for their amazing burgers, but have you ever tried The Velvet Elvis taco? The regulars love the Blackened Shrimp Taco and say "It has the perfect arrangement of toppings that is completed with yummy cilantro sour cream, and the blackened seasoning adds a little kick." What more could you ask for?
Jalisco Mexican Grill
Jalisco's is new to Milledgeville, but after successfully dishing up a broad menu of Mexican favorites in Greensboro, we are happy to have their second location within the Milledgeville Mall. Their most famous and favorite dish is the Jalisco Rice, it is steak, chicken and shrimp, onions, bell peppers, and cheese up on top, on a bed of rice below.