Milledgeville's charming downtown district and stunning 1800's architecture are sure to welcome you and your sweetheart for an elegant southern celebration. From magnificent Antebellum mansions to castle-style grandeur, Millegdeville's most iconic historic venues invite you to celebrate amid a timeless backdrop as you toast to your own happily ever after.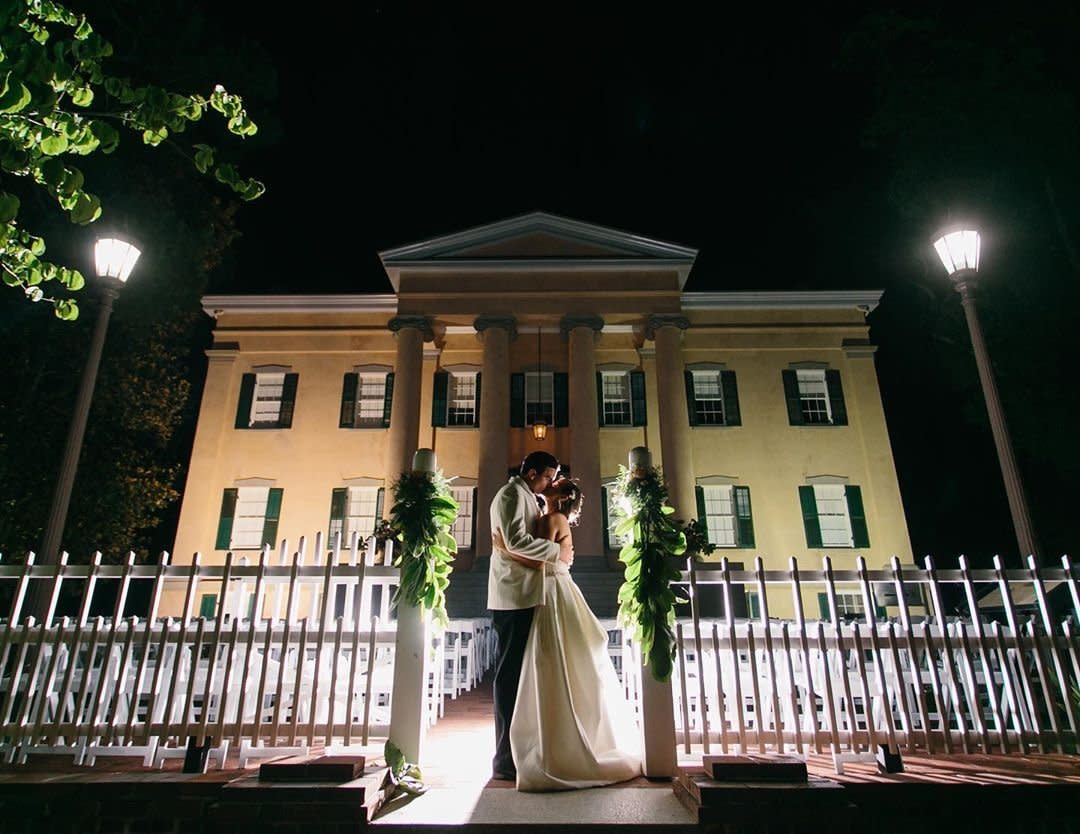 Photo credit to @andy_brophy
1. Georgia's Old Governor's Mansion
Georgia's Old Governor's Mansion is one of Milledgeville's most iconic destinations and with its dreamy peach exterior, beautiful columns and grandly restored interior - it's certainly easy to see why. Its majesty is one of our city's crowning jewels and as the former home of 1800s governors it is the perfect venue for those who love history. Whether you're looking for an afternoon wedding on the lawn or a starlit reception, this venue delivers an impressive backdrop!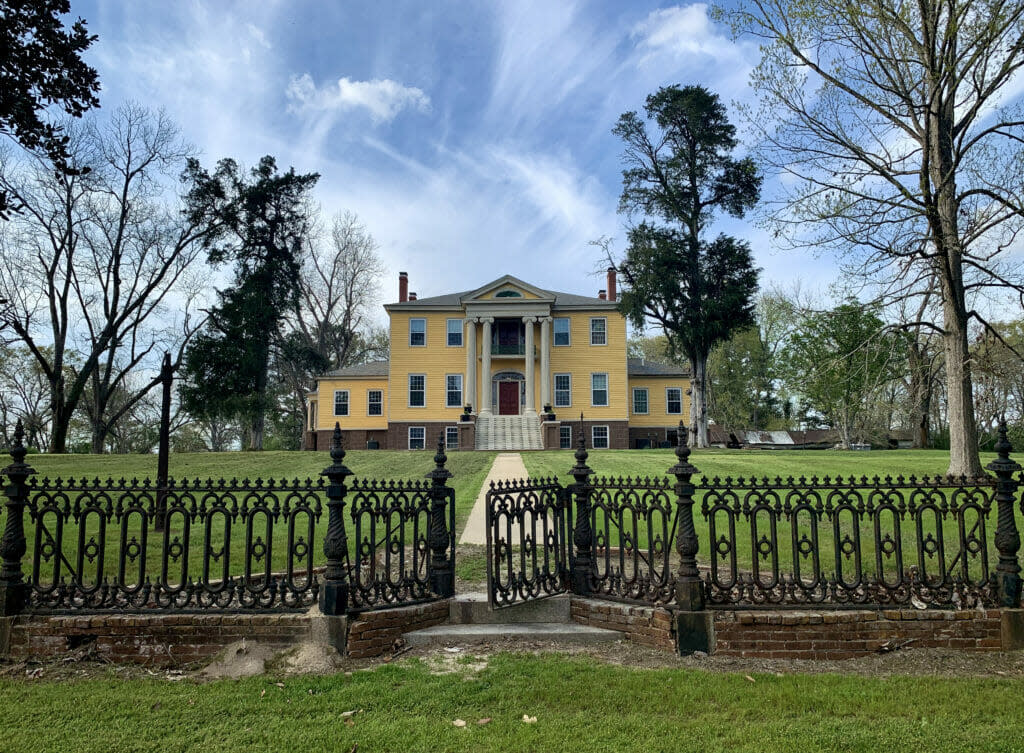 2. Rockwell House
The Rockwell House is a jaw-dropping historic event venue in Milledgeville, Georgia with 14 rooms. This 19th-century home is a unique place to host events of all scope and sizes. With priceless architectural details and modern amenities, it is the perfect setting for special occasions. The common spaces on the main level are furnished with lightweight pieces that are easy to reconfigure, whatever your needs may be. The twin parlors and reception room can host up to 50 people while the property's 12 acres offer plenty of space for an outdoor event for up to 150 guests, limited only by your imagination.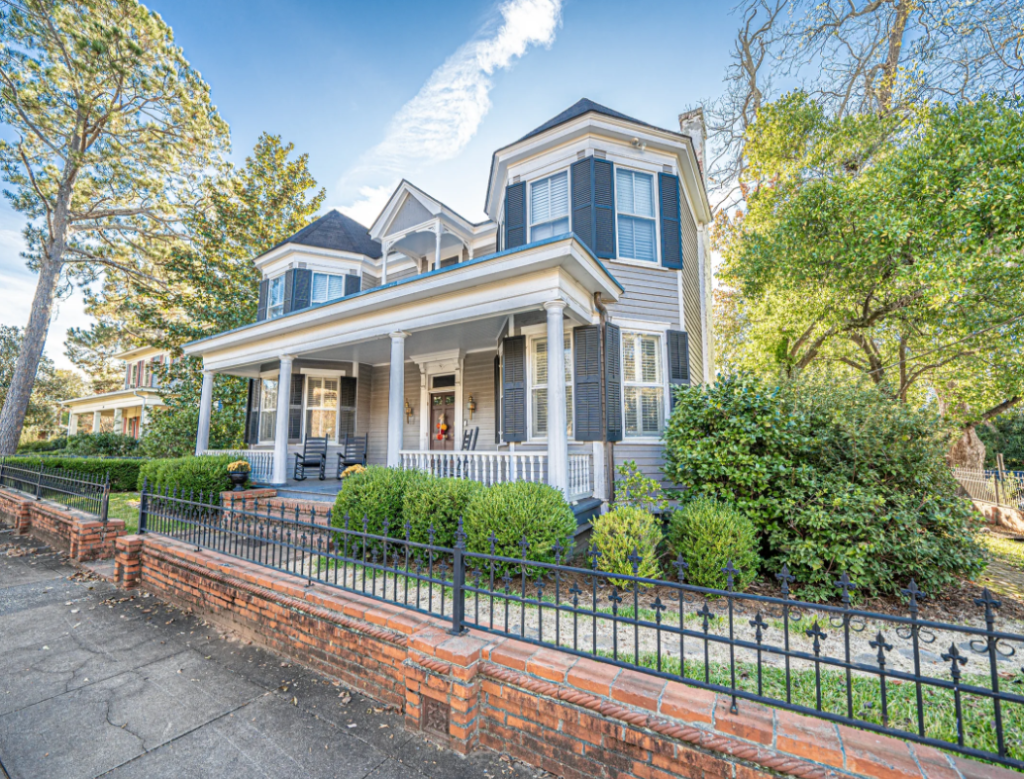 3. Inn on North Jefferson
This newly renovated historic beauty, originally built in 1820, is now available to welcome guests as a one-stop wedding venue (intimate indoor or larger gathering outdoors). The possibilities are endless with a fenced-in backyard with gorgeous landscaping, a covered back patio, a pool, a spacious chef's kitchen and dining room area, multiple fireplaces, and a cozy living room. The Inn on North Jefferson Street has five grand rooms for guests to enjoy a luxury stay with incredible amenities and walking distance from the downtown shops and restaurants.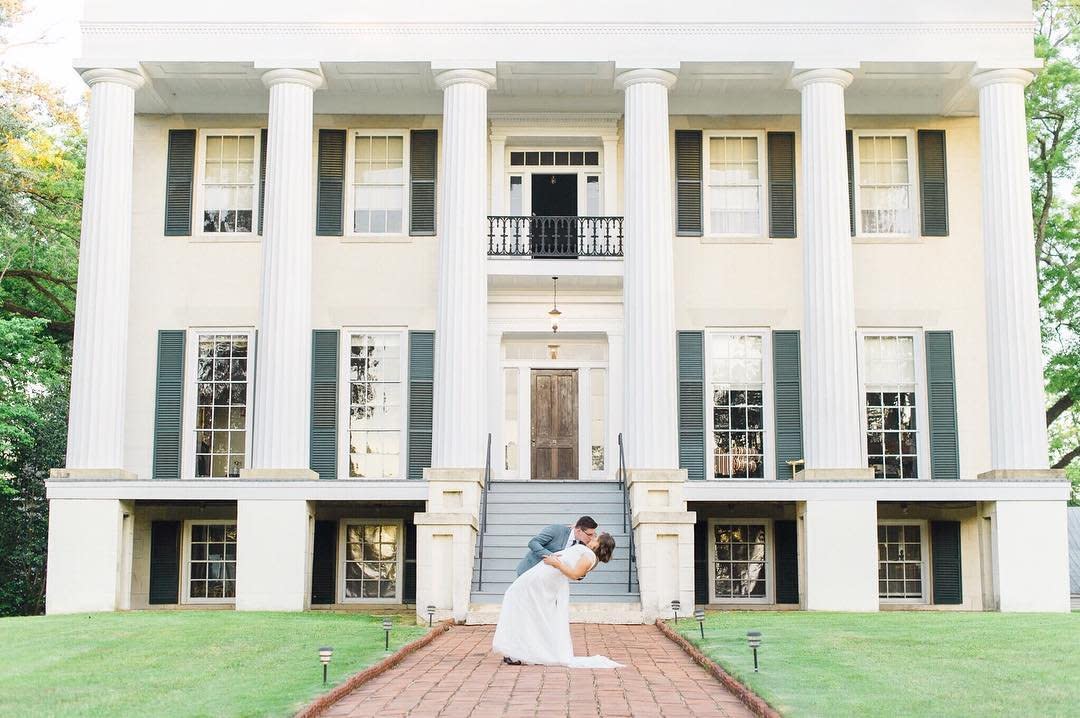 Photo credit to @c_hope_photography
4. Rose Hill at Lockerly Arboretum
Classic southern architecture meets the stunning beauty of nature at Lockerly Arboretum's Rose Hill. Located on over 50 acres of gardens and trails, Rose Hill is a magnificent example of a Greek Revival home featuring a variety of architectural gems. Tie the knot in front of the property's gorgeous 19th-century mansion while surrounded by blooming flowers and towering trees.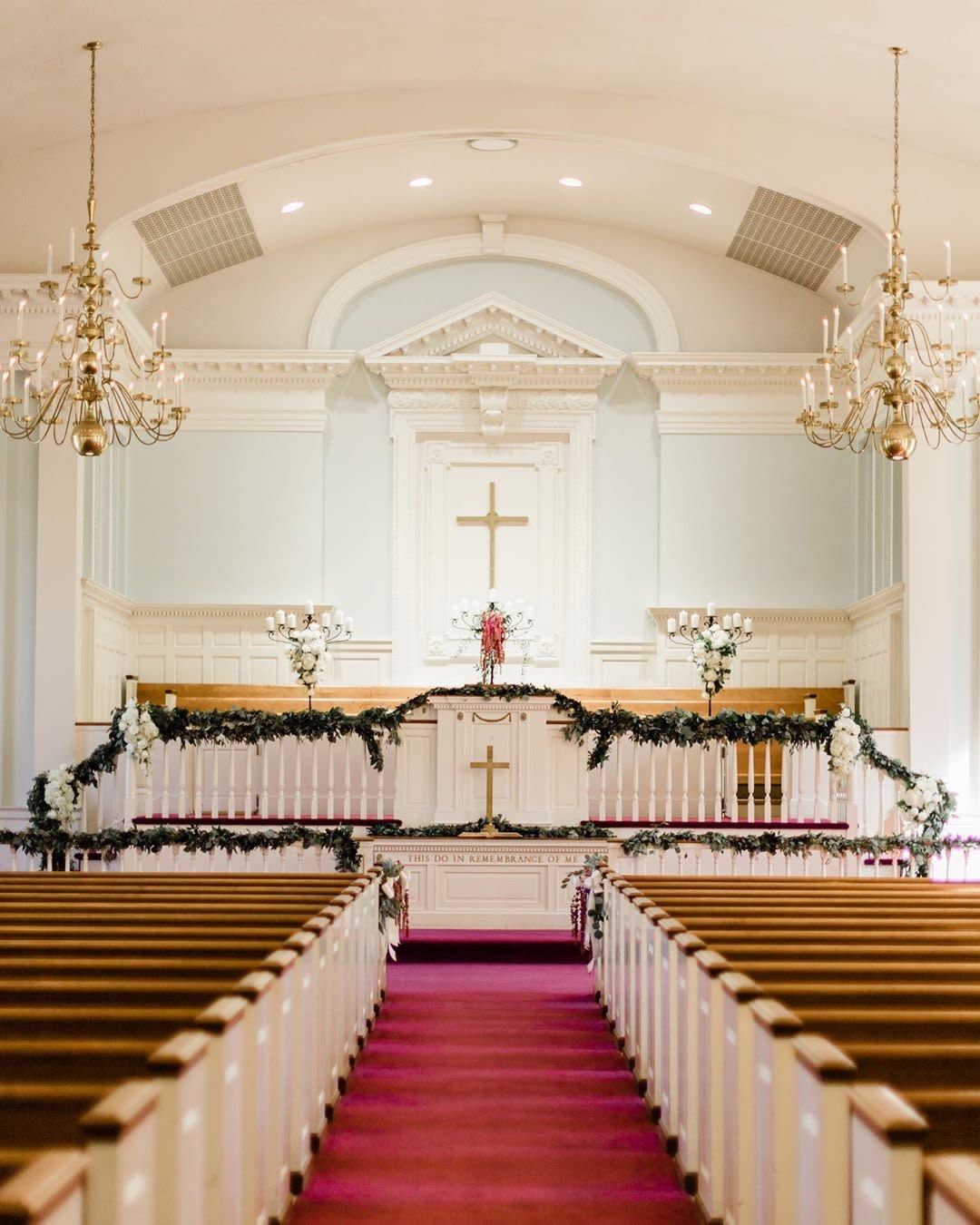 Photo credit to @rachellinderphotos
5. Chapel of All Faiths
The perfect venue for a traditional wedding celebration, the Chapel of All Faiths is a historic non-denominational chapel on the edge of the former Central State Hospital Campus. Overlooking an expansive pecan grove, the Chapel provides a classic and picturesque site capable of welcoming nearly 600 guests. Venue options include the traditional sanctuary space, pecan grove and a reception hall. As an added bonus, the Chapel neighbors several beautiful 1800's historic buildings also a part of the former Central State Hospital Campus.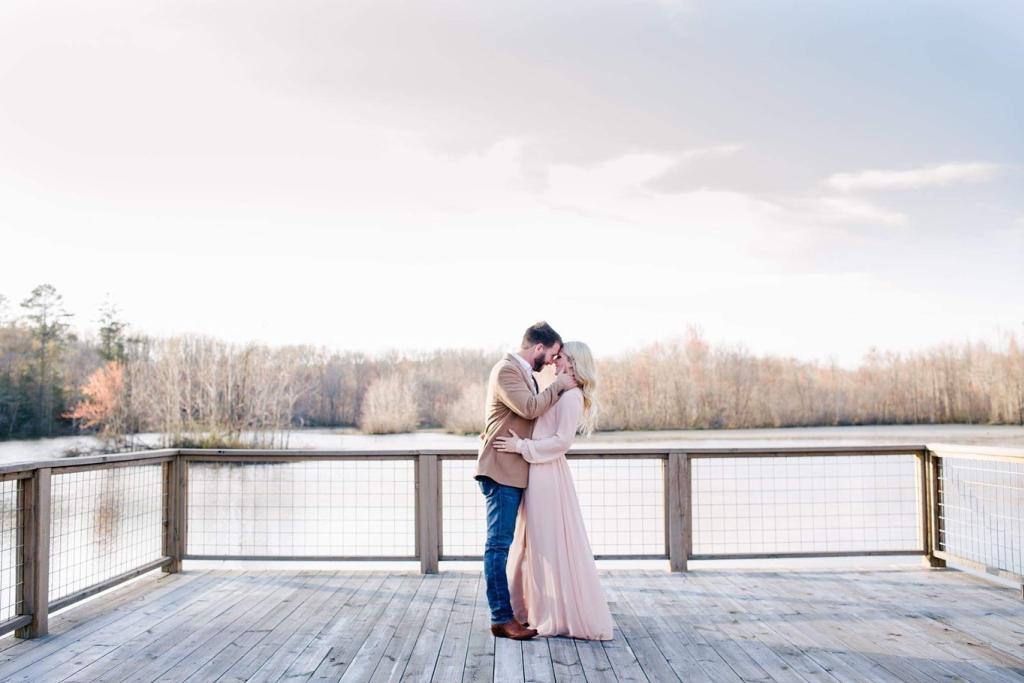 6. O'QUINN'S MILL
The historic 74-acre farm at O'Quinn's Mill provides rustic beauty for weddings of up to 150 guests. Built in 1807 by Colonel Thaddeus Holt, the property features an 18-acre pond with an overlook deck, a historic gristmill, and a sprawling farmhouse lawn. The lawn has long wooden benches and an archway for the couple to stand under. An open-air pavilion is perfect for receptions. The three-bedroom farmhouse is also available for rent on Airbnb and is convenient for the wedding party.