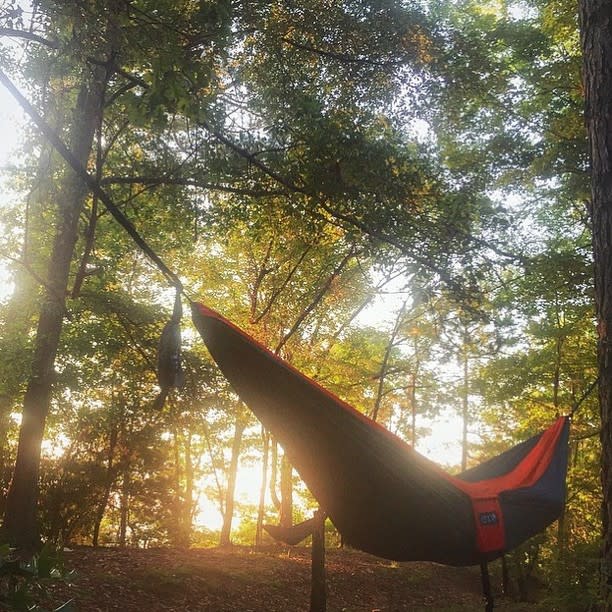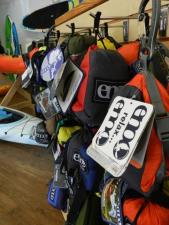 A great way to relax and enjoy the beautiful outdoors of Milledgeville is to grab your hammock and sway in the cool summer breeze. While the Georgia College students love to chill on the front lawn of the campus, more serious hammock-ers will explore Bartram Forest and the Oconee River Greenway. Don't have one of your own yet? Grab one at downtown merchant Oconee Outfitters.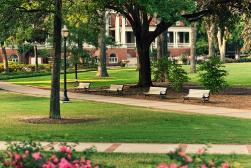 Nothing wraps up a beautiful day in Milledgeville like setting up your ENO on the front campus of Georgia College. With its beautiful and shady oak trees, a large green lawn, and a view of the historic buildings of the university, you will be in awe of Milledgeville's beauty. Getting hungry? Downtown Milledgeville is right down the street, and an ice cream cone is just what you need for the perfect cool down.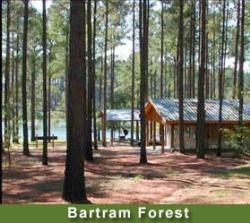 Feeling more adventurous? Milledgeville is home to the beautiful Bartram Forest, where you can have peace and quiet while looking out at the Oconee River. Bring a blanket and some lunch, and enjoy your secluded spot, or bring some friends and stack your hammocks on top of each other for some great pictures.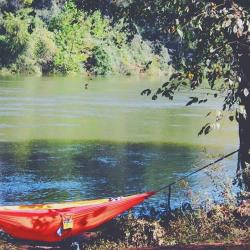 The Oconee River Greenway is another great spot that comes to mind when you are craving a nap in your ENO. With wide open spaces, as well as a walking trail, the Greenway is a great place to see other hammock-ers in action. Bring your pup and let him enjoy the day with you. The Greenway is a dog friendly place where Fido would love to play fetch.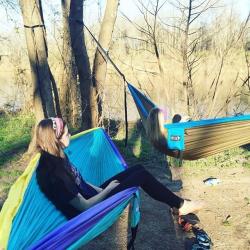 Another great place to get your hammock on is Lake Sinclair. With the miles of trees and beautiful views of water and boats, a nice sunny day would be the perfect complement to swinging in your hammock. Bring your favorite book by Flannery O'Connor and get the true Milledgeville experience.
Also consider lounging at Lockerly Arboretum, with over 50 acres that feature shrubs, trees, herb beds, rhododendrons, a conifer collection, and bulb and perennial beds; or Andalusia Farm, an estate of more than 500 acres composed of gently rolling hills divided into a farm complex, hayfields, pasture, man-made and natural ponds, and forests.
 While hammocking isn't the only way to experience Milledgeville, it sure is a great one. So sit back, and let Milly's southern breeze lull you into a nice summertime nap.