Summer in Georgia can get a bit hot and humid. The cure? Time spent on the lake jumping off a dock or zipping across the waves. Lake Sinclair encompasses 15,300 acres of winding coves and several vast stretches of open water to roam. Created by Georgia Power in 1953, Lake Sinclair is two hours southeast of Atlanta making it easy access for fishing, swimming, boating, camping, and has several marinas for the convenience of visitors. We've rounded up some tips to help you enjoy Milledgeville's refreshing Lake Sinclair.
Q: Can non-residents go to Lake Sinclair?
A: YES. Lake Sinclair is open to the public for recreational water sports including boating, fishing and swimming.
Q: If I bring my boat are there boat ramps that are accessible? 
A: Yes. Lake Sinclair boasts the added convenience of several boat ramps and local marinas for area visitors looking for easy access to the water. Most of the ramps to launch your boat require a $5 parking fee. For those slips on the Baldwin Country side of the lake, here are our top recommendations.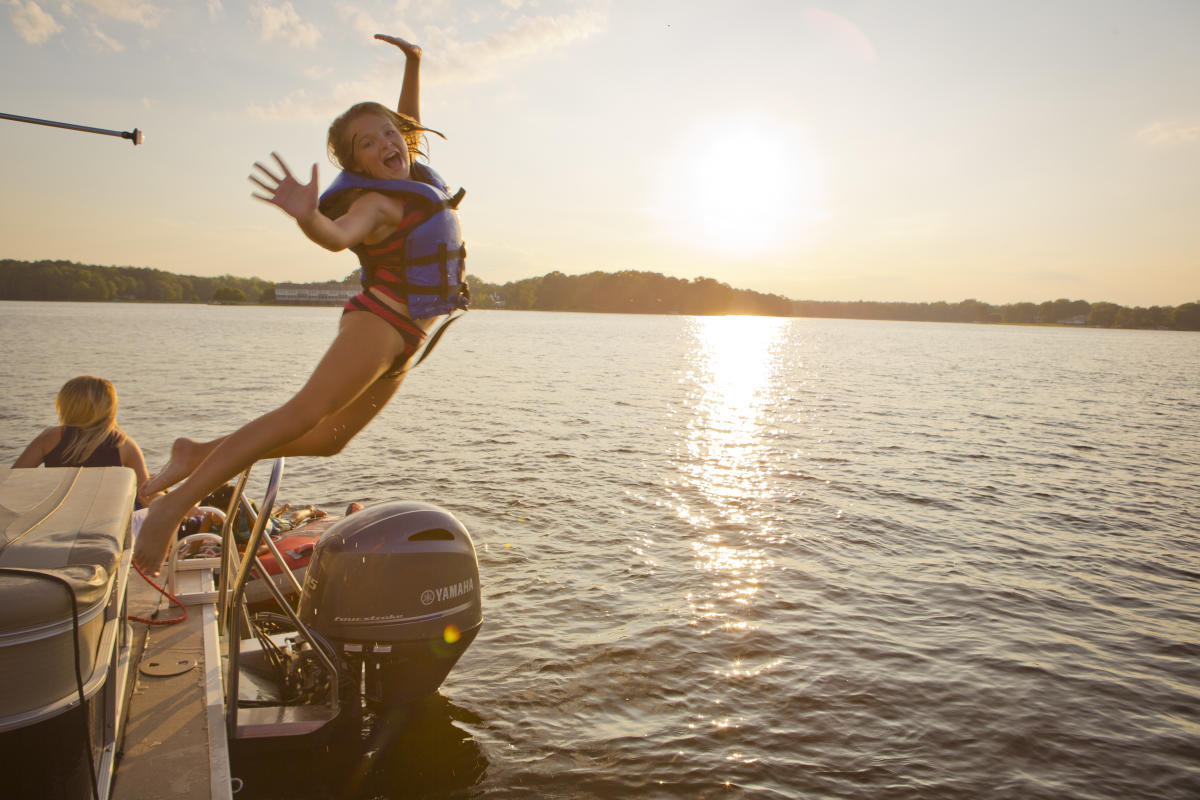 Q: Can I rent a boat?
A: Yes. Cruising across the water is an exciting adventure for young and old alike. Sinclair Marina Boat Rentals are available for a full or half day. You can also rent boats and jet skis from Twin Lakes Jet Ski & Pontoon Rental, H2O Adventure Rentals as well as JereShai Lakeside.
Q: Can I fish on Lake Sinclair? 
A: Yes. Lake Sinclair is home to some of the best fishing in the state for largemouth bass, bluegill, crappie, and catfish. Lake Sinclair offers fishing from the bank, pier, or slips to put in your boat throughout the counties of Baldwin, Hancock, and Putnam. There are many access points conveniently located near Milledgeville, especially on the south side of Lake Sinclair. Here are our top picks to help you cast your line off a dock or launch from.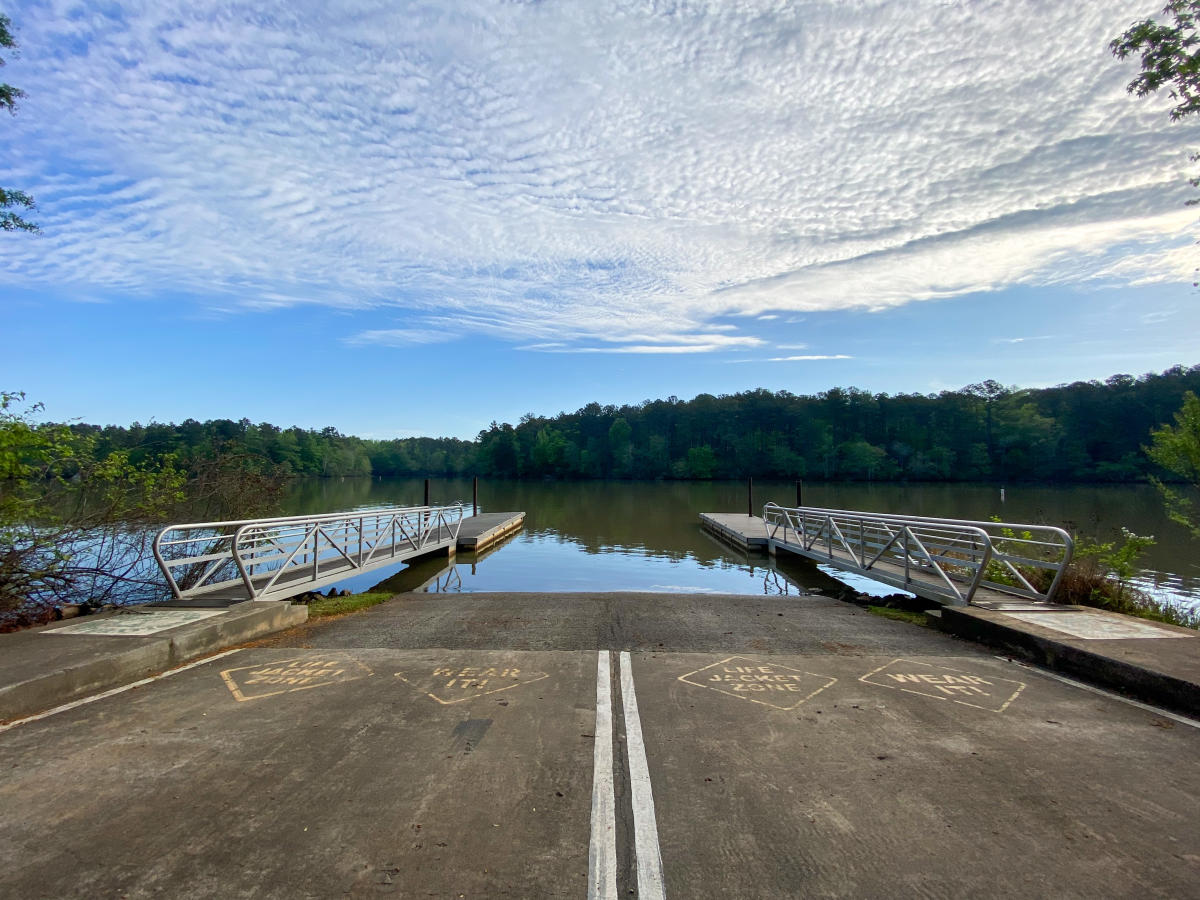 Q: Do I need a fishing license? 
A: Yes. If you are 16 years of age and older you must have a current fishing license in your possession while fishing in fresh or sea salt water in Georgia. You can obtain a fishing license from the Georgia Department of Natural Resources. 
Q: Is there a limit to the number of fish I keep?
A: Yes. The state of Georgia states you may not take more than 50 individual fish in one day, with the exception of channel catfish, and flathead catfish. The daily limit by species is as follows: 
Bass are limited to 10/day- largemouth bass must be 12 inches to keep
Catfish has no daily limit
Crappie are limited to 30/day
Sunfish are limited to 50/day
For a complete list of limits, please refer to the Georgia Department of Natural Resources. 
Q: Can I kayak on Lake Sinclair? 
A: Yes. You can rent a kayak for the half or full day with local outfitters, they will meet you at local boat ramps around the lake and even your vacation rental. Plan your trip to get on the water with our locals Mac's Yaks or Oconee Outfitters. If you're interested in paddle boarding check out H2O Adventures.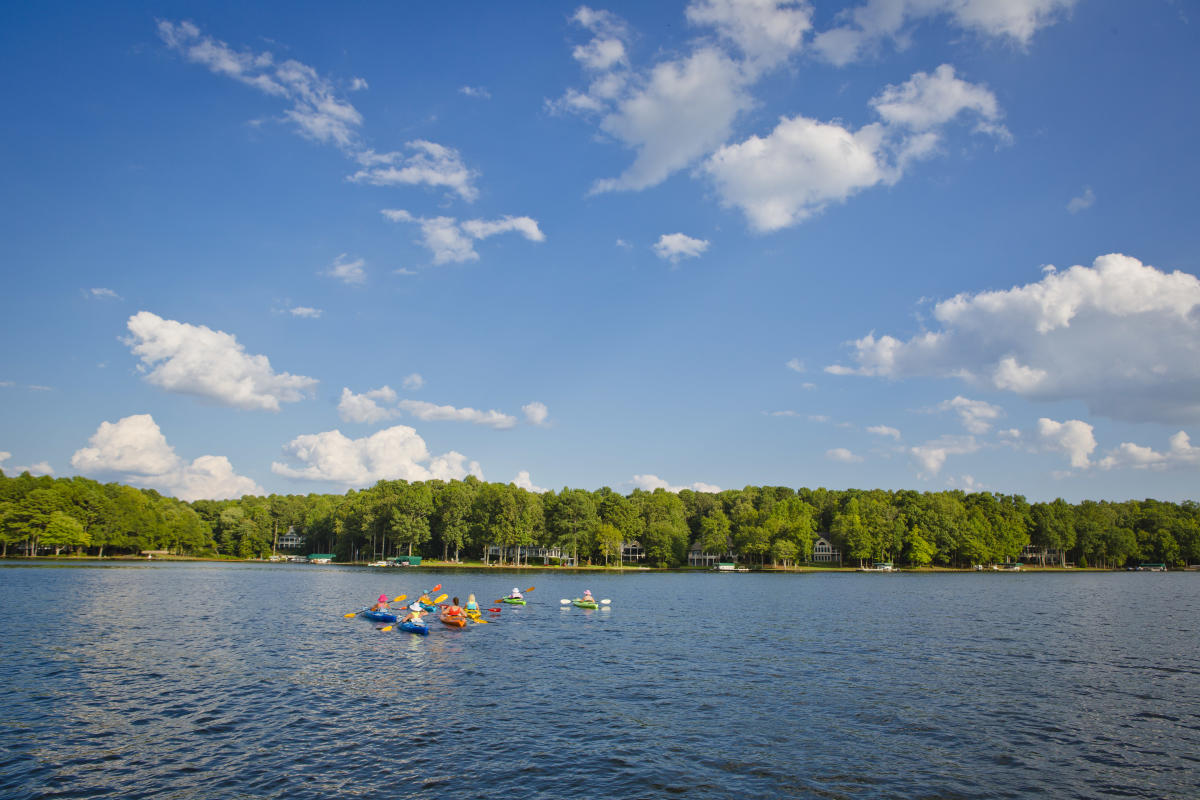 Q: Can I stay on Lake Sinclair?
A: Yes. Whether you enjoy lakeside sunsets or sandy beaches, our vacation rentals will treat you to a taste of genuine southern hospitality while making you feel like you've found your home away from home. Milledgeville also has numerous hotels just minutes from Lake Sinclair access. 
Q: Can I visit Milledgeville in my RV?
A: Yes. Little River RV Park offers 130 RV Campsites, all are full hookup sites. Their RV sites have everything you need for a relaxing vacation at the lake. All RV sites have 30/50 AMP service, water, sewer, and cable TV hookup. 
A 112 acre gem hidden in the hills south of downtown, Scenic Mountain RV Park and Campground has 72 full hook-up camping sites, bathhouse, coin laundry, three pavilions, and a swimming-pool with a pool temperature whirlpool. Picnic tables and fire rings at most sites, a fenced dog run, pavilion, nature hiking trails, six fishing ponds and views across the hills. 
Q: Are there any restaurants on the lake?
A: Yes. If you are looking for great sandwiches and homemade breads, a short walk from the docks at Little River is Jen's Bakery. Hamburgers, hotdogs, ice cream and more are available via dockside service from Duke's Lounge and Dawg House. Beginning on July 8, pull up to the docks by Taylor's Cove for some delicious shrimp tacos, oysters, and even brisket mac-n-cheese. And while technically located in Eatonton, we won't hold it against them... The Grill at Crooked Creek Marina on Lake Sinclair offers dine in and take out from Friday - Sunday.
Q: Can I order takeout from a Milledgeville restaurant from my boat?
A: Yes. Craving something else? Our community has a wide variety of restaurants that participate with DoorDash and K&G Delivery which will meet you at the dock at Little River.