Looking to travel on a budget? Whether you're visiting for the weekend, or are a local resident, Milledgeville offers affordable options for fun activities that won't break the bank. From outdoor adventures to museum visits to relaxing barside, we've rounded up our top picks of free and low-cost experiences that will make you glad you made the trip!
HISTORIC WALKING TOUR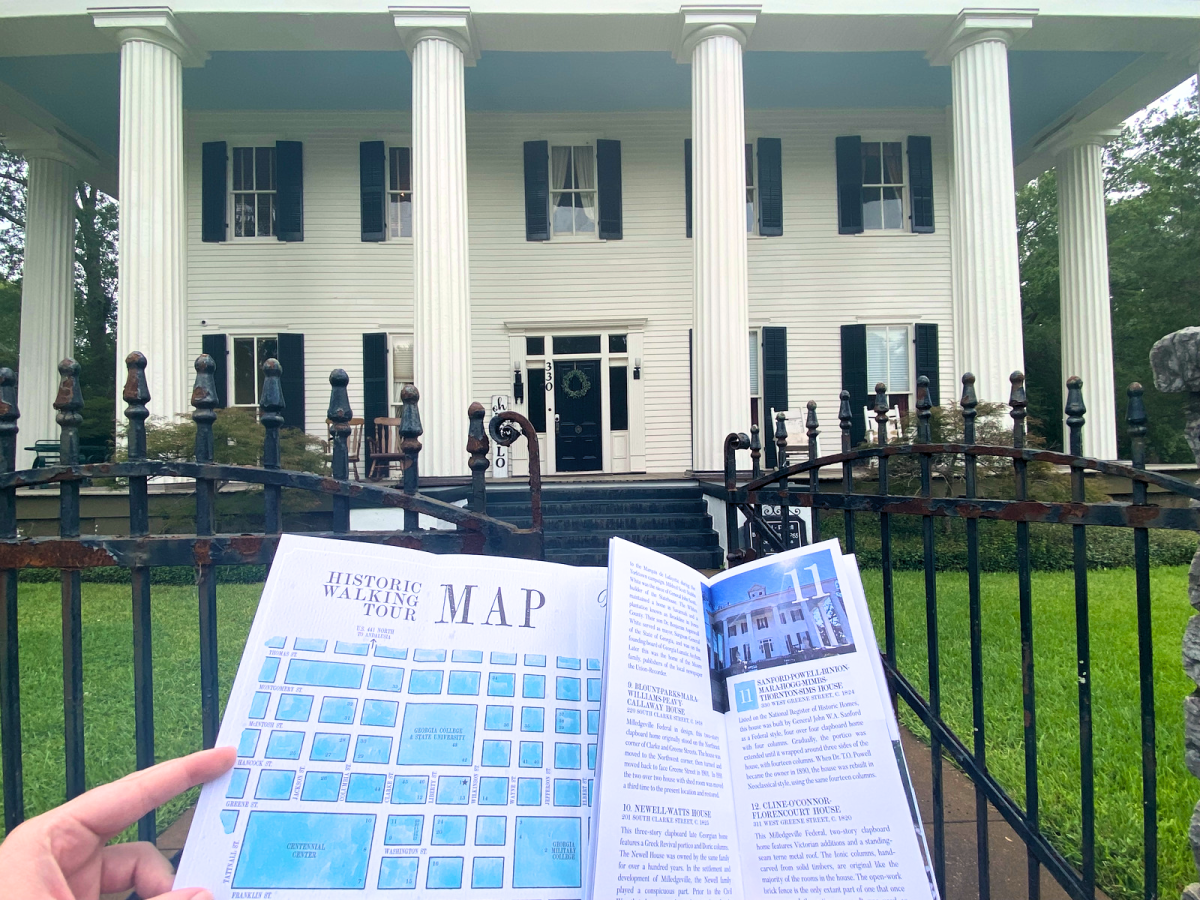 Hoping to roam historic streets and nineteenth century architecture? Stop by the Visitor's Center to pick up your free Historic Walking Tour, a guide of Milledgeville's historic homes and landmarks. With over 40 locations to see, this guide is the perfect way to learn about the architecture of Milledgeville while independently exploring the city at the same time. This self-guided tour can be experienced by foot, car, or bicycle, essentially any method of transportation you prefer. Some sites are open to the public but most homes are private residences.   
The Milledgeville CVB is located on 200 West Hancock St. Opened Mon-Fri from 9a.m.-5p.m. and Saturday from 10a.m.- 4p.m.
NATURE TRAILS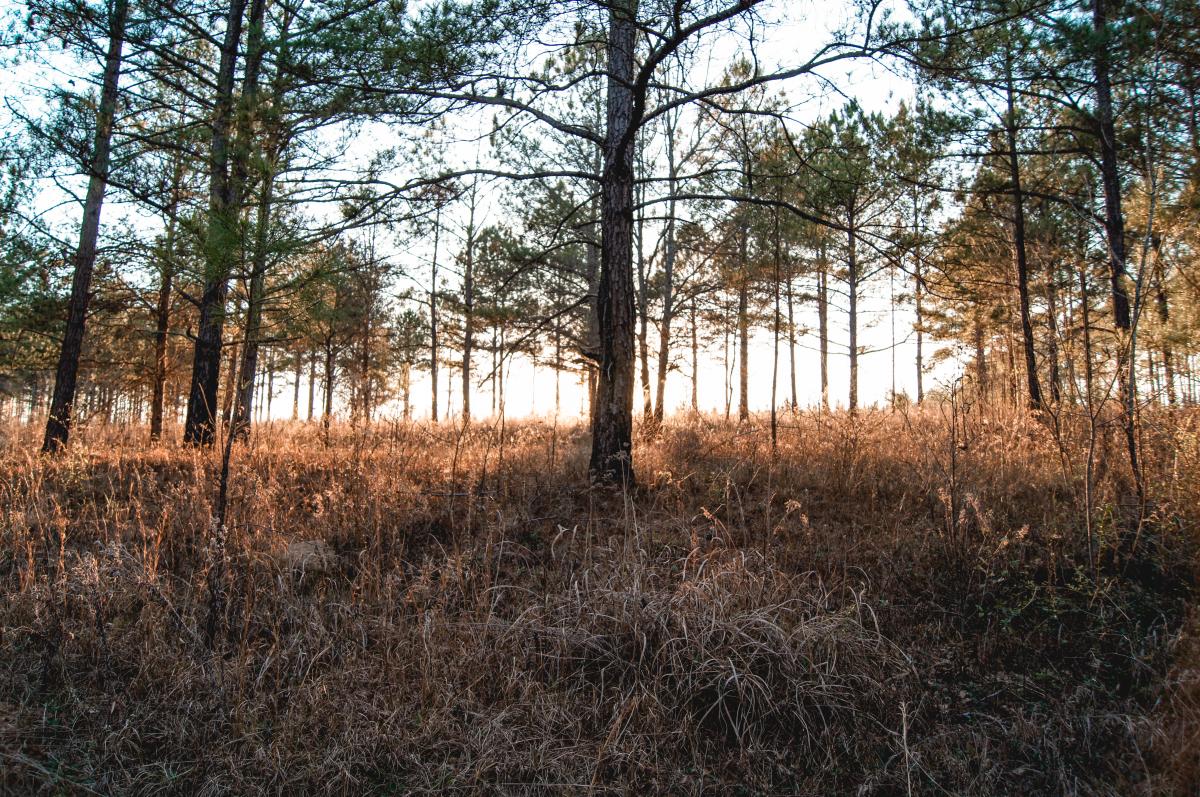 Take some time to remove yourself from the bustling streets and buzzing phones, and step into nature's beauty. Head down Greene St. to the Oconee River Greenway where you can enjoy a leisurely stroll along the Oconee River, bike the trails, relax with a fishing rod, or bring your pup to have some fun in the dog park.
Located at 400 East Greene Street and open from sunrise to sunset.
Perhaps you would rather be surrounded by the towering trees of Bartram Forest. With 3 looping trails to bike, walk, and even do some bird-watching, you are free to immerse yourself in the 1,343-acre forest. Packed with beautiful scenery, wildlife, and a few creek waterfalls, this site will bring you closer to nature. If you were hoping for a more idle day, bring a blanket and simply take in the beautiful scenery of the area, and maybe even doze off under the sun. 
Bartram Forest is located at Carl Vinson Hwy. SE and is open Monday through Friday at 8 am - 4:30 pm.
Georgia College William P. Wall Museum of Natural History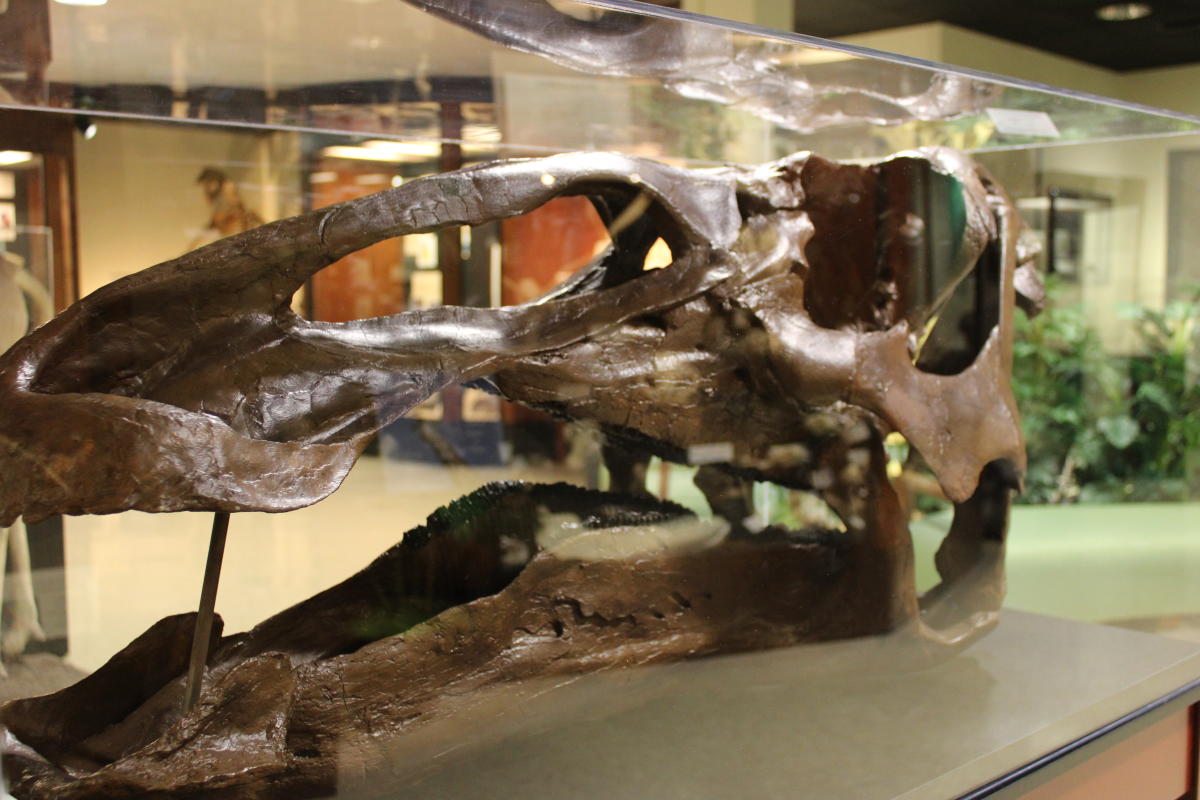 Do you have a budding natural science fan? Visit the Paleozoic, Mesozioc and Cenozoic Eras and see fossils from Georgia and all around the world!  Located in Herty Hall, Georgia College's Natural History Museum offers an explanation of the history of life through geological time. The museum also boasts a planetarium which is open for special events, including stargazing, throughout the year.
The museum is free and open to the public Monday through Friday from 8:30 a.m. to 4:30p.m.
FISHING PIER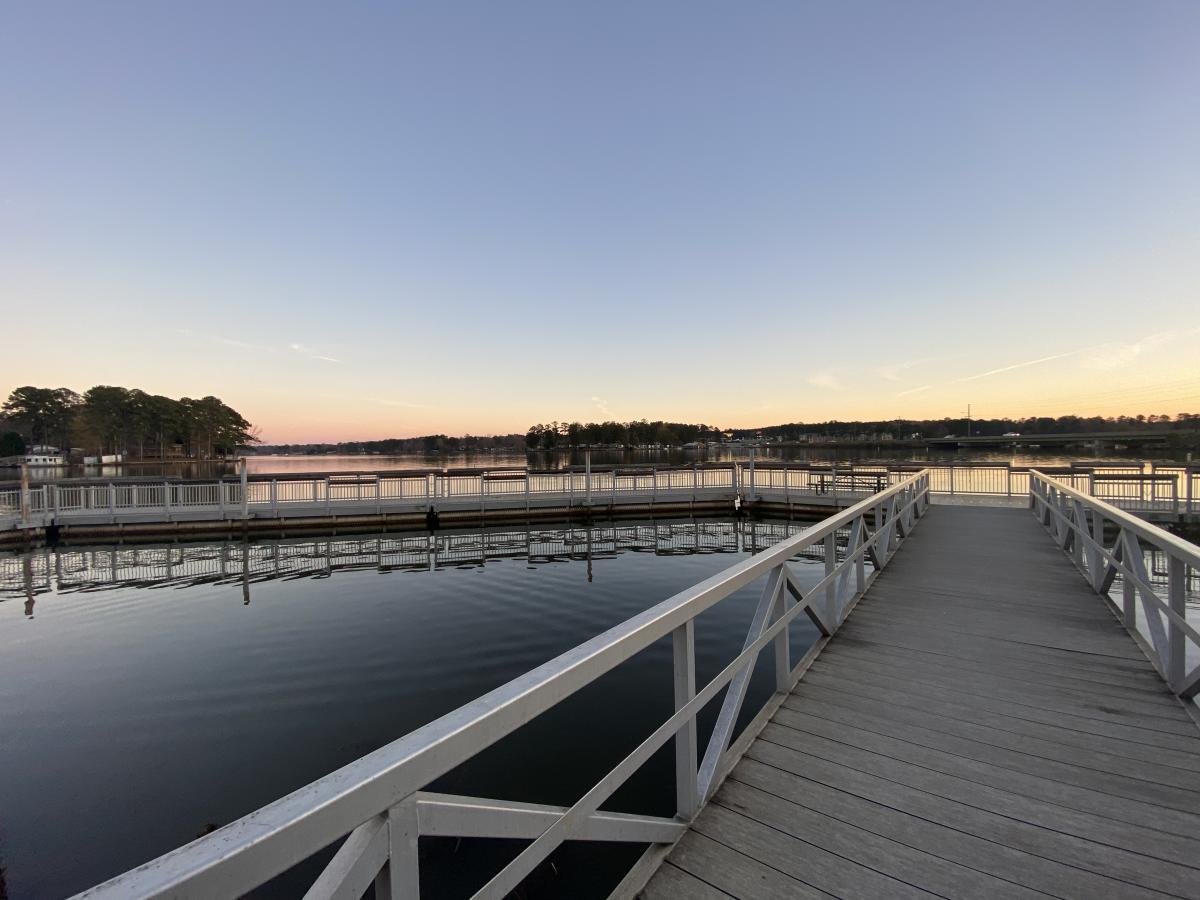 T. D. Cheek Fishing Pier has an expansive series of floating docks over the water of Lake Sinclair. This Georgia Power maintained public fishing pier is open year-round and free to the public. There is also shoreline fishing access, fish attractors, a parking area, and picnic tables that make this an ideal spot for the avid fisherman or a choice location to teach the kids to cast.
T.D. Cheek Fishing Pier is located at 1099 Milledgeville Road. Open 7 days a week from sunrise to sunset. 
LOCKERLY ARBORETUM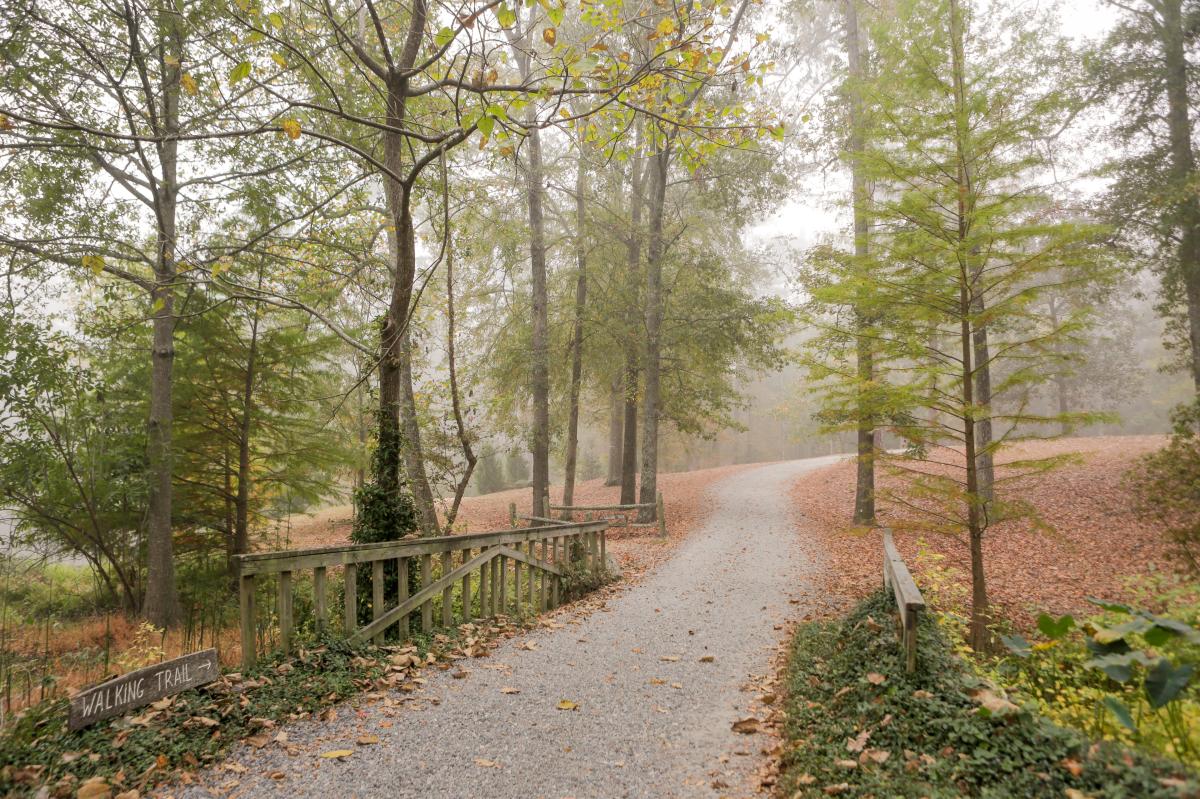 With over 50 acres of shrubs, trees, rhododendrons, a conifer collection, and an extensive camellia collection, Lockerly Arboretum is the perfect place for anyone with a green thumb. The main trail loop is paved and you can walk, bike, or drive the property. There are also walking trails that provide a beautiful view of the grounds and offer a quiet opportunity for reflection. Pack a lunch to enjoy a picnic near the pond as you watch the birds and wildlife. If you're bringing your furry friends to come enjoy the day, make sure to keep them on the leash and clean up after them. 
Leave time to stop in the Woods Museum and meet Teedo, the ball python! The museum features a reptile exhibit, an enormous cross-cut slab of a 300-year-old Taxodium distichum (Bald Cypress) as well as a comprehensive permanent exhibit showcasing 13 hardwood trees. In addition to Teedo, the Woods Museum is home to Maize, the corn snake; Reggie, the American Alligator; Scooter, the yellow bellied turtle; Sparky, the eastern box turtle; and Wuji, another slider. The arboretum works on the misconception that many reptiles and amphibians such as snakes and alligators, are "bad", but rather play a vital role in our ecosystem.
Lockerly Arboretum is located at 1534 Irwinton Road. Open Monday through Friday from 8:30 am to 4:30 pm and from March - November on Saturdays from 10:00 am to 4:00 pm.
$10 and Under 
BLACKBIRD COFFEE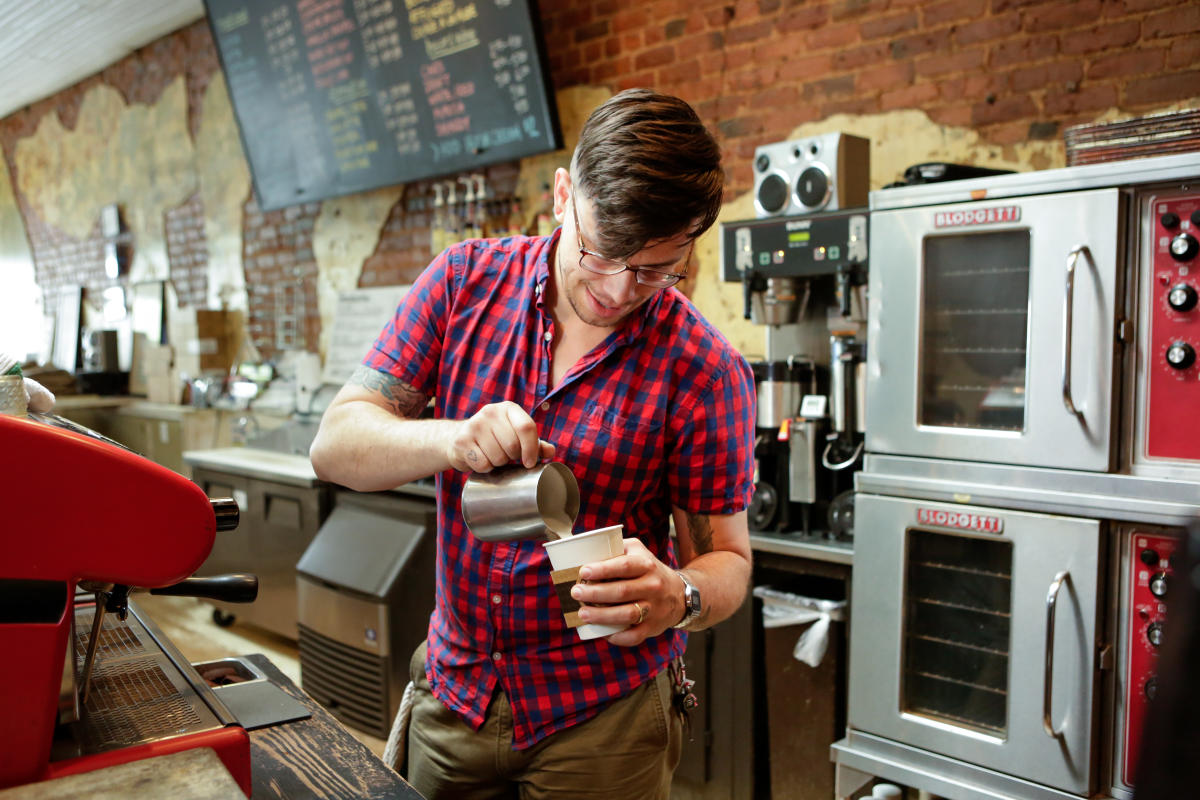 Need a quick, caffeinated pick me up? Pop into Blackbird Coffee and taste their fresh premium small-batch roasted coffee. One sip and you'll be ready for the day! Pair it with a scone, cookie or even an ice cream cone and you'll be unstoppable. Blackbird also offers other breakfast, lunch, and drink items at relatively low prices.
Blackbird is open Sunday to Thursday from 7a.m. - 8 p.m. and Friday to Saturday from 7am - 9pm. Located at 114 W Hancock St.
GEORGIA'S OLD GOVERNOR'S MANSION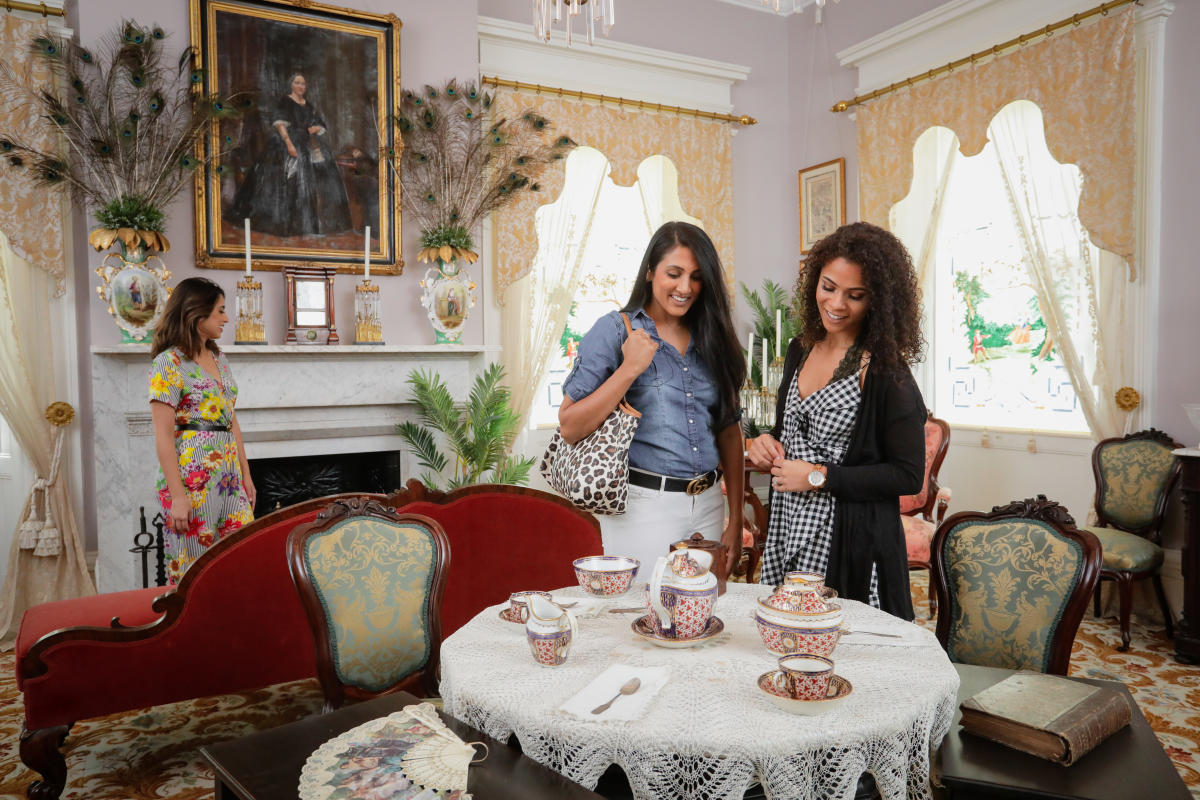 Completed in 1839, Georgia's Old Governor's Mansion is one of the finest examples of High Greek Revival architecture in the nation. Designed by noted architect Charles Cluskey, an Irish immigrant and built by Timothy Porter of Farmington, Connecticut, the Mansion looms over Milledgeville with its stately columns and imposing facade. Serving as the residence for Georgia's chief executives for over thirty years, the Mansion's history encompasses the antebellum, Civil War, and early Reconstruction phases of the state's history. Take a step into the past as you explore through the mansion.
Georgia's Old Governor's Mansion is located at 120 South Clarke Street. Tours are held every hour Tuesday through Saturday from 10 a.m. - 4 p.m. and Sunday from 2 - 4 p.m. The tour is $10 for adults, $7 for pre-booked adult groups, $7 for senior citizens, and free to children under 6 years old. 
MARGARITAS AT BOLLYWOOD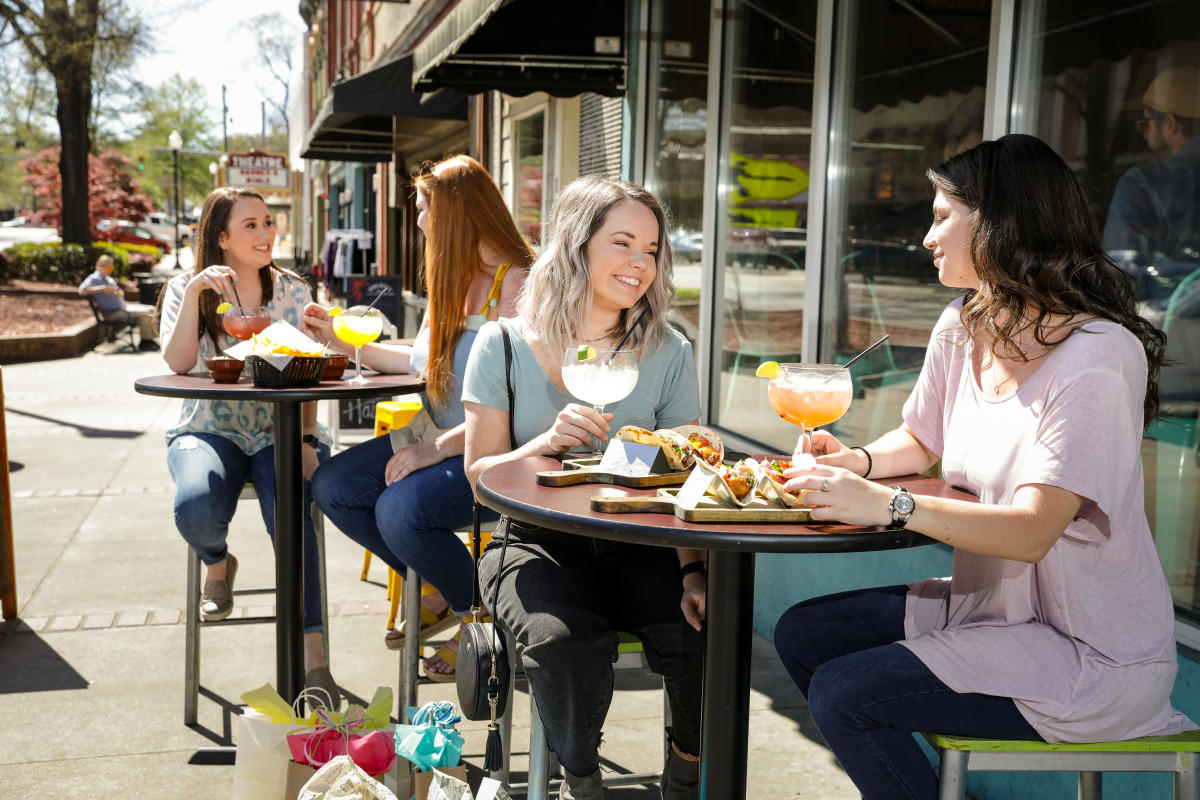 $4.50 Margs on Mondays. Do we need to say more? Choose a house made flavor of blackberry, mango, peach, pineapple, pomegranate, and strawberry or make your own combo with two flavors at Bollywood Tacos downtown! These drinks are lightweight and sure to bring out your bubbly side! (Their fusion tacos also start at $2.75.) 
Bollywood Tacos is located at 107 W Hancock St. They are open everyday of the week from 10:30am -10 pm.
SALLIE ELLIS DAVIS HOUSE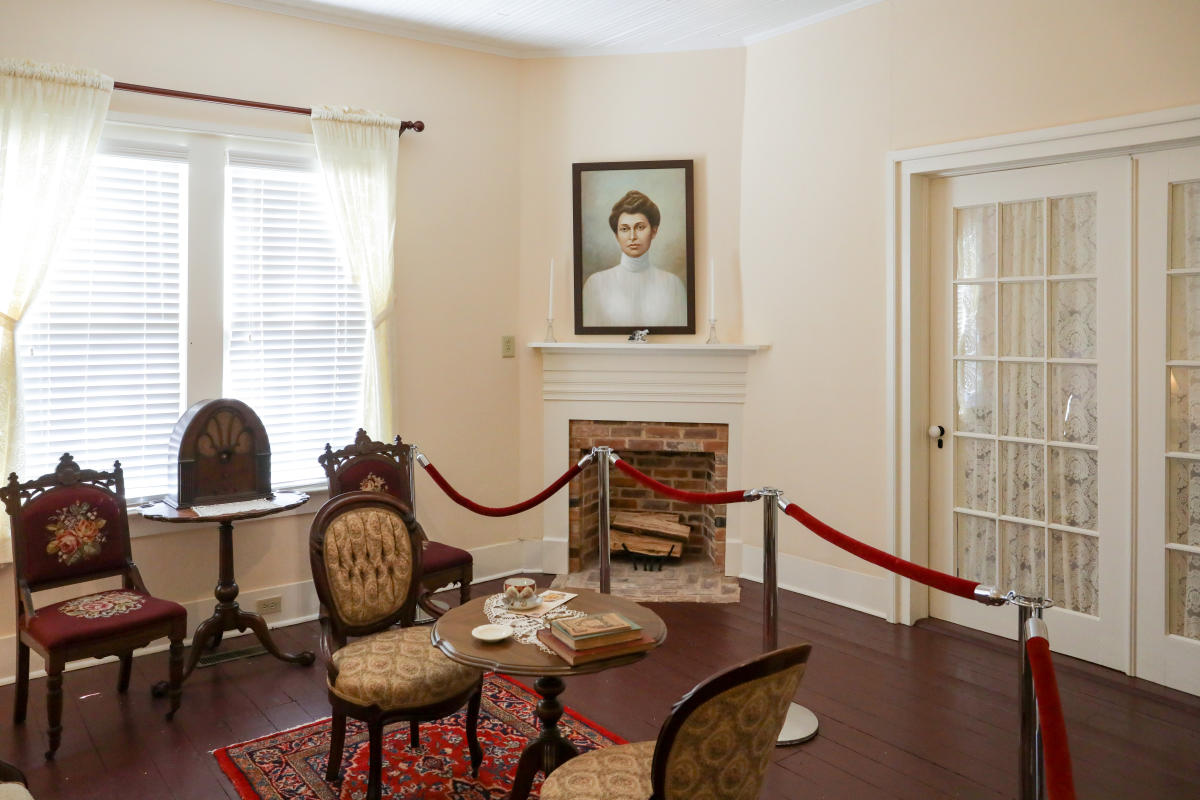 At the Sallie Ellis Davis House, visitors are invited to tour the home and former boarding house of local educator Sallie Ellis Davis.  With a Master's degree she earned at Atlanta University, Davis remains a feminine legend in Milledgeville. As a woman, and one of color, she speaks for many who are voiceless and still acts as a role model. You'll definitely want to visit the place where this woman changed lives. 
The Sallie Ellis Davis House is located at  301 S. Clarke St. Tours are offered Tuesday from 1 pm to -4pm, Thursday from 1 pm-4 pm, and Friday 1 pm -4 pm or by appointment. Please call 478-445-5889 for more information.​ The cost of the tour is $3. 
Rocky Creek Park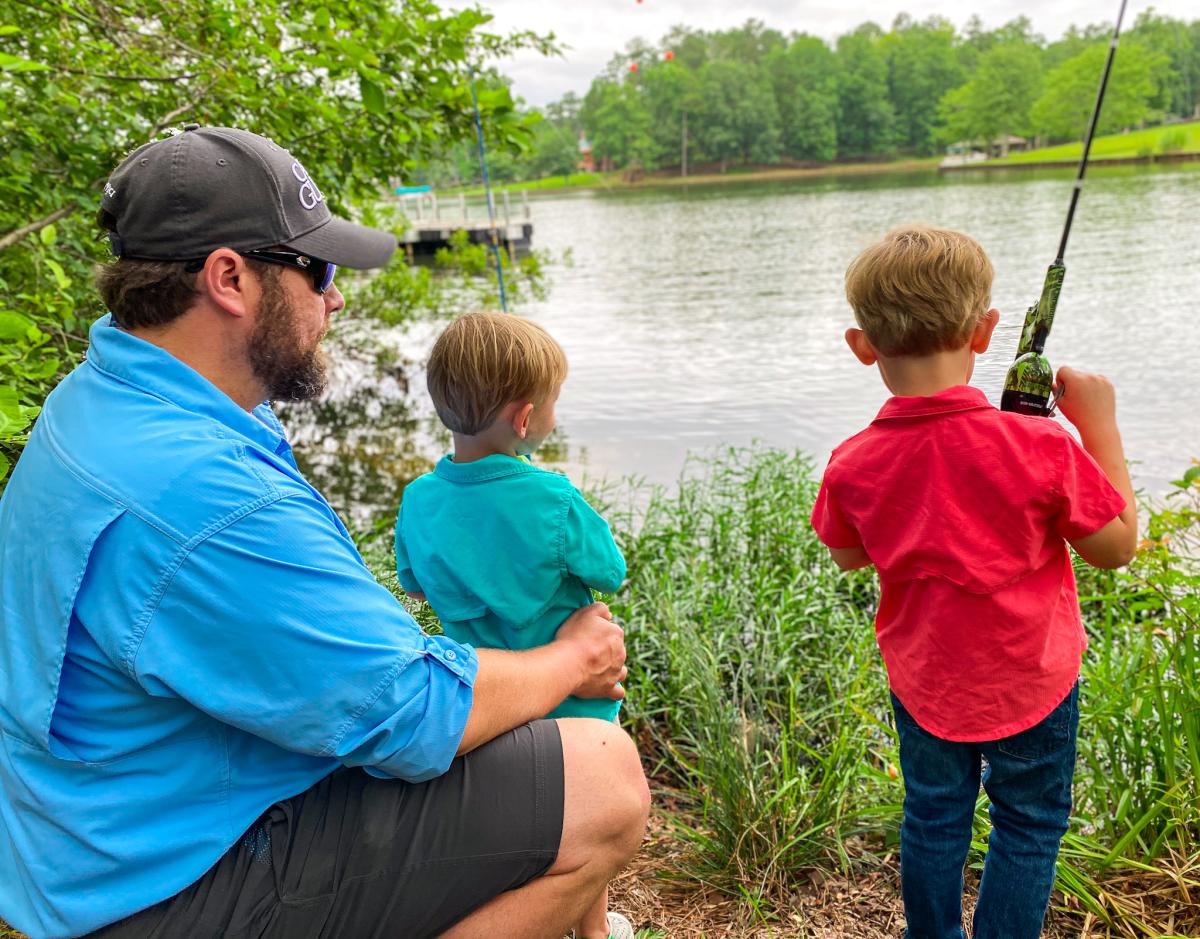 Grab your favorite float and enjoy some fun in the sun with the family at Rocky Creek Park! Kiddos and parents alike will enjoy the sandy beach area perfect for building castles, splashing along the shore and lazy waterside picnics. Fishing docks provide ample opportunity to introduce your little ones to their first big catch! For those looking to get out on the water, Rocky Creek Park also offers a boat ramp to make water access easy. A pavilion, grills and a playground make this an ideal site for multi-generational family fun along the lakeshore. 
This park is open seasonally from Memorial Day weekend to Labor Day weekend, daily from 10 a.m. - 7 p.m. Price: $5 Parking Fee.
ANDALUSIA FARM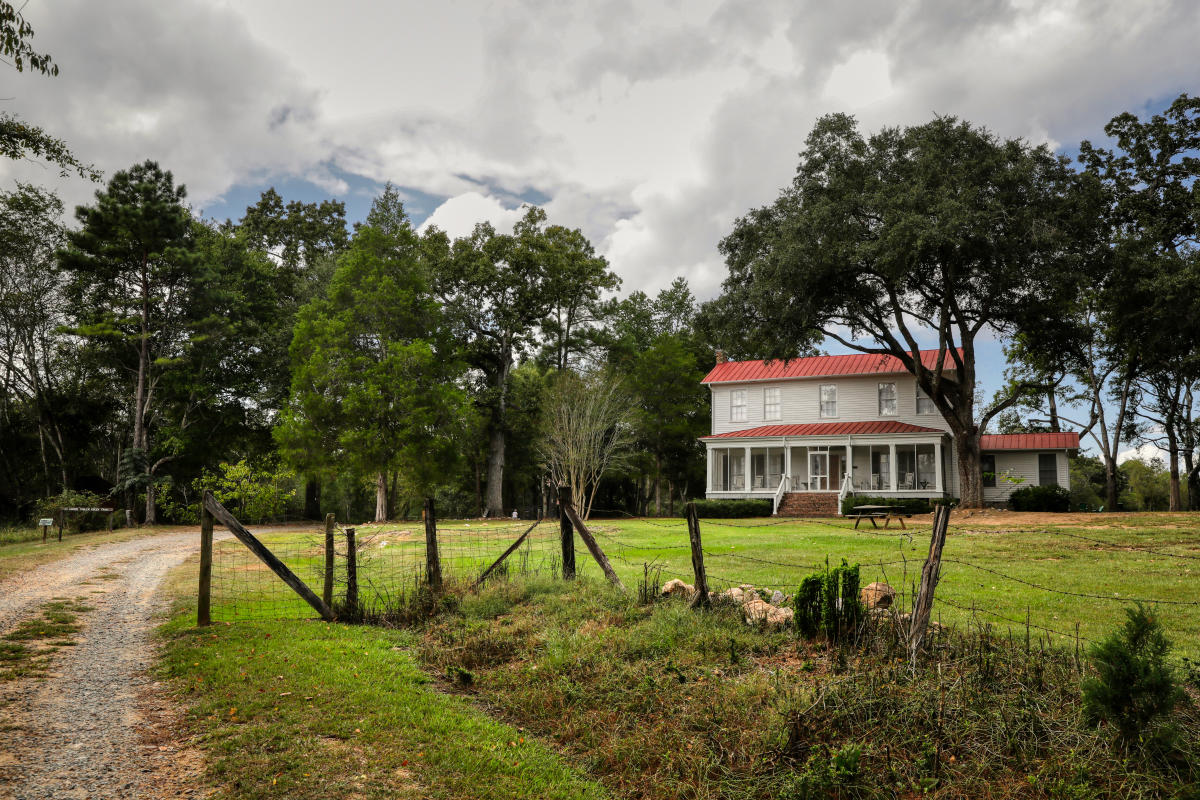 Visit award-winning author Flannery O'Connor's home at Andalusia Farm. Restored to the period of the 1950's, when O'Connor would have been in residence, visitors can get a first hand look at how life on the farm inspired many of her internationally renown works. New in 2023, The Interpretive Center at Andalusia houses a modern museum with artifacts found amongst the farm from not only Flannery's time there but previous residents as well. In a fun nod to O'Connor, be sure to check out the resident peacocks!
Andalusia farm is located at 2628 North Columbia Street. Tickets start at $7 for adults and $6 for senior citizens (60 years and older). Open Tuesday - Saturday 10 a.m. - 4 p.m. and Sunday 2 p.m. - 4 p.m.
CRAFT BEER
Located in downtown Milledgeville there are a few great bars and restaurants that serve craft beer. It might be hard to choose just one so why not all of them with your very own beer crawl. The Brick, Buffington's, Amici and Metropolis Cafe have a great selection of craft beer. All feature crafts from Georgia breweries.