Just a short ride from Atlanta, July Fourth weekend in Milledgeville offers classic American favorites like sunshine filled lake days, BBQ galore, river tubing and an abundance of patio dining. Get your red, white and blue ready for a patriotic weekend filled with sun and fun!
Due to COVID-19 concerns, the City of Milledgeville has announced that they will not be hosting their annual fireworks show. We'll miss this festive favorite in 2021 but don't despair - we've rounded up our top five activities for traditional Americana fun in Milledgeville!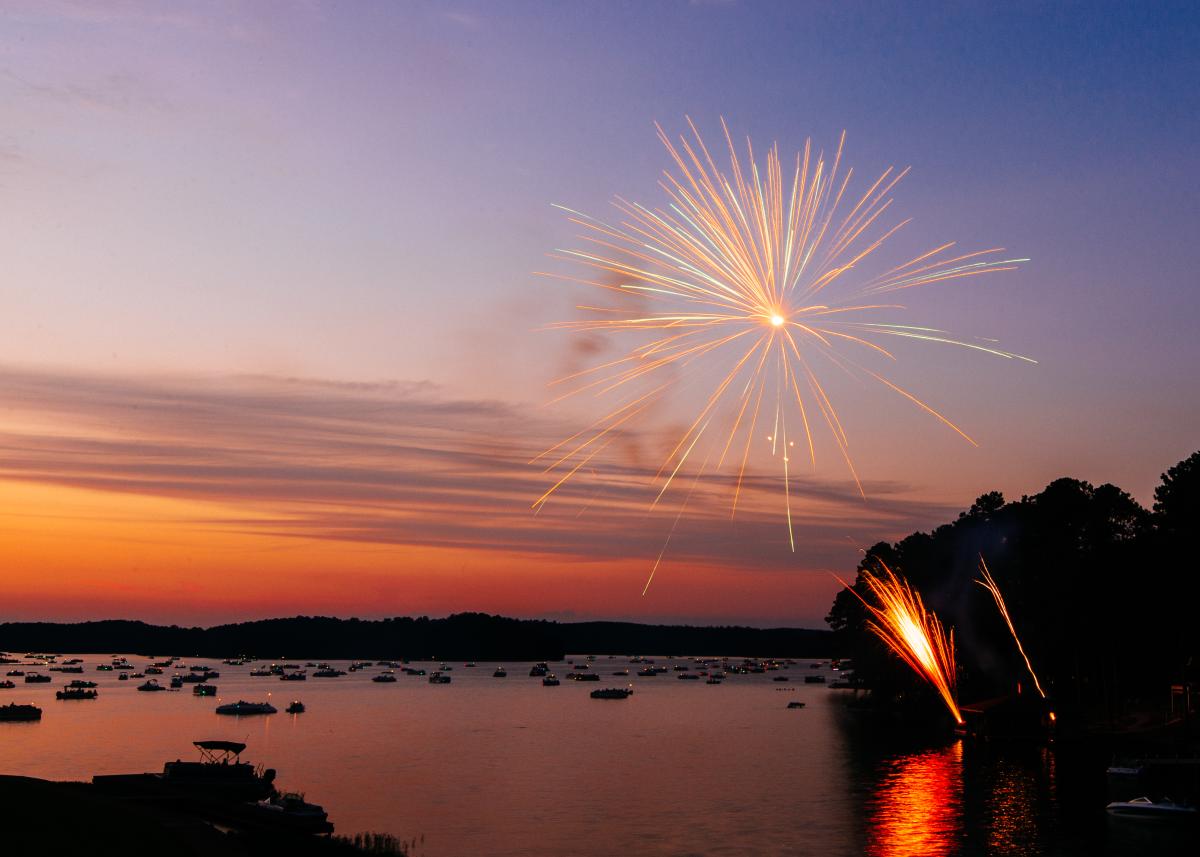 Memorable Lake Days
Nothing says all-American summer like a lazy day playing lakeside on Lake Sinclair! From boat rentals to jet skis to paddle boarding, Milledgeville's recreation outfitters like Sinclair Marina, Twin Lakes Jet Ski, and Oconee Outfitters have your fun in the sun covered.
As an added bonus to your lake day, many local residents and homeowners display fireworks over the water which may be viewed from the comfort of your own boat. With July 4 being on a Sunday fireworks are guaranteed all weekend long! Keep your eyes to the sky near Nancy Branch Cove, the log cabin house near Sinclair dam, the Country Club section of the lake and the Crooked Creek area for well known magical star spangled displays! First timers beware that this is a popular evening on the water so boat responsibly and slowly as the wake can be choppy and traffic levels high. 
Be sure to tune in to local radio station 97.7 from 9pm-10pm on Independence Day, they will be providing a soundtrack for all of your festivities and memory-making! 
Traditional Family BBQ's
Fire up the bar-b-que grill and enjoy a good ol' fashioned charcoal cooking at one of one of the area's local campgrounds. For tent camping check out Little River Park Campground and Rocky Creek Park or pull the RV up at Scenic Mountain Campground as well as Little River Park Campground. 
Not feeling like camping or firing up the grill yourself? Grab some quick, local BBQ from Georgia Bob's BBQ located in the city's charming downtown district.  More of a smoky flavor fan? Try out longtime regional favorite Old Clinton BBQ which is known for their tasty pit smoked pork and chicken.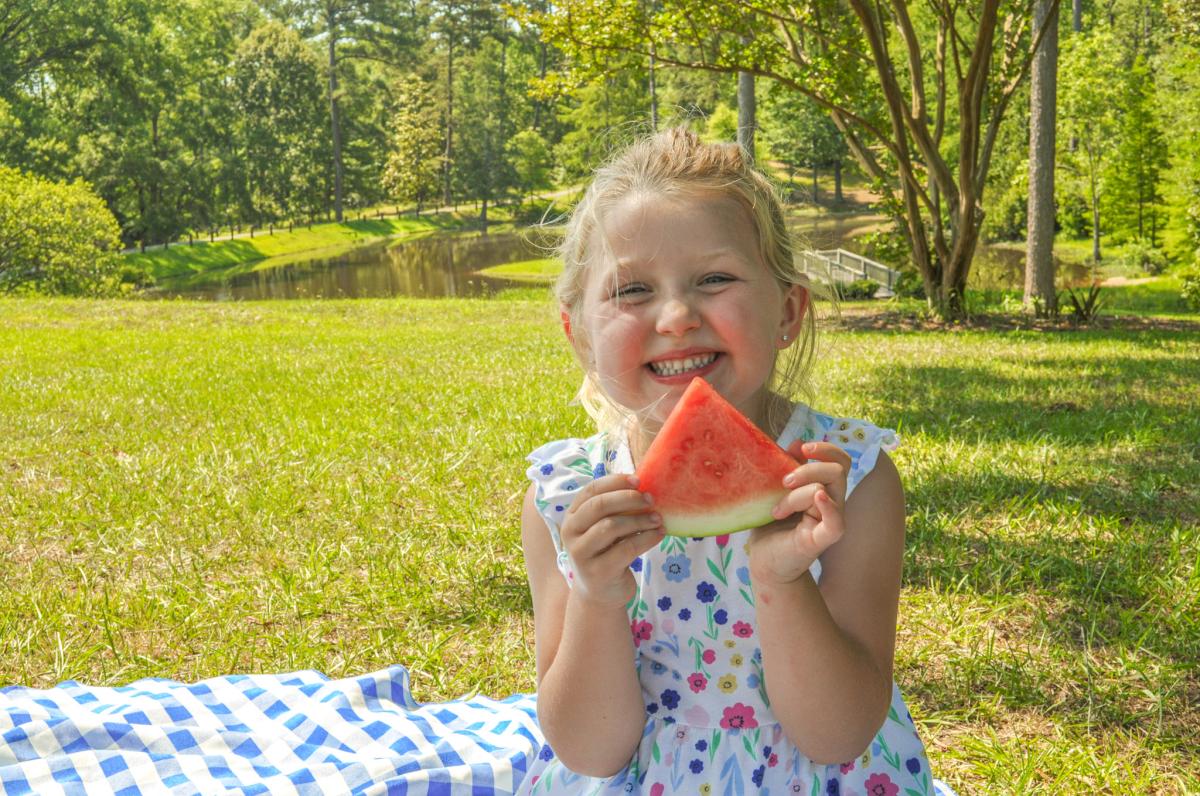 Beautiful Natural Wonders
There's a reason this country is known as "America the Beautiful" and this Fourth of July is the perfect time to get out and explore the beauty of Milledgeville's natural wonders! Immerse yourself in nature's beauty with a family picnic on the sprawling grounds at Lockerly Arboretum, take a leisurely stroll beside the river at the Oconee River Greenway or hit the trails with your mountain bike at Bartram Forest.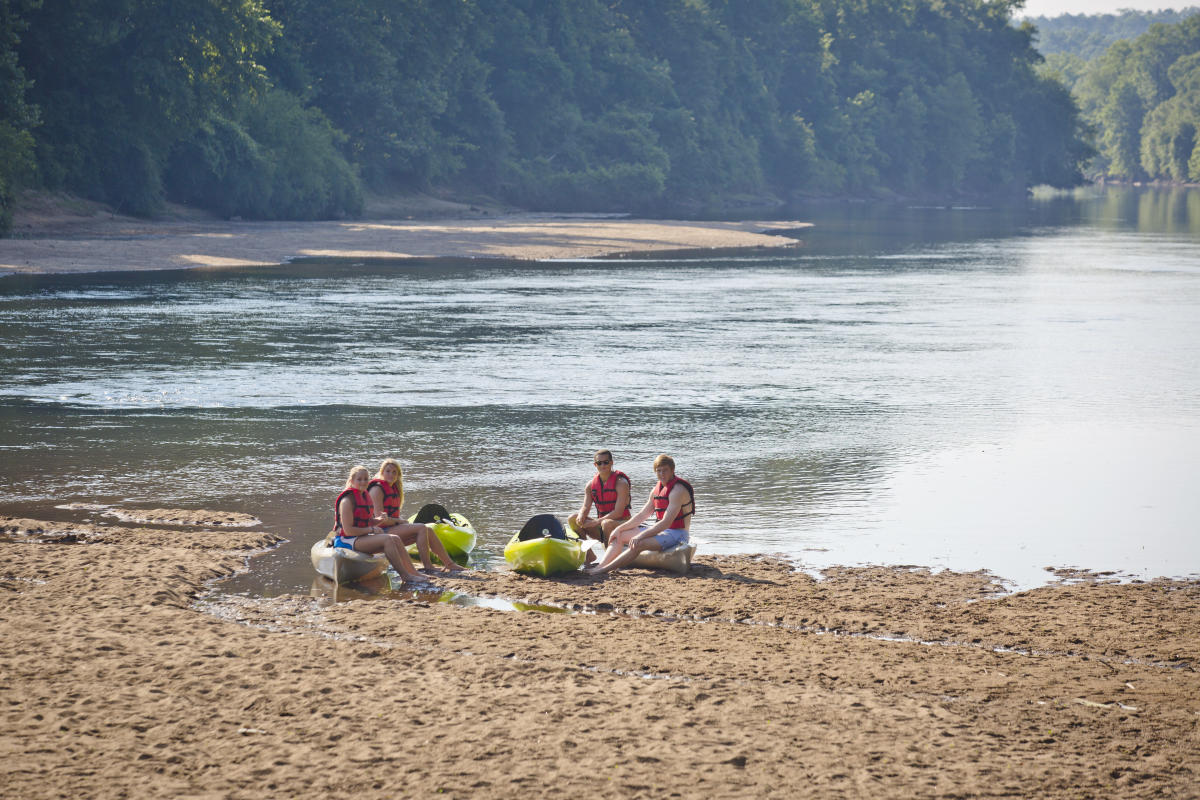 A Refreshing Cool Off!
This Fourth of July's warm temperatures make for the perfect opportunity to cool off with some fun water sports and activities! Mak's Yak Kayak's or Oconee Outfitters will make kayak rental drop off and pick up a breeze for those looking for a paddle down the Oconee River. Oconee Outfitters also rents additional items like paddle boards and bikes! Hoping for a more leisurely float? We've got you covered with tubing adventures available through Krazy Dave's Kayaks & Tubing.
If you already own your own kayak or canoe, the Oconee River Greenway has a boat ramp for easy unloading with another ramp located at Central State Hospital for easy out access.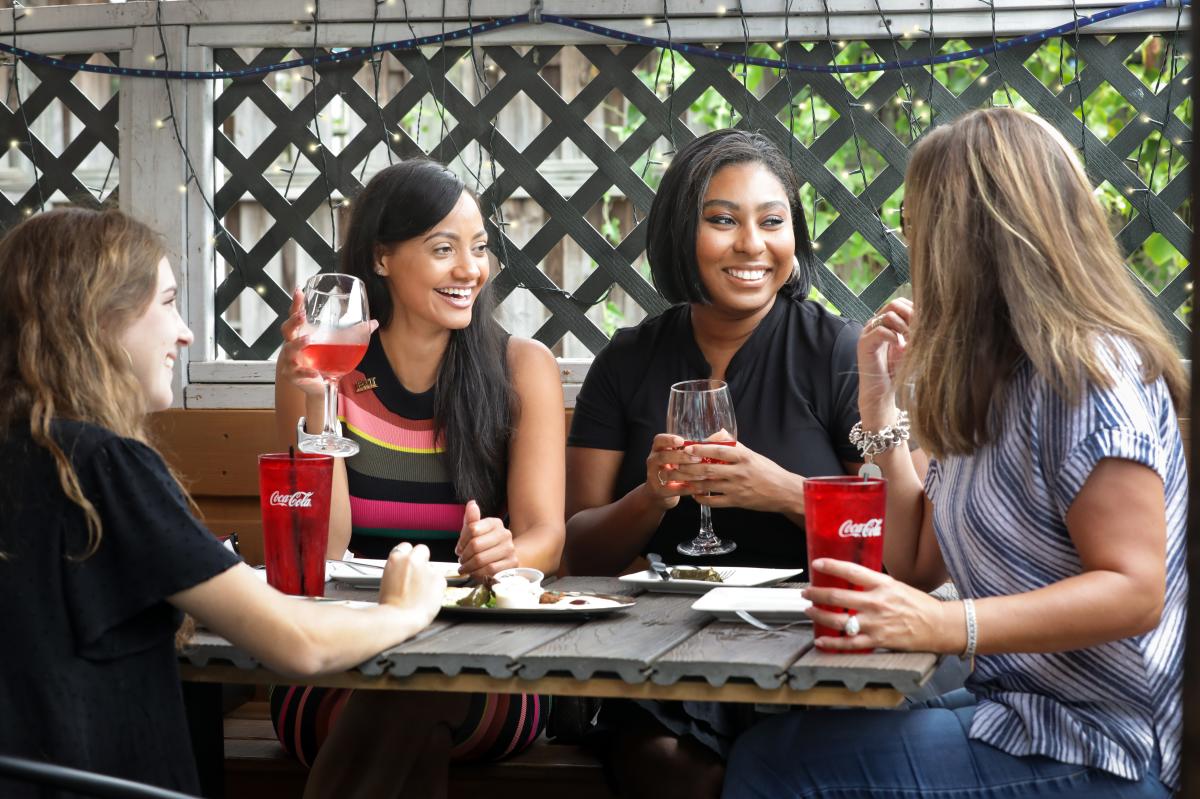 Tasty Patio Dining
Enjoy a shared outing with your closest inner circle at more than fourteen local spots that offer outdoor dining services. From breezy water views at Aubri Lane's to international eats at Metropolis to burgers and a beer at Buffingtons, we have more than enough dining options to keep the family's hunger at bay! 
Looking for an after dinner drink? Celebrate with margaritas al fresco at Bollywood Tacos or cocktails at a historic bar at the Reel Grill.
America, we love you!