There's no better way to truly get to know a town than by sampling it's food. We already know that Milledgeville has the best local food in Georgia, but we want you to experience that for yourself. Explore Milledgeville through your taste buds and learn how to eat like a local by following this restaurant guide featuring the best dining in downtown Milledgeville. 
Best Coffee & a Scone: Blackbird Coffee
Roll right out of bed and into Blackbird for a morning scone and some fresh coffee. Roasted locally in Milly, Blackbird's mouthwatering coffee and pastries always seem to hit the spot. Their extensive drink menu will fulfill all of your coffee needs. Their desserts and pastries are all to die for but nothing quite beats their scones. With three scone flavors to choose from, blueberry, white chocolate raspberry, and apple cinnamon, we can almost guarantee you'll be ordering another one (or you'll at least think about it.) Milledgeville just wouldn't be the same without this rustic little safe haven. Blackbird is open Monday through Saturday from 7 AM to 10 PM and Sunday from 8 AM to 9 PM. 
Best Morning Doughnut: Ryal's Bakery
Craving something sweet? Well, let us direct you to the best morning doughnut you'll ever taste that can be found at Ryals Bakery. Just ask any Milly local, Ryals has been a staple that generations could not live without. Their old-fashioned store and desserts will warm your heart all while satisfying your sweet tooth. And go ahead and order a smiley face cookie to-go, it is a local celebrity. Ryals is open Tuesday through Saturday from 8 AM to 4 PM.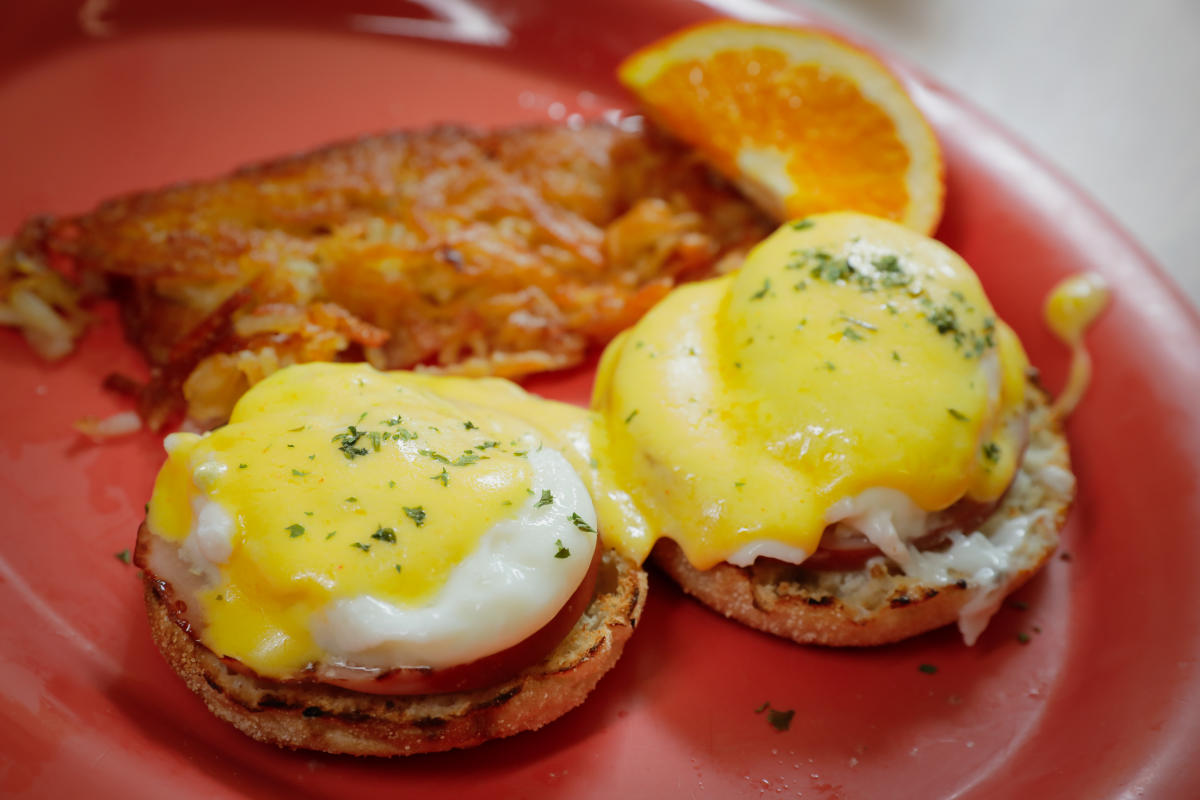 Best Brunch Spot: Local Yolkal
Brunch is the perfect meal. Think about it, you get to choose from breakfast options AND lunch options. Lucky for you, downtown Milledgeville is home to one of the best brunch spots… The Local Yolkal Cafe. If you're in the mood for some breakfast food, the eggs benedict (which come in SEVEN different variations) are award winning. If you're in the market for lunch food, we suggest trying their club sandwich or a fresh spinach salad. Whatever you end up ordering, you will not be disappointed. Local Yolkal is open Monday through Friday from 6 AM to 3 PM and Saturday & Sunday from 7 AM to 3 PM.
Best Patio: Metropolis Cafe 
Transport yourself straight to Greece with an authentic lunch from Metropolis Cafe. Their Greek gyros will have you asking yourself, "am I in Milledgeville, Ga. or am I by the Mediterranean sea?" Whatever you end up ordering, make sure to add a side of hummus and pita or zucchini fritters. This restaurant will easily become one of your favorite local Milledgeville spots. Metropolis is open Monday through Saturday from 11 AM to 10 PM and Sundays from 11 AM to 9 PM. 
Best BBQ: Georgia Bob's BBQ
Make sure you don't wear a white shirt to this next spot. You'd risk messing it up with one of Georgia Bob's BBQ's irresistible barbeque sauces. Their menu is full of southern style classics that will leave your mouth watering. Not a huge BBQ fan? No worries! Give their chicken salad sandwich a try. Georgia Bob's is open Sunday through Tuesday from 11 AM to 6 PM and Wednesday through Saturday from 11 AM to 8 PM.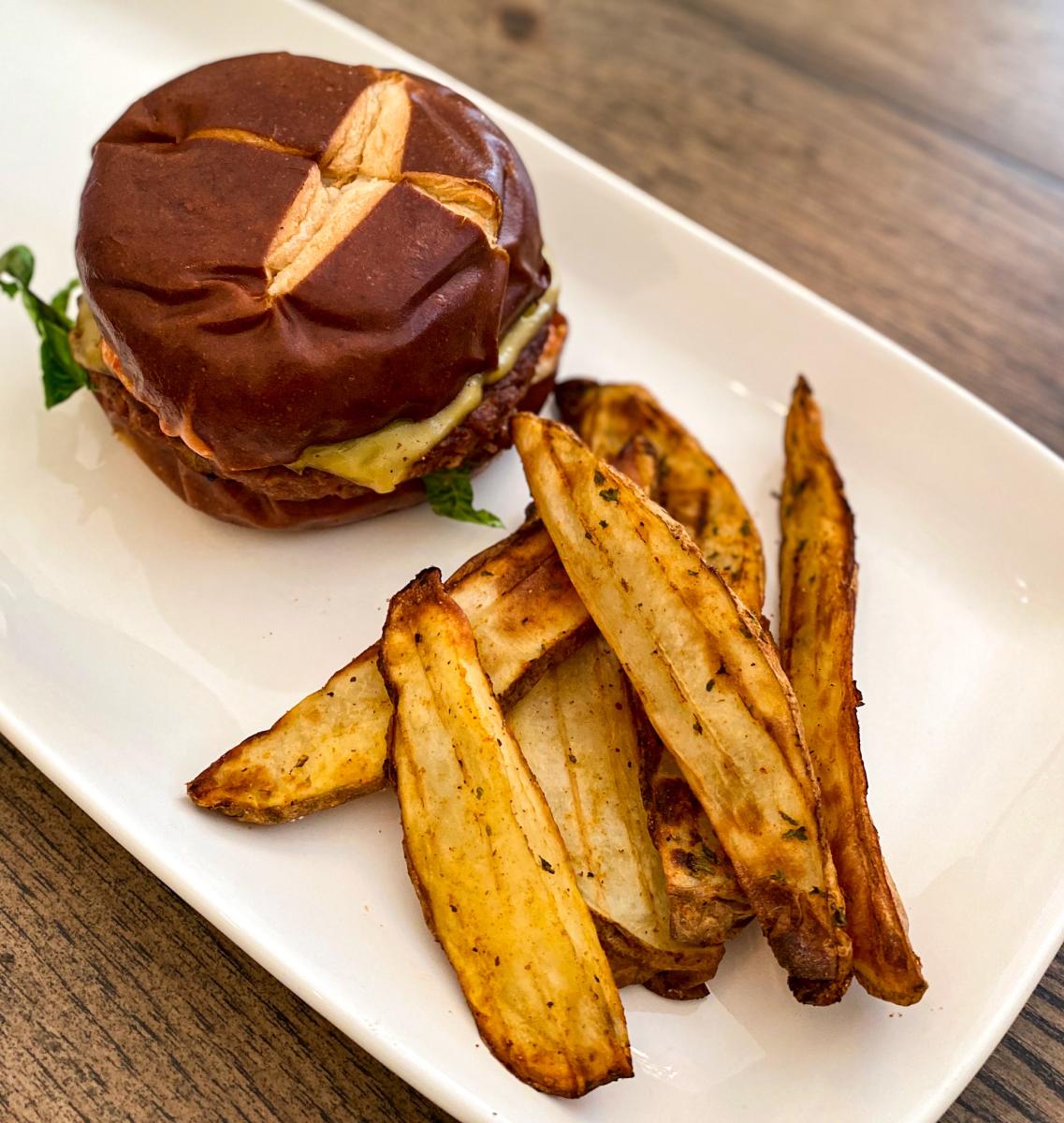 Best Vegan Meal: Taste and See 
Taste and See is Milledgeville's first all vegan restaurant! Even if you're not vegan, you're still going to want to try their food. Stop in to try the Taste and See burger made with a Beyond Meat patty, rich thousand island dressing, crispy lettuce, juicy tomato, and fresh onion. They might be new in town but by no means does that make them an underdog. 
Best Refreshing Salad: Cravings
Let the name speak for itself for this next restaurant. Located in downtown Milledgeville, Cravings will leave you craving more. You can't go wrong with anything on the menu but you especially can't go wrong with one of their refreshing, crisp salads. The tru blu salad is perfect for all you blue cheese lovers and the southwest salad is ideal if you're looking for a little zest, but the menu doesn't stop there. What are you craving? Cravings is open Monday through Friday from 10 AM to 6 PM and Saturday from 11 AM to 7 PM. 
Best Burger: Buffington's
Summer is burger season, right? Head on over to Buffington's for the best burger in Milledgeville. With patties so juicy and burger buns so soft you'll want to rest your head on them, Buffington's burgers can't be topped. Feeling in the mood for a little breakfast on your burger? The "Skillet Burger" is for you! Piled high on top of an Angus beef patty sits crispy bacon, cheddar cheese and the real breakfast kicker, a fried egg. Try it with one of their infamous chowders, like the daily special turned permanent fixture, Bob Marley Soup. Buffingtons is open Monday through Saturday from 11 AM to 2 AM and Sunday from 11 AM to 12 AM. 
Best Cupcake: Doodle's Bakery 
A cupcake from Doodle's Bakery is a delicacy in Milledgeville. Their rich icing and moist cake will have you wondering how you've survived your whole life without trying a Doodle's cupcake. Doodle's does not stop at cupcakes. Their menu offers everything from cakes, pies, and cookies to casseroles, quiches and chicken salad. They are known for their sweets but can also satisfy all the savory lovers out there. Doodle's is open Tuesday through Thursday from 12 PM to 5 PM.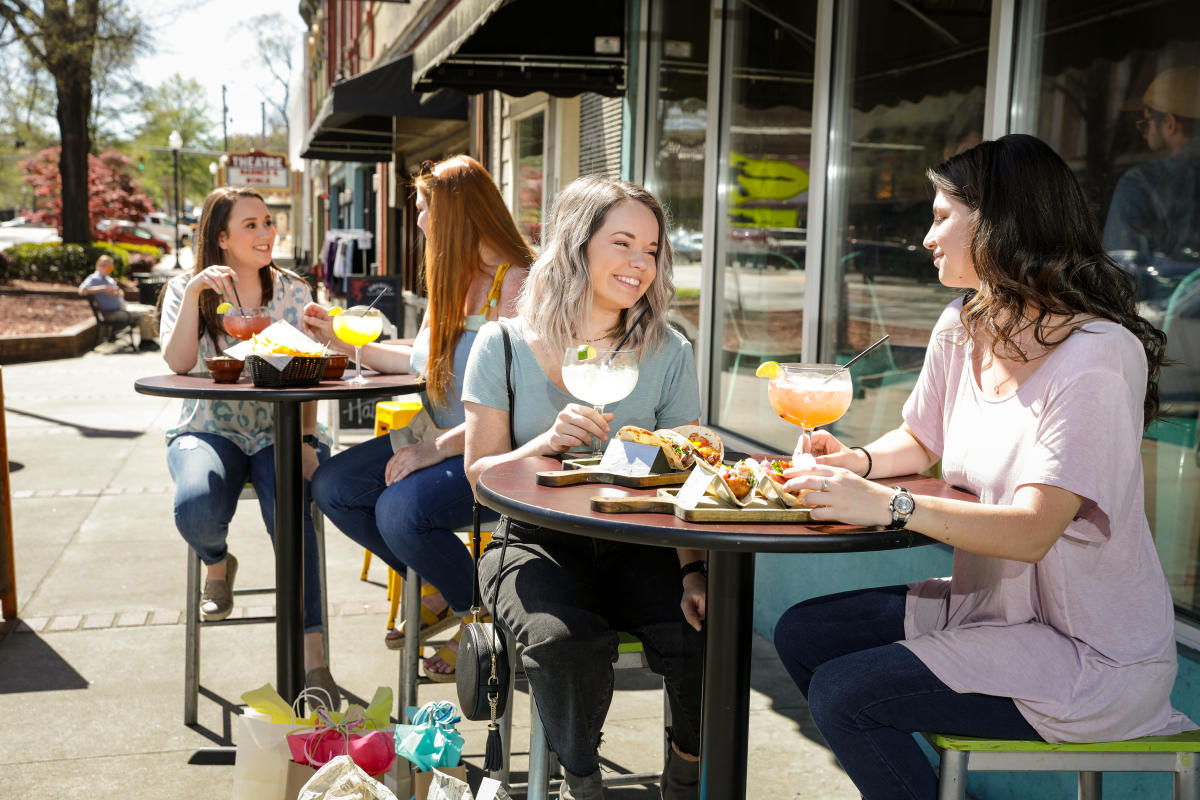 Best Taco: Bollywood Tacos
Bollywood Tacos combines two of life's greatest pleasures. Tacos and outdoor dining. The outdoor dining at Bollywood provides restaurant goers with the perfect view of downtown Milly. On top of the incredible dining set up, they have just about every taco you could dream up on their menu. Bollywood Tacos's menu items revolve around traditional Indian and Mexican staples with hints of southern comfort food thrown in. A fan-favorite, though, is the Peach Country taco. This yummy bite is made of fried chicken breast, bacon, pimento cheese and peach salsa -- a must-eat, for sure! Bollywood is open Monday through Friday from 11 AM to 10 PM, Saturday from 10 AM to 10 PM, and Sunday from 10 AM to 9 PM. 
Best Wings: Amici
Get ready to do some finger lickin' while dining out at Amici. Their wings are juicy, tender, and so very full of flavor. Mix and match wing flavors to satisfy all of your cravings! Amici is open Monday through Saturday from 11 AM to 10 PM and Sunday from 11 AM to 9 PM.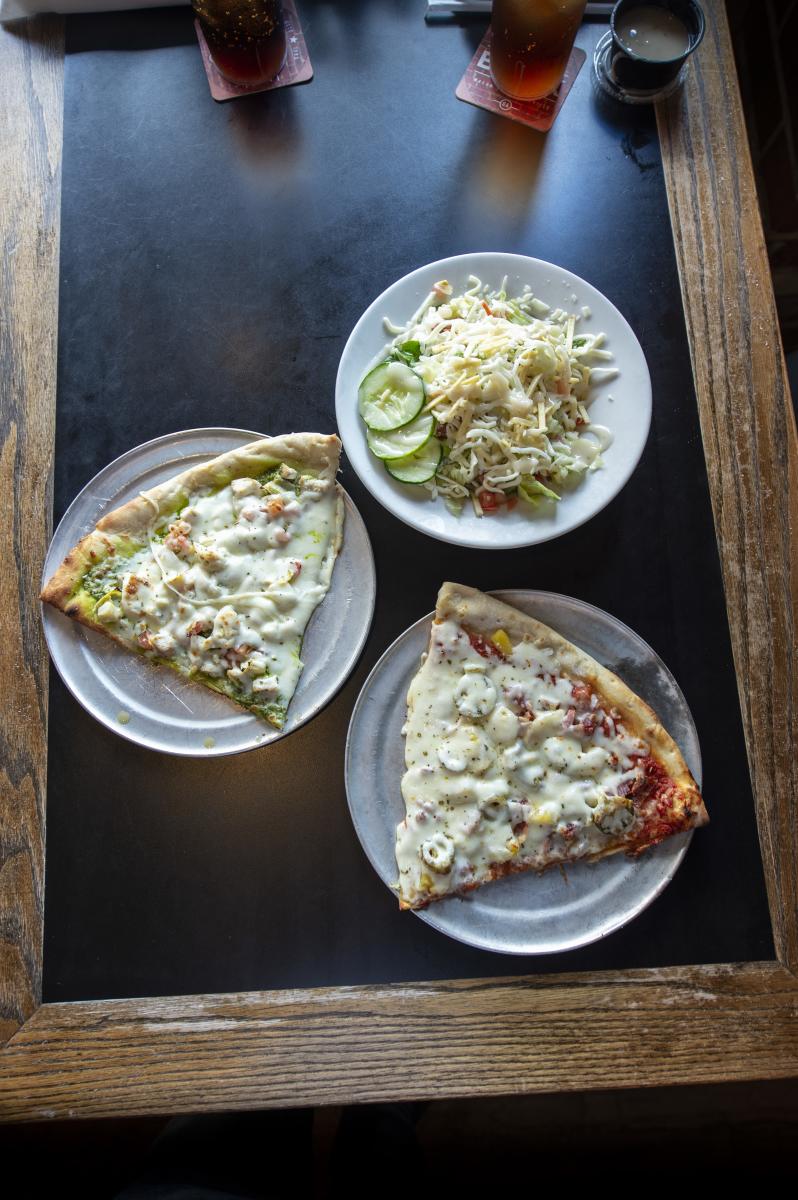 Best Pizza: The Brick
Across the street, you can find The Brick and it's delectable oven brick pizza. If you're looking for a great atmosphere and even greater food then this is the restaurant for you.  After taking one glance of the long list of pizza options (offered by the pie or slice) such as the Cannibal, the Environmentally Correct and the California BLT, you will quickly come to terms with the fact that you're going to have to visit The Brick again soon to try it all. 
Best Evening Out: The Reel Grill
Whether you're wanting to dress up for a night out or dress down, The Reel Grill will take you as you are. The Reel Grill's lovely ambiance and delicious food will provide you with a classy evening without burning a hole in your pocket. Their rich array of seafood, steak, chicken and more will quickly earn themselves a spot as your number one restaurant in Milledgeville.  The Reel Grill is open Tuesday and Wednesday from 5 PM to 9 PM and Thursday through Saturday from 5 PM to 10 PM.