Founded in 1803, Milledgeville is a charming small town has stunning architectural features highlighted on every corner. From noteworthy Greek revival architecture to landmarks like Georgia's Old Governor's Mansion and Georgia College, Milledgeville was built with character. Stroll down Liberty Street and observe architectural features dating back more than a hundred years ago. Lined with historic homes, Liberty Street's sidewalks make you feel like you are walking back in time. Take a self-guided Historic Walking Tour to understand the rich history intertwined throughout the privately owned homes in downtown Milledgeville. Here are some of our favorite houses highlighted along historic Liberty Street: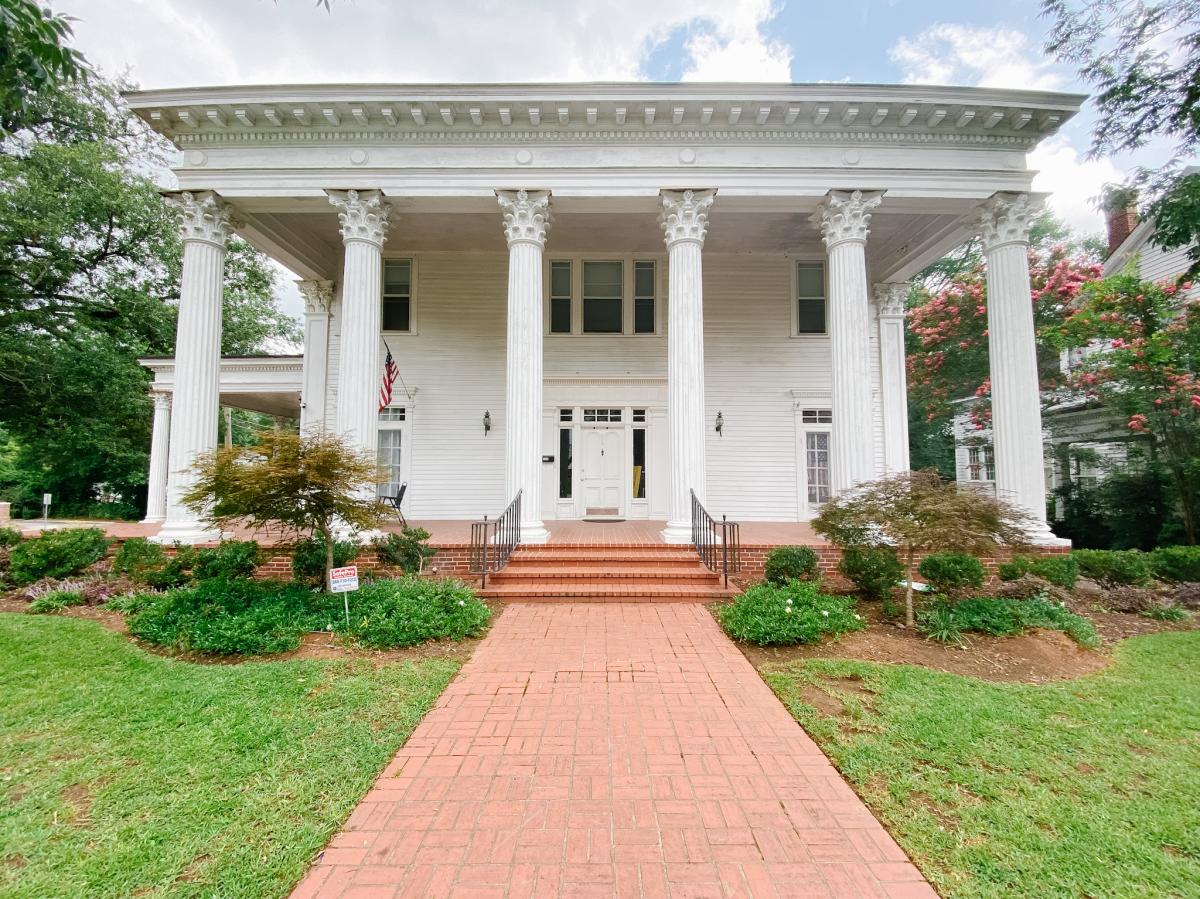 The Bell-Martin House
Originally a yellow Victorian, this house, built in 1898, is one of the most noticeable houses on Liberty Street. With its beautiful Corinthian columns and neo-classical renovations, this house is a Milledgeville favorite.
Fun Fact: Another house was previously located where the Bell-Martin House now sits. It was rolled on logs over to the right of the house. It is now the next door neighbor.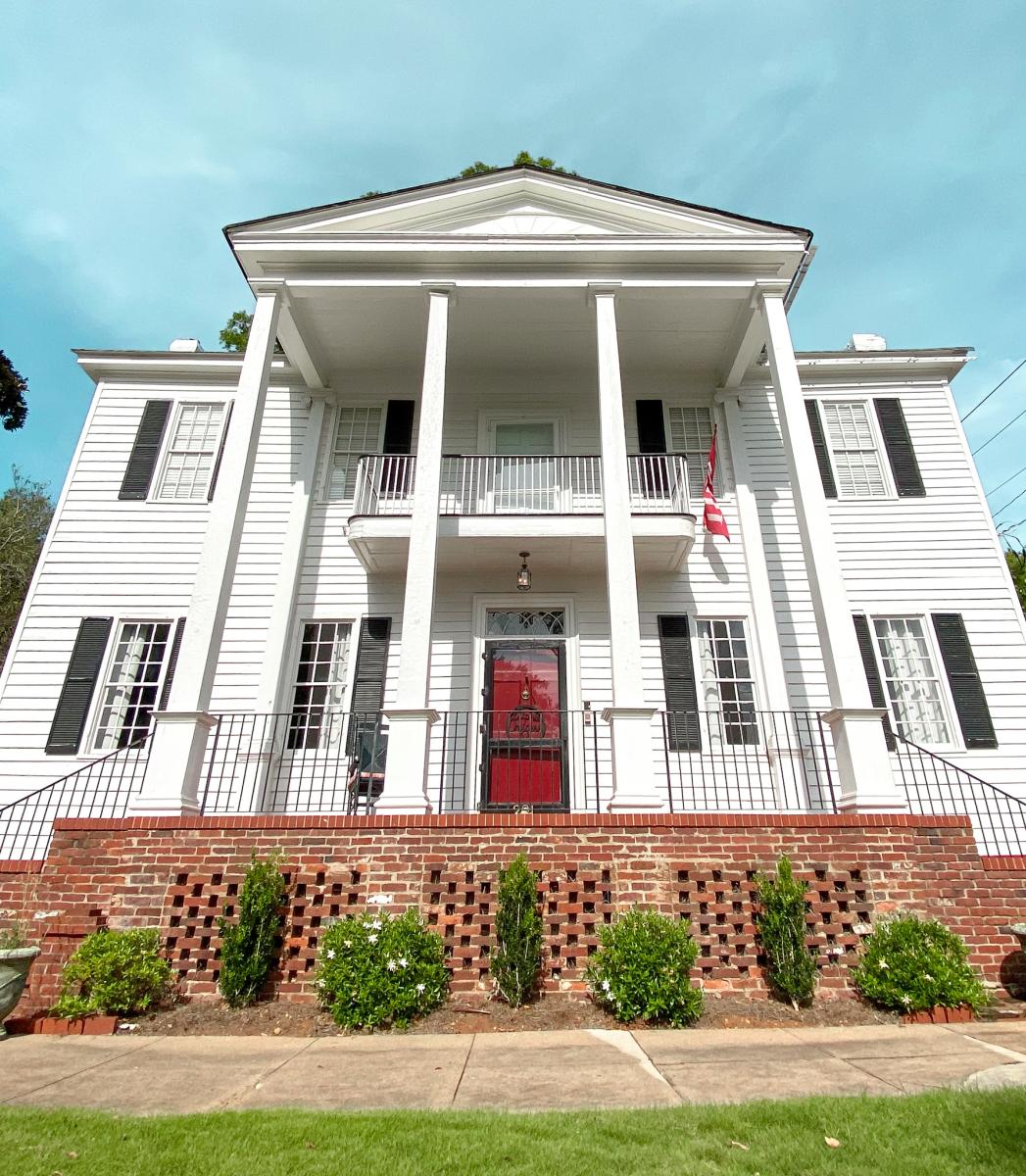 The Paine-Jones House
Built by a native from Connecticut in 1820, this house has a similar floor plan to those in early New England settlements. Features of the house include a red brick foundation, beautiful Victorian scroll work, and a covered back porch. Located directly across the street from the Bell-Martin House, this residence is one you can't miss.
Fun fact: A former resident of this house, Dr. Paine was a doctor at the Milledgeville penitentiary.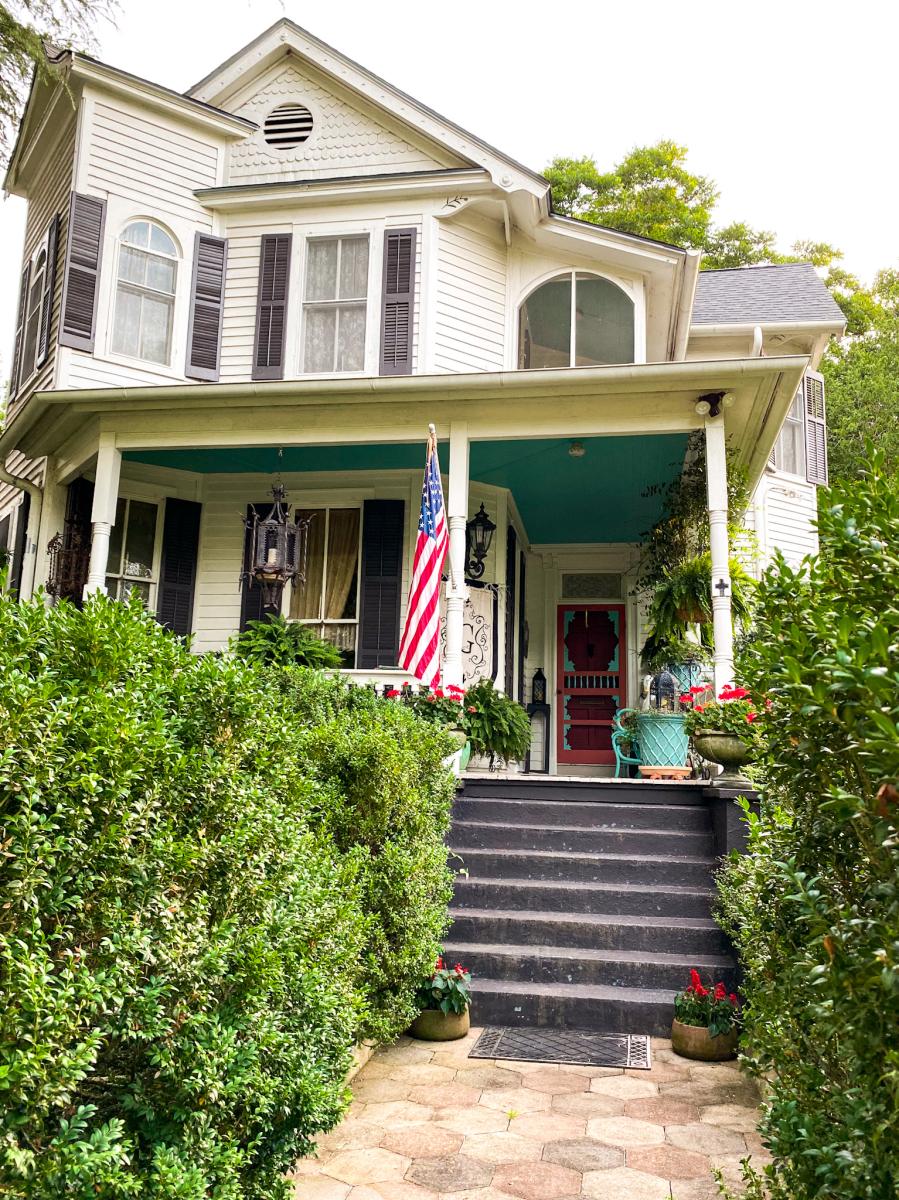 The Alling-Bethune-Combs-Graciaa House
This residence was designed by architect ET Alling, who also designed numerous home's in Milledgeville. Built in 1898, this home was made for Alling's own family. The home features an asymmetrical plan and decorative interior details.  
Fun Fact: The parlor on the left of the main entry was used as a "wedding place" when the house served as a parsonage for the First Baptist Church.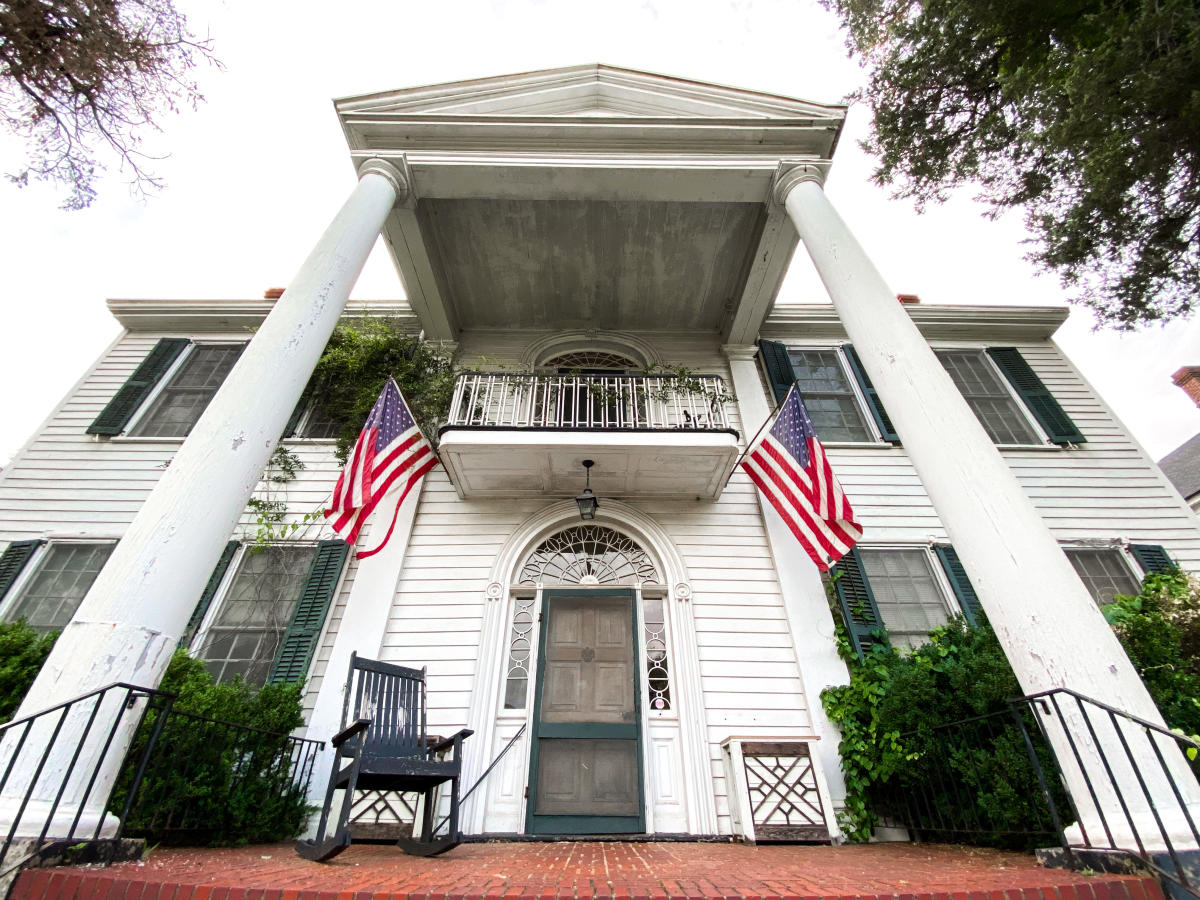 The Orme-Sallee-Johnson House
Built in 1822, this house is architecturally one of the most beautiful in Milledgeville. It has a trellised balcony and fan-lighted doorways associated with both architects John Marlor and Daniel Pratt. Its columns are made from matching pine trees, and are very unique for this area. This historic beauty is so special, that photographs of it are included in the Historic American Buildings Survey.
Former resident fact: During Sherman's March to the Sea, Mrs. Orme hid her son, a confederate soldier, in the attic of this house to protect him from Union soldiers.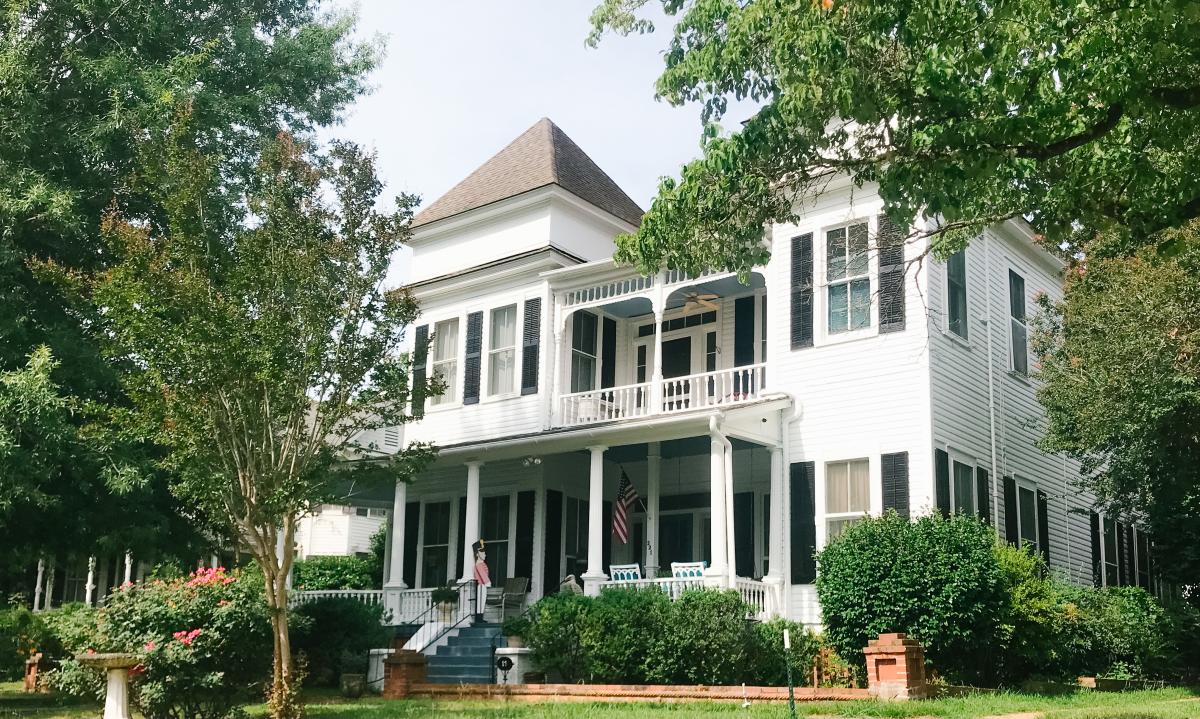 Flemister- Alton House "Buena Vista" House
The Flemister-Alton House "Buena Vista" was built in 1893 by J.B. Pound. This Victorian two-story clapboard with a red brick foundation has a hip roof in three sections and a wrap-around porch with circular area at one corner. The house features 11' ceilings and eight fireplaces.
Fun Fact:  In 1902 the house belonged to Ida Calloway Flemister and remained in the family for 91 years.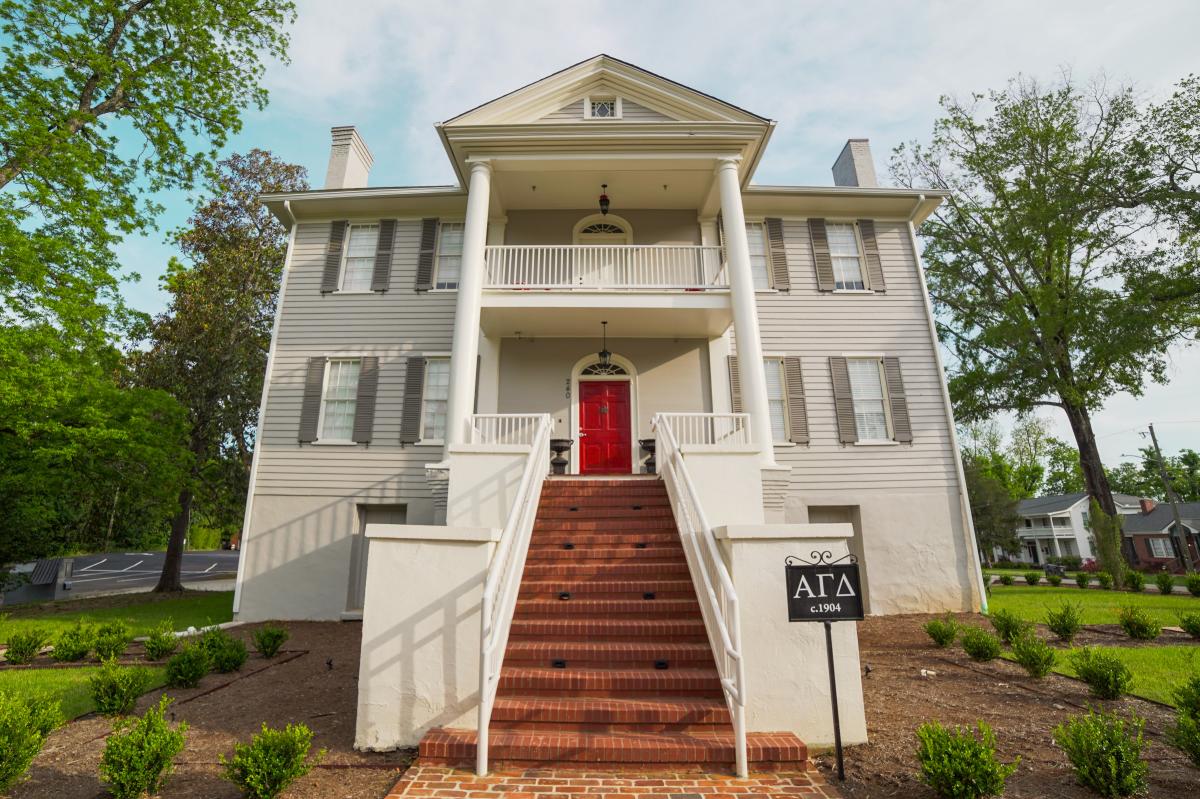 The Homestead
Built in 1818 for Peter J. Williams, who established the First Presbyterian Church in Milledgeville, this house was the largest private residence in Milledgeville at the time. The home was the center of social life in Milledgeville and its walls held state officials, governors, and congressmen, among others.
Fun Fact: From the home's earliest days, spooky sightings could be had on the grounds. The ghost of an old lady dressed in gray could be seen walking the gardens of the home at sunset. The Williams family claimed that she was a banshee, a Welsh spirit that appears at the death of family members, and that she "followed them when they emigrated from Wales".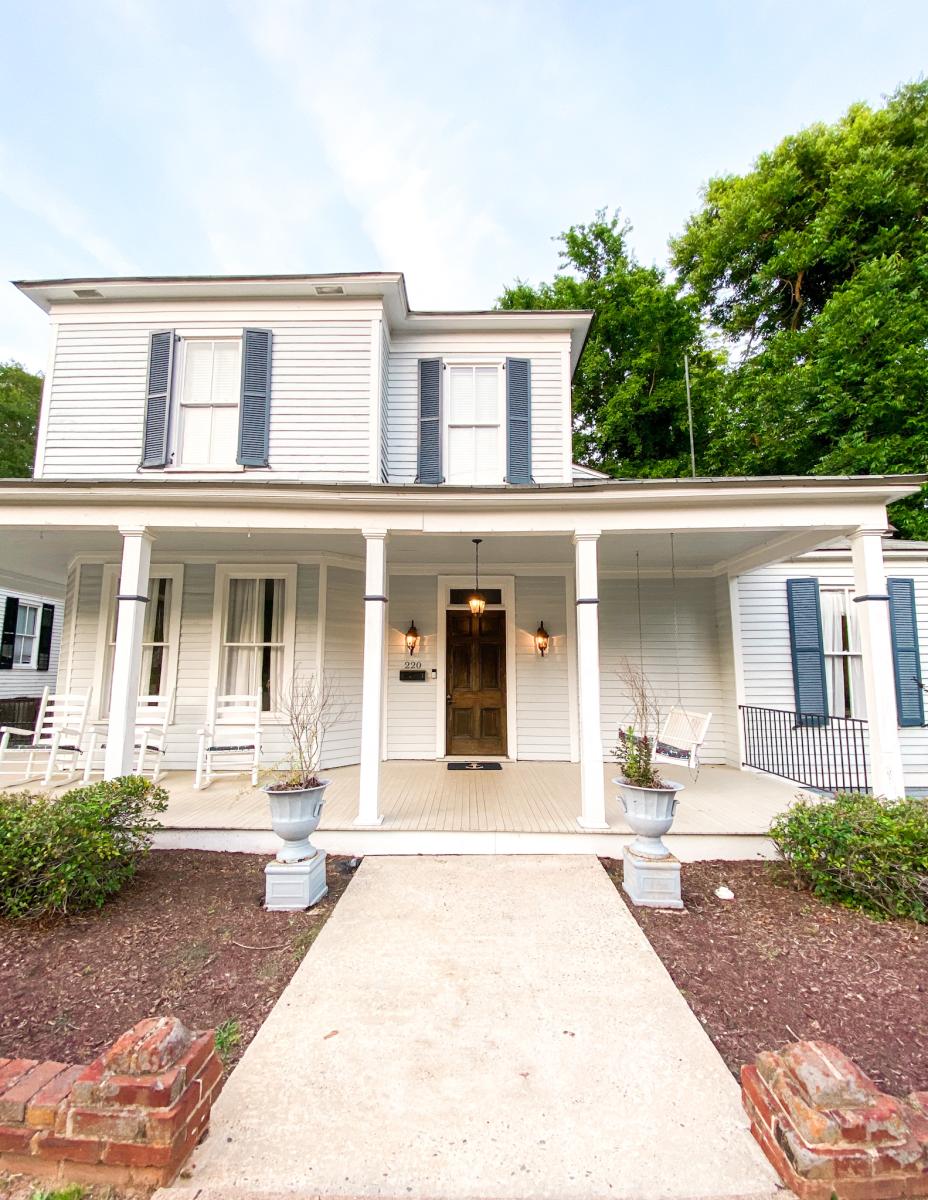 Myrick-Jenkins-Harris House
This house on the corner of Liberty and Washington Streets is a beautiful Victorian style home with a unique asymmetrical design. It was built in 1890, and inside there are fireplaces in the living room and dining room.
Fun Fact: A former resident of this house, Susan Myrick, was a friend of Margaret Mitchell, writer of Gone with the Wind, and helped coach Vivien Leigh on proper southern manners on the set of the movie.
Each of these homes are privately owned and should not be entered.