It's not just about getting to the destination, but what you see along the way––making Milledgeville, Georgia the perfect scenic route destination to travel to these days. Hopping onto Highway 441 off I-20 (exit 114) and heading south to Milledgeville is an easy drive, and the southern countryside roads will not disappoint. Rows of pecan trees with sunbeams shining through the leaves and rolling pastures full of picturesque hay bales are just a few of the magnificent sites to behold as you ride with your windows down and your favorite song playing over the radio. With beauty at every bend, it will be tempting to stop in your tracks and stare, but just make sure to pull off to a safe location, then soak in the beauty. 
BREATHTAKING VIEWS OF GEORGIA HISTORY
On your scenic drive to Milly the first treasure you'll pass is Rock Eagle, famous for its rock shaped mound that was built thousands of years ago by Native Americans. Open from dawn to dusk, plan to park your car for a quick climb up the observation tower to take in the large wingspan of the iconic rock effigy. The fresh air and beautiful scenery make for a great stop with both environmental education and captivating scenery as you journey down Highway 441.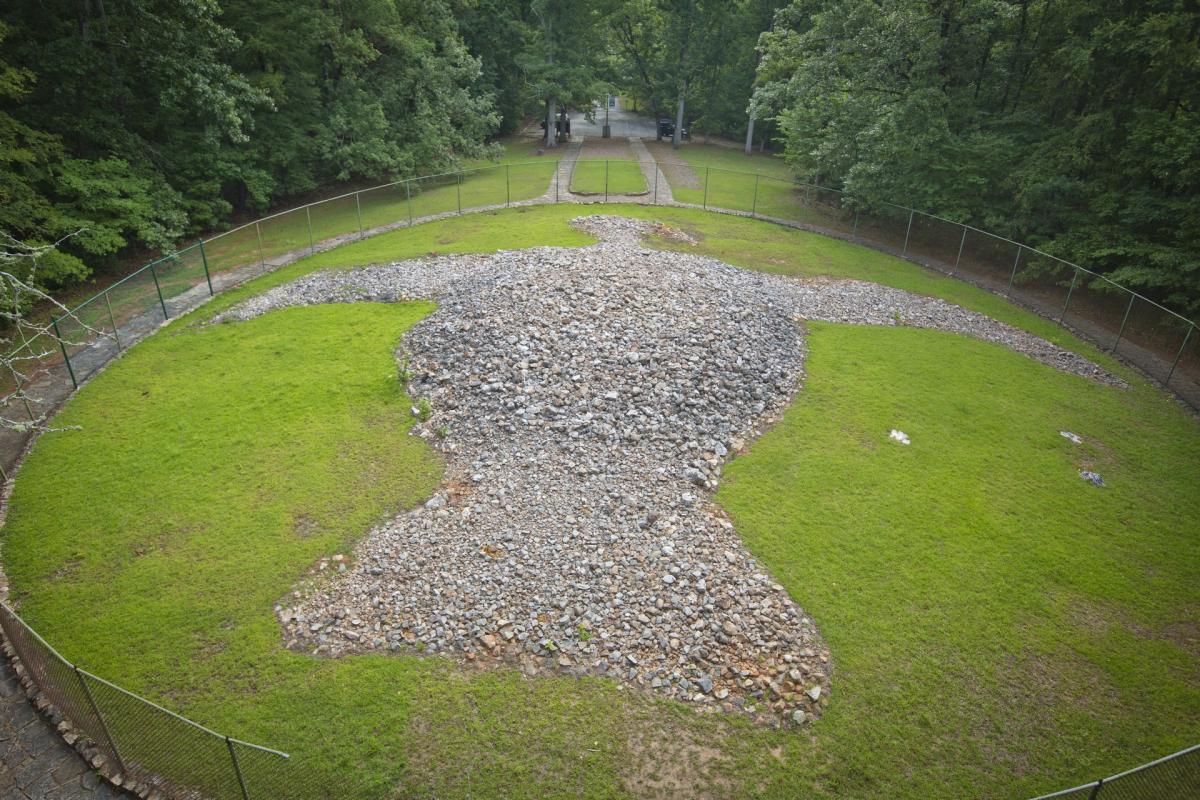 INDULGE IN FRESH GEORGIA PEACHES
What first began as a misprint now stands as one of the most iconic stops in central Georgia. The Peches Stand has become a favorite among travelers who often stop for a picture and pick up a basket of delicious peaches on their way to and from Milly. Just make sure to bring some cash with you!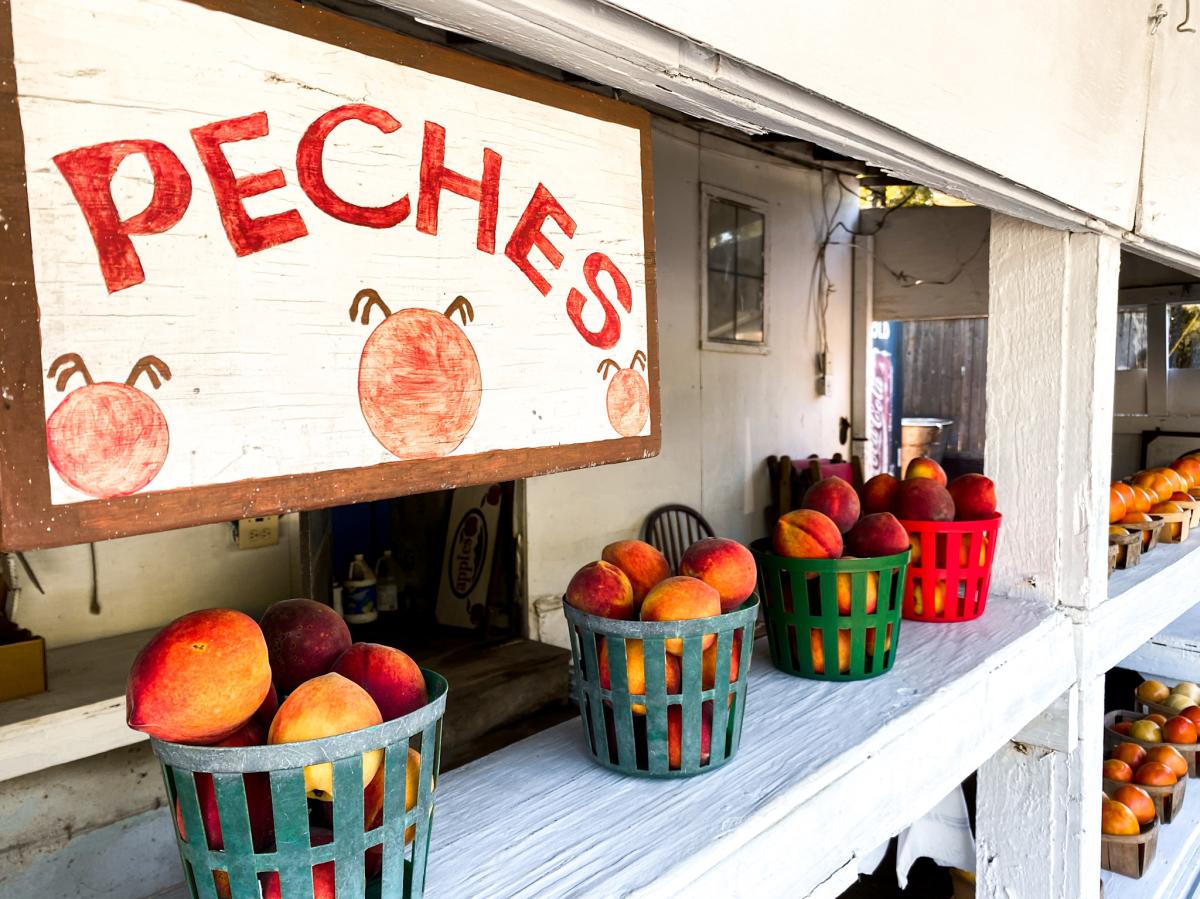 HAY BALES & PECAN GROVES
Farm land stretching to the tree line with hay bales scattered and glowing in the sun, provide the country scenery that your eyes have been missing. 
As the Georgia sun shines through your car window, keep following the road south to the tranquil and breathtaking Pecan Grove--keep an eye out on your left! When you see rows of trees whose branches create a canopy effect and shadows and sunbeams dancing on the ground your soul will breathe a bit easier. Just note that the grounds are private property so you'll need to enjoy the beauty from the car and keep on rolling by!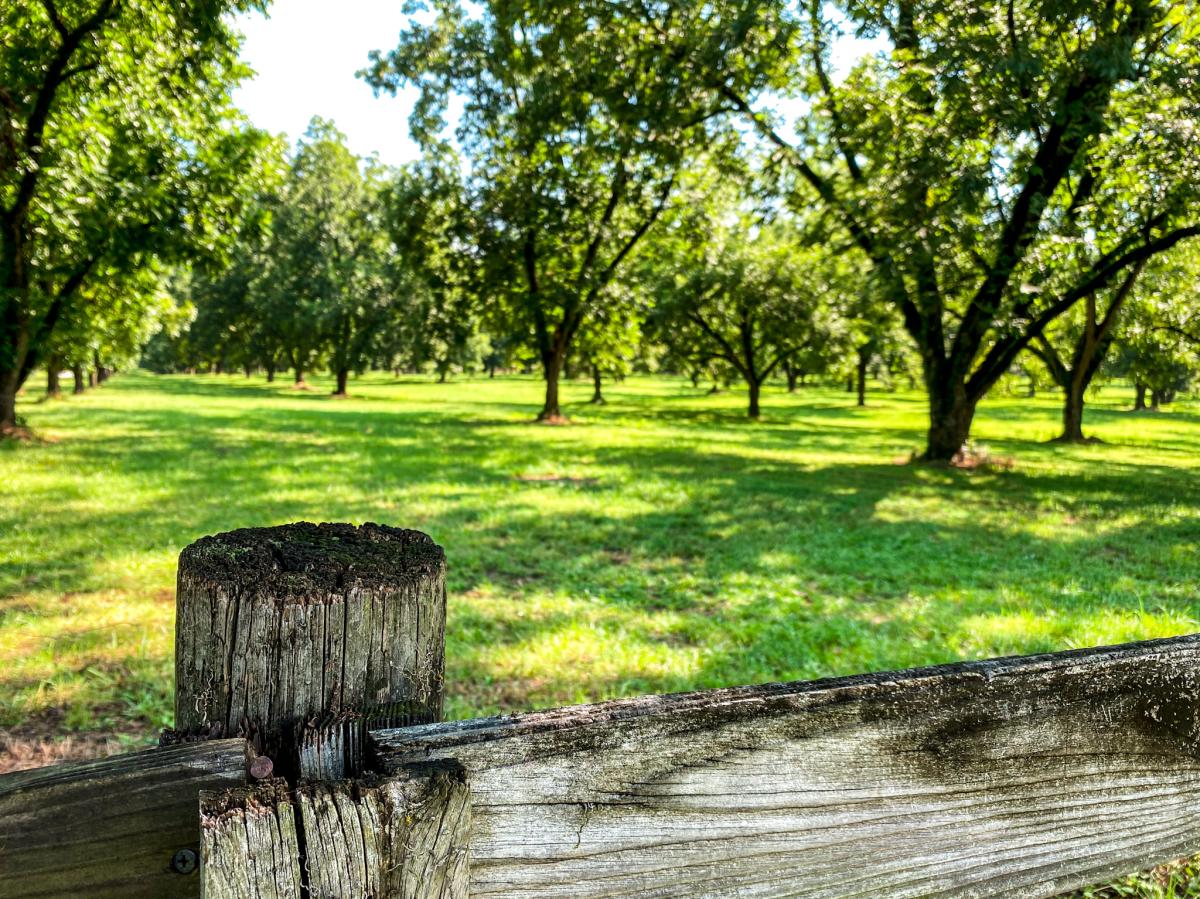 TAKE IN A SUNSET AT TAYLOR'S COVE
See a glimmering, blue lake shining in the sun and hear the sound of boat engines zipping about, while you enjoy Taylor's Cove's mouthwatering food on their open patio. Foodie traveler's can take in the beautiful breeze and stunning views of Lake Sinclair, while indulging in savory  jumbo shrimp, salmon glazed with brown sugar and bourbon, or a smoked brisket sandwich with applewood bacon and drizzled Korean BBQ sauce.  

HIKE & CAMP ALONG OUR SCENIC TRAILS
Explore winding trails along this rural countryside borough. Bartram Forest and Selma Erwin Nature Preserve are perfect for outdoor adventures with trails looping through pines, open pastures, across streams, and alongside ponds. Surround yourself with nature all night long with spacious campsites off of 441. Escape the summer heat by camping at Little River Park on Lake Sinclair, with space for RVs and tents to look out at the sparkling water. If you are a digital nomad, Scenic Mountain is a beautiful campground with WIFI access. This 112 acre gem hidden in the hills south of Milledgeville looks out onto the historic hills with guest-friendly amenities like a saltwater pool and a volleyball court.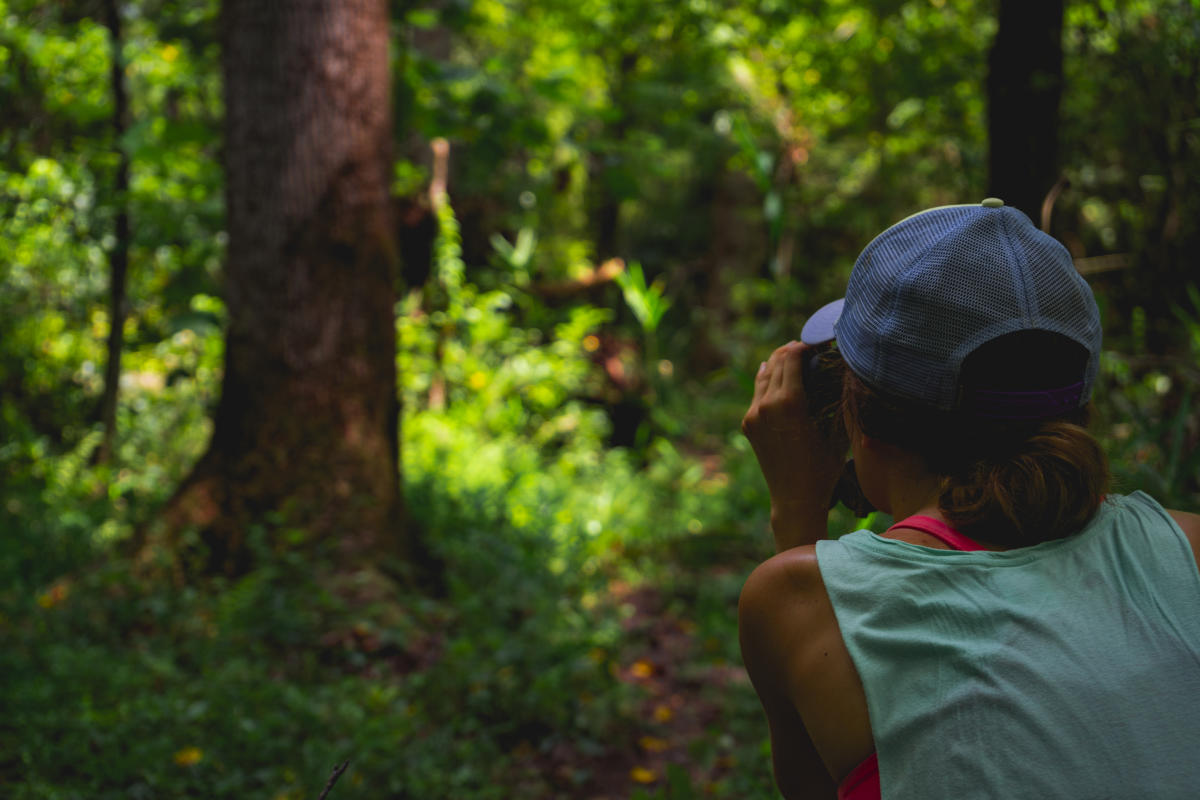 LEARN THE RICH HISTORY OF FLANNERY O'CONNOR
A long dirt road with tree branches that shade its path will take you straight up to the red roofed home of famous American author, Flannery O'Connor. Known best for her Southern gothic writing style, O'Connor wrote many of her world-renown books while living on the 500-acre property.  Save some time and make sure to go on a tour inside the lovely home!
Stretch your legs with a leisurely walk around the property's historic buildings and nature trails that make up Andalusia Farm.  In remembrance of O'Connor's favorite pets, peacocks remain on the grounds for people to see. Their colorful feathers and elegance are truly a captivating site to behold, it's no wonder why O'Connor had such a fascination with them.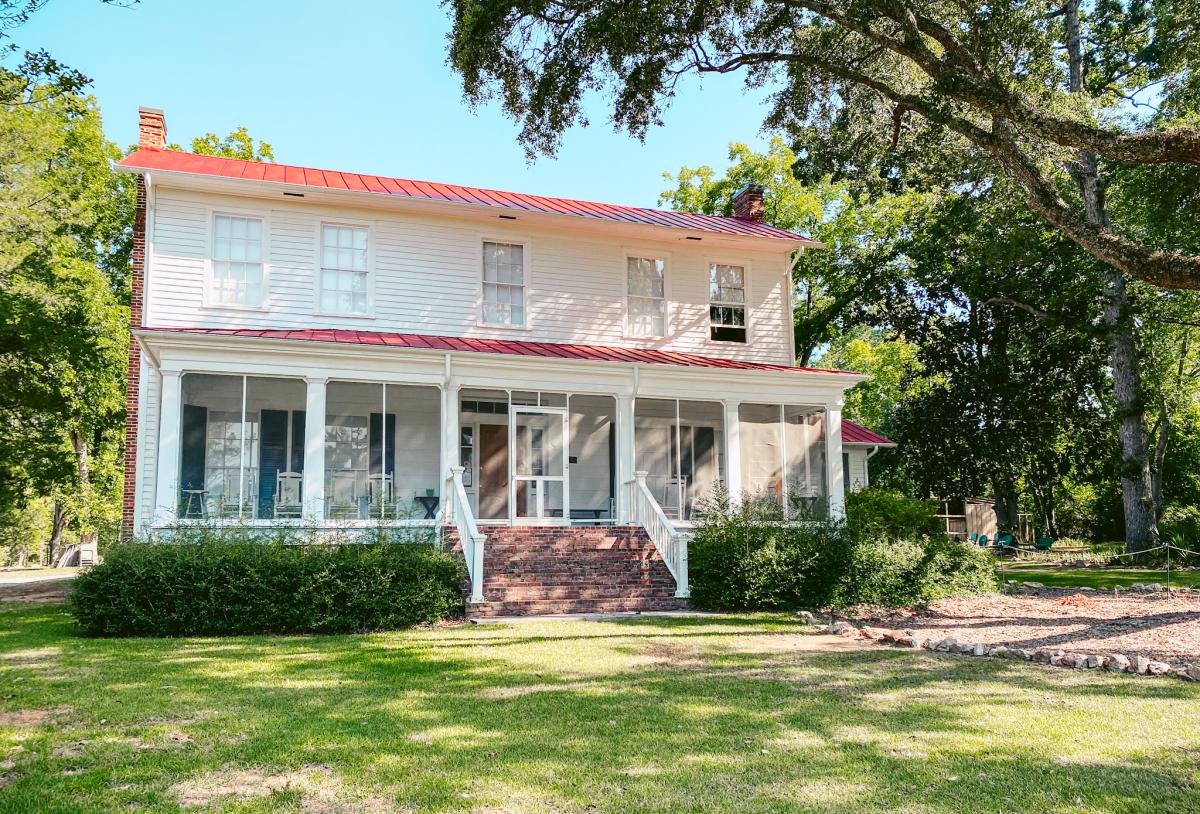 PICK BLUEBERRIES AT POTLUCK
Stroll through 5 acres of land with rows of tantalizing blueberry bushes while the sun glistens down on you. Enjoy the tranquil atmosphere of this quaint farm tucked away behind a small countryside home. Owned by a retired couple, Potluck Blueberry Farm allows you the satisfaction of plucking your own plump blueberries, which gives you a perfect opportunity to bond with family and friends all while searching for the sweetest blueberries in the land.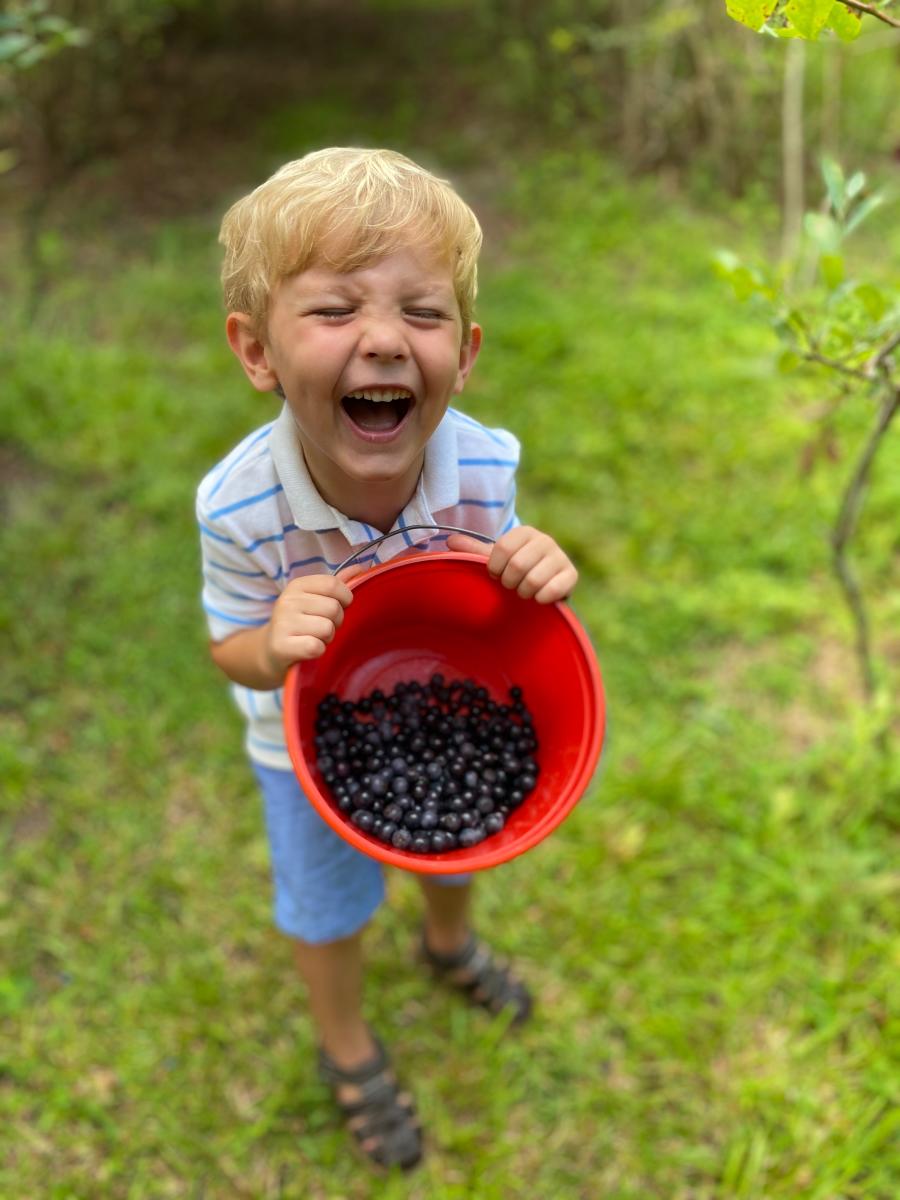 STROLL ALONG MILLEDGEVILLE'S HISTORIC DISTRICT 
As you near downtown Milledgeville, charming Antebellum homes built nearly 200 years ago will begin to appear all around you, making it impossible to not stop and stare. Porticos with looming columns, wrap-around-porches and stained glass windows are a few features that make the architecture so magnificent. Travel through Greek Revival and the Victorian Age and experience History up close-- all from the comfort of your car or on foot using Milledgeville's Historic Walking Tour. Seeing Georgia's Old Governor's Mansion is a must if you love architecture. Tours are available of the gorgeous pink mansion where Sherman and his troops stayed during Sherman's March to Sea during the Civil War.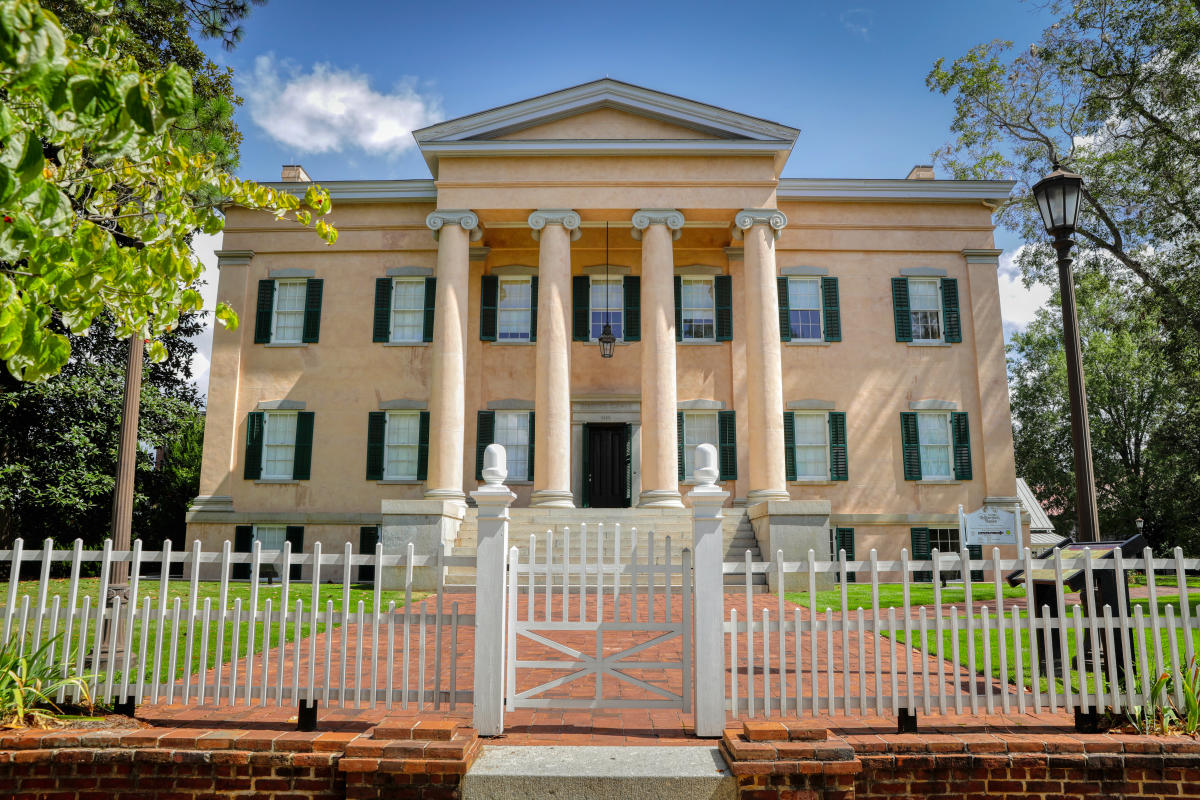 EXPLORE OUR CHARMING DOWNTOWN DISTRICT
After all that driving, there is one more stop you need to make - Downtown Milledgeville. A quaint little town in Central Georgia with an abundance of versatile restaurants whose flavors will refuel you for the rest of your journey. Stretch those legs and hop into some shops after you eat - there are cute boutiques, antiques and gift shops where you can grab a little souvenir on your way out! People of all ages who come from all over, make up this sweet town that was once the capital of Georgia.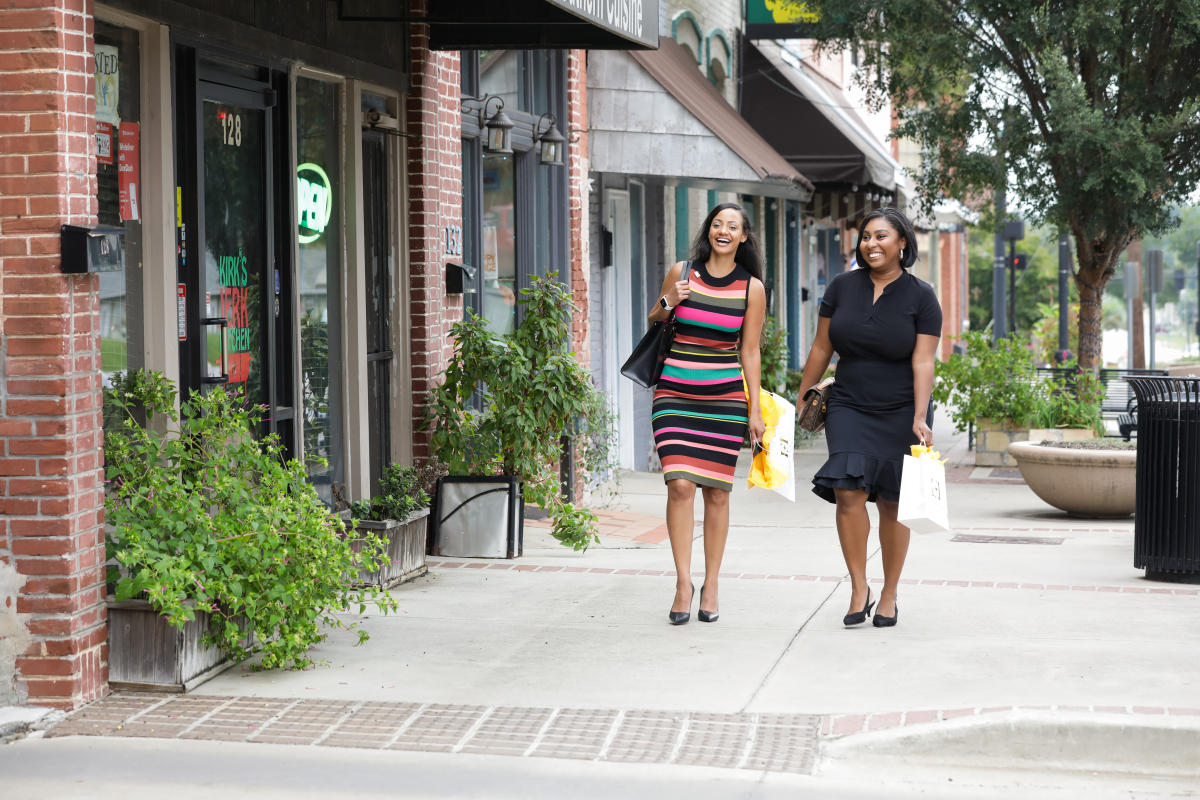 Have you made a trip down to the great city of Milledgeville? If not, I think it might be time to take your car on a scenic adventure...