It's the season where the breeze begins to chill and the smell of cinnamon and pumpkin hangs in the air. The streets of Milledgeville offer seasonal delicacies in our locally owned restaurants, bars and bakeries. There is everything from warm, crispy apple pie to seasoned soups and pumpkin ales to help get you into the fall spirit. Here are the top places you really autumn know...
SOMETHING TO SIP

1. There is something about sipping a hot beverage on a cold day that just warms your soul. When you are meeting a friend for coffee in the morning, shopping around downtown in the afternoon, or simply wanting to treat yourself, a warm seasoned drink is bound to make your day brighter! This fall, Blackbird Coffee is serving a delicious pumpkin pie latte, caramel apple cider, vanilla cinnamon latte, golden milk oat latte, and a caramel maple latte. Order up and enjoy!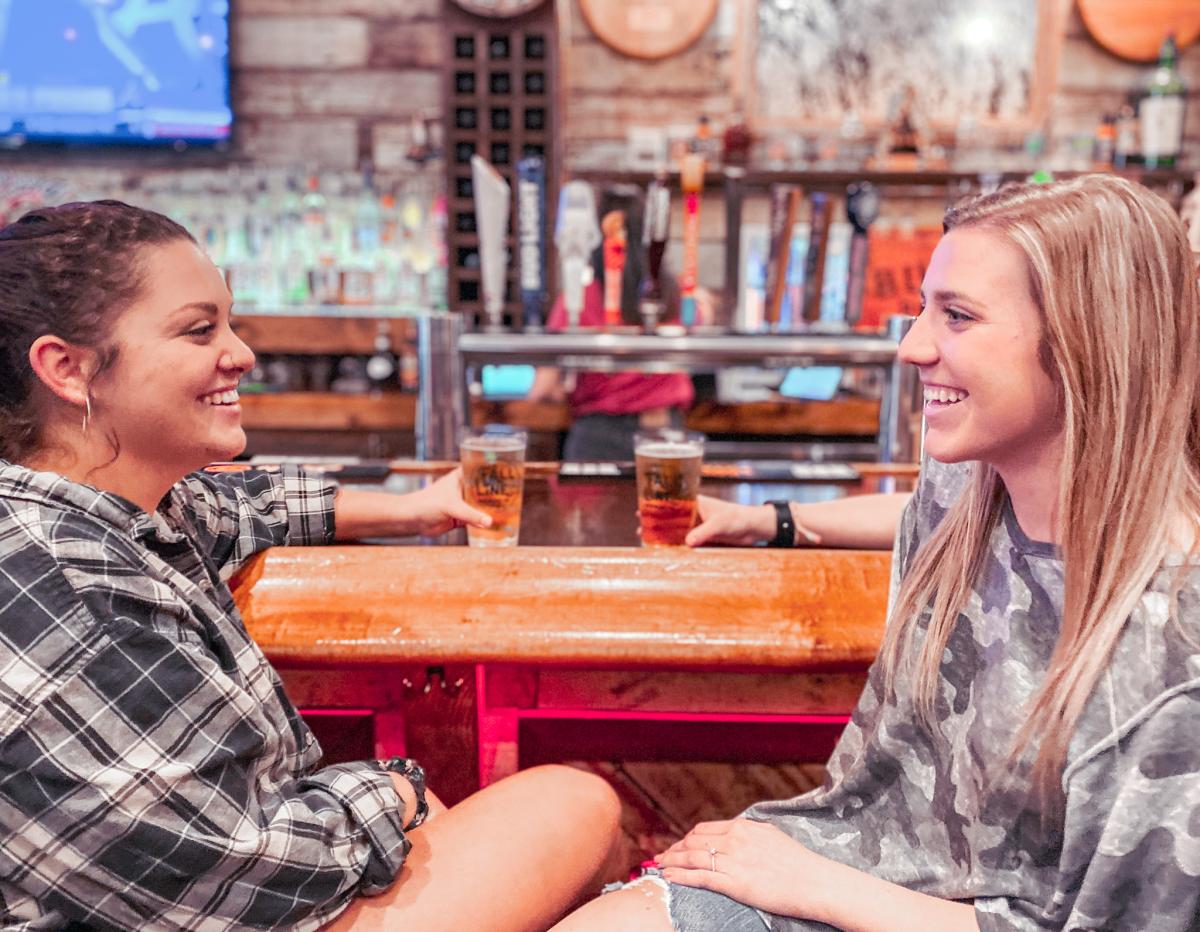 2. If you are looking to grab drinks with some friends, stop by Amici! They have pumpkin ales and other local Georgia beers on tap! Fall Beers include Fall Line Brewing, Oktoberfest, Bucking Goat Cedarest Cream Ale, Southern Tier Pumking, Akademia Blood Orange Hoprodisiac, and Autumn Sangria. The atmosphere is friendly, offering great seating where you can talk with your pals or watch the big game with a basket full of wings!  
3. Looking to experience the cooler fall temps by dining outside? Taylor's Cove has some refreshing drink specials for the season, including an Apple Pie Mule and an Apple Cider Old Fashioned. The changing leaves over the lake make a perfect backdrop for getting into the fall spirit. 
SOMETHING SAVORY
4. It's soup season! Get our hot flavorful soups at our favorite restaurants around town--they are just too good to pass up! Buffington's is known for its award winning Bob Marley soup, a creamy Caribbean base with chicken, rice and a kick! Listen to live music as you slurp your soup and soak in the vibrant atmosphere. Bring your friends and family for evening entertainment and great food this fall!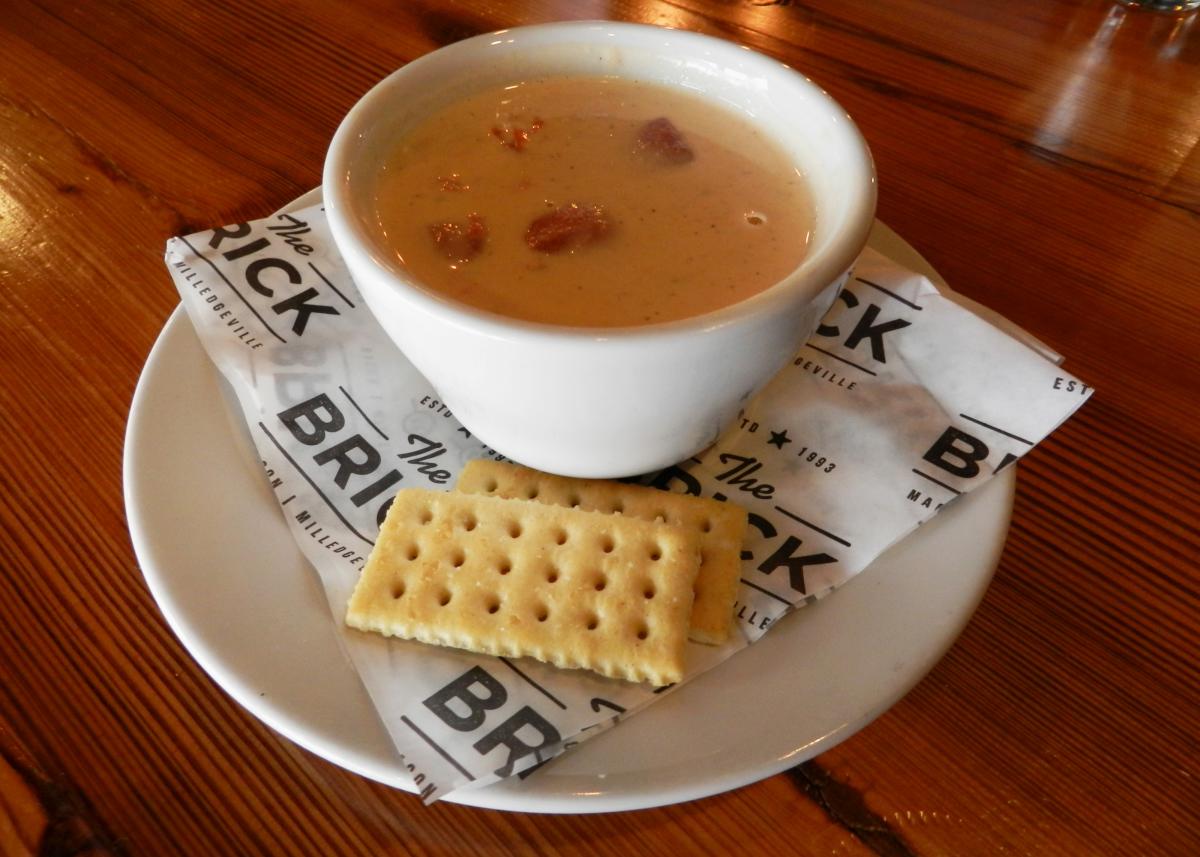 5. Doing their best since 1993, The Brick's constant goal is to keep their customers' bellies full and their hearts happy by providing the best food possible. The tomato soup is always a crowd pleaser. It's creaminess and chunks of tomatoes makes it stand out from the crowd. It is no wonder that it was awarded the "100 Plates Locals Love" distinction by Georgia Eats, Explore Georgia's culinary guide.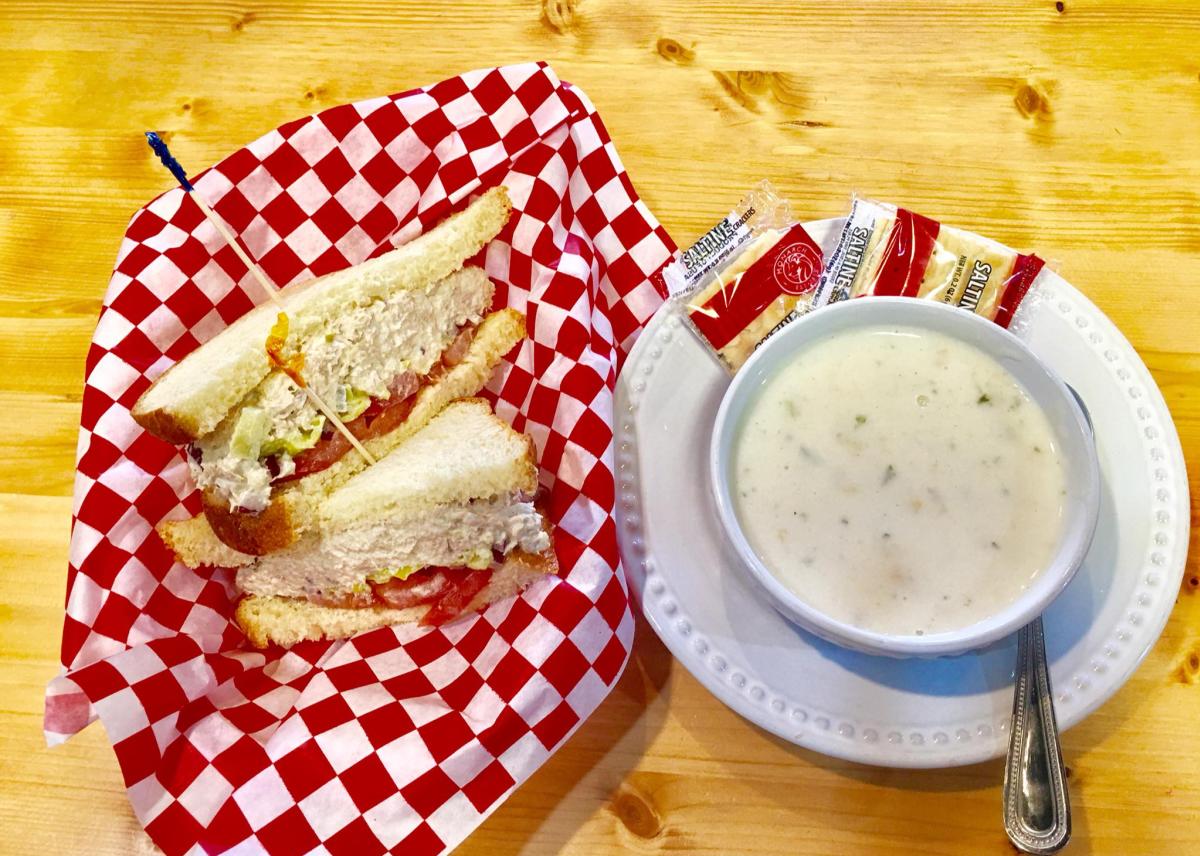 6. Smell that? Cravings, located in downtown Milledgeville, serves soups this fall, with potato, broccoli, Italian wedding and clam chowder coming in hot! Try a new soup everyday with their special soup of the day. They also offer a variety of gourmet sandwiches that pair nicely with a cup of soup. Their Gobbler sandwich with turkey, lettuce, tomato, mayo, cream cheese, and cranberry jelly on buttermilk bread, is perfect for an autumn lunch.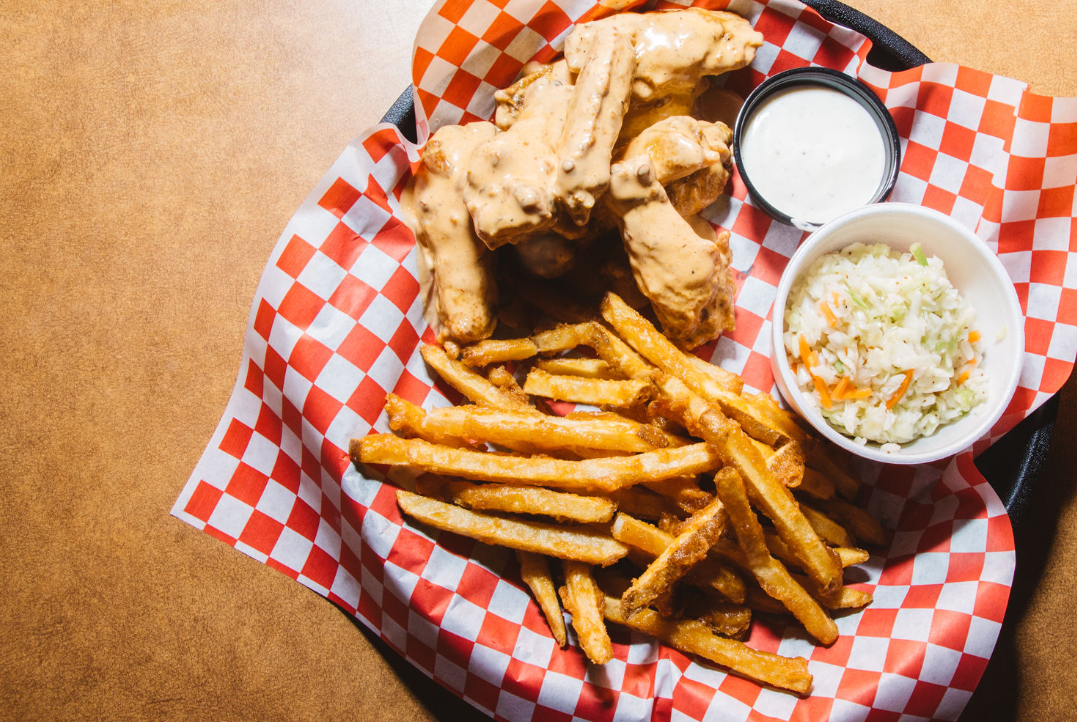 7. Happiness is always homemade at The Pickle Barrel. Their chili or cheesy potato soups pair delightfully with their signature beer batter fries (we recommend making them loaded with cheese, bacon bits, sour cream and chives!) or a basket of PBC's famous wings tossed in one of their 11 homemade sauces.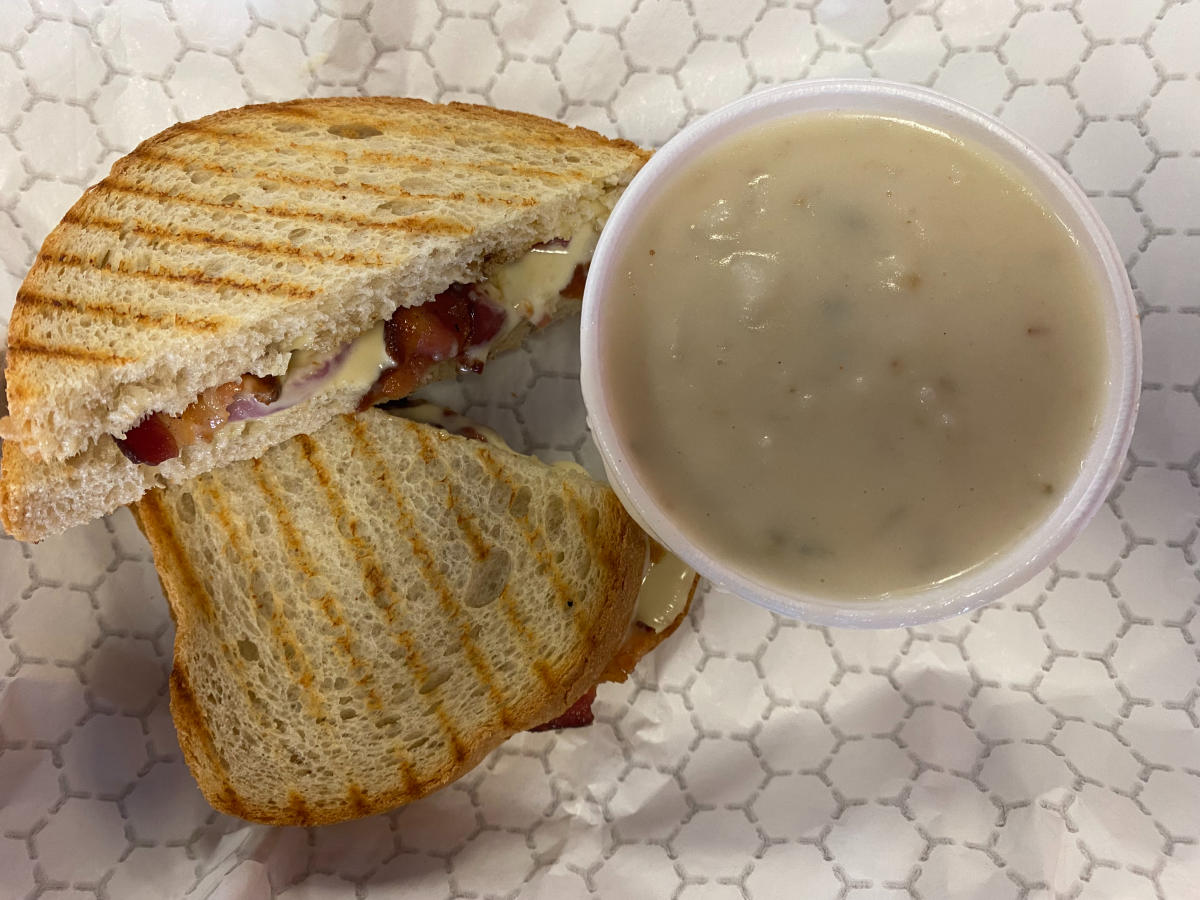 8. Drive down 441 to Stacked for more delicious sandwiches and soups for your tasting. Try the seasonal Bacon & Brie panini, two slices of bread stuffed with Brie, bacon, fig preserves, and onion. They also have delicious rotating soups like Roasted Red Pepper, Loaded Baked Potato, and Chicken Noodle.
9. Kai Thai has undergone a change in the weather... this familiar favorite has a new location on North Columbia Street. As in the past, the fall season specialties include a Thai Pumpkin Curry which adds pumpkin pieces to traditional delicious curry. Another special is the White Chocolate Pumpkin Tea, a sweet spin on traditional boba tea.
SOMETHING THAT'S SWEET

10. Everyone knows fall for its abundance of candy and tasty desserts. Milledgeville has the perfect places for you to grab a delicious dessert to satisfy your sweet tooth. Coasties Bakery is showcasing all the fall flavors with pumpkin spice cookies, pumpkin spice scones, freshly baked cinnamon rolls, and favorites like apple pie and pecan pie. Another addition to the bakery scene in downtown Milledgeville are Coastie's macaroons. They come in a variety of flavors including orange, lemon poppyseed, pistachio, and more.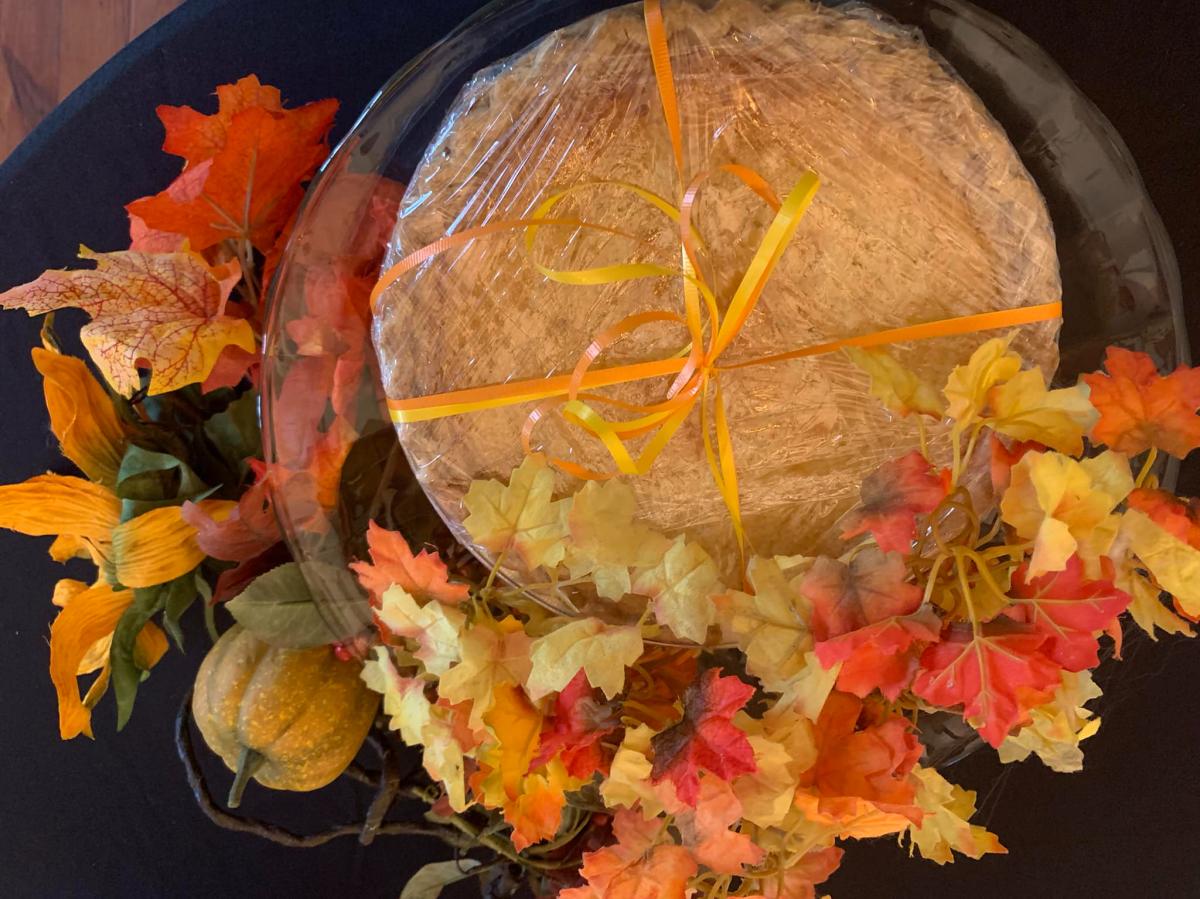 11. Doodle's Bakery is the place where creativity and southern traditions meet. Locals rave about their beautiful buttermilk pies, apple pies, pumpkin spice cupcakes topped with cinnamon cream cheese icing and pumpkin caramel and pecan pie bars. They also have homemade soups and chilies that you can take to go for the days when all you want is to curl up in a blanket and watch a good movie or read a book.