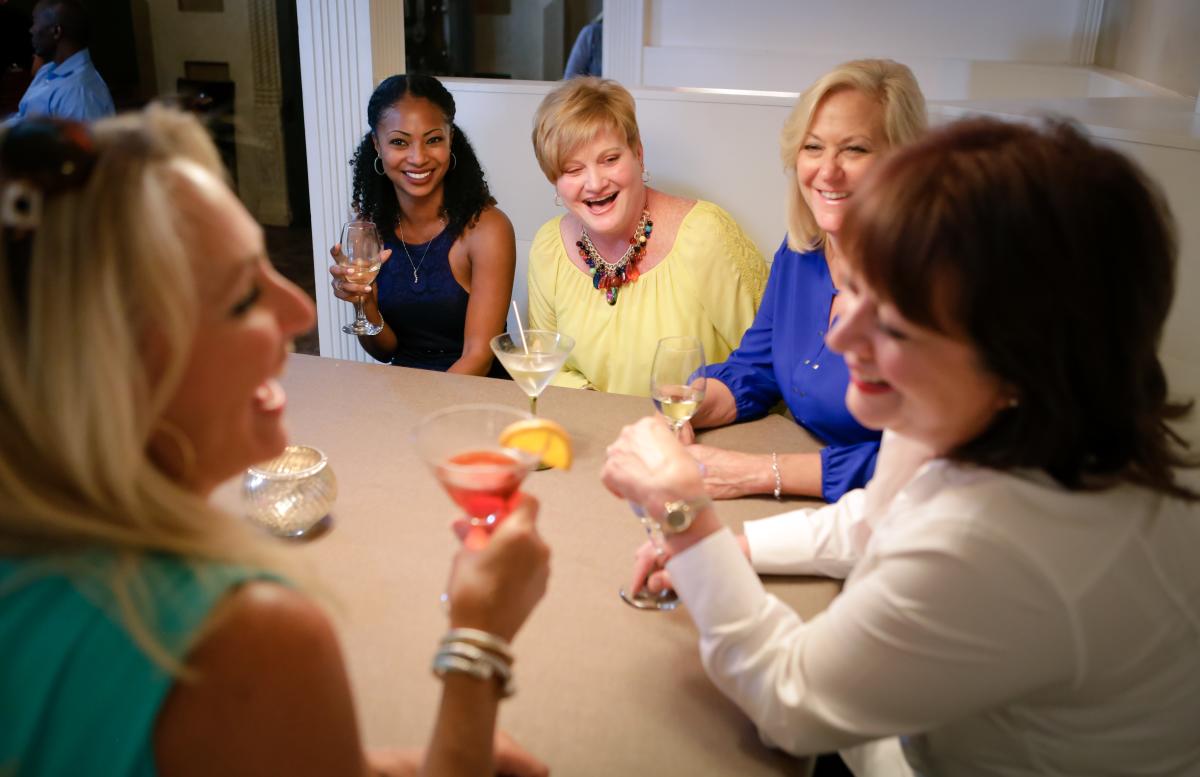 Happy International Women's Day! Each year on this day, we celebrate the incredible women around us and recognize how amazing, resilient, and strong each woman is. What better reason to spend today with your favorite gals enjoying the best parts of Milledgeville? We've created a guide for you to help you make the most out of this awesome day...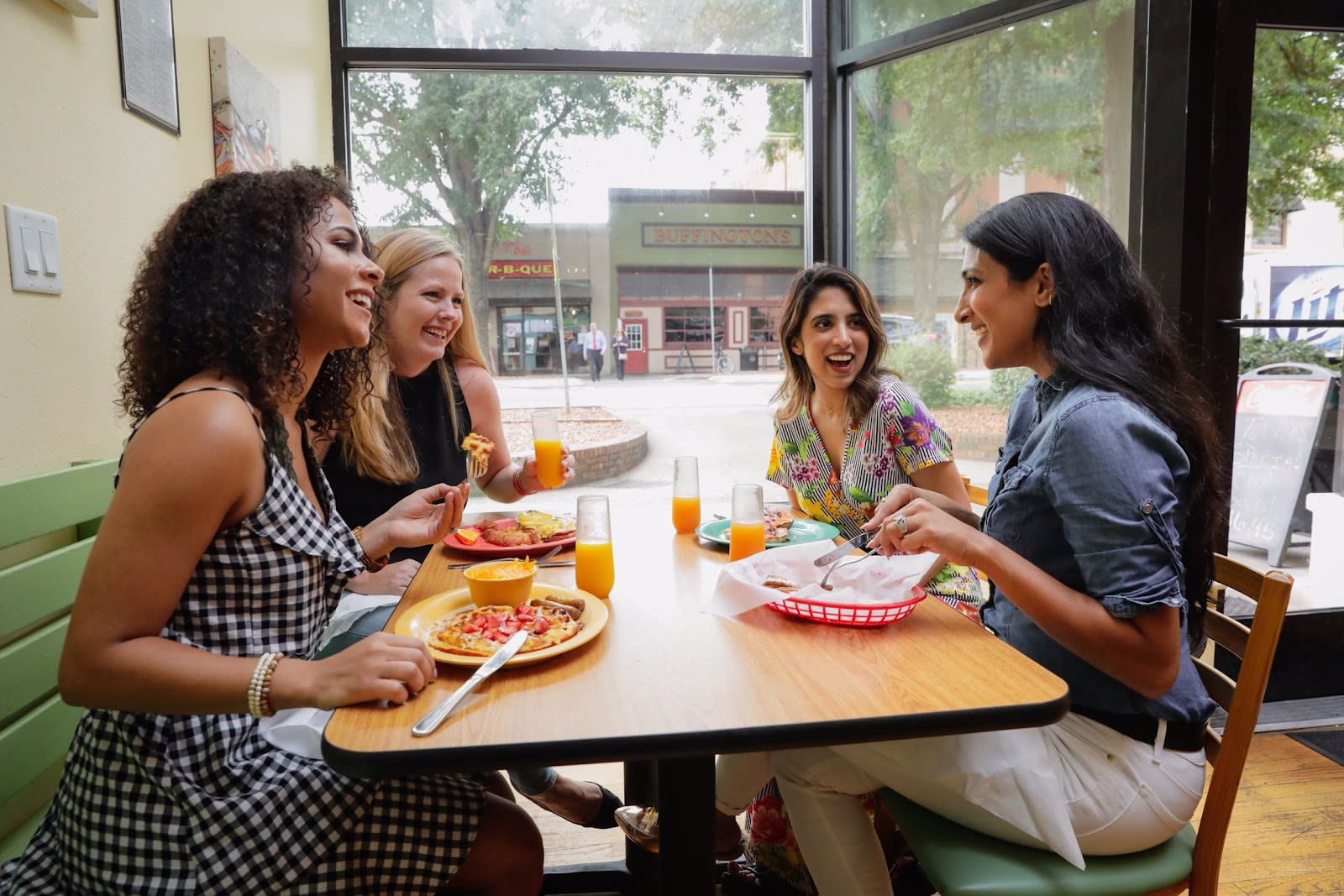 The best of brunch...
Breakfast at Local Yolkal Cafe
Start off your day at Milledgeville's favorite breakfast joint. Enjoy mimosas and your choice of a delicious plate of brunch food. With their quaint and cozy atmosphere, Local Yolkal has a broad menu from french toast to eggs benedict to grilled cheese. Grab your brunch babes and kick off International Women's Day "cheers"ing bubbly glasses.
Note: Open 6:00-3:00 | 117 W Hancock St, Milledgeville, GA 31061
Shopping is always a good idea...
Antique & Boutique Shopping
A true girls' day isn't complete without a shopping spree. A stroll through Milledgeville's downtown shopping district has to be your next stop. With so many fashion boutiques as well as eclectic antique stores, your girl gang can spend the morning indulging in all of the shopping goodness that Milly has to offer.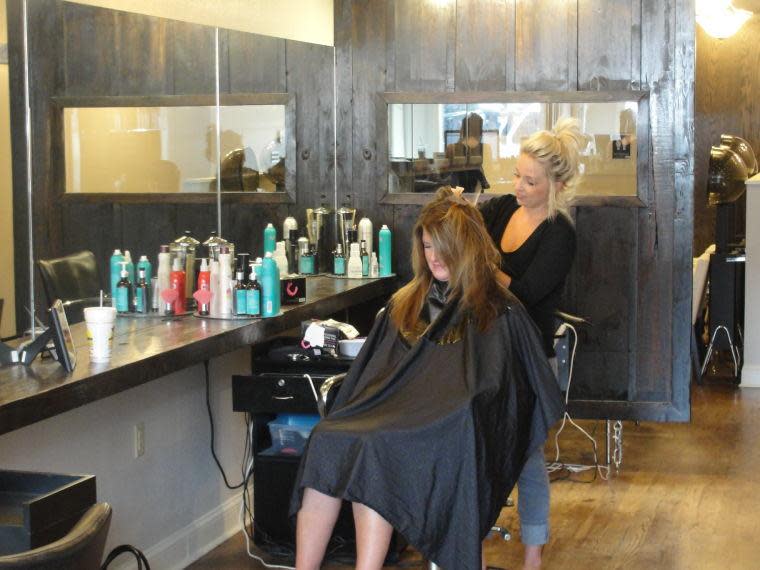 Photo via: Vaishali Patel, The Union-Recorder
Treat yourself...
Blow Out & Nails at Hairbar
Since you're already downtown, stop into Hairbar - a Hair & Nail Salon. Whether it's a blowout or a manicure, celebrate being a woman by spoiling yourself! The women of Hairbar would love to help make your day as special as possible.
Note: Open Tues-Sat 10:00-close | 111 W Hancock St, Milledgeville, GA 31061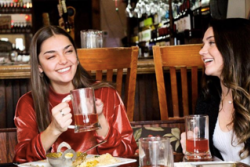 Indian food is a big mood…
Lunch at Metropolis Cafe
Photo via: @metropolis_cafe on Instagram
Finally lunch time! Walk over to Metropolis Cafe and step slightly out of your food comfort zone to enjoy yummy Mediterranean cuisine. Order hummus and pita bread for the table and enjoy conversation over your undoubtedly delicious meals.
Note: Open Mon-Sat 11:00-10:00 & Sun 11:00-9:00 | 138 N Wayne St, Milledgeville, GA 31061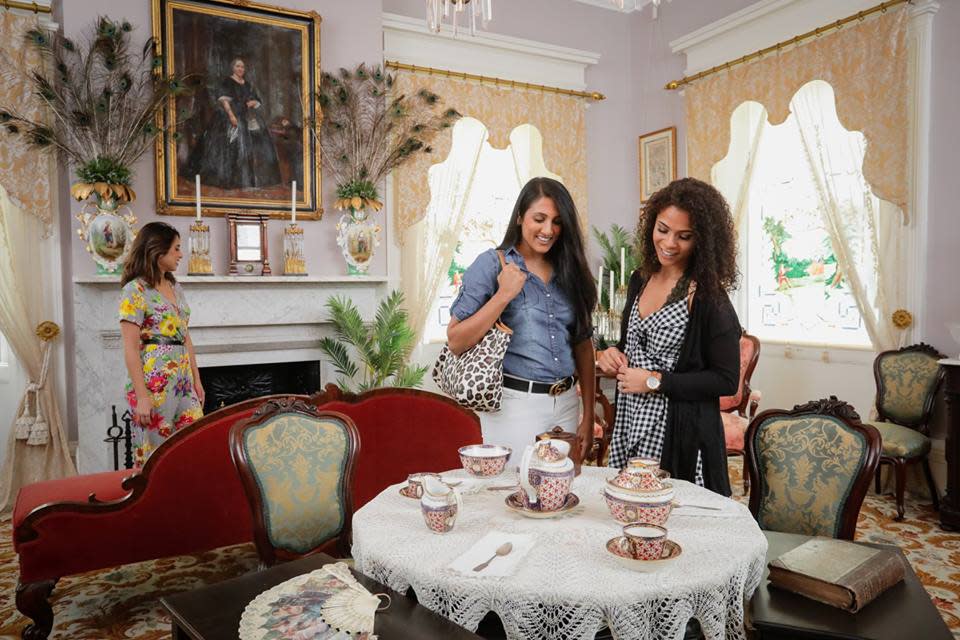 What's better than a giant, pink mansion...
Georgia's Old Governor's Mansion Tour
Georgia's Old Governor's Mansion is an elaborate and elegant, can't-miss attraction in Milledgeville. You and your girlfriends will get to tour the former bedrooms, dining room, kitchen, and beautiful staircases that once housed the most important people in Georgia.
Note: Open Tues-Sat 10:00-4:00 & Sun 2:00-4:00 | Guided tours at the top of each hour | 120 S Clarke St, Milledgeville, GA 31061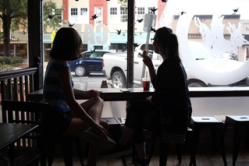 A much-needed afternoon pick-me-up...
Coffee at Blackbird
Photo via: @blackbirdmilly on Instagram
Losing steam after all of this celebrating? Wake up with a latte at Milledgeville's coffee roaster. Drop in and feel at home while you sip local in everyone's favorite coffee shop. Relax on the couches or grab a table on the newly-added porch and take time to remind the women around you of the many reasons why they are so wonderful.
Note: Open Mon-Sat 7:00-10:00 & Sun 8:00-9:00 | 114 W Hancock St, Milledgeville, GA 31061


Photo via: @goodkarma_yoga on Instagram
Say aahhh...
Yoga at Good Karma
Add some tranquility to your girls' day by attending a yoga class at Good Karma. They offer levels from beginner to advanced and have several opportunities throughout the day to take a class. Their Restorative Yoga class is "designed to help an active practice, or just decompress."
Note: Access schedule here | 361 S Wayne St, Milledgeville, GA 31061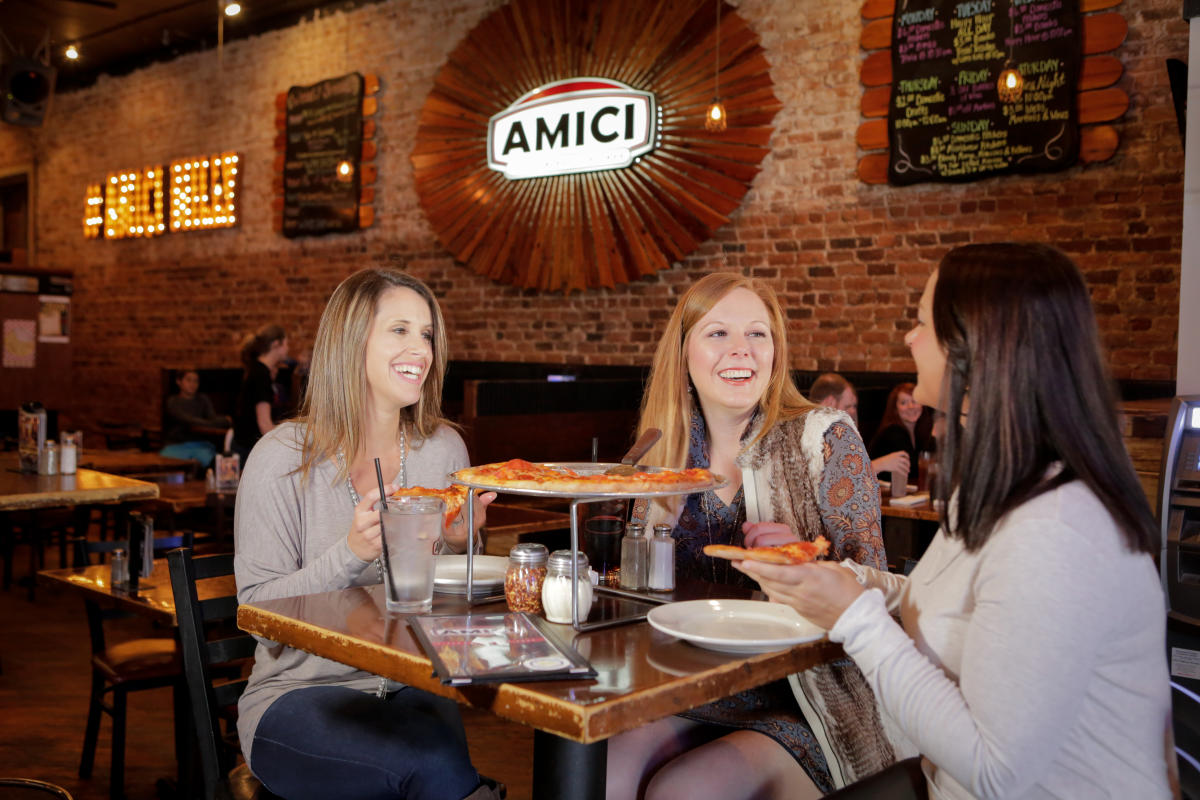 Fun & festive...
First Friday
After dinner, catch the tail end of March's First Friday. This is a monthly event that takes place in downtown Milledgeville, featuring live music, face painting, and activities for the young as well as the young at heart. Meet up with your families and enjoy Milly's nightlife hotspots.
Note: Friday, March 8, 5:00-8:00 pm | Downtown Milledgeville, GA


Dessert makes everything better...
Dessert at SweeTreats
Photo via: @sweetreatsmilledgeville on Instagram
The day can't officially be over without dessert. Stop into the cutest ice cream shop and bakery in Milledgeville, SweeTreats. This is sure to be the most enjoyable way to end your International Women's Day celebrations. After all, good food is even sweeter when shared with good friends.
Note: Open Mon-Thu 10:00-8:00 & Fri-Sat 10:00-9:00 | 106 W Hancock St, Milledgeville, GA 31061


Pause for a moment...
Relax & Unwind
Stay the night! Gather your girlfriends and check in to the beautiful Antebellum Inn for a visit. With their unique, spacious bedrooms, luxurious featherbeds (complete with 1200-count Egyptian cotton linens), plush towels, and matching robes, your girl group is sure to be luxuriously comfortable and pampered during your stay.
Note: 200 N Columbia St, Milledgeville, GA 31061