Locally owned businesses are a vital piece of our community's economic make-up. They generate growth and bring fresh ideas into our town while also creating special and unique spots that mark the passing of each generation. In Milledgeville, our friends and neighbors come together to create spaces that make our community a unique place to visit and enjoy the rich bounty of entrepreneurship. In this round-up, we invite you to explore our recommendations on some of Milledgeville's most loved women-owned small businesses.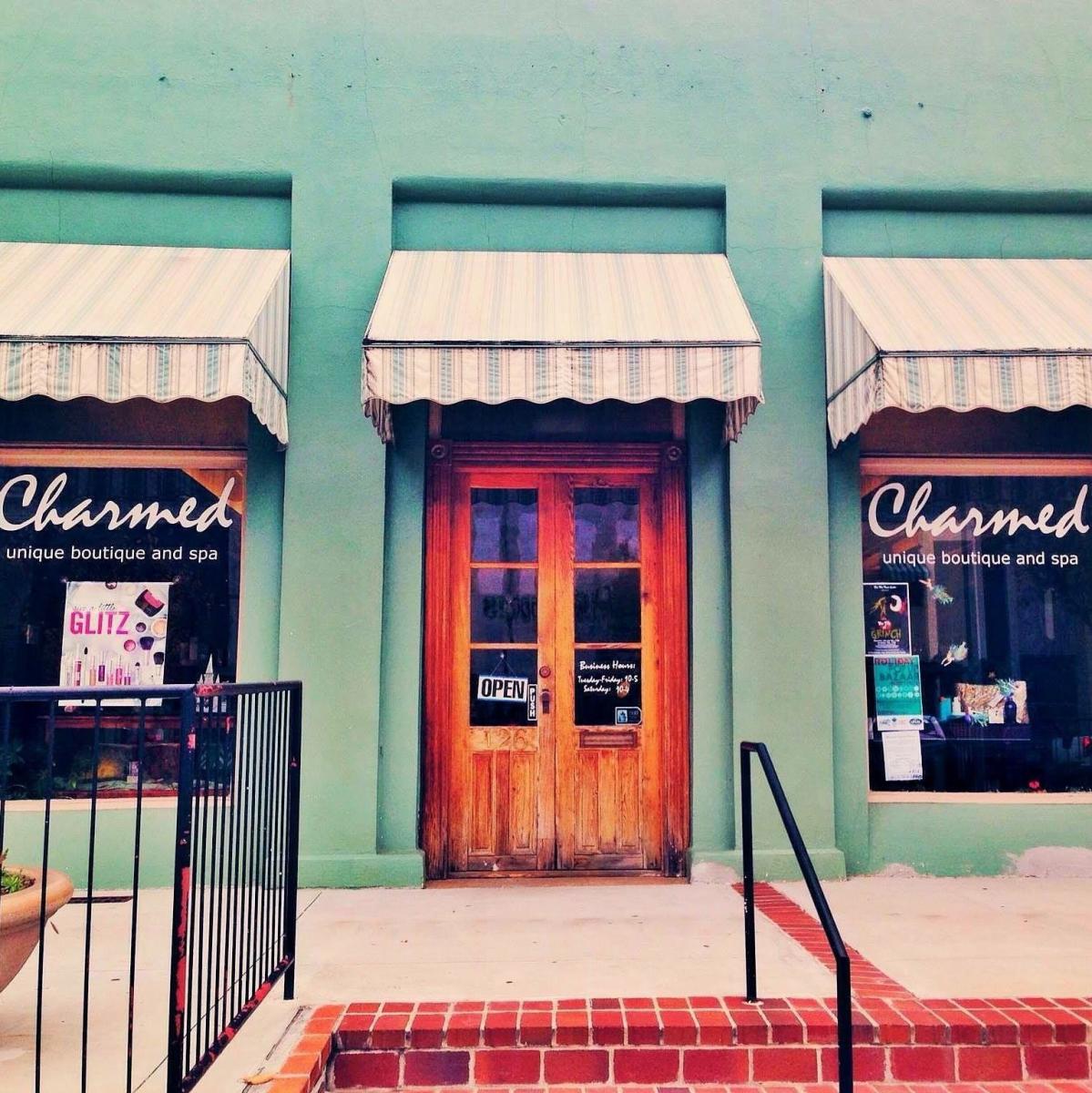 Charmed Spa and Salon
A beautiful and quaint spa and salon full of talented cosmetologists and massage therapists that create a wonderful ambiance are located in historic downtown Milledgeville. Owner Dana was in cosmetology school when she fell in love with the cute, historic building. Charmed Spa and Salon originally opened 14 years ago as a spa and boutique, carrying the bareMineral line of makeup. The salon was added about two years later. They will have you looking and feeling phenomenal!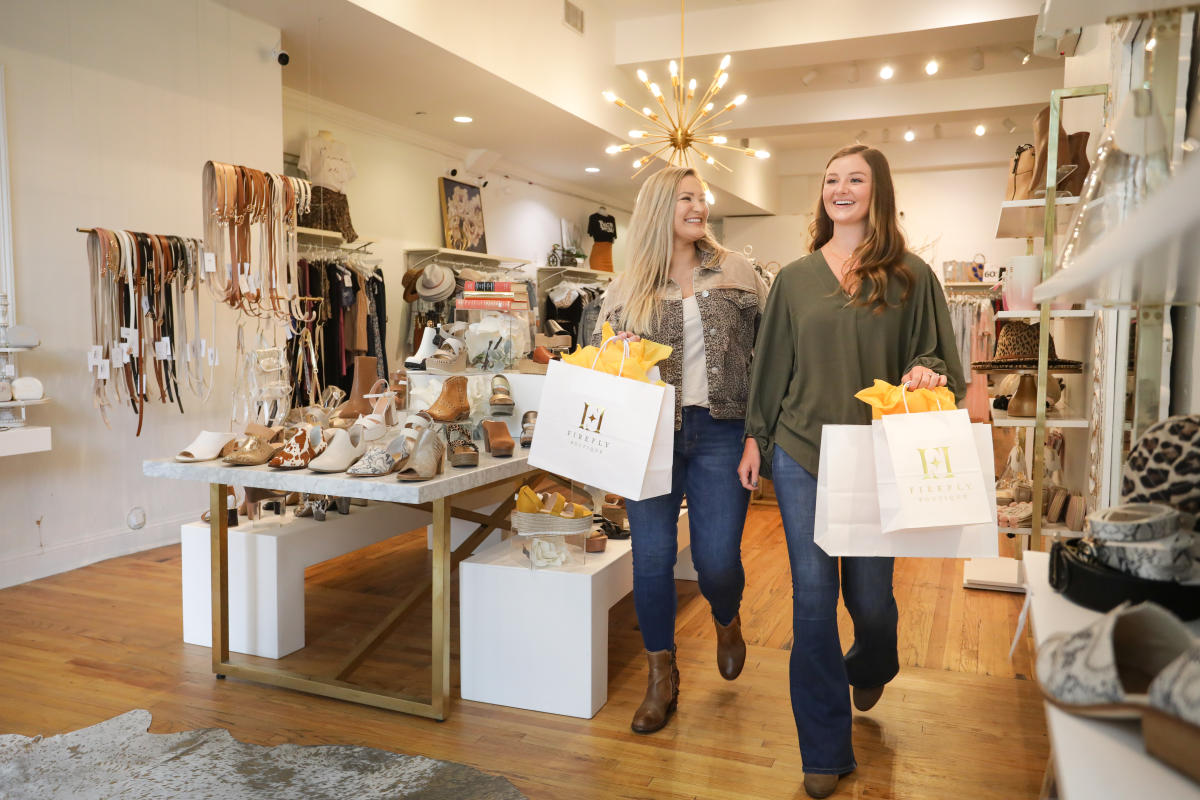 Chatter & Firefly Boutiques
After moving to Milledgeville in 2009, Amber Patitucci opened Chatter and Firefly Boutiques. Each storefront offers trendy styles with a little different flare. Chatter, just a few miles from downtown Milledgeville offers vibrant clothing and accessories with a fun vibe specializing in women's fashion, trendy juniors clothing & affordable plus size clothing. She believes that all women deserve to feel great and look amazing on a daily basis, carrying sizes from small to 3XL. Firefly in the center of downtown Milledgeville offers casual and high-end ladies' clothing, shoes and accessories from their modern downtown storefront. The shop features several designer brands that are exclusive to the store in Middle Georgia. Both stores have new arrivals weekly to keep your wardrobe fresh with the latest trends.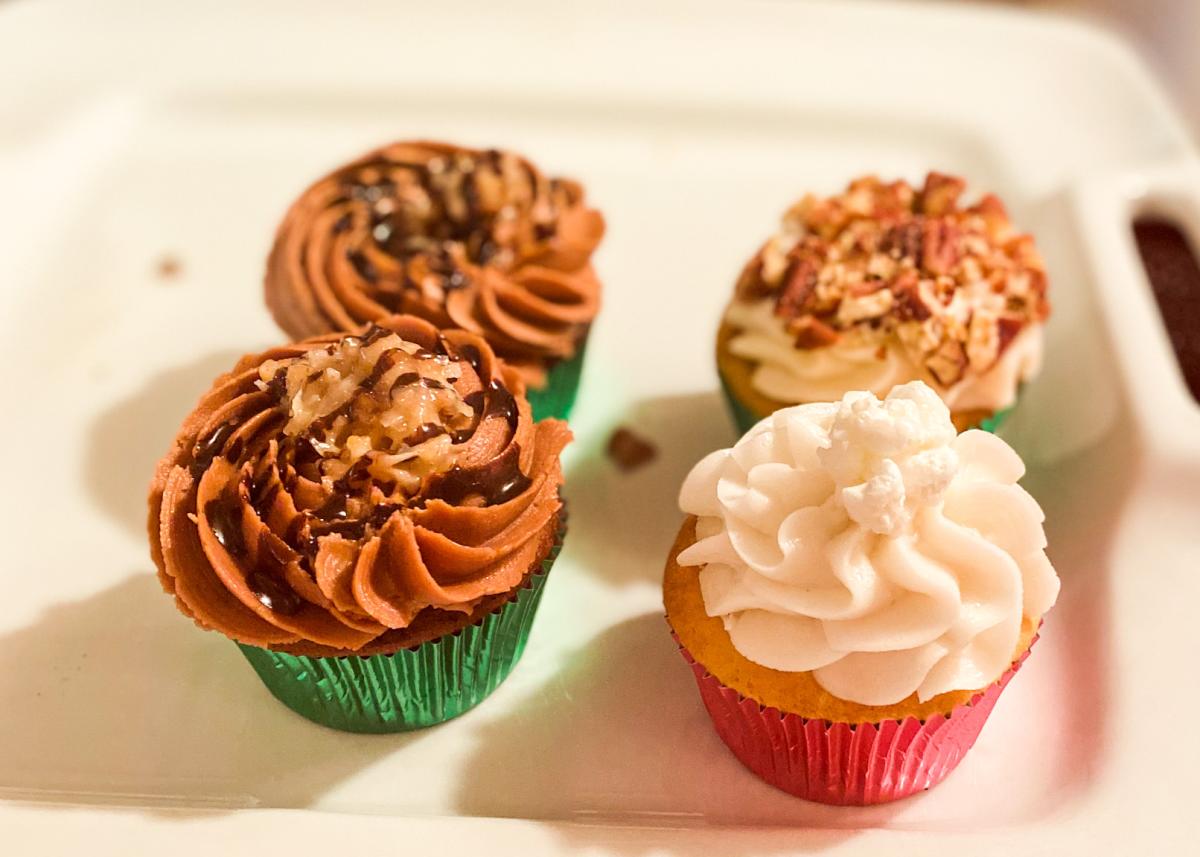 Doodle's Cupcakes, Casseroles and More
For 10 years the Milledgeville community has been savoring these delicious cupcakes and more! Born and raised in Milledgeville, Keith has always enjoyed cooking for people and entertaining, so it was a natural transition for her to open Doodle's Cupcakes, Casseroles and More in 2011. Doodles is one of Milly's sweetest hidden gems. Located on North Jefferson Street in the most adorable pink house, Doodles offers a variety of decadent cupcakes from Red Velvet to Vanilla Caramel Cream and Twinkie Doodle to Chocolate Chip Cookie Dough. The flavors change every day which means the cupcakes are the freshest you will find. The treats don't begin and end with cupcakes, they also offer fresh apple cake, banana bread and even casseroles and chicken salad.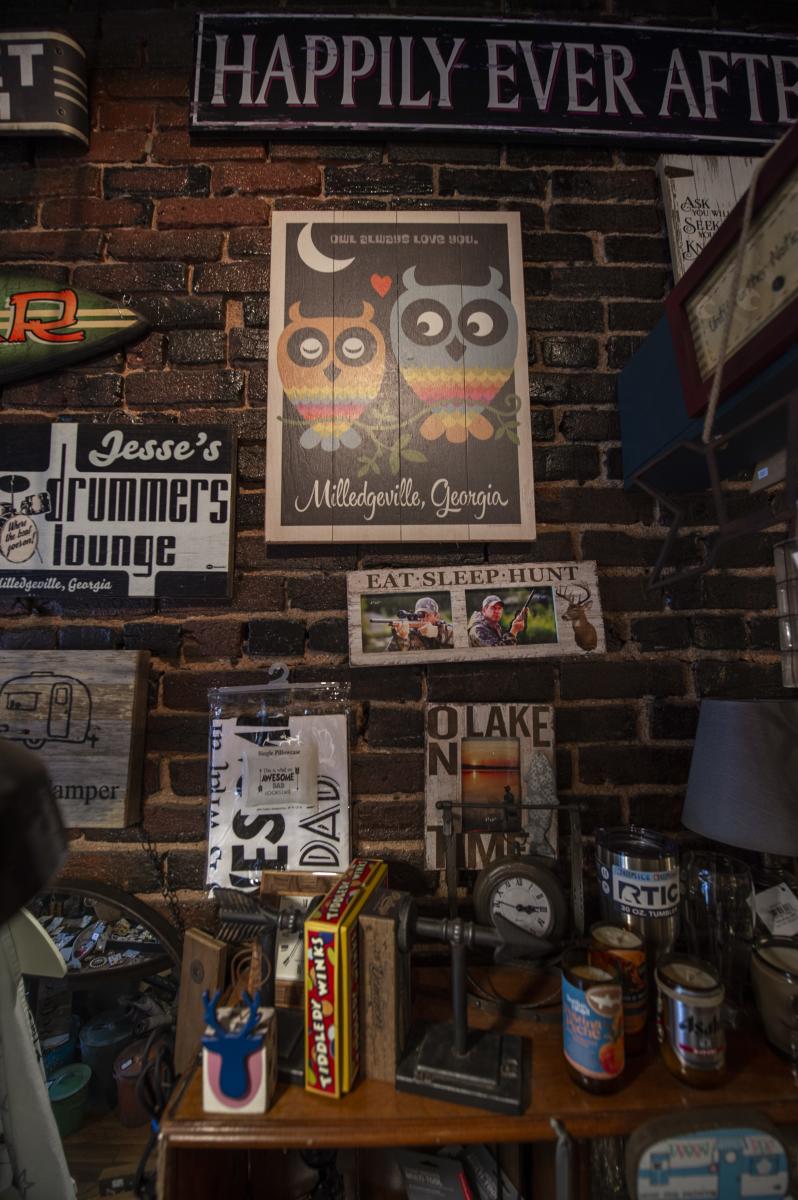 Eclectic
This shop is truly eclectic just as the name suggests. As a previous successful retail business owner, Karen made the decision to open Eclectic in October of 2014. She offers something for everyone from fun, trendy jewelry and classic pieces, to home decor and an assortment of gifts. Karen thrives on helping and socializing with customers, and she has listened to her customers' requests and incorporated great Lake Sinclair maps and decor items.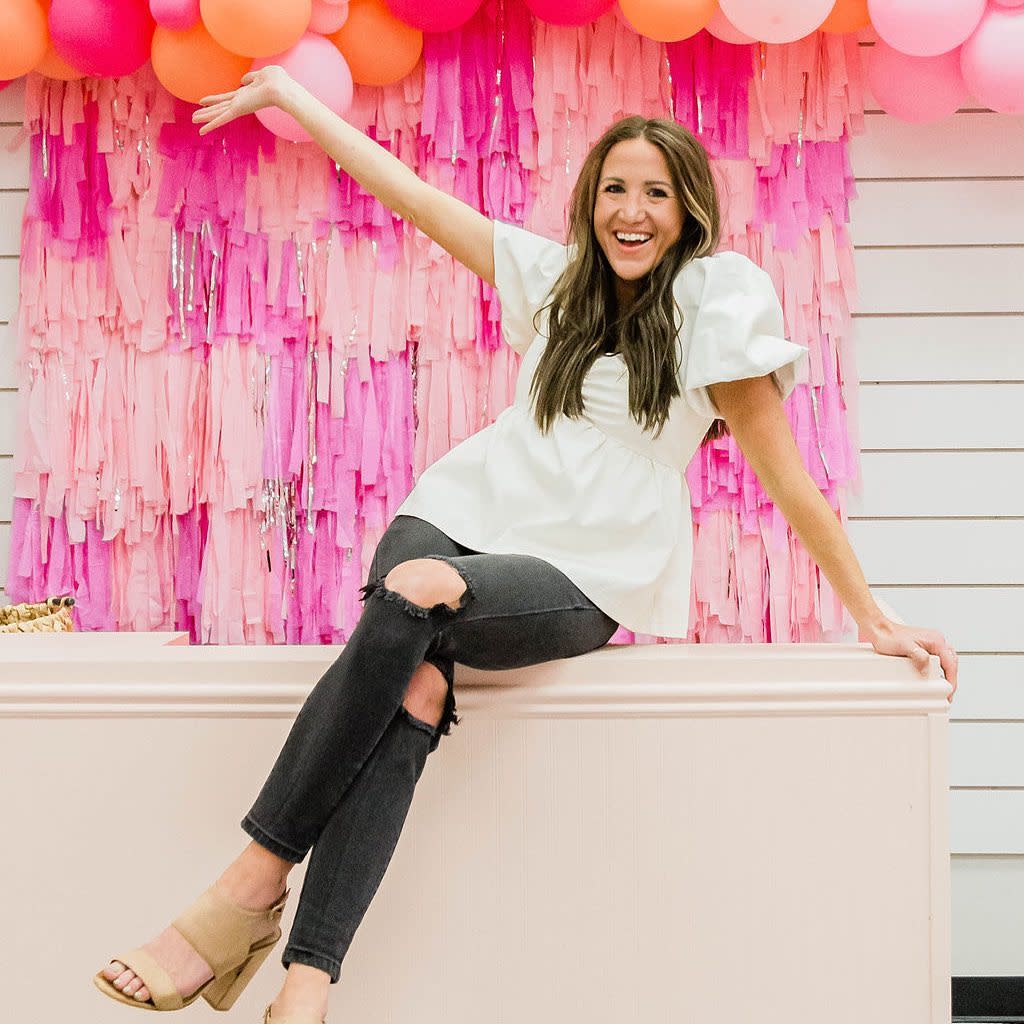 GiGi's by Grace Ann Designs
Passion-project turned the cornerstone of Milledgeville celebrations, GiGi's by Grace Ann Designs is owned by Anna-Grace Pryor. Anna-Grace started selling jewelry as a side hustle a few years ago, getting her a few steps closer to walking away from her 9-5 job to spend time with her family. She later won Milledgeville's Next Great Pop-Up and got to lease space for free in the Milledgeville Mall during the holiday season. With the storefront, Anna-Grace added party decorations like tableware, centerpieces, and backdrops. She also designs and manages the installation of specialty balloon arches at any size event.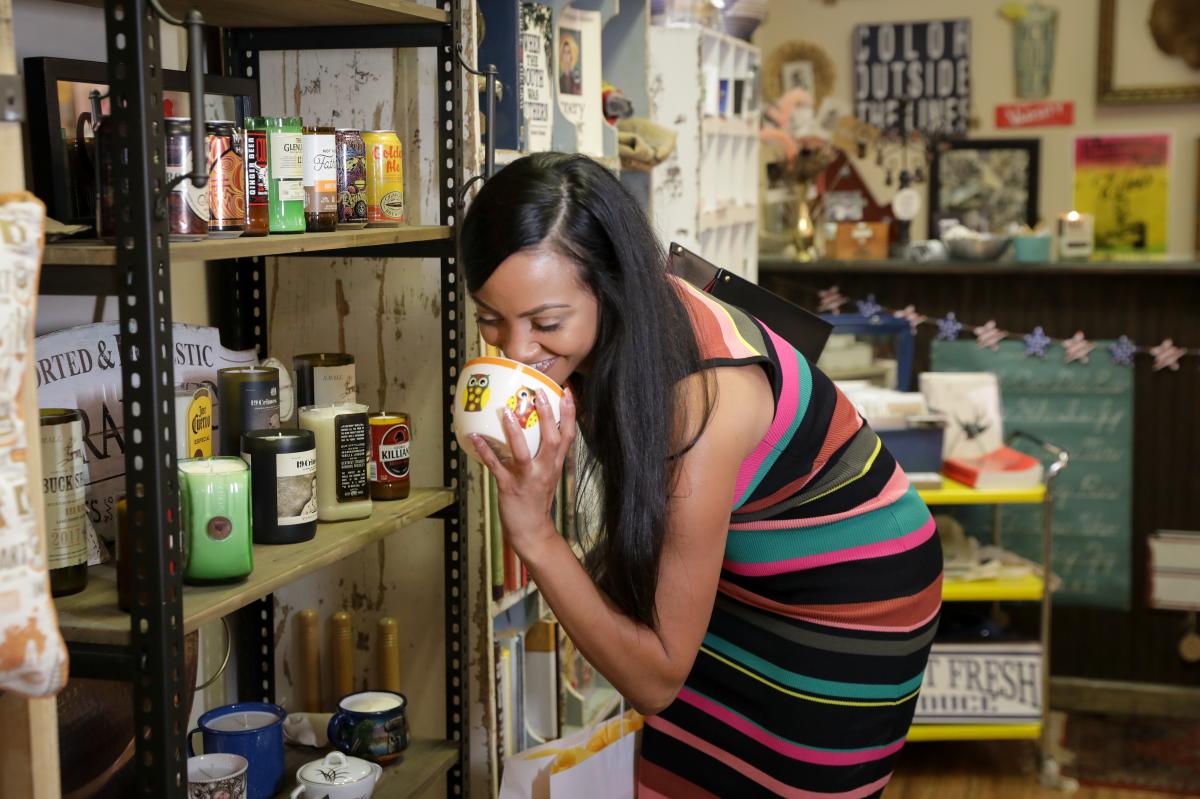 The Market Collective
A long-time resident of Milledgeville and Georgia College graduate, Donna is the owner of The Market Collective. The Market Collective is a dream business and her second career after retiring from banking. Opened in 2014, the shop provides interesting vintage home decor items as well as specialty food products and gifts that are Georgia-made. The shop also has various items that can be purchased or rented for special occasions. 
Miles of Styles
A passion turned into a business for Miles of Styles Resale Boutique owner Hiedi. Hiedi started reselling as a hobby over 20+ years ago. After relocating to Milledgeville from Oregon to care for her elderly father, she put her passion to work. Items in the store are mostly from Oregon which is the number one spot in the world for resale/thrifting items. For four years Heidi has provided amazing customer service while striving to make women feel beautiful at an affordable price. The store offers unique and authentic items that are vintage, gently worn and also brand new with an inventory for all sizes from XS - 3X.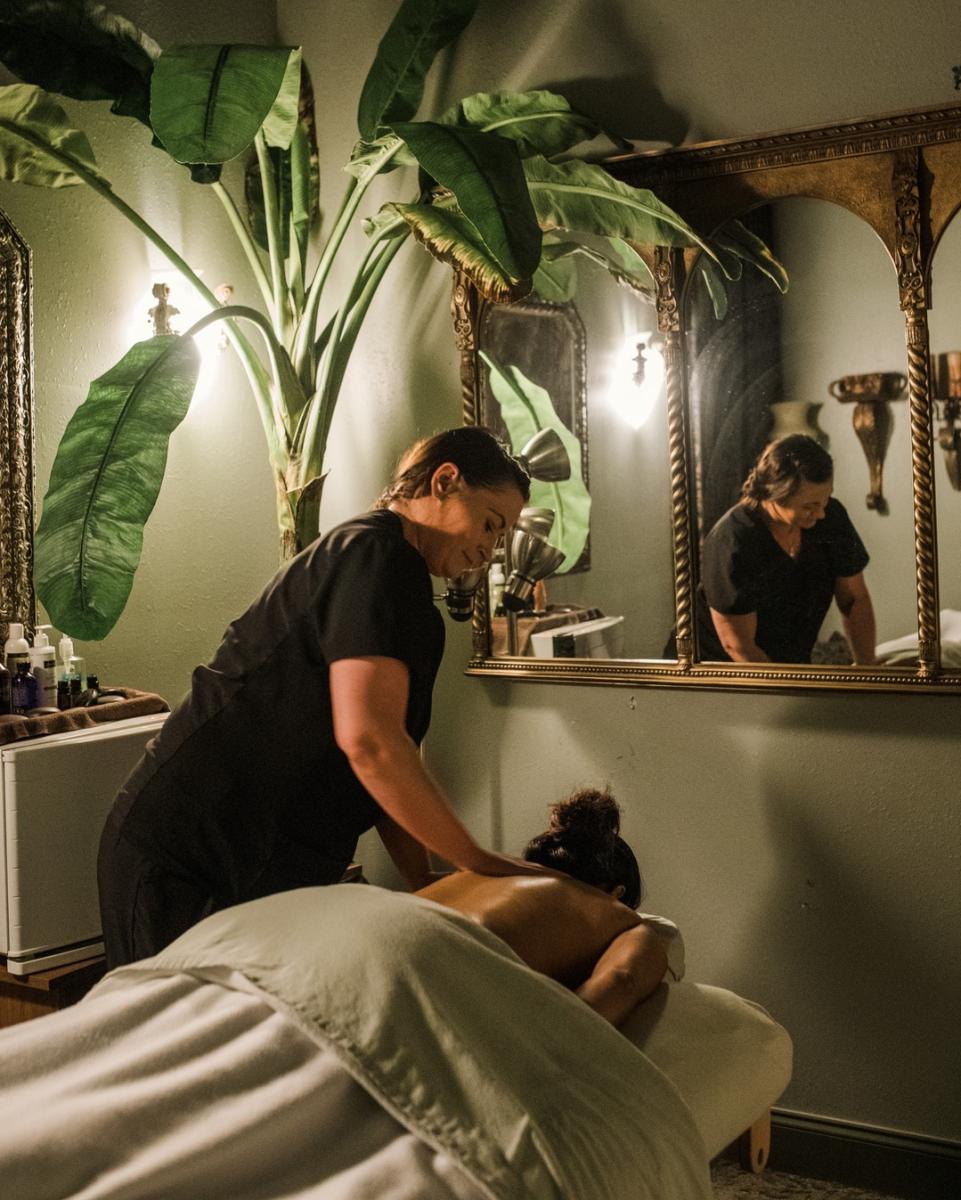 Serenity 
Serenity Physical Therapy and Spa is a full-service Wellness Center offering a wide range of therapeutic and luxurious treatments that heal and nurture your body, mind, and spirit. Owner Linda is a certified health coach, a colon hydrotherapist, and has a passion for results. Linda and her team can specialize a plan to include massage, facials, health coach, weight loss, infrared sauna/detox, manicures, pedicures, equipment-based pilates, pain management, and physical therapy, dry needling, pain management, and so much more to enrich your life.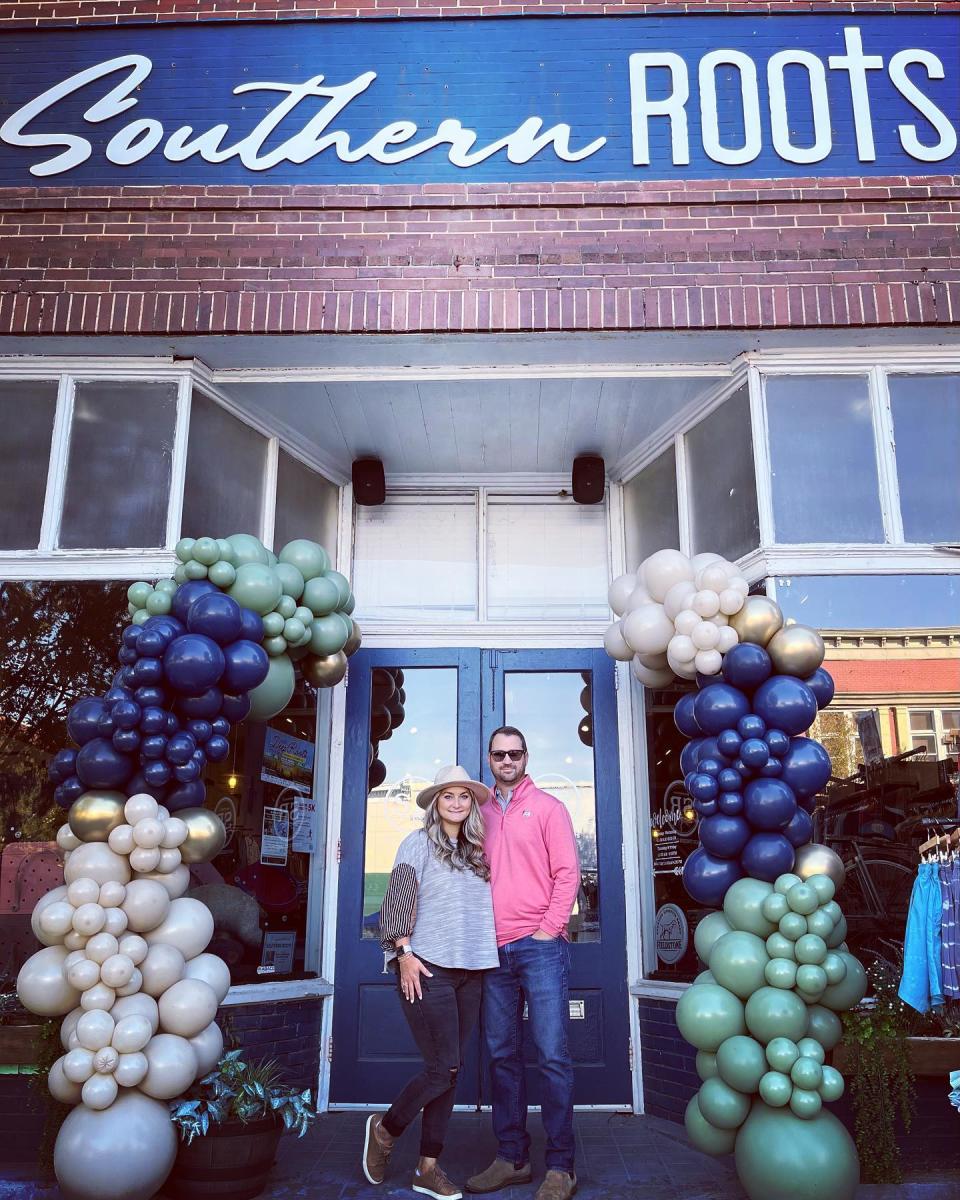 Southern Roots
Although they are known for carrying upscale men and boys' apparel, including camo, Southern Roots is female-owned. As a mom of boys, Crystal has enjoyed owning a business of her own, despite opening one week prior to the COVID-19 lockdown last March. Ladies, get ready! A new specialty section of the shop contains boutique items just for you!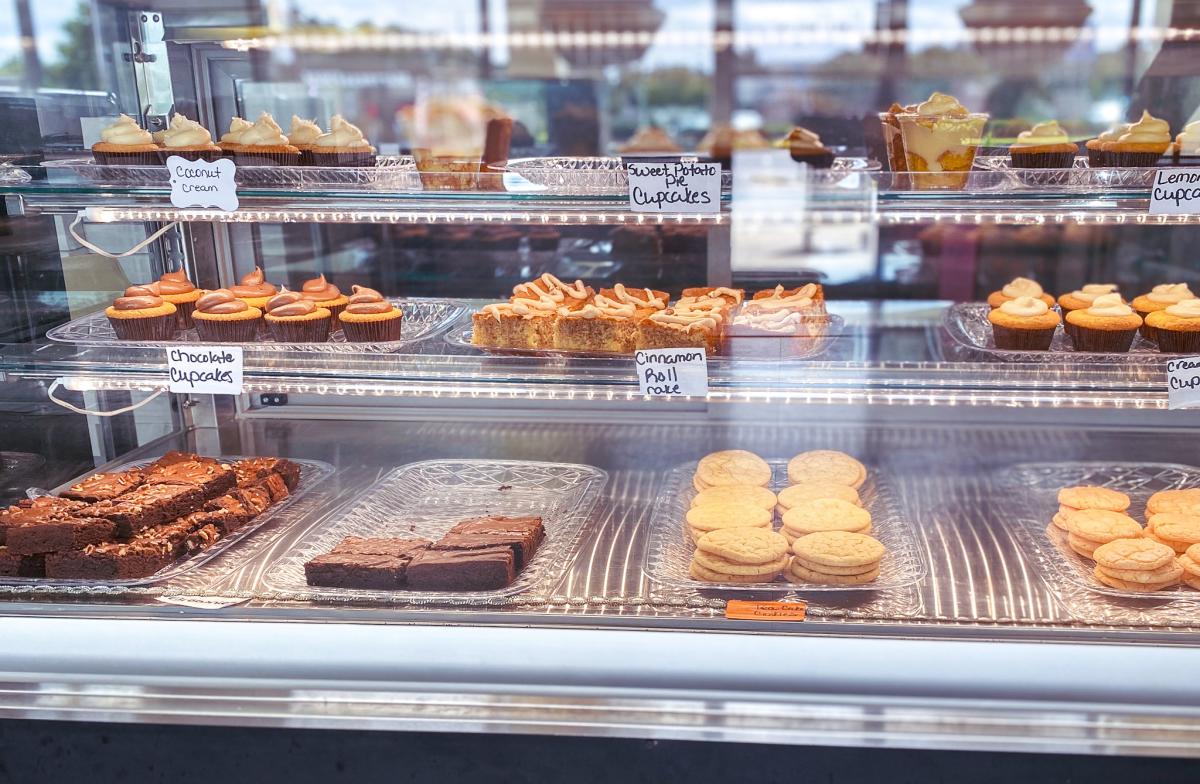 Sweet P's
Sweet lovers rejoice at the daily rotating menu of cupcakes, cookies, cobblers, pudding and slices of cake crafted by owner and baker, Nakeisha. Blessed with a love of baking that began with an Easy-Bake Oven, Nakeisha's recipes are specialty tweaks on closely-held family recipes gifted down through female family members. Two local favorite menu items are the tea cakes and the strawberry cookies. Sweet P's inventory tends to sell out daily because of the high demand.