Depending on your workload, you could be studying for an hour or revising your research paper for five hours for school. With all that cramming you're going to need a prime spot that will help you focus on your studies. These are just a few great spots Milledgeville has to offer for students.
Ina Dillard Rusell Library (GCSU)
Whether you're a first-year student, a graduate student, faculty or staff, or even a member of the community, Ina Dillard Russell Library is the perfect place for you! The library has ample amounts of space and seating, so you should have no problem finding a spot. There are two levels, giving you the choice for a more social atmosphere or the top level for a quiet place to study. You can even reserve study rooms that have a white board available in every room.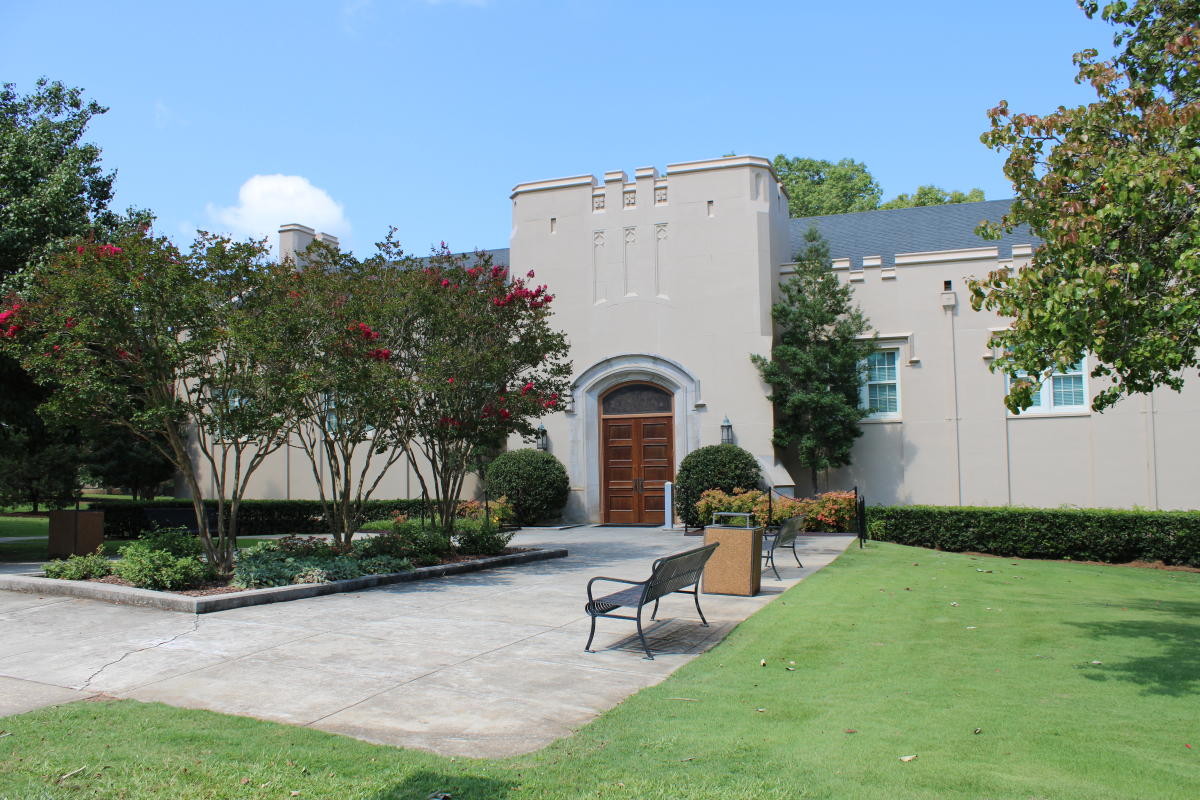 Sibley-Cone Library (GMC)
Exclusively open to GMC students and faculty, the Sibley-Cone Library provides access to library services through its collections and arrangements with community resources. It is 13,000 square feet and the print collection in the Sibley-Cone Library contains over 36,000 volumes. Having multiple floors and seating, you'll find your perfect study spot.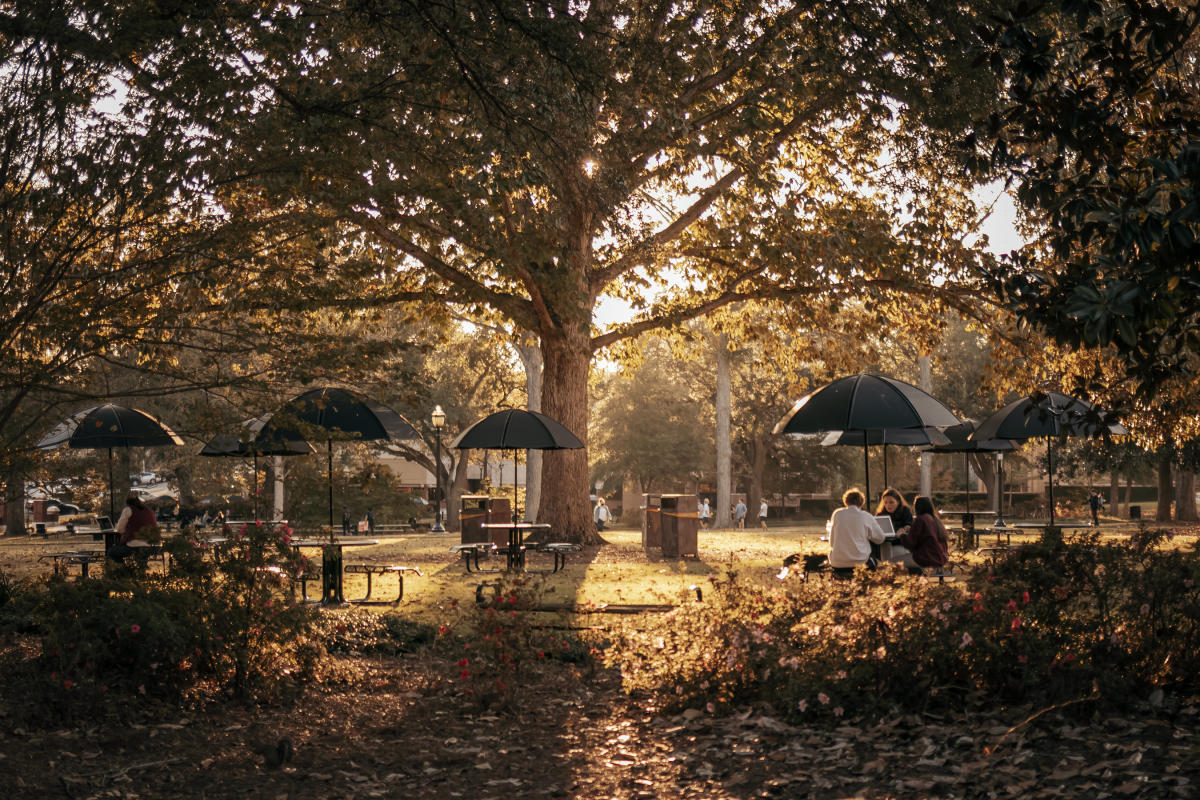 Georgia College Front Campus
Bring a blanket or grab a picnic table on Georgia College's Front Campus. It's the perfect spot to enjoy fresh air while studying for a test, you can even connect to the wifi! Sitting on Front Campus you'll soak up some sun and hear the bustling sounds of Milledgeville, not to mention the closeness to downtown for a study break snack.   
Blackbird Coffee
Blackbird Coffee has been a local staple for students studying on the grind. With coffee that is roasted on-site, smoothies, tea, baked goods, sandwiches and salads, Blackbird is the place to refuel while supporting your study needs. With loads of tables and comfy black couches, this small town coffee shop will be your new best friend.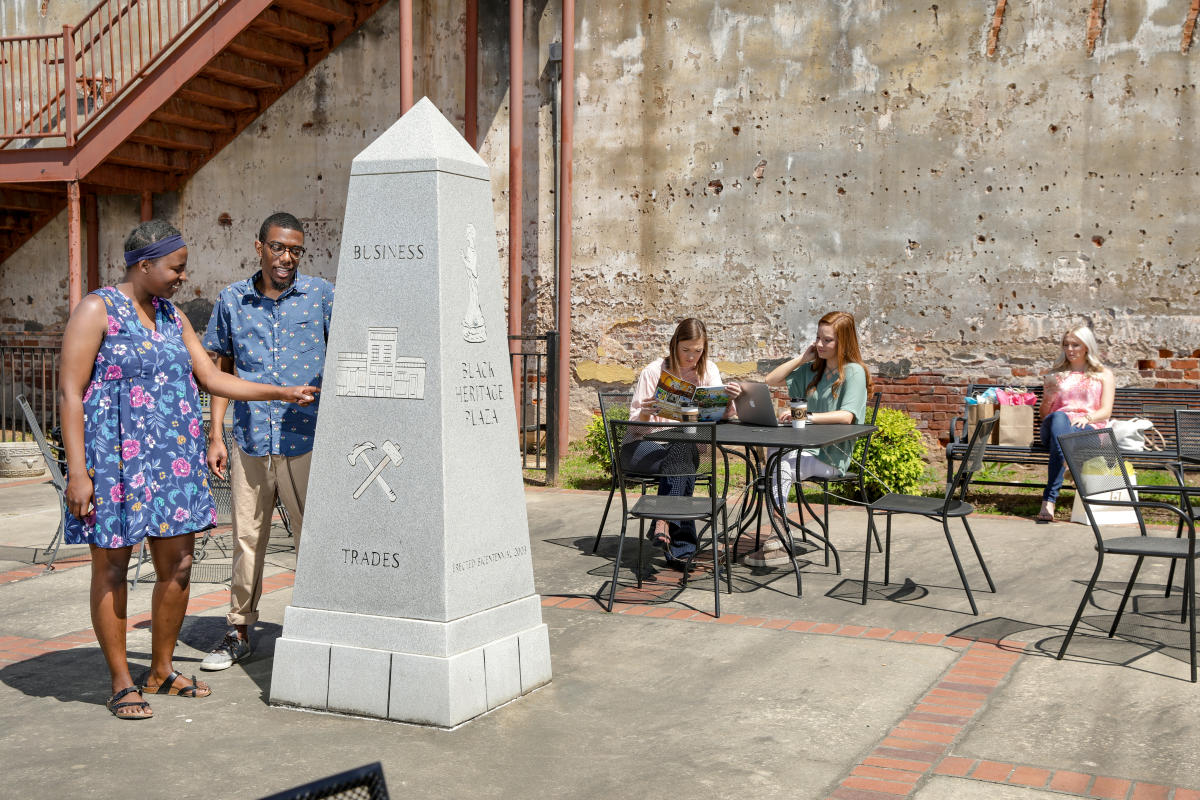 Floyd L. Griffin Jr. Black Heritage Plaza
Just a block away from campus, the Floyd L. Griffin Jr. Black Heritage Plaza includes a permanent monument to commemorate the city's black history. The surrounding tables and chairs are perfect for spreading out your books, it's also conveniently located to downtown restaurants for a bite to eat. It's close proximity to campus makes it great for a quick study break between classes with the added bonus of a reminder of the impact that the former black business district had on Milledgeville's history!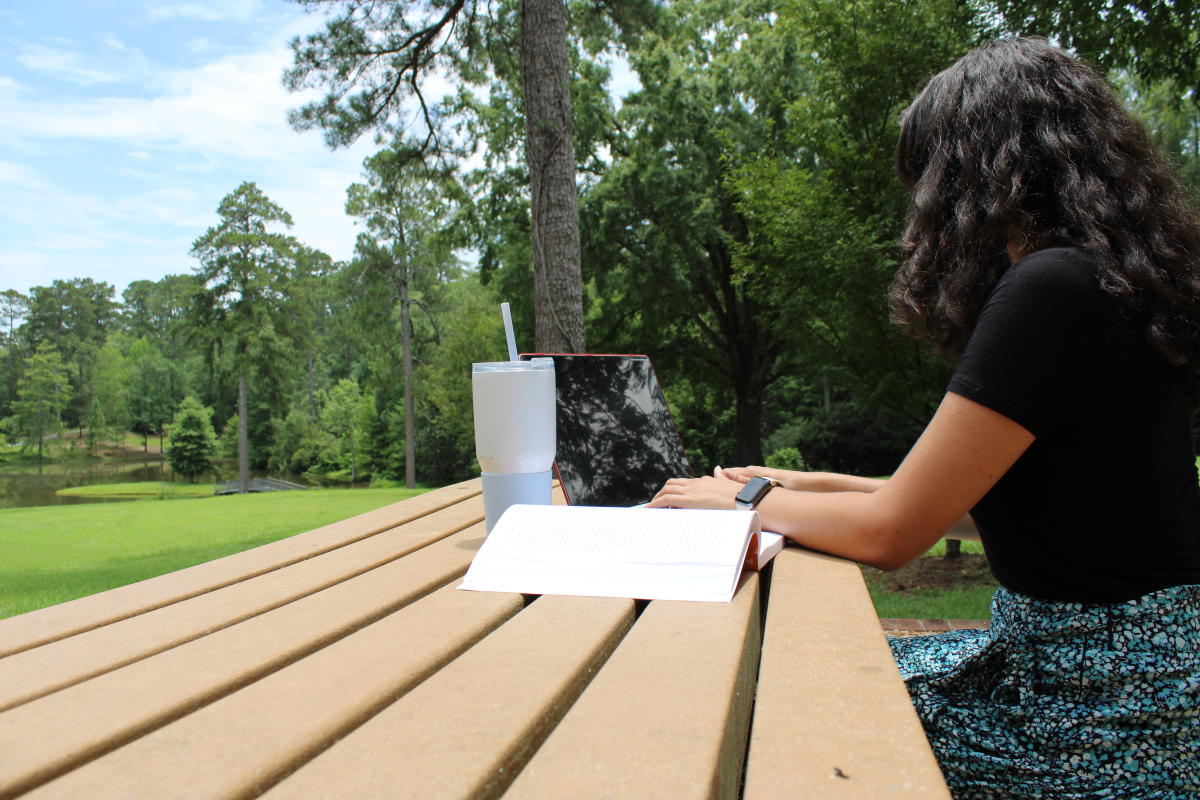 Lockerly Arboretum
The spacious grounds and wide collection of plants at Lockerly Arboretum will more than satisfy your need to spread out with your books in a peaceful locale. Pick a secluded spot on the 50-acre public garden or make use of a table near the pond to study. Enjoy watching birds and wildlife while researching or taking a break. If you need to stretch your legs out for a second, then take a stroll through the walking trails. Lockerly is also pup friendly so go ahead and grab a blanket!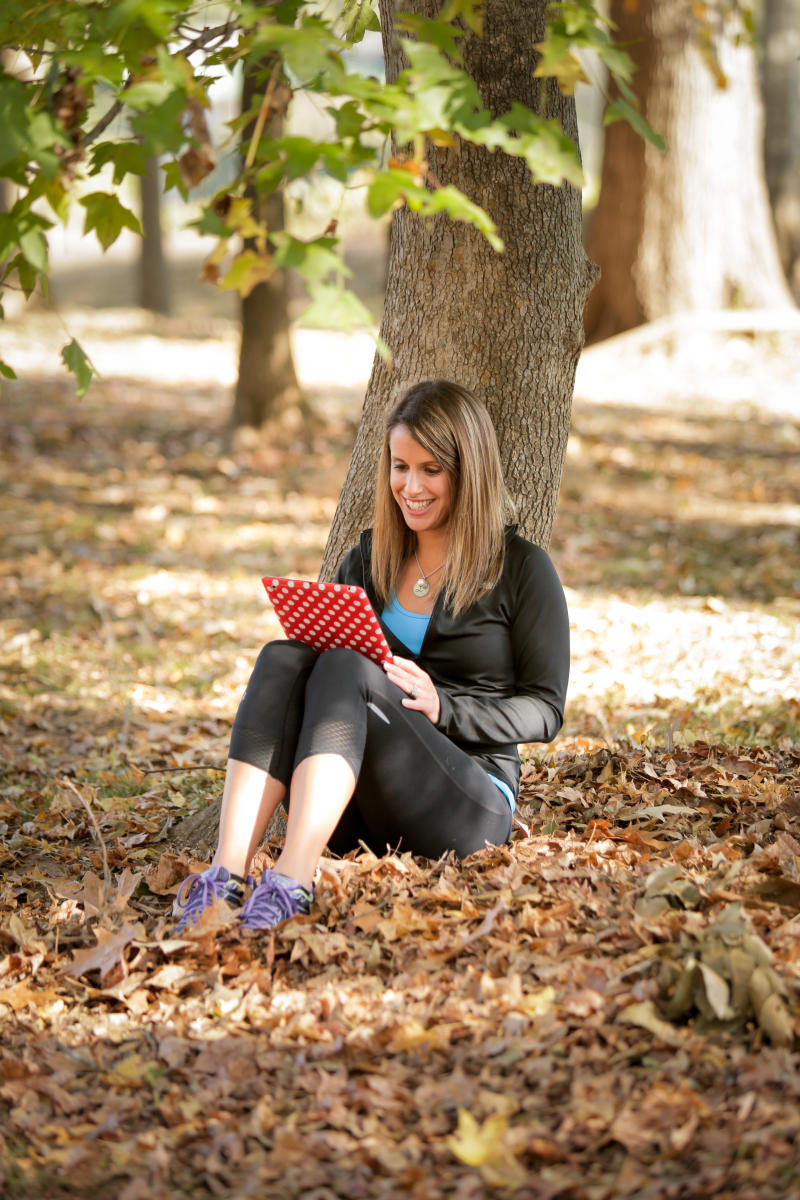 Oconee River Greenway
Looking for a tranquil spot? The Oconee River Greenway is the perfect place for studying while enjoying the beauty and sounds of the Oconee River. Bring a blanket to sit on the open field, grab a picnic table by the river, or even hang up an ENO to give yourself a mental break. There is no wifi at the greenway, but you can hotspot your phone to your computer or read your required books and take notes.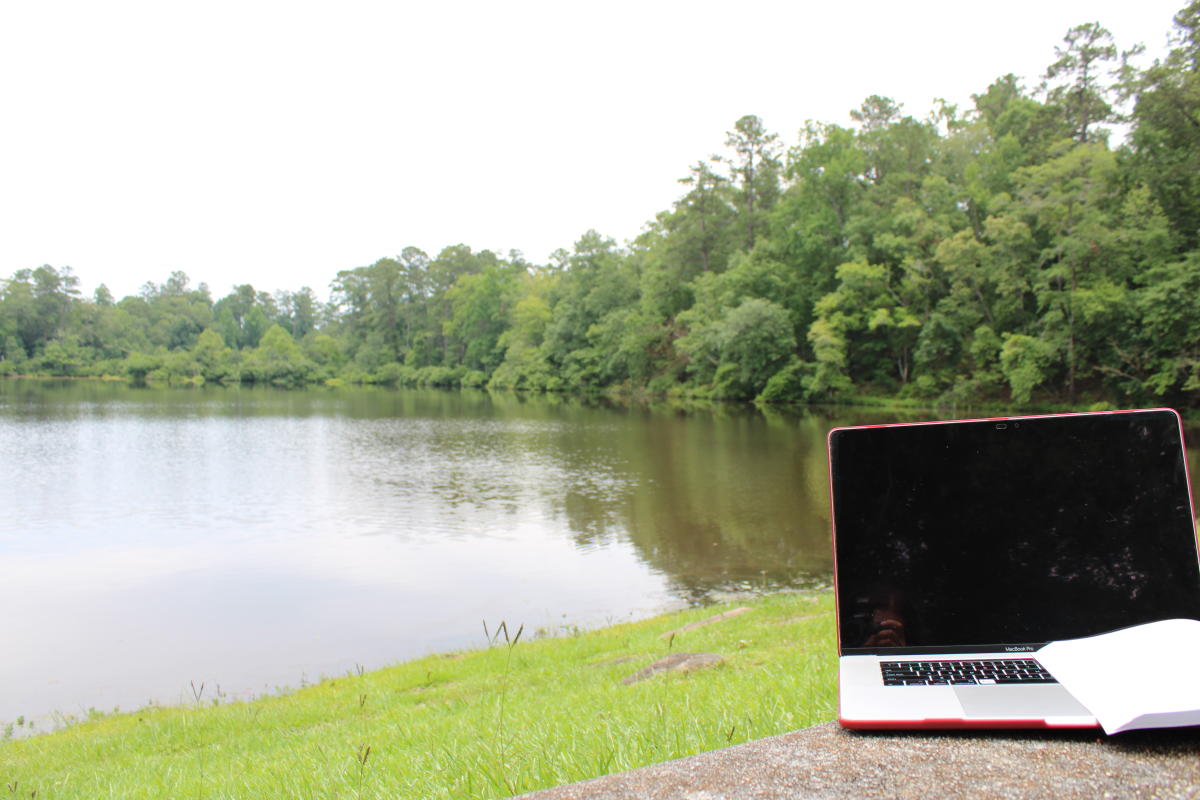 Georgia College's East Campus (Lake Laurel)
With the exception of the birds chirping, Georgia College's East Campus called Lake Laurel, is a quiet gem nestled in nature and only 10 minutes east of Main Campus. East Campus is situated on 83 acres of mixed forest, including a 3 acre lake, stream and wetlands. Bring a blanket and study along the lake or grab a spot on the dock.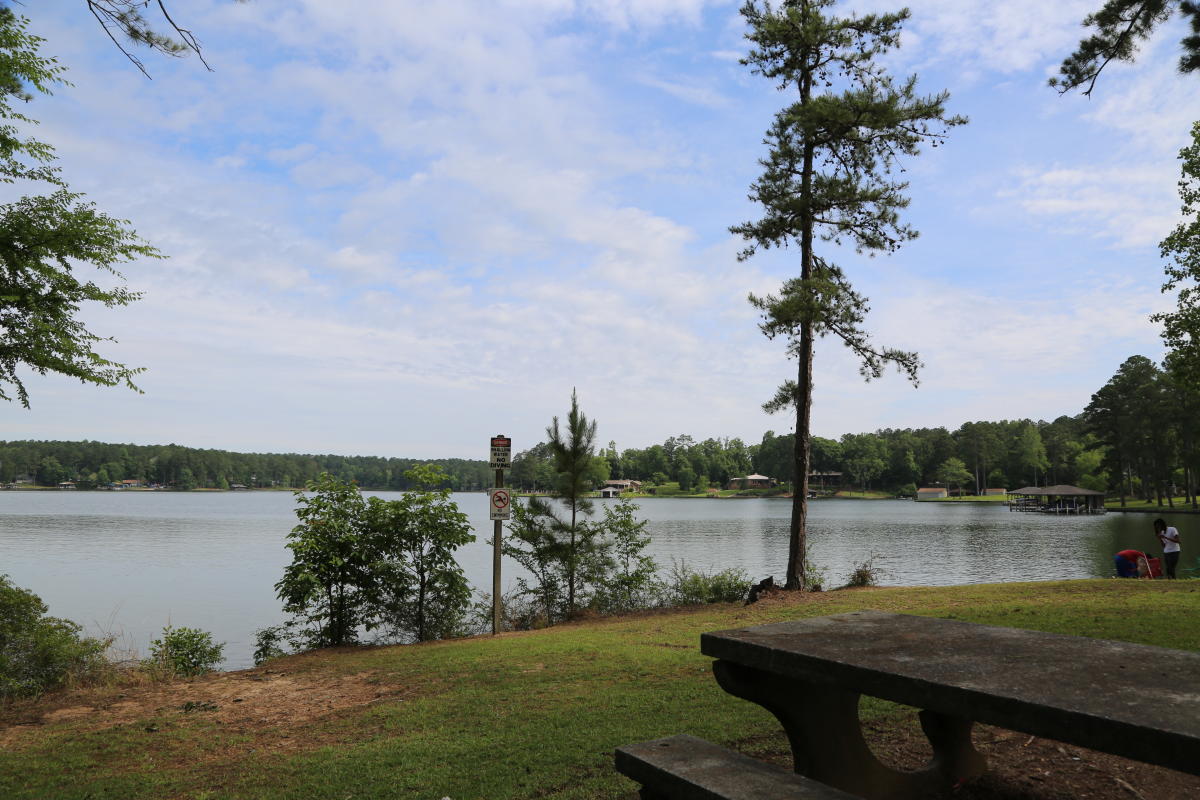 Rocky Creek Park
Want to get your tan on while studying? Rocky Creek Park allows you to enjoy Lake Sinclair without the need of a boat. Bring your books and a towel to lay out on the beach while studying for an exam. There's also picnic tables and a pavilion perfect for a snack break!